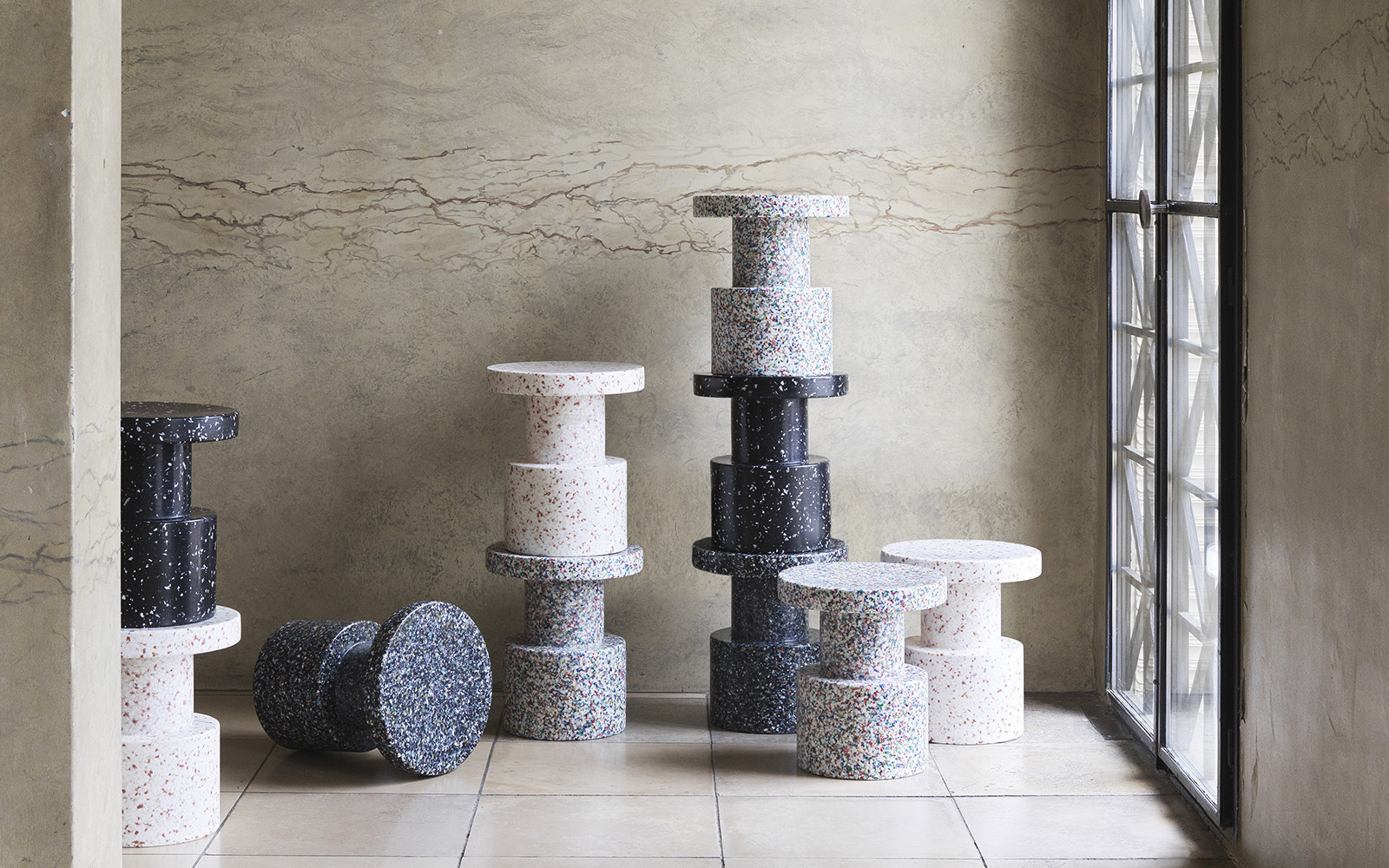 A series of products made from plastic waste
We have always strived to create inviting and edifying products that will stay relevant throughout generations. We build our expertise within the field on a strong heritage of great craftsmanship, and we use materials in new and innovative ways to make high-quality designs that last. This is what we always strive for: the making of long-lasting design.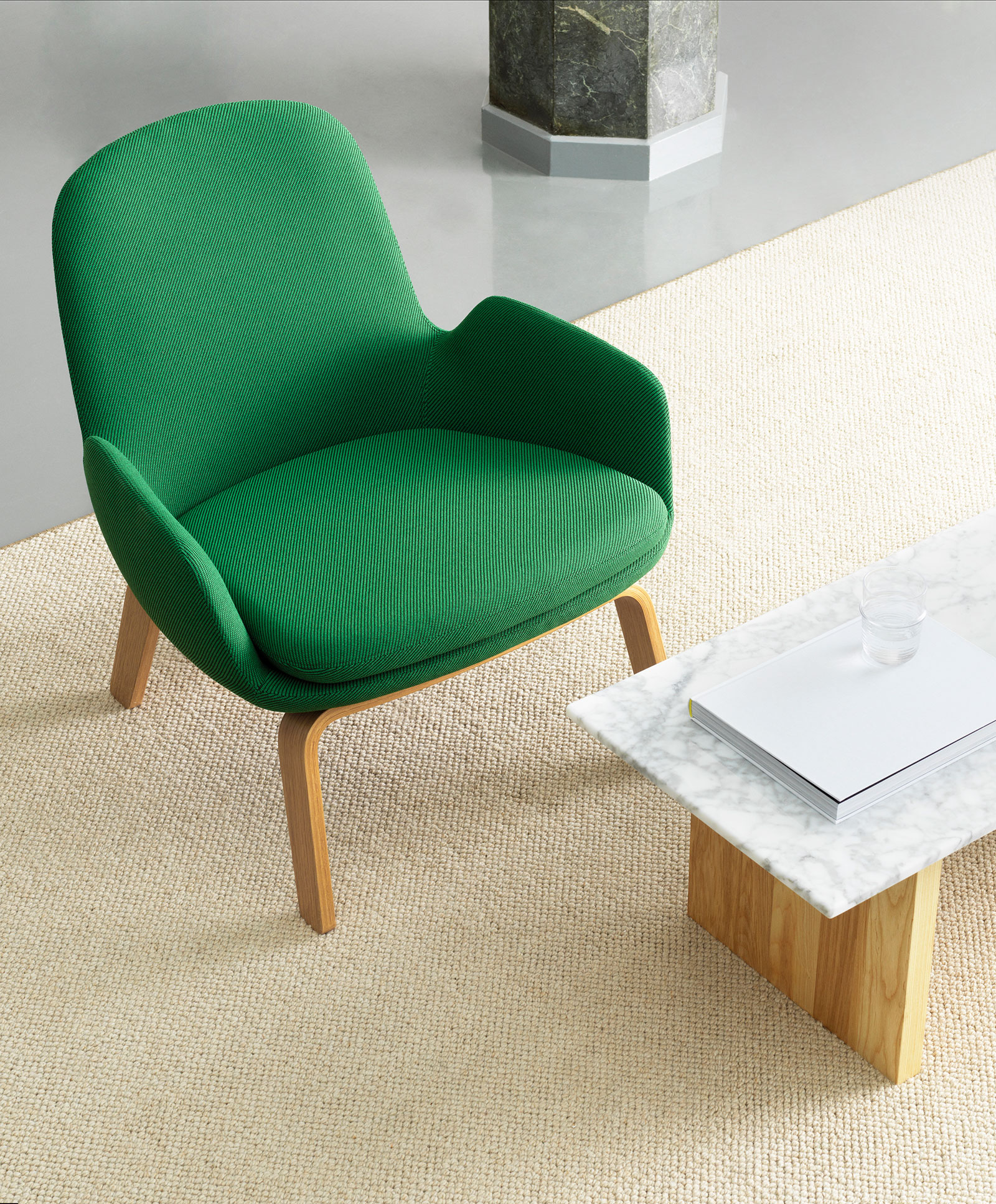 Oceanic fabric
As a new step in our responsibility journey, we introduced post-consumer recycled plastic to our collection in 2020, by offering the fabric Oceanic, made by Camira, for all our upholstered furniture. Oceanic is made from 100% post-consumer recycled polyester from discarded products like plastic bottles floating in our oceans and emerged from the SEAQUAL Initiative designed to combat marine plastic pollution and achieve a waste-free environment.
Each meter of Oceanic fabric dressing our furniture contains the equivalent of 26 plastic bottles, and for every 4 meters of Oceanic fabric sold 1 kg of waste is removed from the ocean.
Read more about Oceanic here.
As a new initiative in 2021, we have now also introduced a series of products made from recycled plastic.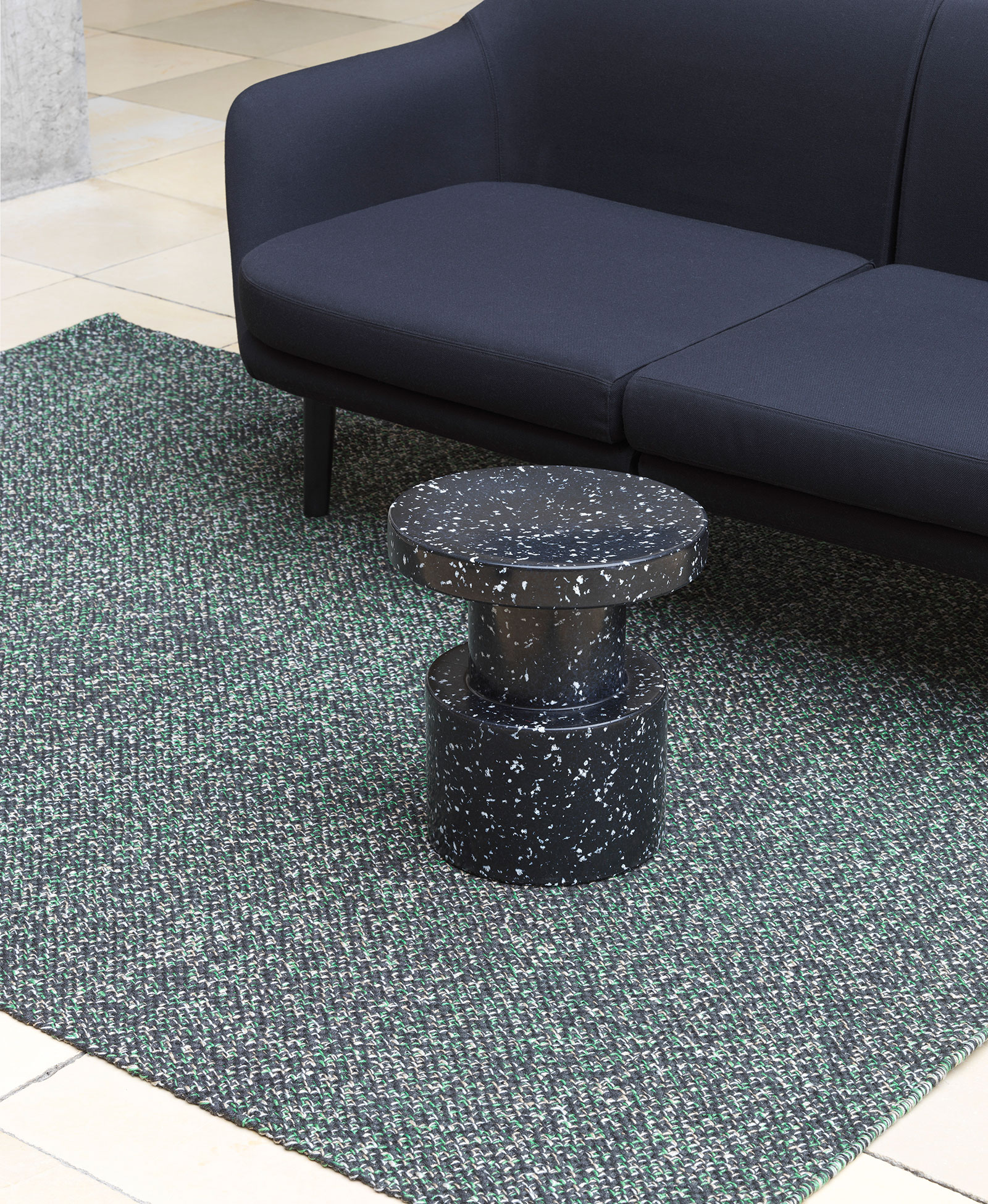 Bit stool
Bit is an aesthetically pleasing, versatile stool with countless possibilities for your home. But Bit is more than a sculptural and multifunctional piece of furniture. The straightforward, utilitarian look contrasting with the pixelated surface is made up of small bits of 100% recycled household and industrial plastic. A particular process, where plastic fragments are heated to a 120°C melting point, makes it possible to repeatedly reuse and reheat the material without altering its properties.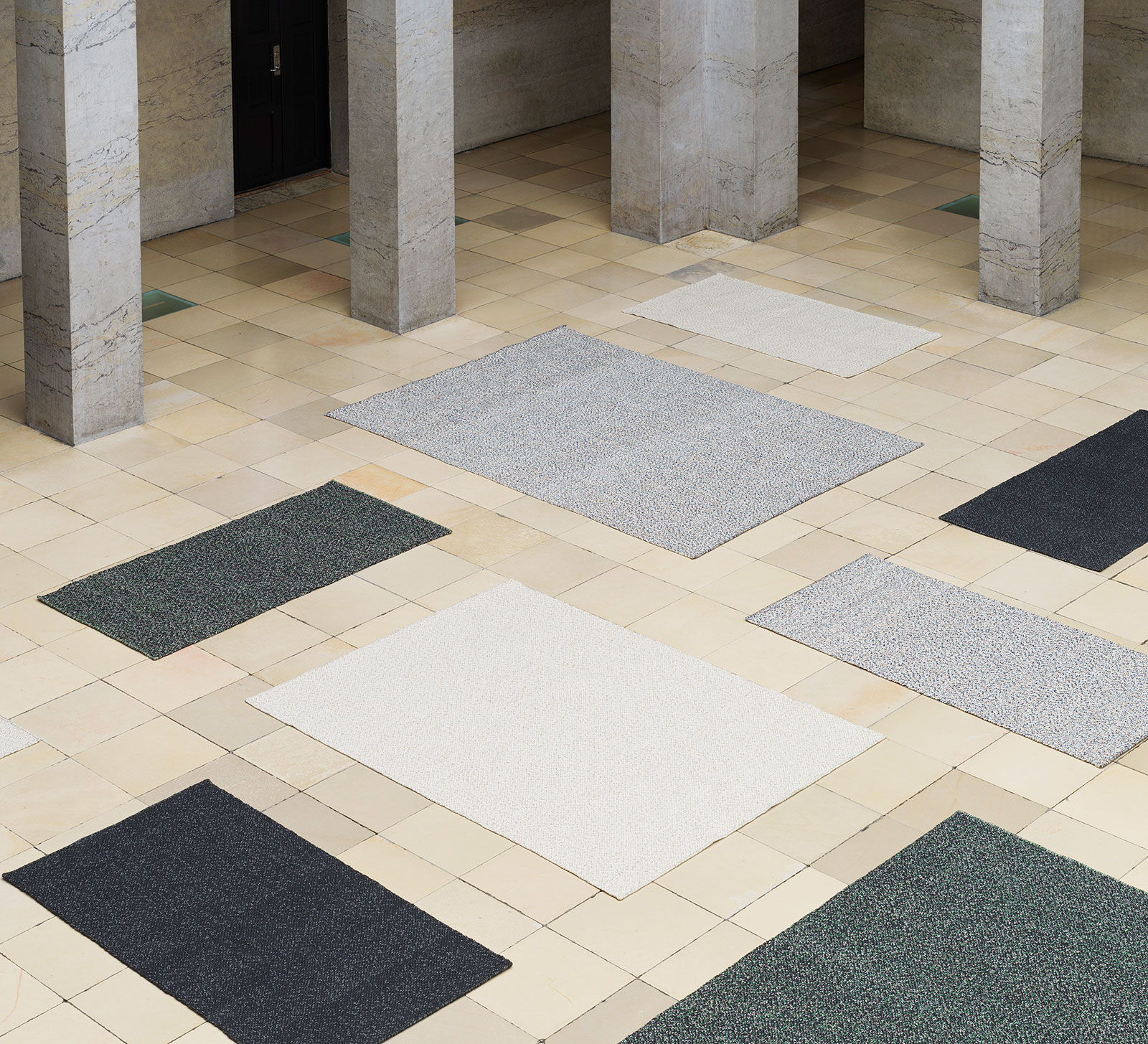 Polli rug
With its balanced tones and tightly woven recycled PET yarn, the Polli rug adds texture, warmth, and cohesiveness to the home furnishing. The Polli rug is made from 100% recycled post-consumer PET yarn and woven into discrete, mottled patterns. The plastic waste is pre-processed into short textile fibers, which are spun into a fine yarn and woven into soft, elegant, ultra-durable rugs that are easy to maintain and with minimal shedding.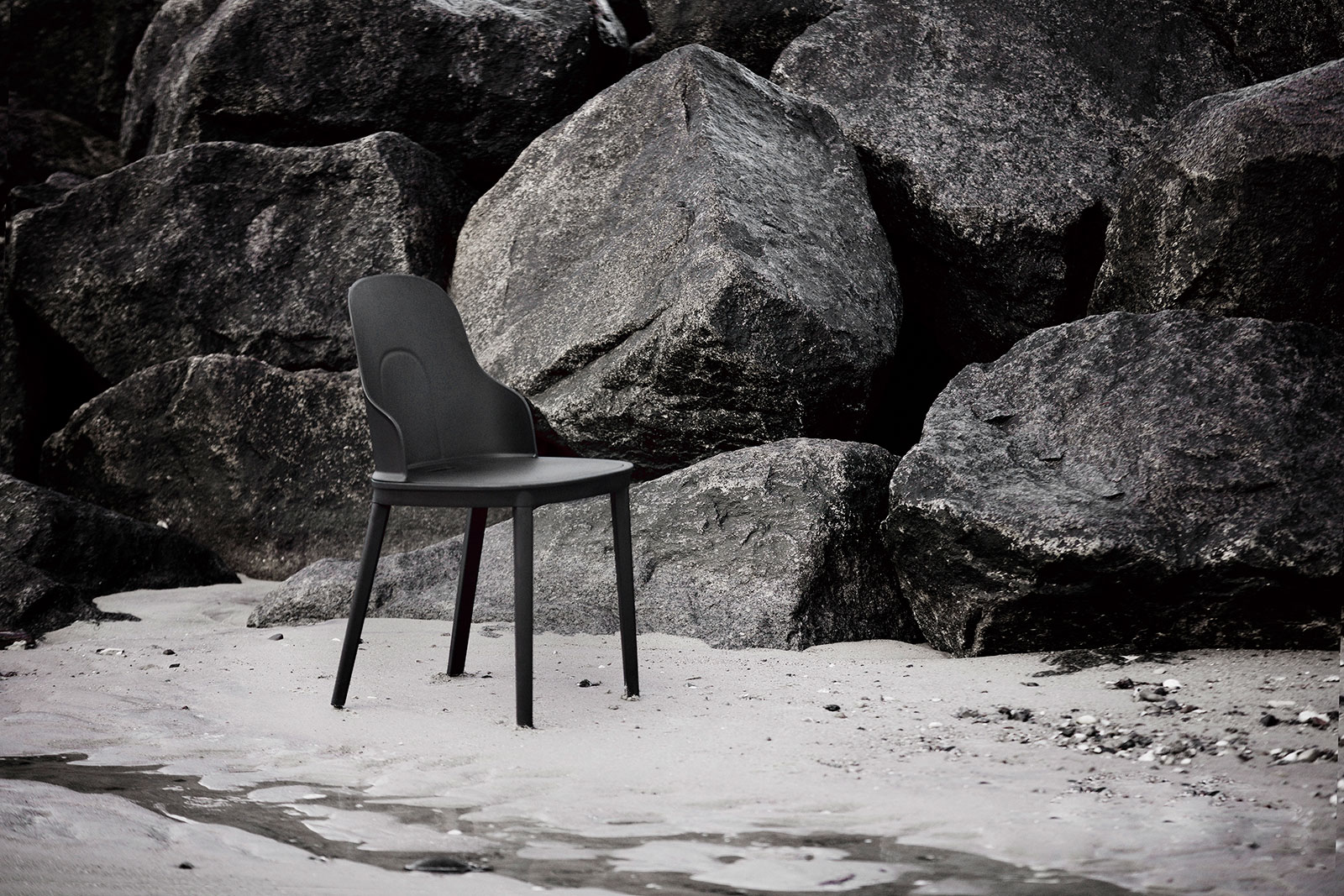 Reusing material for our black Allez chairs
Our black Allez chairs are made in postindustrial regenerated PP from our own and others leftover production. When the injection molding process of polypropylene chairs begins, the mold needs to reach a certain temperature and right color mix, which creates leftover material. Usually, this residual material will be scrapped and burned, but because polypropylene (PP) is a highly durable and recyclable material, the scraped parts are granulated and colored black in order for us, to reuse it for making new black Allez chairs.