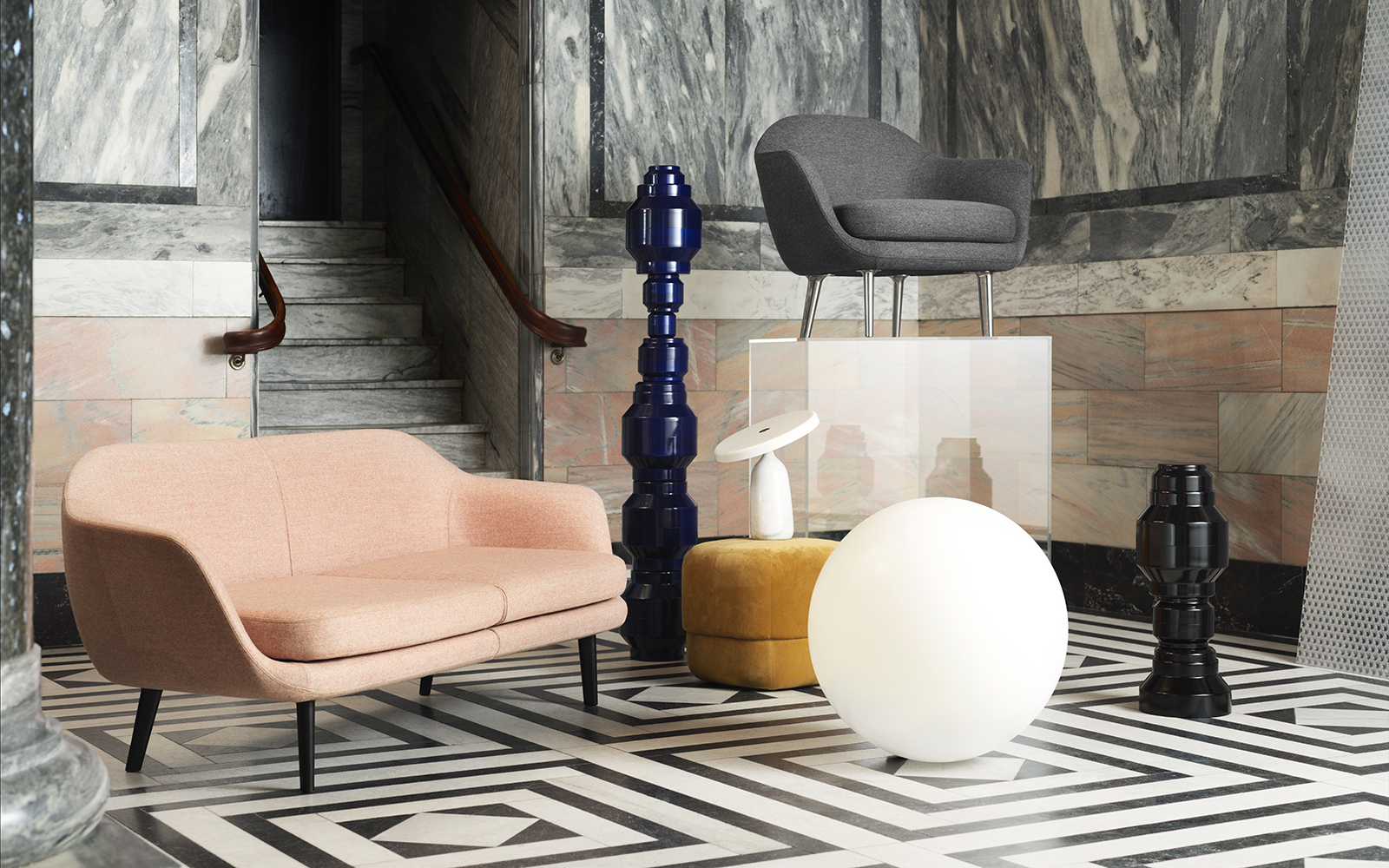 Fuorisalone 2018 - World Premiere In The Center Of Milan
For the first time in 10 years, our presentation will not take place at Salone del Mobile, but at the prestigious space of our partner Design Republic in the Monforte Tricolore area. When the new collection fills the premises at Piazza del Tricolore 2, a subdued, earthy color palette will spread across the venue.

Timeless chairs in smoked oak and dusty shades gather around monochrome all-purpose tables adorned with subtle brass details. Cozy lounge chairs embrace you softly, while a new sofa system demonstrates how lightness and elegance translates into a modular concept.



FURNITURE
Fuorisalone 2018 will be the zenith of years of developments, when as much as four wide-ranging furniture series make their official debut.

Herit chair
A versatile and strong chair for private and public spaces unites different eras of Danish design and combines tradition with renewal.

Sum sofa
Sum is an elegant modular sofa design that has the same complete appearance, whether it is set up in a two-seater version or as a several metre long lounge dream.

Hyg lounge series
Soft lines and encircling contours create a cozy and pleasant space in this exclusive lounge furniture, inspired by the Danish concept of hygge.

Union tables
Timeless tables designed for professional and public environments kept in one cohesive color, with a subtle brass detail. Available in eleven different versions.




LIGHTING
Normann Copenhagen's lighting range has grown extensively in recent years and this season is no exception. New lighting options in natural stones and metals have been added to the collection.

Grant series
Lampshades with a dense rounded silhouette, inspired by Copenhagen's iconic street lighting, meet slender arms in soft and airy compositions in this versatile and elegant series of five lamps.

Eddy table lamp
An airy steel shade floats above a weighty, marble base while golden shimmers of brass put the dot on the 'i' on this atmospheric and sculptural lamp.

Local lamp
Suspended spun steel shades with a calm and subtle expression create cozy and comfortable ambience lighting intended for both domestic and public environments.


We look forward to showing you our design novelties during Milan Design Week. Book a personal appointment with our team already today!


Design Republic
Piazza del Tricolore 2
Milan
Tuesday to Thursday: 11am - 9pm
Friday and Saturday: 11am - 8pm
Sunday: 11am - 7pm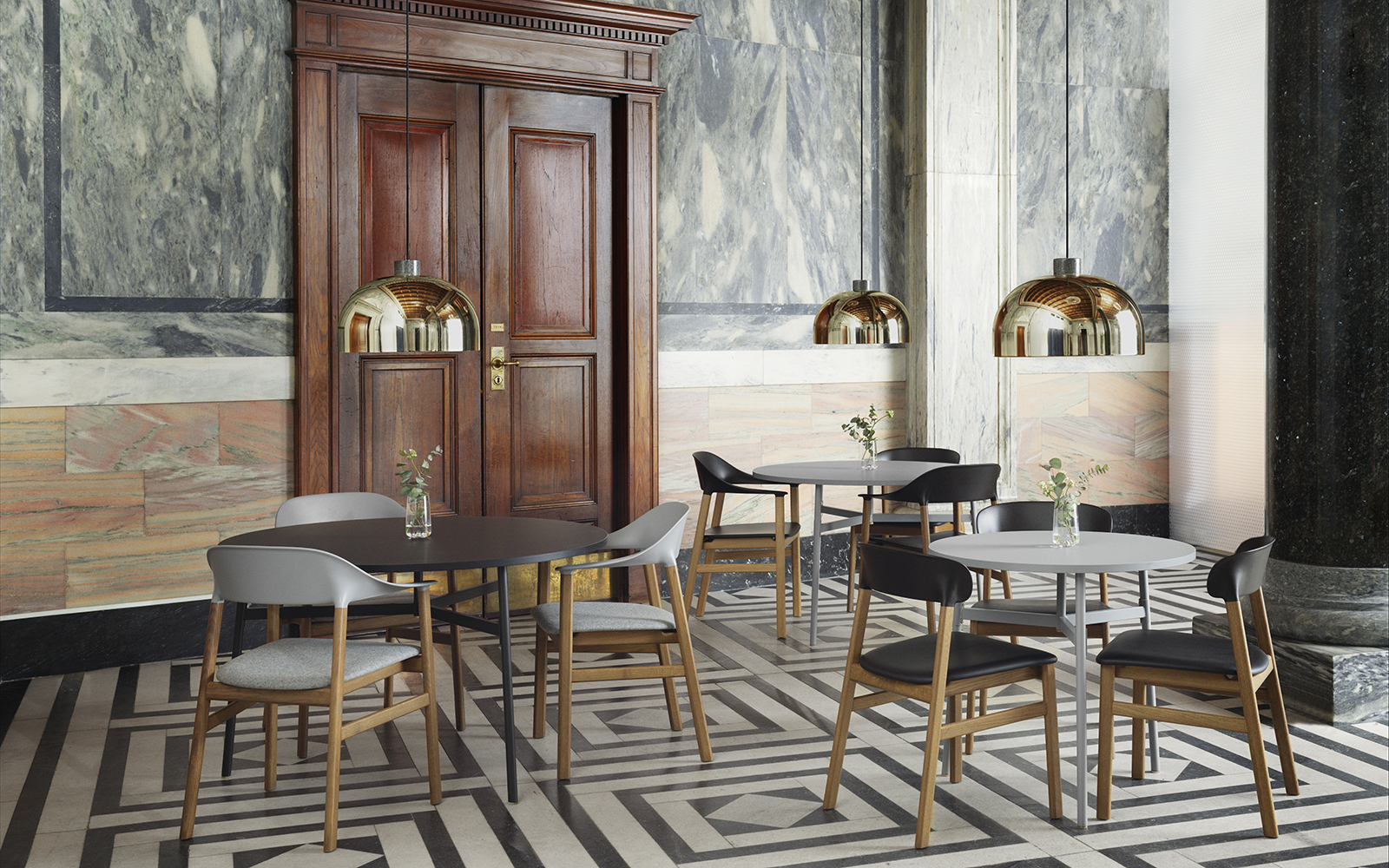 Grant pendant ø45cm brass, Union tables ø120cm, Herit armchairs and chairs.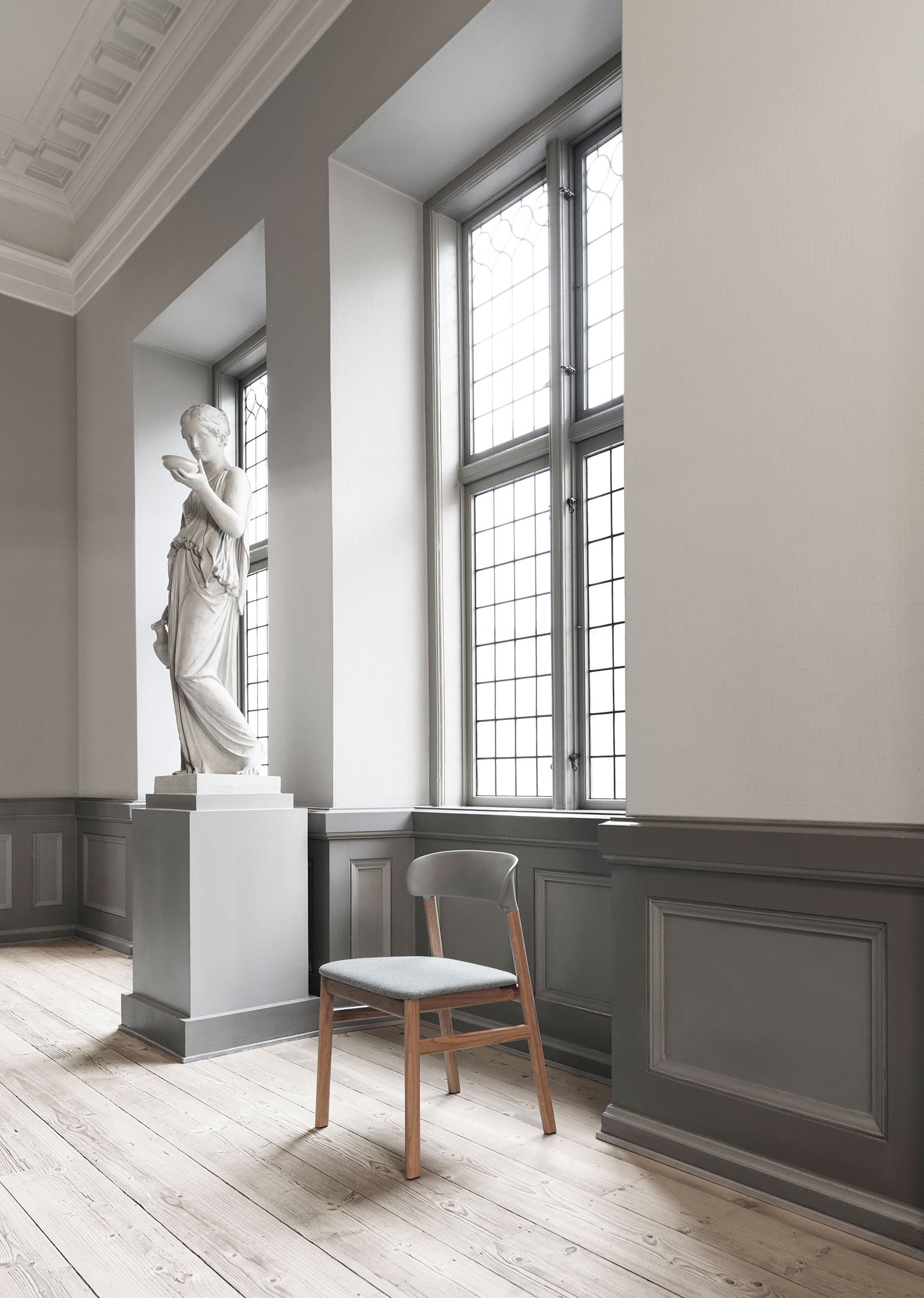 Herit chair grey upholstery.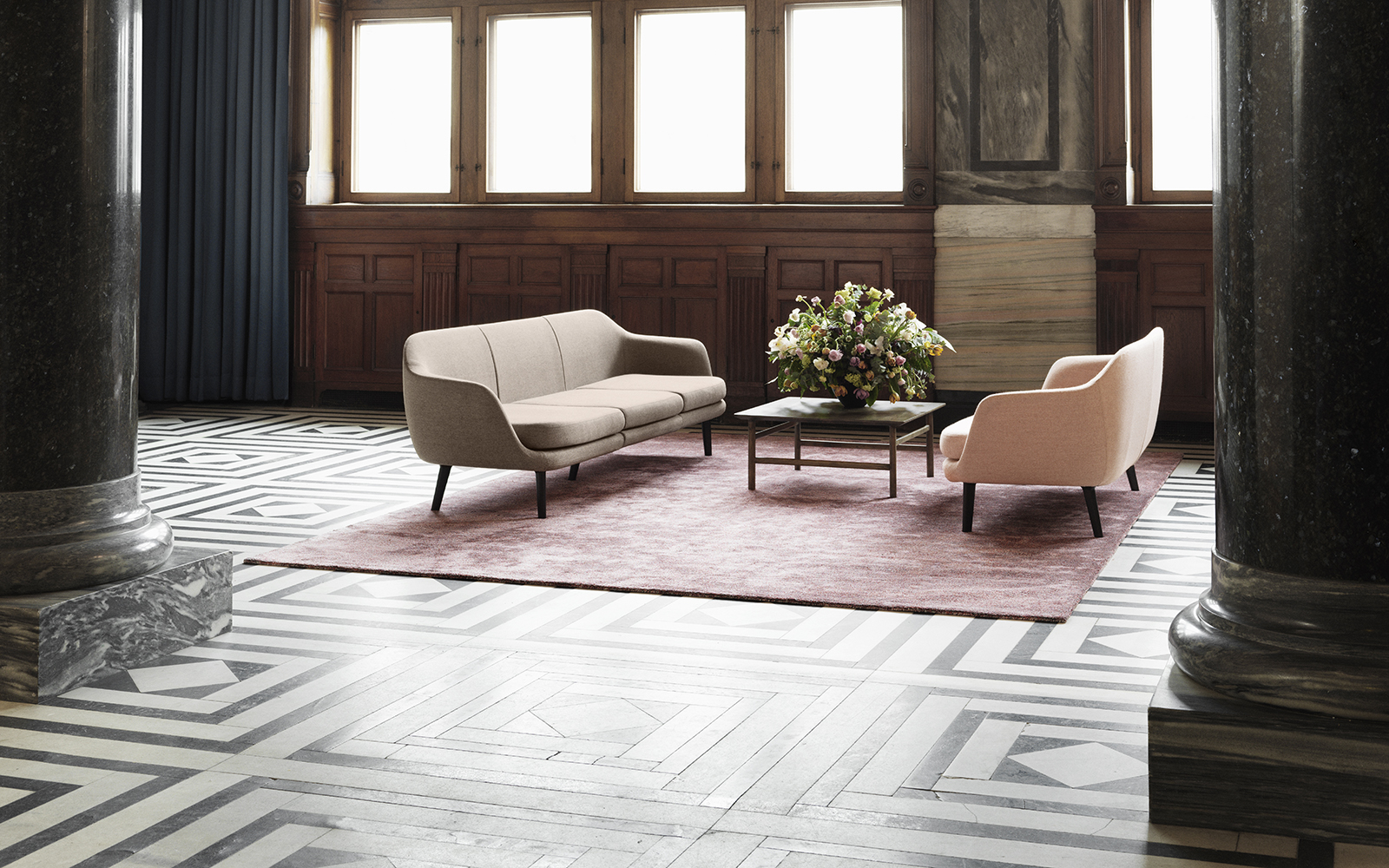 Modular Sum sofas, Confetti rug and Grow coffee table.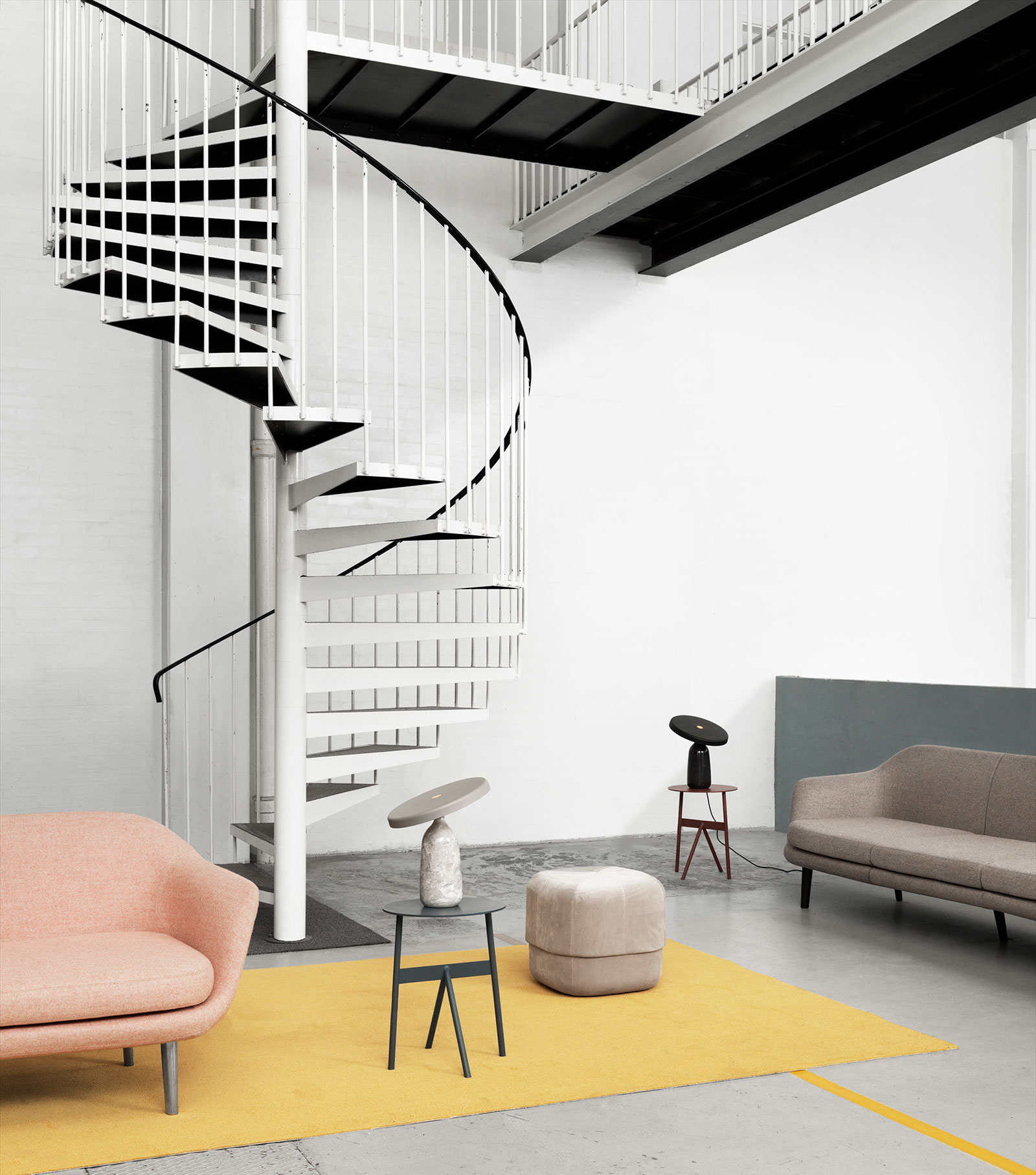 Sum sofa, Stock table, Eddy table lamp and Circus pouf.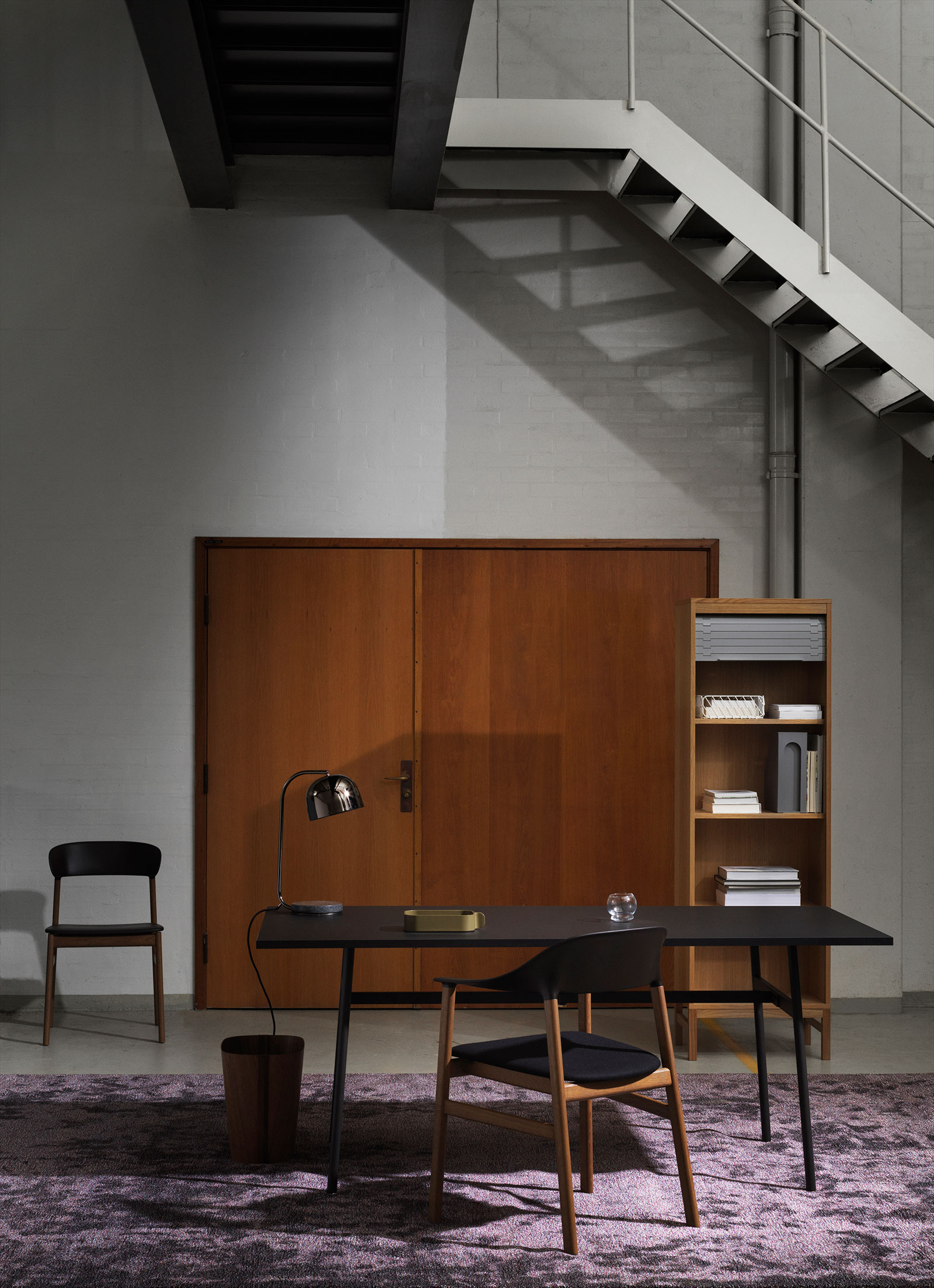 Union table 140x90cm, Herit armchair black upholstery, Grant table lamp black, Bent box elm green, Rocking glass, Jalousi cabinet high dark green, Tales of Wood paper bin, Confetti rug multi-purple, Daily Fiction stationery.