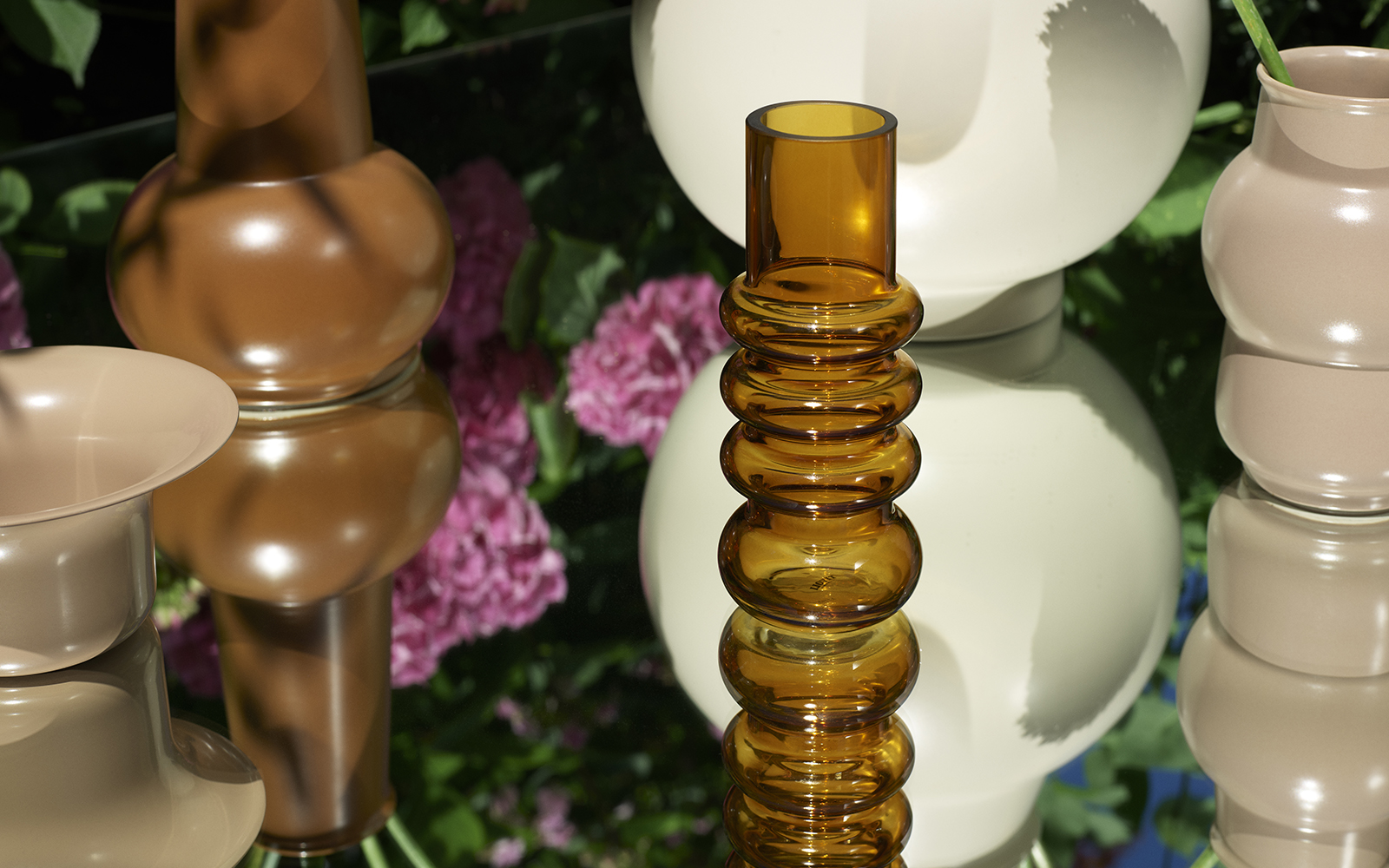 Color Talk
Recently named by Time magazine as one of the greatest 100 places in the world, Tivoli enchants its visitors through an eclectic mix of colors and impressions, which have found their way into refined design objects of lighting, textiles, tableware, scent, figurines and home accessories.

THE COLORS

The colors of the collection are a curation of Tivoli's cornucopia of impressions. From a refreshing garden green to a punchy lollipop red, the colors of the Tivoli collection encapture the lively bustle and play in the Tivoli Gardens—seen in flower fields, architectural details and the park's many thrilling attractions—and bring them into play in a refined collection of design objects.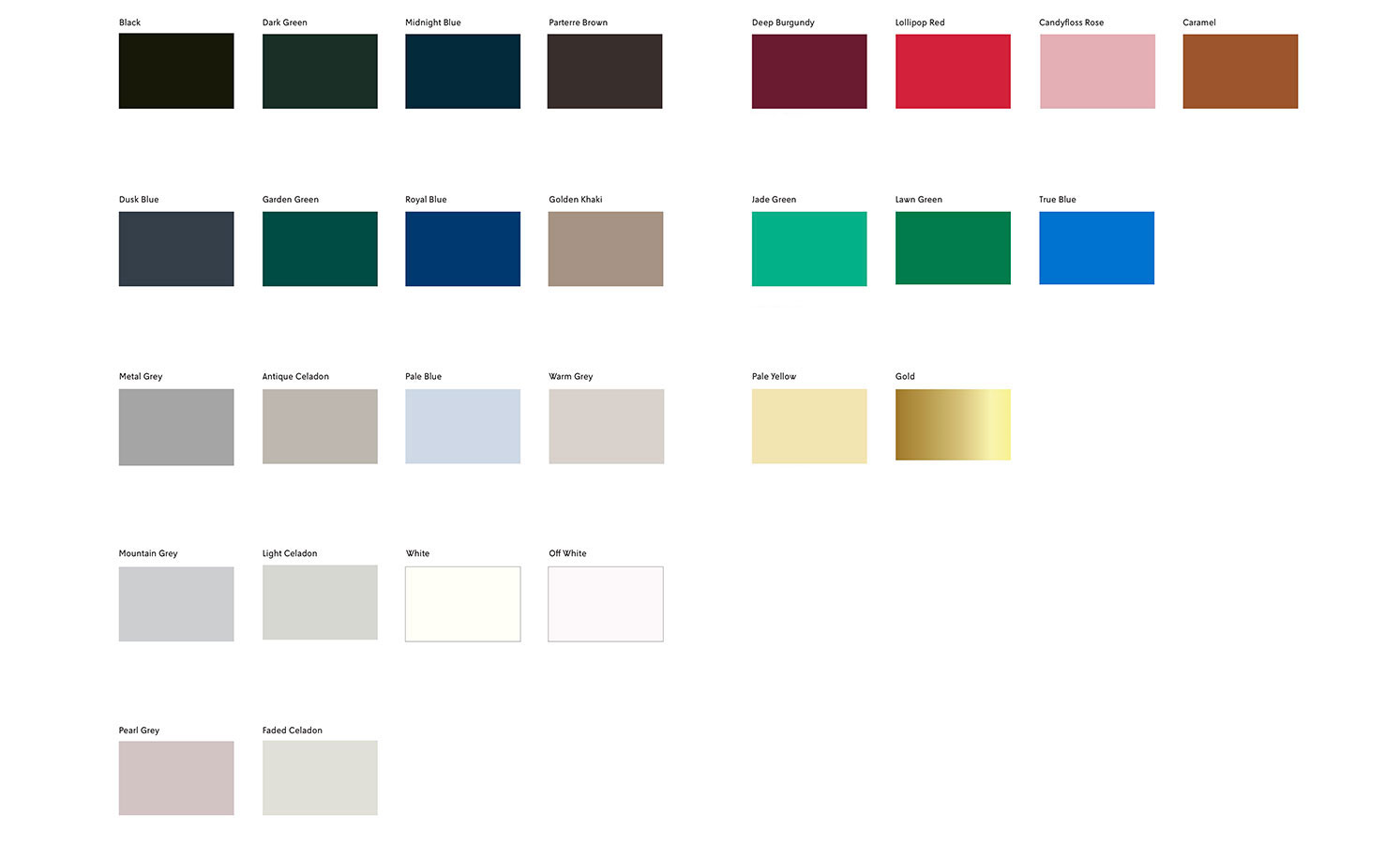 Color chart of the Tivoli collection.
Black and white, dark reds and greens, and golden details constitute the primary base and color foundation of the collection, while accent colors in modern shades of jade green, lollipop red, candyfloss rose, true blue, caramel and pale yellow provide contrast. Subdued hues of antique celadon, faded celadon, and golden khaki balance the liveliness and add maturity and grace to the overall palette of the designs.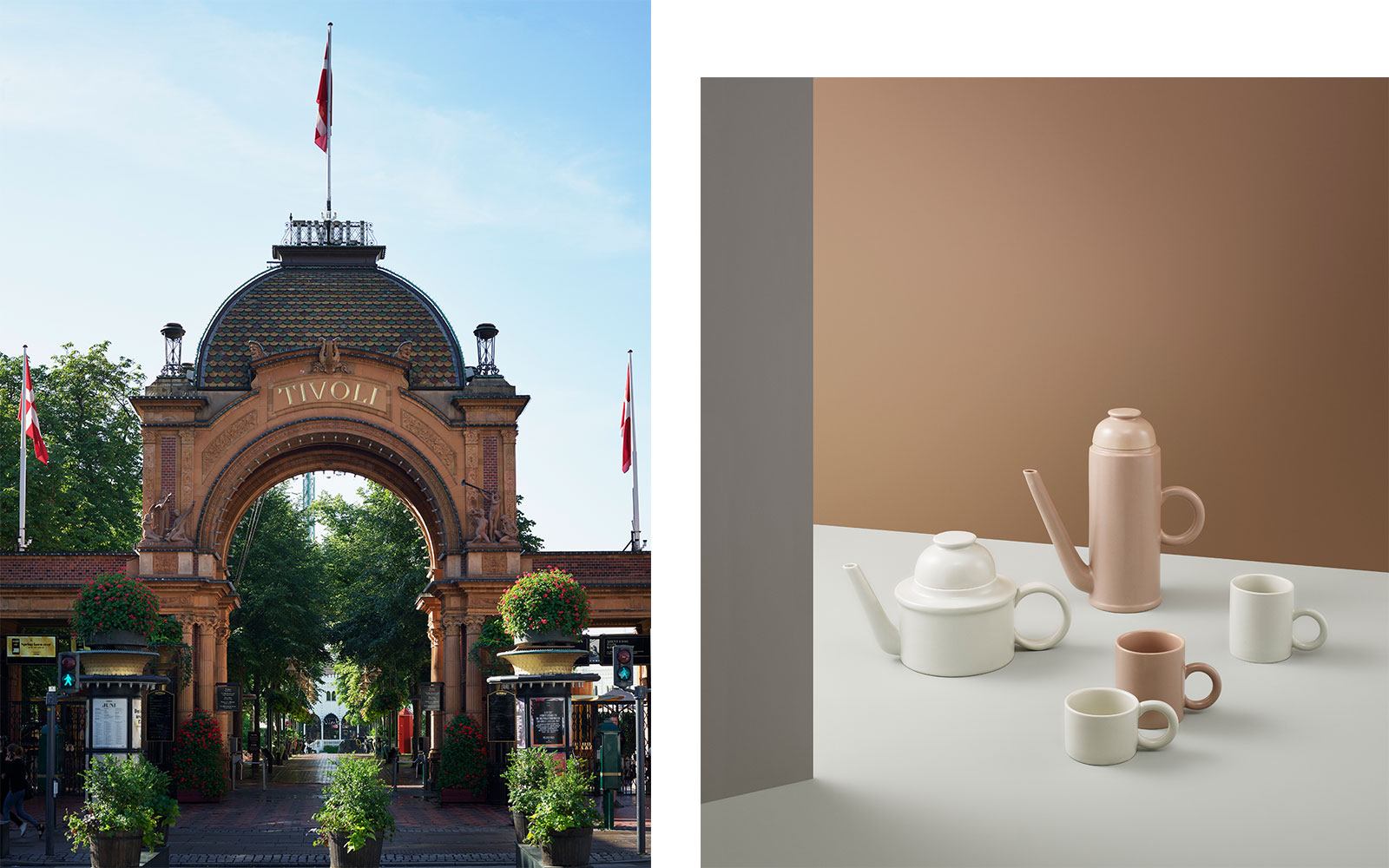 The entrance to the Tivoli Gardens and the tea series inspired by its shape.
THE PATTERNS

The Tivoli collection also boasts four different pattern groups, giving many of the textile designs their unique personality. The playful, hand-drawn pattern Walk In The Park (seen below on the left) is composed from recognizable elements of the Tivoli Gardens. Upon closer inspection, you'll be able to spot details seen in the pantomime theater, the hot air balloons, shapes of a peacock and tiles from the garden.

Patterns of the collection.
The Fairy Lights pattern (above on the right) references the dots that can be found seemingly everywhere inside Tivoli, used in the architecture, garden design and the many lights. The Stripes (below on the left) take their point of departure in classic striped candy and the stripe that marks the side seam of the Youth Guard's uniform pants.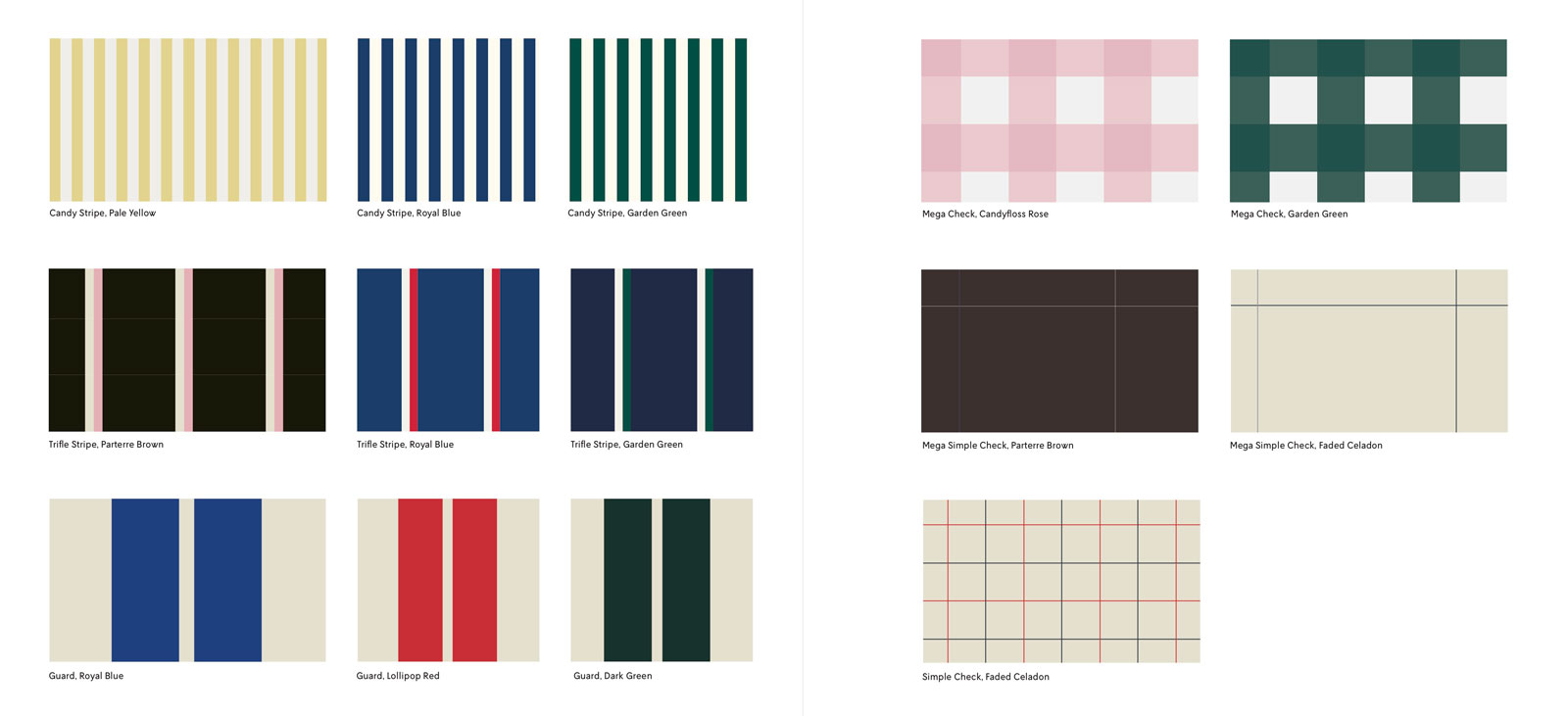 Patterns of the collection.
Then there are the Checks (above on the right), inspired by traditional tablecloth patterns that are often found at the Danish lunch table together with every Dane's favorite lunch option: the open-faced sandwich. A modern color choice and oversized graphics give the prints a more contemporary feel, while still evoking fond memories of past days.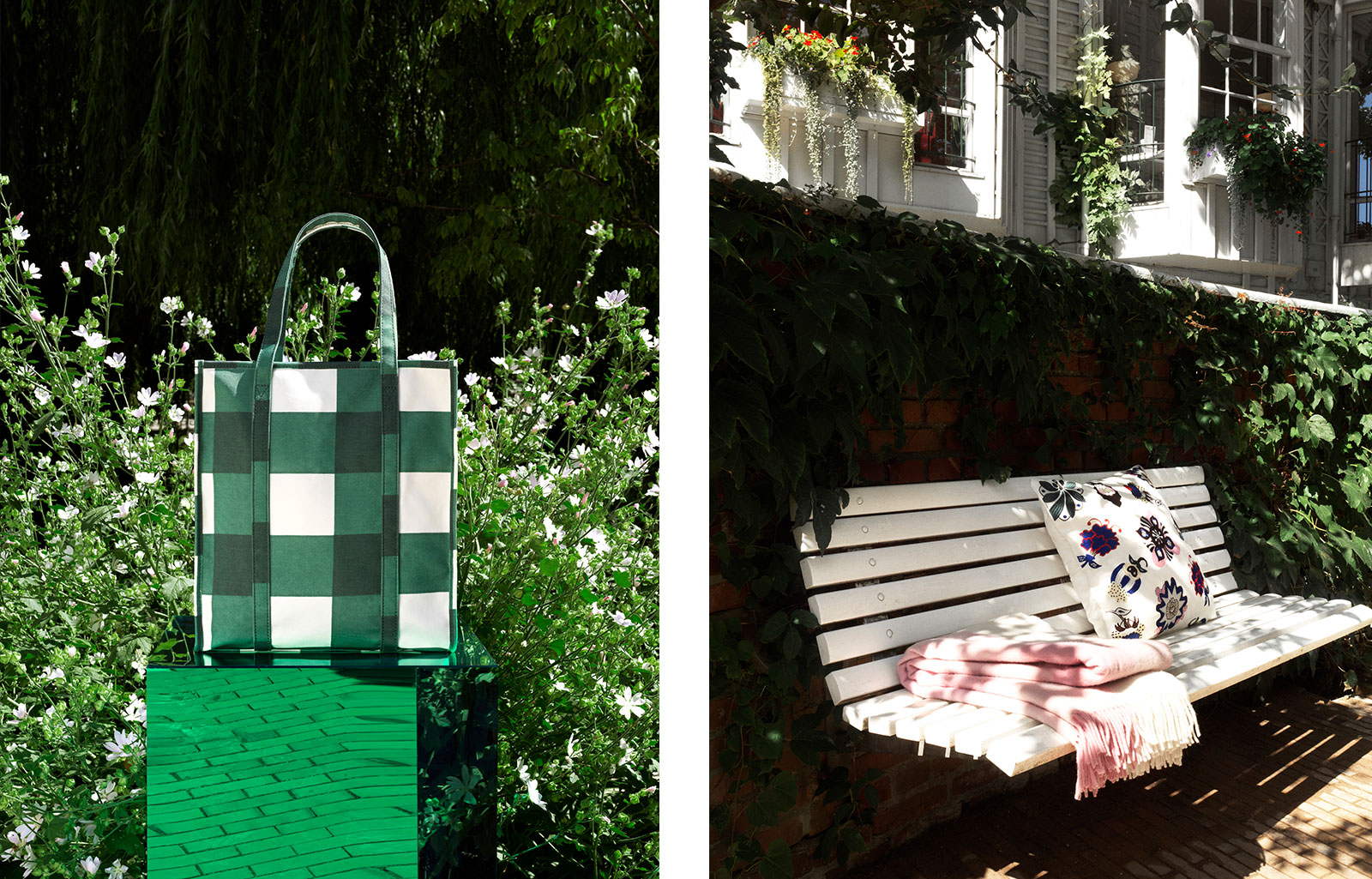 The final result: a collection of design objects that is diverse and eclectic, modern and fun, elegant and classic.

Bring the Tivoli feeling
home with design objects
by Normann Copenhagen.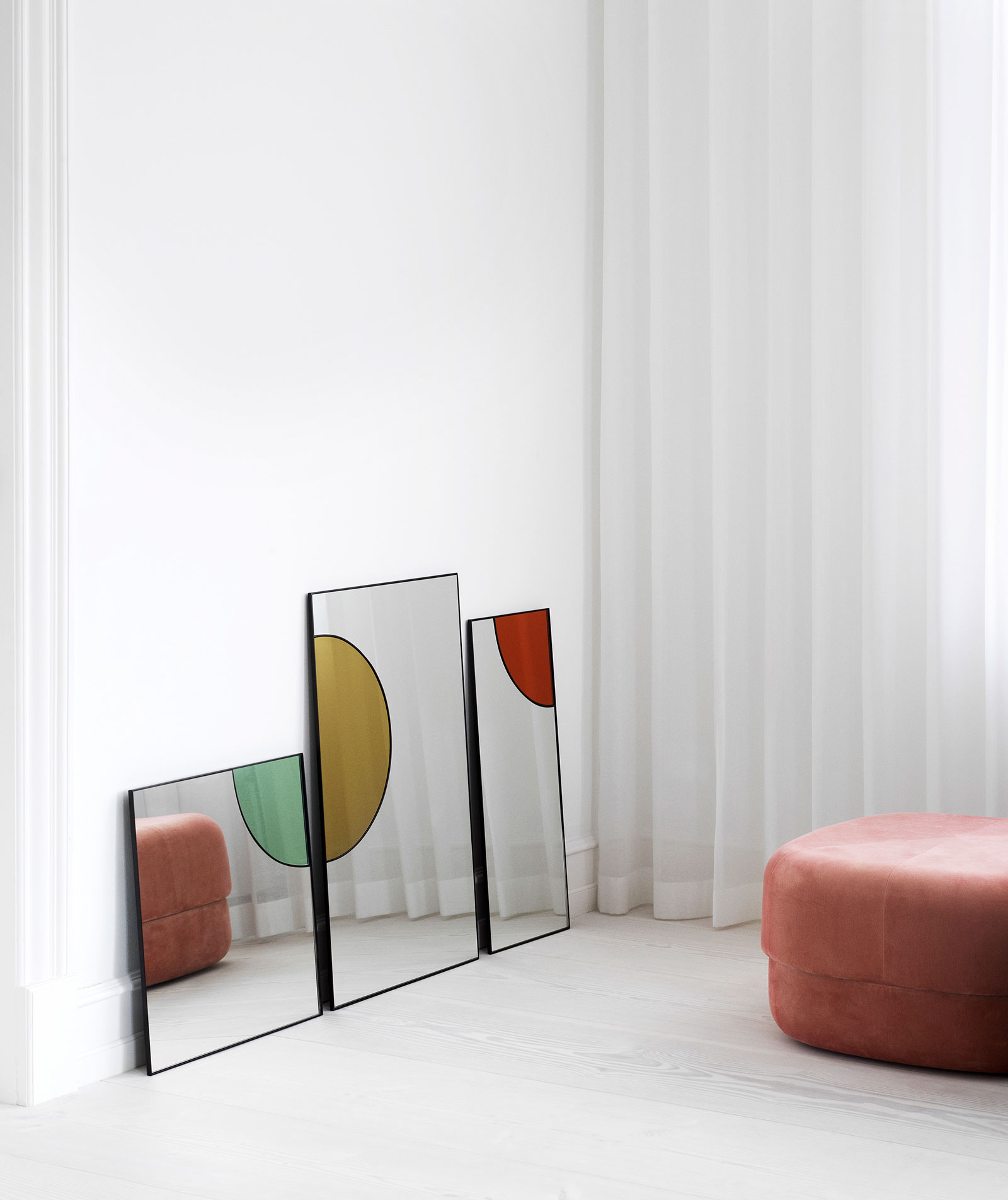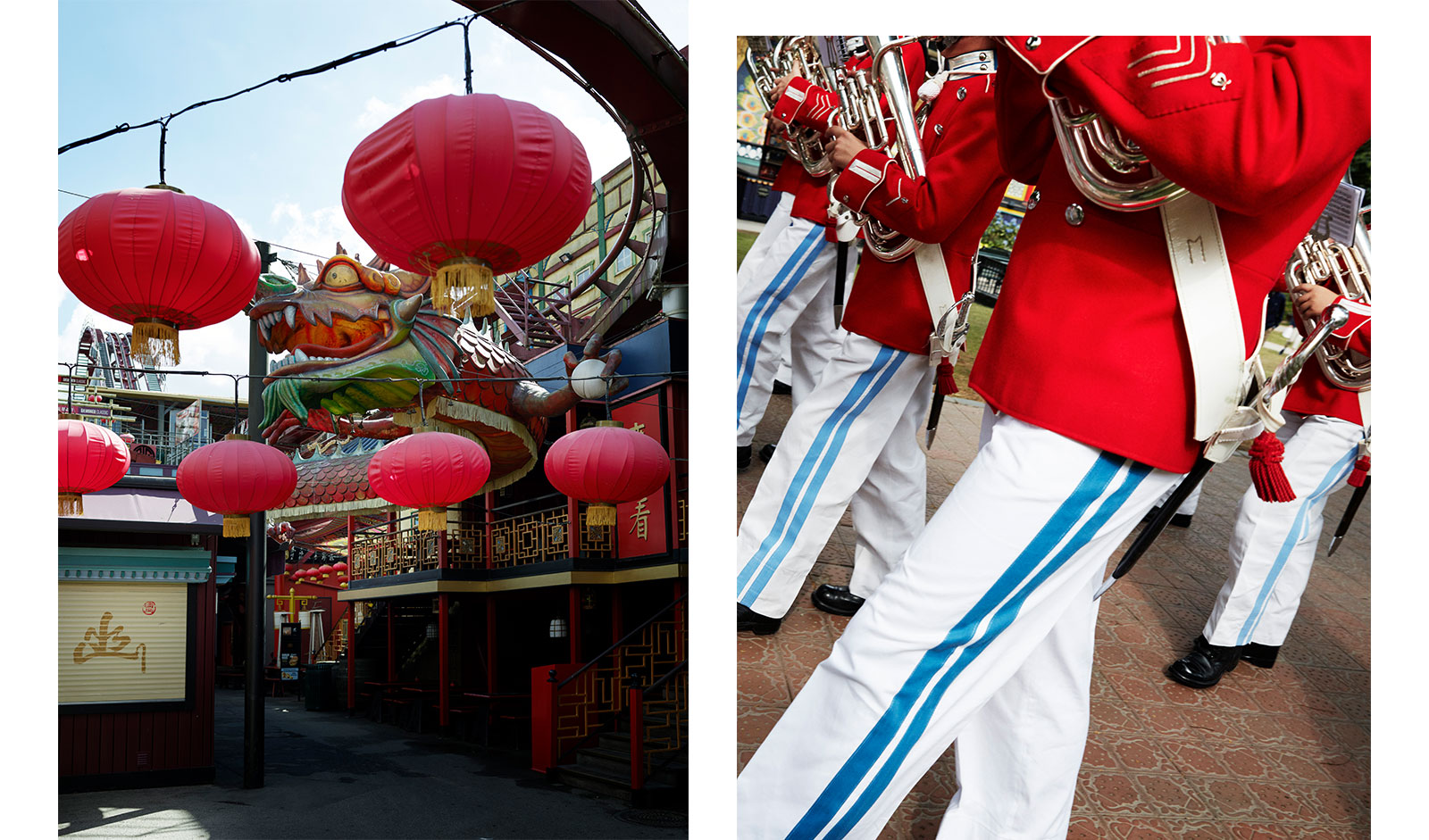 Details from the Chinese garden and the Tivoli Youth Guard's uniform.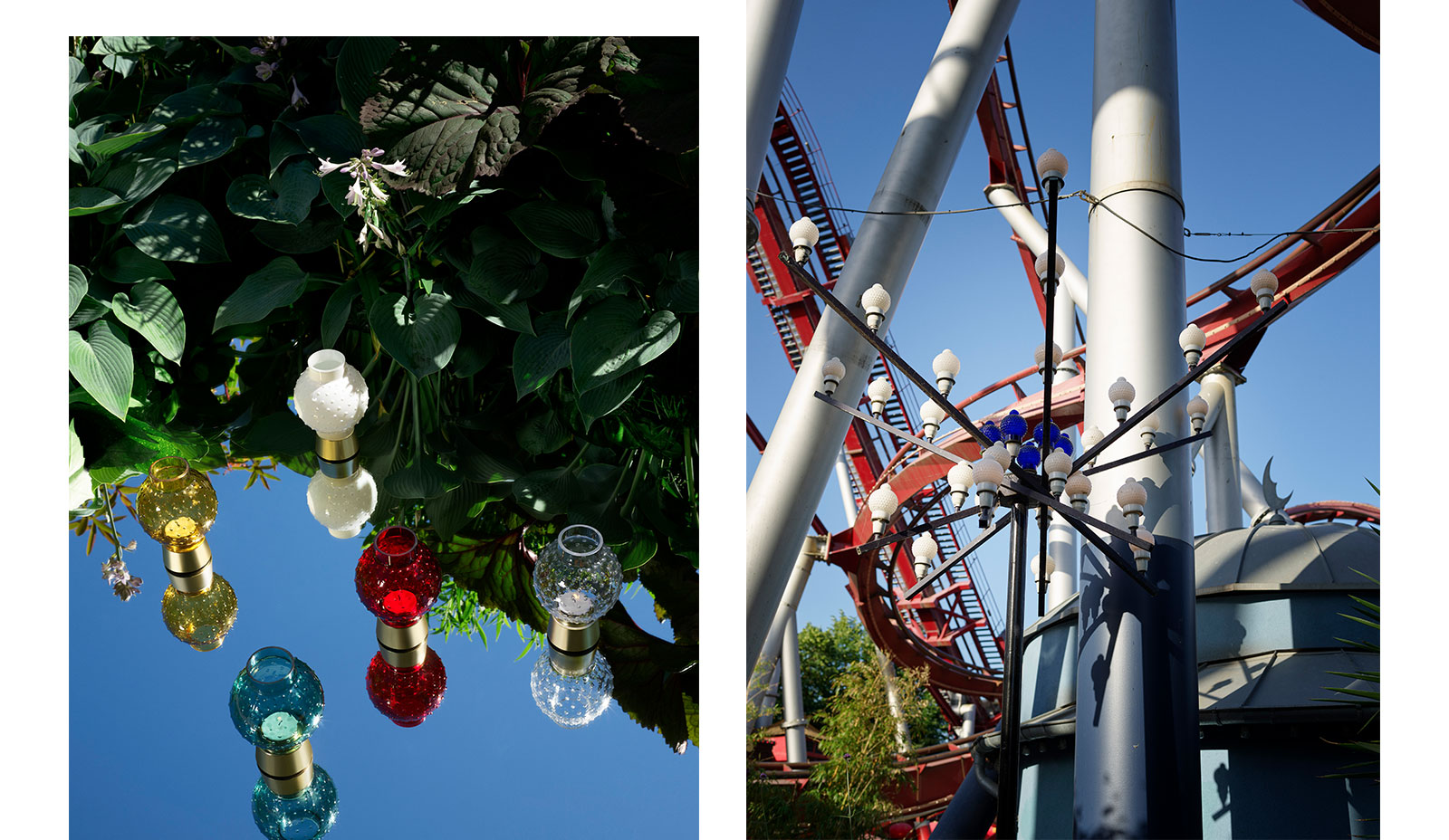 Story tealight holder, and Tivoli's original street lighting.