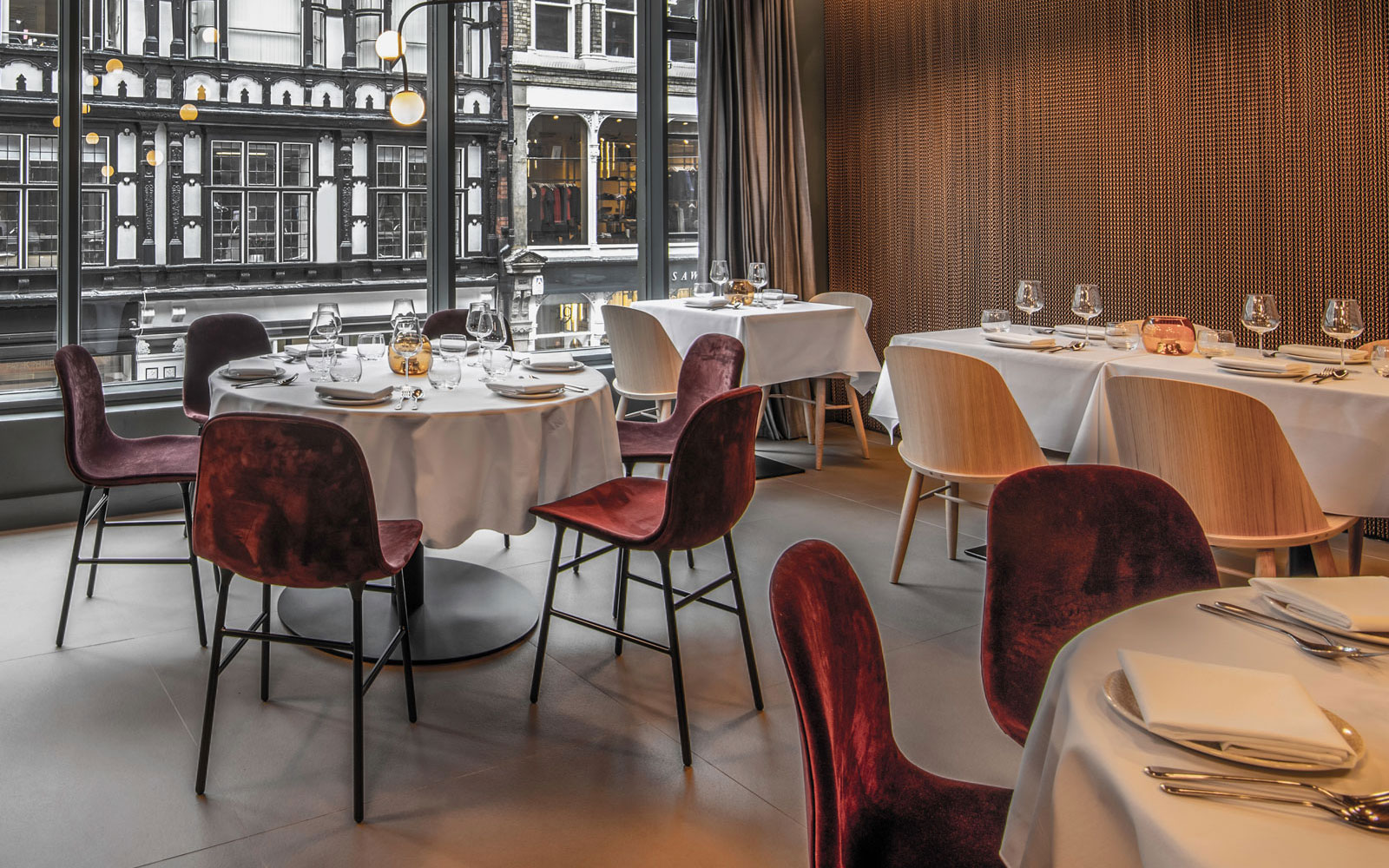 Tast restaurant
With its gothic architecture that resemble the characteristic architecture in Girona and Barcelona, two prominent Catalan cities, Manchester seems the ideal spot for two-starred Michelin chef Paco Pérez to unfold and serve his bold tastes of Catalonia.
An honest and natural interior design scheme accentuates the Catalan flavors brought to the restaurant by the renowned chef. Natural elements and earthy hues are contrasted by tones reflecting the colors of the ocean and flora.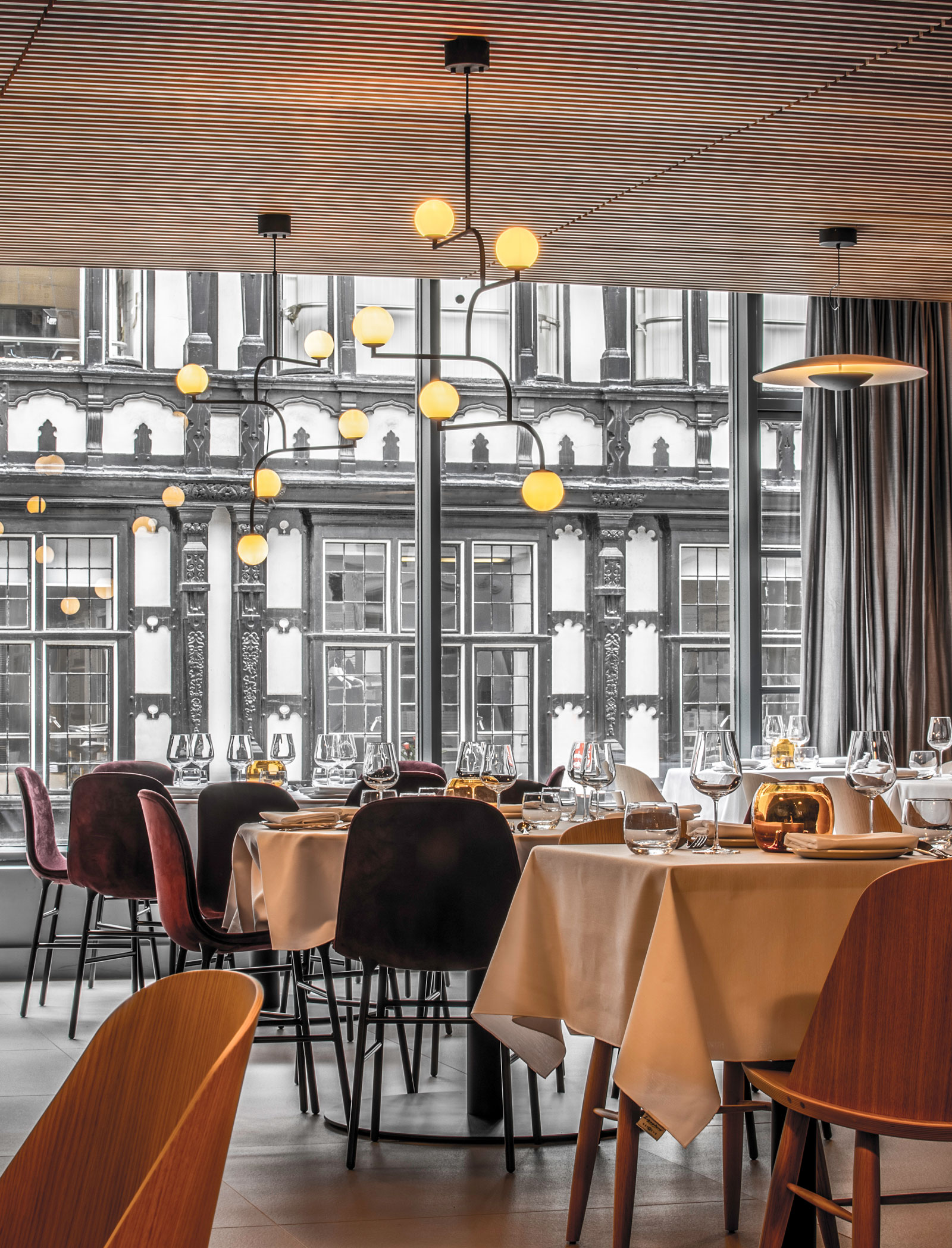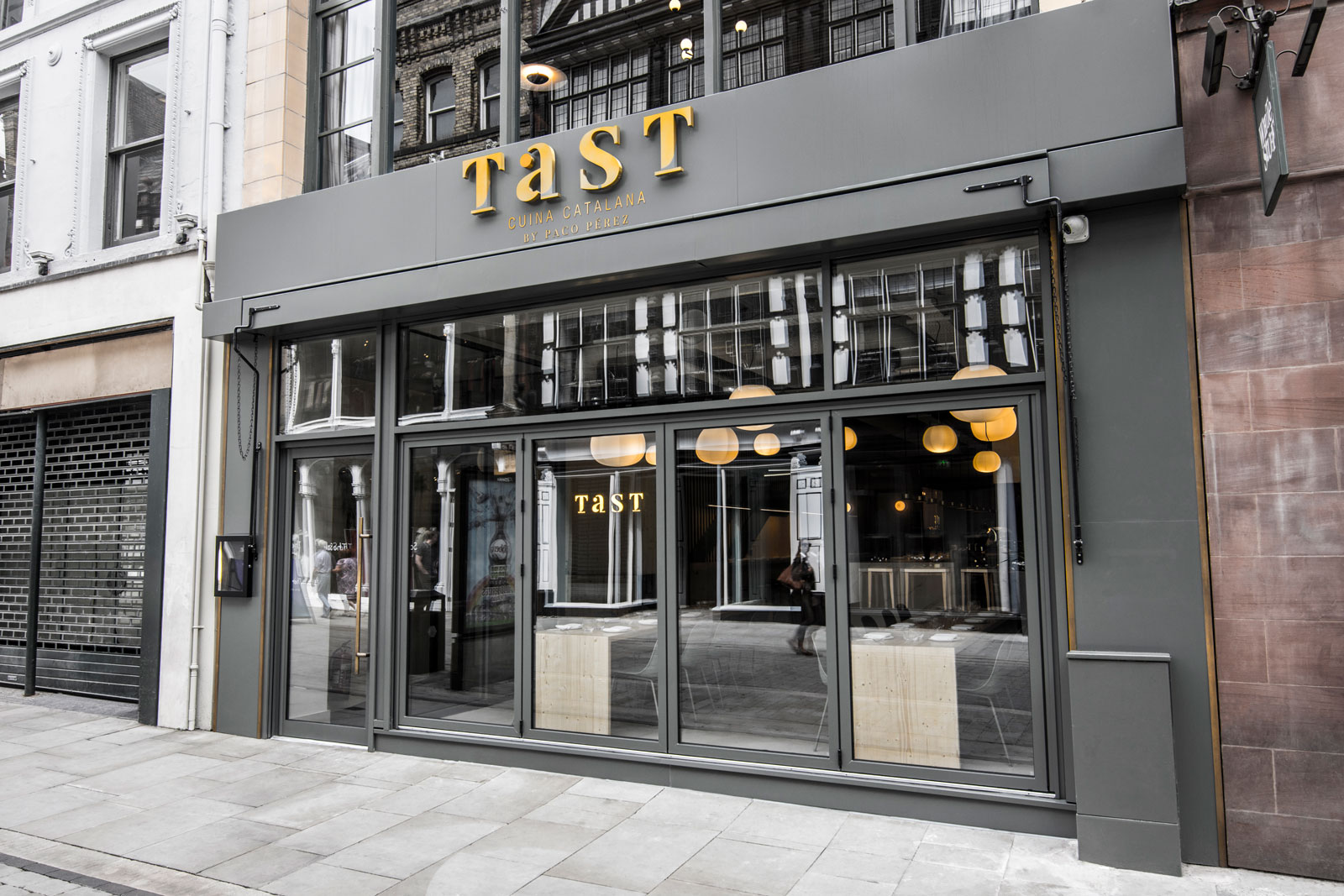 At Tast the palette of colors and materials characteristic of the Catalonian landscape create a harmonious balance between food and décor. Form chairs in red velvet and brass accents feature predominantly throughout the first-floor dining room, reflecting the passion one will find in a Catalan cuisine, while offering comfort for guests to give way for complex, refined flavors.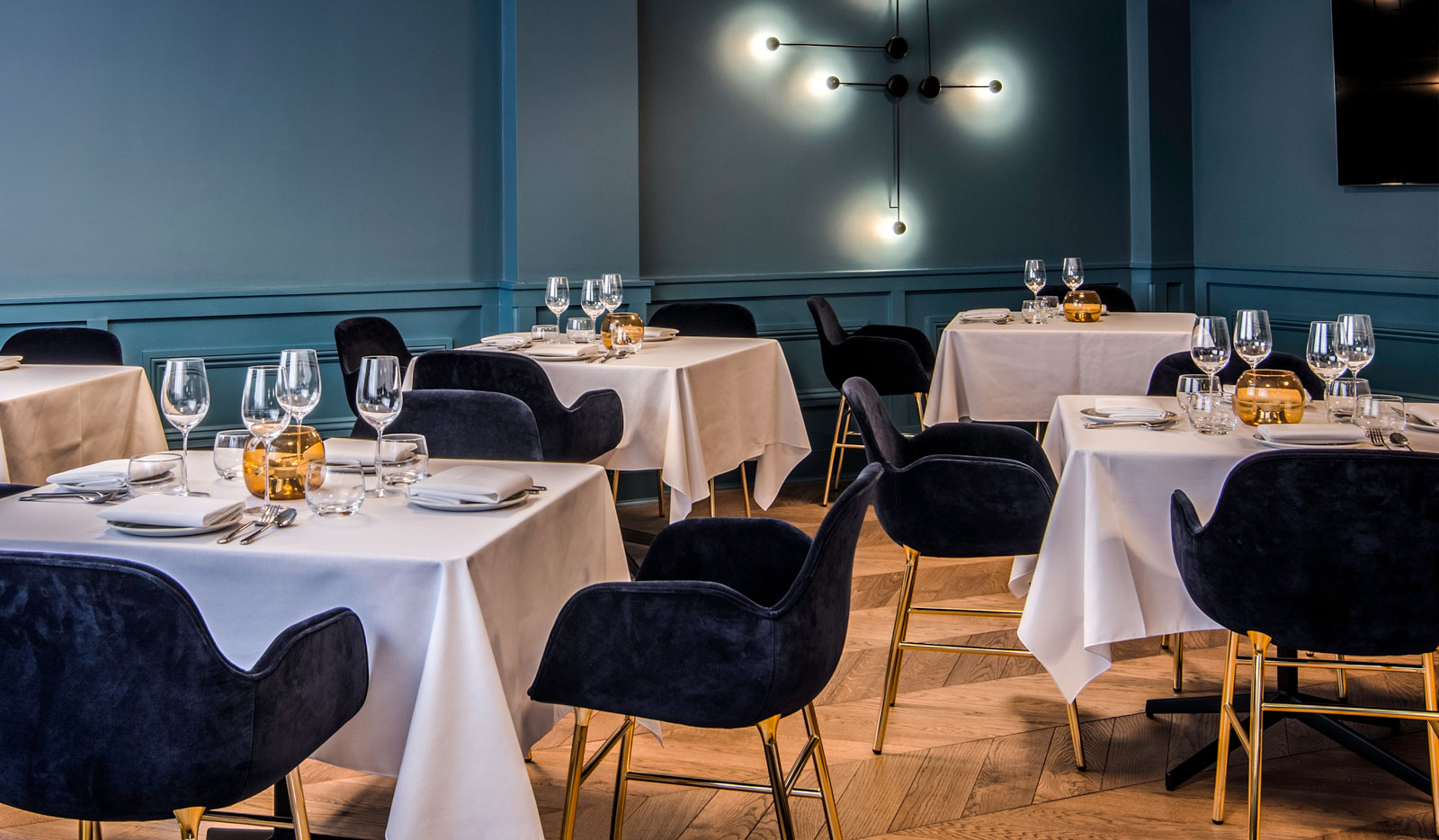 Three floors present the way Catalan food is served: from quick and casual in the ground floor bar area to a high-end experience on the upper floors. While a simple and contemporary interior invites guests into a lively atmosphere on the ground floor, there is an exquisite play of materials and finishes in the dining rooms on the upper floors, which reflect the quality and tradition Catalan food is famous for.
Behind this new restaurant, that brings a piece of Catalan culture to the northwest of England, is the Manchester City trio Pep Guardiola, Txiki Begiristain and Ferran Soriano – all with Spanish origin.
The project was realized by Nordicthink.