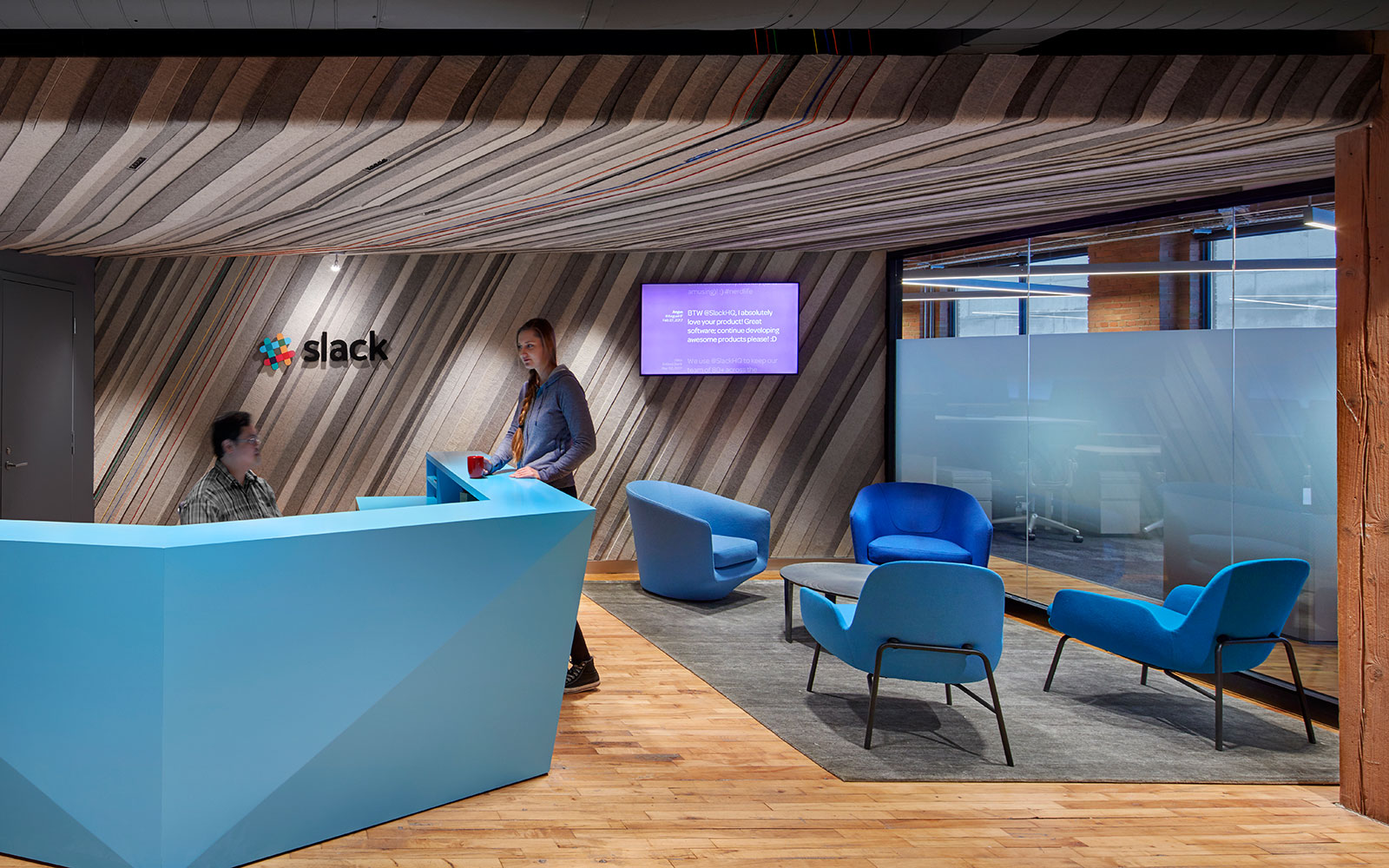 Slack's Toronto Office
Era lounge chairs were used as distinctive furniture pieces in the new Slack office in Toronto. Dubbledam Architecture + Design transformed a former industrial building into an edgy office interior for Slack that reflects the values of the brand.
December 08, 2017
Projects
Dubbledam Architecture + Design envisioned an interior characterized by distinct working areas, marked off by pops of color that contrast the otherwise monochromatic office. Carpeting and furniture follow this vivid color scheme, including bright blue and red Era lounge chairs, both in the high and low version, that offer a playful and comfortable space for the employees.

The high-back version of the chair is perfect for a short rest in the lounge, thanks to the added support for the neck. The low version was used for smaller spaces such as the reception, as it takes up less visual space.

In both cases, the contemporary Scandinavian allure of the Era chairs seamlessly blends into the industrial interior through its streamlined design and the versatility offered by the different upholstery options.

If you are looking to see Normann Copenhagen products in the Greater Toronto Area, visit Urban Mode, who collaborated with Dubbeldam on this project.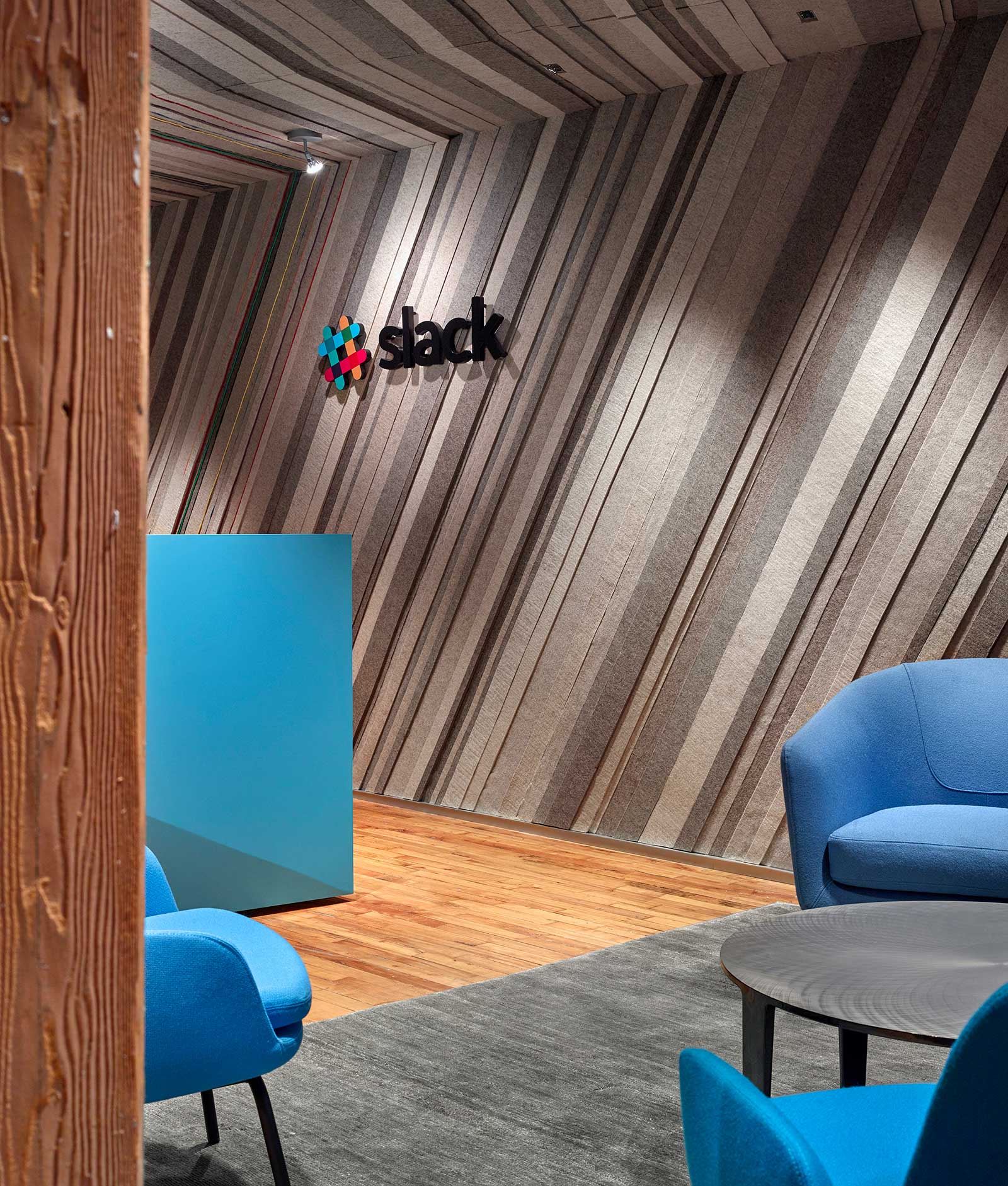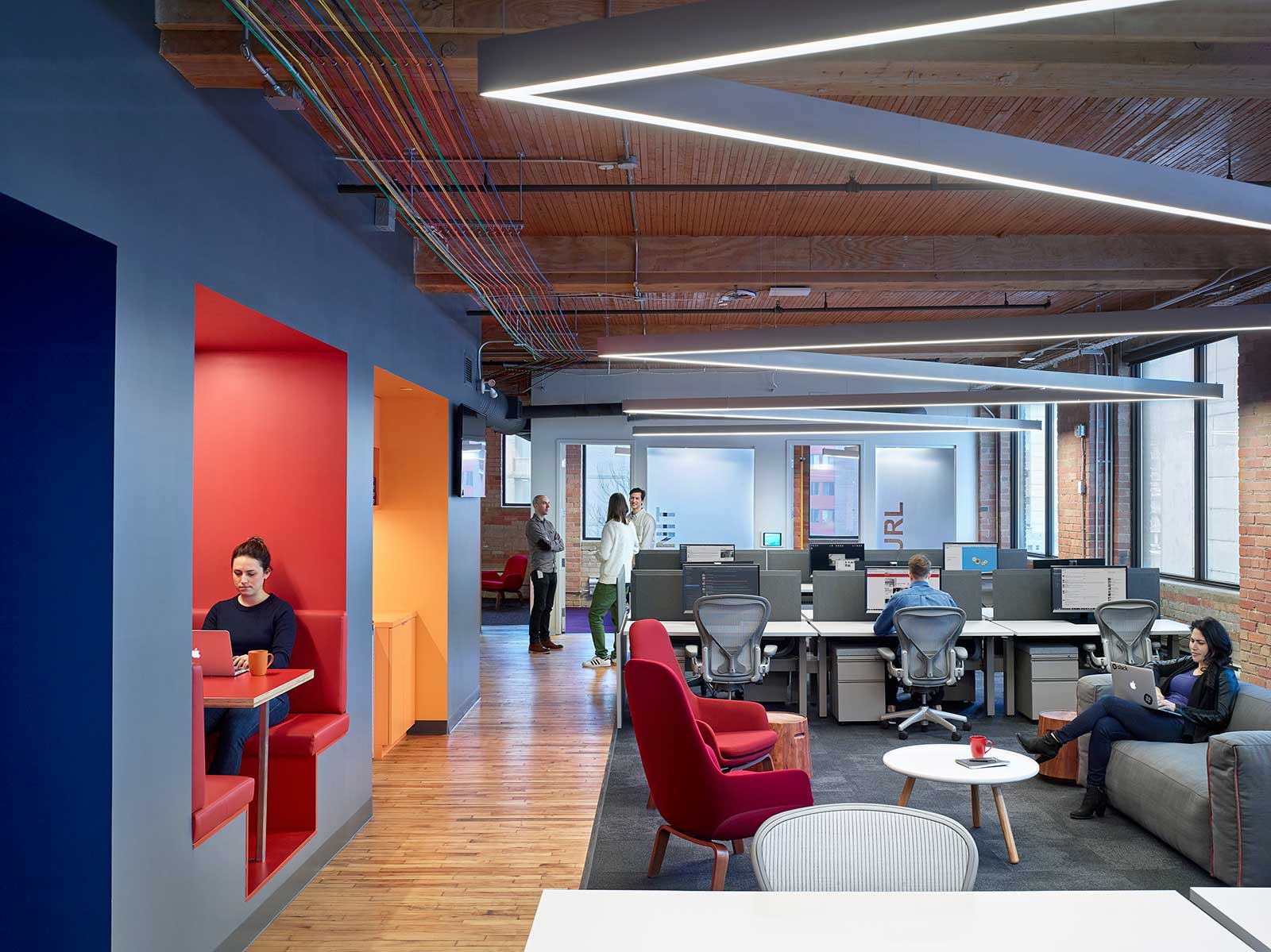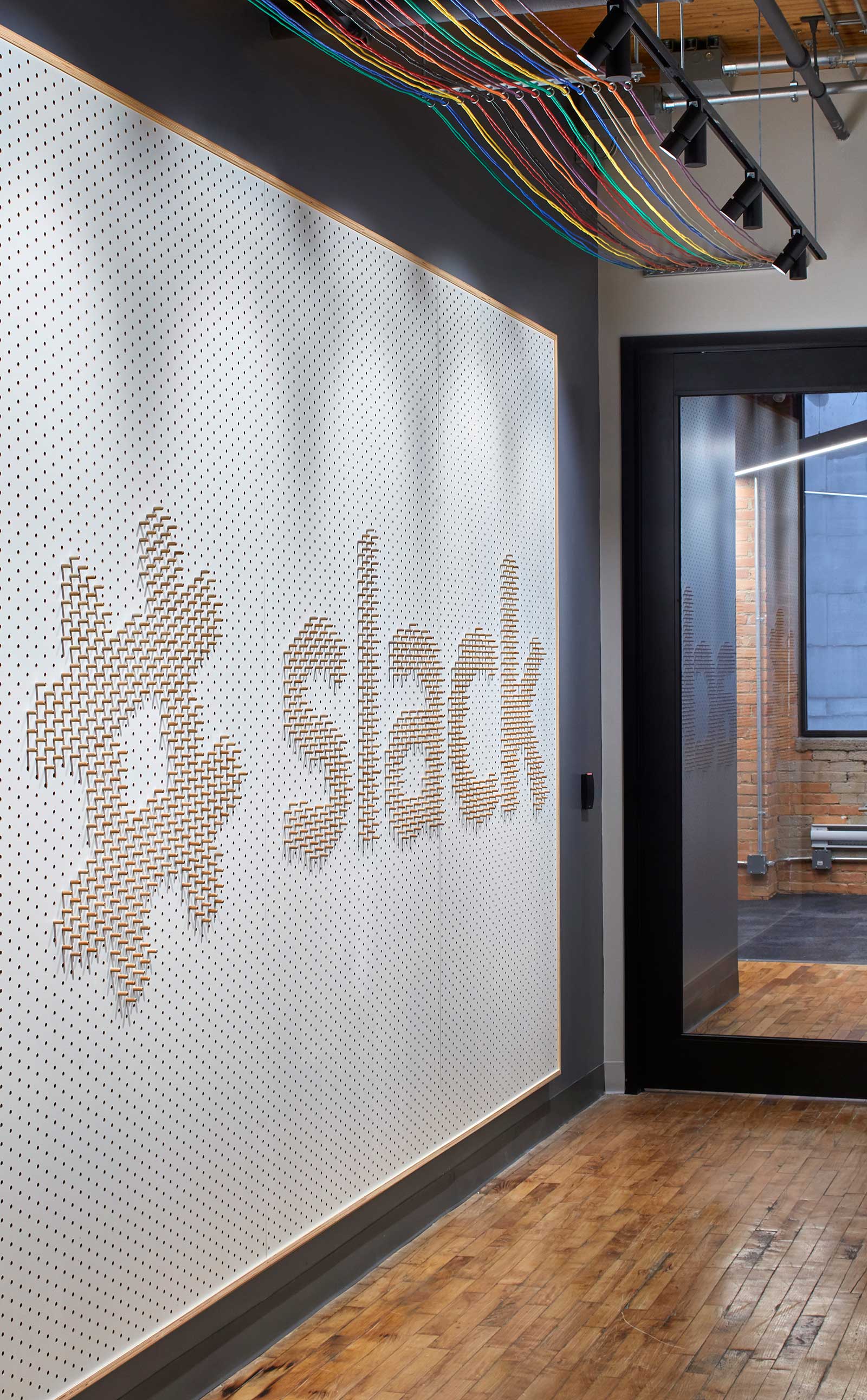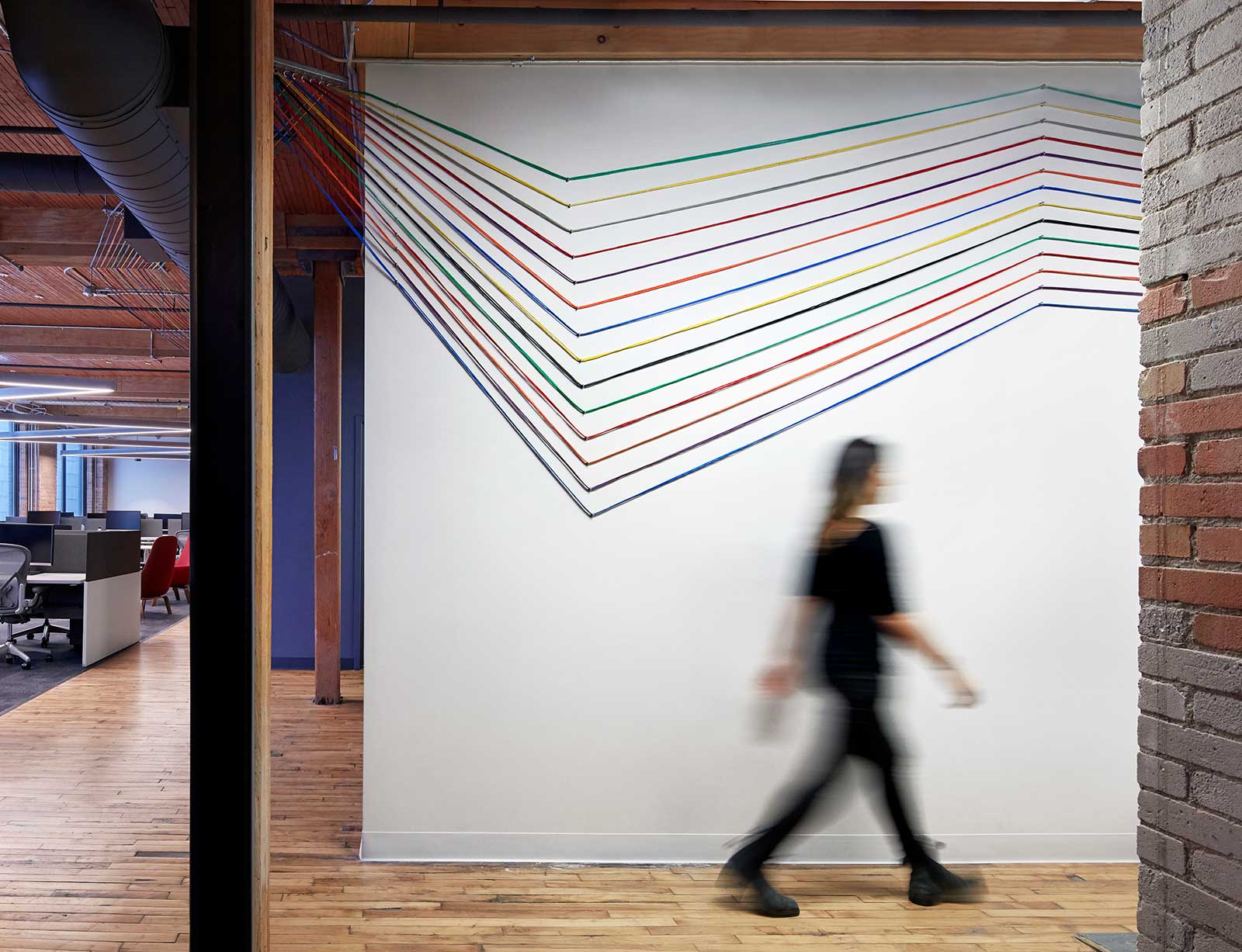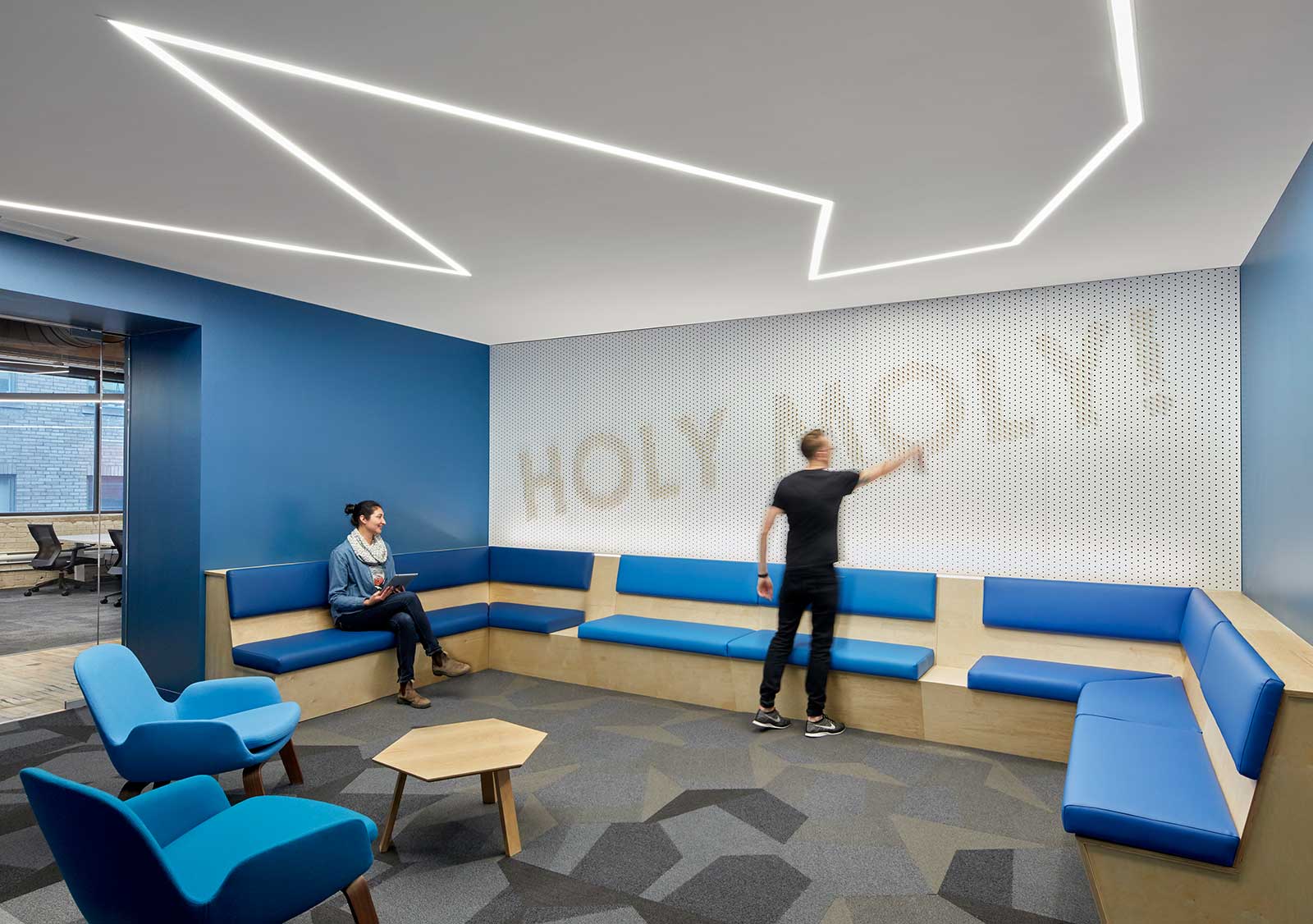 Photo credit: Shai Gil