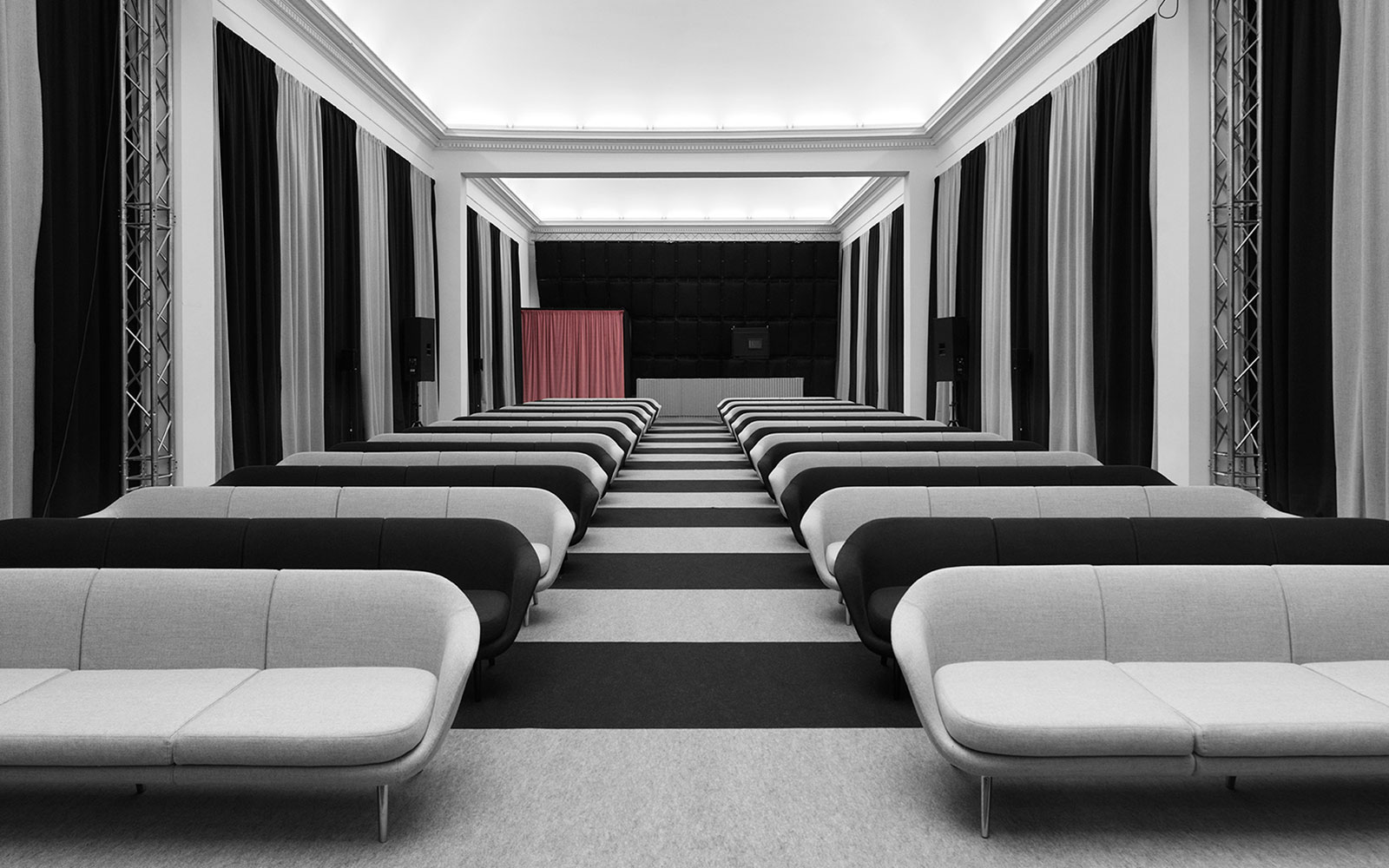 CPH:DOX 2018 - Welcome to Stripeorama!
It's the second year in a row that Normann Copenhagen is the main sponsor of CPH:DOX, for which we our furnished the festival center at Kunsthal Charlottenborg with a sofa cinema, a VR cinema, lounge areas and a bar.
The striped visual concept for this year's documentary film festival winds its way through CPH:DOX's visual and digital identities, as well as the interior design at Kunsthal Charlottenborg. The stripe in itself is a uniform, monotonous pattern, and it is precisely this dull uniformity that Normann Copenhagen and CPH:DOX want to challenge to break from. Norms and conventions should not keep us from looking at the world in new ways.

The stripe theme can be found in all of the rooms, in different ways. In some rooms, stripes appear on walls and podiums, while in others they can be seen in the layout of the furniture or in the color scheme.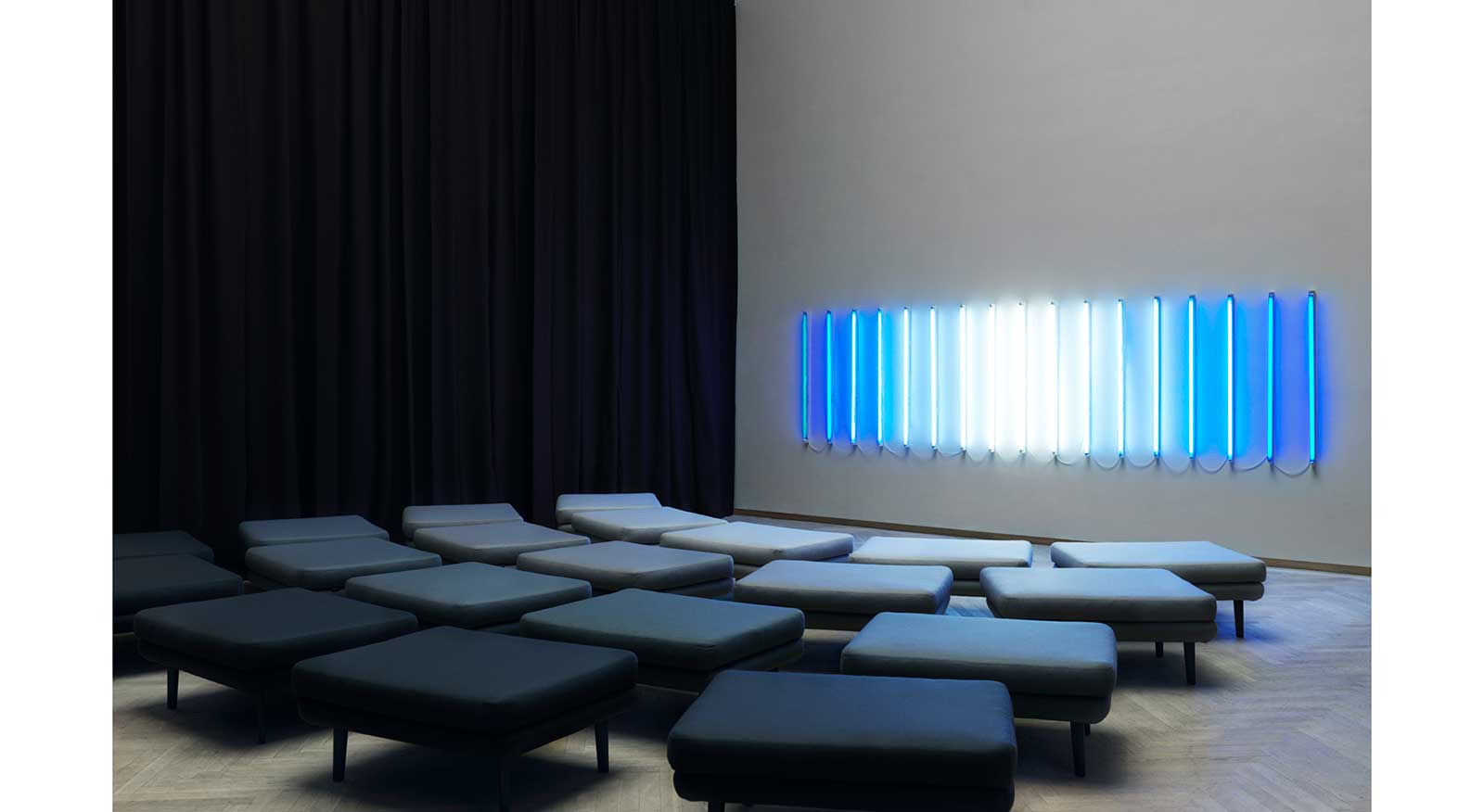 A social sofa cinema

Social Cinema is all about watching movies in a completely new way. This year, 250 movie fans can enjoy the relaxed comfort of our newly-launched Sum modular sofas, whose invitingly open design is a perfect reflection of the Social Cinema's informal format.

The walls of the Social Cinema are clad by gorgeous sustainable, eco-friendly textiles from Camira, with striking broad black and grey stripes arching from floor to ceiling. The stripes are repeated in the orderly rows of Sum sofas, providing the sensation that the walls, floor, and ceiling all flow together, and encapsulating movie goers with a warmth and comfort similar to home.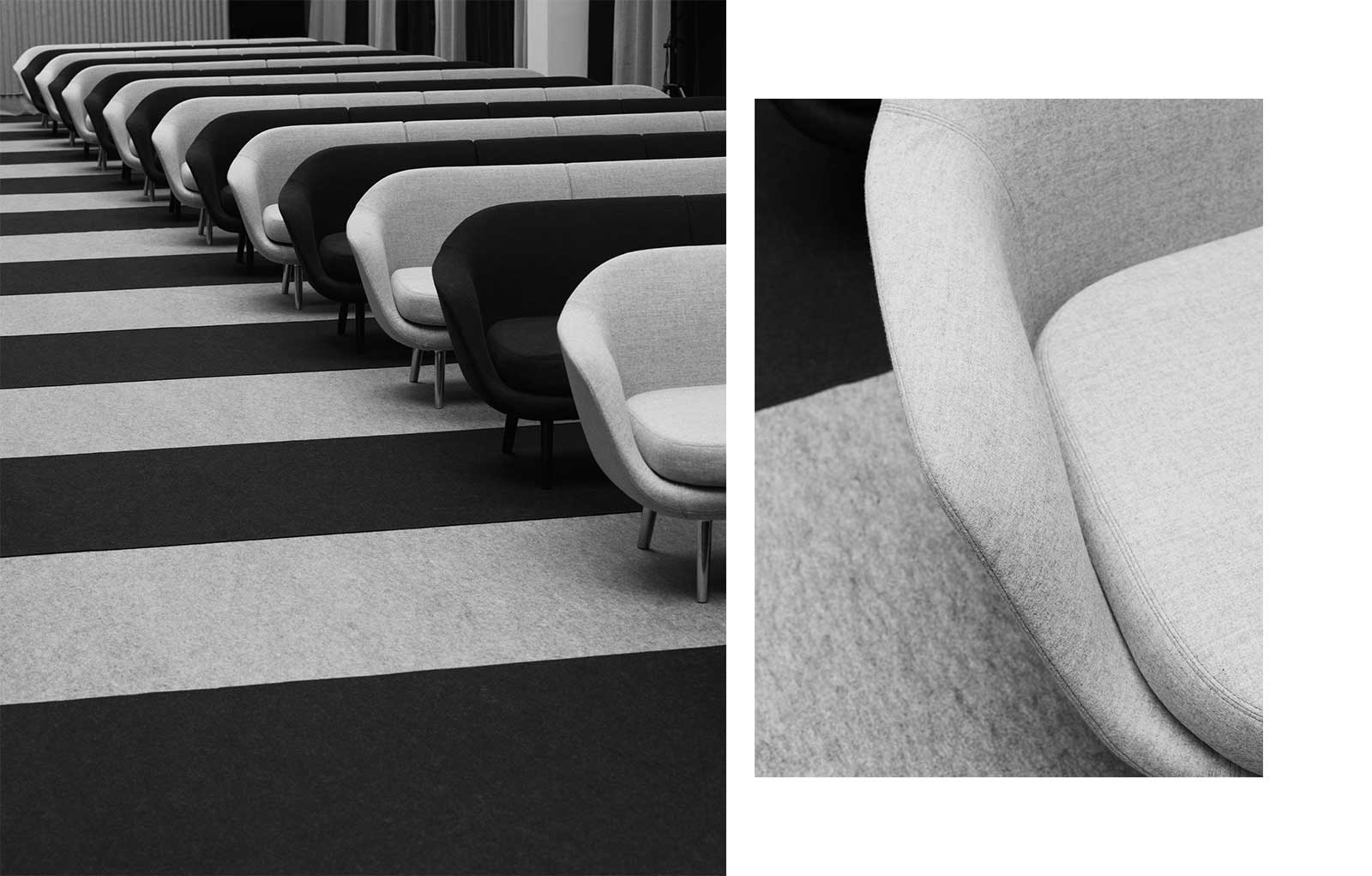 Virtual experiences

Another part of CPH:DOX that challenges the status quo and the way we are accustomed to watch movies is the popular VR cinema. Furnished with swivelling Form chairs, festival visitors can experience the unhindered freedom of movement and fully enjoy the virtual reality experience.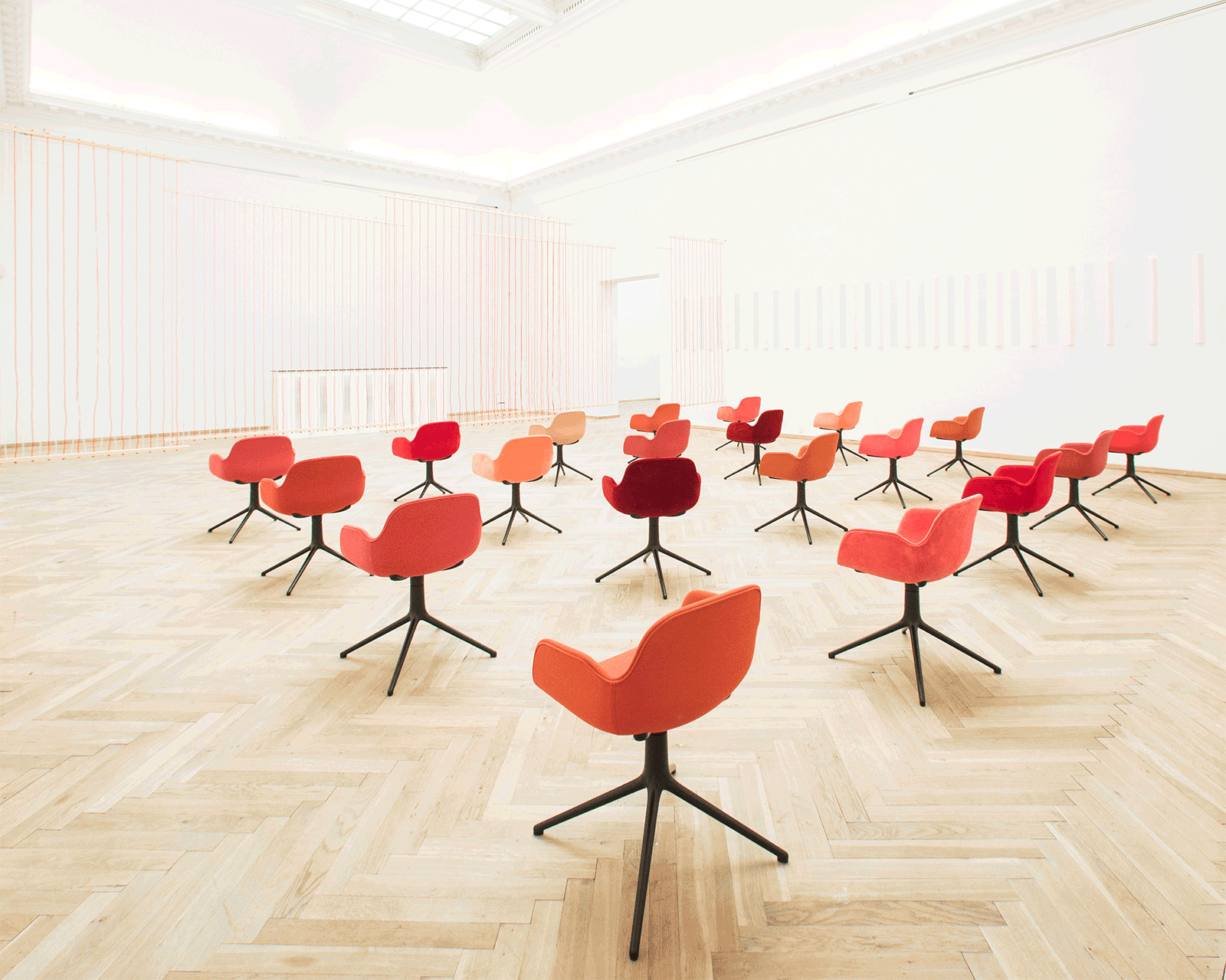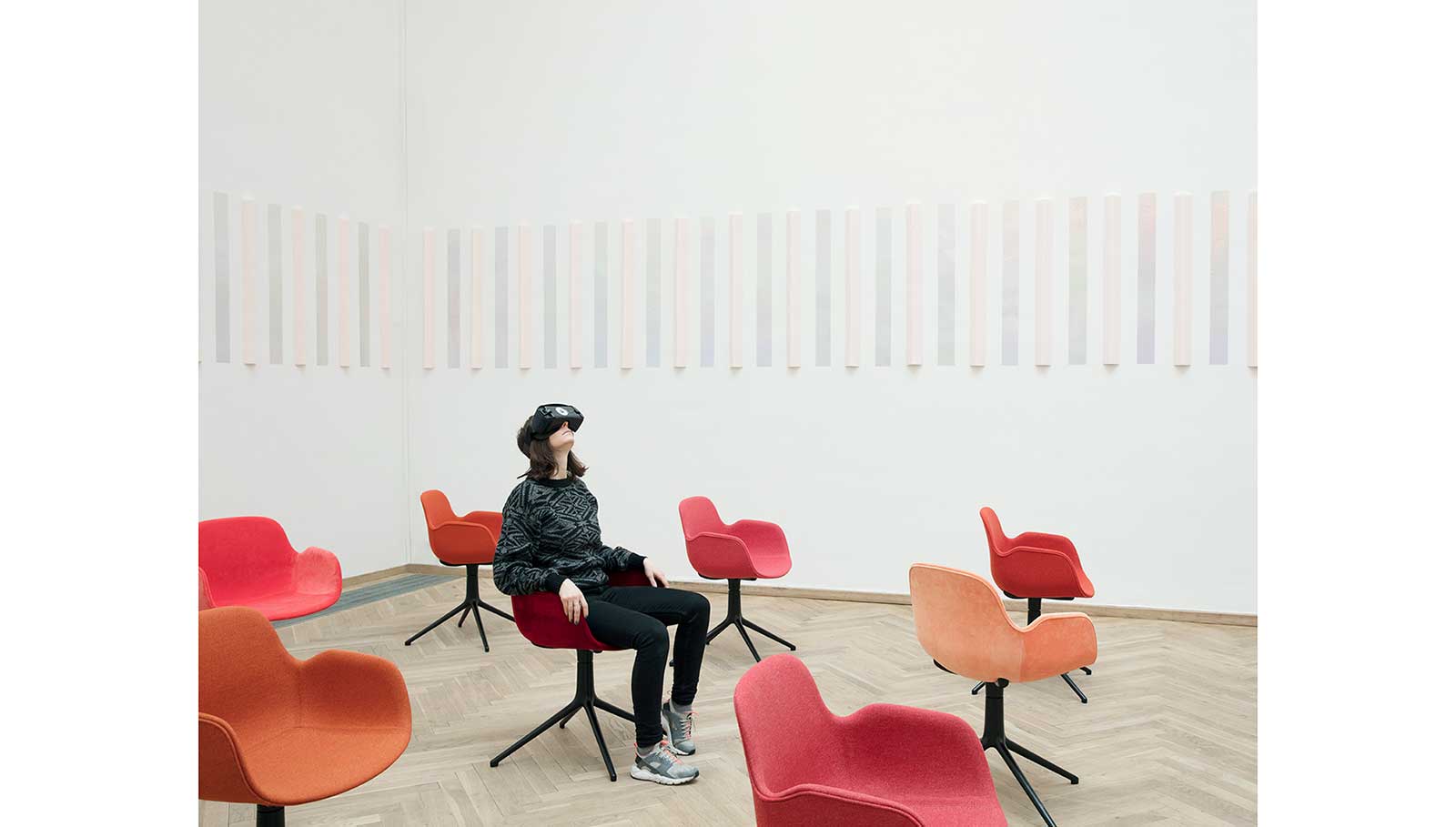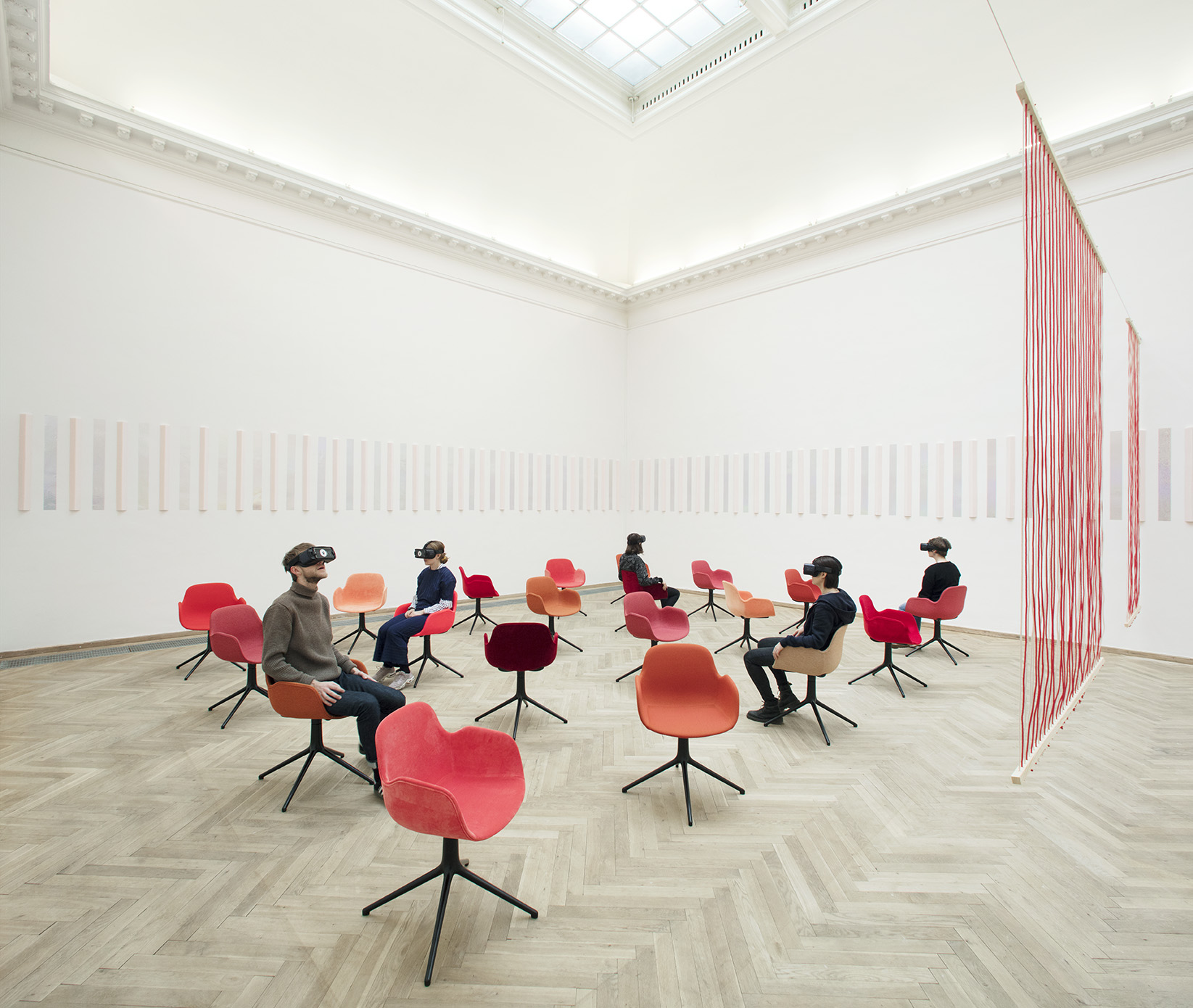 Over the festival's 11 days, the festival's center at Kunsthal Charlottenborg hosts over hundreds of exclusive film screenings, lectures, debates, virtual reality experiences, parties, and more.

It was therefore important to create an interior design that could be adapted to accommodate the dynamic nature of the event. A field of Circus poufs and Stay tables speckle the top floor foyer of the festival center that can be moved and adapted to fit the day's programme.

If you are in Copenhagen, the festival center at Kunsthal Charlottenborg is open for visitors every day until March 25th.