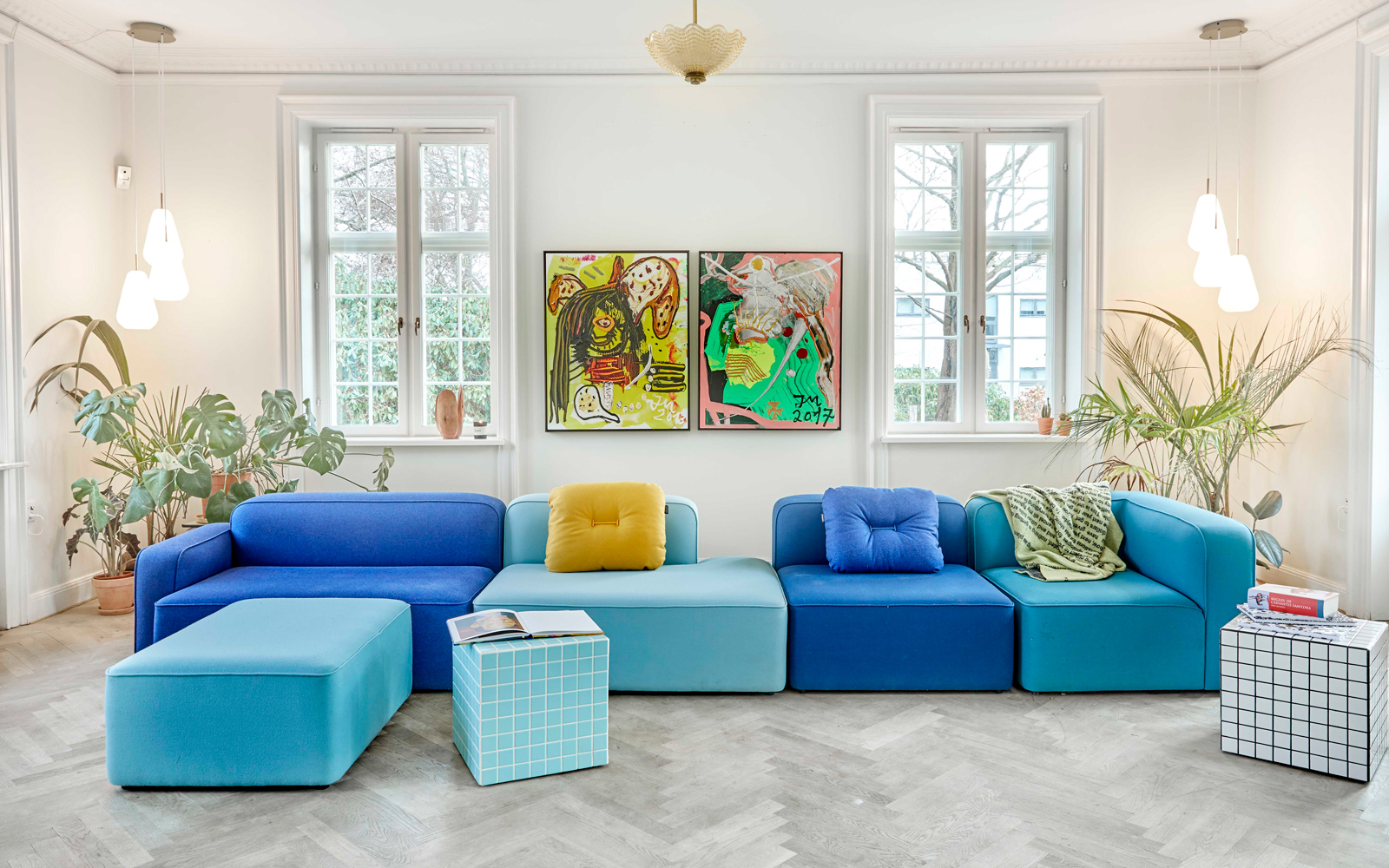 A historic mansion transformed with Danish design
The aesthetics could be described as 2001: A Space Odyssey meets Louisiana Museum of Modern Art. The idea was to create the feeling of living inside an art installation, where Scarlet Pleasure could unfold their creative process as they stitched together their second studio album.
Interior curated by: Lumière Bricoleur
Photographer: Jenny Sundby
Products: Rope sofa, Kabino Sideboard, Hi cushions, Matelli plaid from the Normann x Brask art collection.