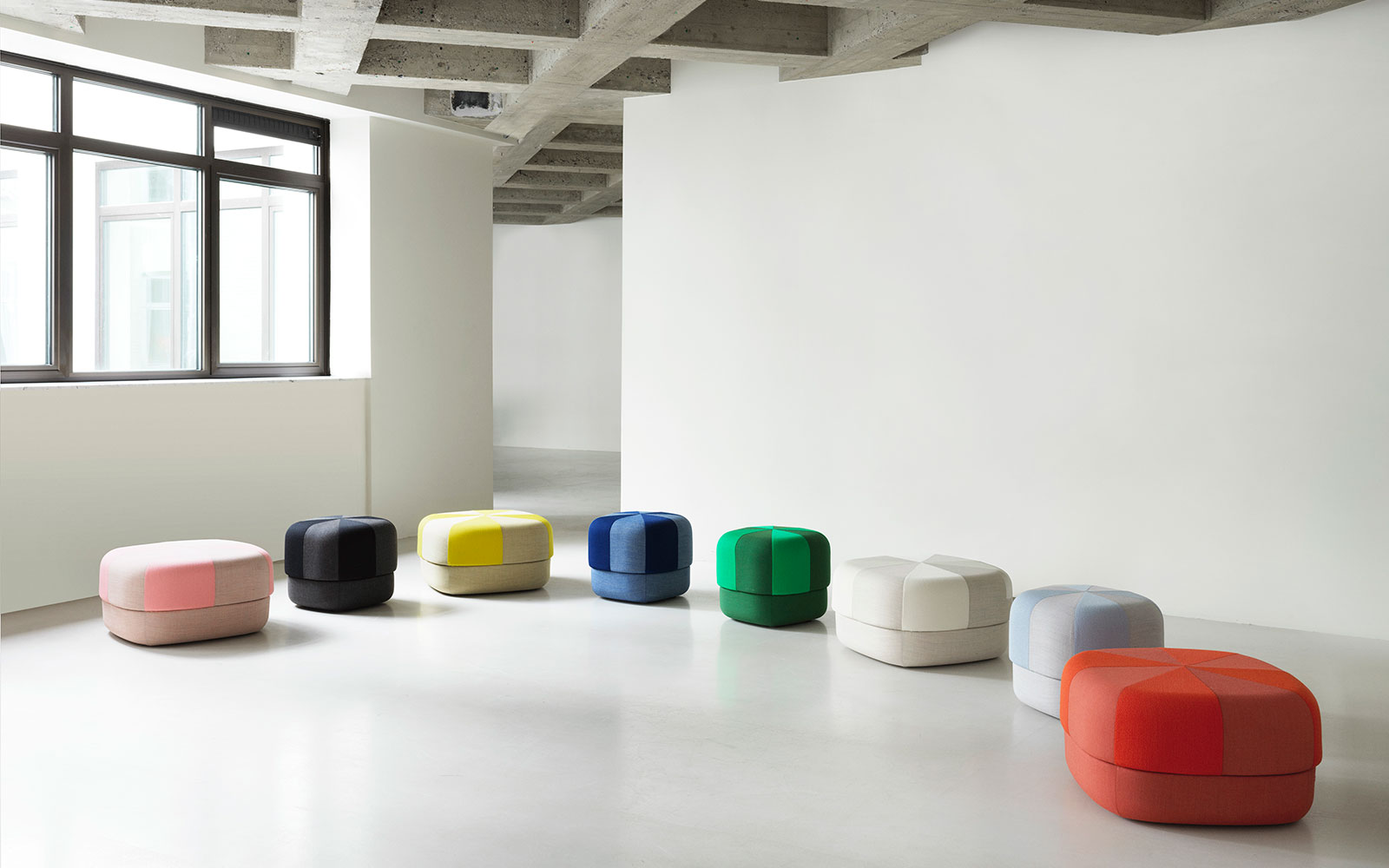 Expanding our fabric collection with Kvadrat textiles
In collaboration with Kvadrat, we have created a selection of textiles which will be incorporated as a part of our standard upholstery collection. The standard selection includes: Remix, Canvas, Steelcut Trio, Hallingdal, Divina, Divina MD, Divina Melange, Fiord, Vidar, Sahco Elle and Sahco Zero. The remainder of Kvadrat's textiles are available upon request.
All fabrics are chosen for their high performing qualities in terms of durability, strength and design and their ability to complement our wide range of furniture, offering increased possibility for customizing all upholstery furniture to suit any need, taste and setting.
Discover the textiles included in the selection below.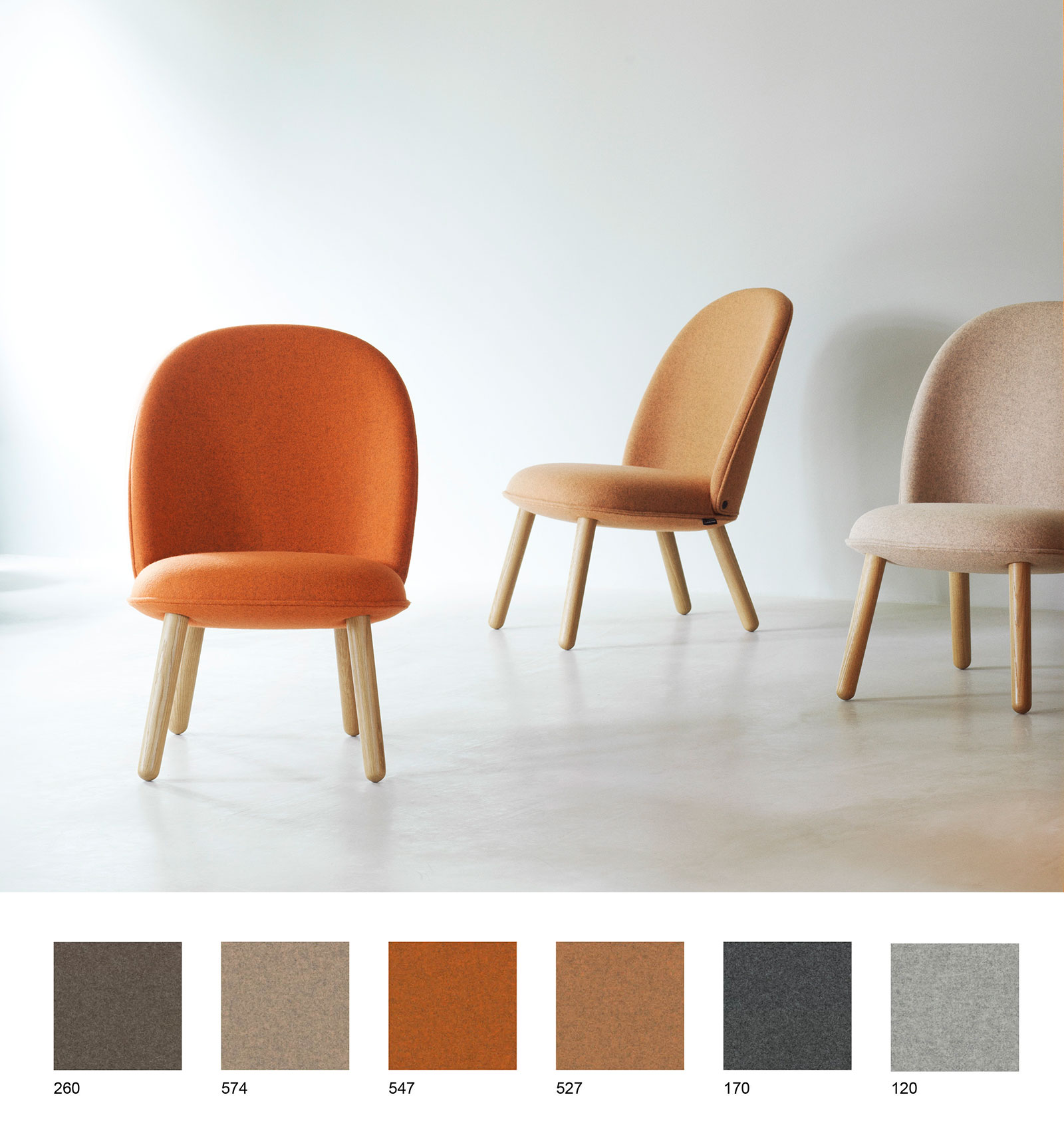 Divina Melange
Divina Melange 3 is a vibrant piece-dyed woollen upholstery textile reminiscent of felt. Cheerfully simple, it comes in a fresh, versatile palette by artist and designer Finn Sködt.
Compact, comfortable and extremely smooth, Divina Melange 3 expresses colors and the shape of furniture particularly well. It is constructed by weaving the yarn in a simple binding after which it is subjected to pressure and high temperatures. This milling process, which is often associated with fine tailoring, transforms the material from coarse to a soft and uniform, felt-like surface.
Read more about Divina Melange and discover all color possibilities here.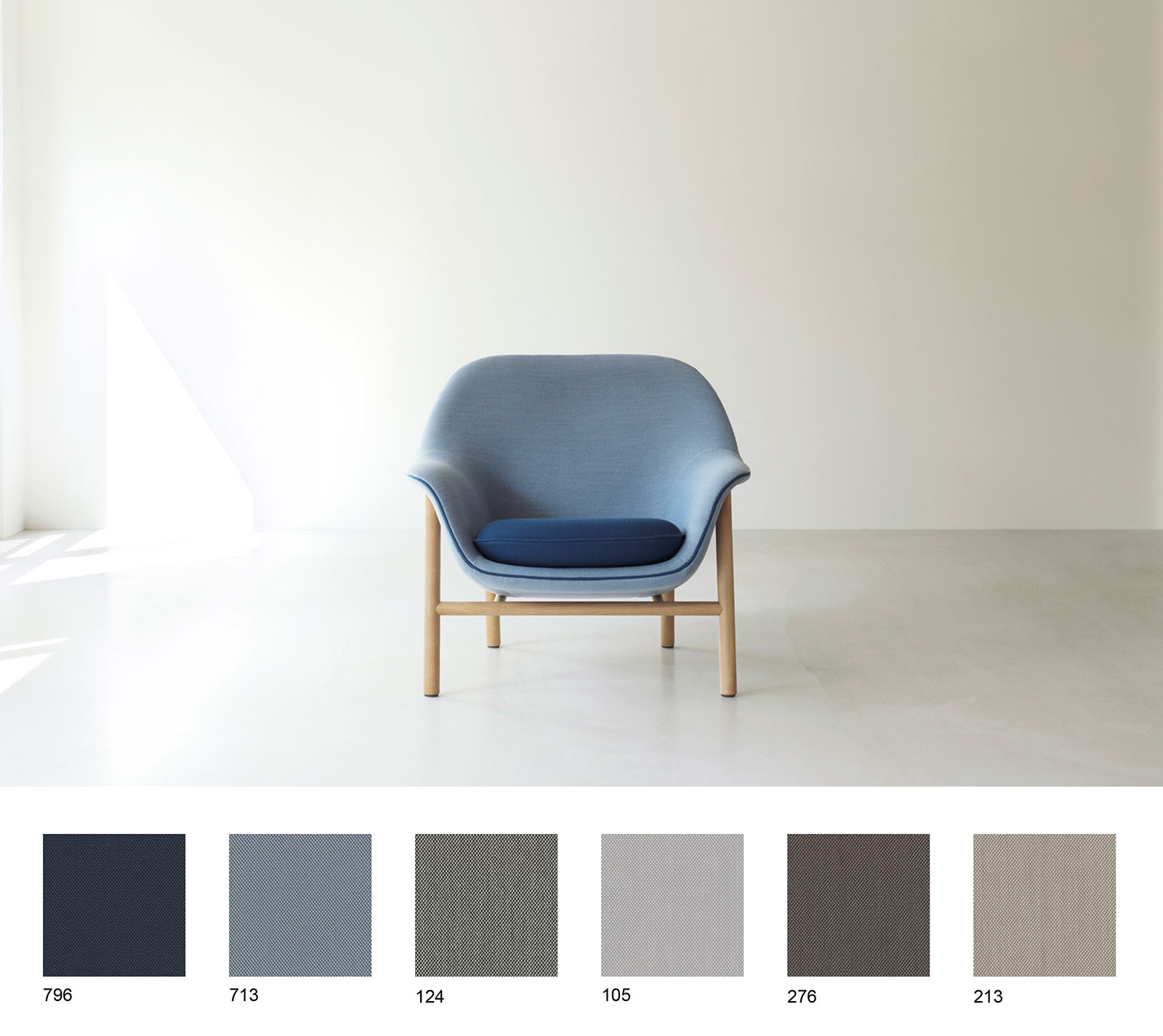 Steelcut Trio
Steelcut Trio is a hardwearing woollen upholstery textile with the same construction as Steelcut. Originally designed by Frans Dijkmeijer, it comes in updated colourways crafted by Giulio Ridolfo.
The three-dimensional surface of Steelcut Trio resembles small pyramids or steel points. Despite the complexity of the textile's innovative weave, it has a simple, precise expression. Steelcut Trio is yarn-dyed and made from 3 differently coloured yarns.
Read more about Steelcut Trio and discover all color possibilities here.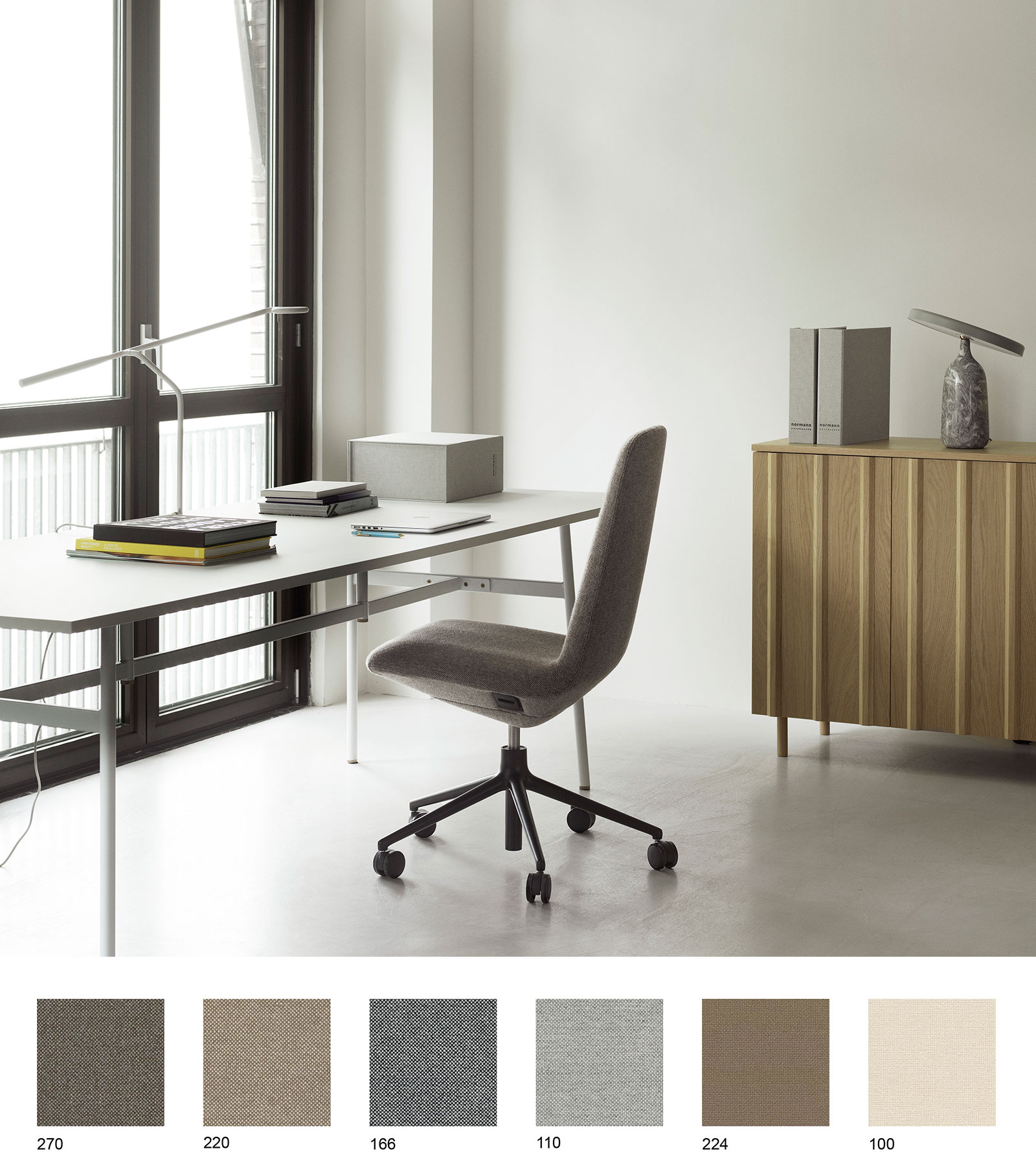 Hallingdal
Kvadrat's first textile 'Hallingdal' has become the archetype of woollen textiles. The very durable upholstery fabric was originally designed in 1965 by Nanna Ditzel, and is now available in a version with an updated colour scale: Hallingdal 65.
Hallingdal 65 is made of wool and viscose, which complement each other well: the wool provides excellent durability and flexibility, whilst the viscose adds brilliance and depth to the colour. Both materials are dyed before they are spun, which highlights the rich texture of the fabric.
Read more about Hallingdal and discover all color possibilities here.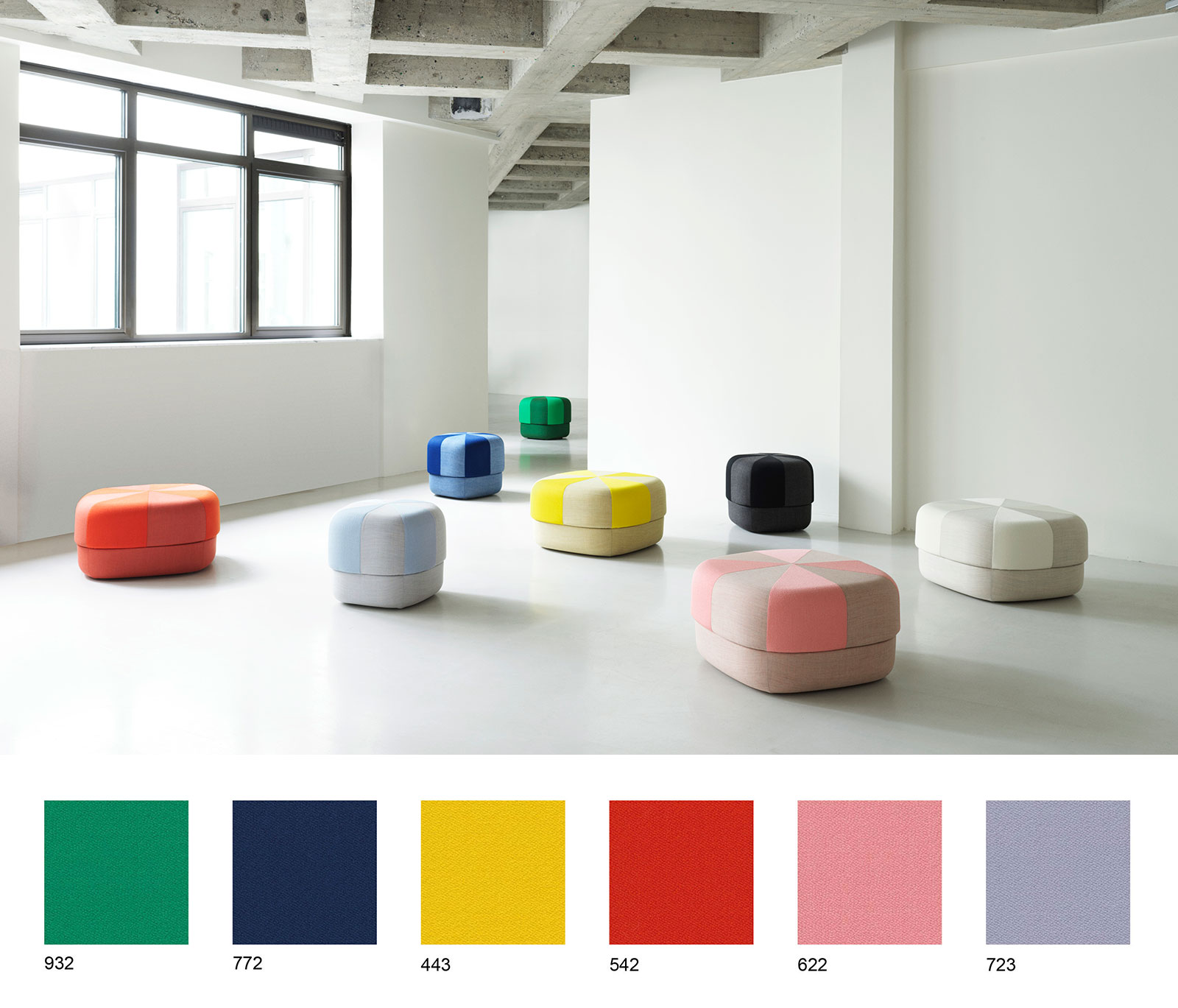 Vidar
Originally designed by Fanny Aronsen, Vidar has been re-coloured by Raf Simons, with shades ranging from moss green, dark aubergine, ruby red and midnight blue through to brick and earth tones, and easy neutrals.
The gentle satin surface finish of the weave contrasts with the deep shadowy tones in the depths, giving a multifaceted richness to the intense colours in the range.
Read more about Vidar and discover all color possibilities here.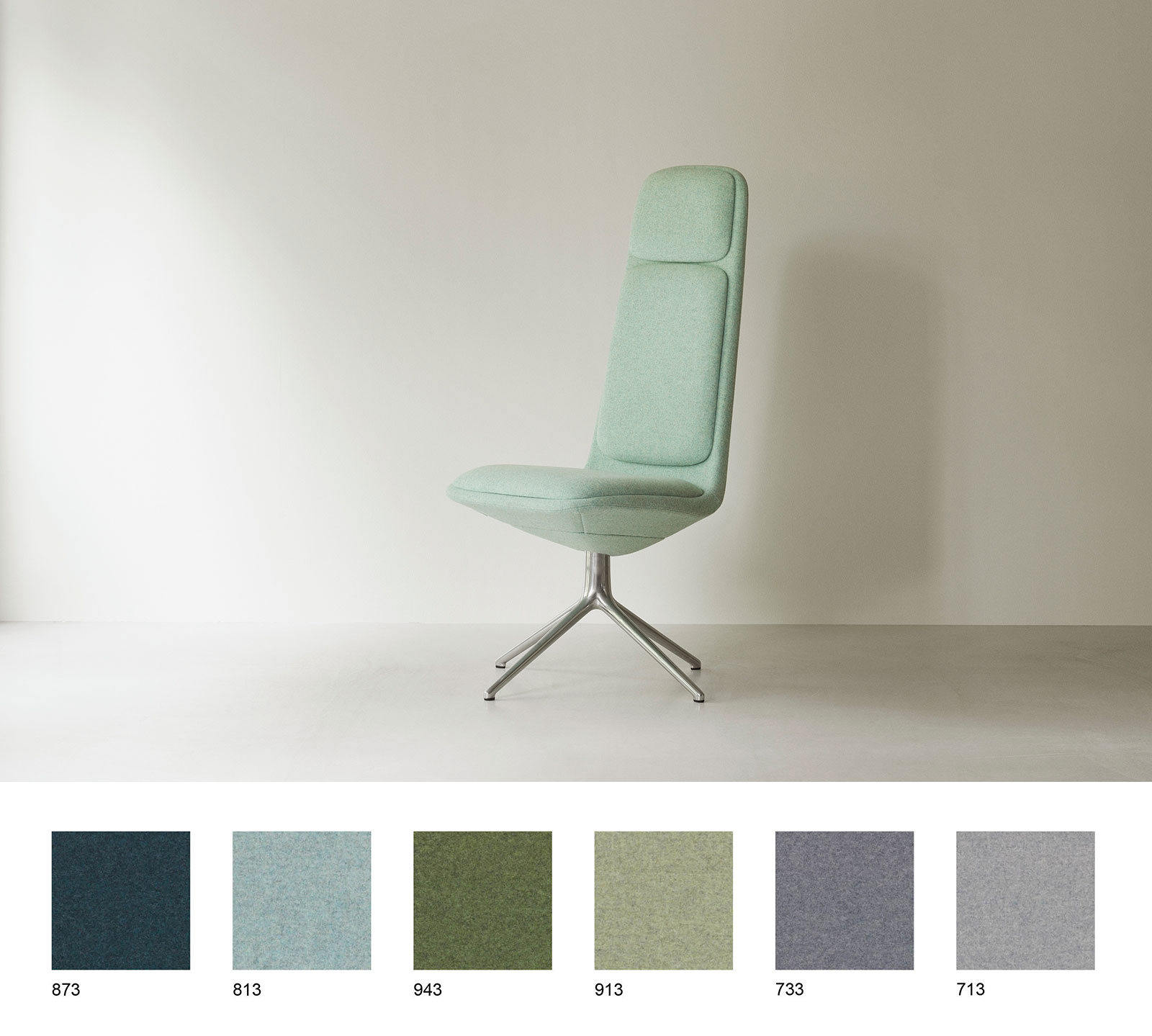 Divina MD
Divina MD is an upholstery textile designed by Finn Sködt. Its colourways, which are all crafted from a blend of different tones, appear unicoloured from a distance, but reveal different colour nuances under closer examination. In addition, thanks to its smooth, directionless and consistent surface, it complements the shape of furniture very well and is ideal for organically shaped furniture.
Read more about Divina MD and discover all color possibilities here.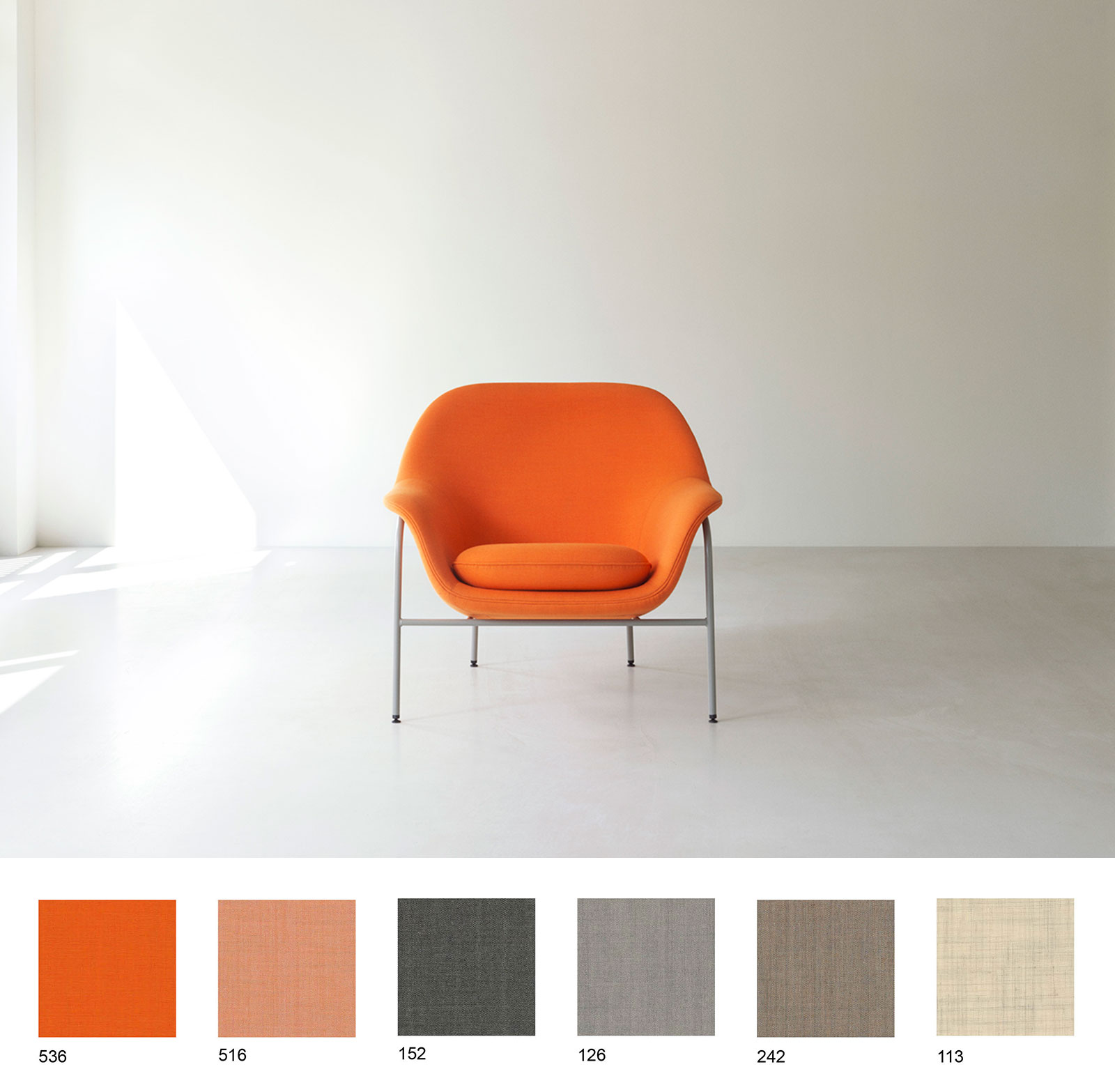 Remix
Remix 3 is an elegant upholstery textile distinguished by exceptional depth of colour, designed by Giulio Ridolfo. Remix 3 looks unicoloured from a distance but reveals subtle details and colour contrasts when viewed close-up. The textile features a tight, minimalistic weave, and derives its lively colour play from a combination of two different mélange yarns, which each combine up to three hues.
Read more about Remix and discover all color possibilities here.
_____
Discover the entire selection
Also included in our new standard collection are the textiles Canvas, a vibrant woolen textile with a soft weave, Divina, a full-cloth textile with a smooth, uniform surface, Fiord, a woollen textile with a subtle three-dimensional look, Sahco Elle, a curled bouclé fabric, and Sahco Zero, an irregular bouclé textile inspired by Parisian couture. Read more about each textile by clicking their respective links.