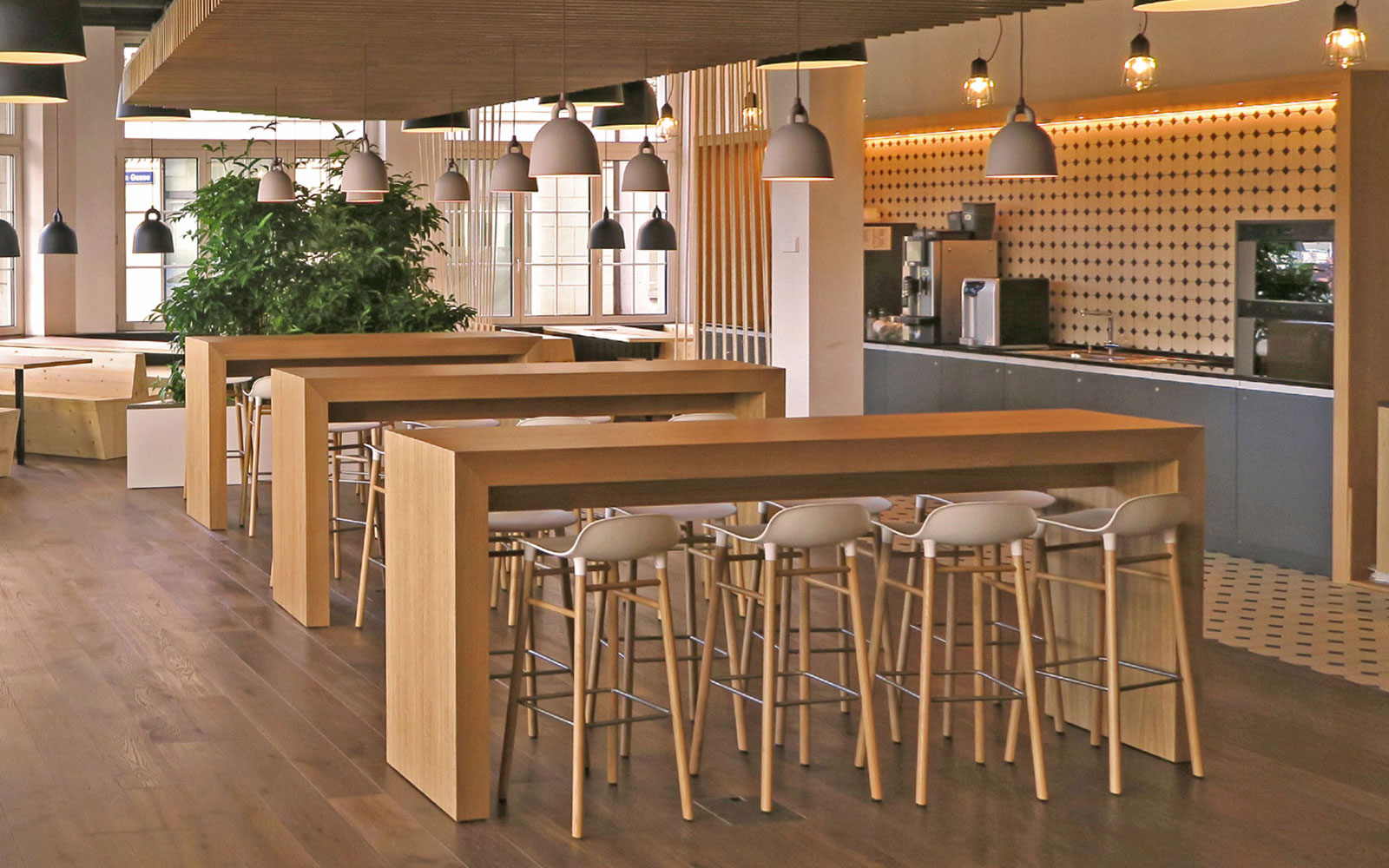 New Office Spaces At Swisscom
In a recent renovation, the Swiss telecommunications company Swisscom gave its department in Olten a design lift with contemporary office furnishings by Normann Copenhagen.

The new office areas now function as both break and relaxation areas, as well as alternative working and meeting spaces. Form barstools and round Slice tables offer ample space to sit together with colleagues during lunch hours, while also being conducive to a collaborative working environment.

Bell and Amp pendant lamps are used in clusters and repetitive rows to provide lighting where needed and to create a visual depth in the room. A refurbished lounge and waiting area in the entrance of the building features Era lounge chairs and Tablo tables.

The project was realized by interior architect Bertram Bihler.