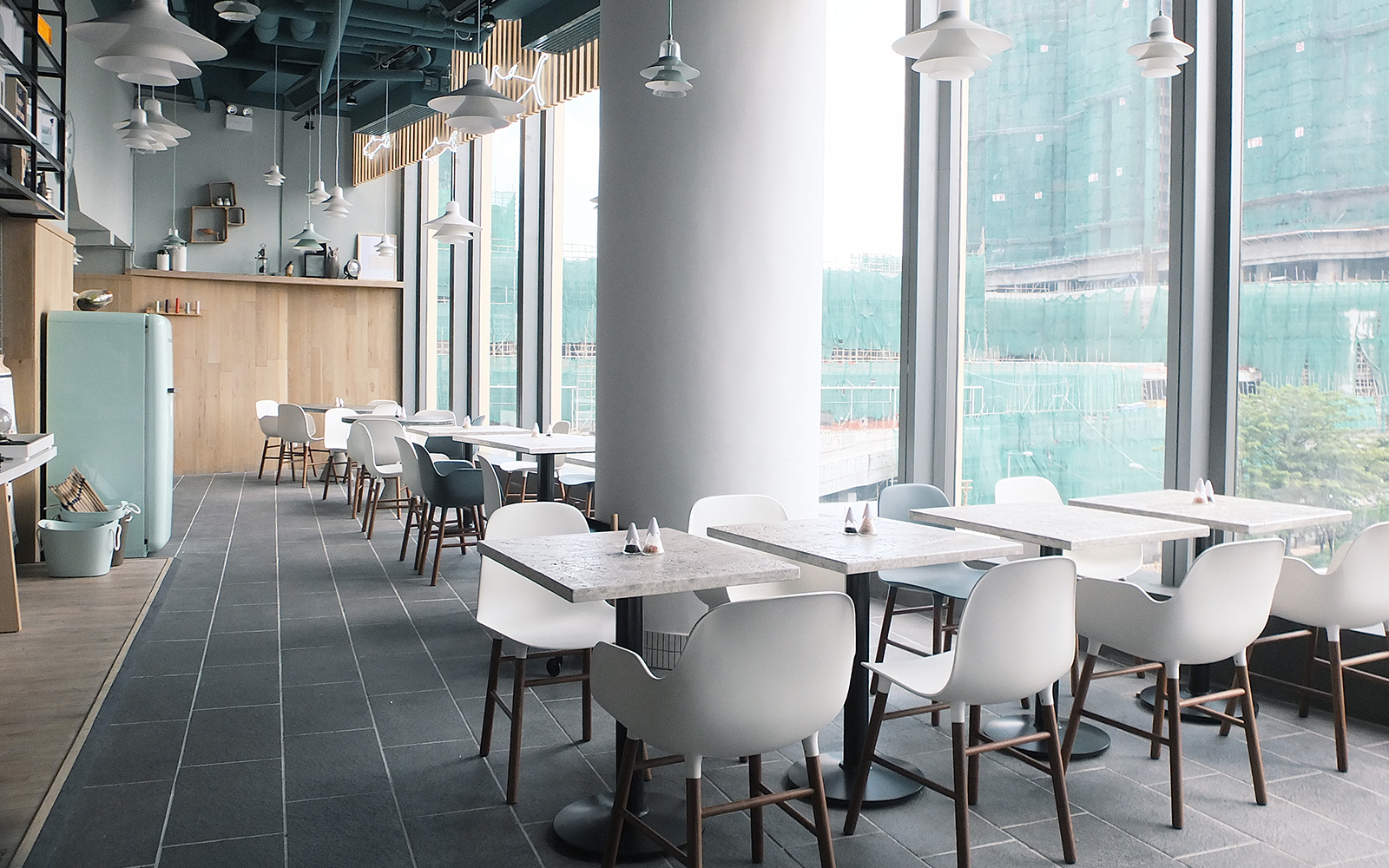 Salt Recipes, Hong Kong
The restaurant Salt Recipes got its name because of the Scandinavian tradition to use salt as the main spice in most of the dishes. Almost everything in the restaurant has a Scandinavian touch - especially the furniture and interior decoration.
A color combination of white and light blue give the restaurant a open and friendly atmosphere.
Several Normann Copenhagen products can be found in the restaurant, which contributes to giving Salt Recipes an atmosphere of contemporary Scandinavian design. Form Chairs, Form Armchairs and Ikono lamps give the restaurant a Nordic minimalist and stylish flavor.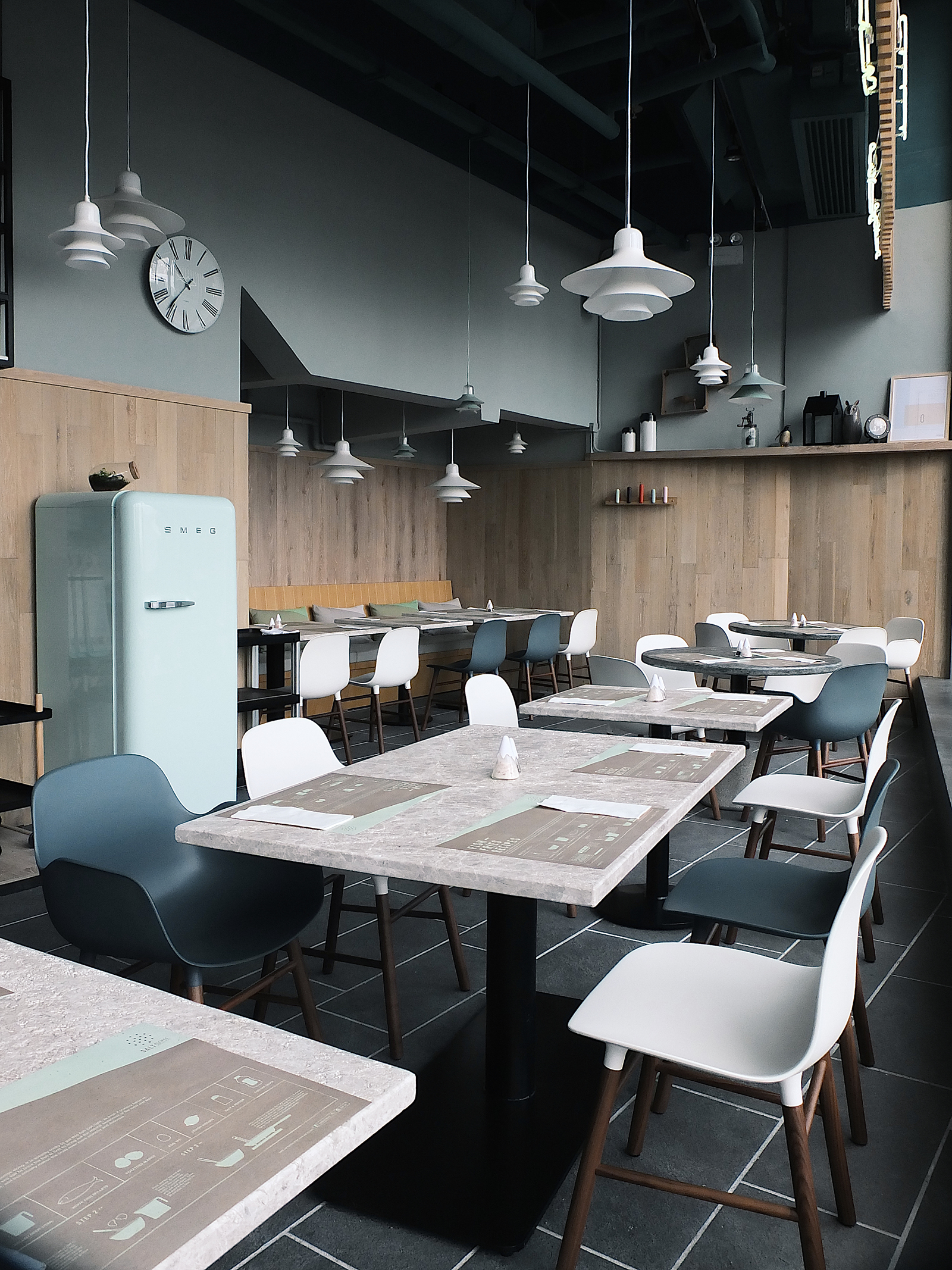 Mint, blue and wood accents refine the setting.
Details such as the Agnes vase, the Nyhavn vase, the Shorebird and the Play coat rack decorate the walls and bar area. The black Block tables are an aesthetic and practical way to store additional cutlery or when clearing the tables.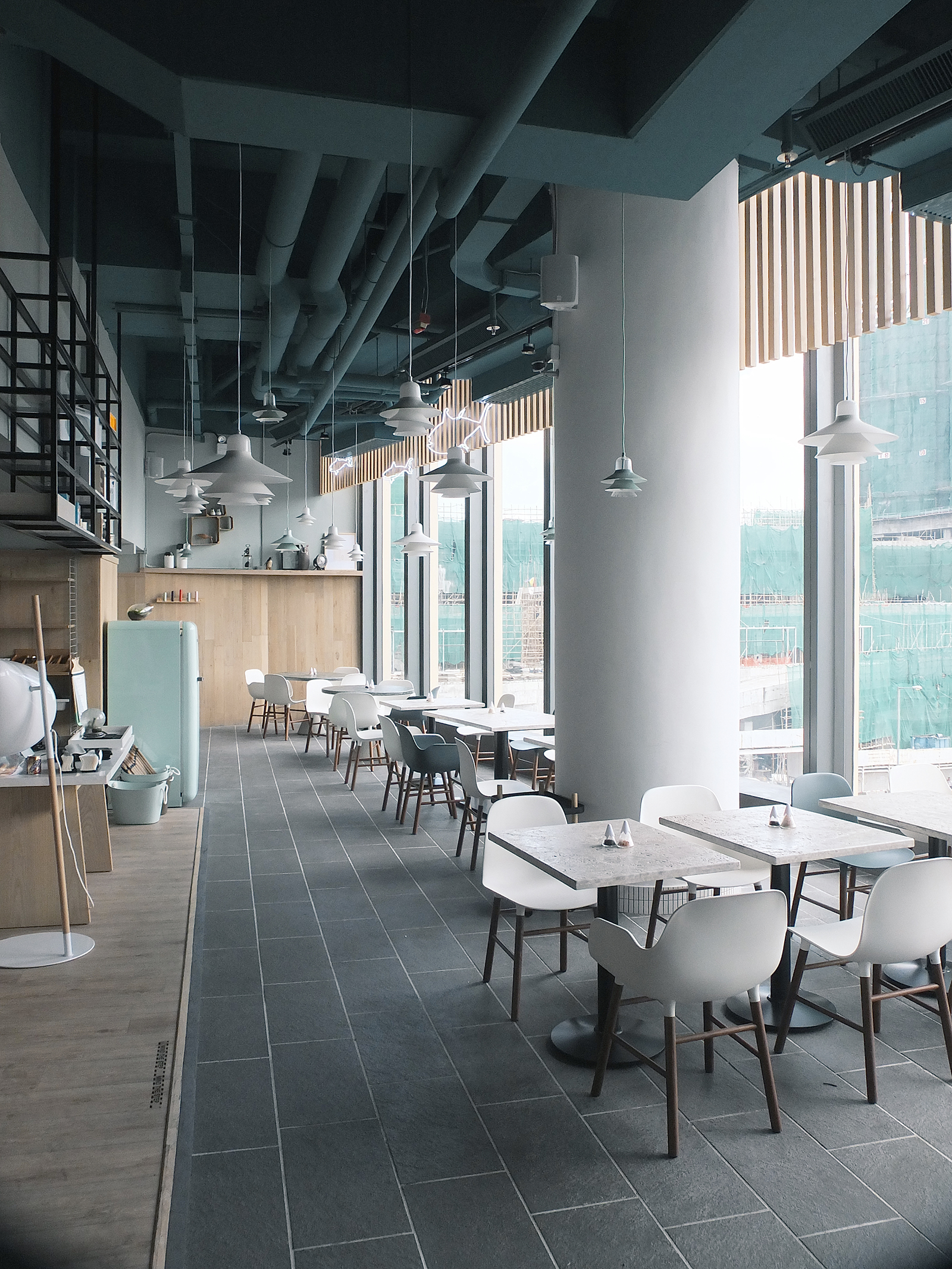 Floor-to-ceiling windows provide the restaurant with ample day light.
Form chairs and Ikono lamps define the bright and clean atmosphere.