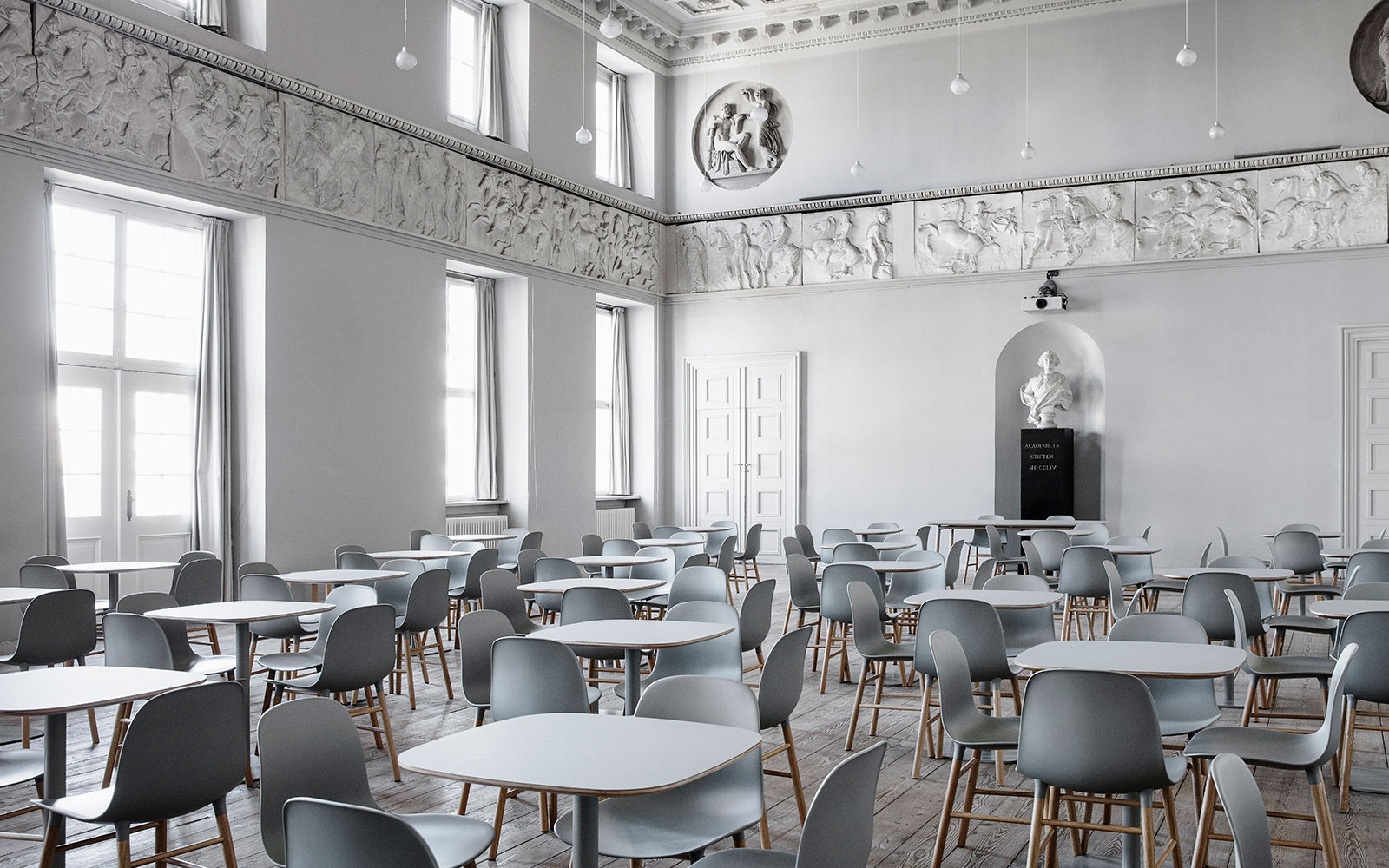 Meeting Space at Kunsthal Charlottenborg
Form chairs and Form tables turned Kunsthal Charlottenborg's Festsal into a meeting point for the documentary film industry during one of the world's largest documentary film festivals, CPH:DOX.
Kunsthal Charlottenborg is one of the largest exhibition spaces for contemporary art in Europe, located in the heart of Copenhagen. The impressive ballroom is clad with stucco and relief-work from the 1800s.

Here, 88 grey Form shell chairs and Form tables created a stylish meeting space for the international documentary film industry during CPH:DOX in March 2017.

The cool Nordic color scale of the ballroom was emphasized by Form shell chairs in classic grey and natural oak legs. With its seamless, unified look, the Form series exudes a strong Scandinavian design aesthetic and high quality craftsmanship, worthy of any ballroom.