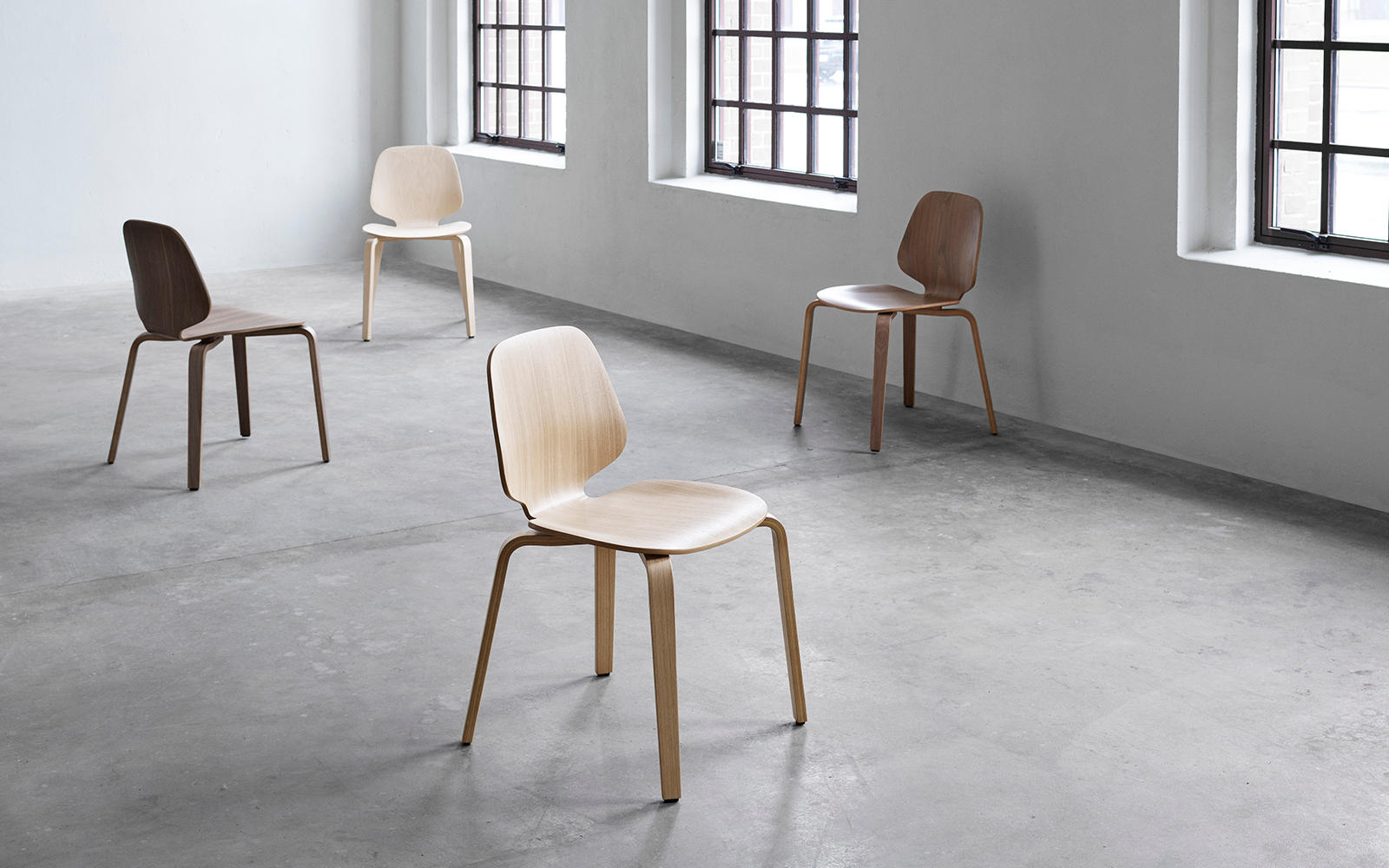 The Quality of Wood
Wood has been used in furniture design for centuries dating back to the ancient Egyptians. The material has remained a popular choice due to its renewable and durable features, and today the use of wood is widespread in contemporary furniture design.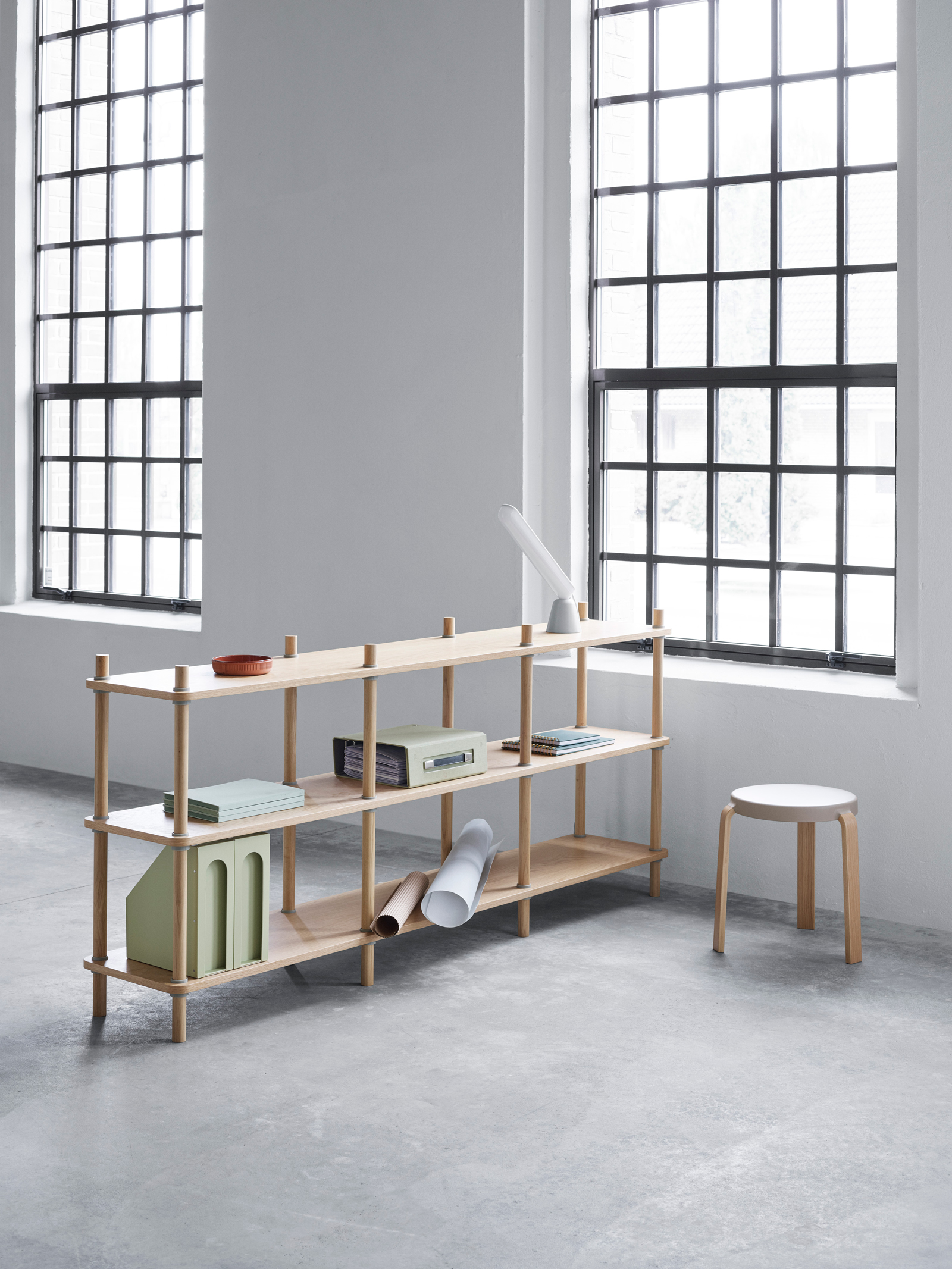 Besides its strong durability wood also contains acoustic advantages. The materials sound-absorbing properties make it ideal for minimizing echo in office spaces for additional comfort.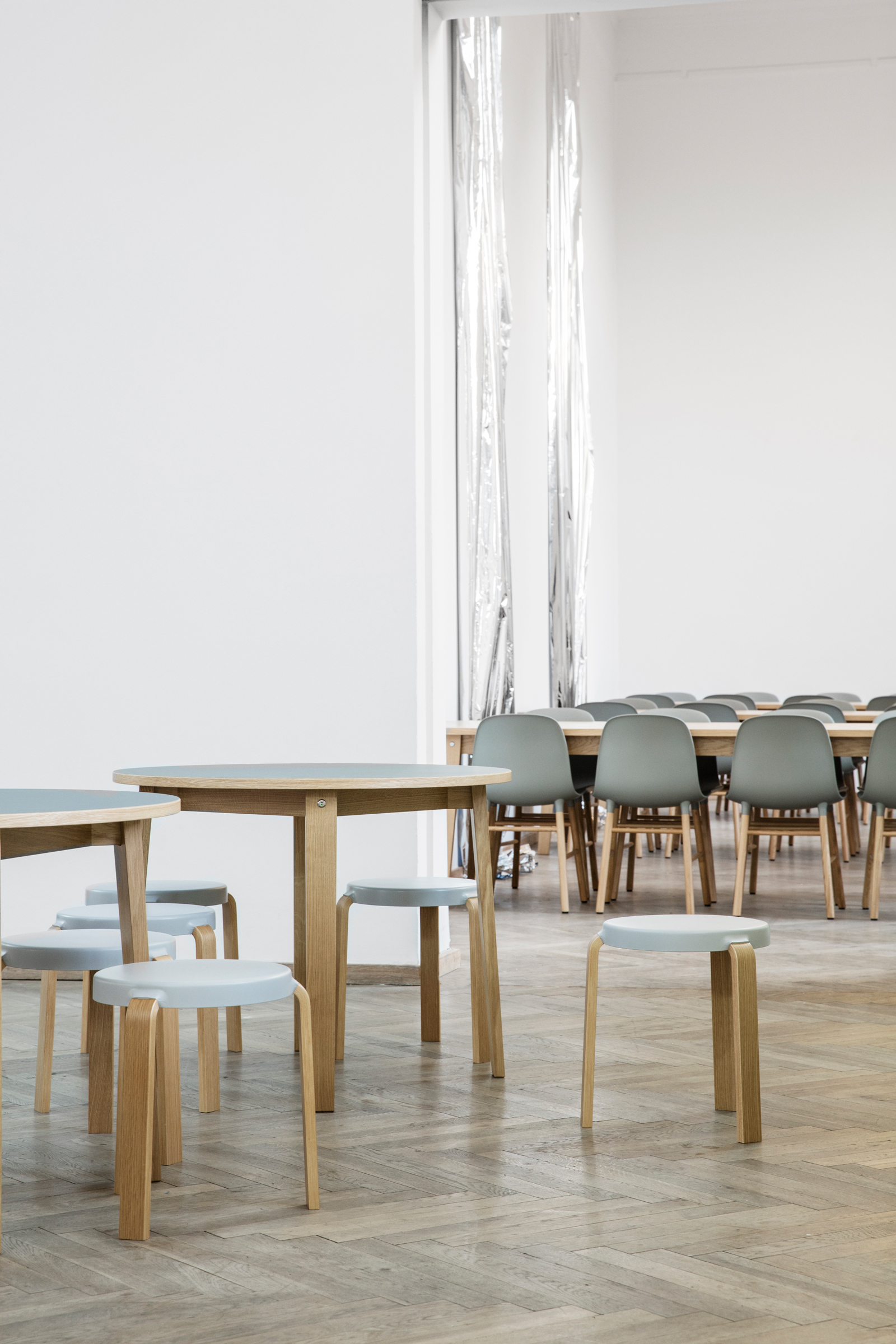 A living material
Solid wood is a living material that responds to its environment. Wood maintains an internal level of humidity that depends on the humidity present in the environment it lives in, making the right maintenance essential to the materials durability. We apply a water-based lacquer with a translucent finish on our wooden furniture, which is almost invisible to the eye. This protects the wood against stains while retaining its look and that special tactile feel that we love.
To know more about maintenance, find our care and maintenance guide here.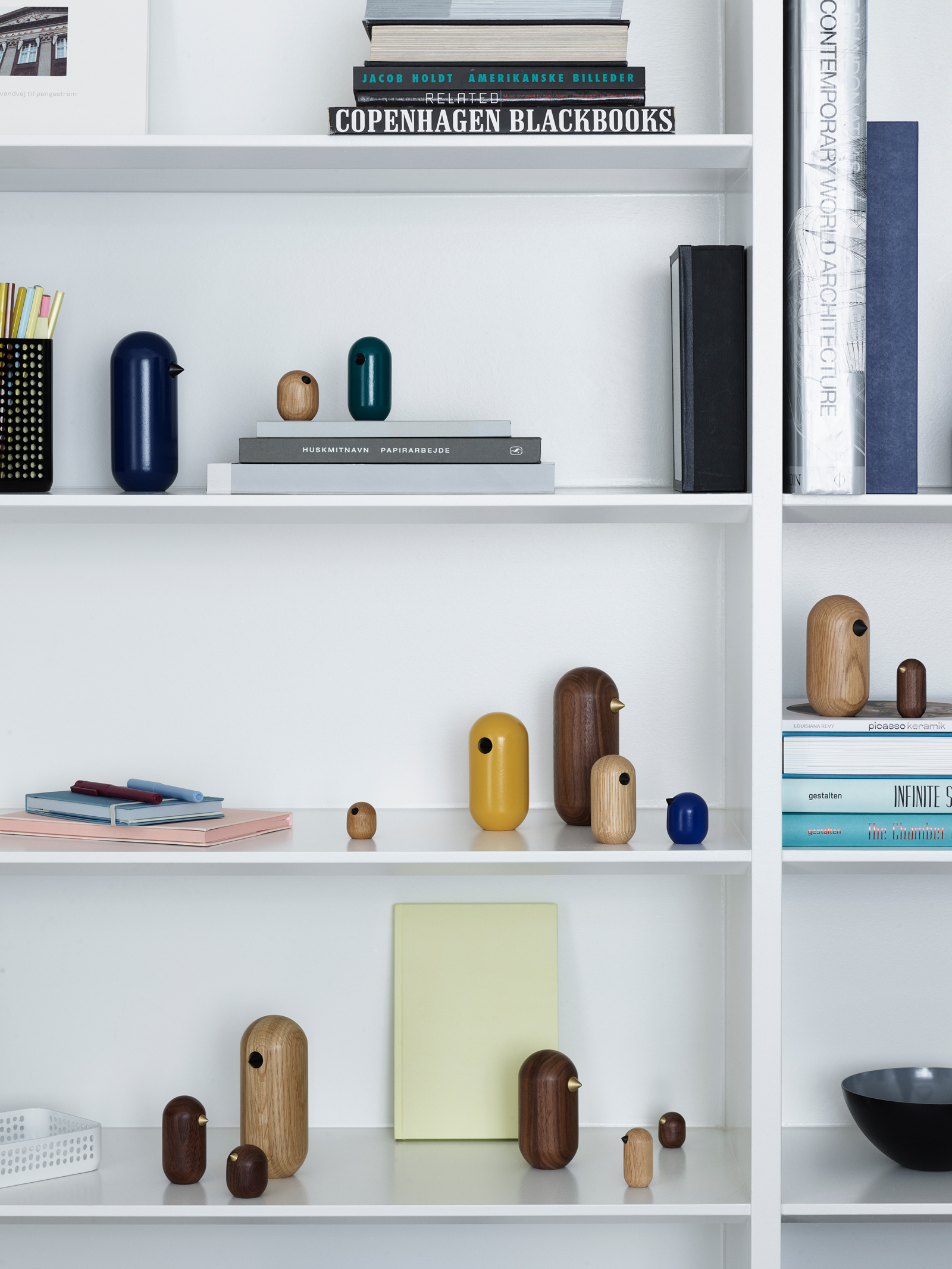 Adding warmth to the interior
Because of its natural inheritance, wood can transform the mood of a room, creating a warm and welcoming feel. The vast range of colors and tones, differences between the grains and textures of the different species means that plenty of variety is available for style and look. We use both solid wood and wood veneer in our furniture production, each having different advantages.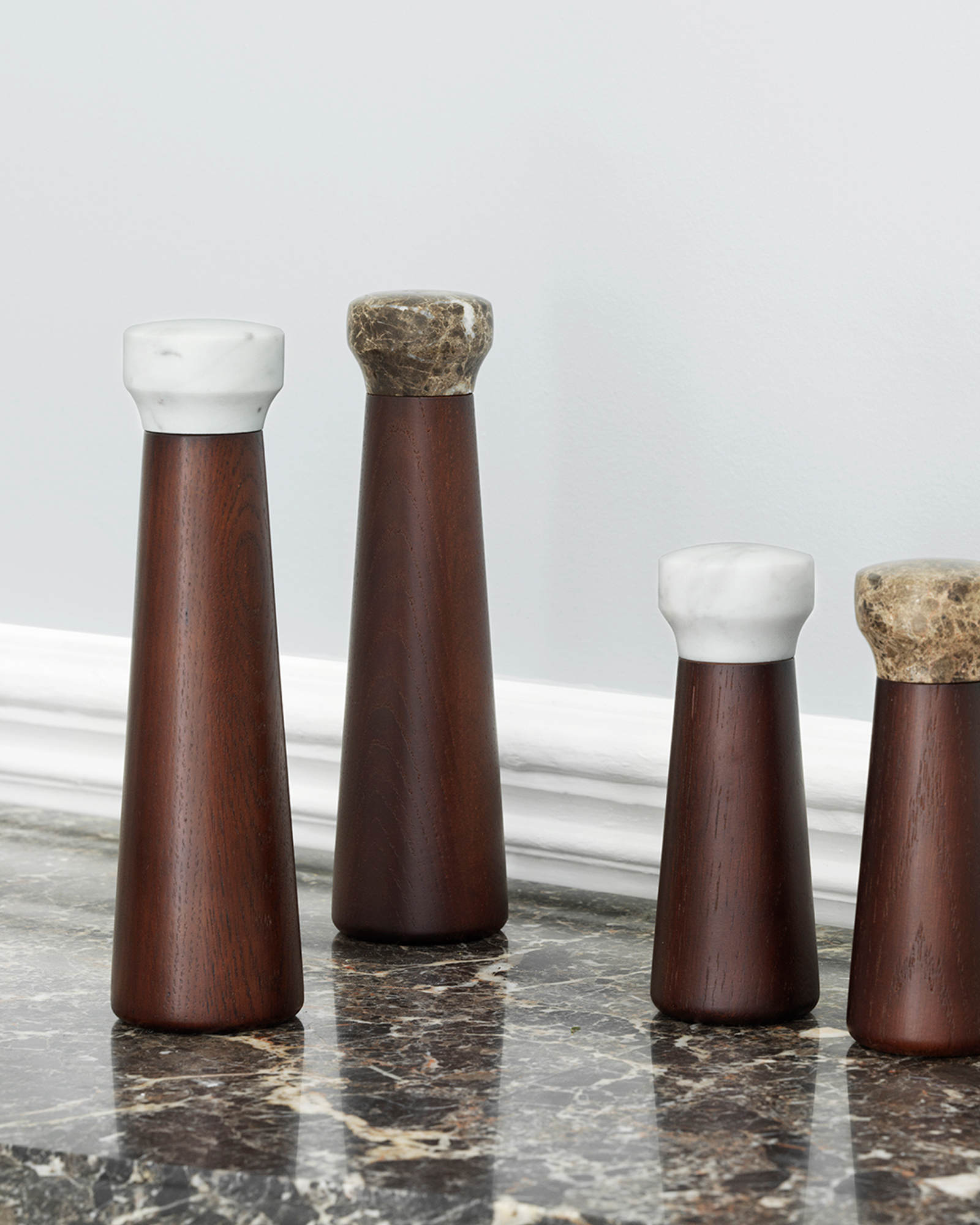 Hardwood and softwood
Most of our furniture is made of hardwood. As a result of their condensed and more complex structure, hardwood generally offers a superior level of strength and durability. However, different types of design call for different kind of timber. For instance, we're using Pine, characterized as softwood, for our Pine tables.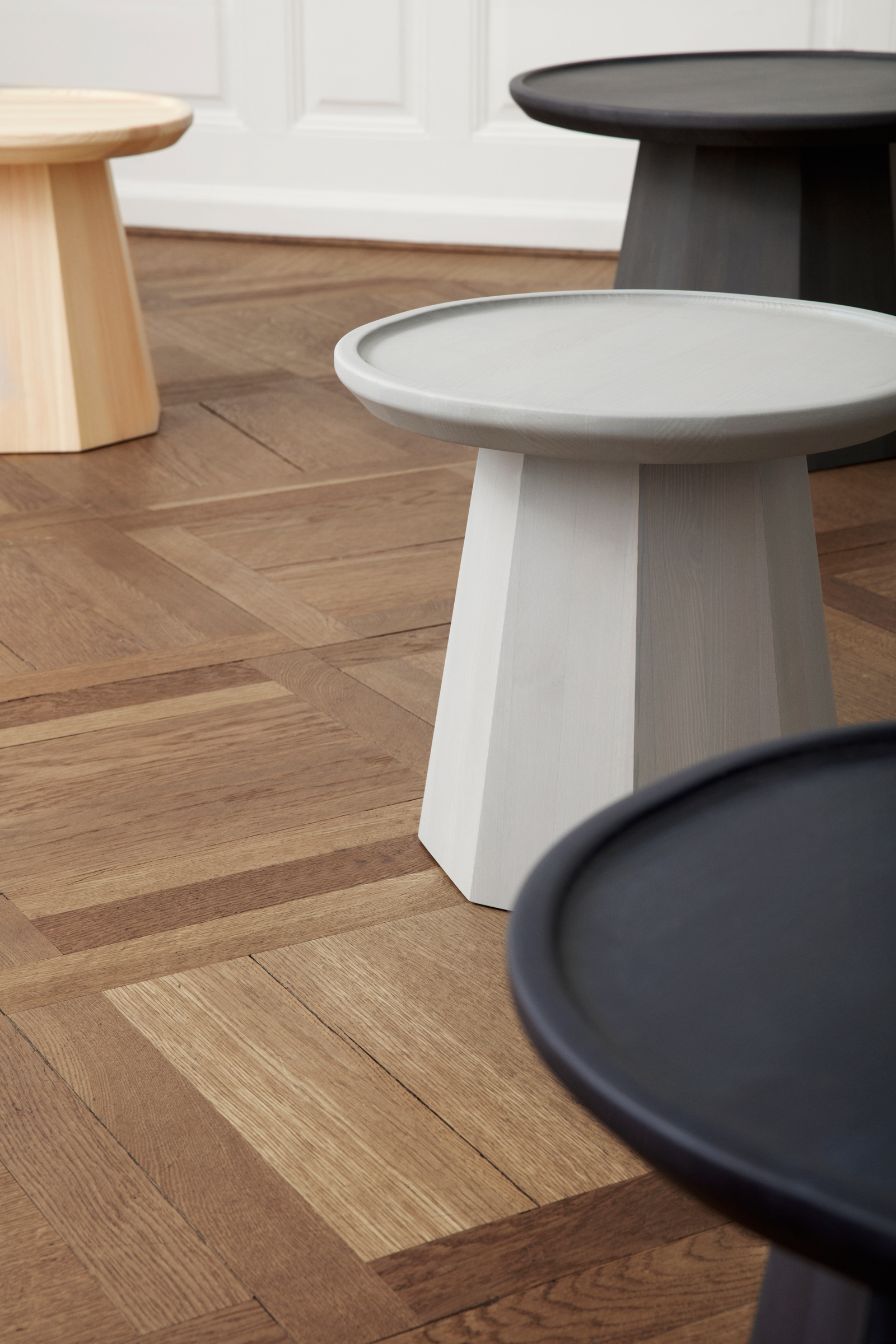 Pine
Pine is known for being a lightweight and workable material. In furniture design, Pine has been a forgotten wood variety for quite some time. However, we believe that the wood's fiery growth rings and characteristic aroma represent Nordic soul and warmth, which is why we have conveyed the material into our collection. Furthermore, it makes sense to use a material that can be found locally in large quantities, and pines are considered to be fast-growing trees.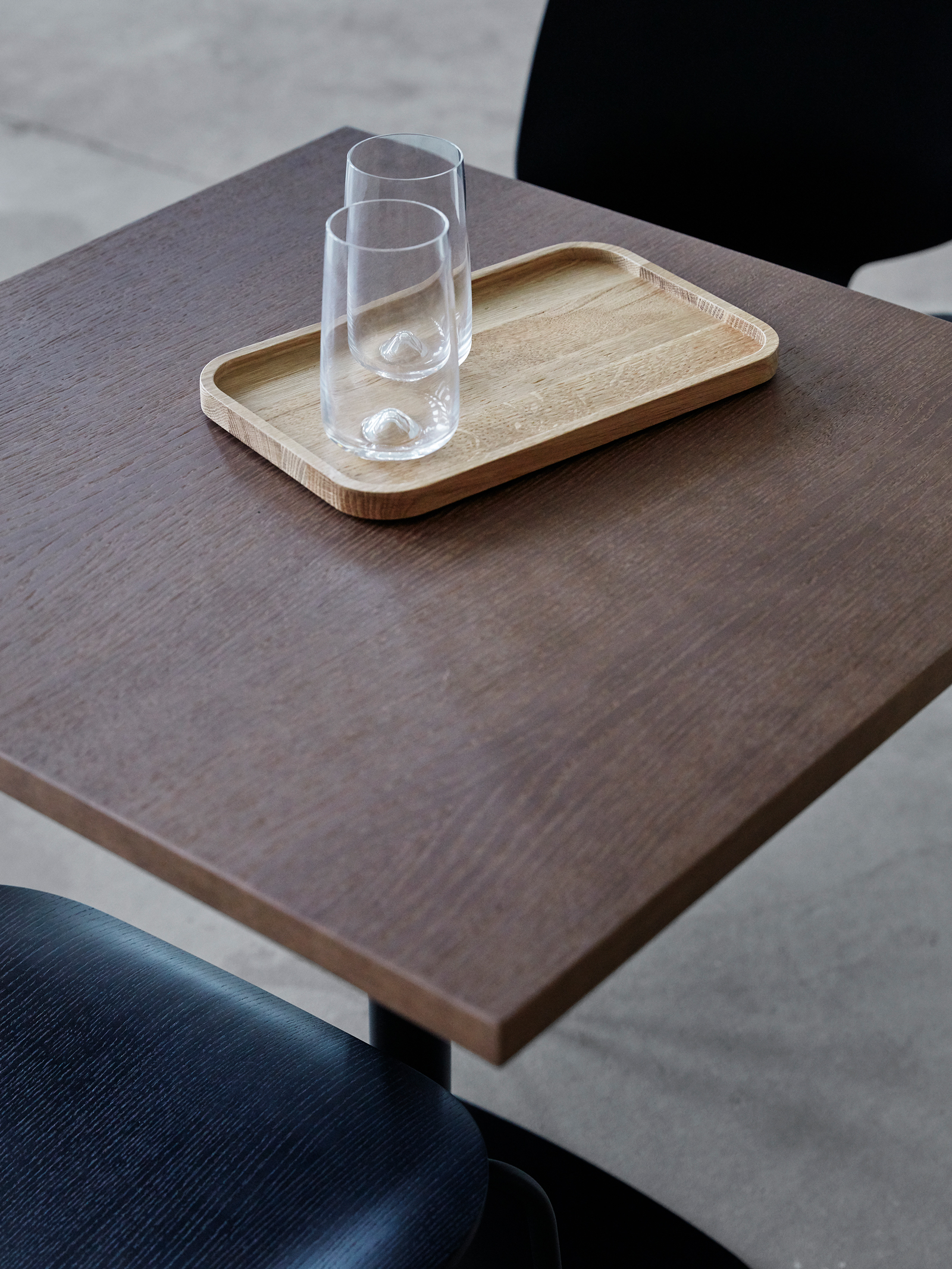 Oak
Oak is known for being resistant to warping making it a suitable material for furniture production. The visible grain in the natural oak combined with its warm color tones add a natural and distinguished look to furniture design. The material is the center stage in several of our products.Our Grow coffee table and Astro trays made of solid oak allude to the luxury of simplicity, just like the warm color adds a natural look to our everyday products.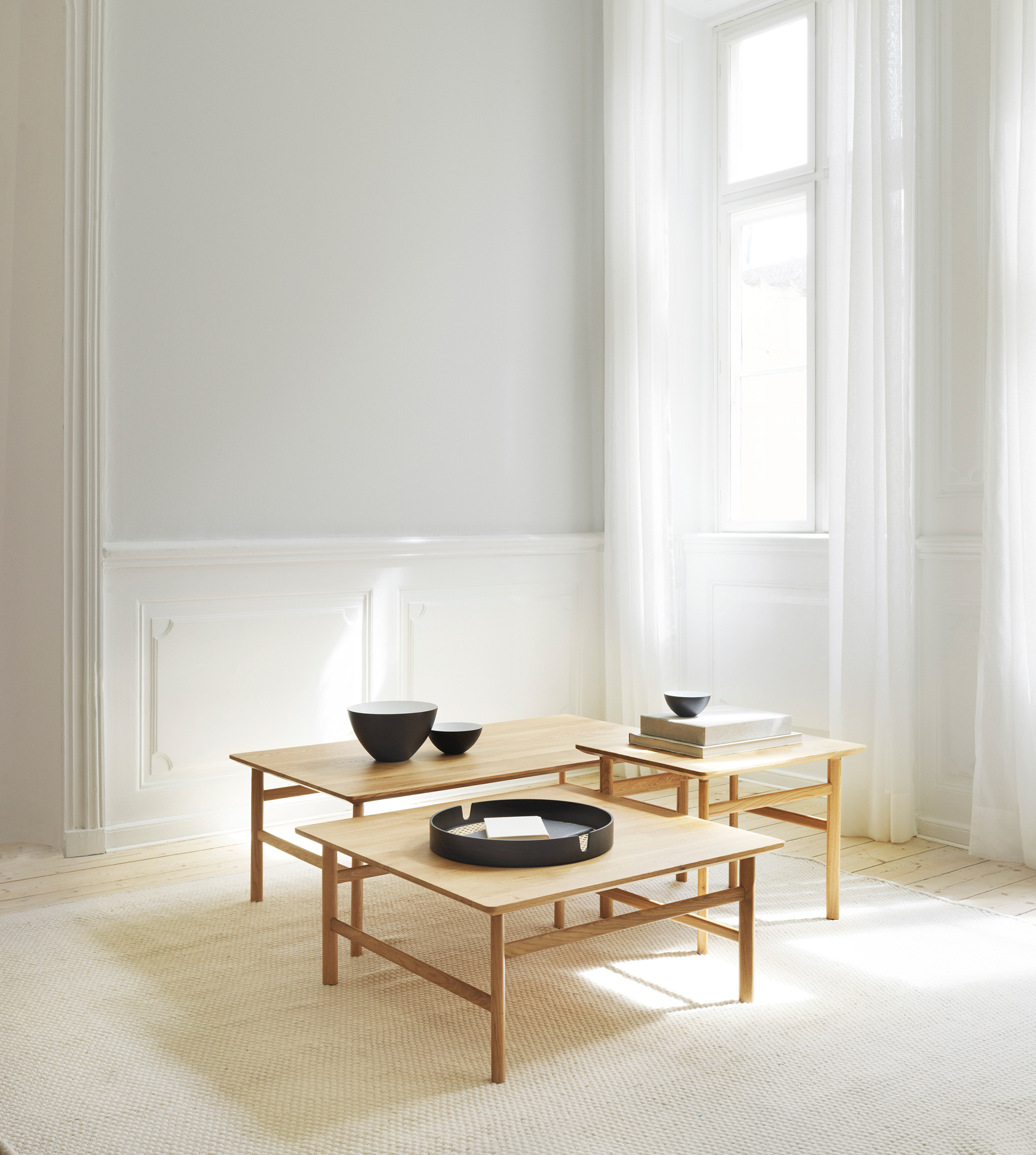 Ash
Despite being a lightweight material, Ash is known for its elasticity and tensile strength. In addition, the material is indigenous to Europe, which is why it has a long history of being used in the furniture industry. The ash used for our Timb chair, launched during 3daysofdesign 2020, is sourced in France and is PEFC-certified, ensuring sustainable forestry.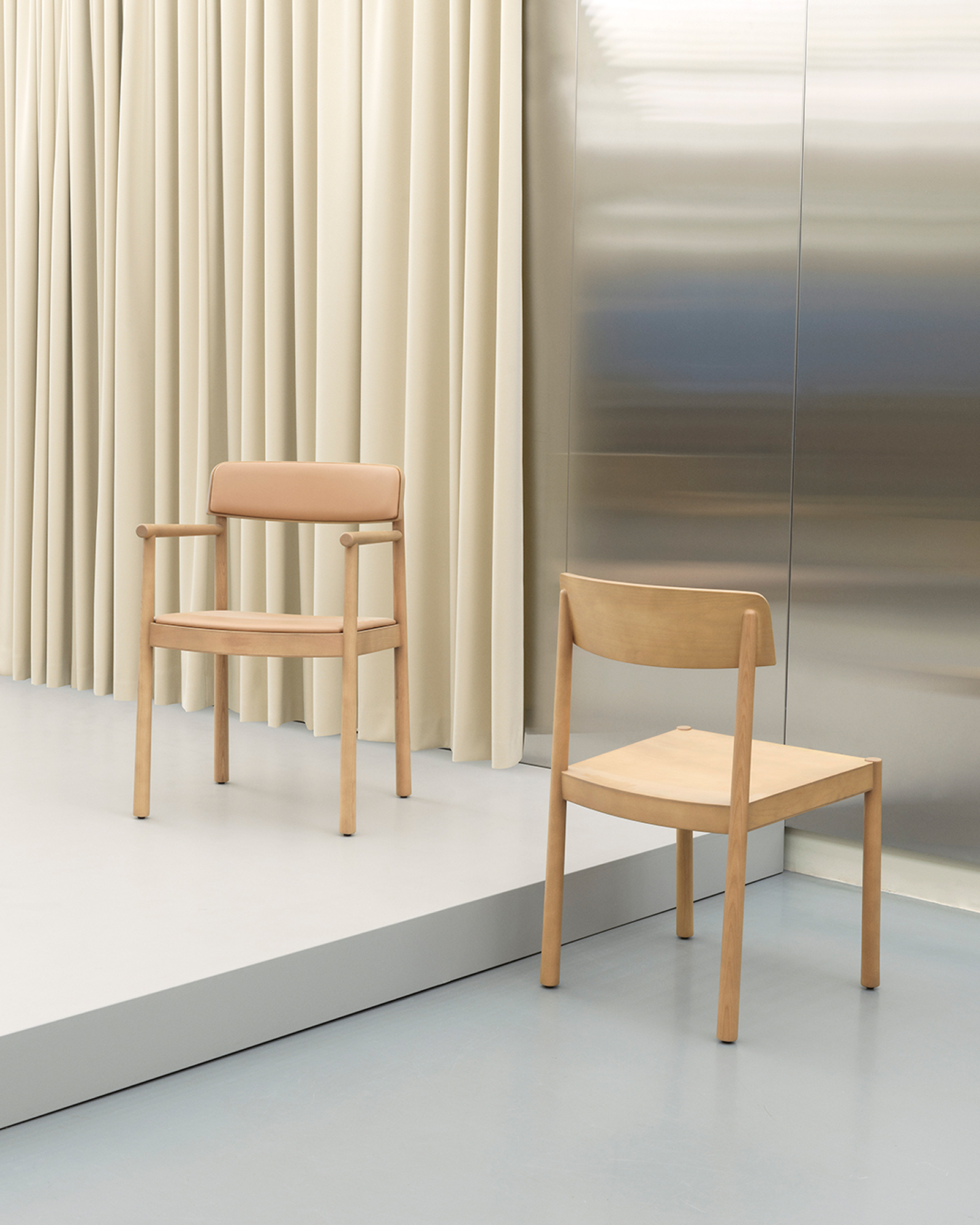 Walnut
The dark and glowing tones of walnut exude exclusivity and elegance, making it a great choice for creating warm and calm surroundings. Walnut is known for being a strong and stable material that can take intricate carving. We have chosen walnut for our Tales of Wood office bin, which is created with a deep respect for the material and cabinetmaking craft. This way, Tales of Wood tells the story of the yearlong process from newly planted tree to finished design.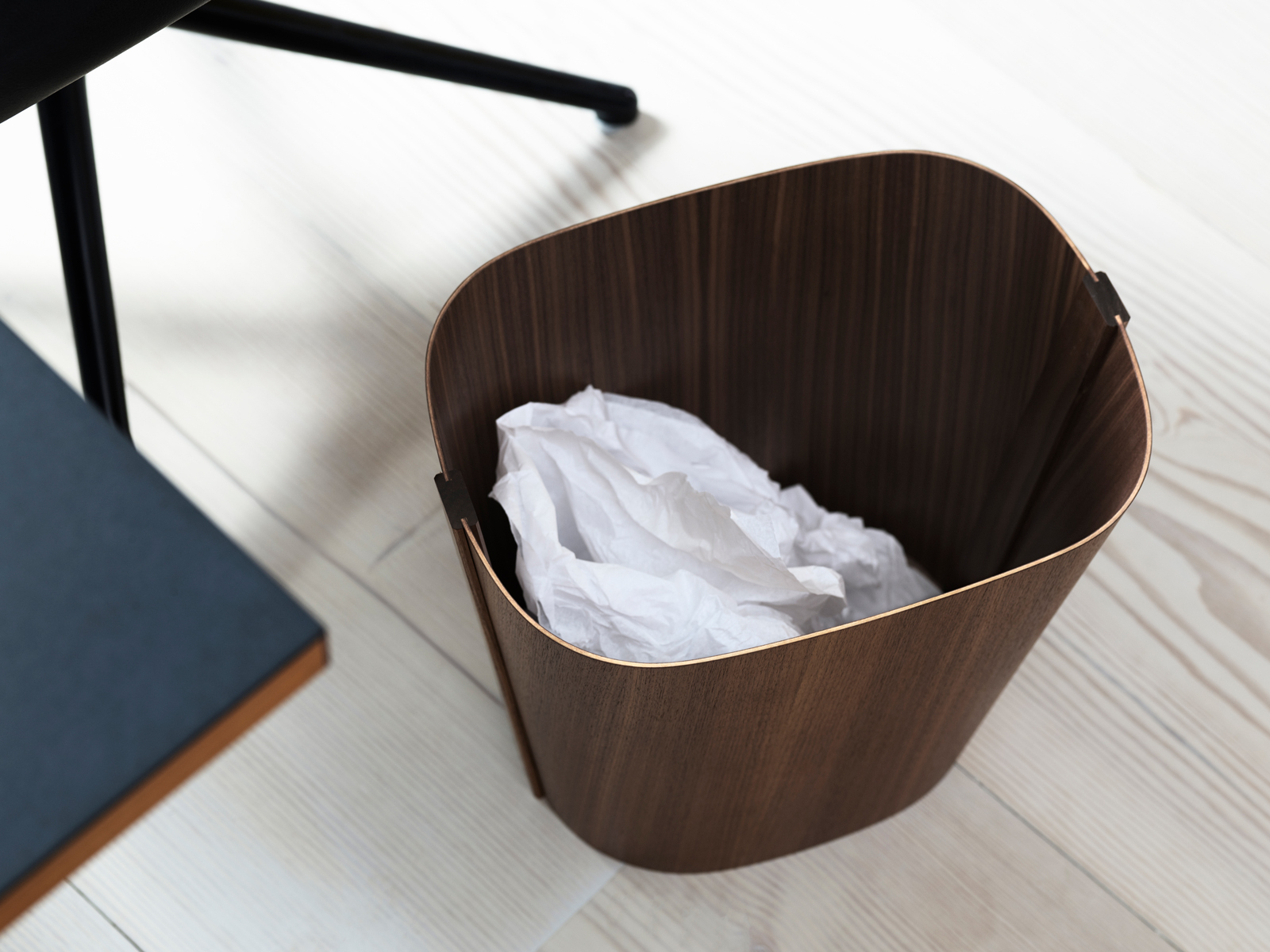 Birch
Birchwood is widespread in the Northern Hemispheres and is closely related to oak. Birch is probably the most widely used and sourced type of wood, due to its hardness, ensuring furniture design's high durability. Due to its high, local availability, the material is a good choice for the environmental balance. Birch is one of the wooden materials we use for our wood veneer furniture.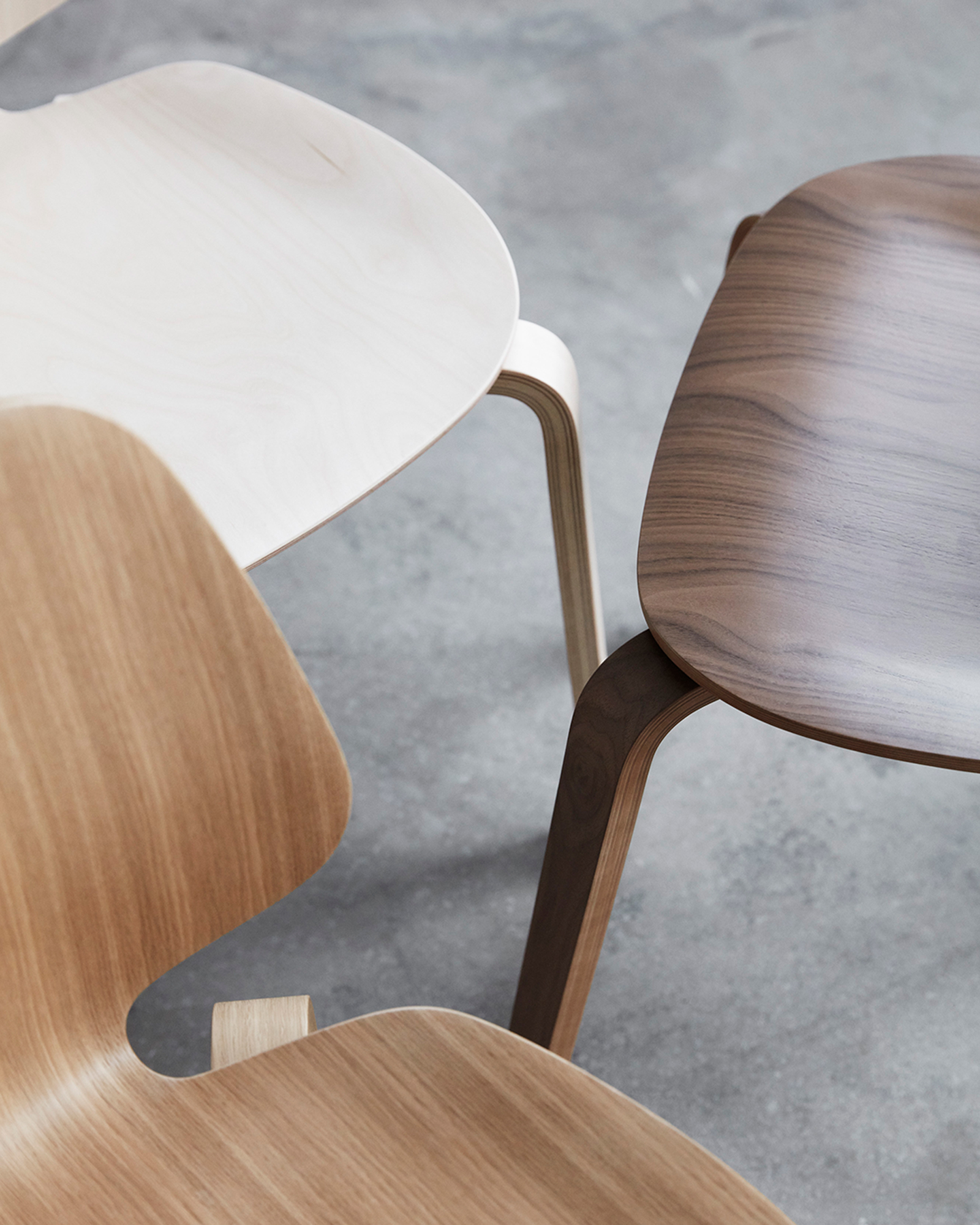 Wood Veneer – utilizing the tree to the fullest
Our wood veneer is made from a carefully sourced hardwood layer, which is applied to particle board. The tabletops of our wooden dining tables are made in veneer, which makes them lightweight, affordable and sustainable. An often-overlooked fact is that wood veneer trumps solid wood as the eco-friendliest choice. With veneer, a little goes a long way and every part of the log is utilized, which essentially means cutting down fewer trees.
Our My Chair designed by Nicholai Wiig Hansen is made in wooden veneer and is as close as you get to a new design classic. The designer's girlfriend was suffering from severe back pains so he wanted to design a chair that would provide her with relief through a comfortable sitting position. Observing My Chair, you'll see how the waist is cut narrow, making it more flexible, and if you lean back, the backrest moves gently with your body, which the molded veneer has made possible.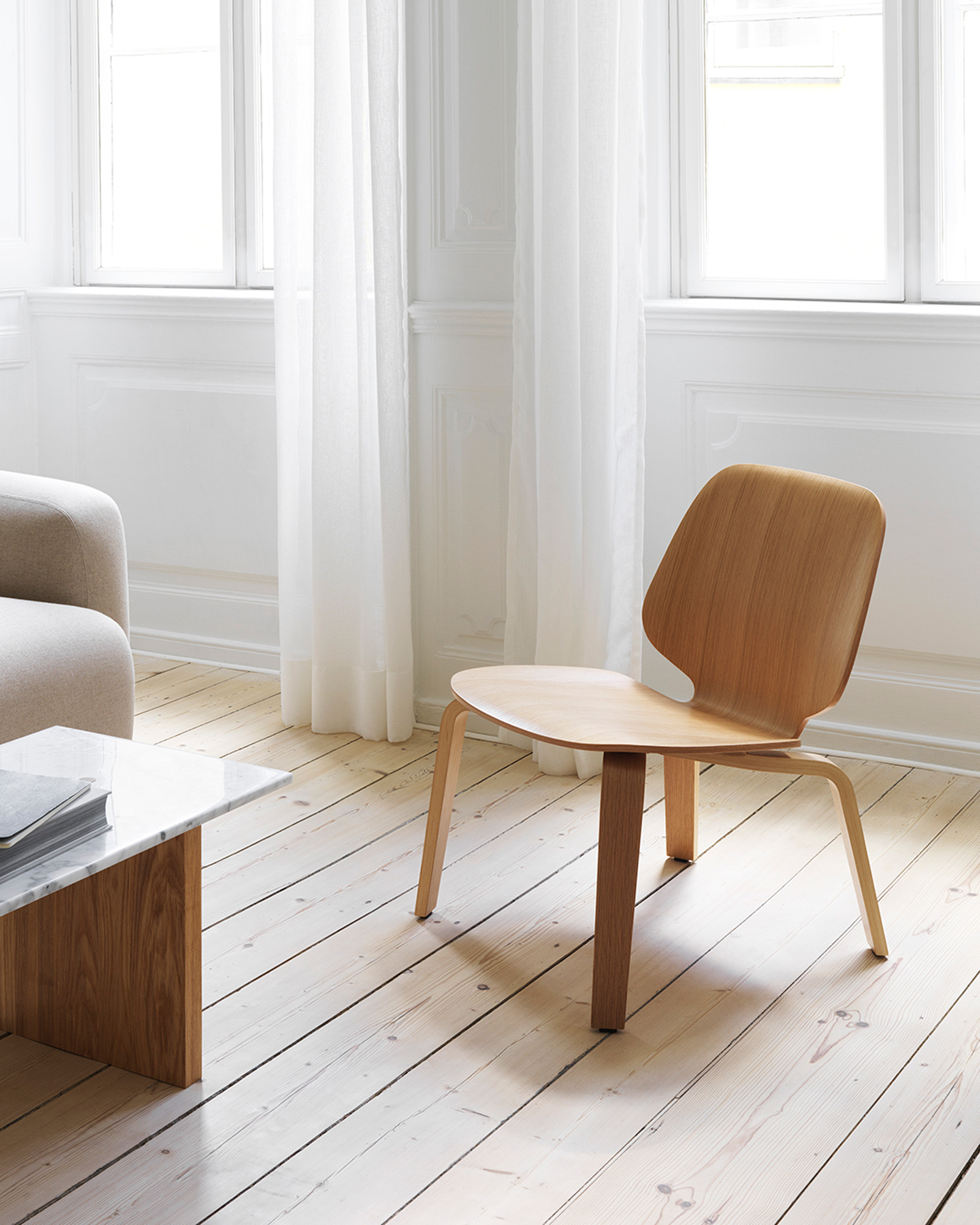 Design made with care
All our wooden products imported to Europe follow the EUTR (EU Timber Regulation), which ensures the legal sourcing of the wood. Our wooden designs are produced responsibly using materials and craftmanship of the highest qualityto ensure long-lasting design.
Find our material guide here.