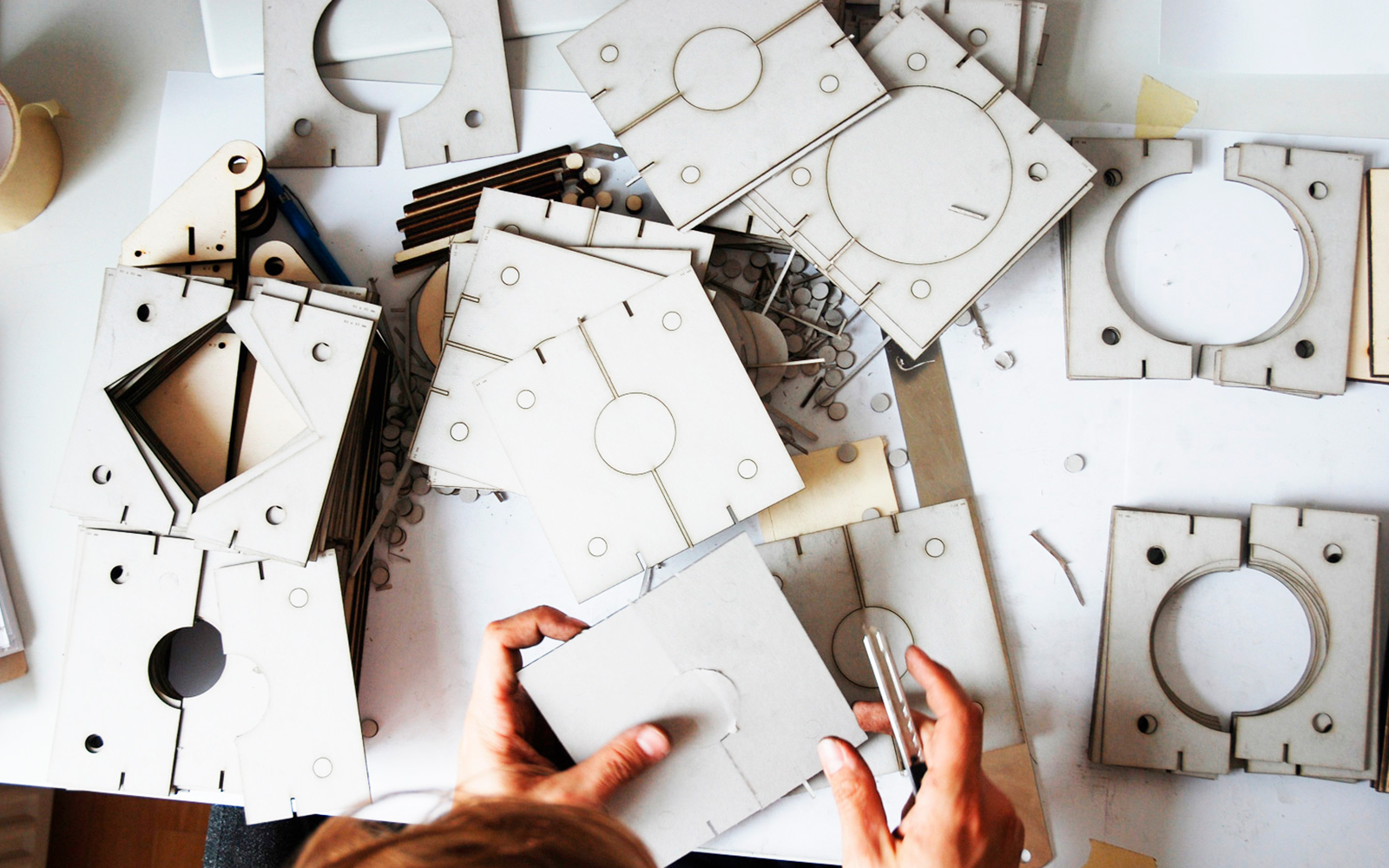 Production Story - Step Vase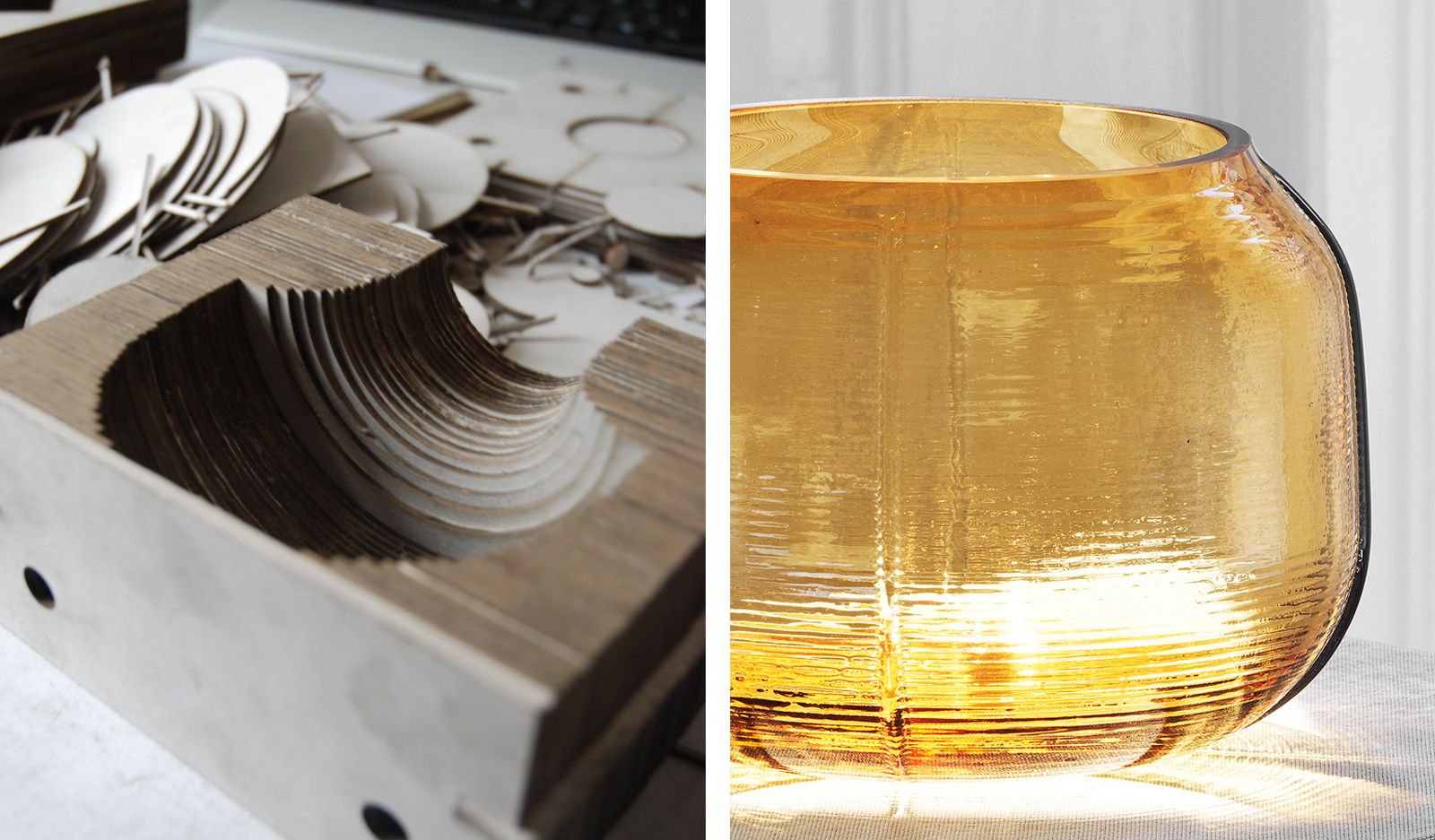 The initial prototypes
Before being launched in 2019, the unique production method of the Step Vase required numerous prototypes and many efforts.
The Berlin-based design studio behind the vases, BURO FAMOS, explains:
"The vases evolved from an experimenting weekend in the workshop of glassmaker Cornelius Réer in Nuremberg, Germany. Here, we explored our idea with the unique, layered mold, resulting in the first prototypes of the Step Vase".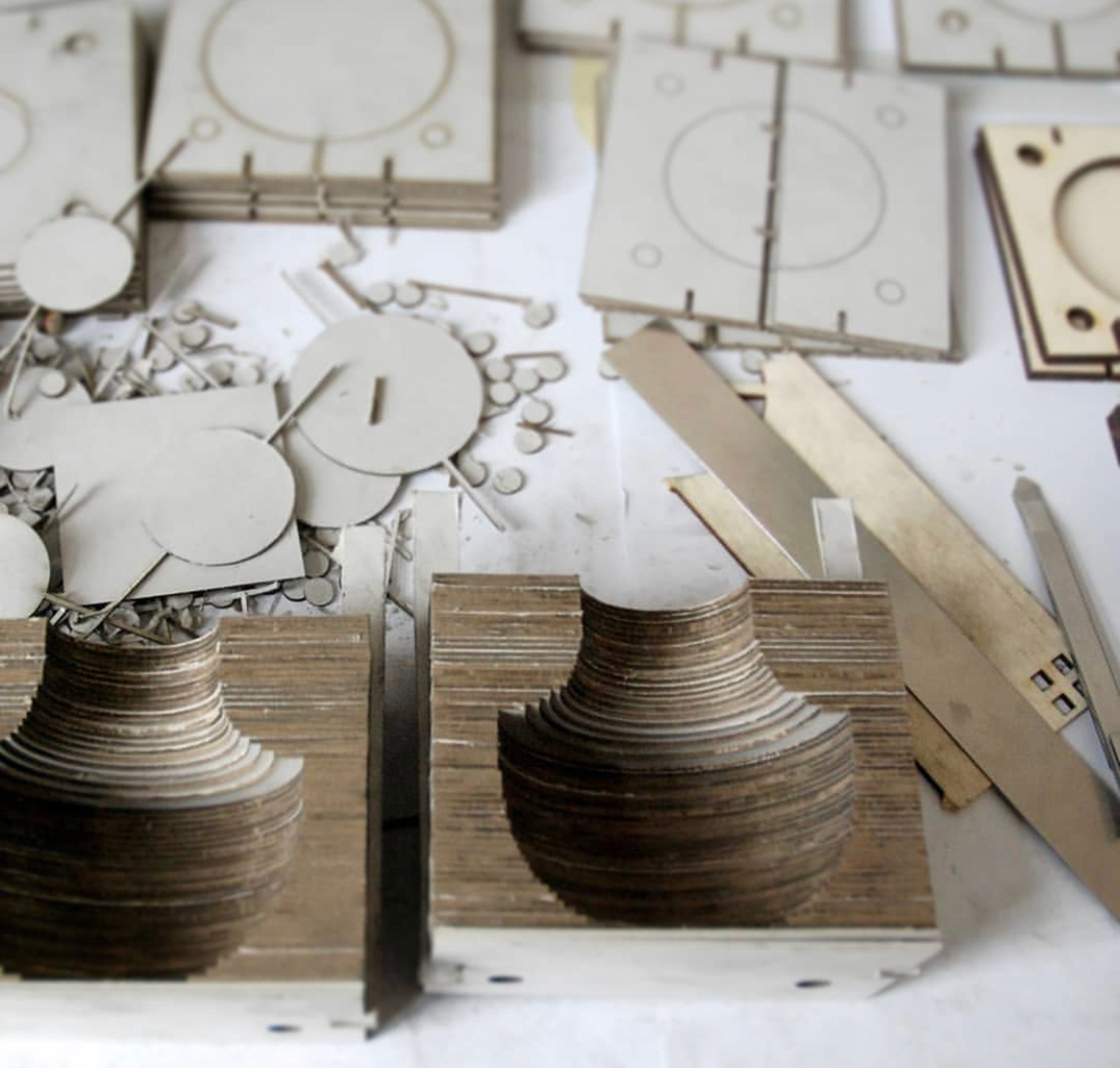 The Step Vase comes to life
The difficult construction method made it challenging for the manufacturing technique to be finalized. However, after numerous attempts, the Step Vase came to life.
"In collaboration with Normann Copenhagen, we eventually perfected the production method in order for the vases to be manufactured under the Normann Copenhagen brand", BURO FAMOS.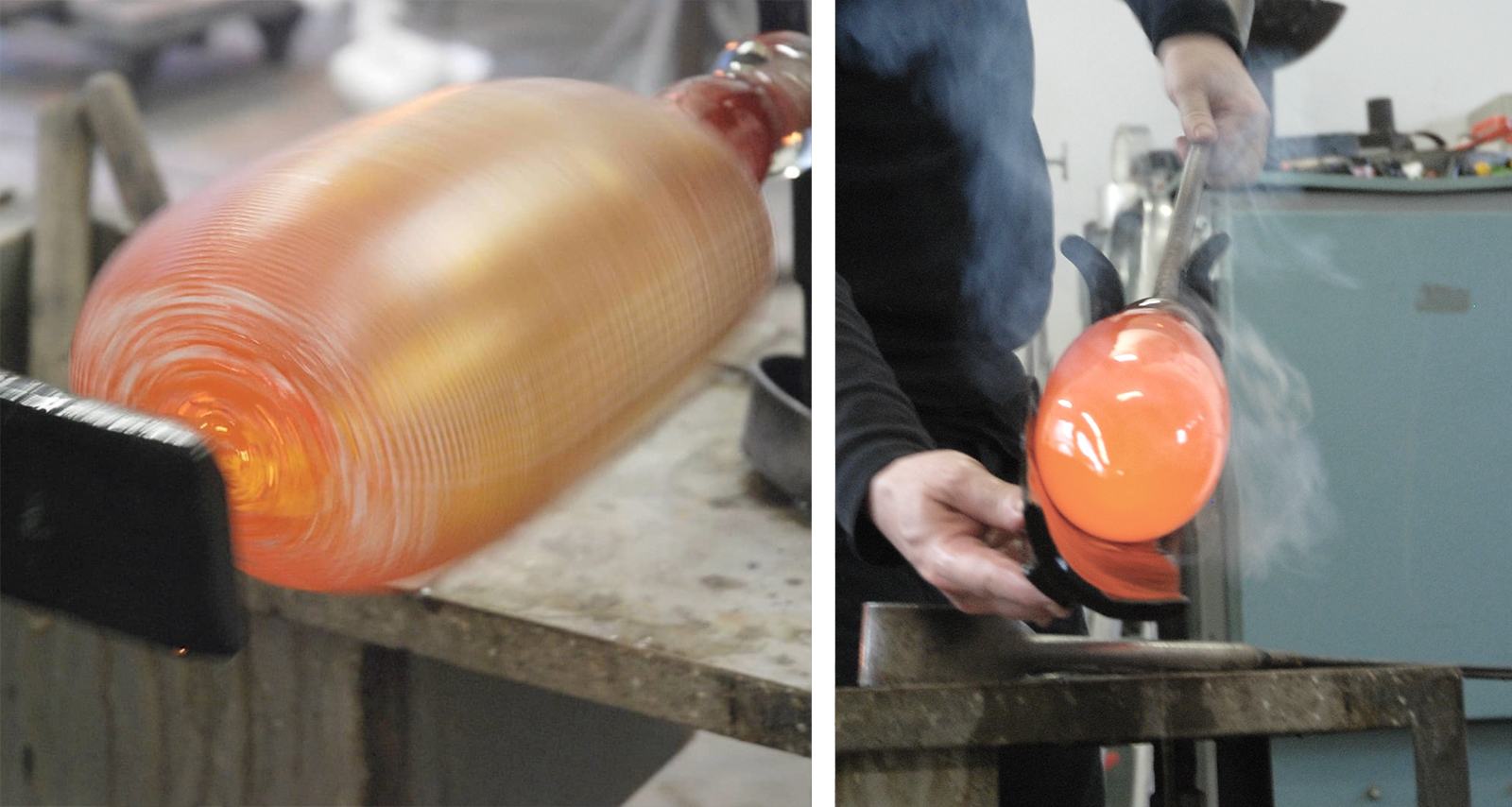 The result is the Step Vase as we know it. Characterized by the compelling lines in the surface of the glass, a result of the innovative layer-by-layer production. The vases soft silhouettes provide contrast to the pattern's straight lines, creating balance in the design.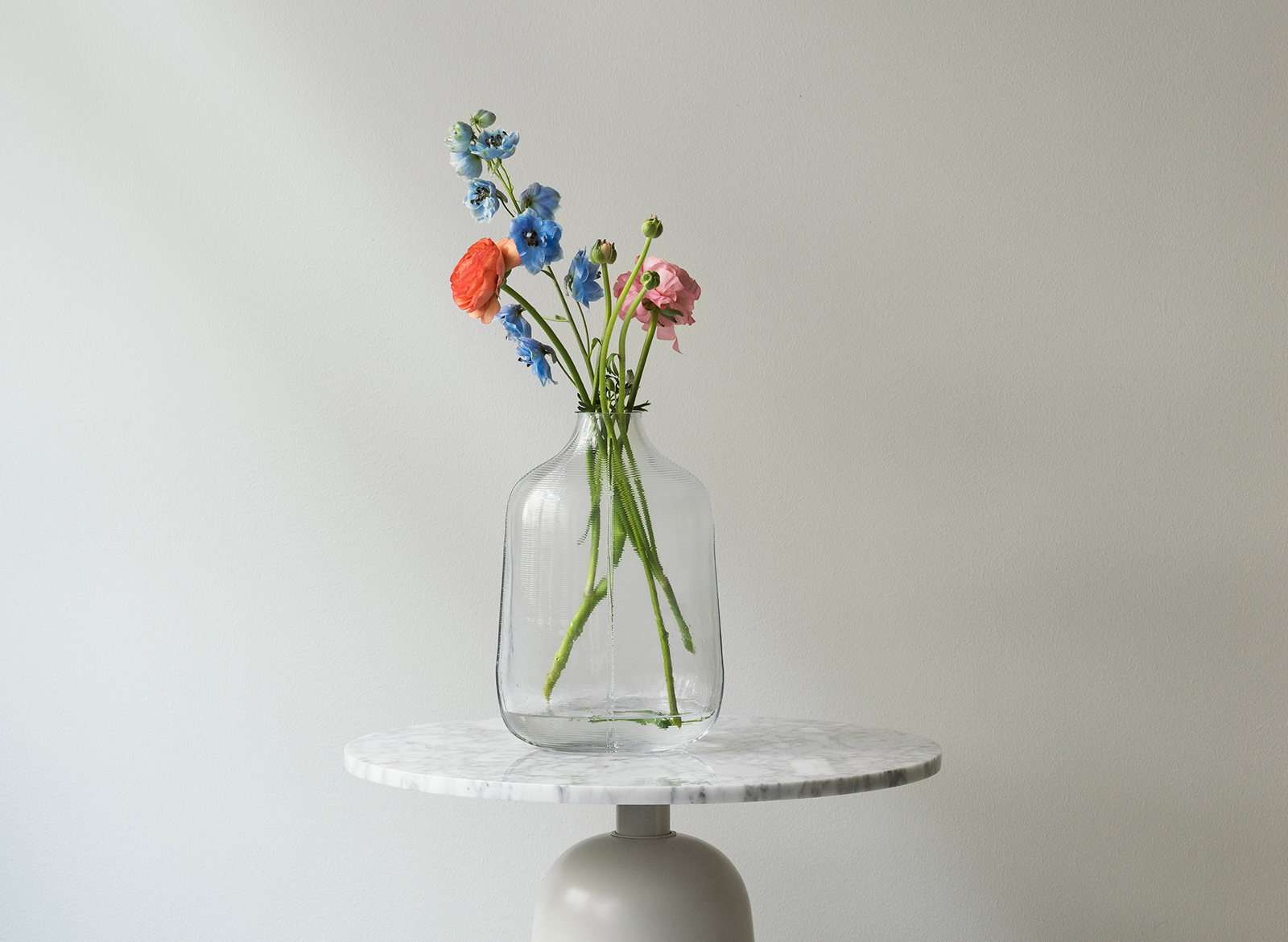 Step is available as a tall vase in Brown or Clear glass, a mid-sized version in Blue and a smaller edition in Brown.
Discover all Step Vases below.