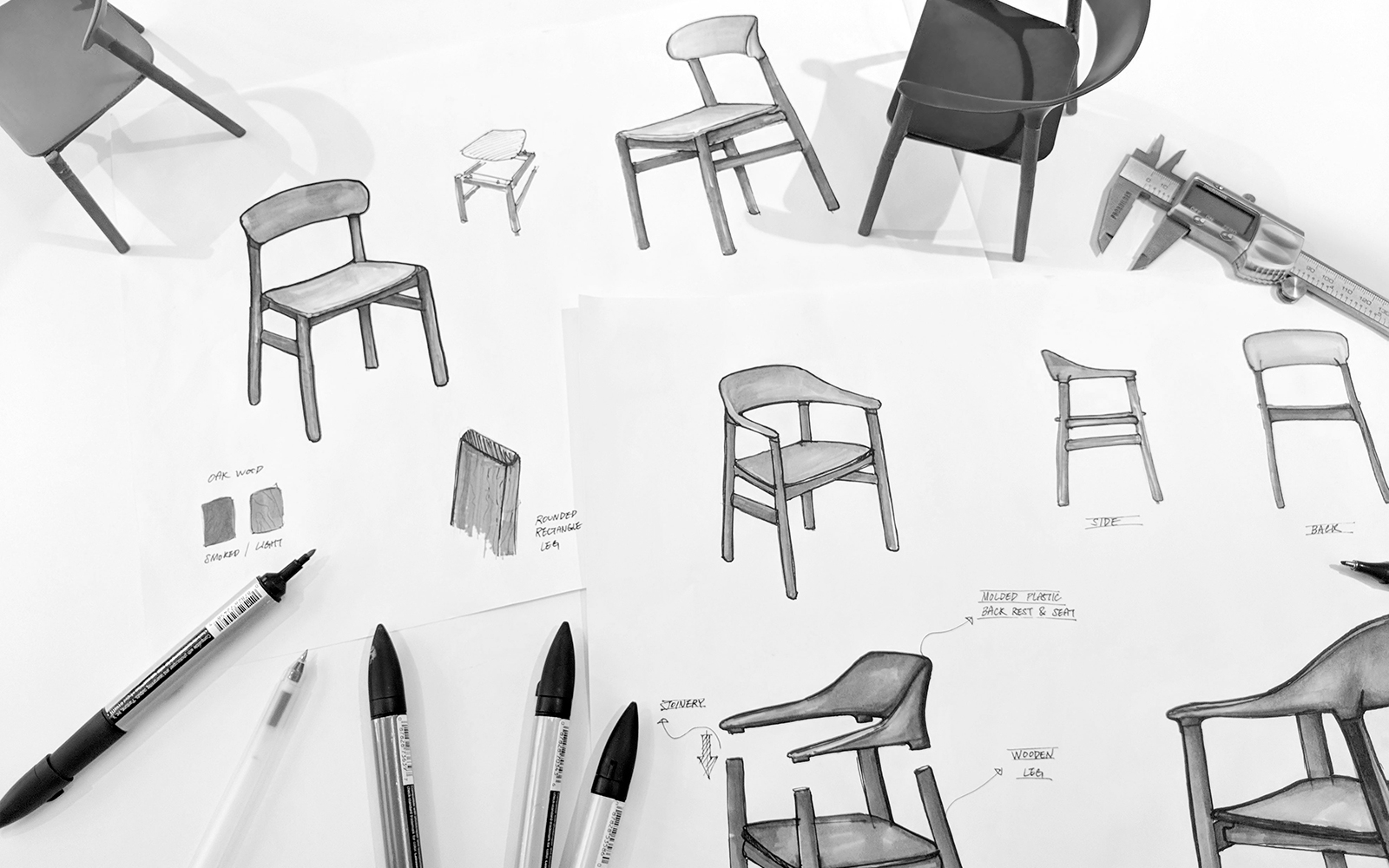 Production Story - Herit Chair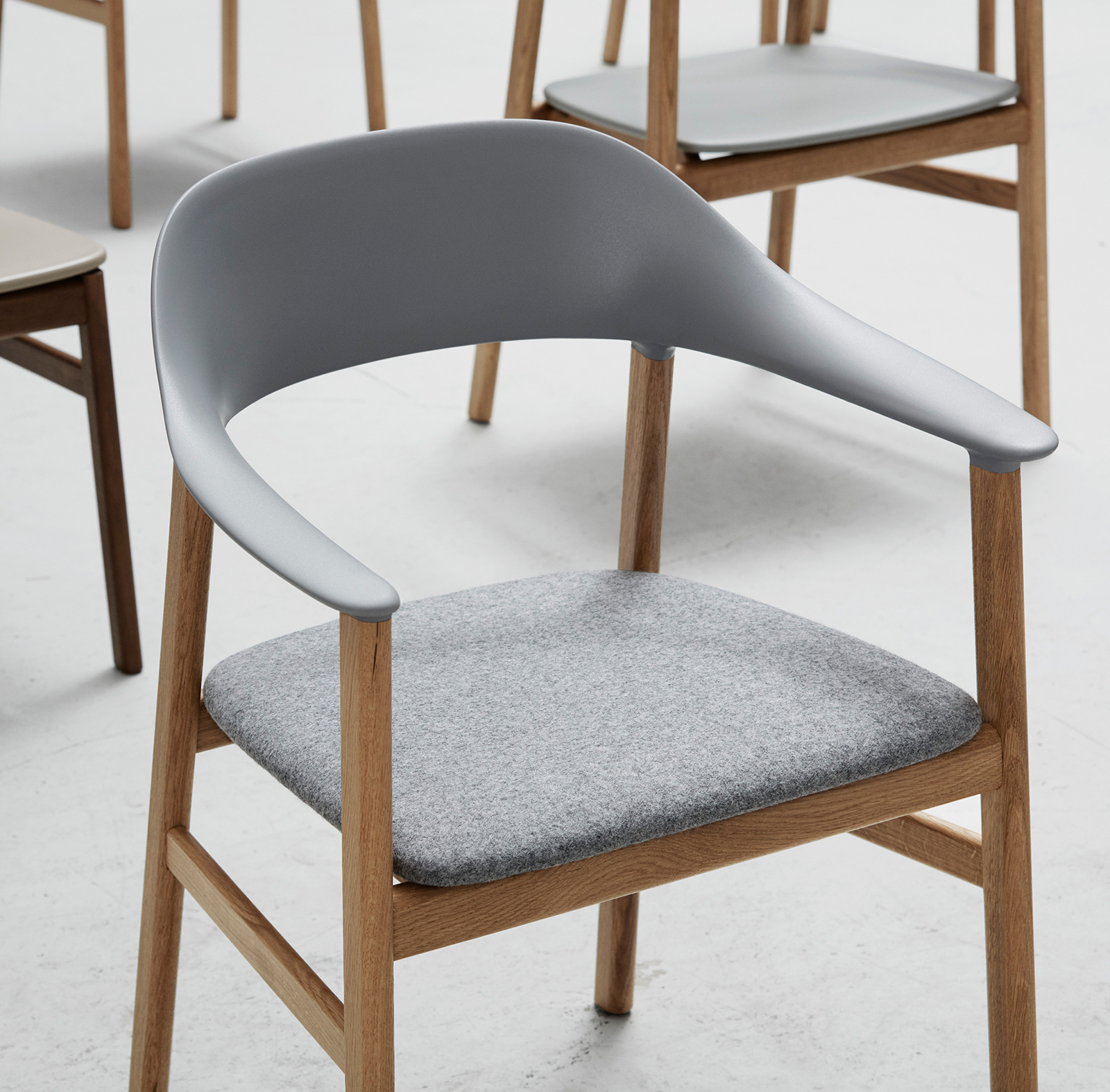 The design of Herit
Before being introduced to the market in 2018, the design for Herit proved difficult to bring to life.
"I wanted to design a versatile and strong chair that unites the different eras of Danish design," designer, Simon Legald, explains.
This was the starting point for the design of Herit, short for heritage. The result is a chair that elegantly unites solid oak and innovative polypropylene for a design that is long-lasting both in terms of usage and aesthetics.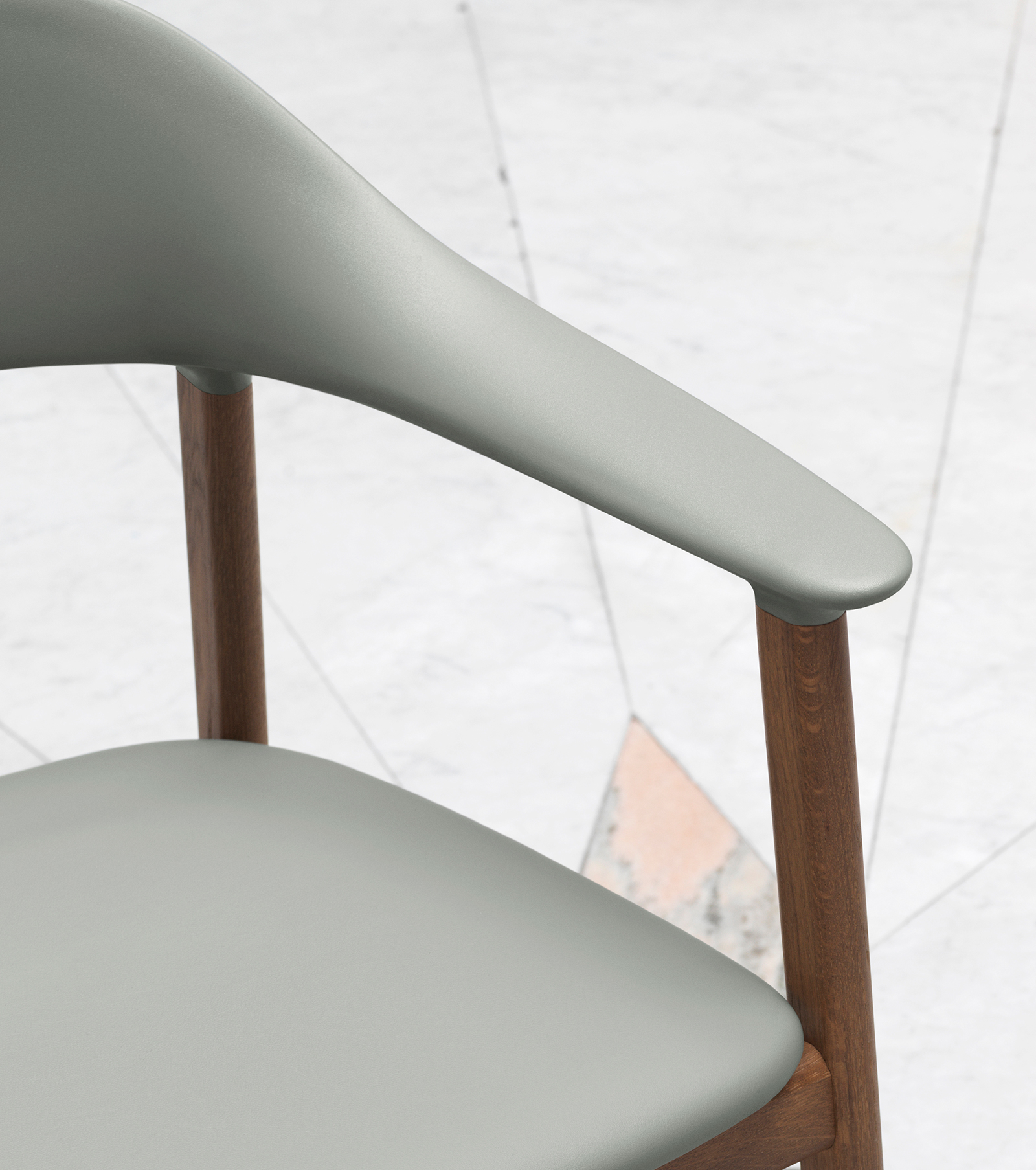 After having finalized the sketches for the chair, one of the main features of the design, the distinctive curved armrests, turned out to be impossible to carry out in practice. Standard plastic molding techniques would simply not enable variations in the thickness of the plastic of more than 10 millimeters. The design of Herit required a variations in thickness of 6 to 35 millimeters. An important detail, designed with precision to ensure unparalleled seating comfort.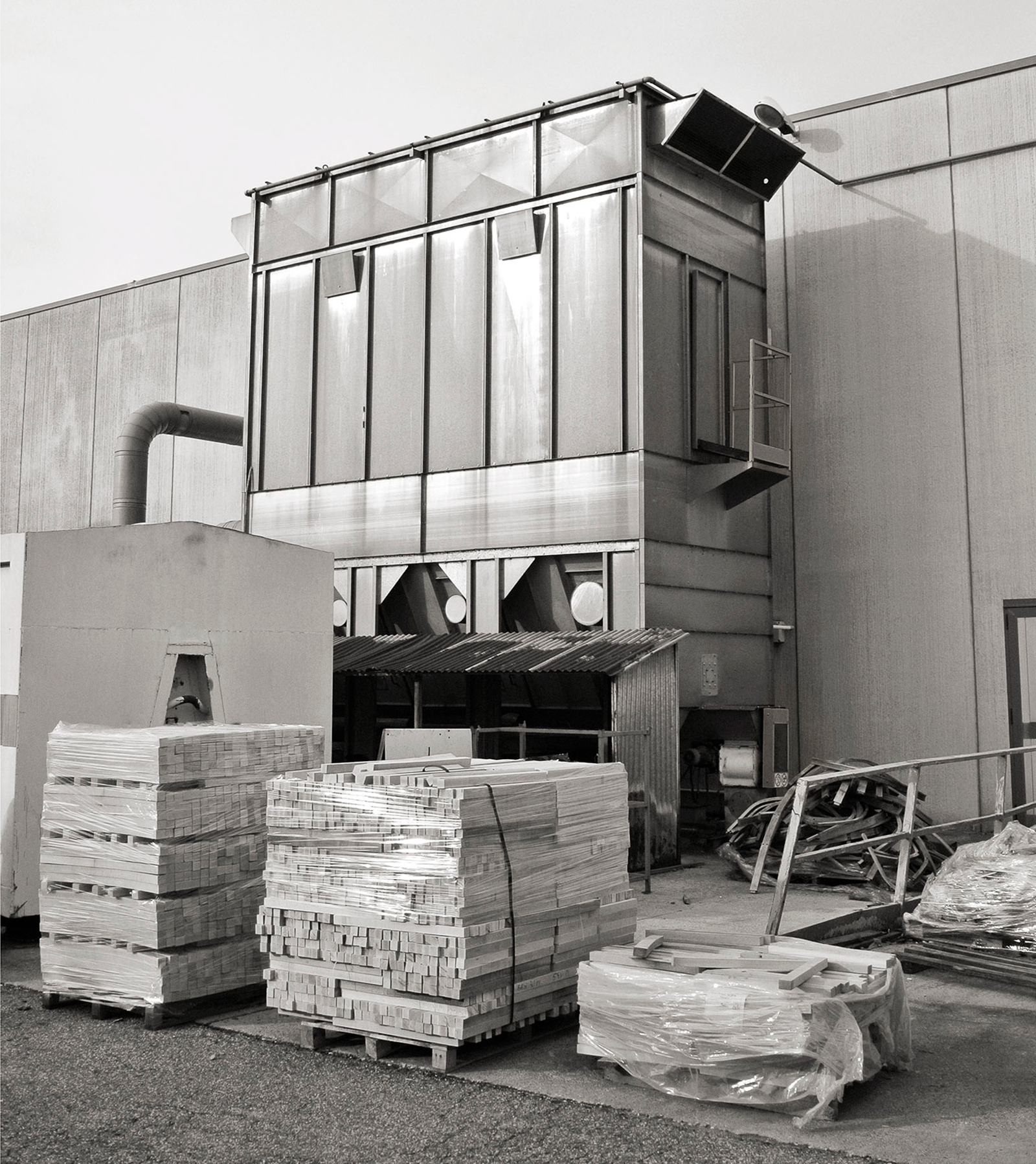 An innovative solution
Following a careful search for precisely the right partner that could help solve this obstacle, Legald found a small factory in northern Italy that had developed a new, innovative way of molding plastic.

Using an unprecedented technique where a core of foam is injected into the plastic, the expertise of this small factory and their innovative production method made the variations in thickness of the back and armrests a possibility, allowing the design of the Herit Chair to come to life exactly as Legald had imagined.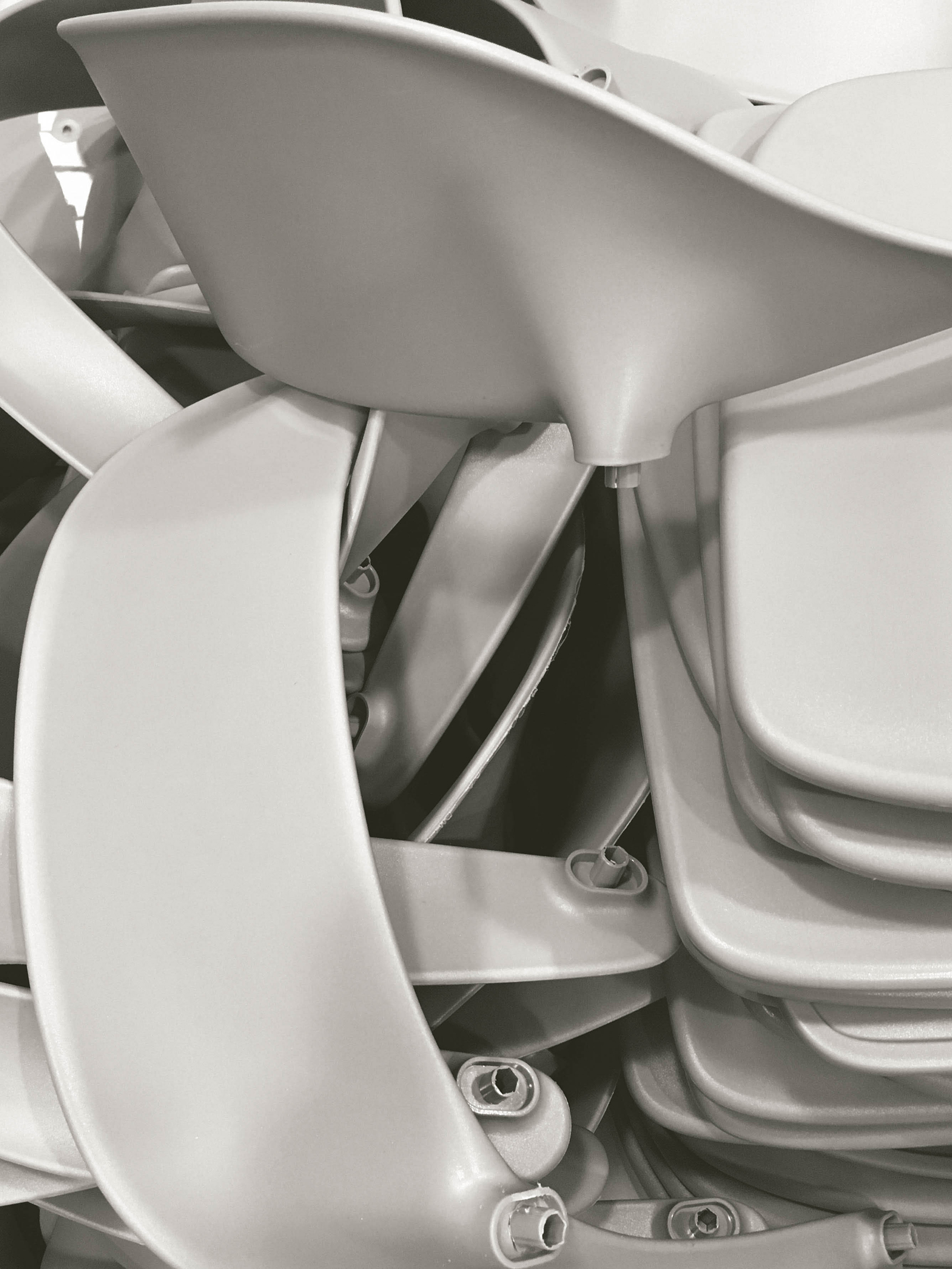 Reusing plastic waste
To minimize waste from the production, any excess polypropylene is granulated and reused for new Herit Chairs. Approximately 30% of the plastic used for the back and armrests is made from post-industrial polypropylene from our own production.
Transcending style and periods
With tradition and renewal combined in equal measure, Herit is a hybrid of time that transcends styles and periods. Whether it moves into a classic apartment, a modernist building or post-modern architecture, it inhabits the space with natural ease and subtle grace.