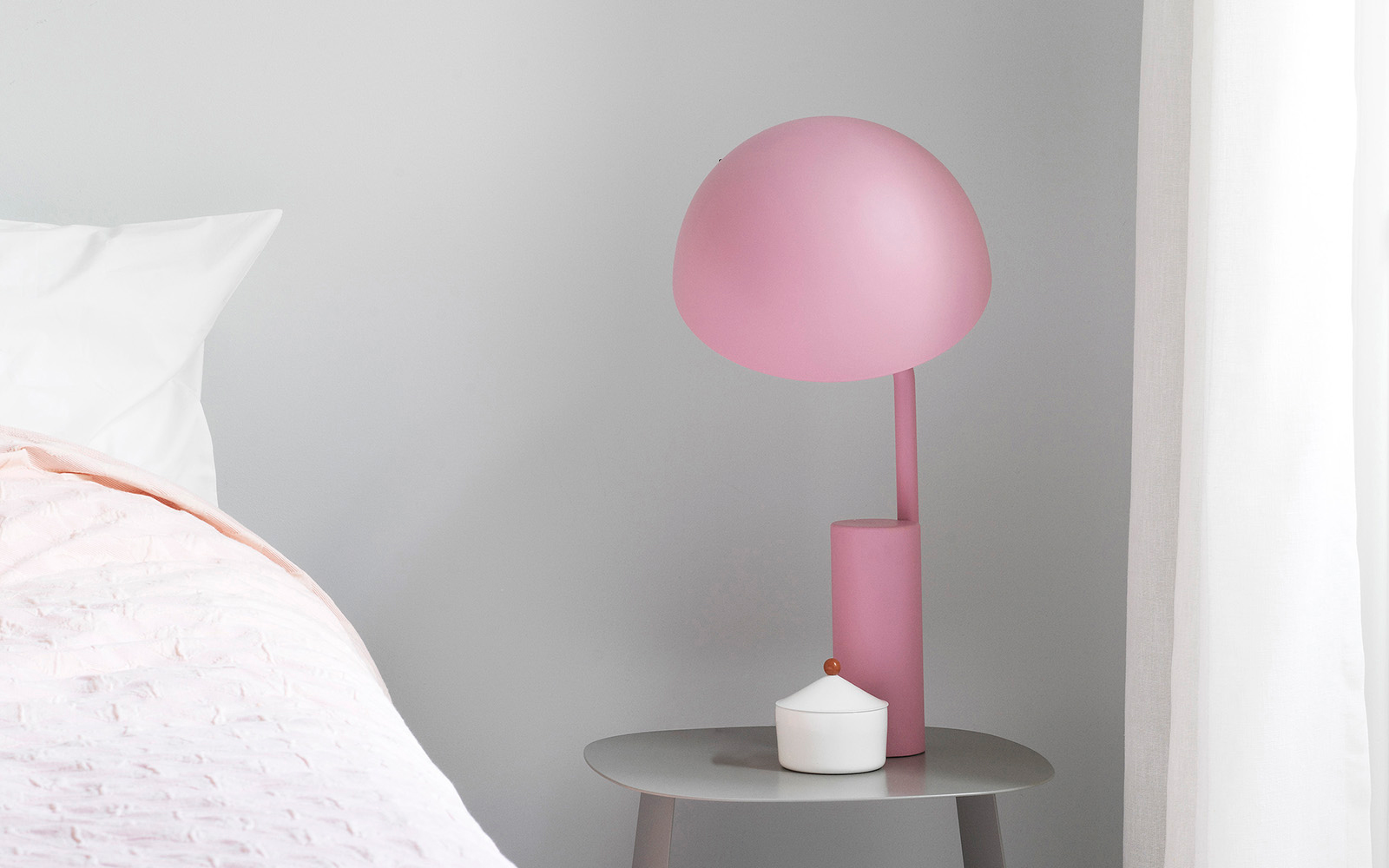 Let the light in
Light is of great importance to our mental and physical health. Recent research shows that today we spend 90% of our time indoors, emphasizing the importance of having the correct lighting - and not just for an aesthetic quality. Therefore, it is important to take advantage of daylight in the interior and match the amount of artificial light sources depending on the different activities that the room facilitates. As we are approaching darker days of fall and winter, it's central to emphasize just how important the indoor lighting is.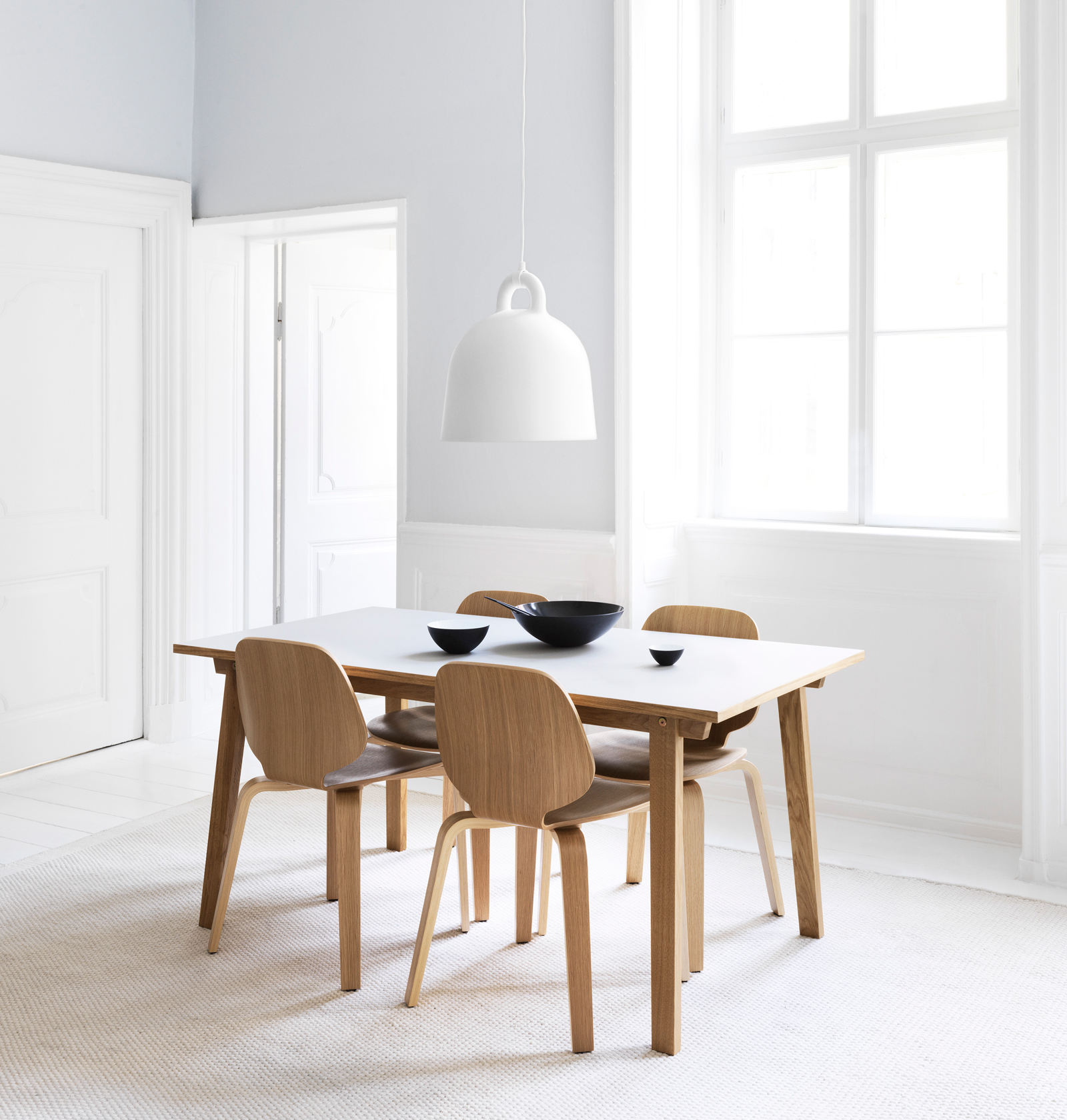 A well-functioning interior design includes several types of lamps with different light scatterings that can be lit independently. The direct artificial light is suitable as a functional light, where the light is controlled in a certain direction illuminating the surface and creating sharp shadows. The diffused light can illuminate the entire room and provide soft or no shadows that can help create an evocative atmosphere. A varied light also makes the room more interesting to stay in.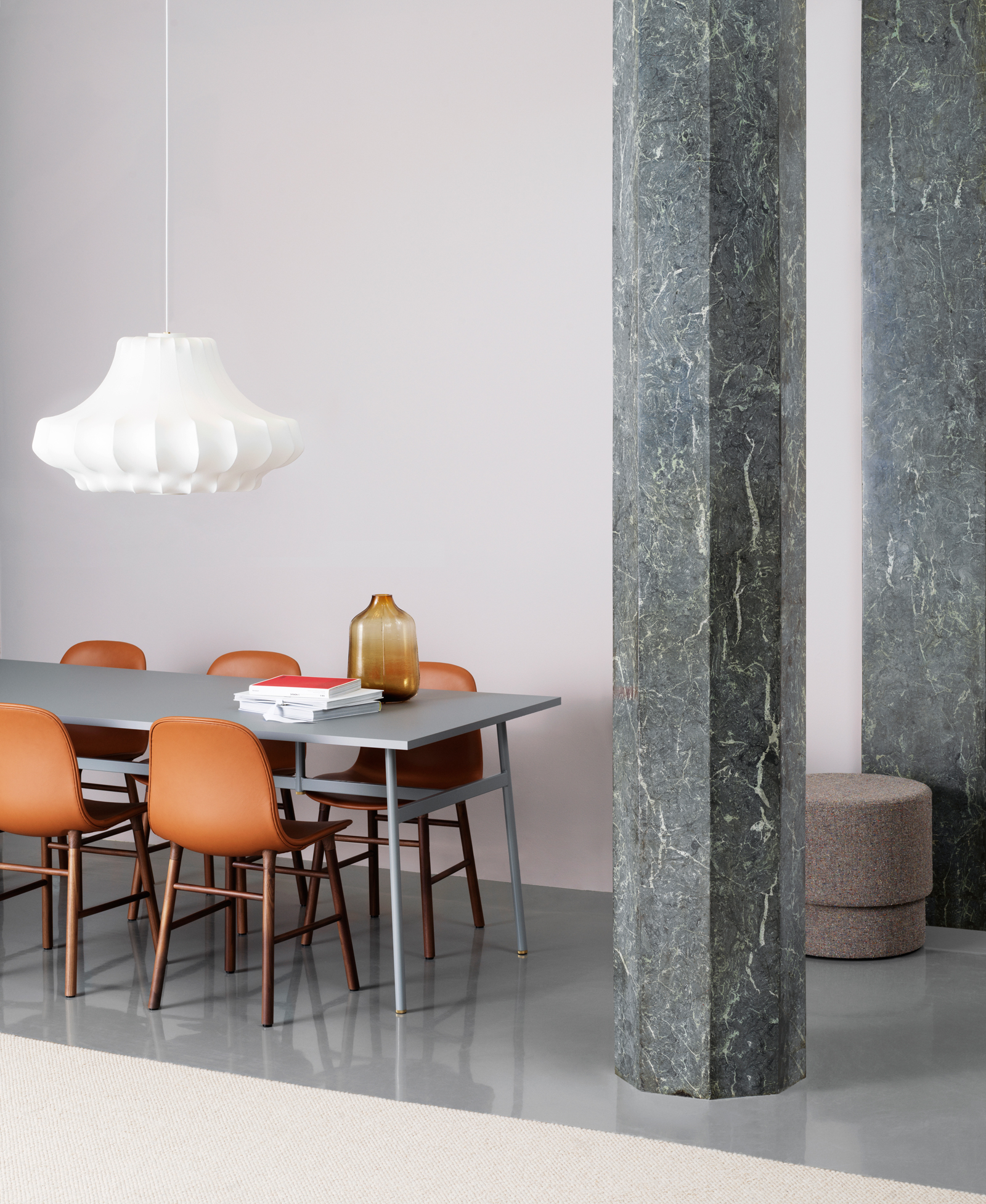 Pendants
Pendants are notable design objects with an accent position in a room - as centerpieces in the living room, above a dining table or kitchen island, or sculpturally hung in a high ceiling hallway. Add diffused light with pendants made in glass such as Amp, or Phantom made of paper-like resin where the lampshades materials soften the light, perfect for creating an ambient feel in the living room, hallway or at a restaurant. For a more controlled scattering, the Bell lamp's metal enclosure and white inner sides reflect the light, which falls like a soft cone and provides practical lightning above the dinner table, in the kitchen or for office environments.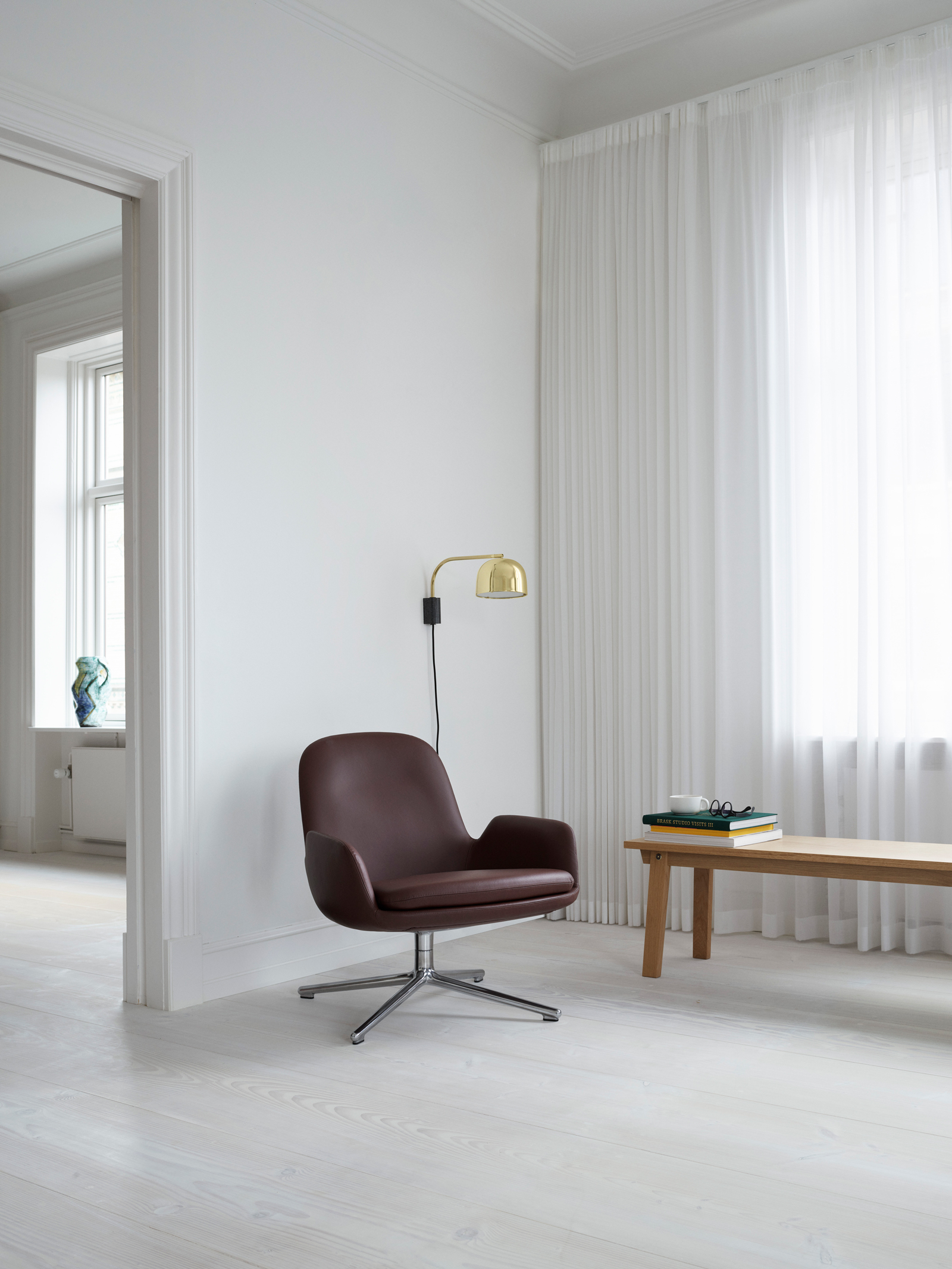 Wall lamps
Wall lamps are an ideal option for bedroom lighting in small rooms as they free up nightstand space while adding a soothing light for reading and waking up. Wall lamps with rotating shade like Rise wall lamp make it possible to adjust the direction of the light as needed, making it perfect as both a reading lamp in the bedroom and as mood lighting. In addition, wall lamps are great for space-optimizing as they free up valuable floor space, with the Grant wall lamp being an aesthetically pleasing solution.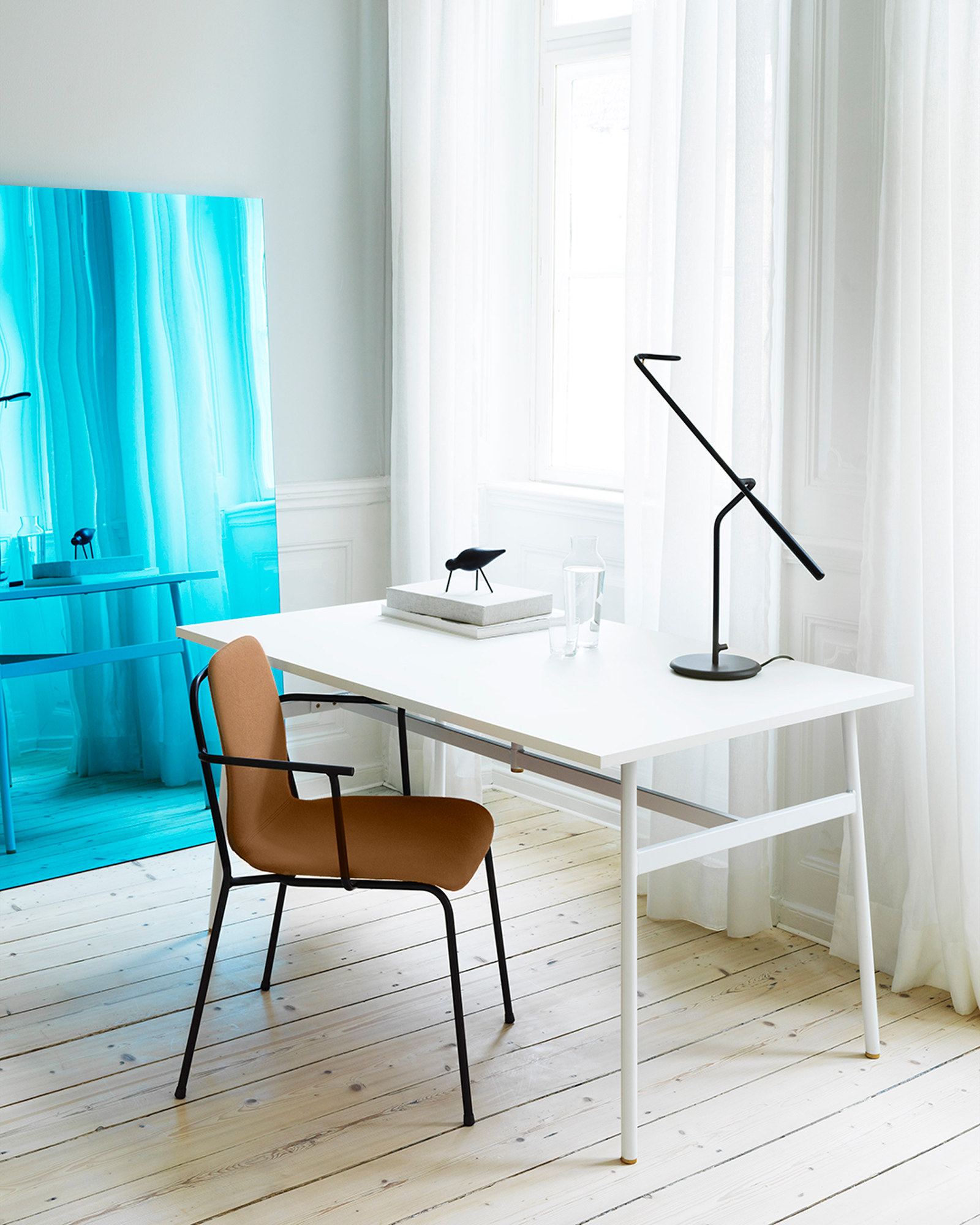 Table lamps
Table lamps are small but important sources of light in the interior; on a cabinet in the living room, on a desk or as a bedside table lamp in the bedroom or nursery. Acrobatic table lamps such as Flow and Momento are excellent choices for the workstation as the flexible shade enables adjusting the light to the preferred position and task. Other table lamps like Shelter, Eddy and Amp table lamp are designed to pose elegantly in the corner of the living room or to emit a cozy light next to a sofa.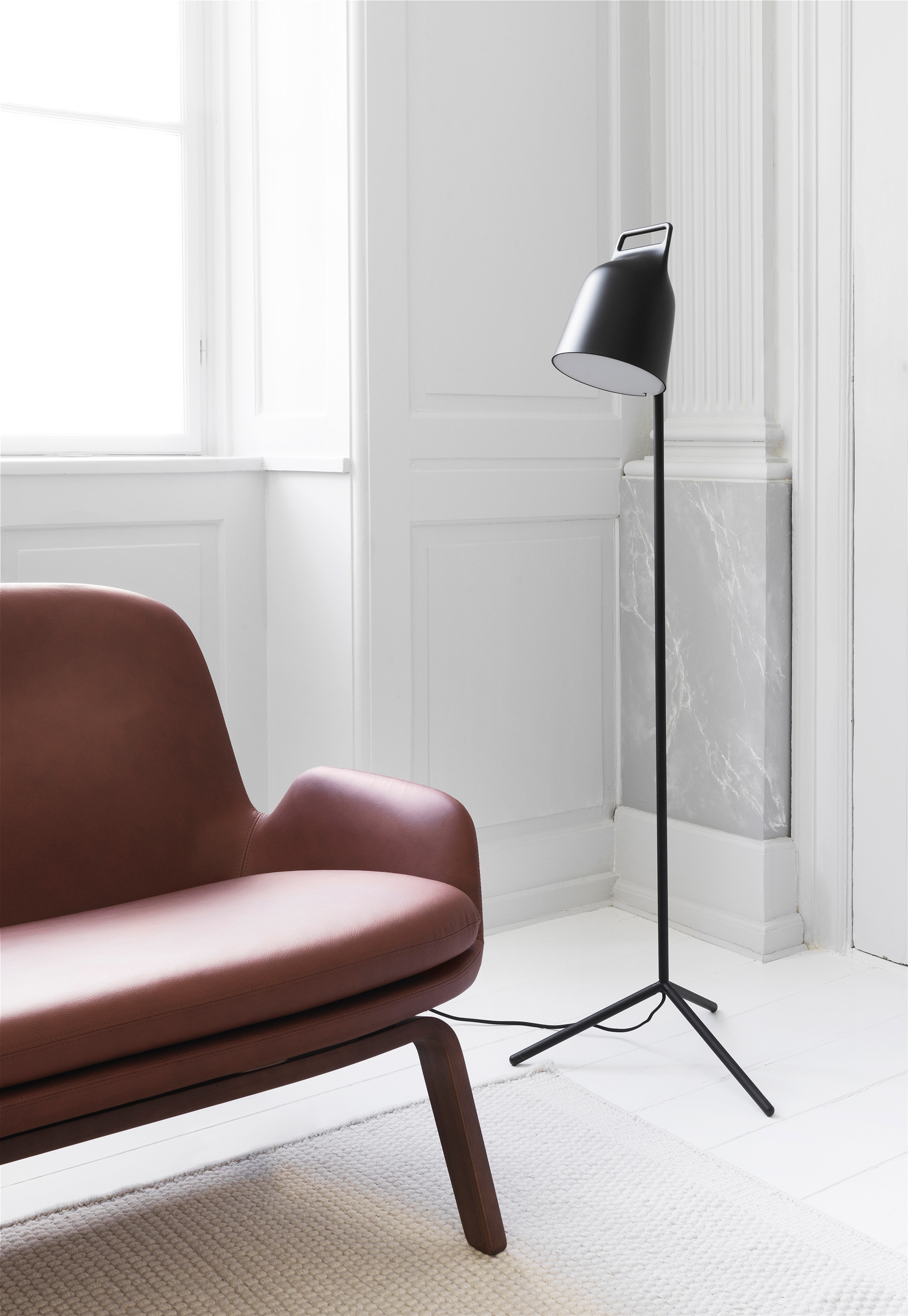 Floor lamps
Floor lamps can serve several purposes in a room; to illuminate dark corners in the living room, to add an aesthetic appeal and a cozy ambience to your hallway or bedroom. The Stage floor lamp is inspired by professional stage lighting and casts an attractive and warm beam wherever it is pointed, making it suitable as reading lamp in the living room. It is key to avoid having the light point directly on what you are reading.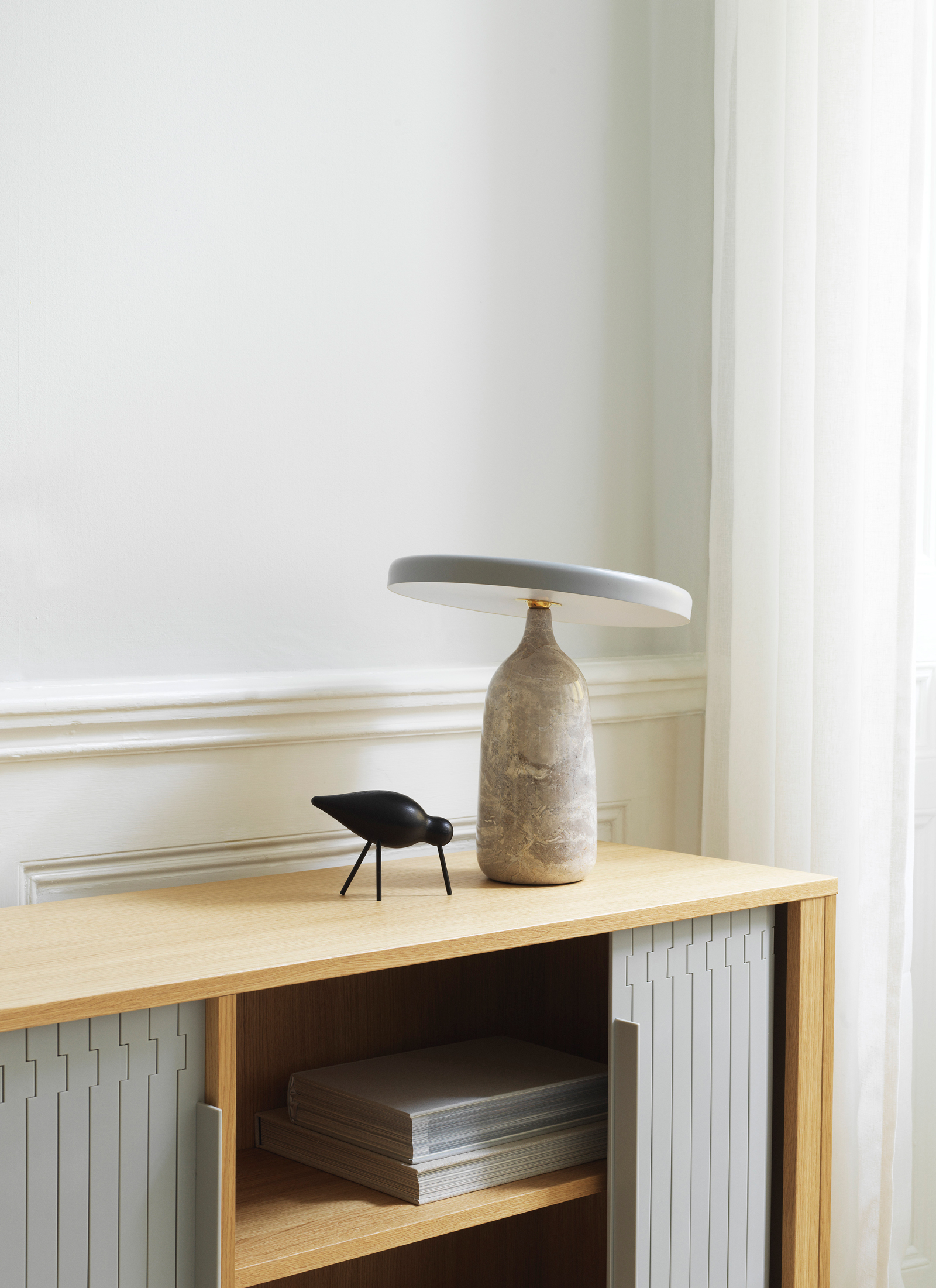 Led
We offer LED technology in all our lighting. LED technology is highly energy-efficient and thus ensures low energy consumption. The long lifetime of LED lighting reduces maintenance costs, while the lesser power used per unit, compared to incandescent bulbs, reduces greenhouse emissions. For several of our lamps we are offering dimmable LED light, which can help change the visual appearance and mood of your space. In time, we will be offering dimmable light for all our lamps.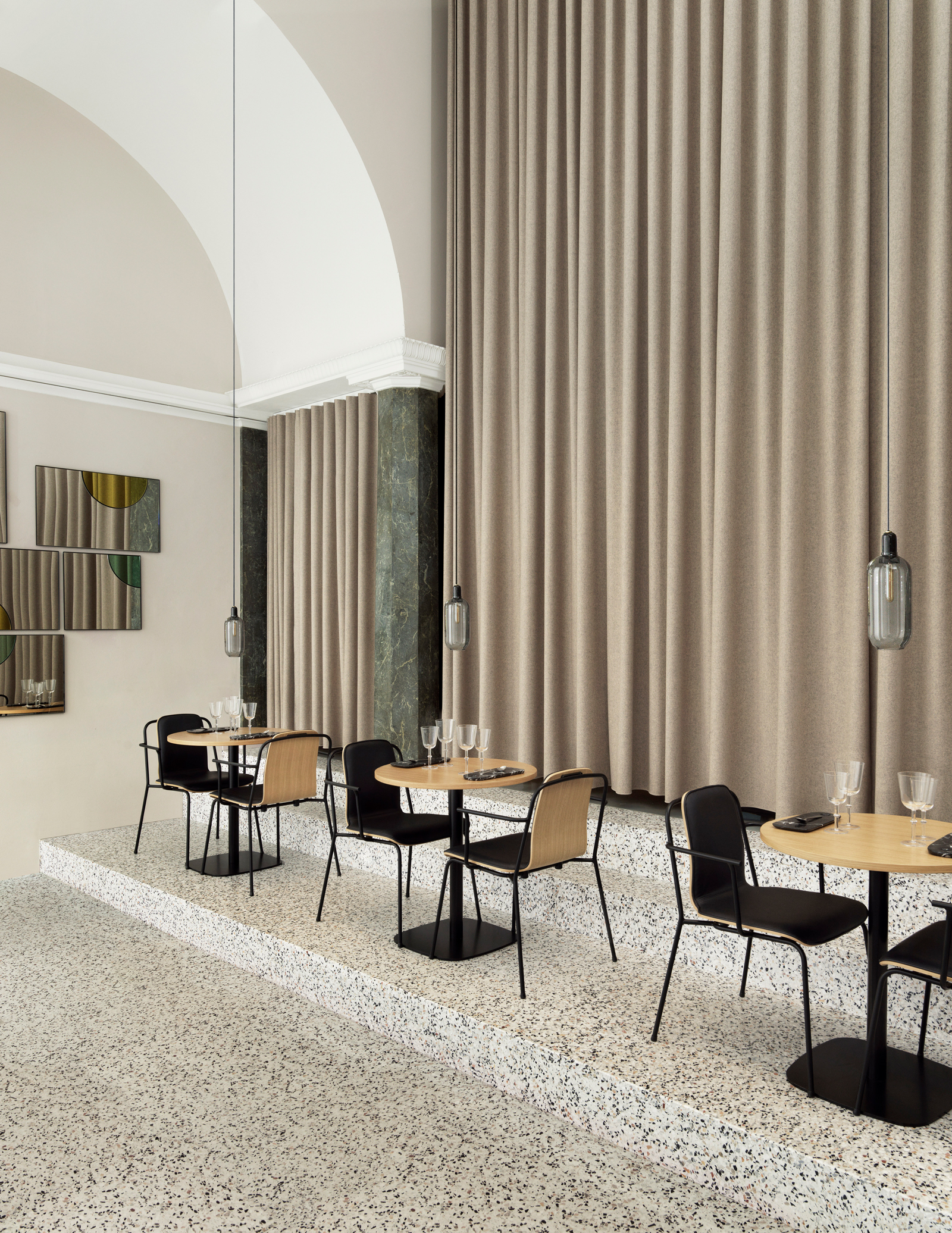 Minimizing waste
We are working to minimize waste in all parts of our business. We do this by having a constant focus on efficient use and increased recycling of resources in our production facilities.
We are a member of WEEE (Waste from Electrical and Electronic Equipment). The WEEE Directive establishes common EU rules on the management of WEEE. The rules take offset in environmental considerations and aim to limit the quantity of WEEE for disposal.
We've recently started to substitute expanded polystyrene foam (EPS), commonly known as "Styrofoam" used in our lighting packaging. We have already replaced the Styrofoam packaging with molded pulp in our Amp lamp collection – one of our best-selling lamps. By the end of 2020 we will have replaced all our packaging use of Styrofoam with pulp paper.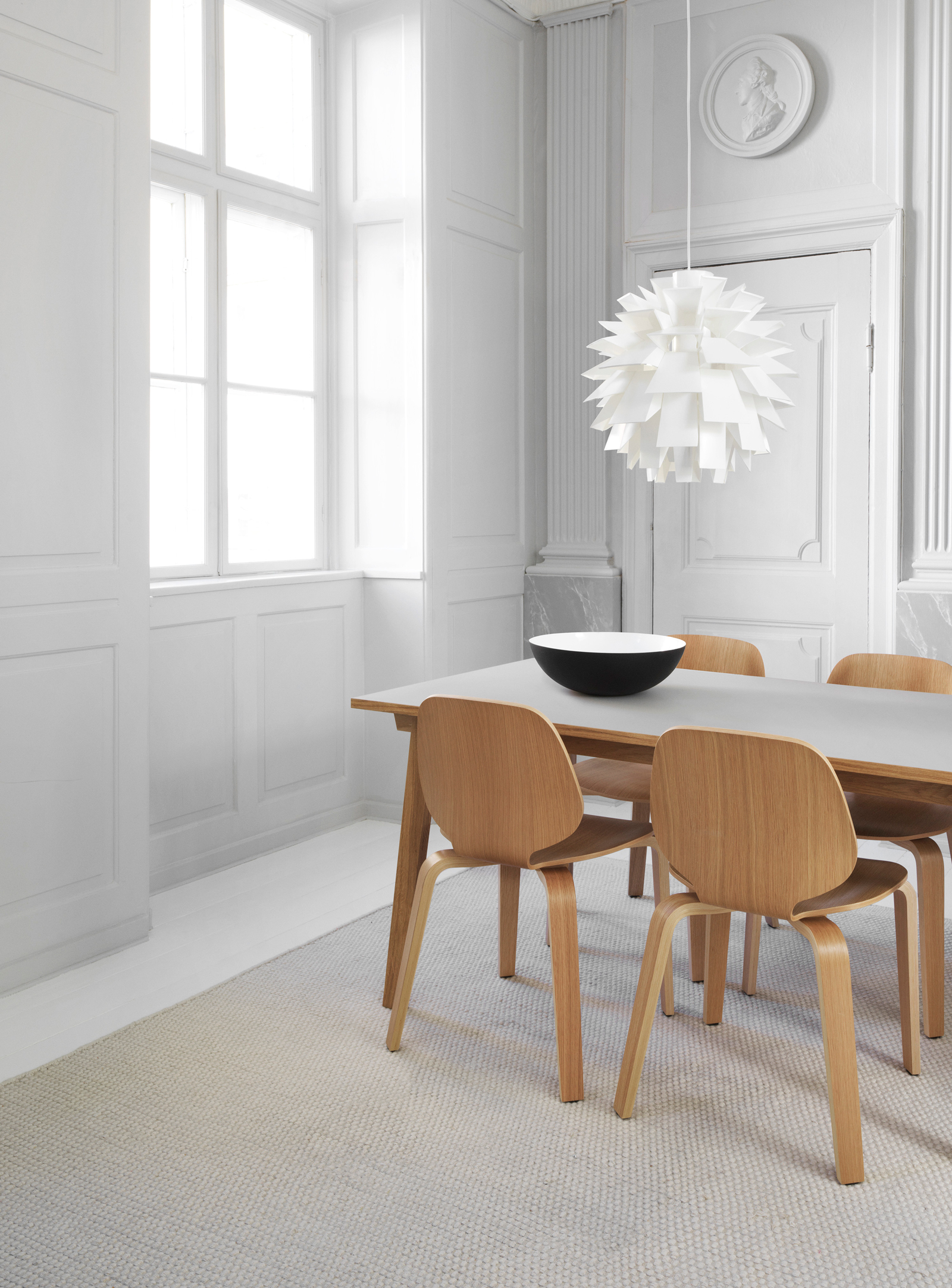 Our collection of lamps ranges from sculptural eye-catching pendants to playful wall lamps and table lamps with nostalgic expressions. We strive to create inviting and edifying lighting atmospheres that make you feel at home and at ease wherever you are. We build our expertise within the field on a strong heritage of great craftsmanship and we use materials in new and innovative ways to make high-quality designs that last. In short, our designs are made with care.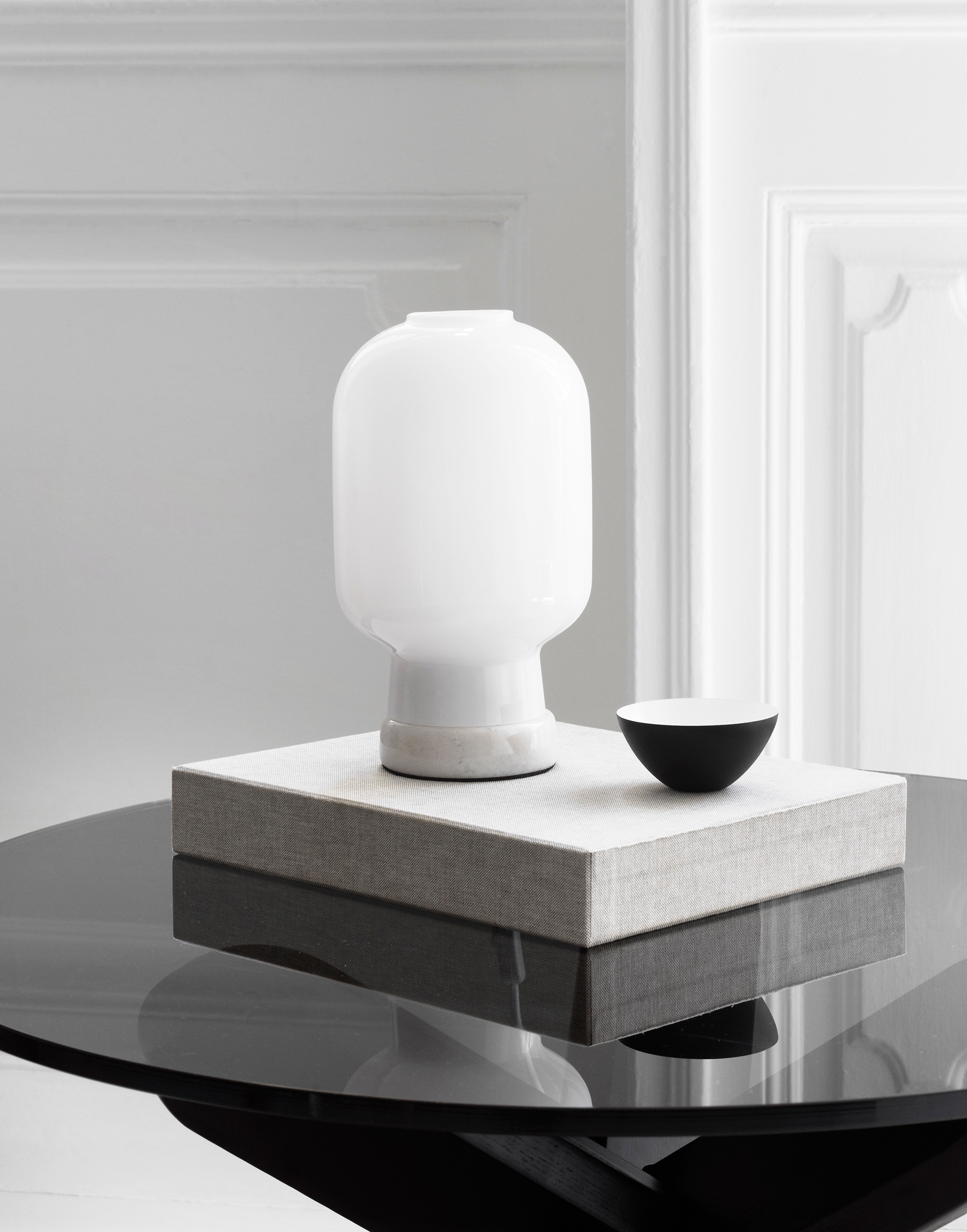 You can find all certifications and test results for our lamps here.