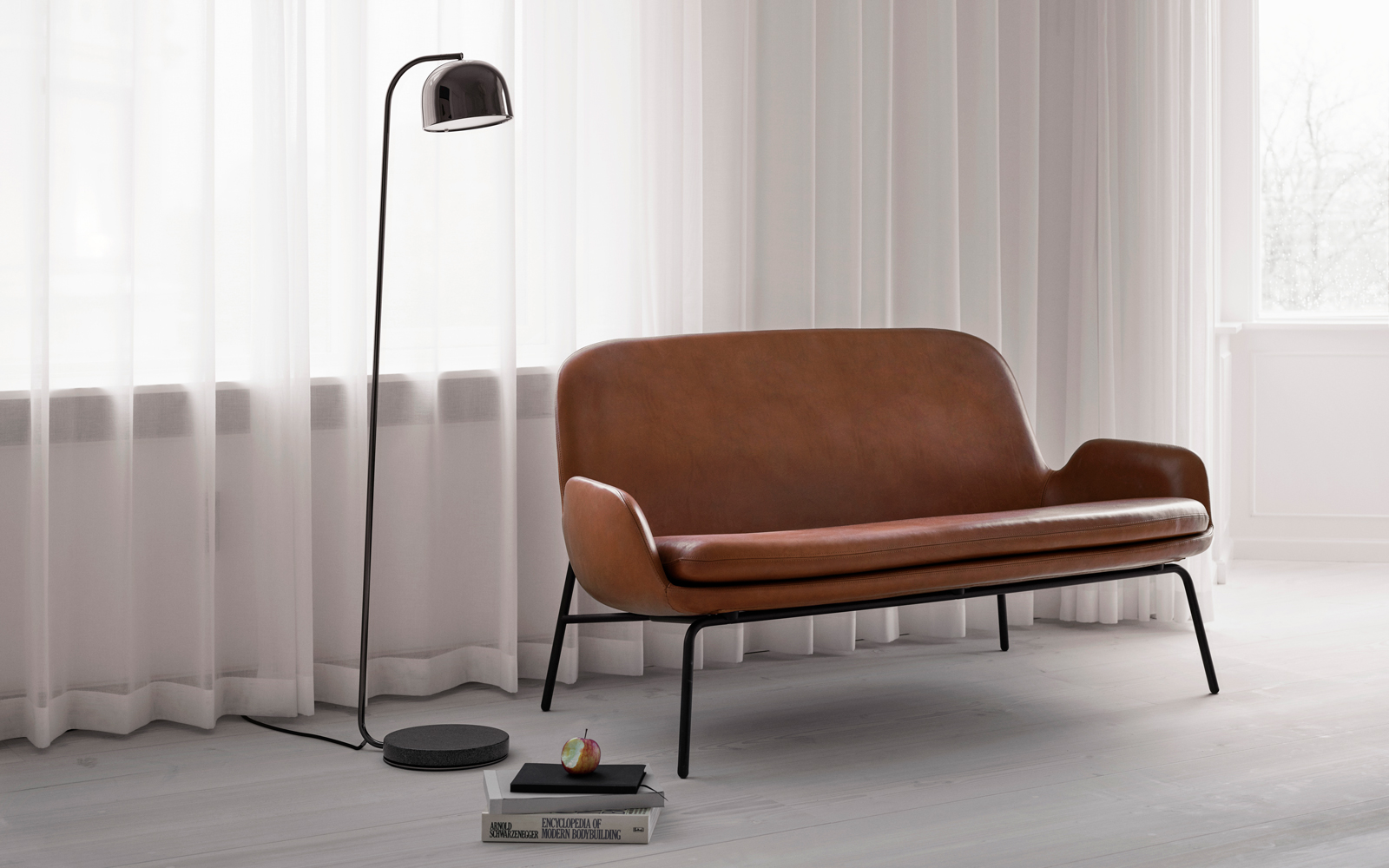 Furniture for a new Era
Introduced in 2014, the Era lounge series came to life from a vision of creating a durable, versatile and long-lasting collection that would transcend generations. Pursuing this vision involves more than the refined balancing act between soft curves and straight lines, it also implies careful consideration of each component in the furniture piece's making. Era is made with care and here's how: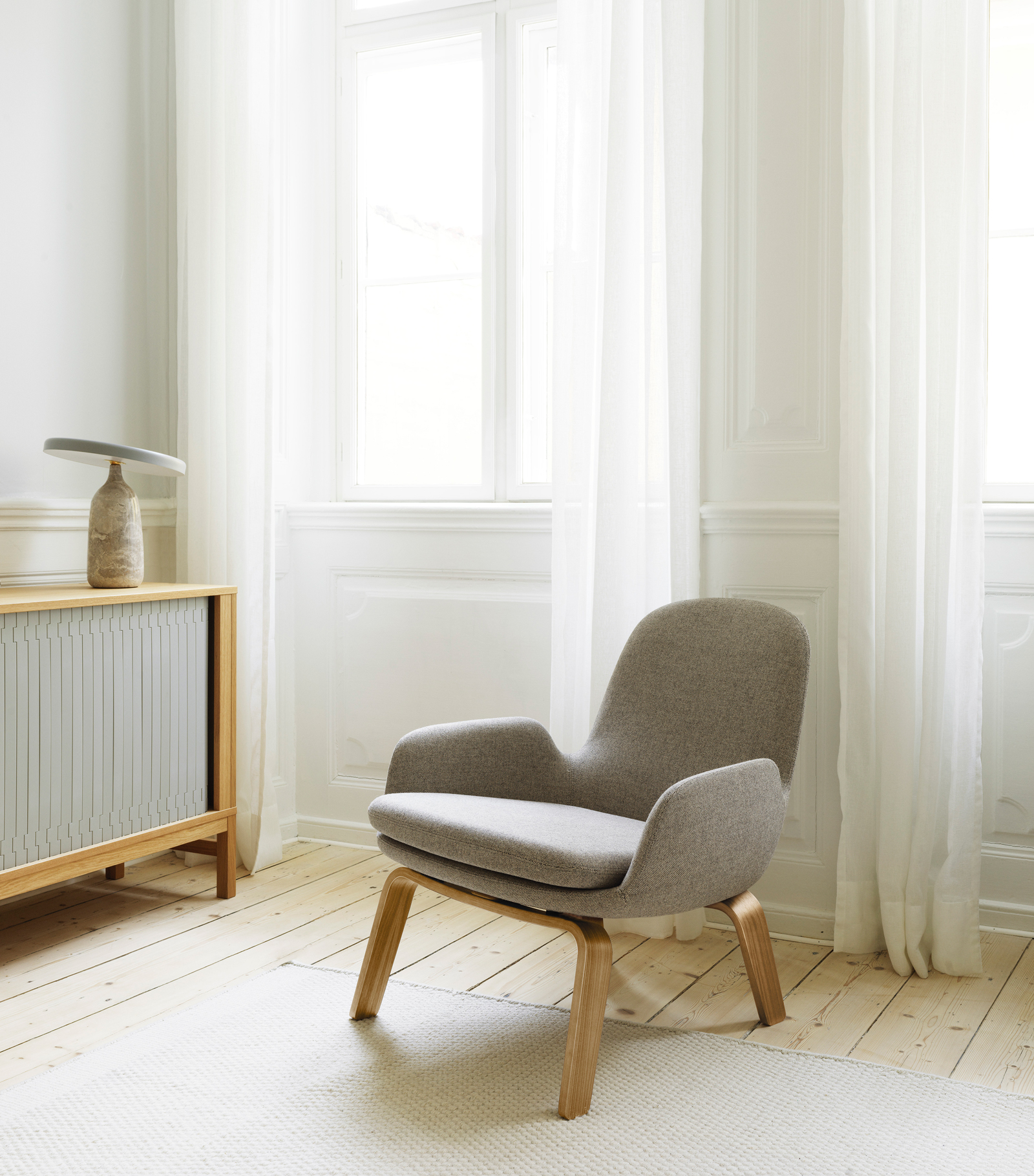 Sustainably sourced wood with water-based lacquer
Era's wooden frames originate from sustainably sourced wood, which comply with the EU timber regulation. A water-based lacquer is applied to protect the wood and make it easier to maintain.
Recycled steel
The steel frames are made from recycled steel with a VOC-free powder coating.
Low-emission foam
Mounted on the frame is a shell of molded foam. Foam represents one of the bigger challenges in sustainable furniture production. Although foam is recyclable, it will lose a great deal of strength in the process. We are still on the lookout for a recycled alternative that does not compromise on durability - a key factor in making furniture that lasts. Meanwhile, we have chosen a resilient low-emission foam for Era - hard foam for the shell and a softer foam for the cushion.
Eco-friendly textiles
Skilled craftsmen dress Era in your choice of fabric, making sure the upholstering of the streamlined curves is done to perfection. Choose from a curated selection of eco-friendly qualities or high quality leather made without the use of PCP or CFC.
Durability tested
Era is tested by the Danish Technology Institute to the European Standard EN 1022:2005 Level 2. The level 2 test classifies as extreme use, with examples of end-use being night-clubs, transport terminals, prisons and sport changing rooms. Let's just say, Era won't be giving in anytime soon.
Emission tested
We have also had The Danish Technology Institute perform an emission test, the ANSI / BIFMA M7, which guarantees that Era is low-emitting and a good choice for a healthy indoor environment.
Furniture with a purpose
Era is made to order, meaning that no piece of furniture is produced without a purpose and a final destination.
Download test reports here
The Era collection consists of a 2-seater sofa and a lounge chair available in both a high and low version with different types of frames. A footstool is also available, allowing ample opportunity for comfortable relaxation and rest for the feet.