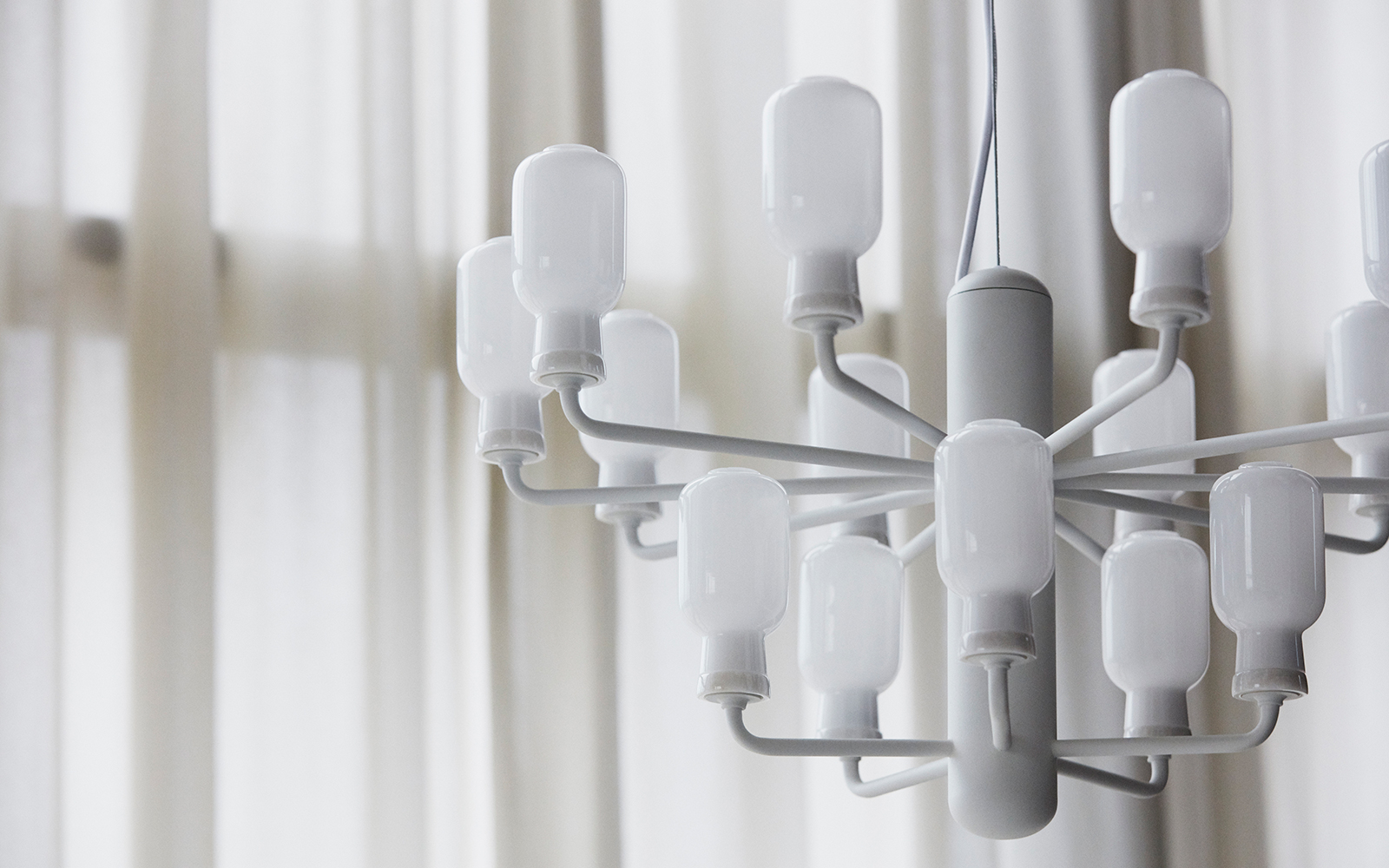 The Amp lamp collection
Over the years, our Amp collection has become one of our most popular and beloved lamp series. The minimalist and timeless expression of the series is probably why its popularity is continually growing. You will find Amp lamps used in a widespread of interiors around the world, ranging from places such as hotels, restaurants, office spaces, cruise ships and private homes.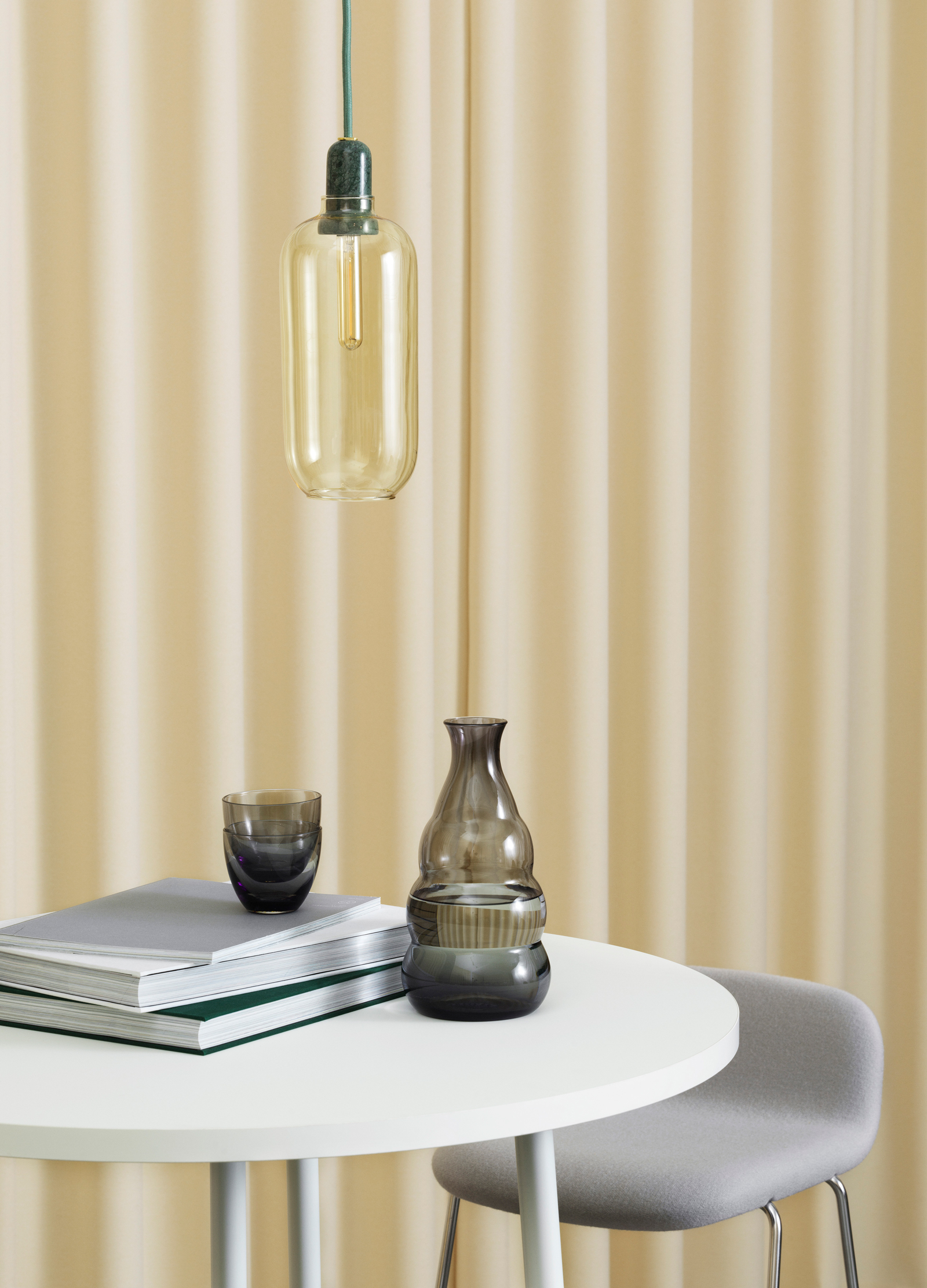 Inspiration
The idea for the lamp's shape came when the designer, Simon Legald, was restoring an old 60's radio at home. While searching for spare parts for the radio, he was captivated by the glow that emits from the tube amplifier. The simple oval shape and the glow of the bulb is an obvious reference to this, just as the name Amp refers to the English term, tube amplifier.
Simon Legald says: "One can't always define where an idea for a new design comes from. But this time the inspiration was drawn directly from radio and hi-fi equipment. This is obvious in the design of Amp. There is something special about the round, transparent shape of a tube amplifier that I thought would translate nicely into a lamp. I opted for the same type of glass used for an hourglass, as the shape had to be curved and narrowed in."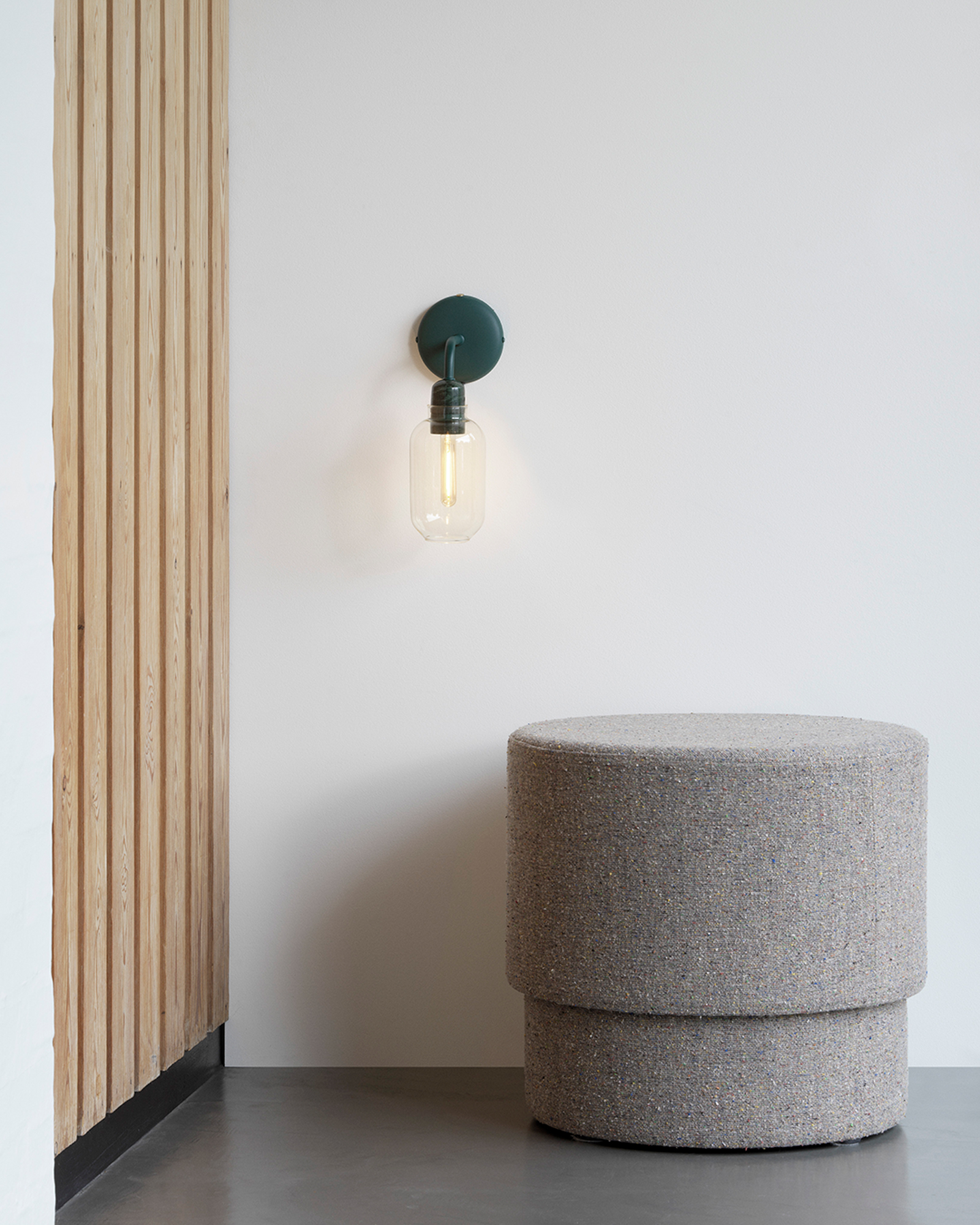 A diverse collection
The wide selection within the series makes it possible to create a personal expression in any kind of interior where comfortable lighting is needed. Hang one Amp lamp in the hallway or a corner of the living room for a minimalist look where the design doesn't take up too much focus - or create a cluster of Amp lamps over your dining room table for a modern ballroom effect. To create a cohesive look in the decor, different Amp lamps can be used in a different part of the interior. For instance, the chandelier can be used in large hotel lobby's or over dining tables in restaurants, while the Amp wall lamp adds the final touch as mood lightning in a cocktail bar or as bedside lighting in a hotel room.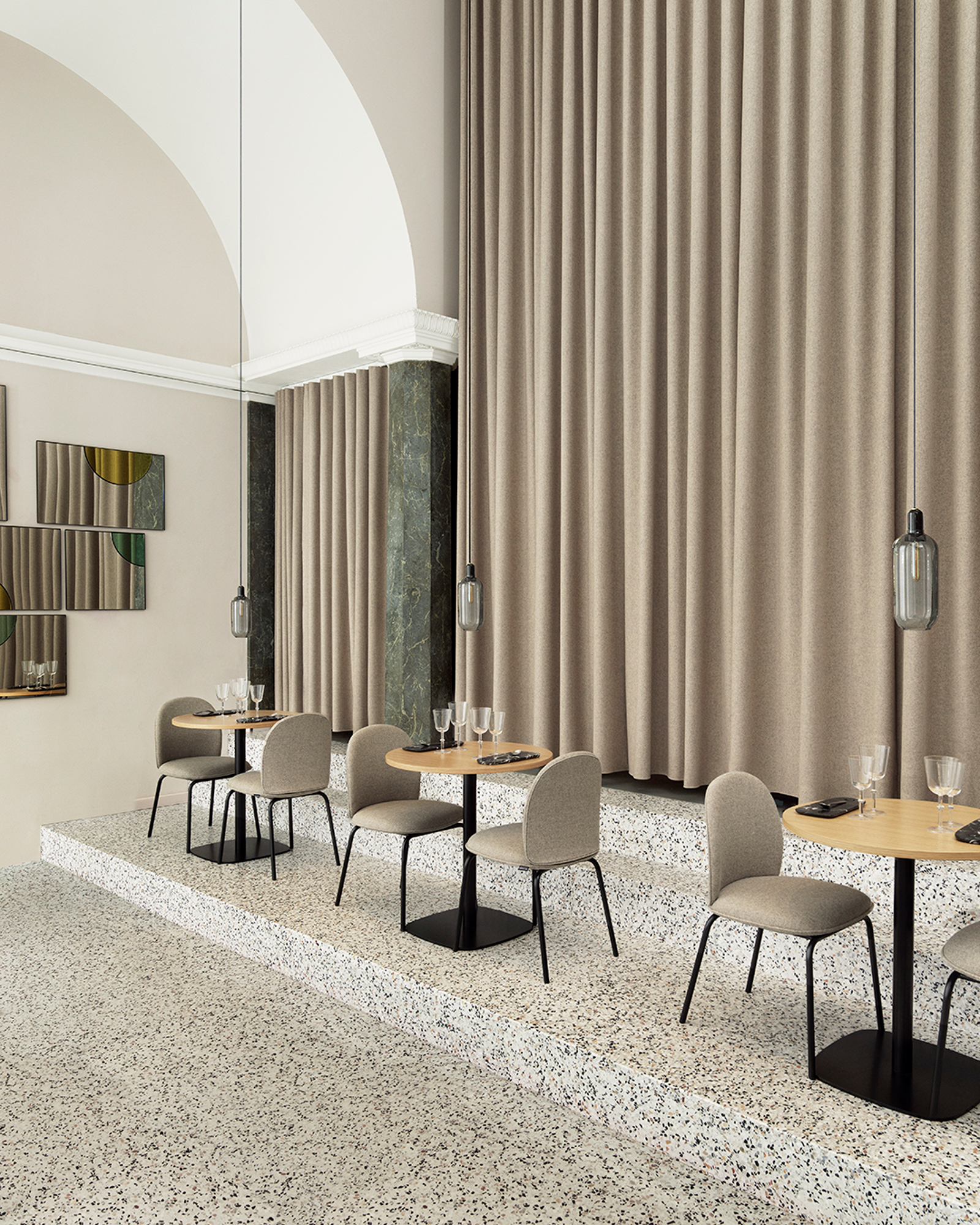 Play with different expressions
Each of the Amp lamps creates a pleasant illumination but with different expressions. The smoked and colored glass used for the green, black and brass Amp lamps are great for creating mood lighting, while Amp lamps with white glass highlight the shape of the lamp, making it appear as a pure and ghostly aesthetic silhouette. As for the Amp chandelier, the characteristic lampshades are illuminated by recessed LED bulbs, creating an impressive play of light, which is a characteristic for classic chandelier lamps.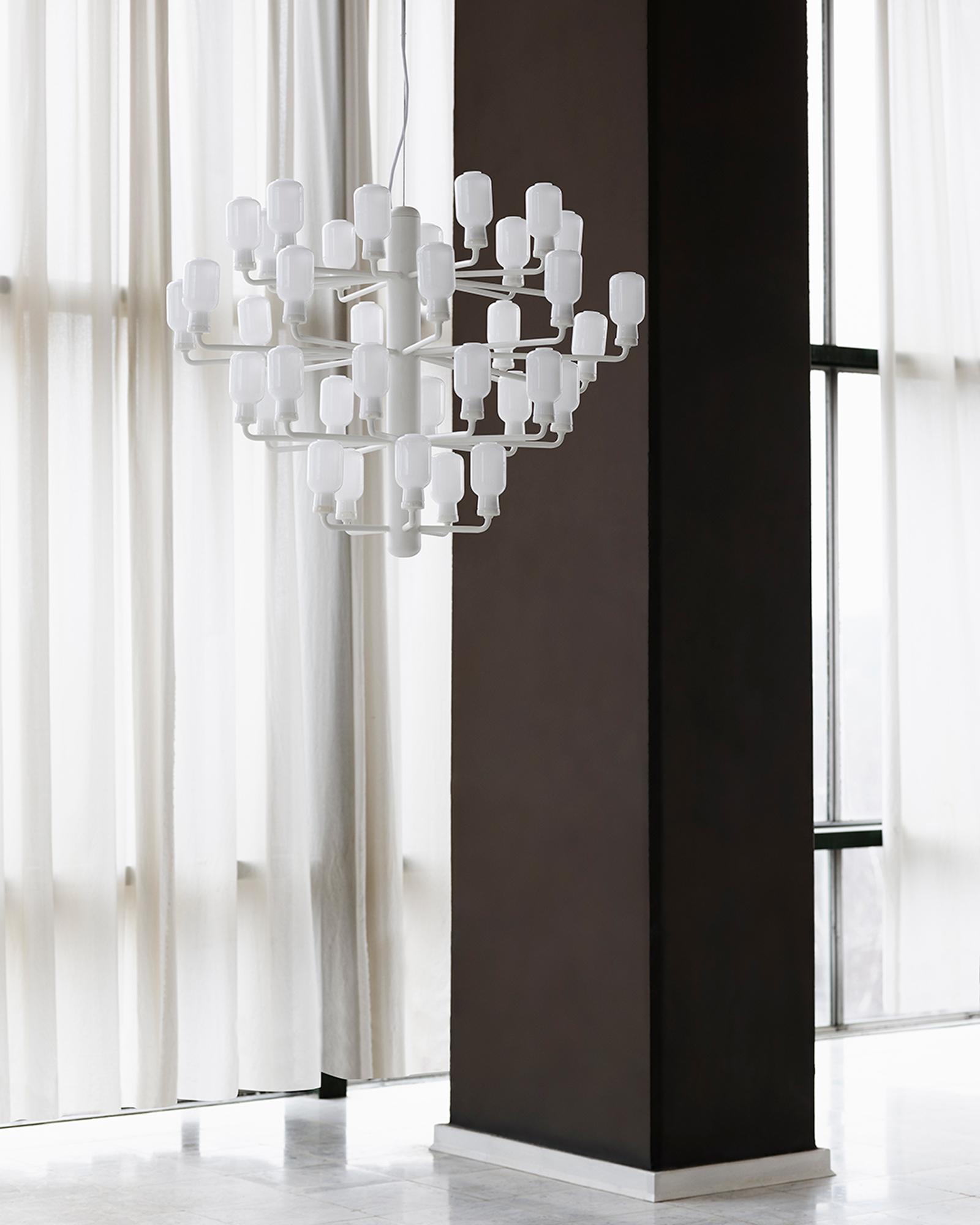 A classic design in new packaging
At Normann Copenhagen we are working to minimize waste in all parts of our business. We do this by having a constant focus on efficient use and increased recycling of resources in our production facilities. Last year we substituted polystyrene foam (EPS), commonly known as "Styrofoam" used in our lighting packaging, with molded pulp paper, which is a more sustainable packaging solution.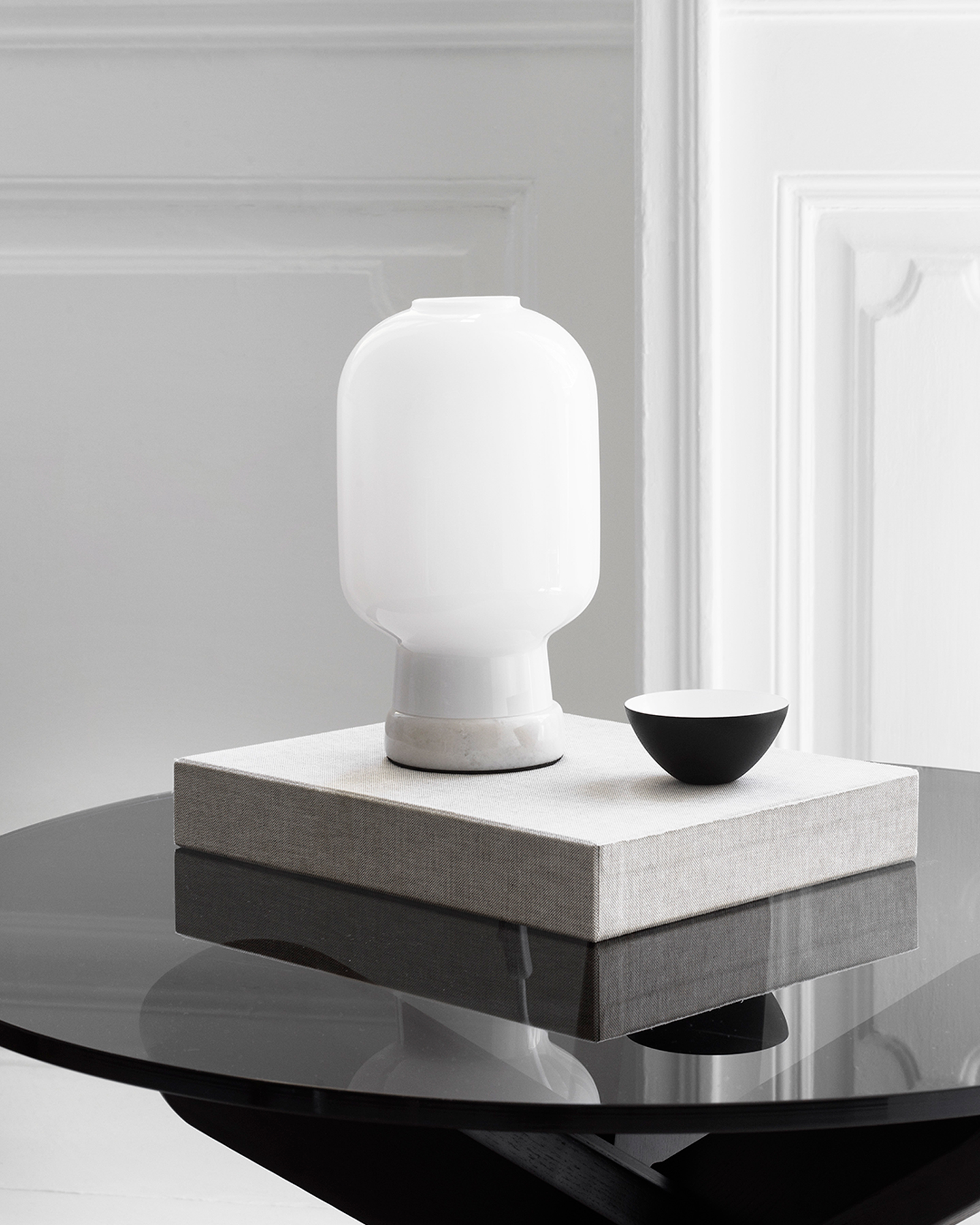 The making of long-lasting design
With the Amp collection we have strived to create an inviting and edifying collection that will stay relevant throughout generations. We build our expertise within the field on a strong heritage of great craftsmanship and we use materials in new and innovative ways to make high-quality designs that last. This is what we always strive for: the making of long-lasting design.