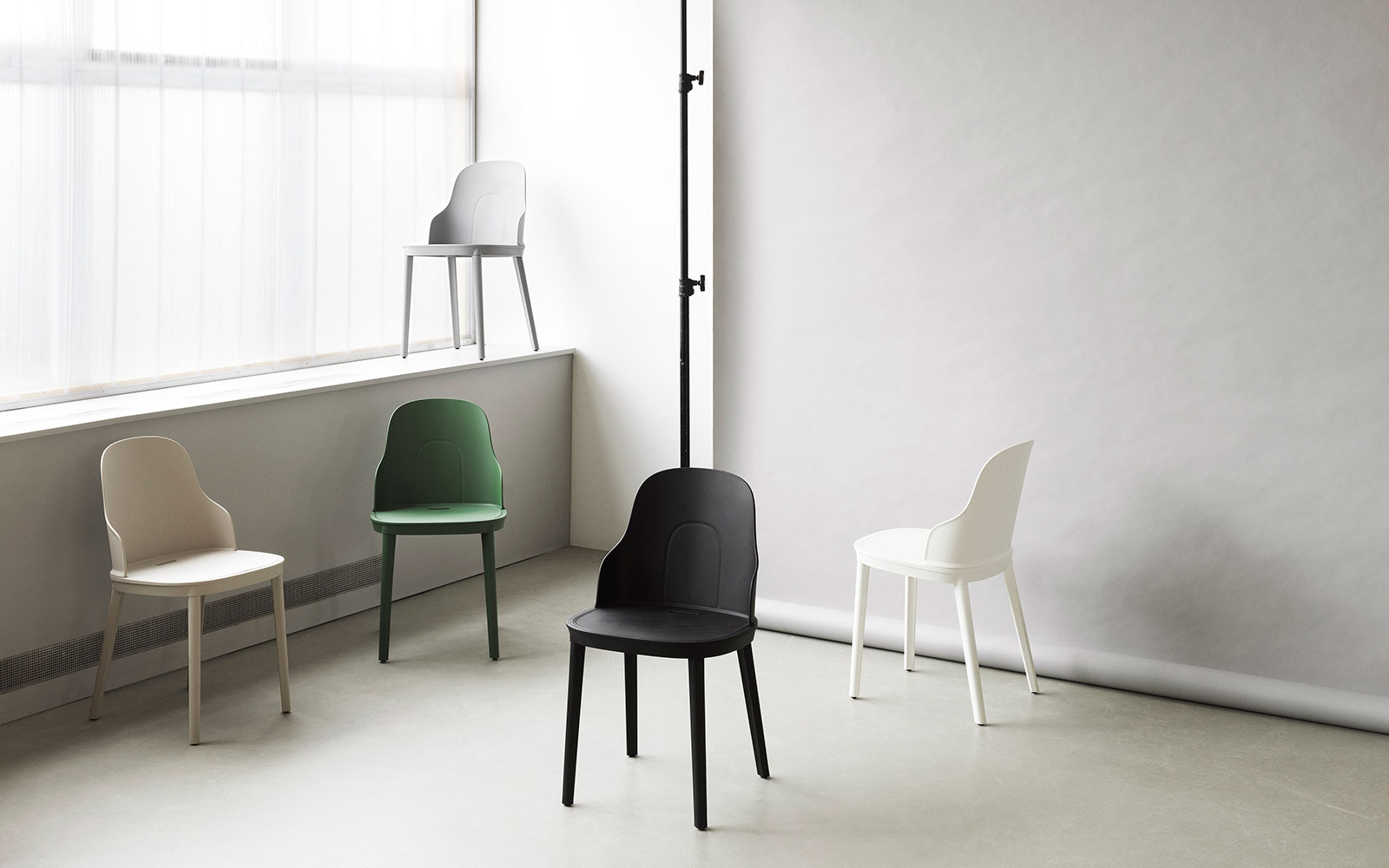 Allez – a responsible design
It took several years of development for designer Simon Legald and the design team to create a chair that meets the expectations of a modern and flexible design and works both indoors and outdoors. The search for manufacturers with market-leading expertise led to Italy, where specialists were willing to commit to the ever-increasing requirements that we set for our designs. Allez is made by a skilled plastic foundry with more than 35 years of experience in quality, plastic furniture design. In true Italian style, the manufacturer recommended a dear friend – one of the most talented design engineers in the industry - to help find the right solution for a chair that was both lightweight and extremely strong. Endless calculations, a set of custom-made tools and multiple durability tests later and the complete, component-based chair was finally ready.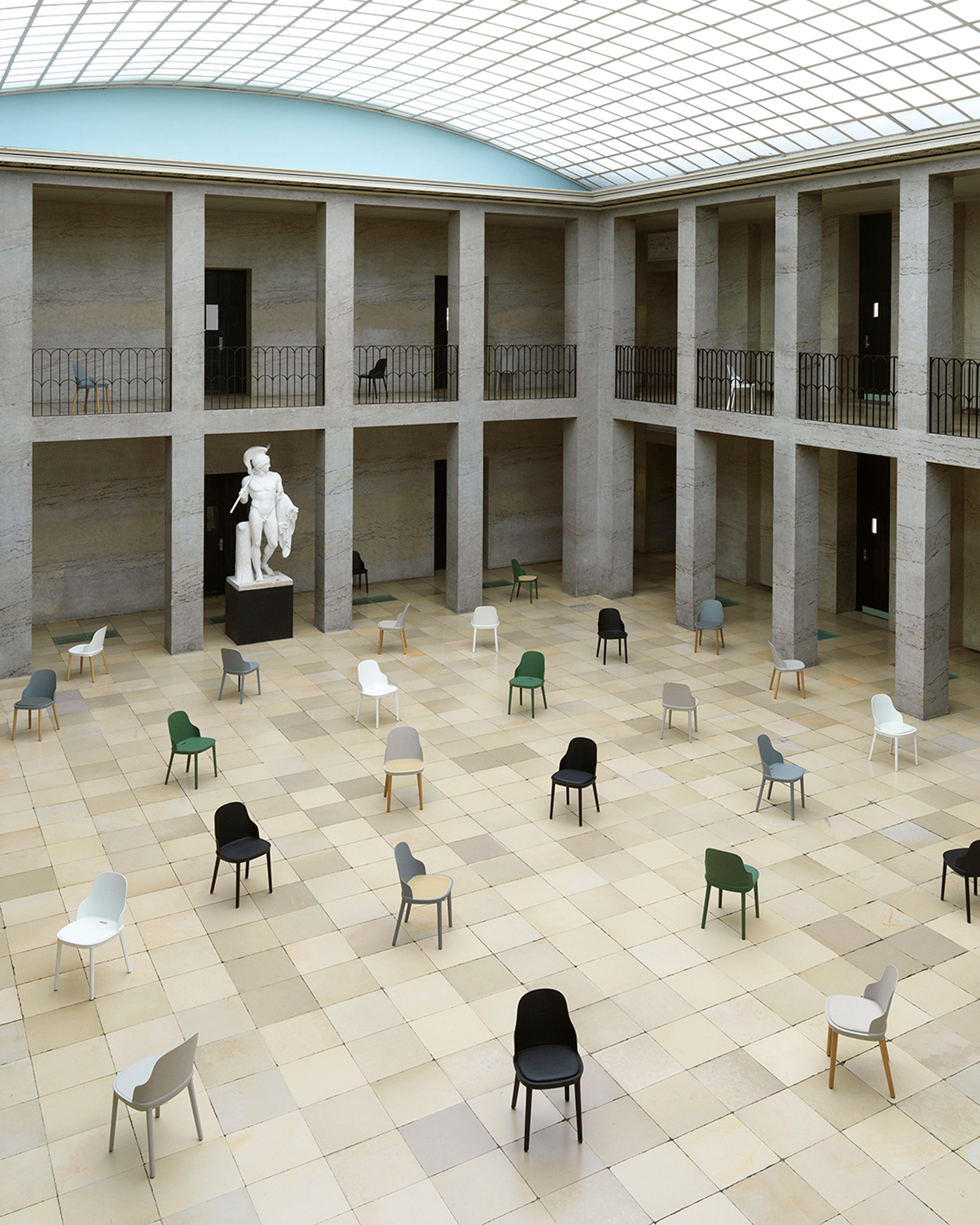 Industrial inspiration
Driven by a desire to create a durable design, we sought inspiration from other innovative industries such as the automotive industry, where a design's lifetime is lengthened by changing its parts. Normann Copenhagen has brought this principle to the furniture industry with Allez - a component-based 'knock down' chair that can be taken apart for the material to be recycled and any worn parts to be replaced, thus prolonging the life of the chair.
A customized chair
The Allez chair's components are available in several variants, allowing the customers to put together a design to suit their personal style and needs. The discreet dimensions make the chair easy to push under a table, while the design fits in just as easily in a small home as in dining areas with multiple seating. For the outdoor life on terraces, sidewalk cafés or parks, the chair seat is available in solid-cast polyamide, where a discreet cut leads away water. For increased comfort, the chair is available to order with color-coordinated seat upholstery in quality fabrics from Camira and Sørensen Leather, and also comes with OEKO-TEX-certified outdoor upholstery from Sunbrella. Furthermore, the seat is available in a sensory spray-molded weave to add a little extra French bistro charm to a restaurant or home balcony. To add warmth and contrast to the frame, the chair legs are available in oak, which is particularly suitable for dining rooms or indoor seating areas in restaurants.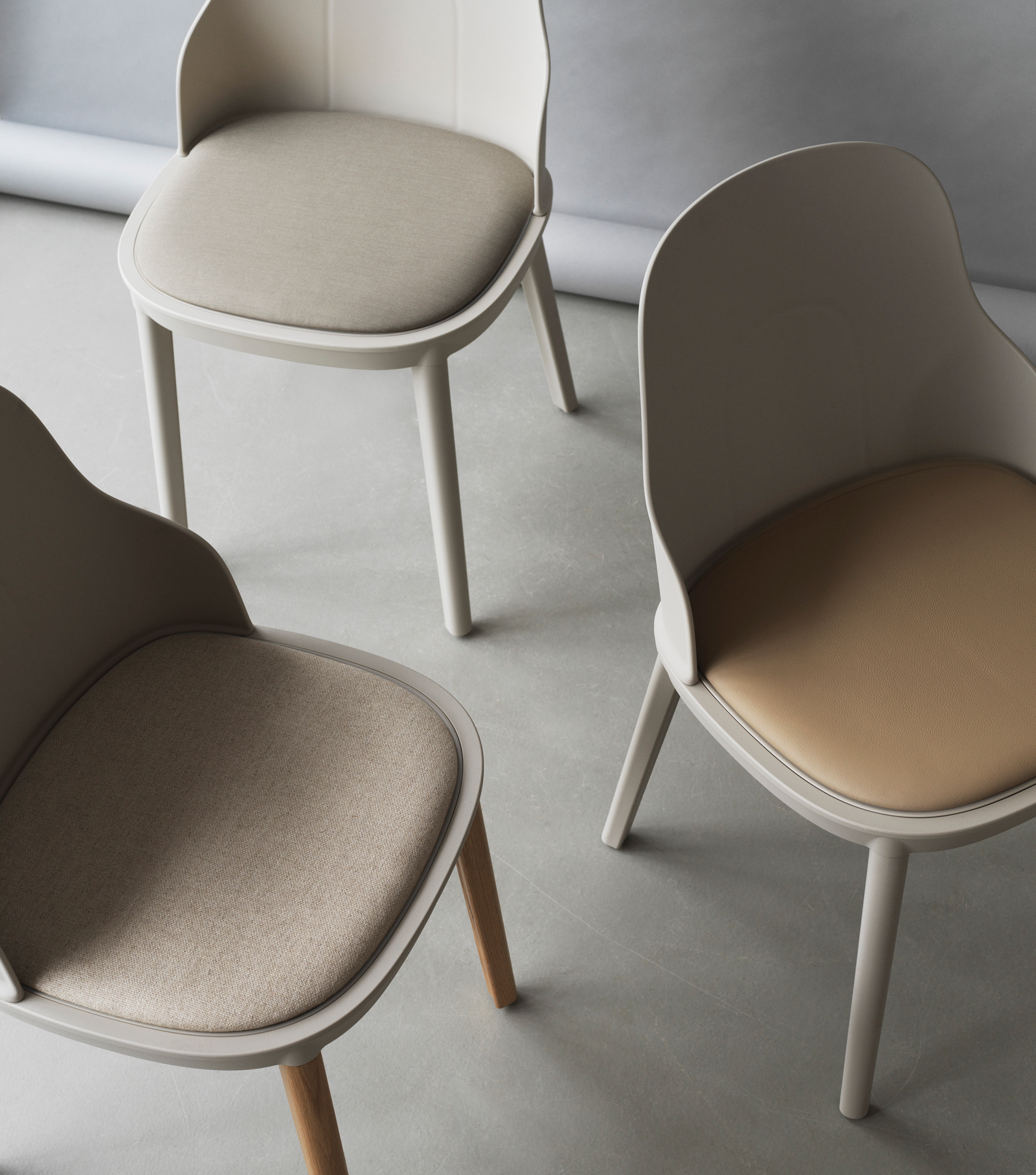 Reducing CO2 emissions
The knock down design means that Allez comes in separate components and is delivered flat-packed. Using this type of space efficient packaging reduces CO2 emissions during shipment and also makes it easy for the customer to bring home the chair. The assembly process has been carefully thought into the construction and makes it easy for the owner to put the components together. Allez comes with a small set of tools and an instruction manual, enabling the customer to assemble the chair in a matter of minutes. To meet more individual needs, Allez can also be ordered fully assembled.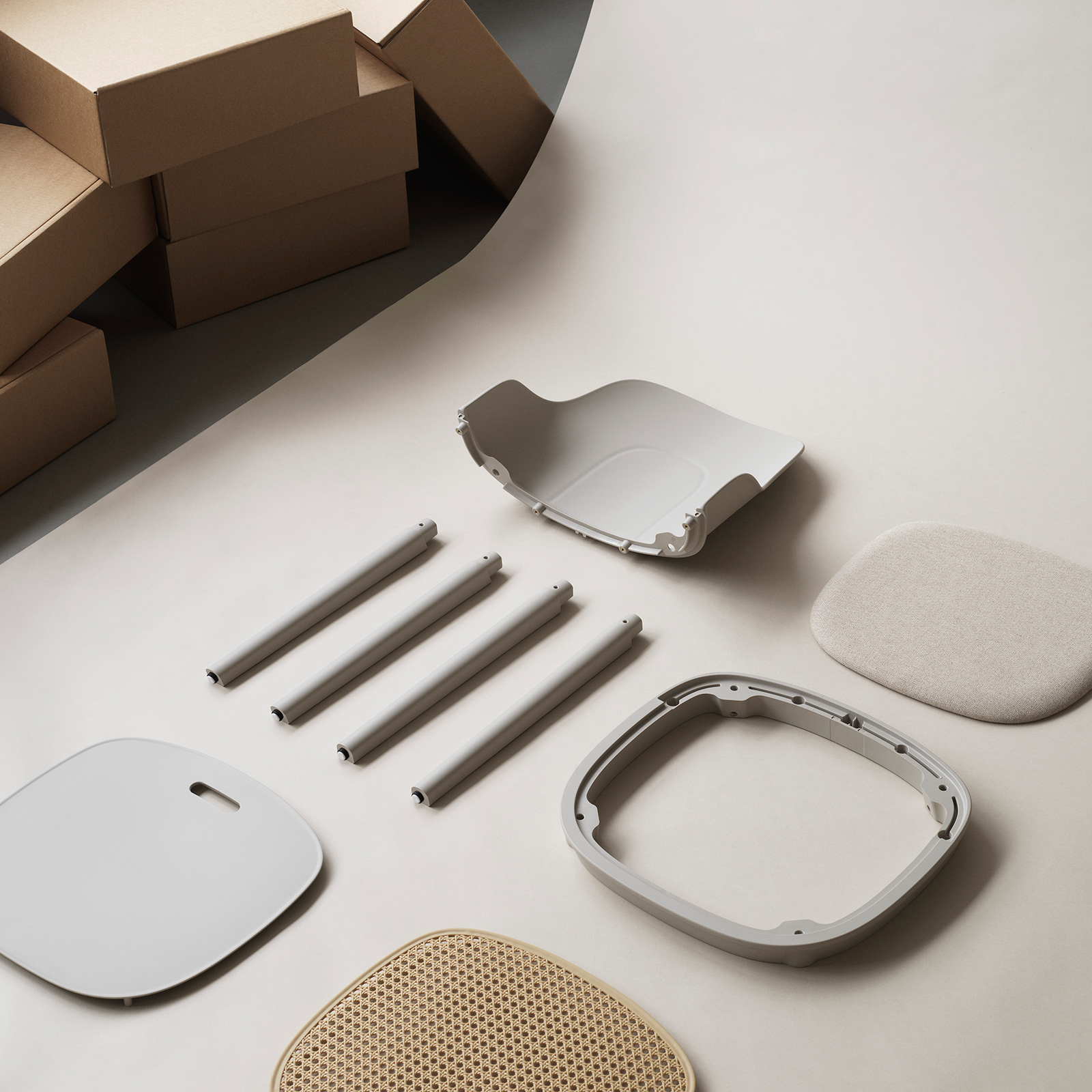 Minimal material and optimal strength
The main body of Allez is molded polypropylene (PP), a highly durable thermoplastic material which in its purest form can be recycled several times without losing its properties. The design is made through an injection molding process whereby gas is pumped into the mold, shaping the polypropylene. This technique enables the production of more complex items with greater tolerances in material thickness, while using only the exact material needed to make the chair, thus minimizing the amount of material used while increasing the strength of the product.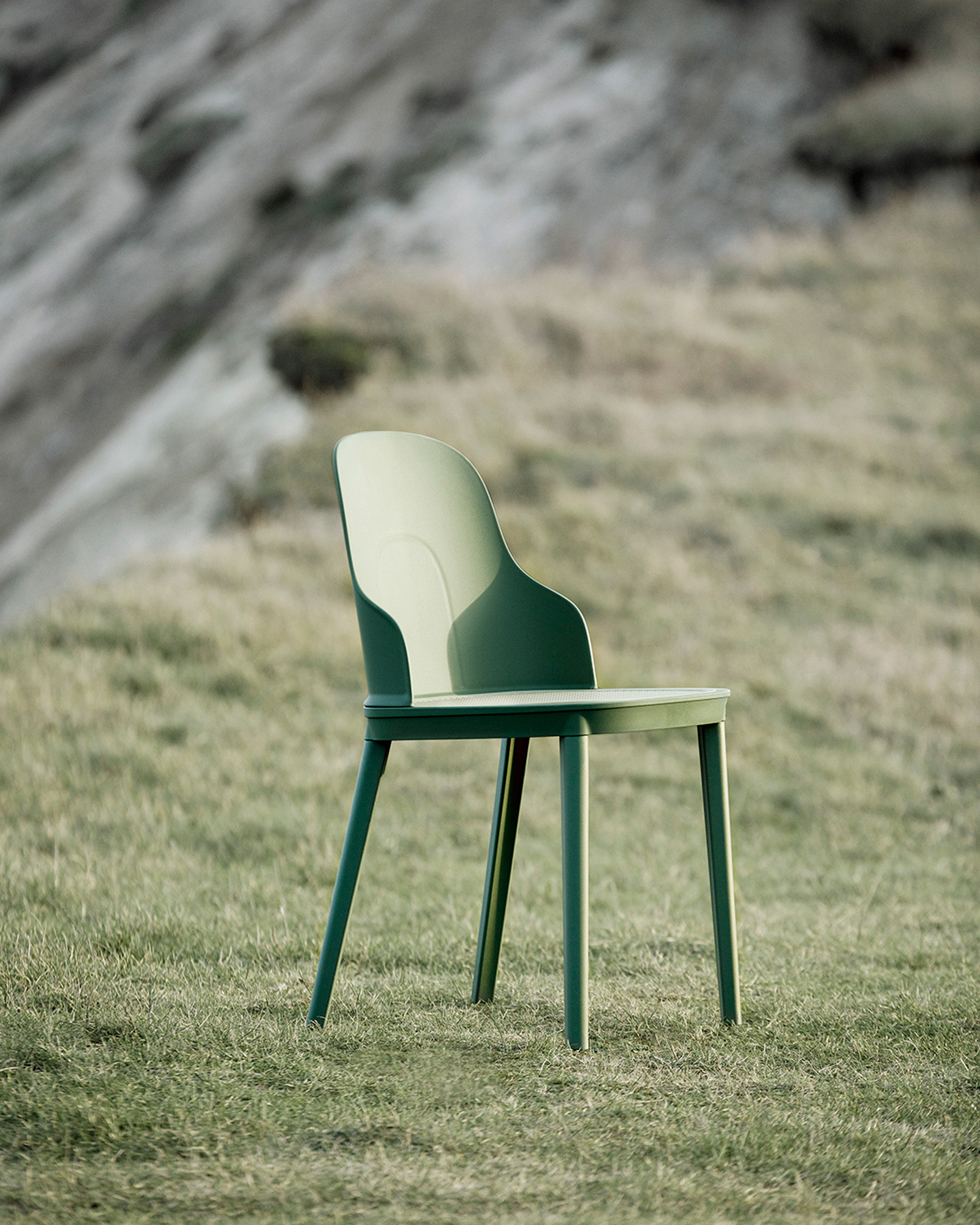 Reusing material for our black Allez chairs
When we start the injection molding process, the mold needs to reach a certain temperature and right color mix, which creates leftover material. Usually, residual material will be scrapped and burned, but because polypropylene (PP) is a highly durable and recyclable material, the scraped parts are granulated and colored black in order to reuse it for making new chairs. Therefore, our black Allez chairs are made in postindustrial regenerated PP from leftover production.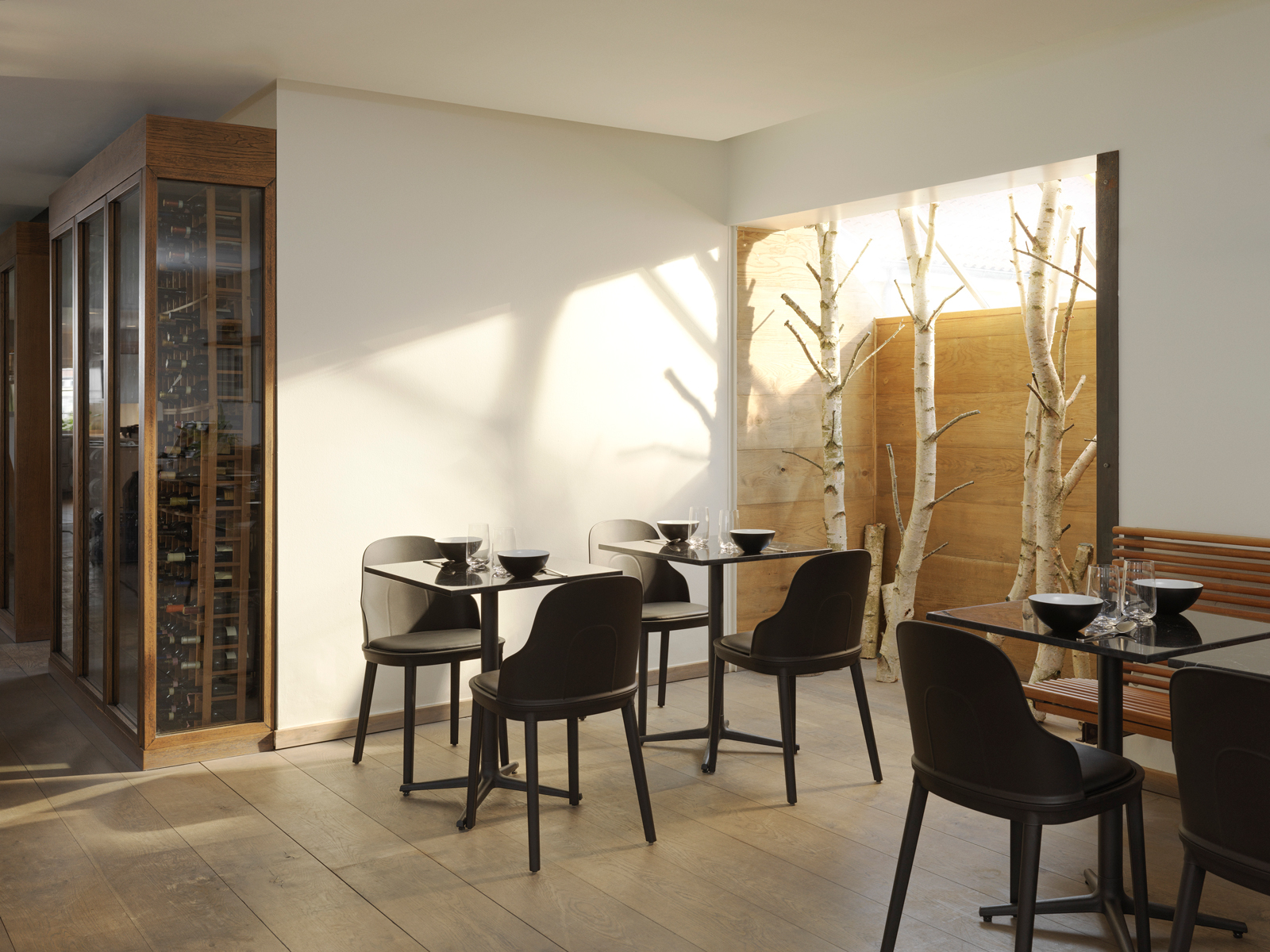 A light but durable design
With a minimal amount of material in the design, Allez weighs just 3.6 kg, making it easy to move around. Despite the light weight, the Allez chair meets European standards Level 2 (EN 16139:2013 and EN 1022:2005) and ANSI/BIFMA X5.1 – 2017, which classify the design for heavy use in areas with a high user intensity, such as airport terminals, teaching institutions and night clubs.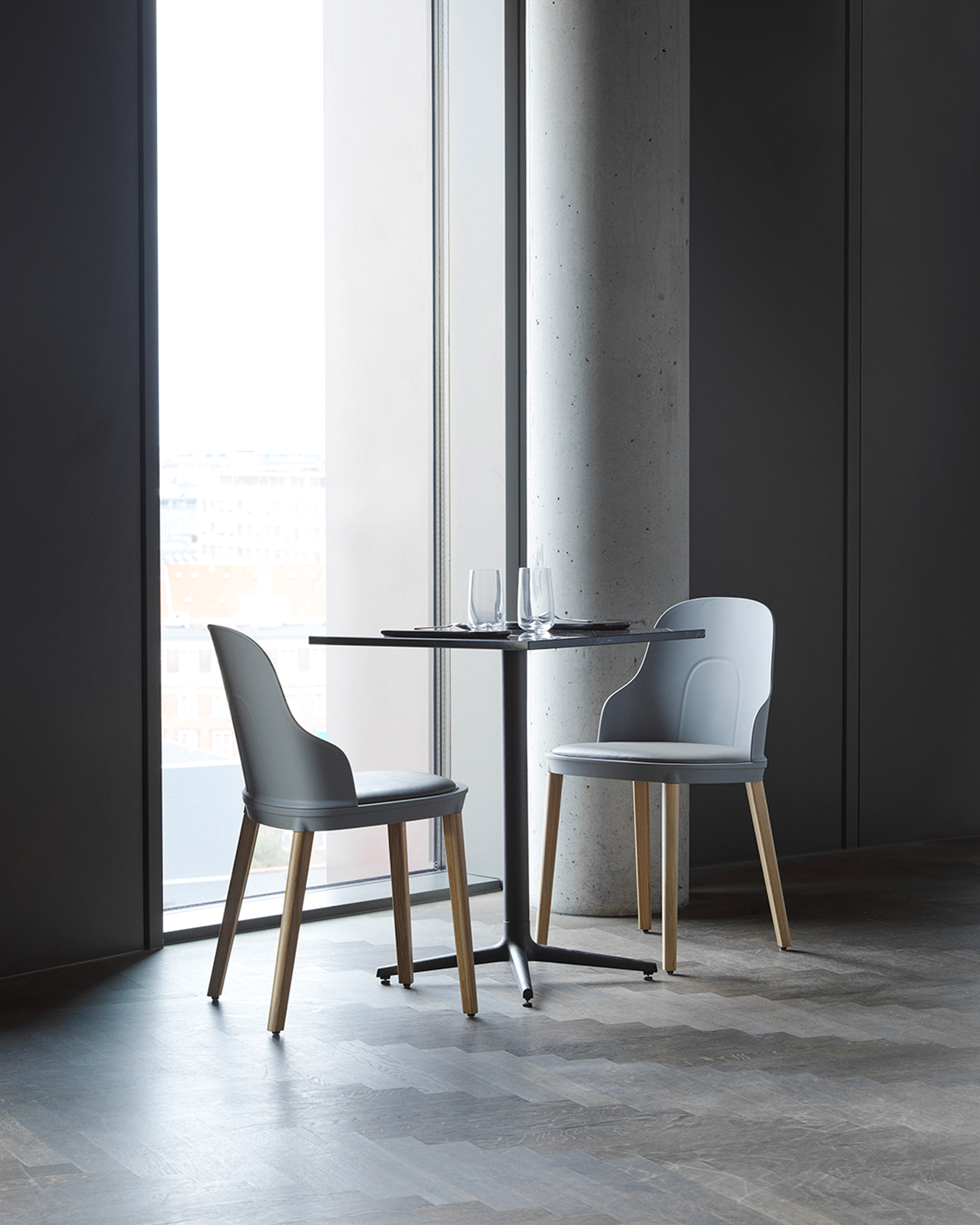 Watch our design team talk about Allez in the video below: