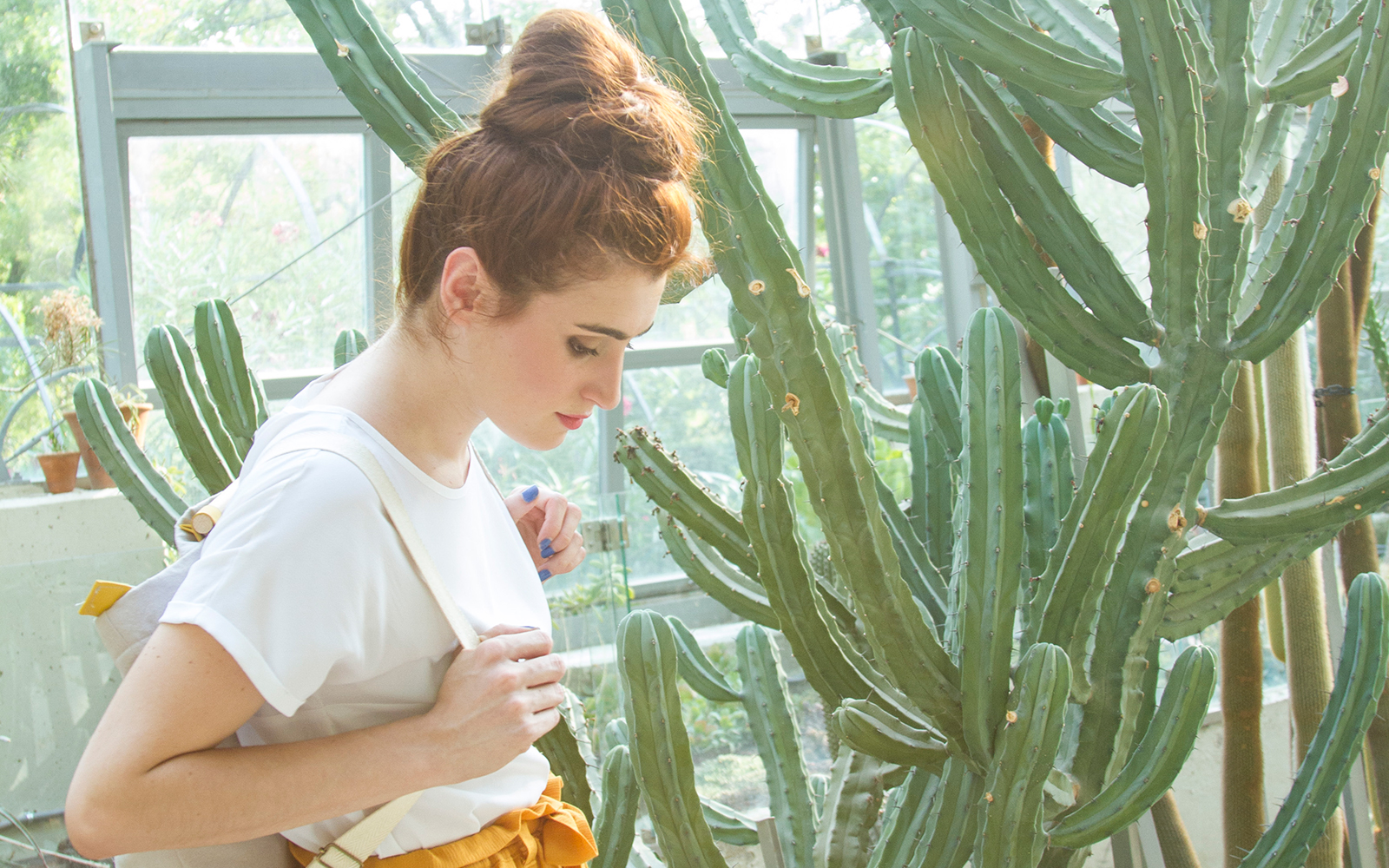 A Factory of Imagination
We tell our stories through fashion, music, food, art and interior design. The Daily Fiction universe makes it possible for each of us to choose our own combination of colors, patterns and materials through which tell our own personal story. We sat down with the Spanish blogger Koral Antolín to talk about her blog Fábrica de Imaginación and her world of Daily Fiction.
Koral, how would you describe your personal style?
"It's quite eclectic! But I do really like Scandinavian style - both in interior decoration and fashion. And, I am mad about antique furniture!"

Where do you find inspiration?
"I tend to find inspiration in people's own creativity, authentic people with a unique personality, at design trade fairs and in raw materials... there are many things that inspire me!"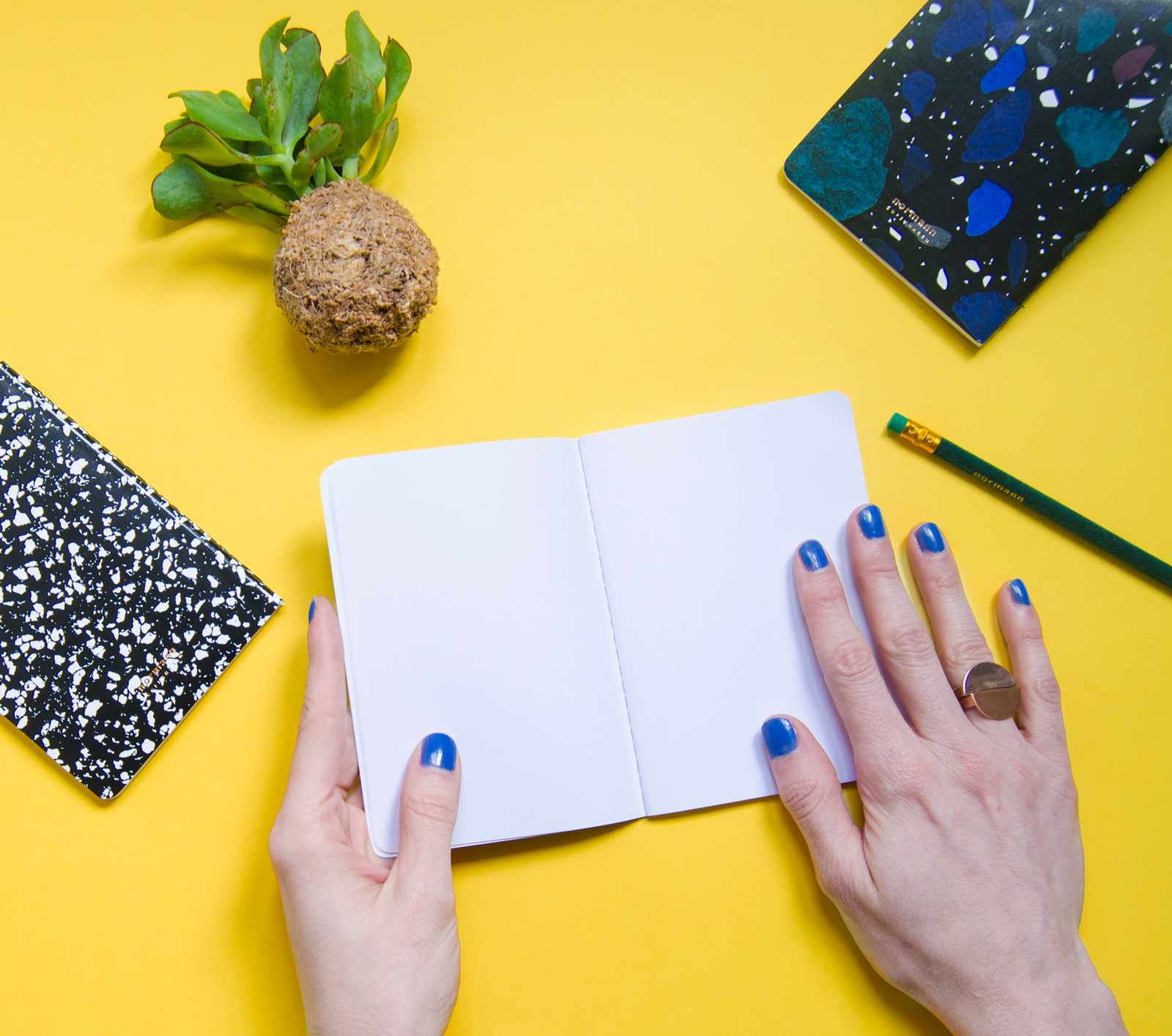 Koral's selection: the small Busy Structure and Space Stone Dark terrazzo notebooks.
Which Daily Fiction products did you choose?
"I chose three small 'Todays and tomorrows' notebooks. I love the way that they look together! If I would add other products, I would choose the rest of the terrazzo notebooks, the paper clamps and the geometric scissors."
What are your favourite colors or patterns in the Daily Fiction universe?
"I like the fusion of terrazzo patterns with solid colors, whether they're pastel tones or electric colors. I love how all the patterns work together!"


What ideas and thoughts lay behind your Daily Fiction selection?
"Blue, copper and yellow are the colors of my blog. Blue has the power to express confidence and certainty, while copper is one of my favorite materials. I used to work a lot with it when I was at university and had the greatest fun with it! Plus, I have always admired long beautiful copper-colored hair!
Yellow gives you a point of light and brightens any space or photograph. As for the terrazzo pattern, ever since it has conquered the interior design world, I have been looking for it everywhere. I chose the notebooks, clips, rules, paper clamps and scissors because I truly love office accessories - they are my downfall!"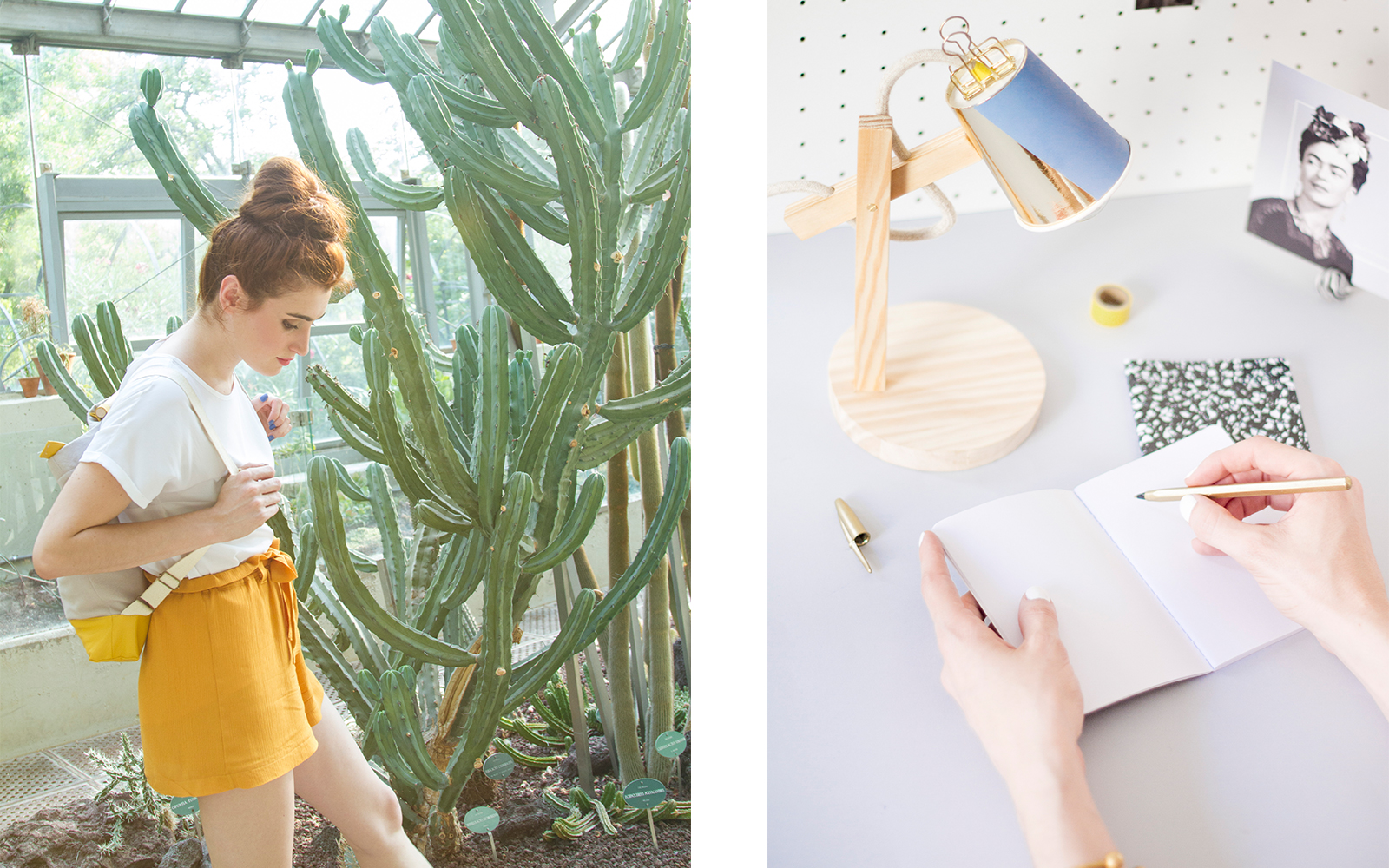 Koral and her Daily Fiction notebook in a black and white terrazzo print.
If your Daily Fiction had a name, what would it be?
"The Creative Story describes my universe and my current way of living quite well!"
You can find Koral on Instagram as @fabricadeimginacion, a beautiful potpourri bursting of colors and creative ideas.