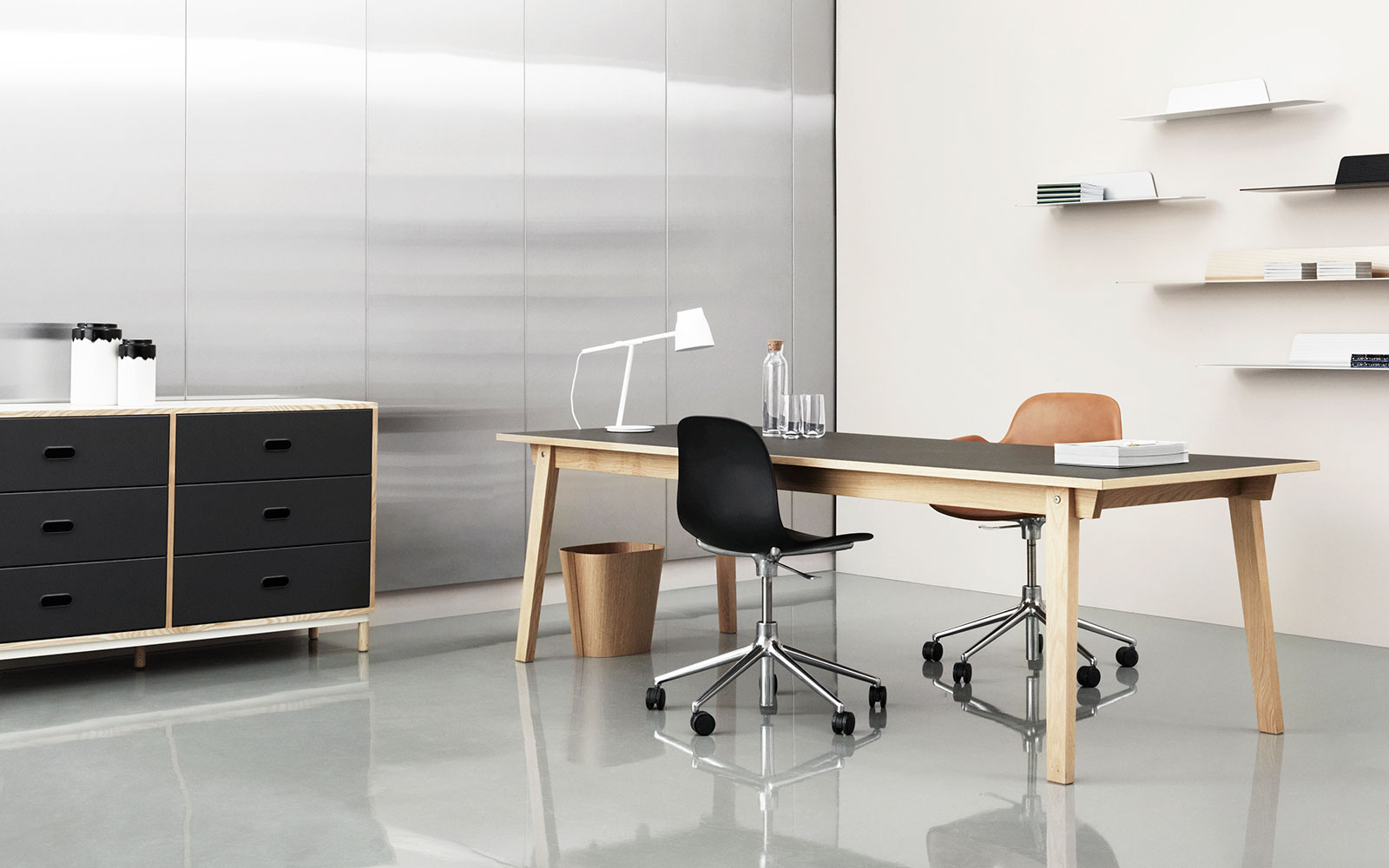 Office Design Inspiration
From the small entrepreneur's workshop to sizeable corporate offices, clever workspaces should make way for big and bright ideas. Our collection offers smart storage solutions, comfortable seating and adjustable light sources that offer a vigorous and playful approach to professional environments.
Whether it's a minimalist atmosphere you are seeking to set up, or an inspiring space to get creative juices flowing, the right furniture pieces and design accessories can make all the difference and accentuate your office the way you desire.
THE INDUSTRIAL ONE
Daily Fiction office supplies with the terrazzo-inspired 'busy structure' pattern.
Create an industrial inspired work space with steel elements, such as the legs in the Journal desk or the black and white Nic Nac organizers.
The Journal desk collects all cables of your gadgets in an outlet integrated in the back of the table, while the drawer below the desktop lets you keep your office supplies neatly tucked away, when you are not using them.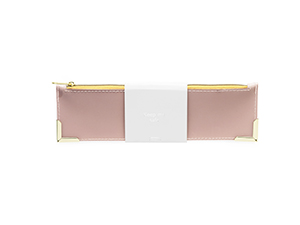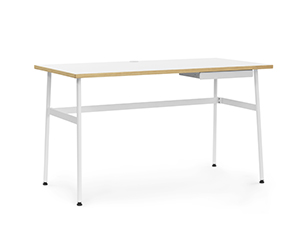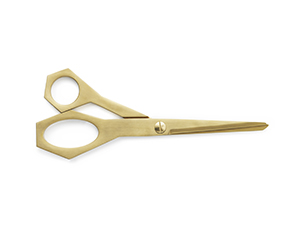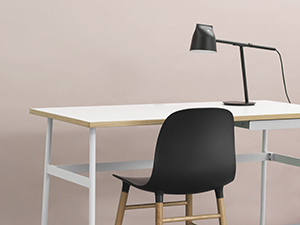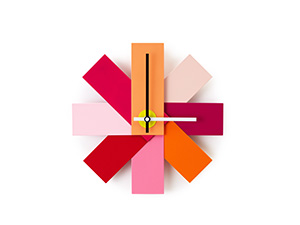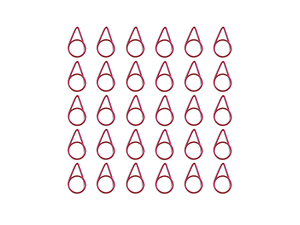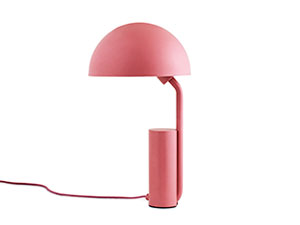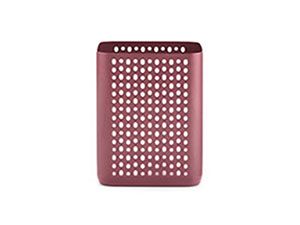 The white Journal desk will ensure a balanced overall look, while details like the Watch Me wall clock or the Cap lamp to tie the pink hues together. All smaller work necessities can find their home in the Nic Nacs, which will make sure that your desk space is clean and supports your creative activities.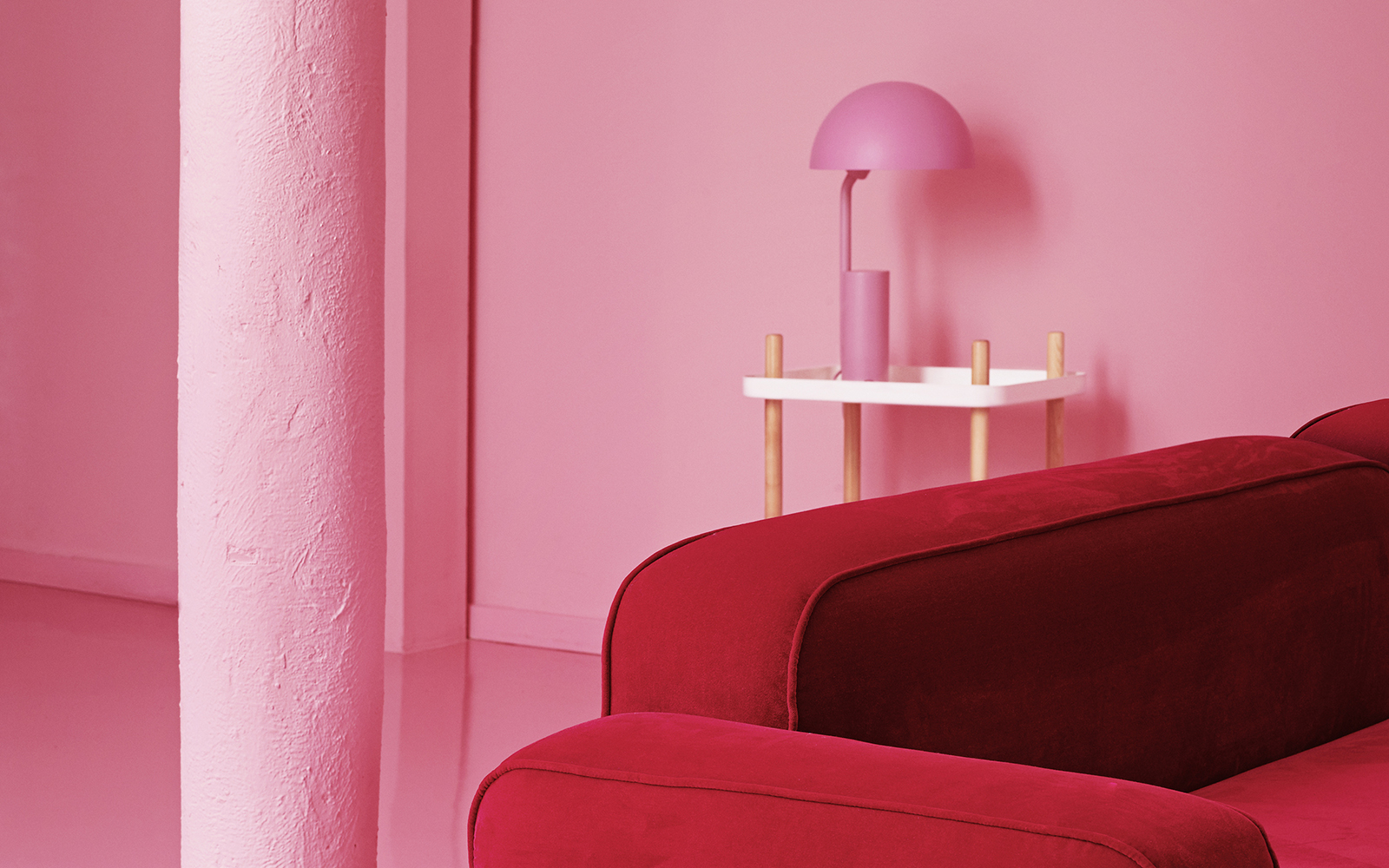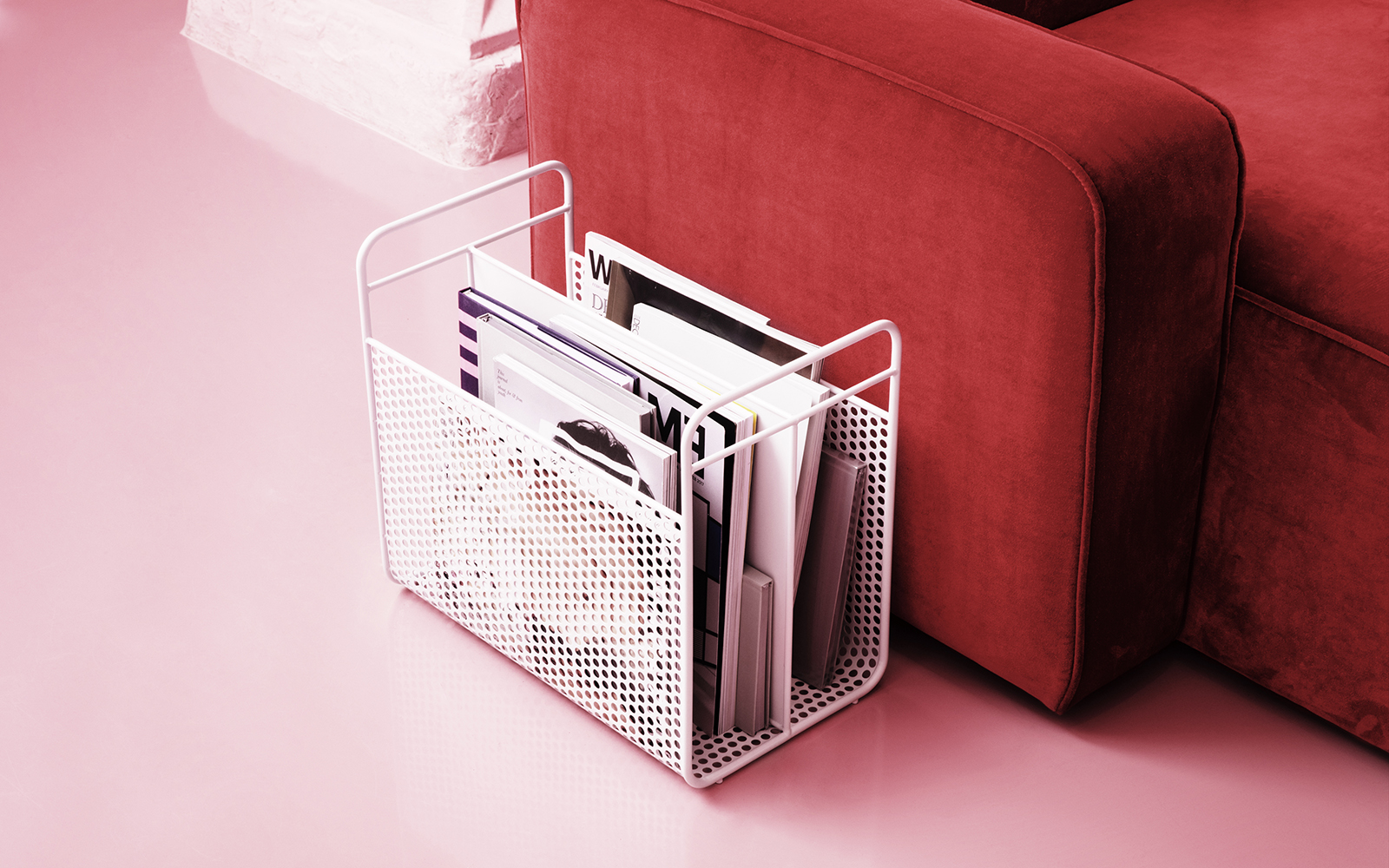 Analog magazine rack keeps your printed matter in order.
THE NOSTALGIC ONE
Those of you, who fondly remember the paper-and-pencil age, can reminisce about the good old times with this retro inspired, yet modern work space.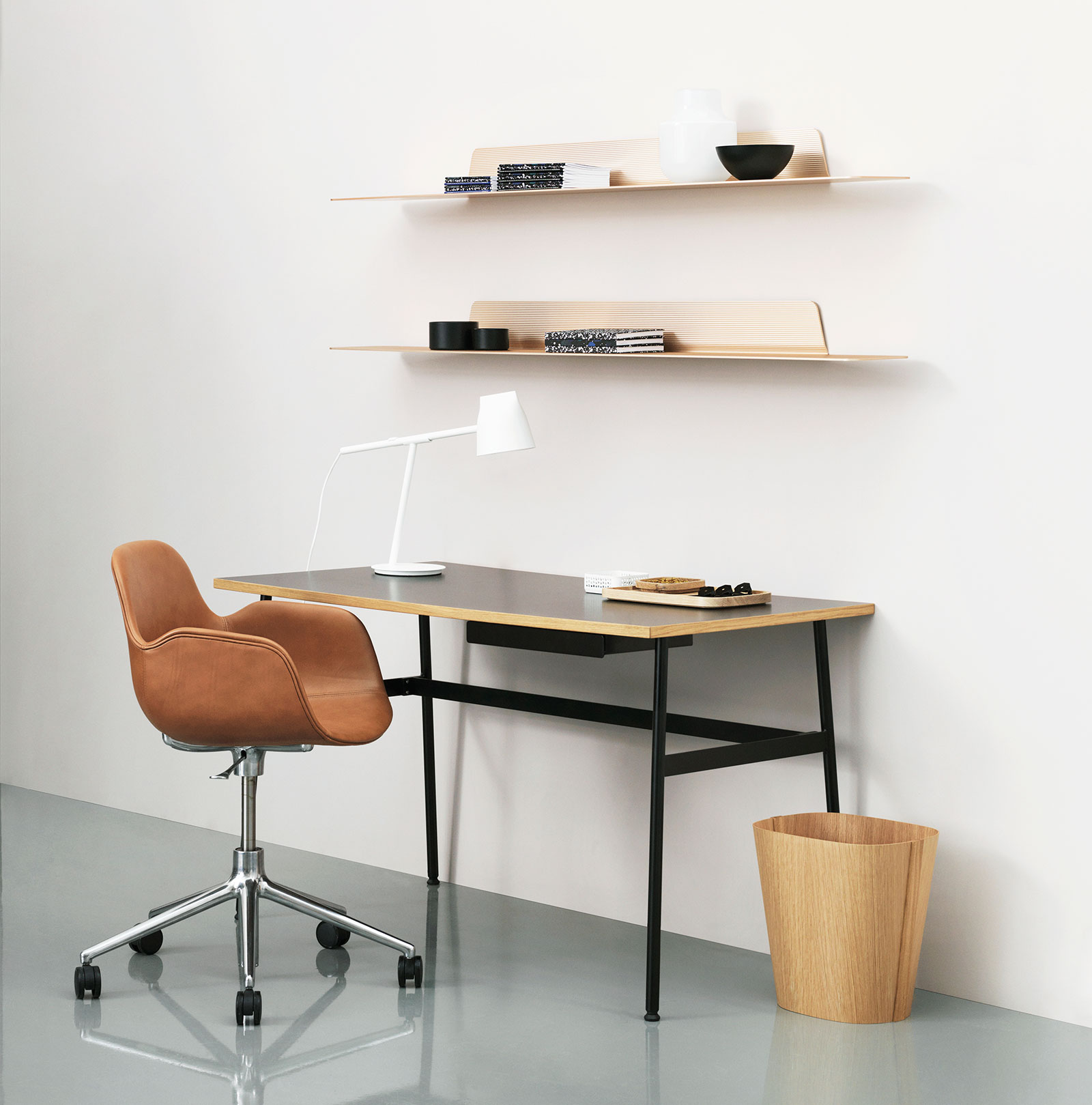 Shades of wood mixed with black give a sophisticated office interior.
The Knot chair and Bau lamp make a sophisticated office environment, with wooden elements that play well together and create work space full of nostalgia. Place a charming wooden figure like Ducky or Swan on the desk or a bookshelf, to add an element of humor.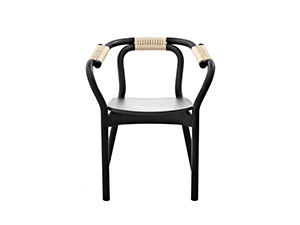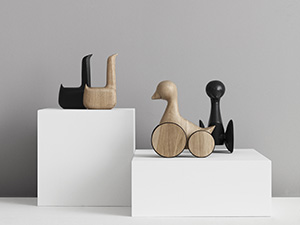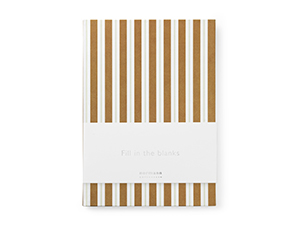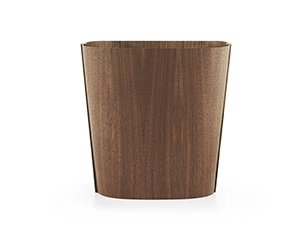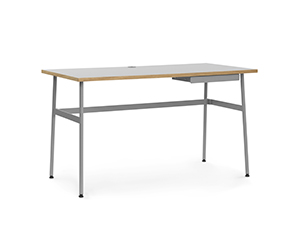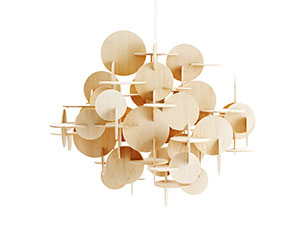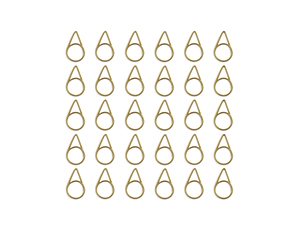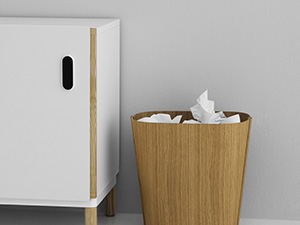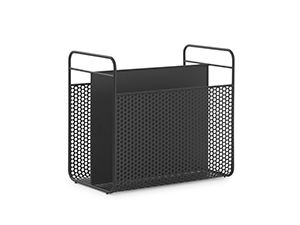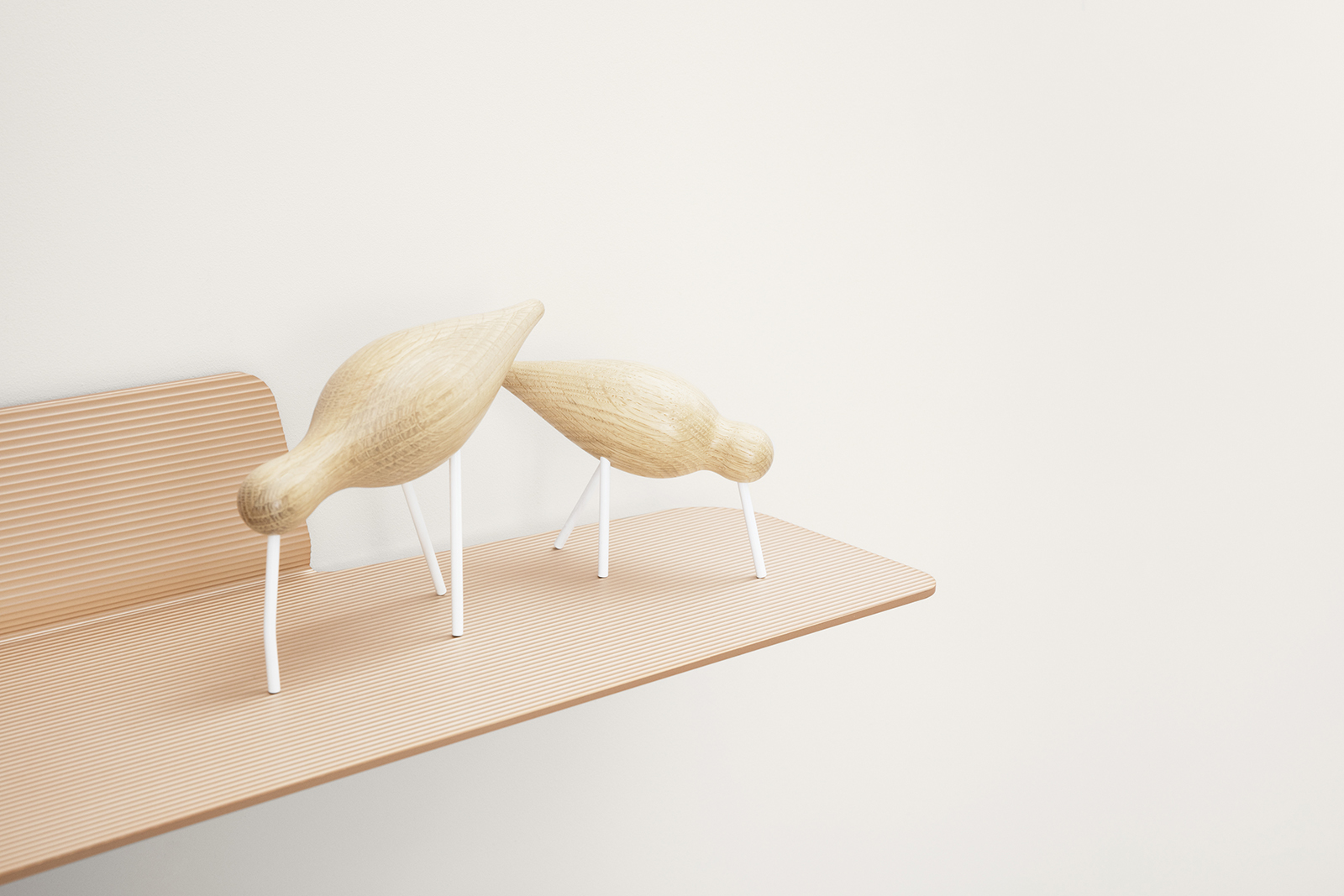 Two wooden shorebirds on a champagne colored Jet shelf.
THE ORGANIZED ONE
If you like your working space to be well organized and your office necessities nicely stored, this is the office for you. The Pocket organizers can be mounted on the wall to keep small items safe. Use different sizes and arrange them together to build a storage system with a visual effect.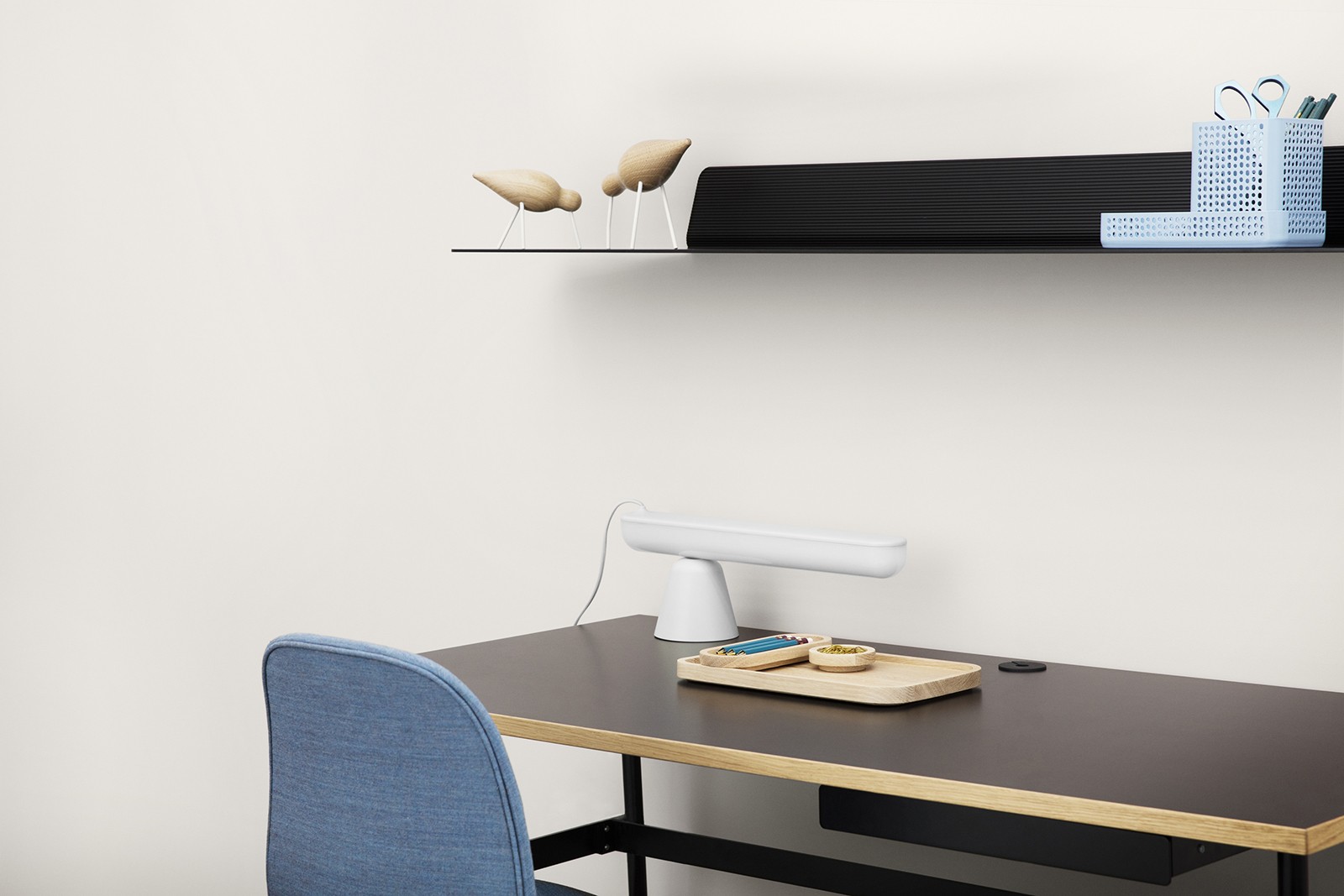 Daily Fiction file holders are great to keep magazines and paperwork in place. Mix the different colors and patterns and get organized in a fashionable sense. The Journal desk in light blue has a calming and effortless effect on the overall style of the office space.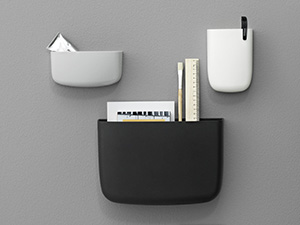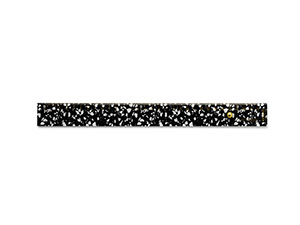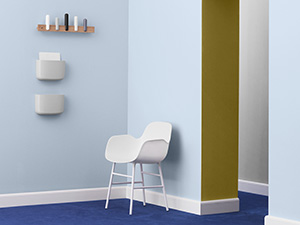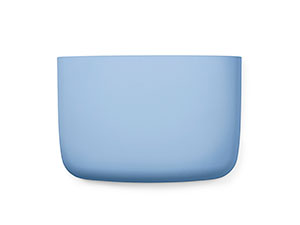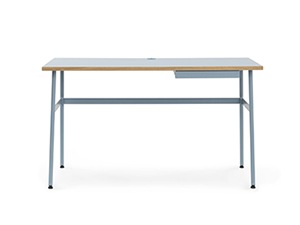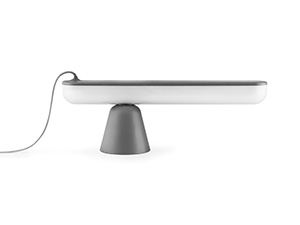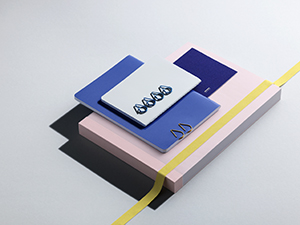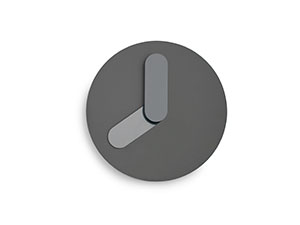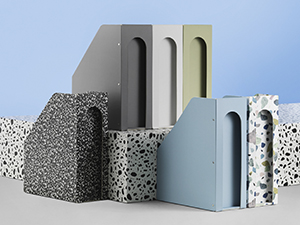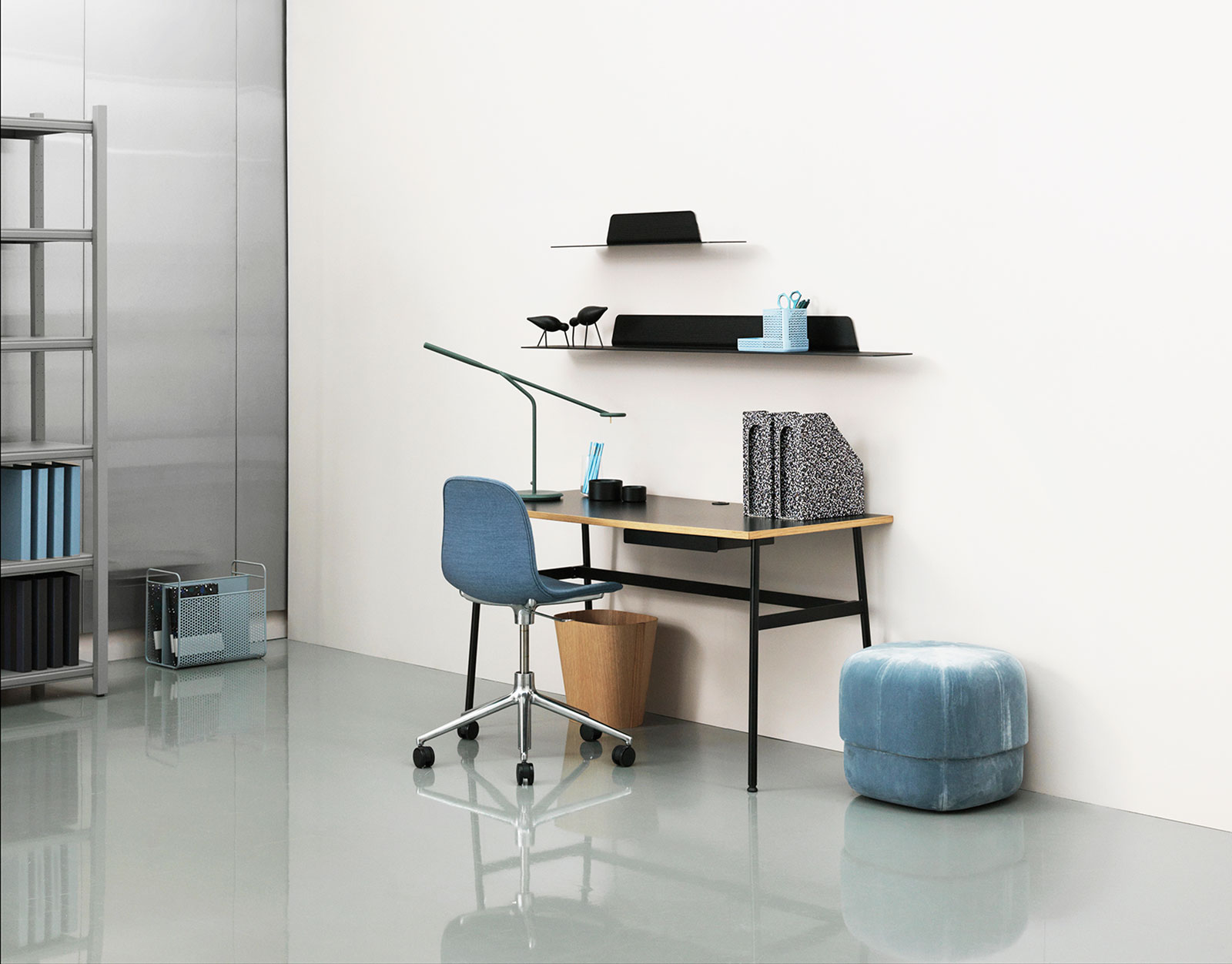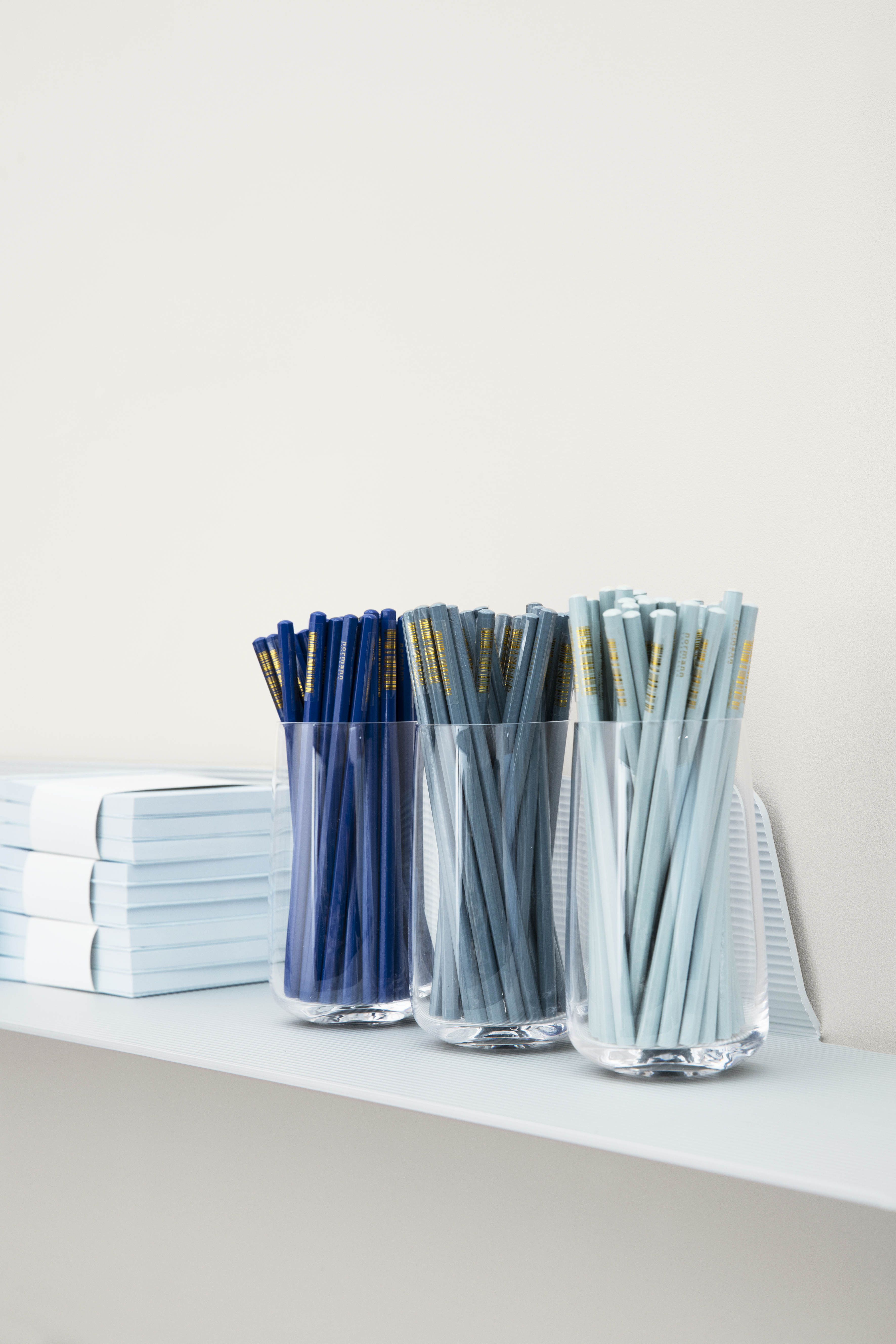 Daily Fiction pencils and notebooks neatly organized on a Jet shelf.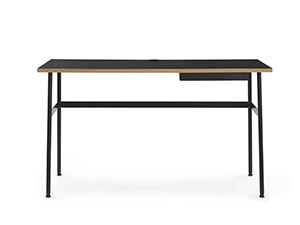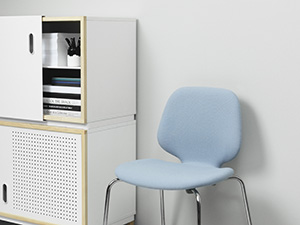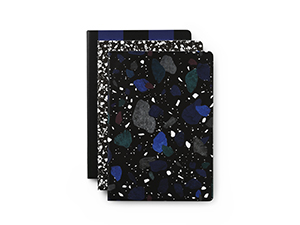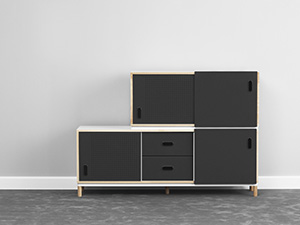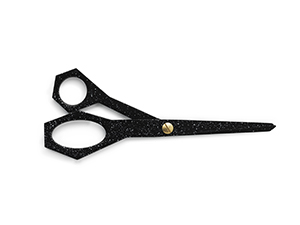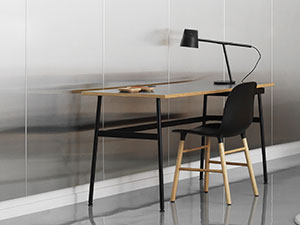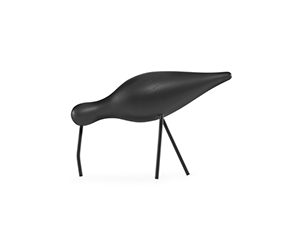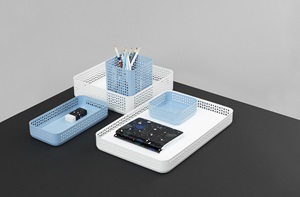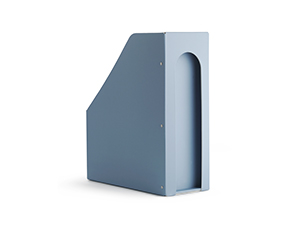 That way you have space to work, while keeping your office necessities close at hand. To give the minimalistic office look a personalized touch, bring in a wooden figure, like the Shorebird.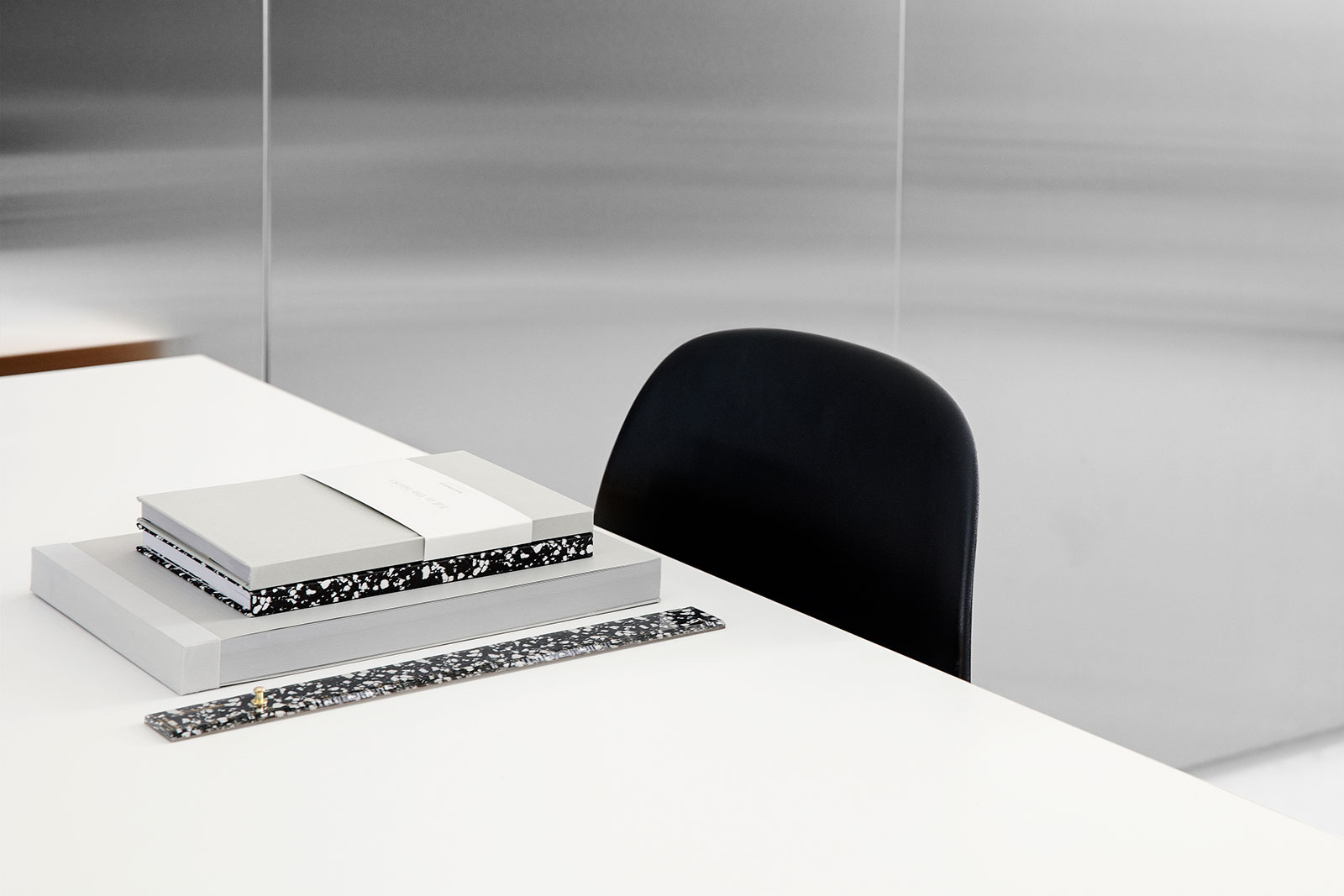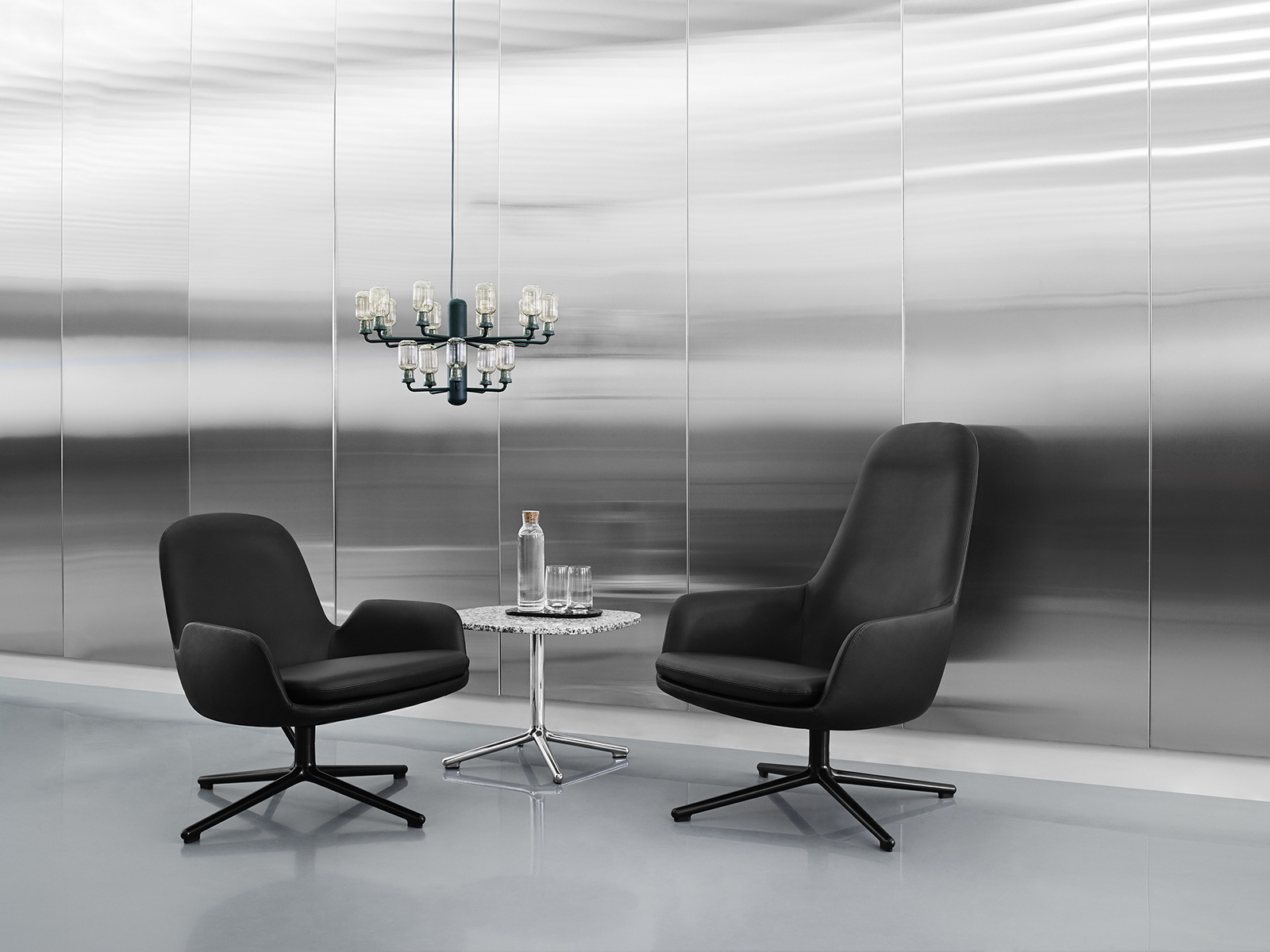 Era lounge chairs upholstered in black leather against walls clad in steel.
THE PINK ONE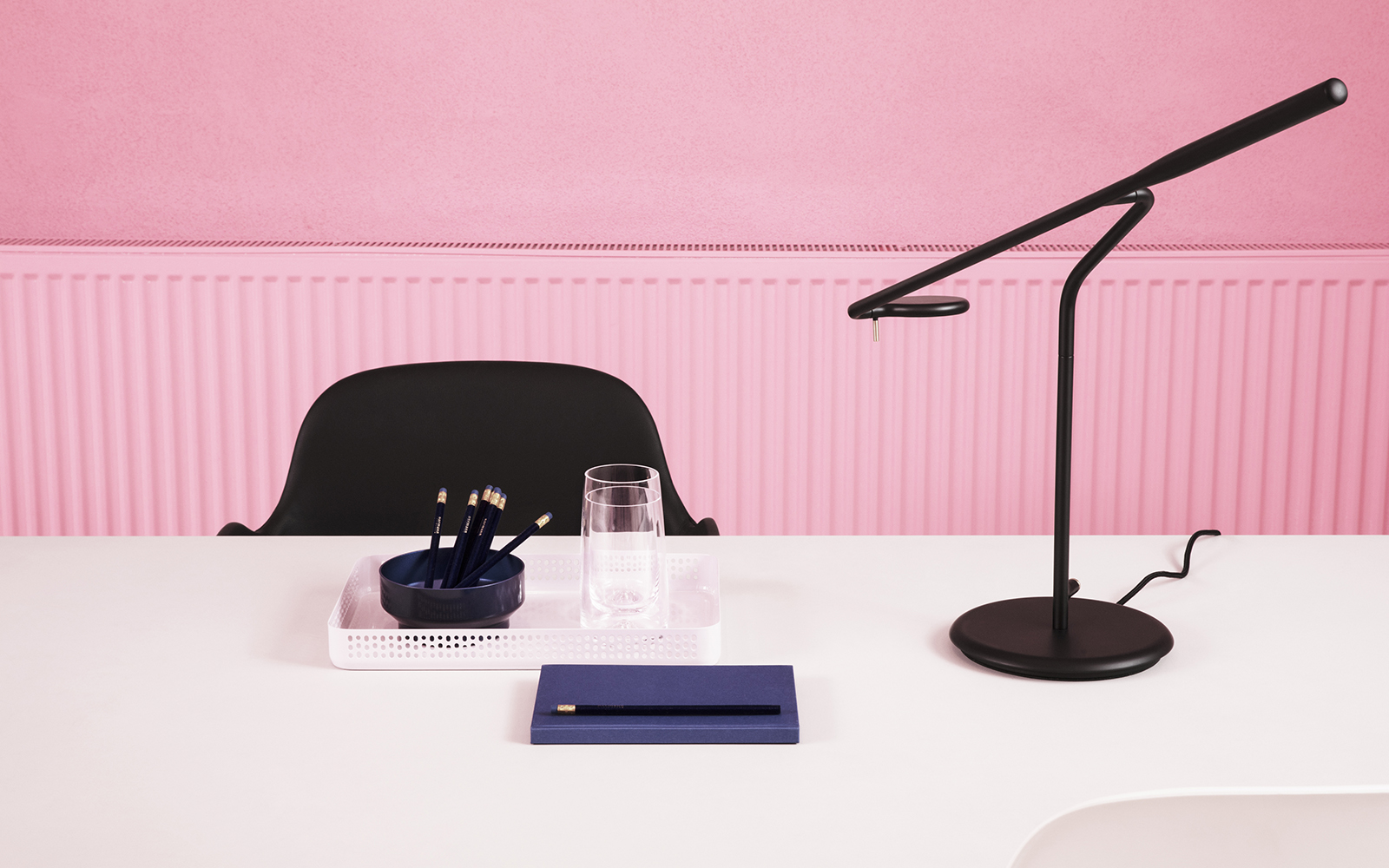 Tired of boring office supplies? Add a dash of pink to your office decor to create a bright and inspiring place. The Daily Fiction collection offers notebooks, scissors, paper clips and more in exquisite materials and colors.