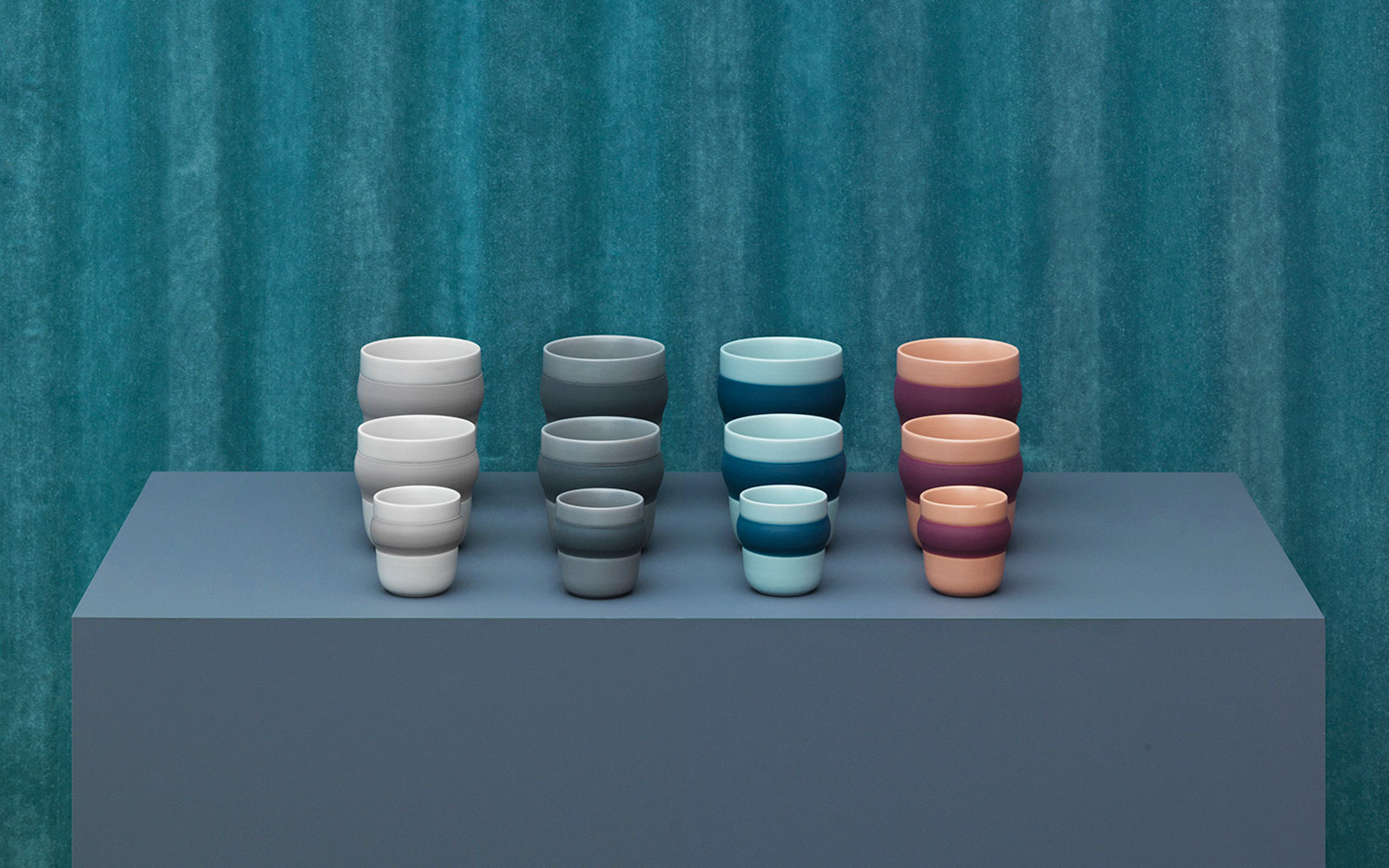 The Perfect Cup Of Coffee
A good day starts with a fresh cup of coffee. Find the right set of coffee cups that matches your taste, both in terms of your interior decor and your coffee drinking preferences.


FRESH OFF THE PRESS: NEW OBI CUPS

Obi is the newest addition to our cups: a clean, balanced porcelain cup with a curvy silhouette and a full-bodied middle. The shape is hearty and organic, with its voluminous silicone mid-section forming an inviting curve that protects your hand from the warm contents.

The series includes three sizes: the small espresso cup for the fast ones, a medium-sized cup for your everyday fresh brew coffee, and for those that need it: the really big Monday-morning-mug.
MATCH YOUR CUP TO YOUR COFFEE QUIRKS

Are you currently taking your chance with one of the new funky lattes spotted across social media? Avolattes, green matcha lattes, immune-boosting pink lattes, golden milk tumeric lattes… - or is a plain old cup of normal coffee what gets your going in the morning? Either way, your cup of joe deserves to be served in style!
The Bliss Cup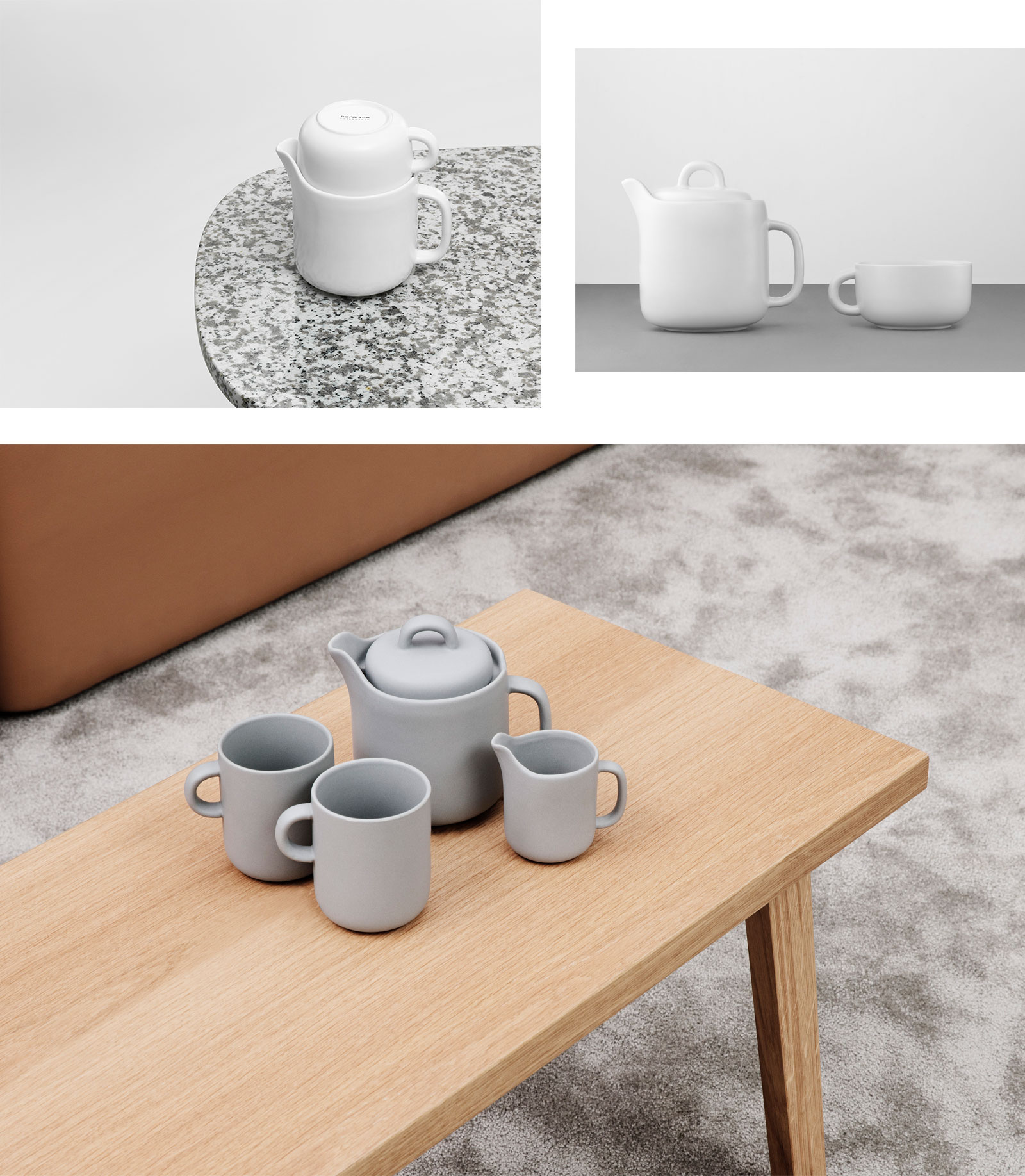 Bliss cups, Milk jug and Tea pot.

The Junto Cup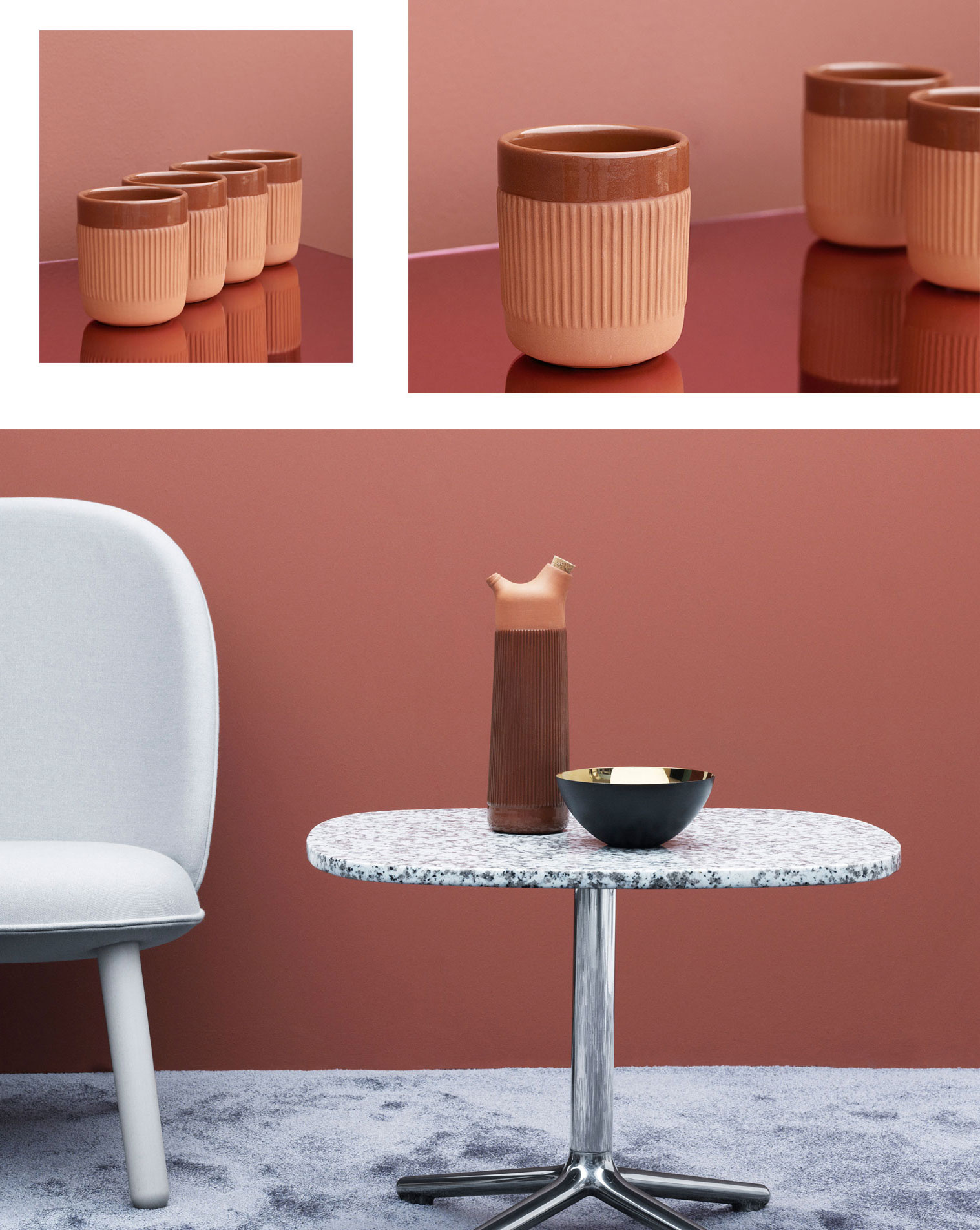 AW17 Novelty: Junto cups made of partially glazed terracotta.

The Mormor Cup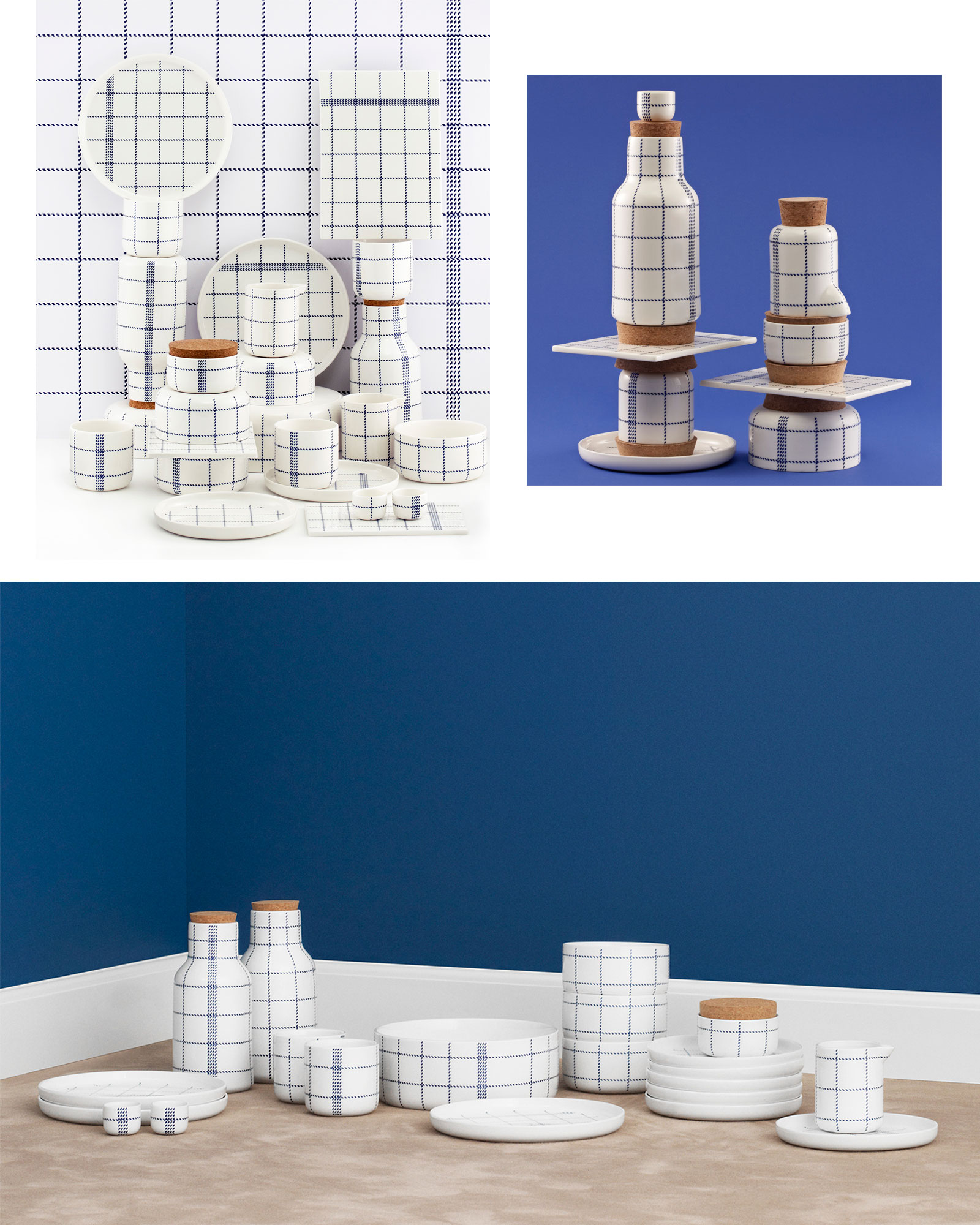 An all time classic: the Mormor series including cups and tableware.

COFFEE AND HYGGE

Scandinavian coffee culture is often about hygge. Hygge happens when we commit to the pleasure of the present moment and appreciate small gestures that make us feel at home.
A simple shape and soft contours fuse together in the Bliss tea service that oozes peace and idyll, with its organic shape that perfectly fits into the hand. Let the warmth and aroma of coffee or tea invite you into a moment of relaxation and enjoyment.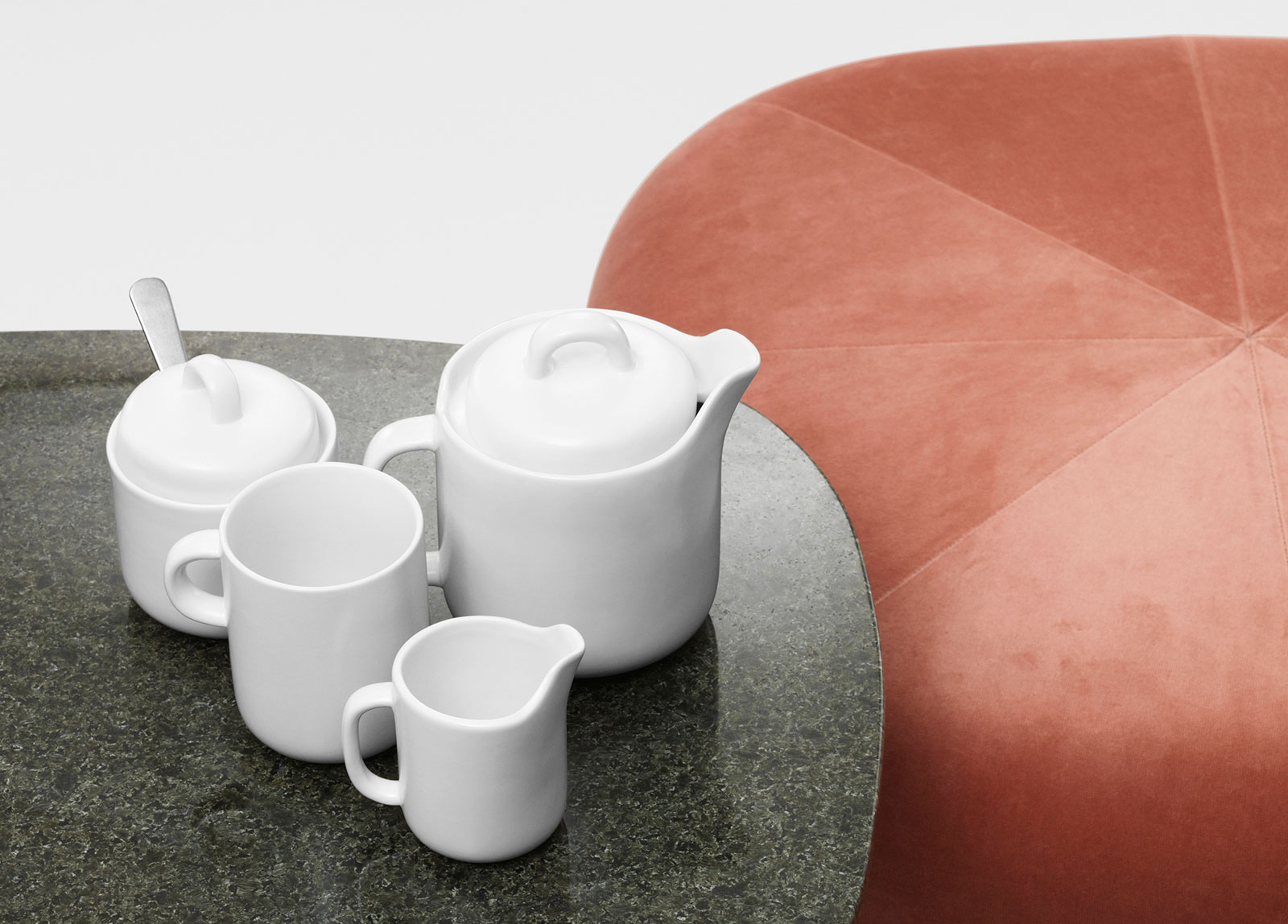 Bliss tea service including a pot, sugar bowl, milk jug and cup.
The Normann Copenhagen collection of coffee and tea cups offers Nordic designs with a color palette in earthy tones, fresh green and blues, to crisp whites and clean greys. Pick your favorite series from the designs below or mix and match the different cups and mugs together!