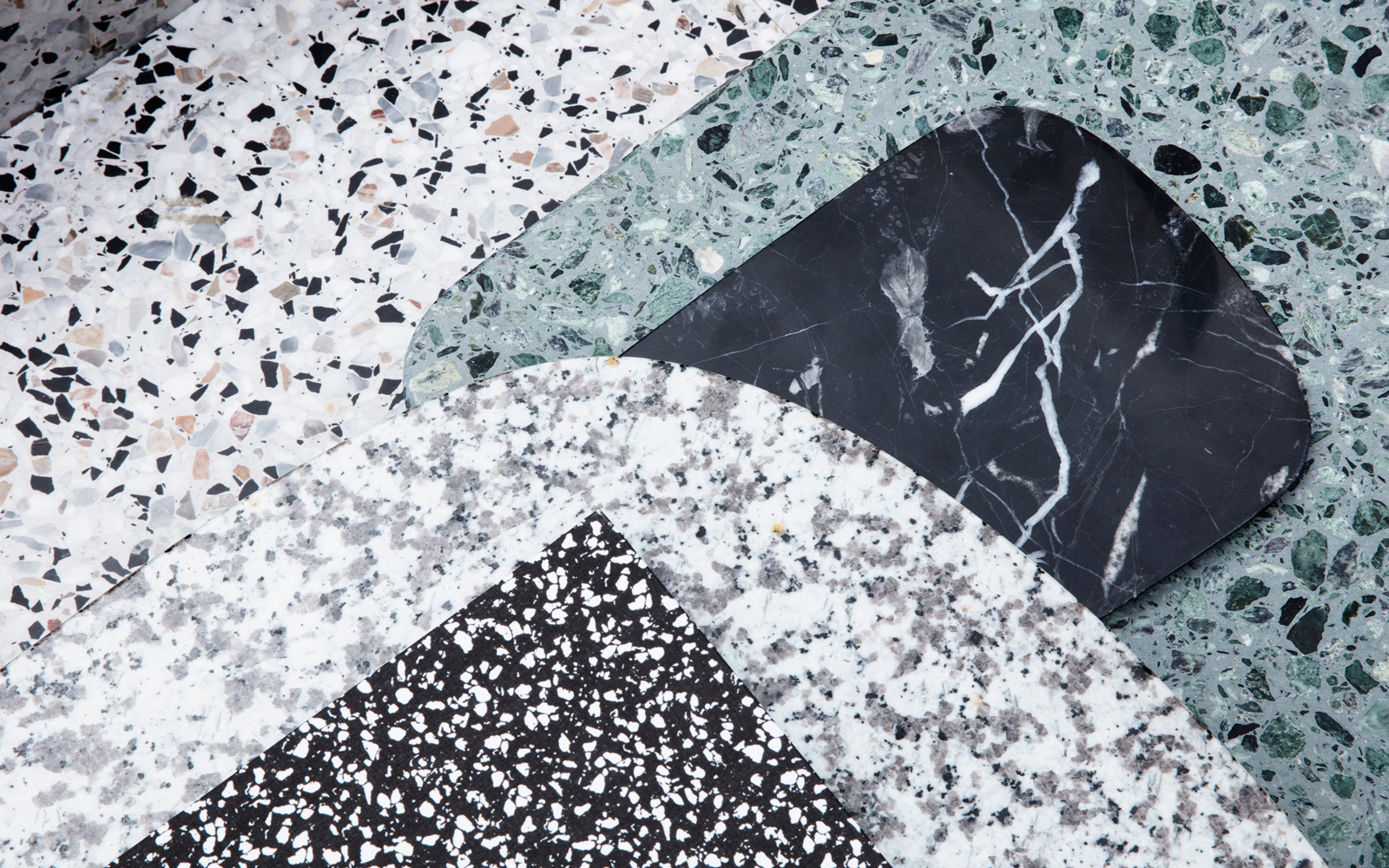 Trend: Speckled terrazzo and decadent marble
Through centuries both terrazzo and marble have been used as construction and finish materials in buildings. While marble has become more popular in interior design the recent years adding an elegant expression to designs, the trend of terrazzo is growing and appears to continue – the possibilities with this vivid, speckled pattern seem endless.
Terrazzo effect design will be a trend to watch, bringing the reclaimed expression to life and creating a timeless, natural look.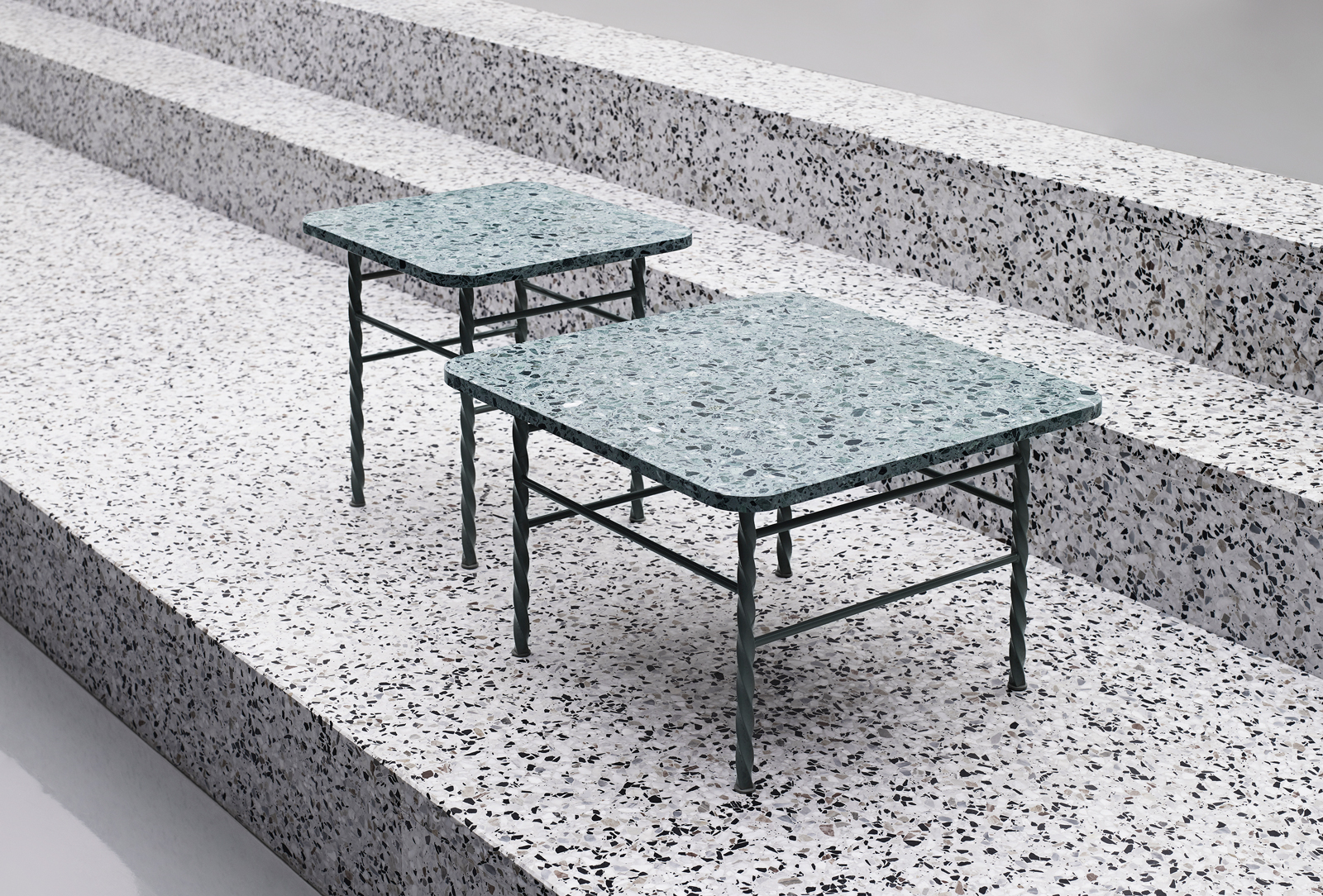 Terra coffee table in terrazzo designed by Simon Legald.
Exposed fragments appearing in terrazzo create an interplay with colors and shades that gives every piece its own personal characteristics.
Inspired by the traditional Italian terrazzo floors, designer Simon Legald used the expressive material in the design of a modern yet nostalgic coffee table. The Terra table carries strong references to southern craft traditions.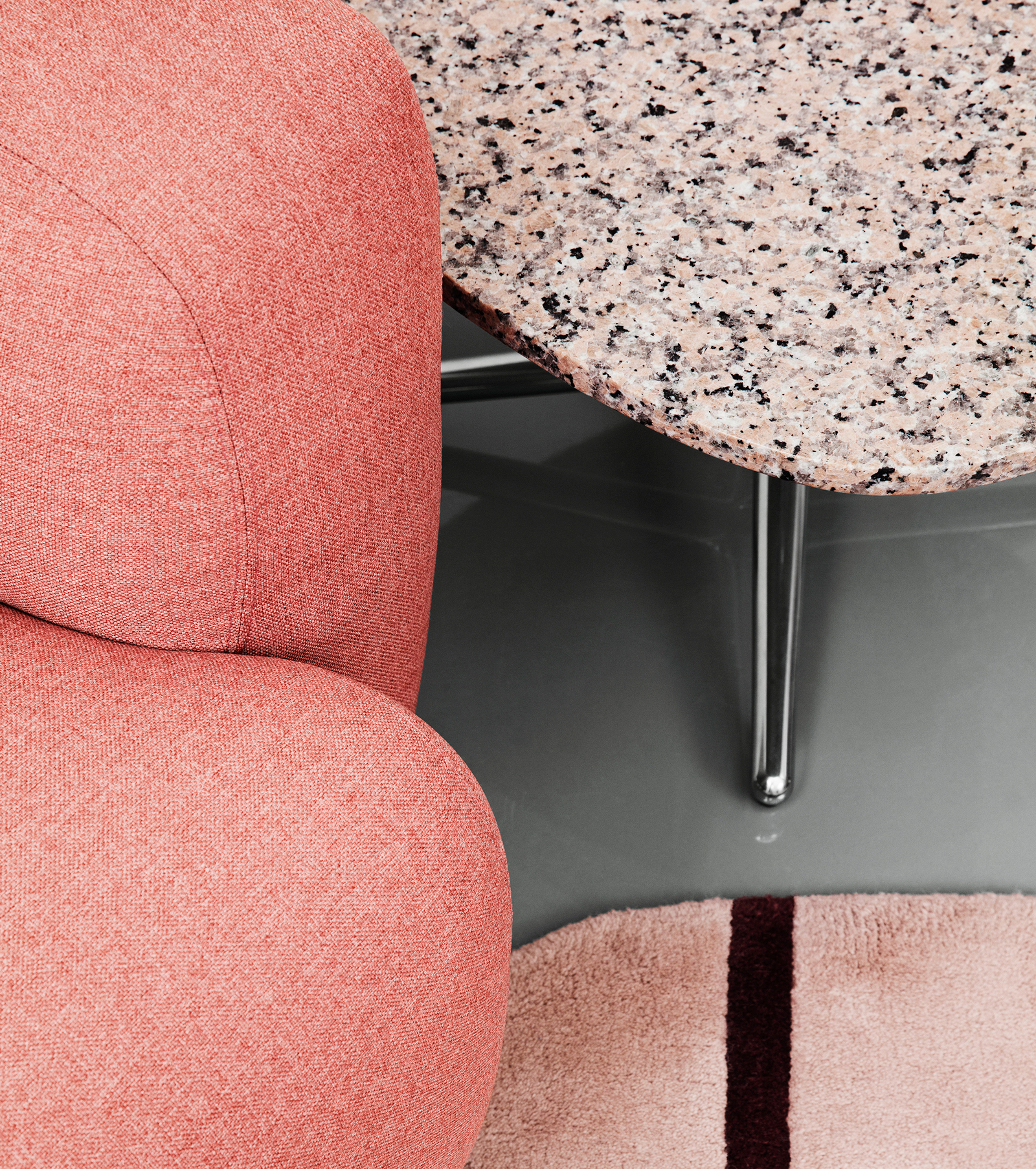 Era coffee table in a blush toned granite.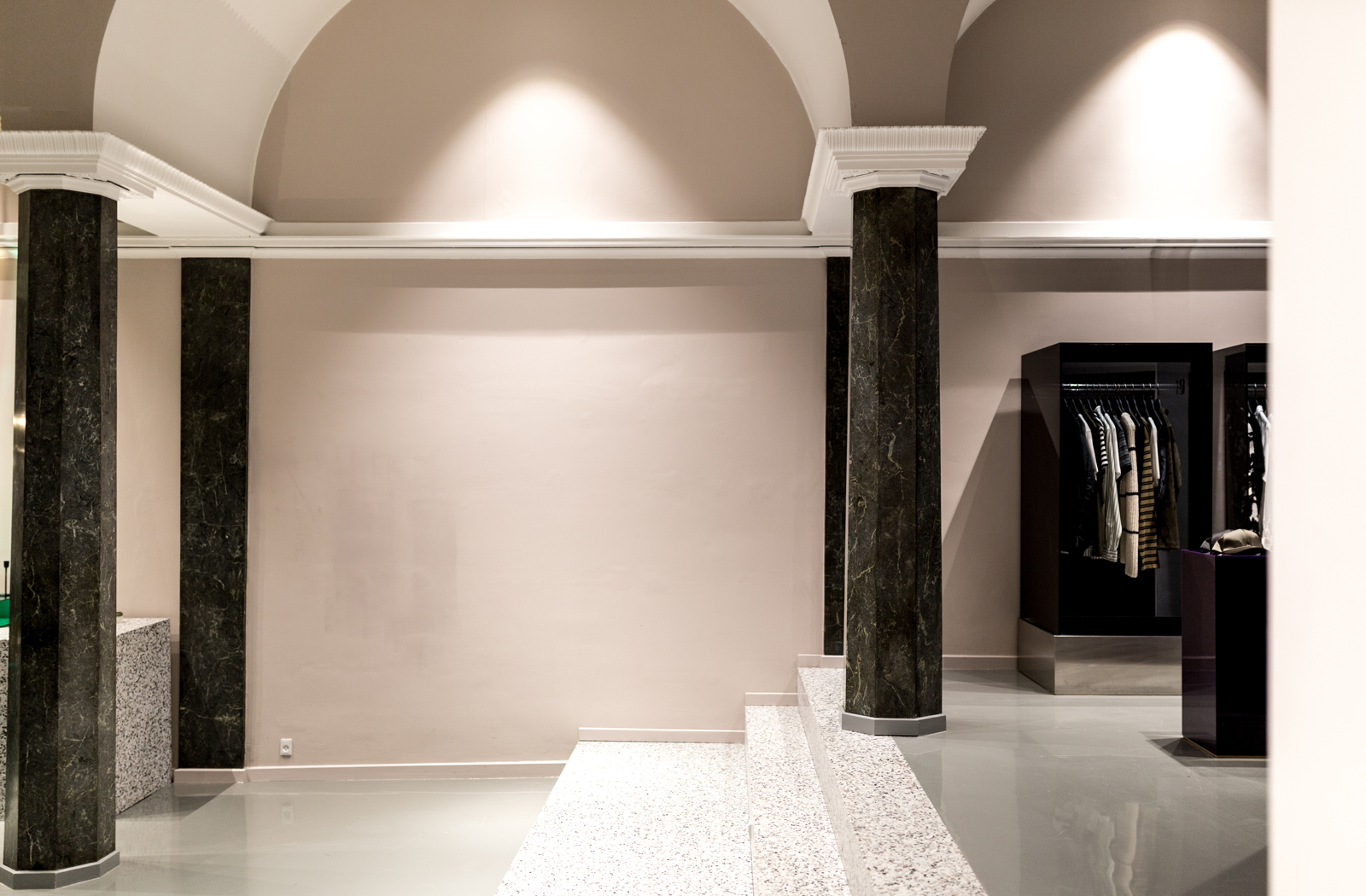 Marble columns and terrazzo surfaces in our Copenhagen showroom.
Marble and terrazzo are characterized by a distinctive play of colors and shapes that makes them particularly stylish in minimal spaces, where the exquisiteness comes into its own.
The Era table in granite has a beautiful play of hues that gives the same visual effect as terrazzo. Combine durable, hard-wearing marble and granite with wood or upholstered furniture soften the look.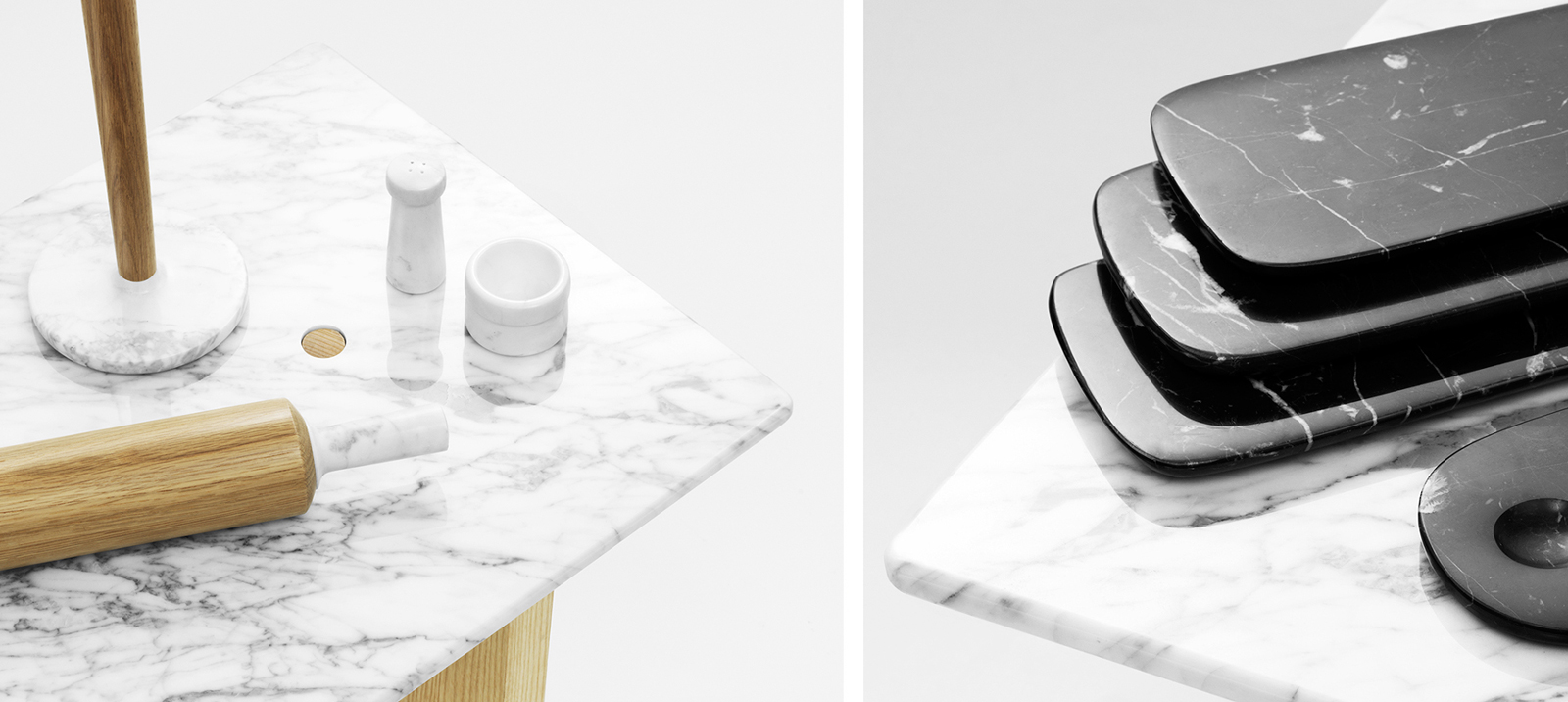 The Craft series and Pebble cutting boards add elegance to any kitchen.
Marble is decadently beautiful, one of a kind and has a long precious leverage in design being used in some of the most famous architectural structures in the world.
The classic appeal of marble works just as beautiful in smaller scales. The black marble Pebble cutting boards and Craft series of kitchen accessories in white marble and oak add elegancy to any kitchen.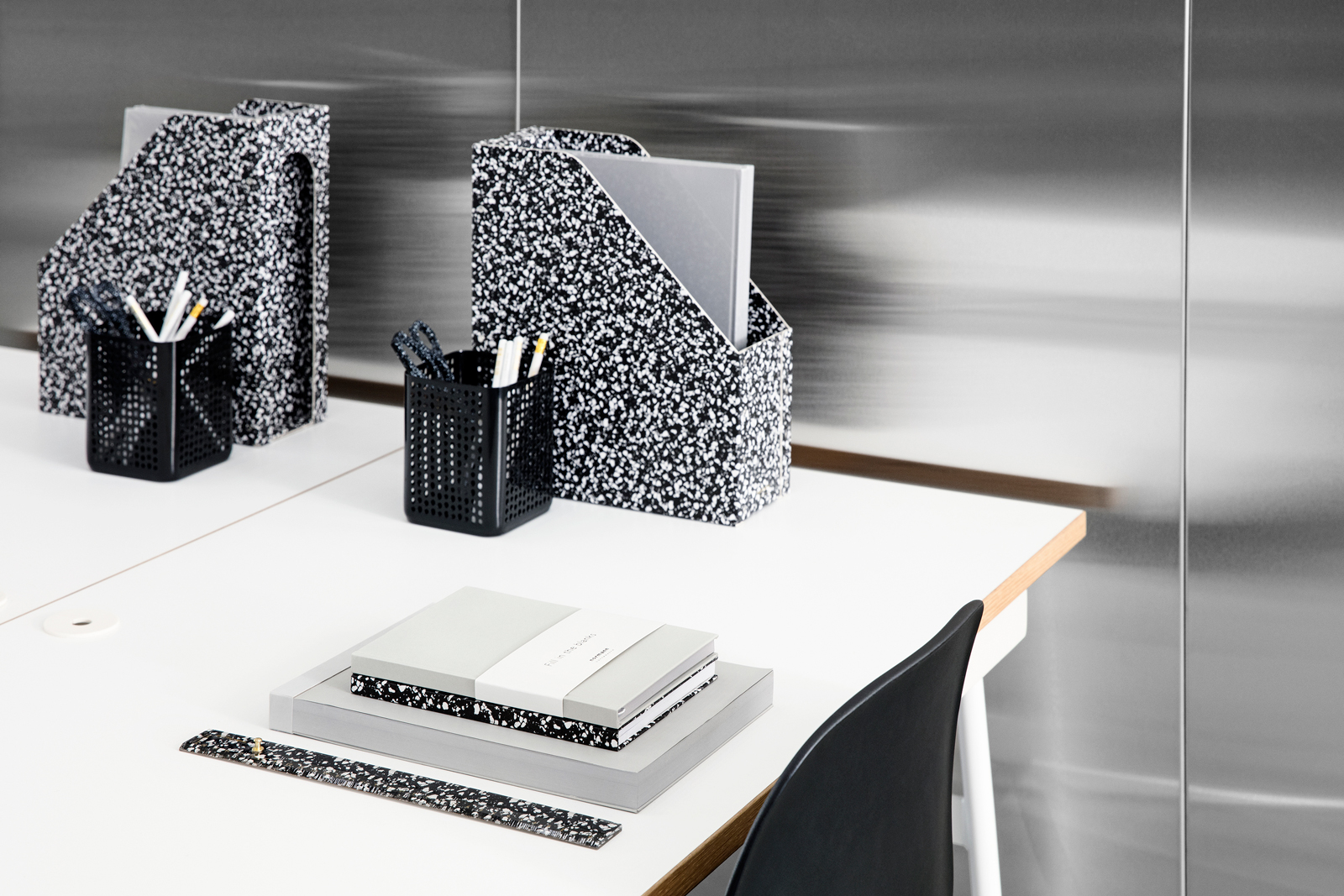 Terrazzo printed stationery from the Daily Fiction collection.
Terrazzo appeals to a contemporary aesthetic that adds a visual texture to a minimalist working space. The edgy Daily Fiction universe of stationery in monochrome and pastel hued terrazzo prints makes work festive.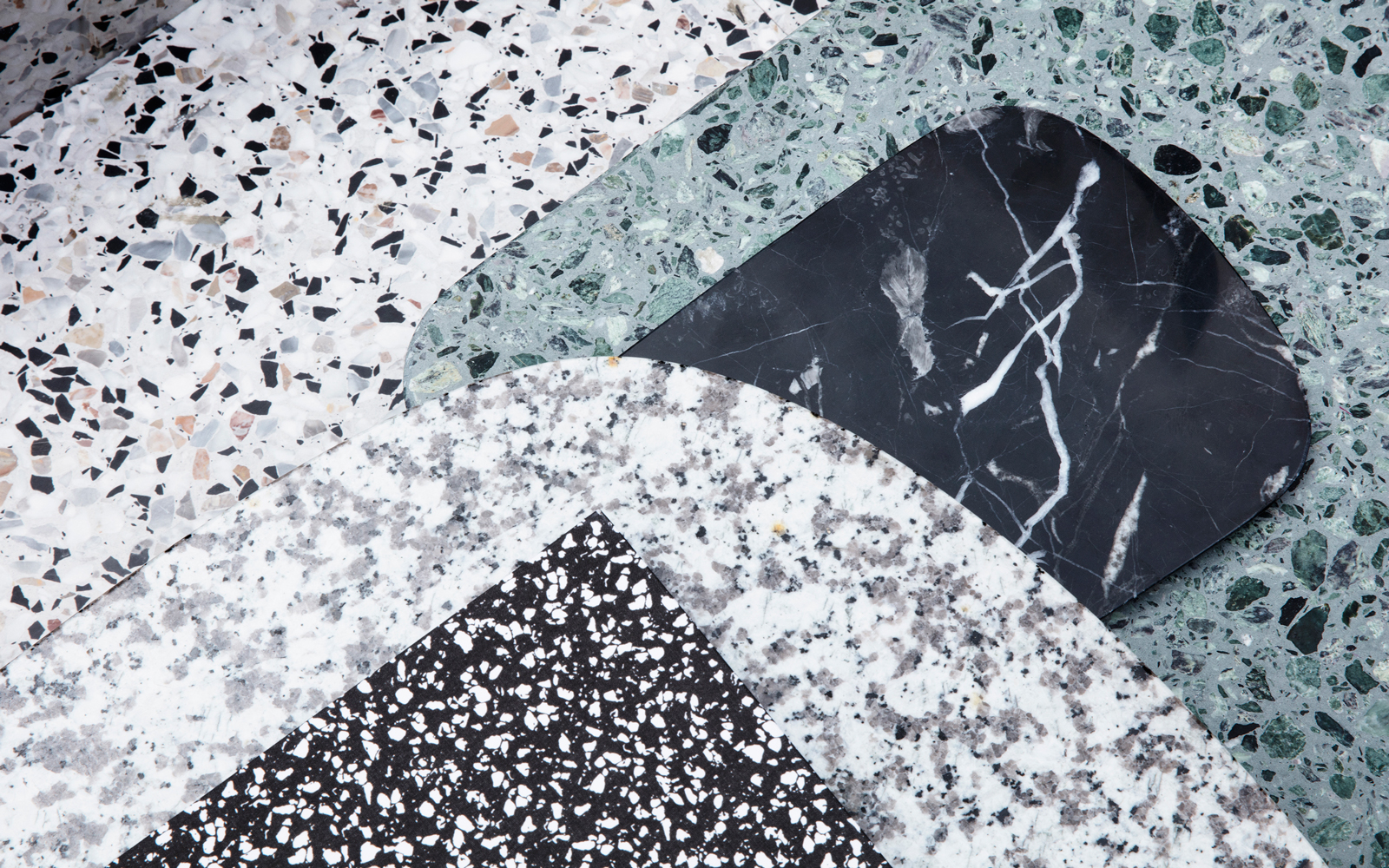 Take the trend to the fullest by pairing the different stones and materials, and let the variation of surfaces create an exquisite balance between the patterns.
Richly veined marble, speckled terrazzo and refined granite paired together evoke a feeling of stylish natural harmony.
Metallic Meta bowls make a modern addition to the terrazzo surface.