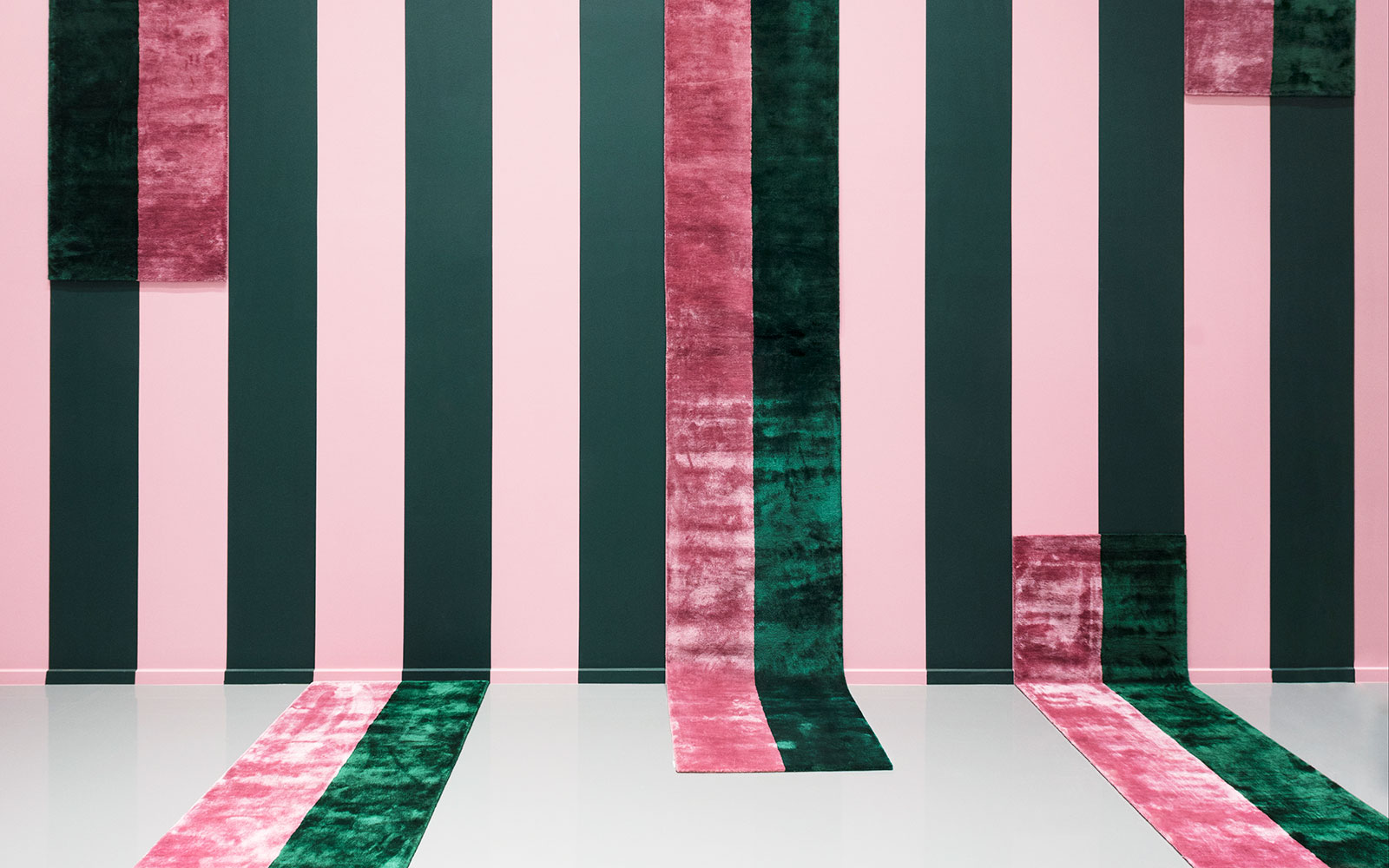 Spring 2017: Discovering Spaces
After our grand renovation last fall, we continue our gallery-inspired showroom concept, where changing exhibitions move into our showroom. From willowing paths through a labyrinth and a butcher's lab, the spring showroom exhibition offers ample exploring opportunities, where you never know what awaits around the corner.


CORRIDOR OF CUSTOMIZED CHAIRS


The long entrance way to our showroom - a relict of the building's former purpose as a movie theater - continues to shine in the characteristic brushed steel illuminated by fluorescent lights. However, the color gradient of Rope sofas have made way to a new exhibition: through the length of the corridor an undulating display of Form chairs bid visitors welcome and manifest inspiration for the chairs 65,000 potential configurations in a sea of color.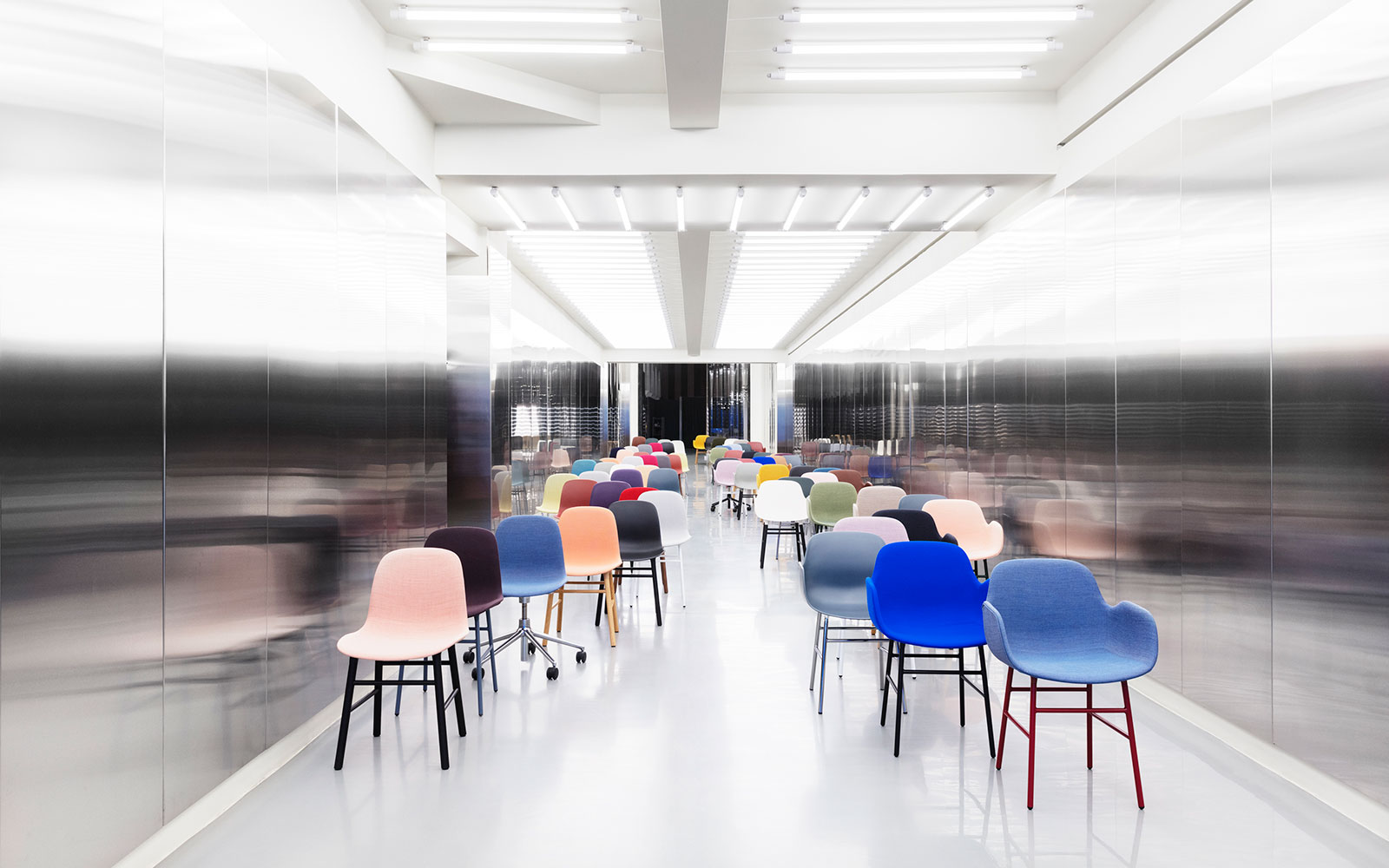 MYSTIC MAZES


The playful exchange between what can and cannot be seen forms a constant theme throughout this new exhibition: from bright spotlights to hidden exhibits that are waiting to be discovered and explored.


Move through the rooms made up of painted dark green, blue and violet walls, with furniture and accessories displayed in tone on tone shades. Unexpected elements await around each corner; from chairs with birds woven in gold thread, to a mirror cabinet and a pompous dead end - these are just some of the wonders hidden within the maze.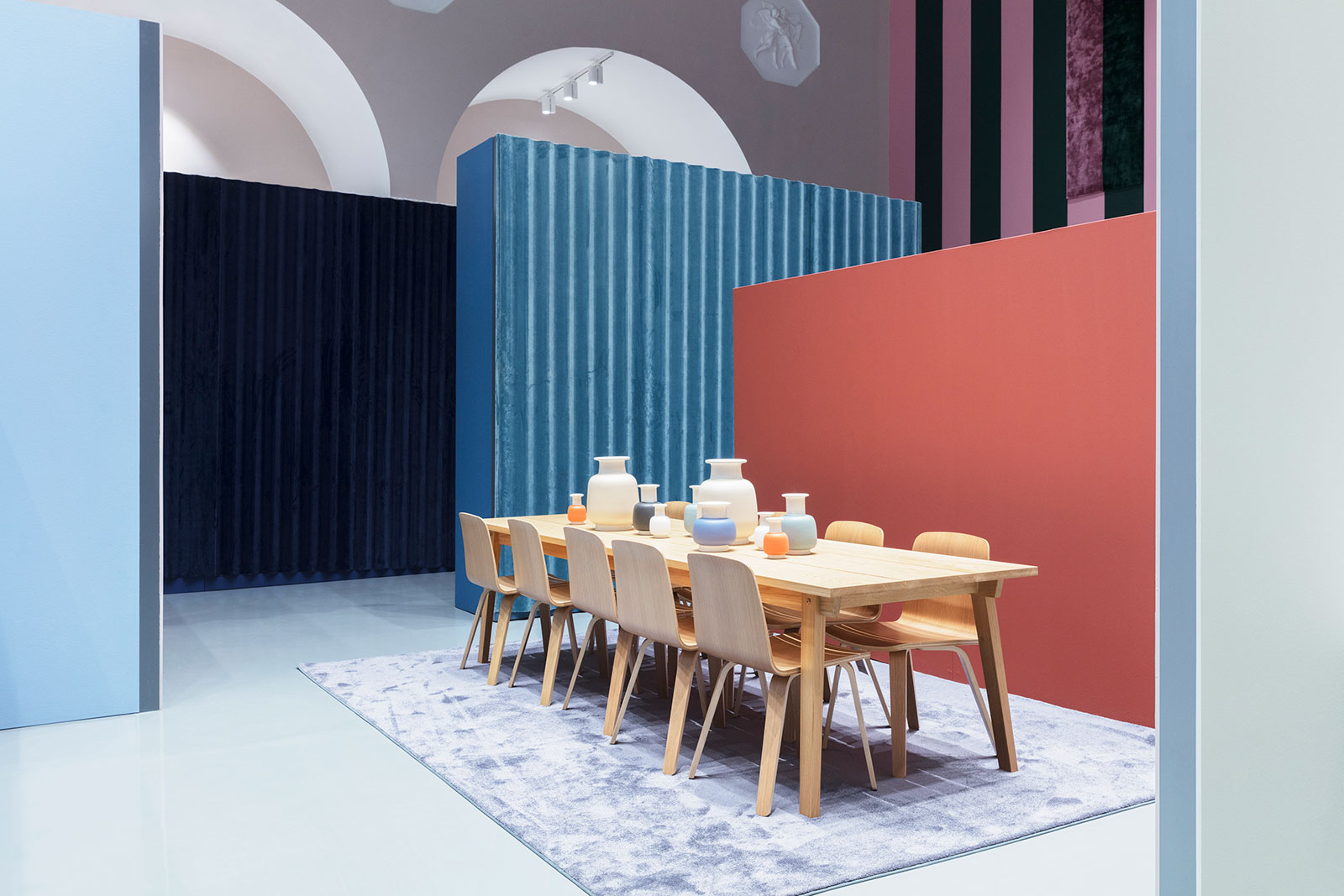 A secluded living room within the exhibition's labyrinth.


Keep your eyes on the grand wall in the back to remain orientated, which has been painted in bold, coloured stripes, with furls of soft, striped rugs growing outwards from its surface. The rugs extend from the walls all the way down onto the floor, and invite you to feel their soft material and texture.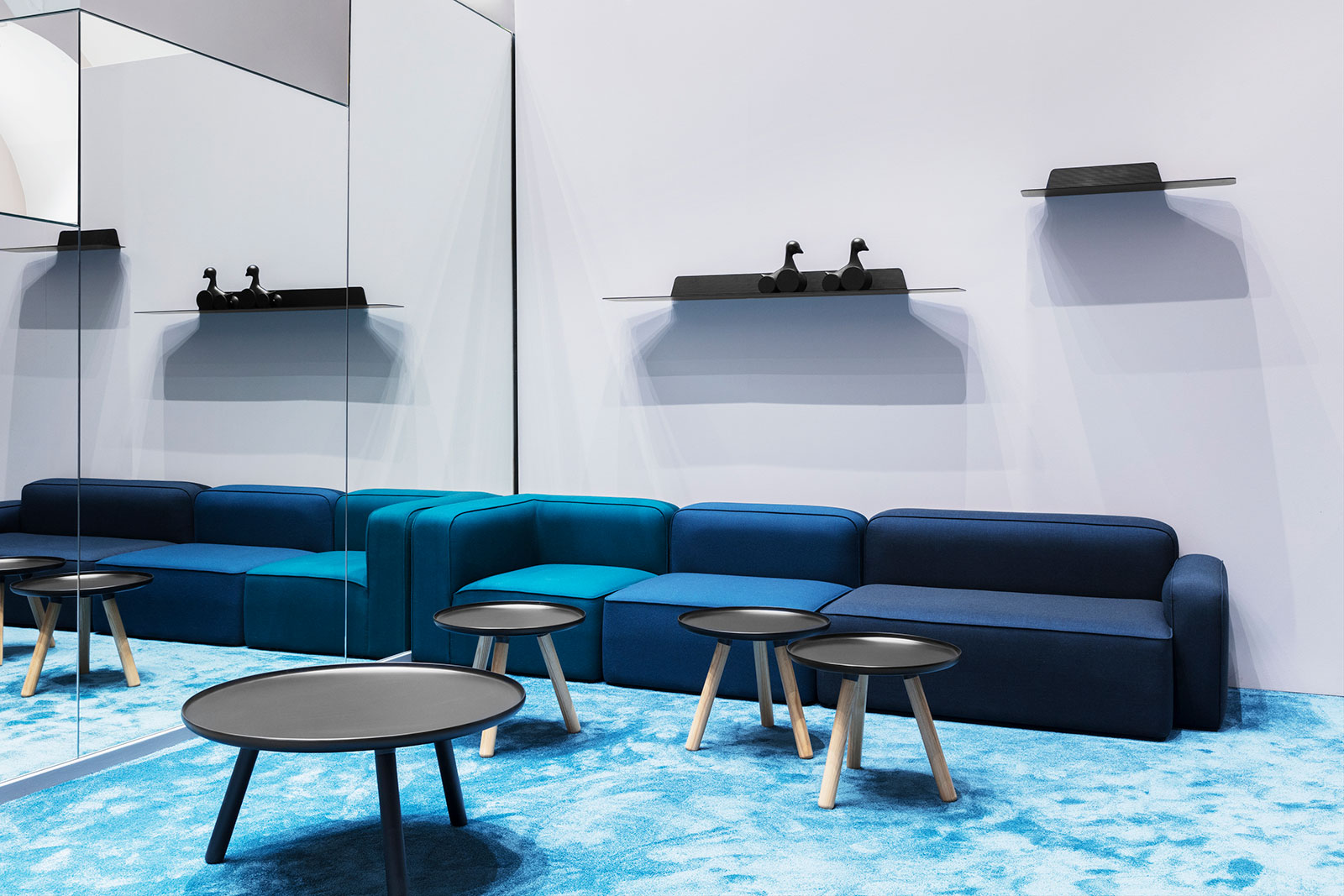 Mirrored walls duplicate the furniture installations in symmetric reflections.


THE GALLERY

In the pink gallery located in the lower level of the showroom, velour Circus poufs have spread out like a wild, organic growth of over-sized mushrooms. Wander through the all-pink room feeling like Alice in Wonderland, where the room size becomes relative and seems to be overtaken by otherworldly living beings.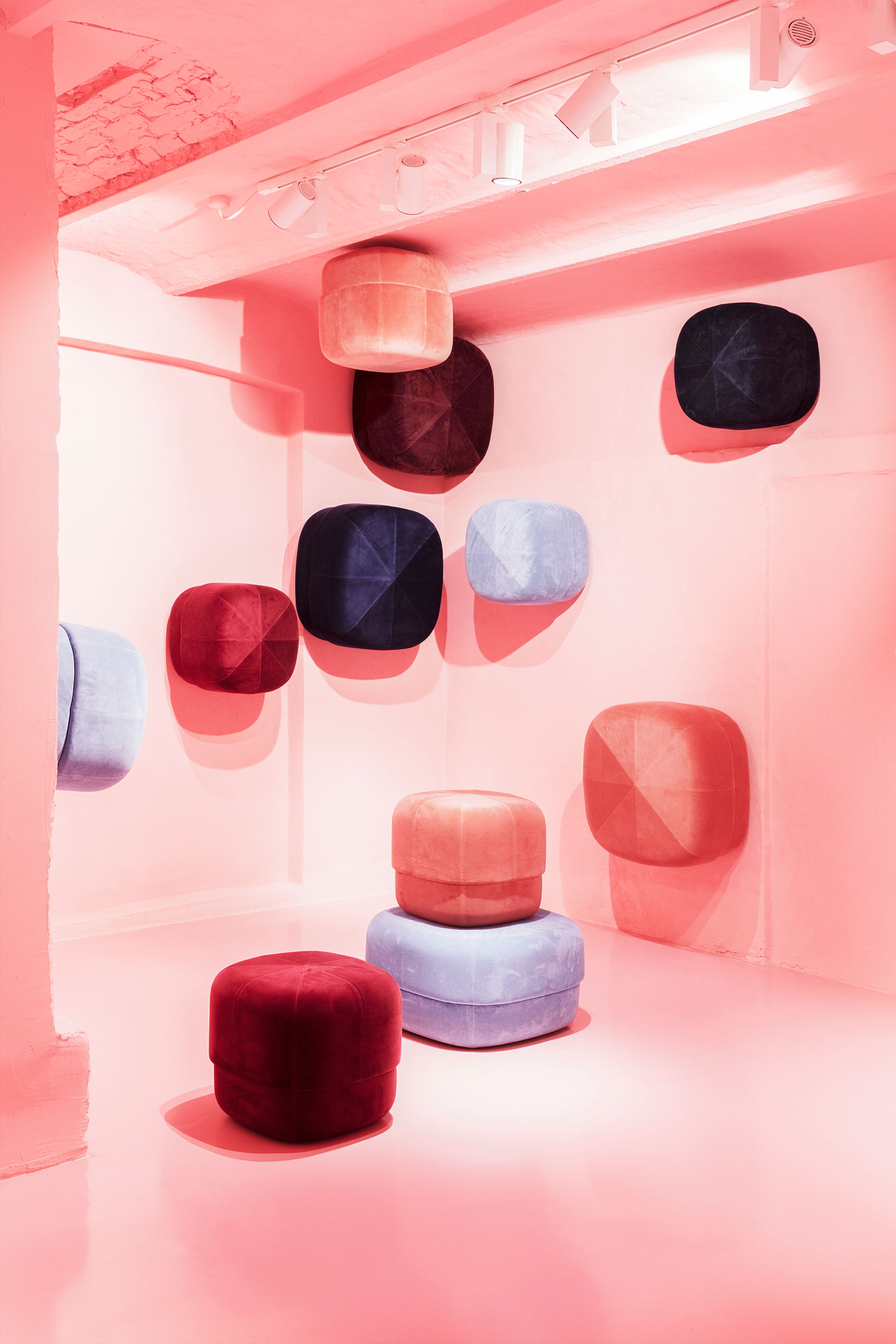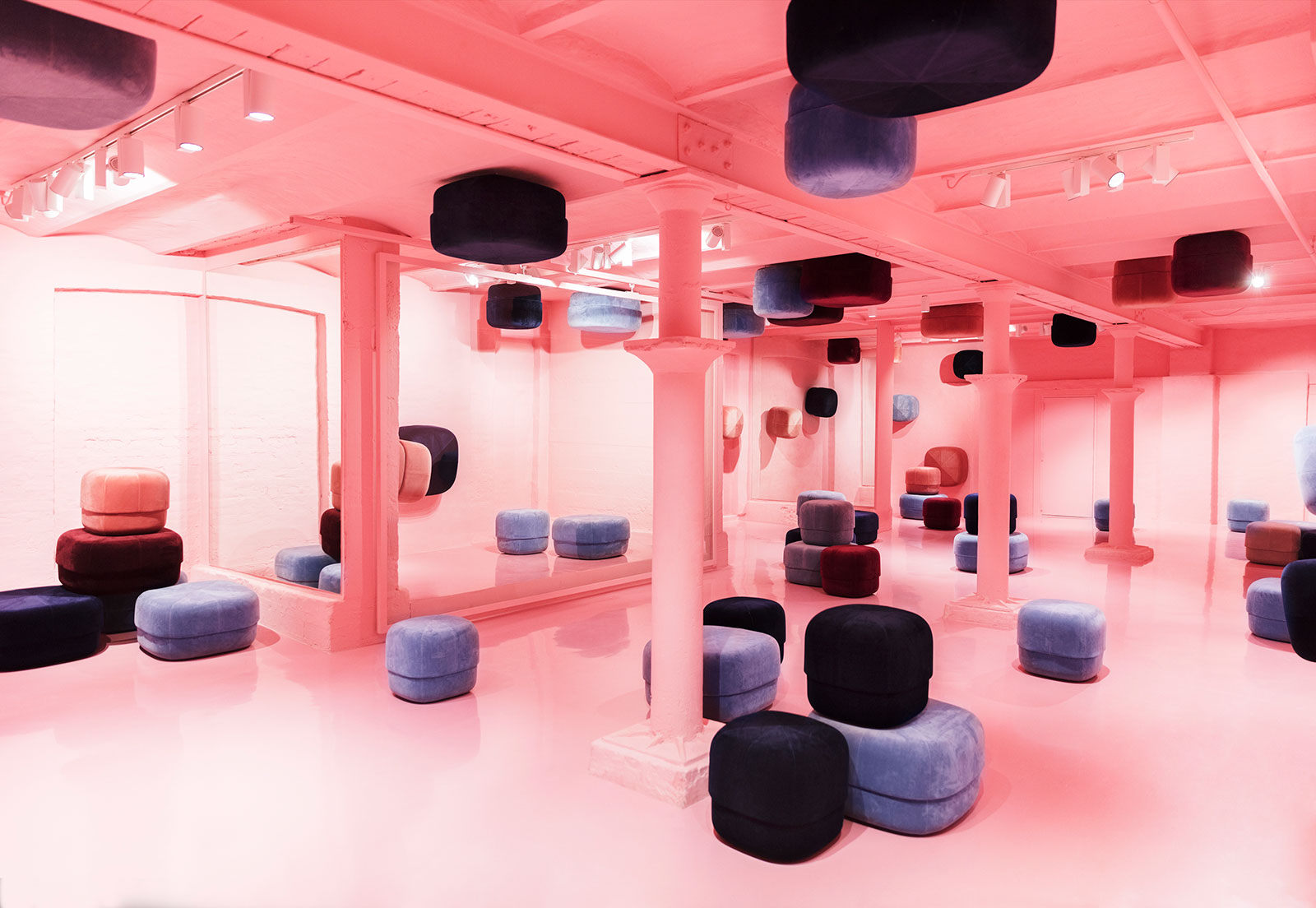 Instagram-esque pink Gallery overgrown by velvet Circus poufs.


BUTCHER'S LAB
Rough butcher curtains create rooms within rooms, where you must force your way through the semi-transparent strips of plastic, in order to experience the exhibition's many spaces. An open gap between the lengths of the curtains and the floor reveals their intrusion to those on the outside.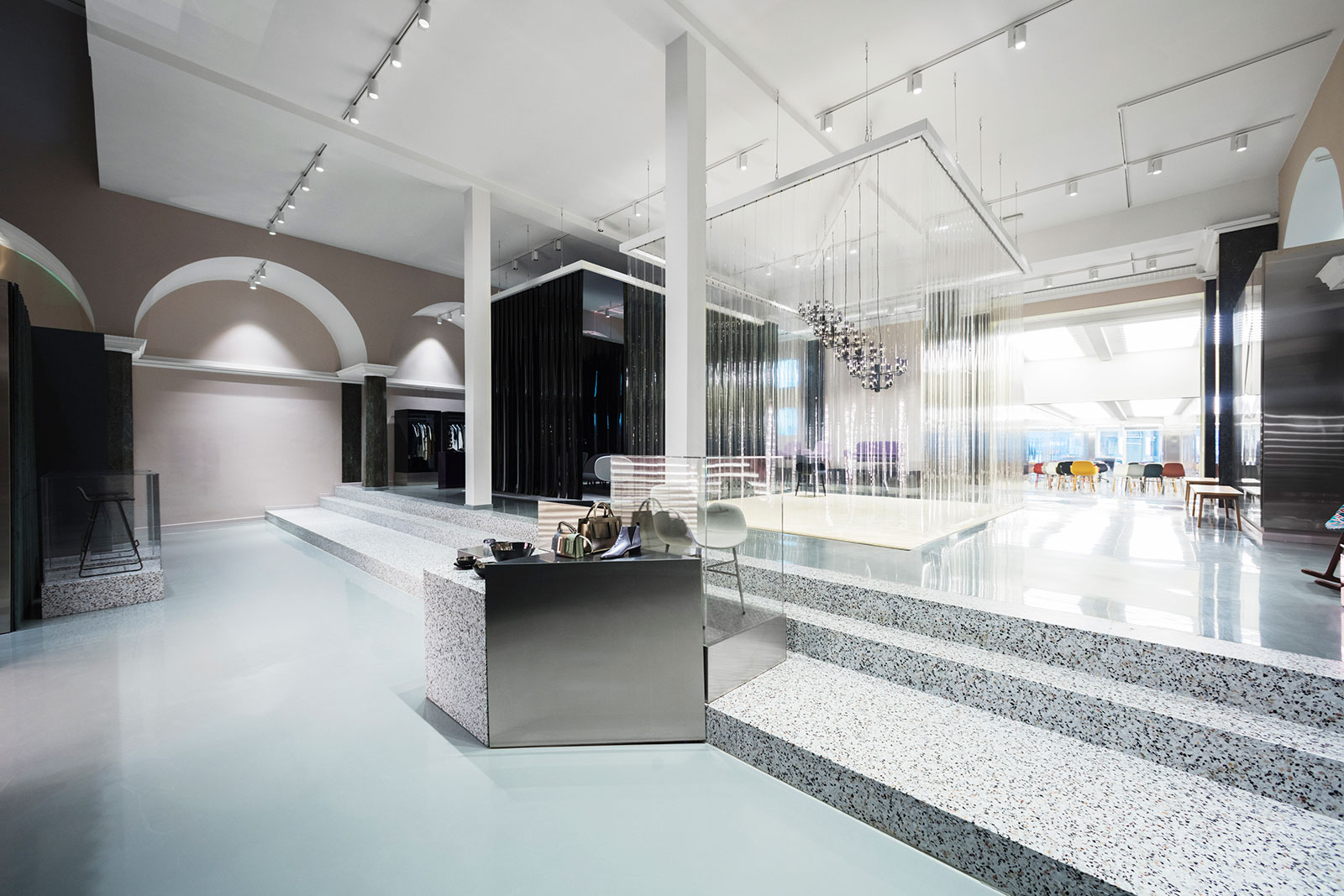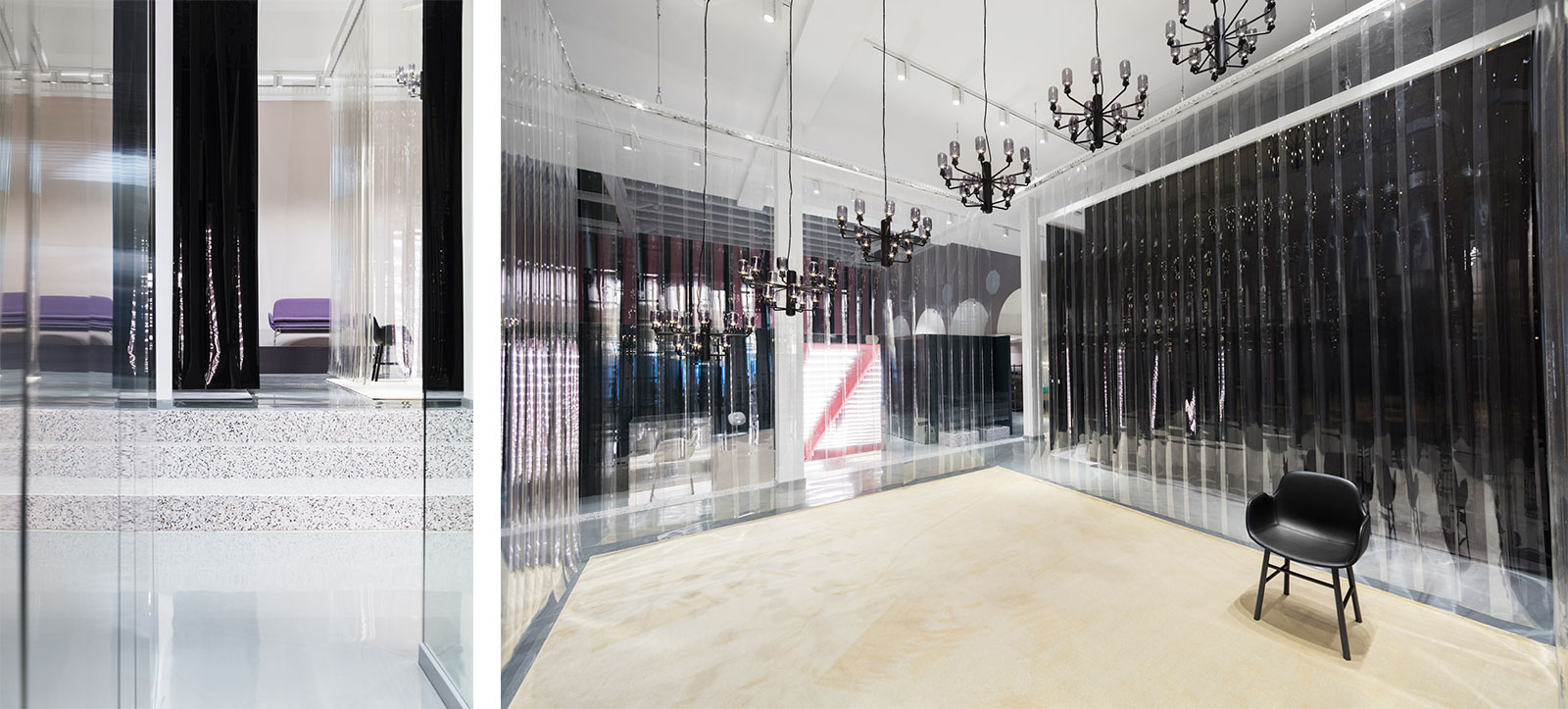 Rough butcher curtains for rooms within rooms.
CURATED FASHION

A curated selection of Scandinavian fashion and accessories remains to accompany our furniture design exhibits. Browse through fine knits, silk pants, embroidered jackets and other fashion pieces by carefully chosen Scandinavian and international brands.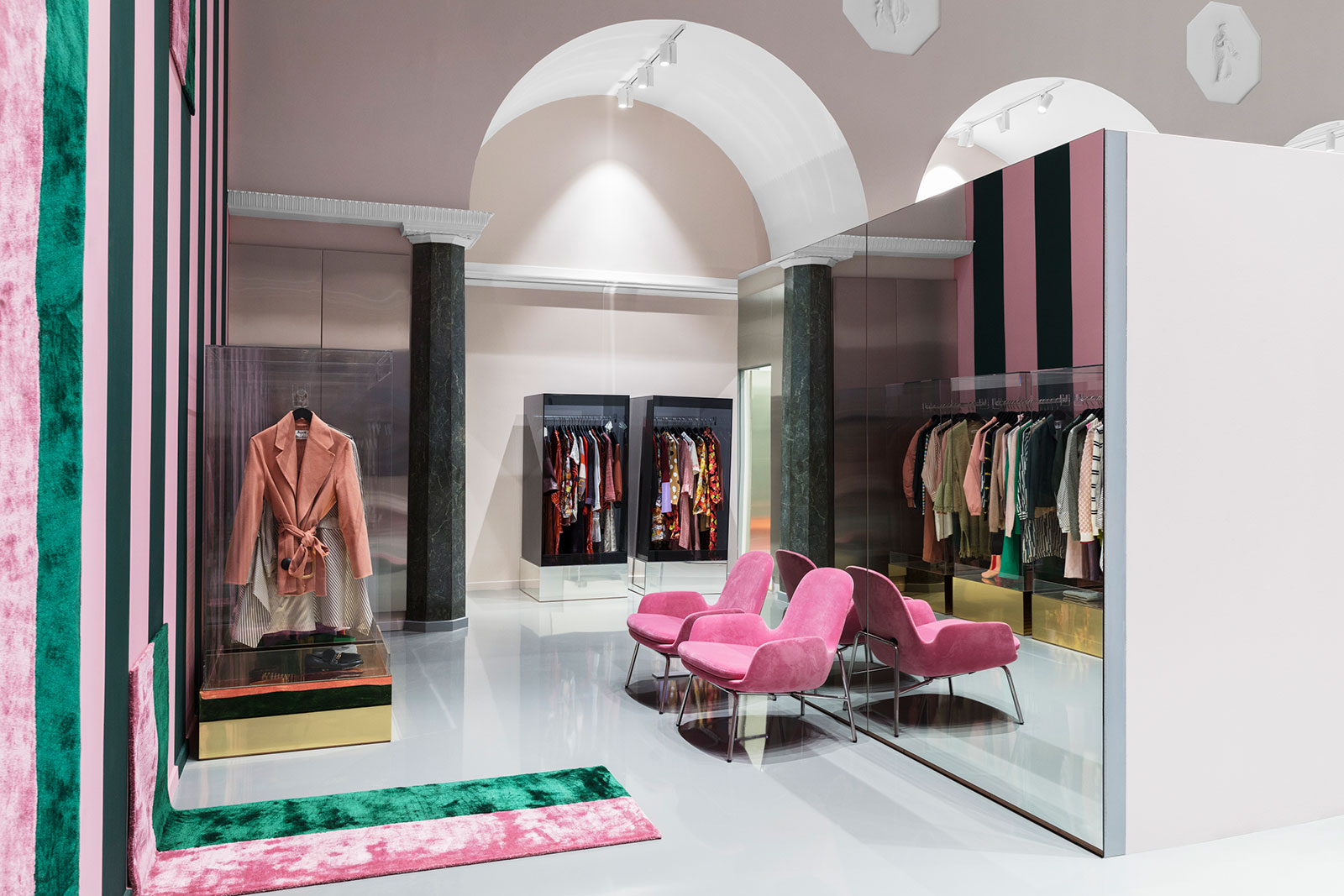 Fashion remains to accompany the furniture exhibits at Normann Copenhagen.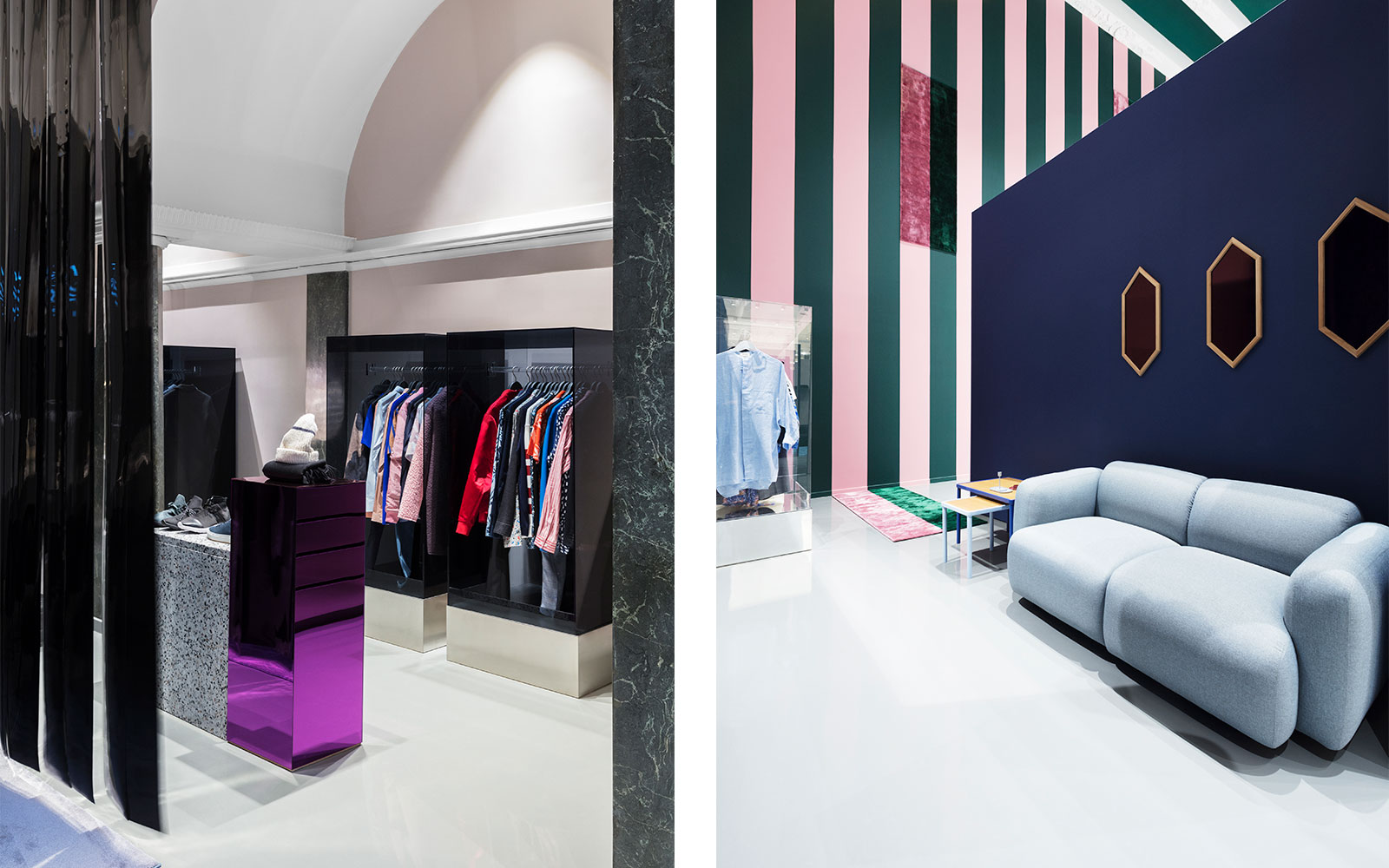 A Swell sofa and Lust mirrors among curated fashion displays.

Come visit us in Copenhagen! Our showroom is located at Østerbrogade 70 in Copenhagen, open Monday to Friday from 10am to 6pm and Saturday from 10am to 4pm. No matter whether it's to snap a photo for your Instagram account, to browse around, or find the perfect lamp or furniture piece for your home or office, we will be delighted to welcome you and show you around!