Refined brass accents
Brass in modern silhouettes
Brass accents brought into contemporary furniture design provide stunning visual effects. Combined with soft textiles and neutral materials, including wood, steel and stone, brass brings warmth to modern interior.
Mixing the shiny metal with other finishes and contemporary color schemes provides an eclectic and sophisticated palette that adds a unique feel to the room. Paired with muted tones of grey and green, the golden accents offset the subdued hues and bring appealing aesthetics to the interior.
The industrial, yet elegant appeal of brass attracts the eye to the shiny elements bringing new dimensions to minimal furniture pieces.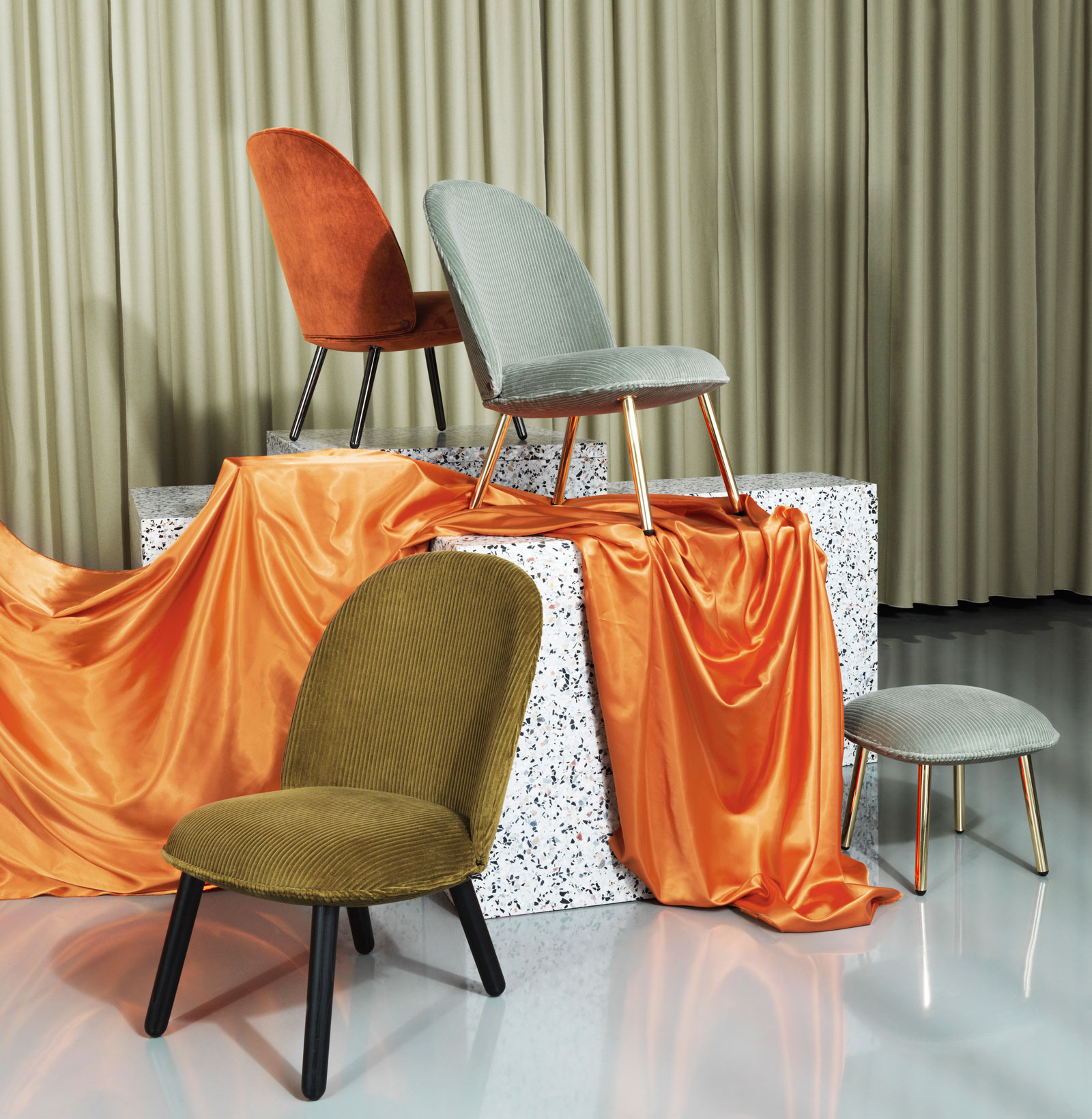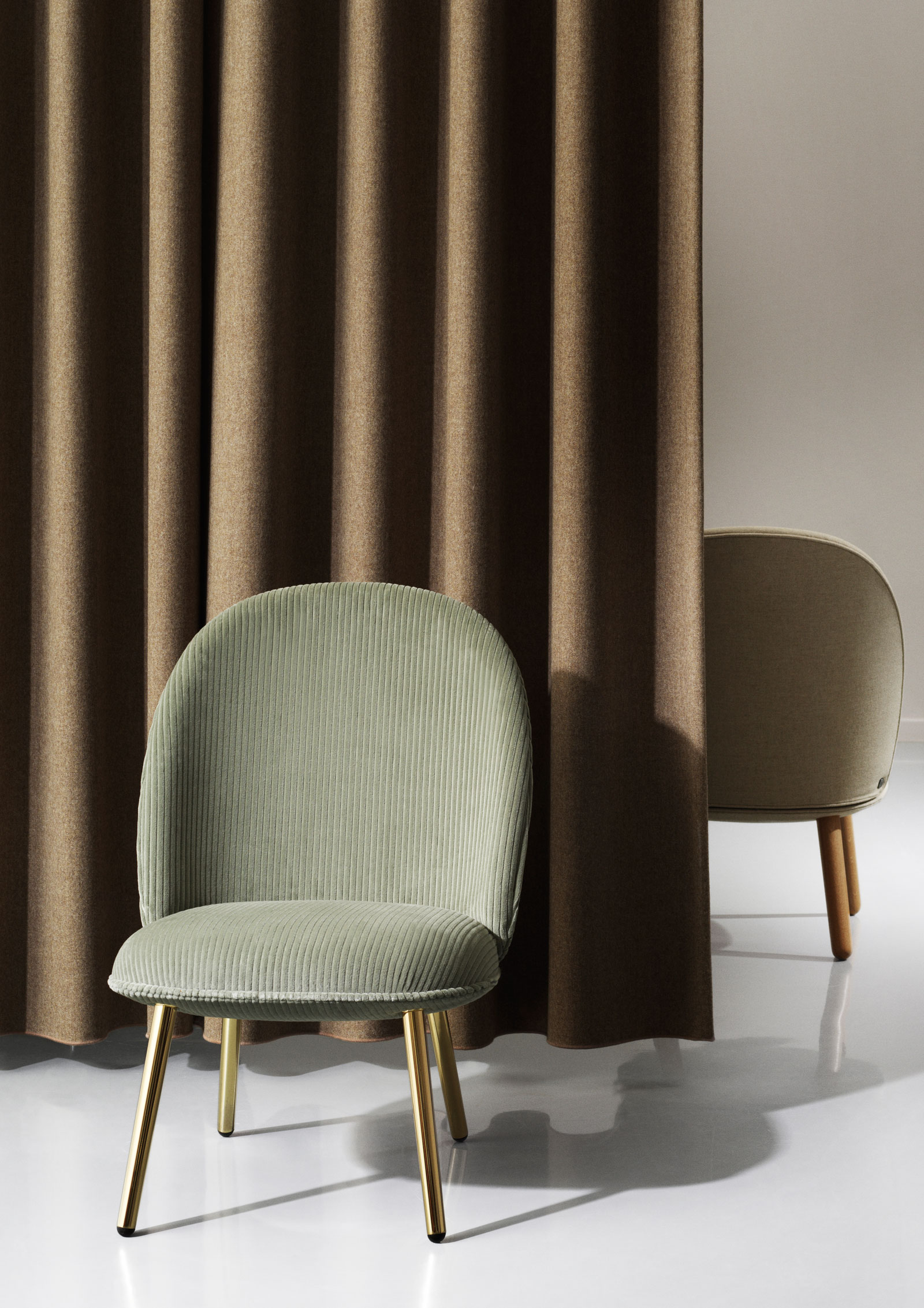 The new Ace collection pairs brass with soft upholsteries.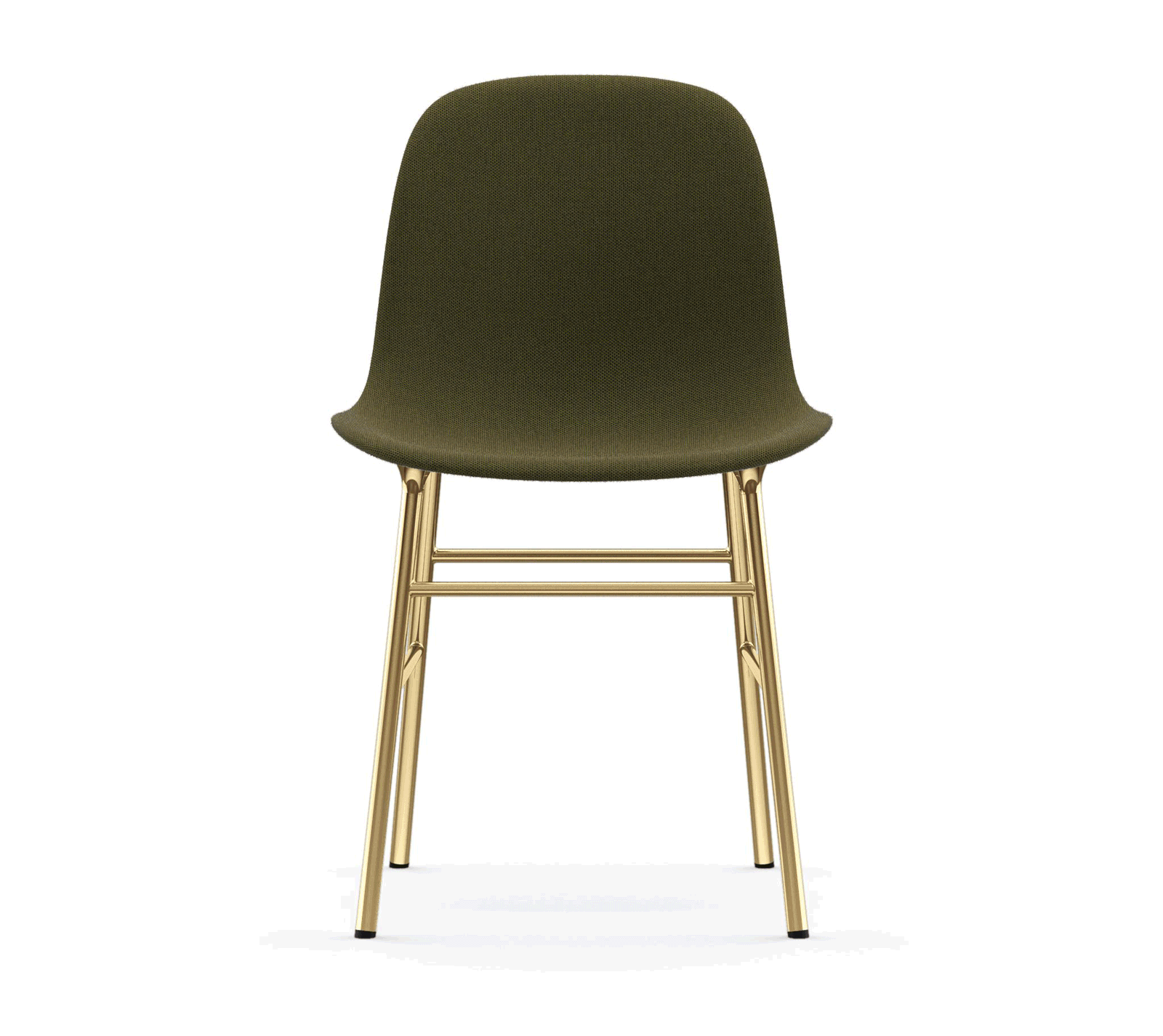 New upholstered Form chairs with brass legs.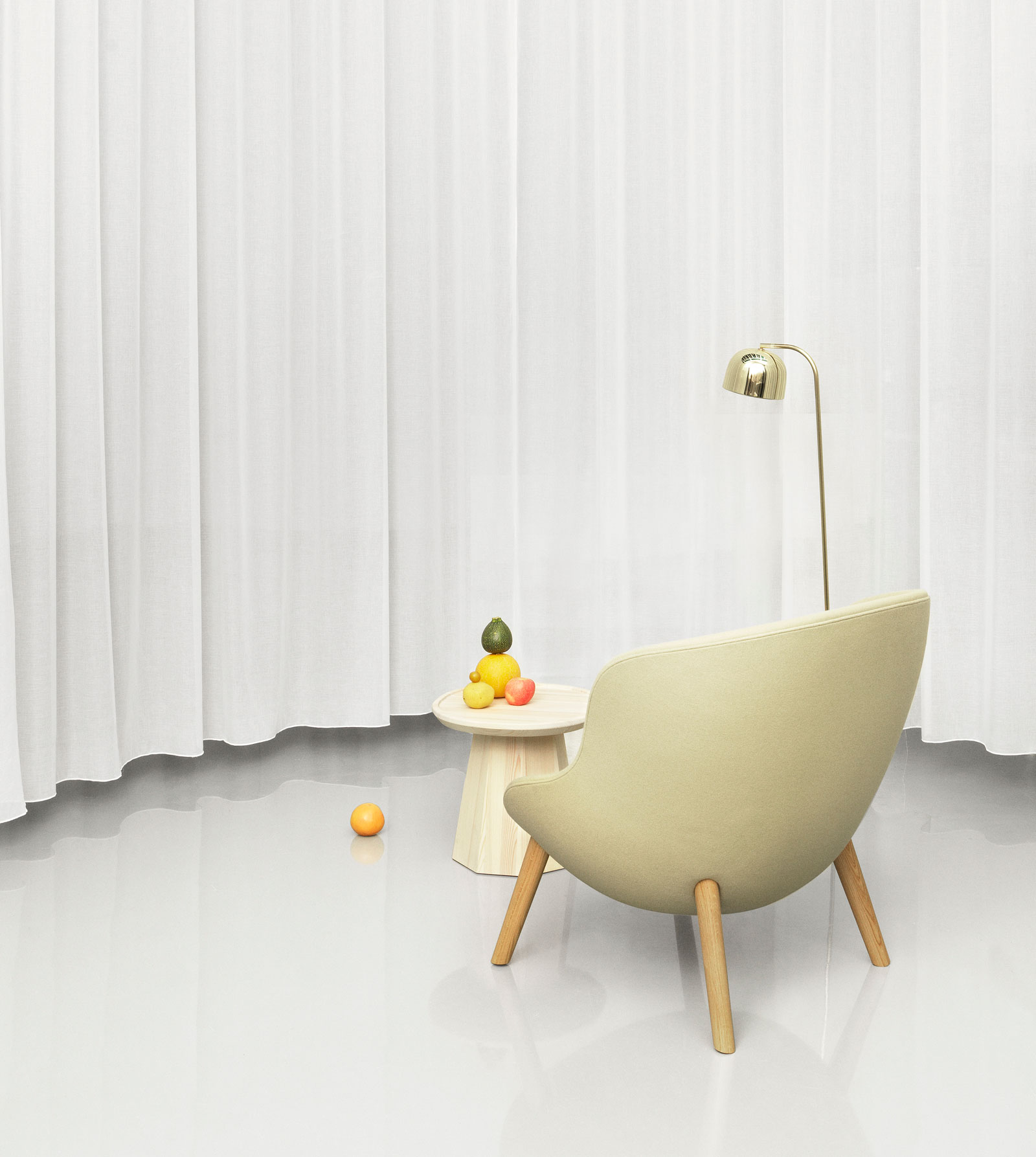 Soft textures in bright tones of color let The Grant floor lamp in brass add a warming feel.
A sophisticated glow of light
Lamps with brass accents create a significant presence and a reflective glow in modern spaces. The shiny metal adds a sophisticated touch to minimal lamp silhouettes and draws attention to the lighting while adding just the right amount of exclusivity to the room.
The launch of the new Amp and Grant lamp collections this spring invites the golden metal effortlessly into any modern home. The use of pure forms, classic shapes, and marble and granite, to contrast the brass accents, add sculptural statements to the modern pieces.
Creating a play of finishes in a room provides a more organic feel and softens the look of the hard brass metal. Against neutral hued, plain backgrounds brass lighting lends a warm radiance to its surrounding.
The new Amp collection with brass accents.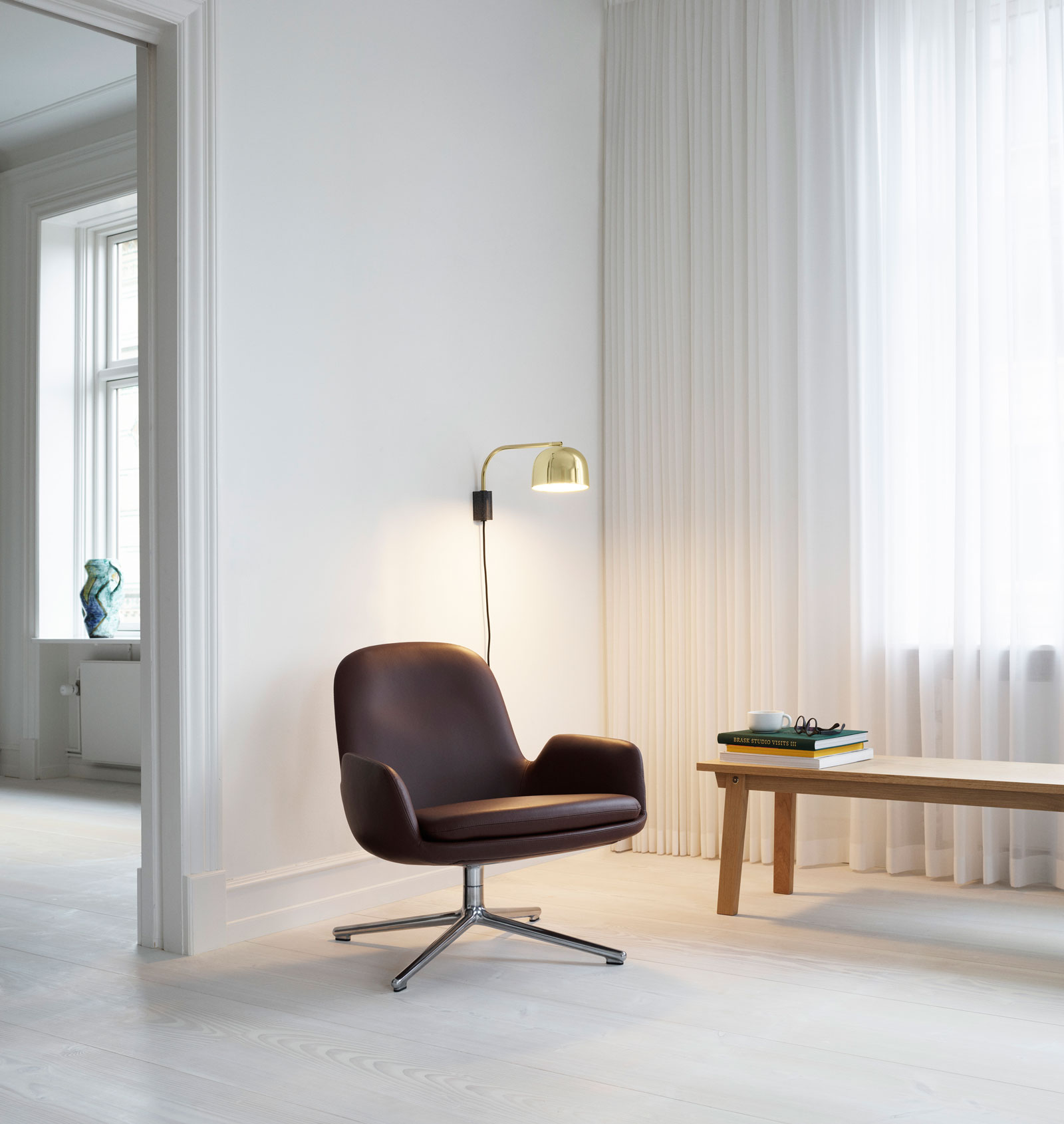 A play of finishes of wood, leather and brass against a plain white background.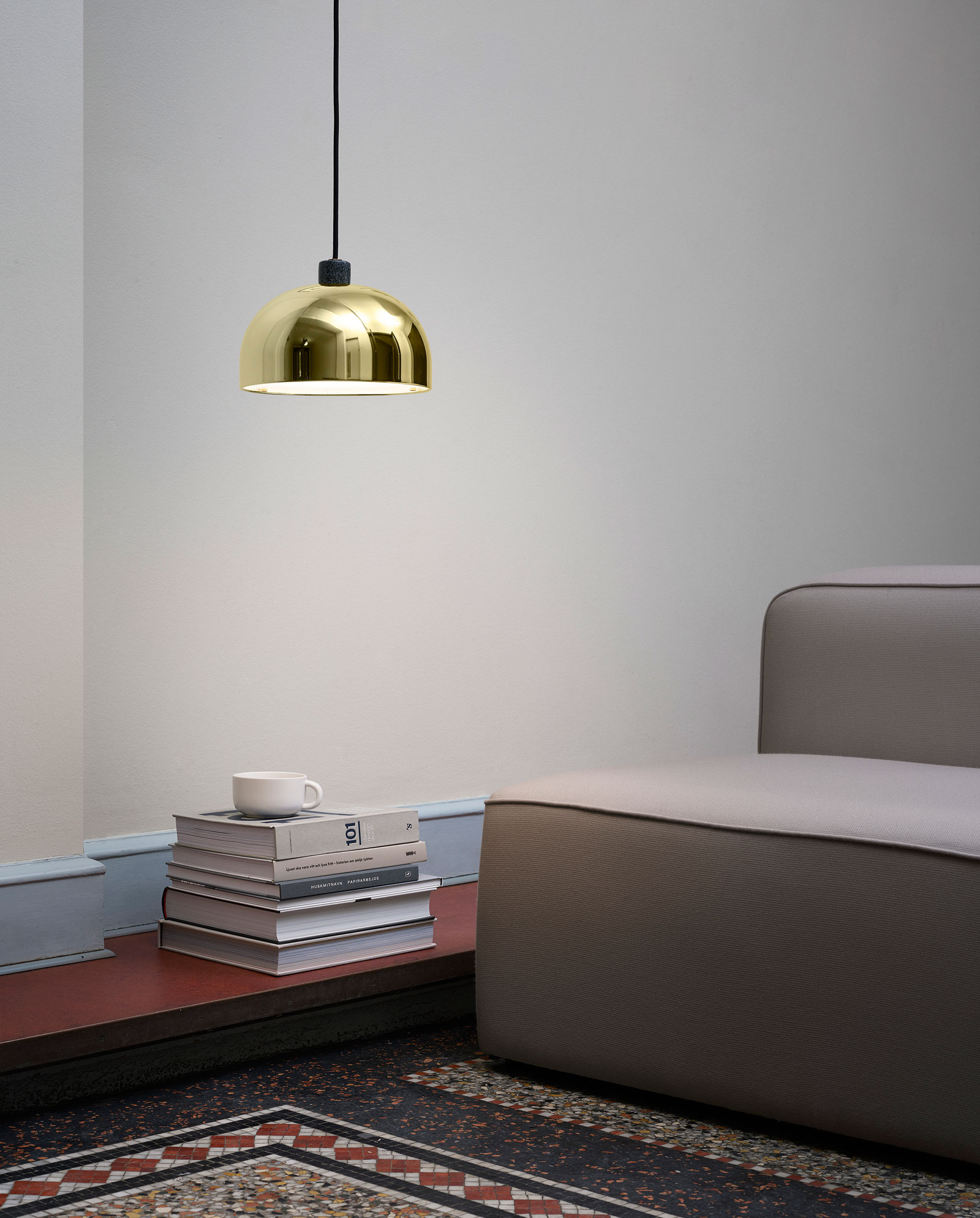 Grant pendant in brass and granite.