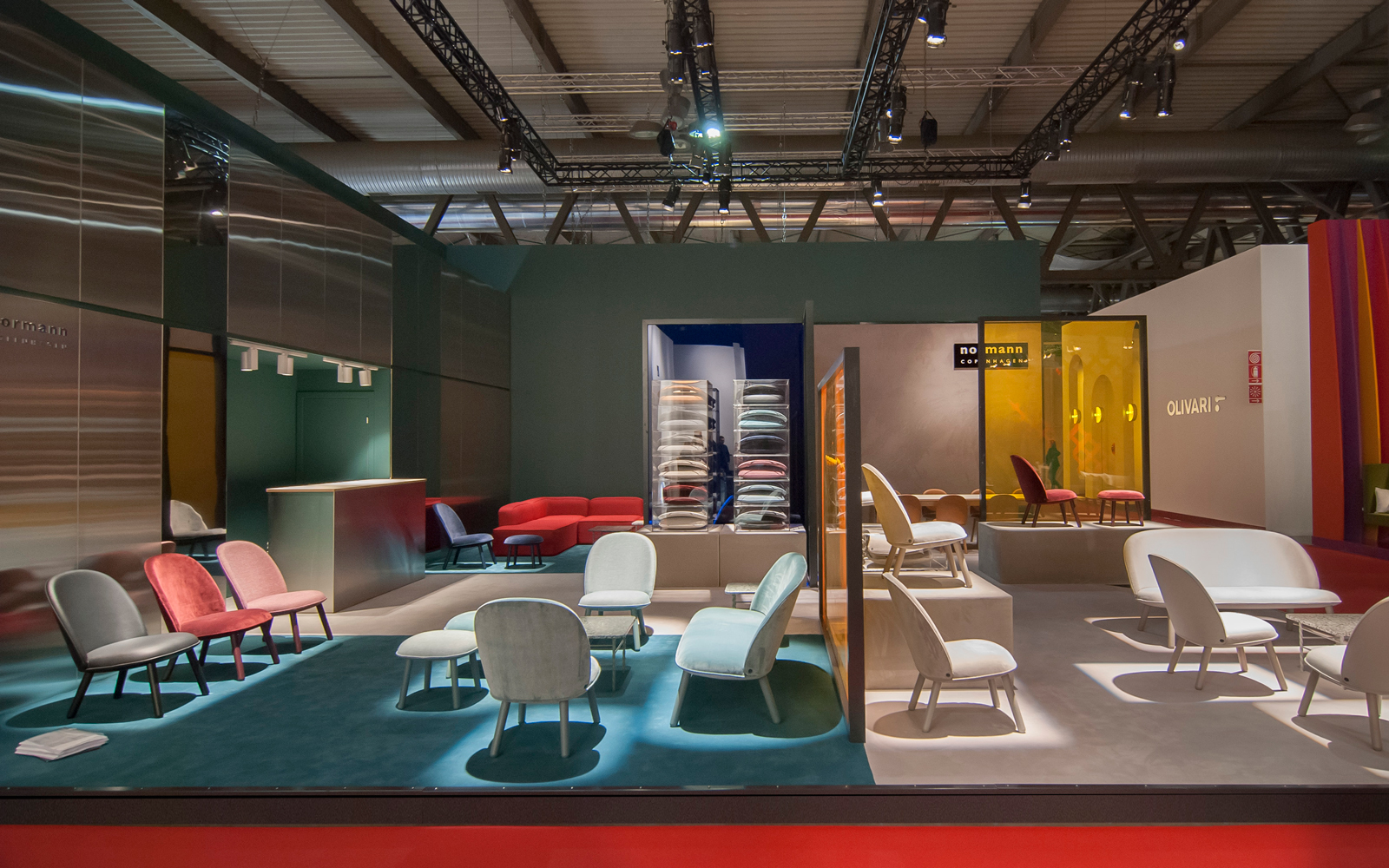 Salone del Mobile 2016
Buongiorno! We have just arrived in Milan, where we will be presenting at the grand furniture fair Salone del Mobile. We have brought with us the Ace collection, a brand new furniture series designed by our in-house designer Hans Hornemann.
The Ace collection is inspired by urban lifestyle and innovatively unifies luxurious upholstered furniture with functional flat-pack principles. Needless to say, we are excited to launch this one!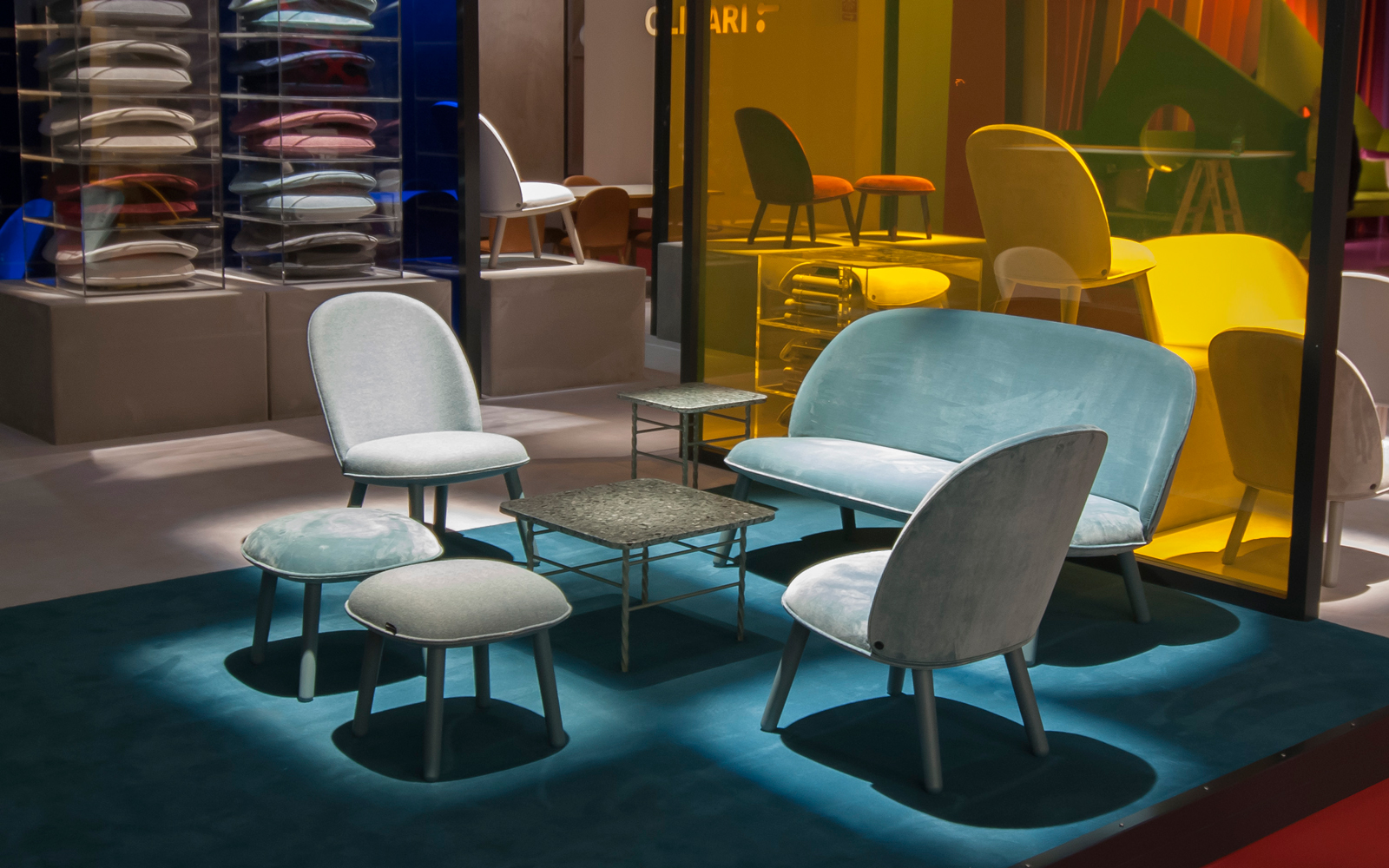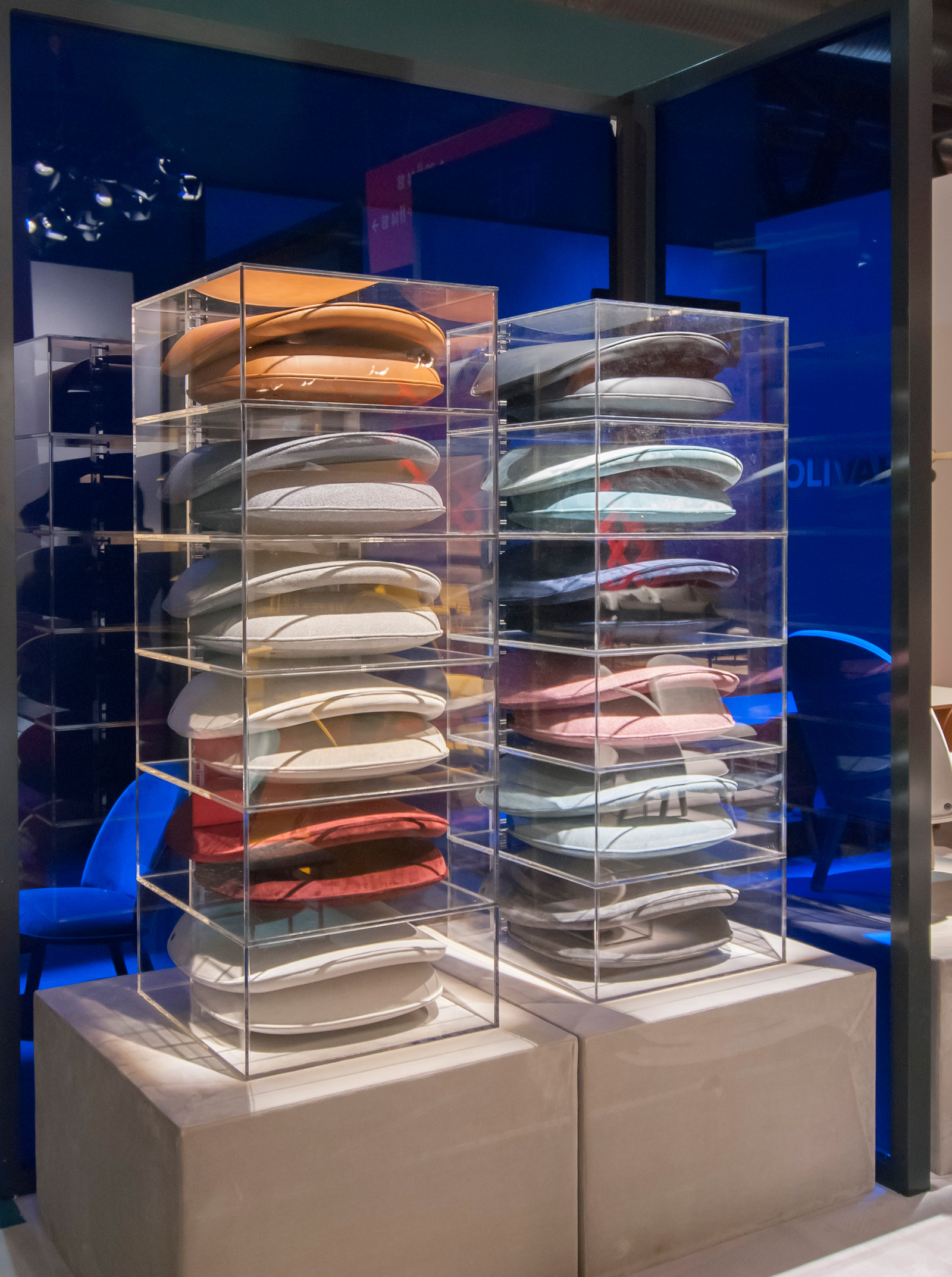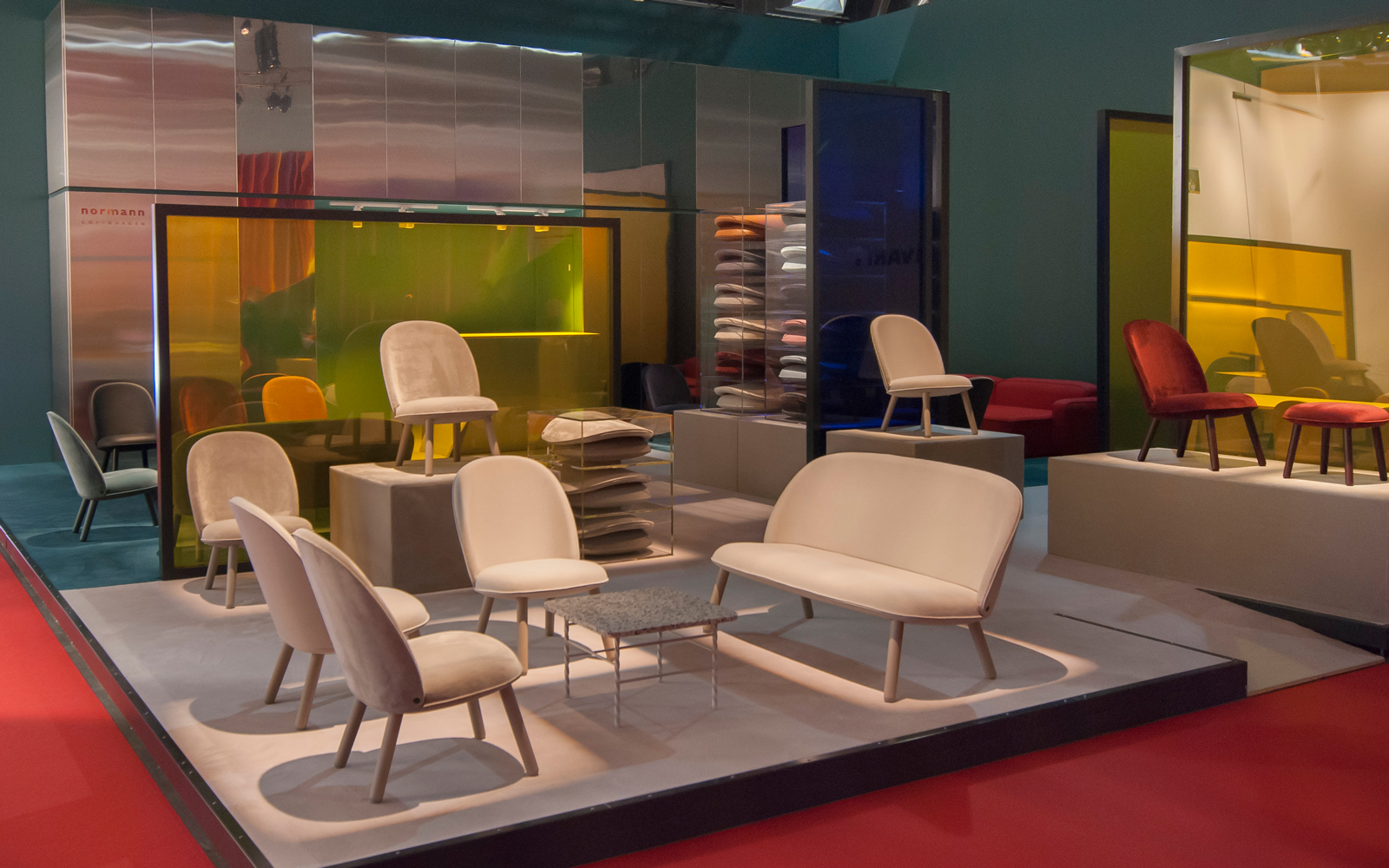 The Ace collection is accompanied by Simon Legald's Terra tables with terrazzo table tops and two of Hans Hornemann's recent designs: the Rope modular sofa and the Slice table with linoleum tabletop.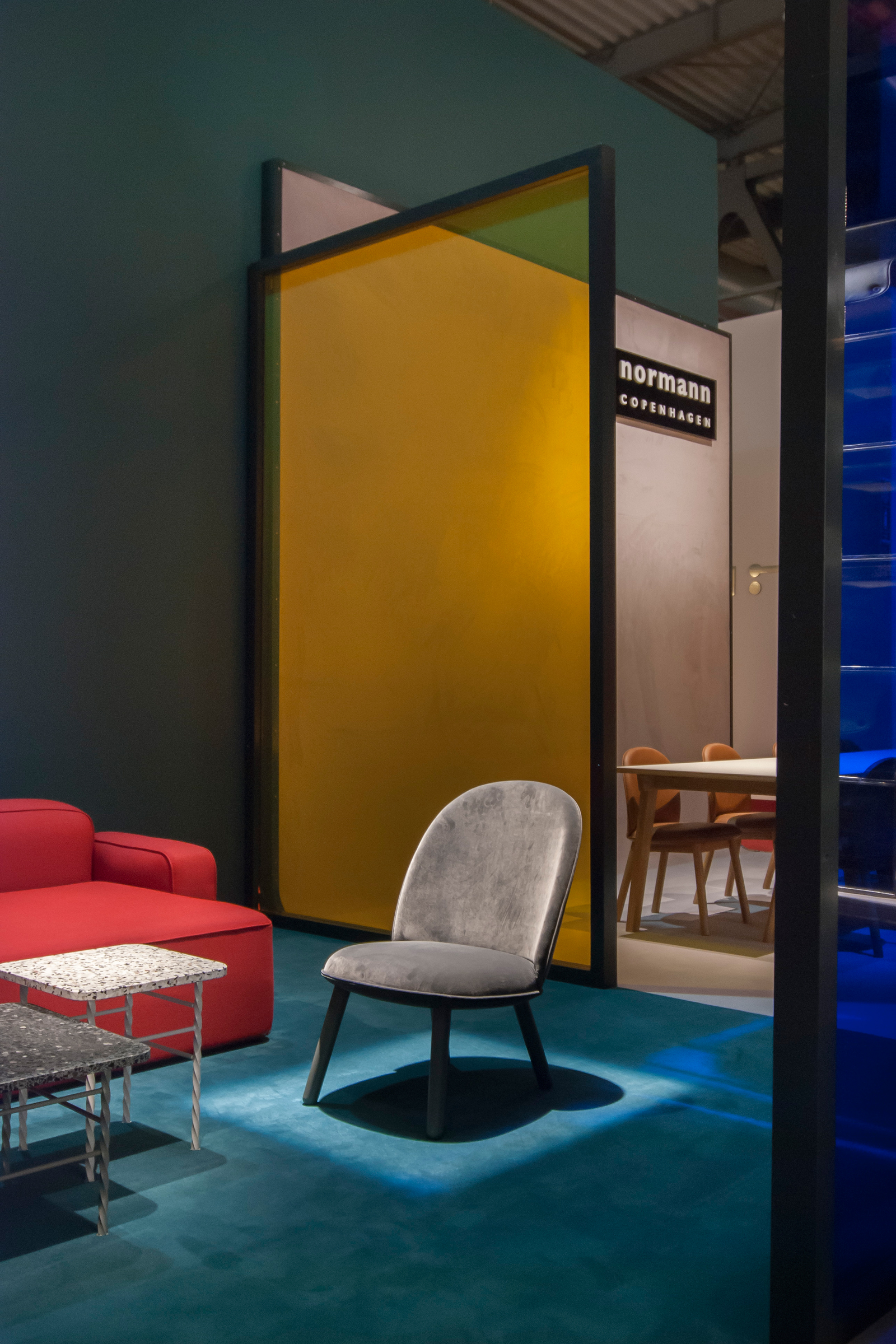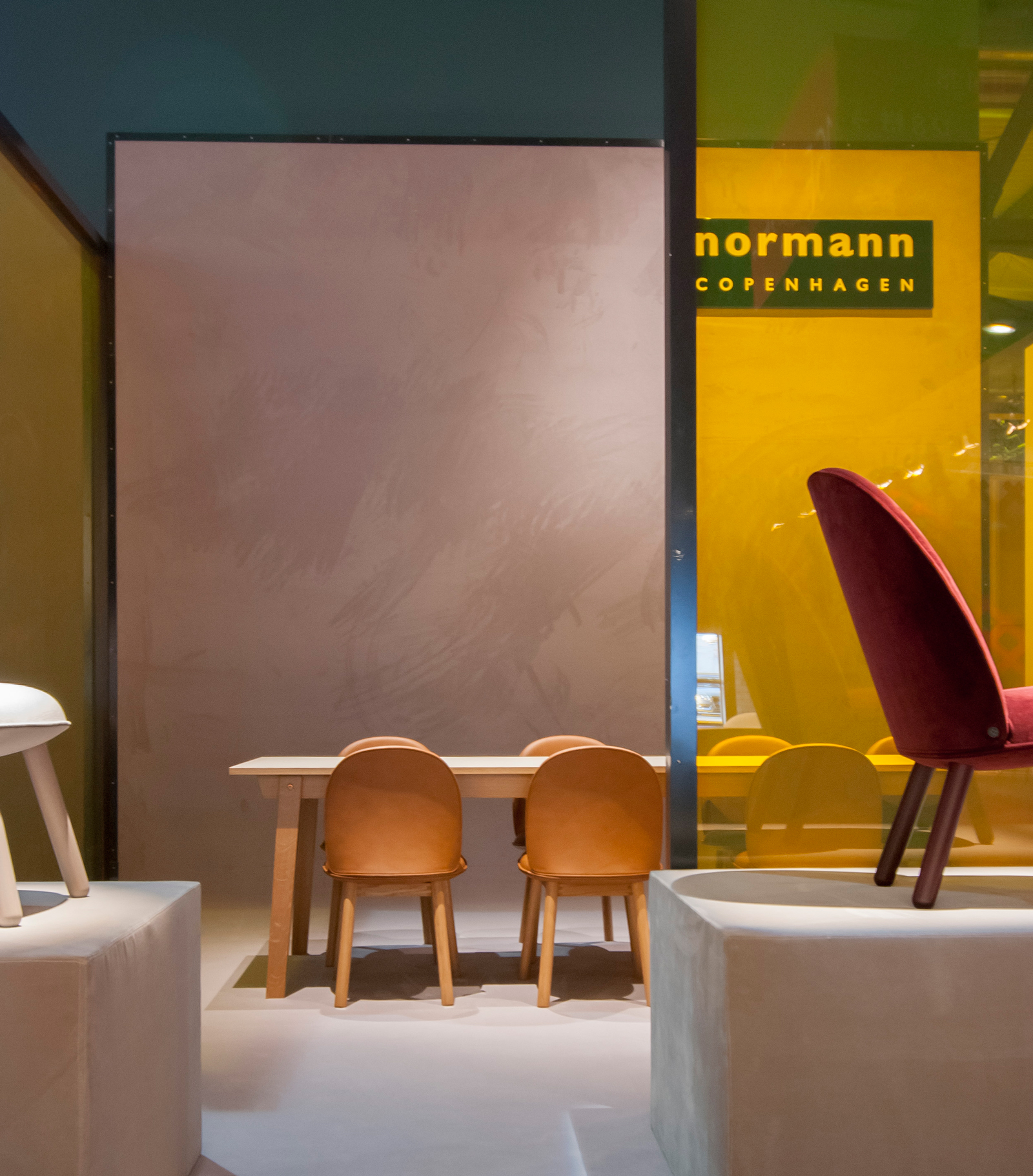 Hans Hornemann has also designed this year's stand - a beautiful installation of monochrome color universes, reflecting the color choices for the new collection.
In the front area, a light beige color has been used consistently to accentuate the curves and shapes of the new designs. Furniture pieces are displayed on podiums to make it possible to view them from different angles, while acrylic boxes with disassembled Ace chairs visualize the clever flat pack function of the new lounge collection.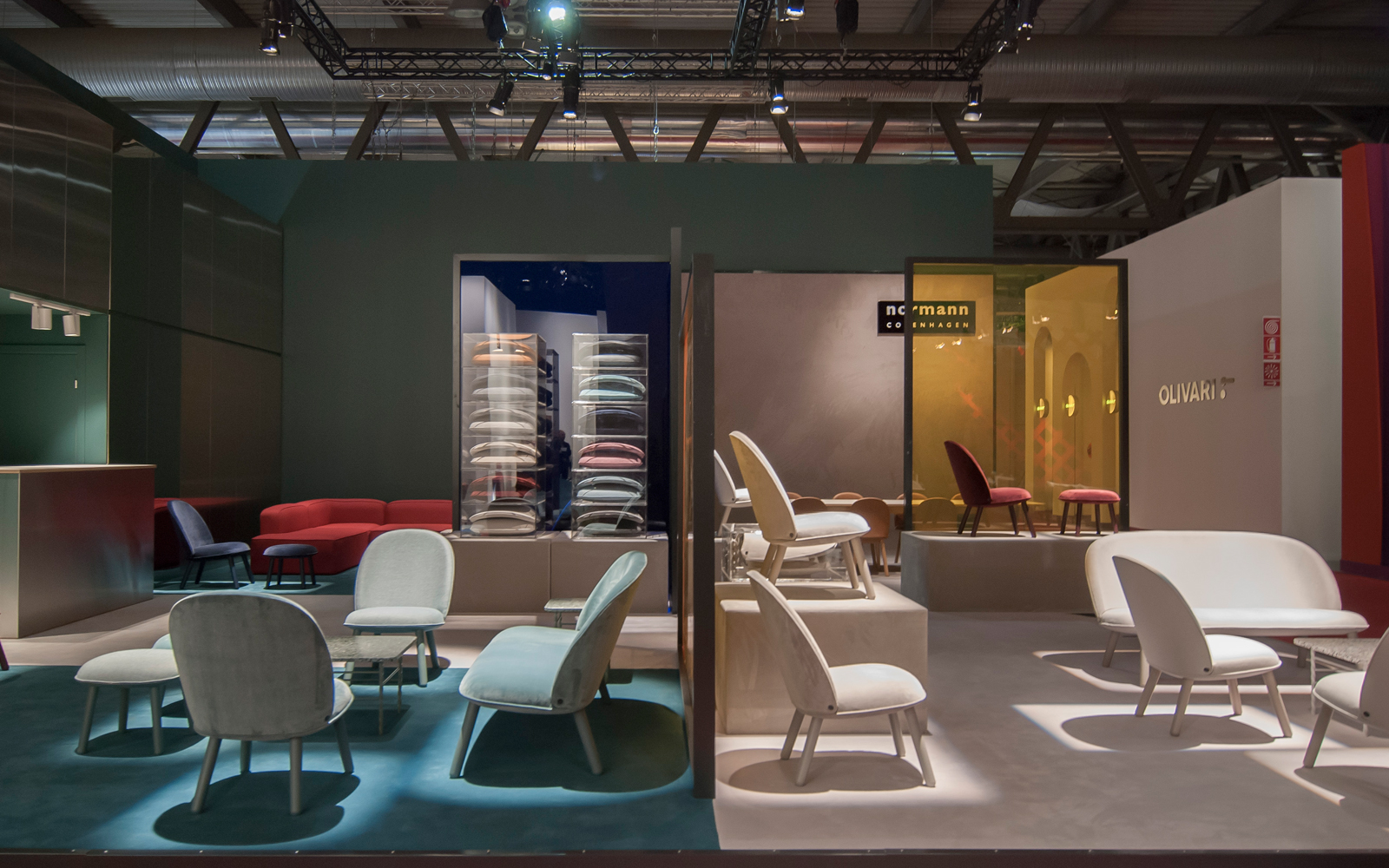 The stand features rich, thick carpets and back panels in a contrasted mix of polished and brushed steel, of which the latter beautifully mirrors the colors of the stand. Acrylic walls in bright colors divide the stand into different sceneries, while still allowing you to catch a glimpse of what is on the other side.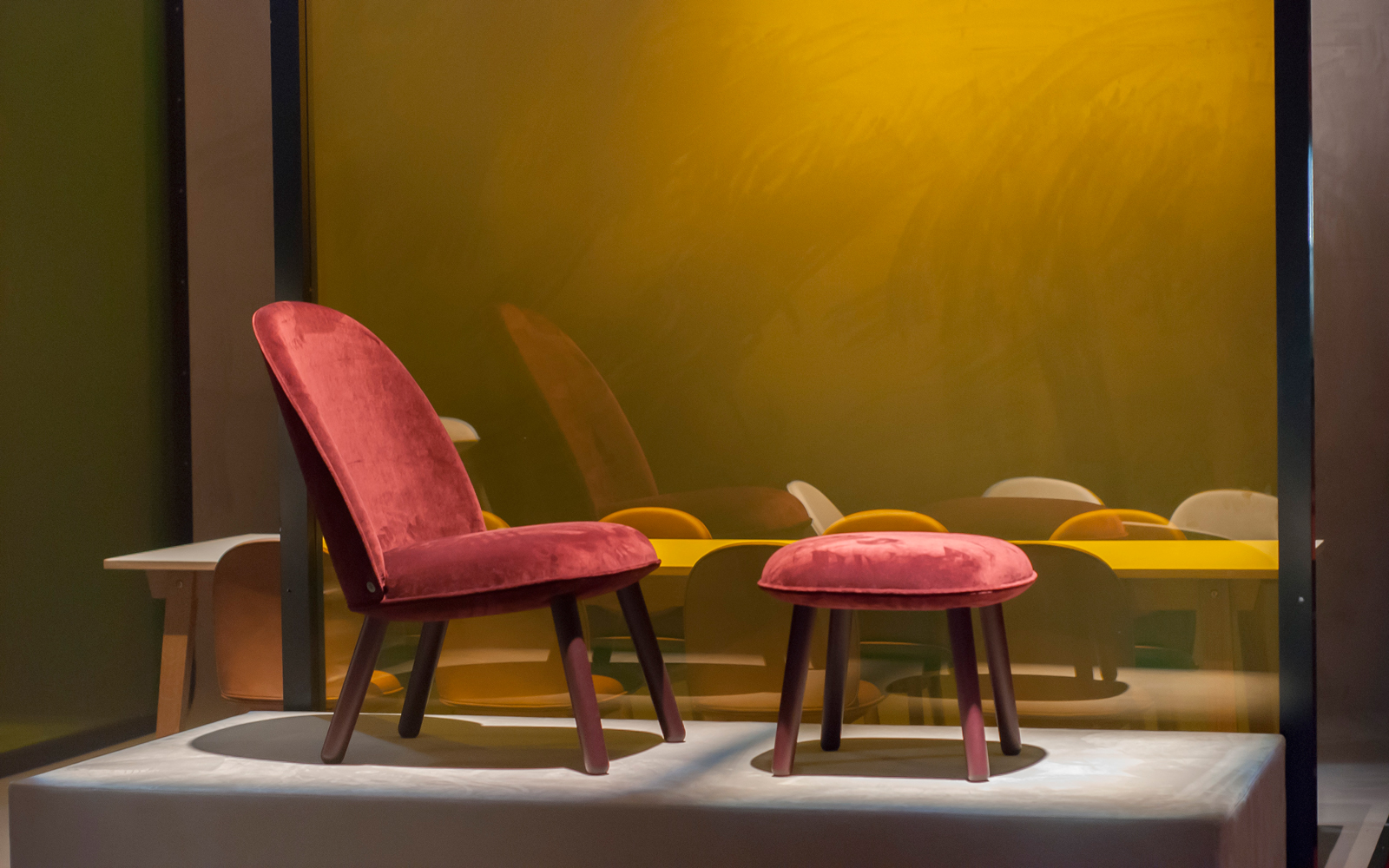 If you are attending the salone, stop by hall 16 E46 to see the new collection.
We are looking forward to tell you more about Ace!