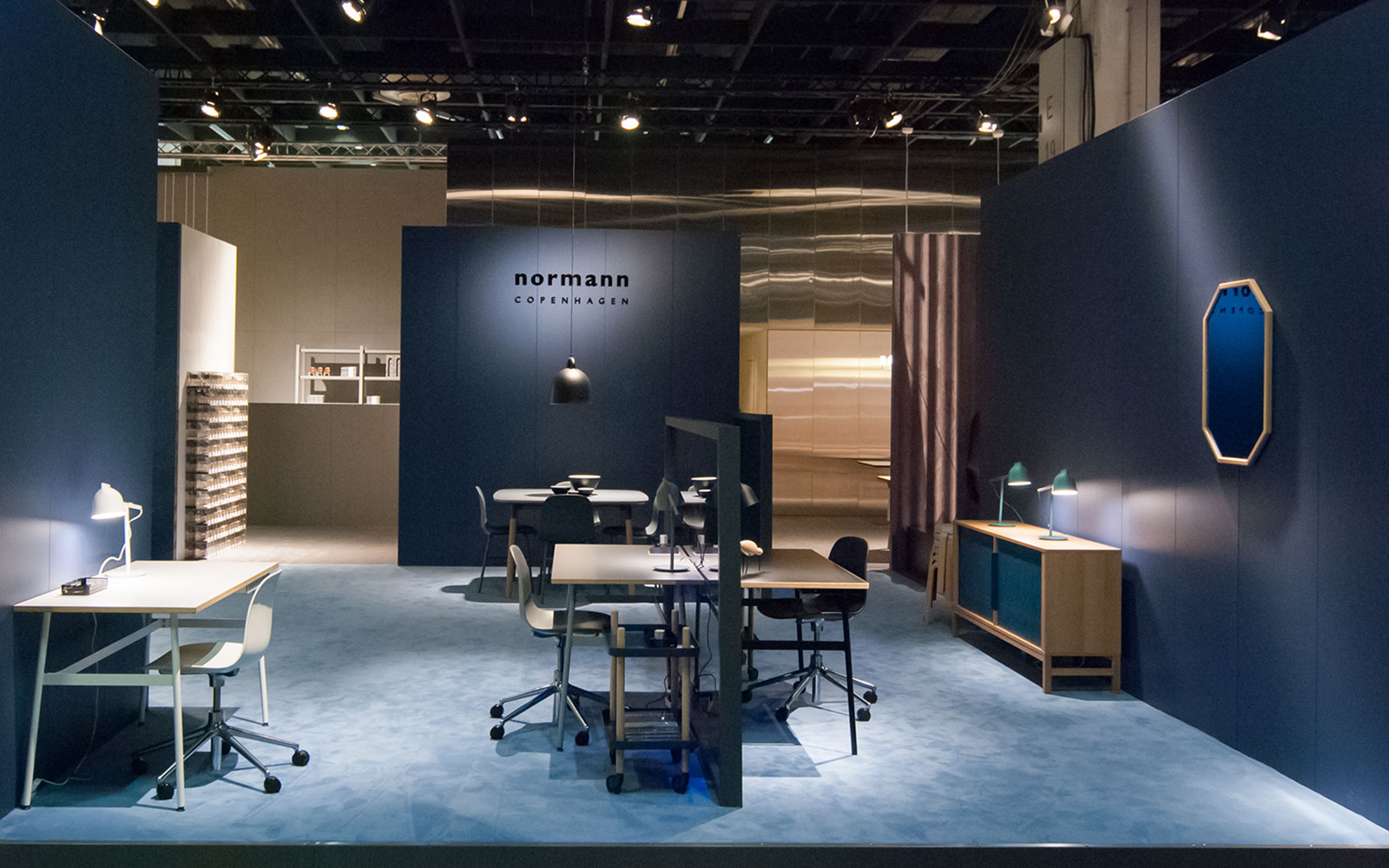 HALLO DEUTSCHLAND!
From October 25-29, 2016 Normann Copenhagen is represented at the ORGATEC furniture fair with one of the biggest stands we have had at a fair yet. Located in Hall 10.2 K050, the Normann Copenhagen universe invites visitors of the ORGATEC fair to explore the Danish design brand through the many different environments, which displaying scenarios of office spaces, public environments and furniture for professional use.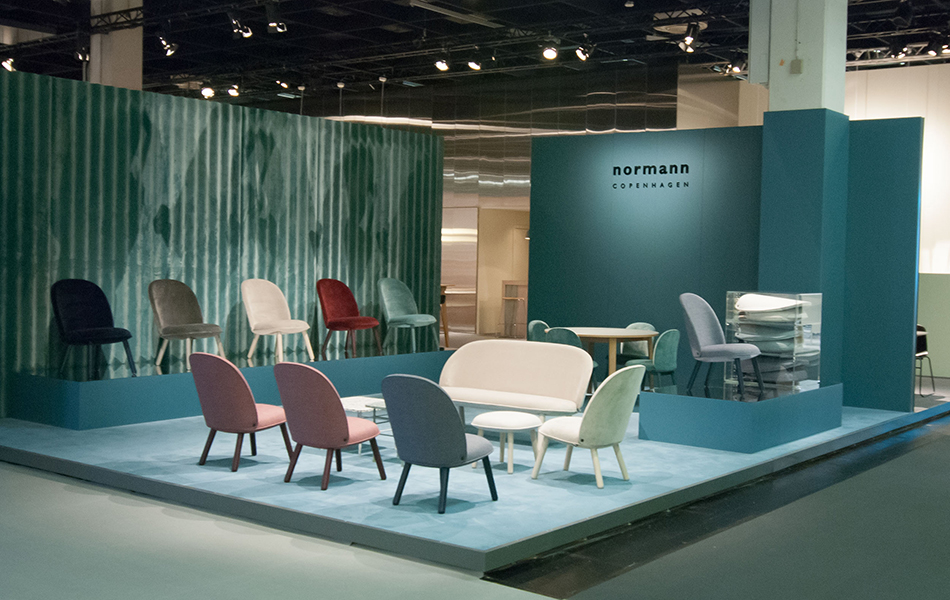 The award-winning Ace collection of display at ORGATEC.

From the exclusive executive office with elegant materials in spacious surroundings, to smart co-working spaces that encourage collaboration and creativity, you can find the solution that works best for you.

Poul Madsen, our CEO and co-founder says about the program at Orgatec:

"The contract market and B2B market in Europe, and also overseas, is very interesting and has been a business area we highlighted for several years. In recent years, our collection expanded with many more furniture units, making the collection have a size and composition that makes it really interesting to present to architects and the contract market in general."

Let's take a tour through Normann Copenhagen's new office environments:
THE CO-WORKING SPACE


Create collaborative spaces for creative heads with the Journal desks, and Form chairs. The new Jalousi sideboards and our block tables ensure enough space for storing books, folders and personal items.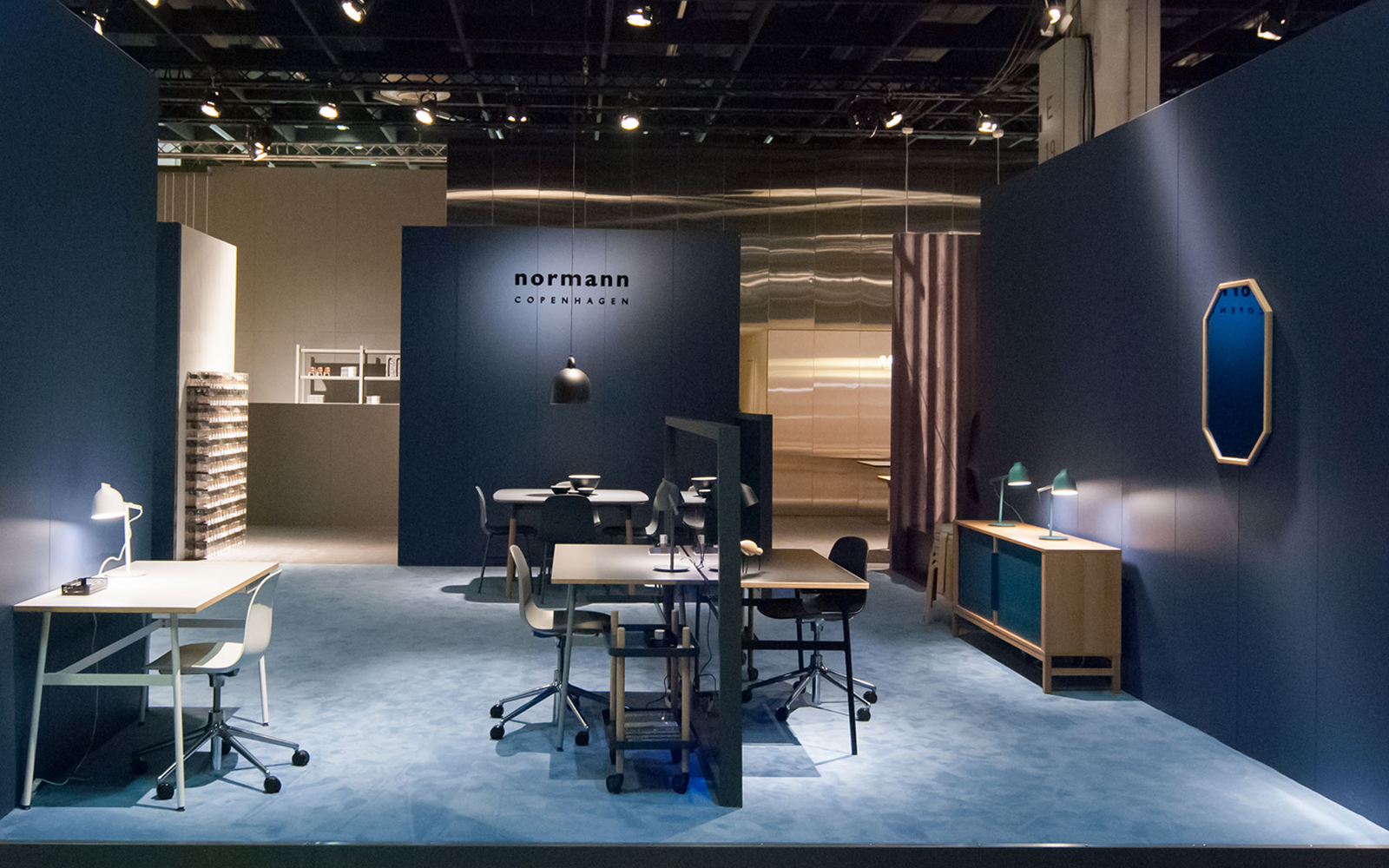 An office environment designed for co-working and collaborative teams.
Our award-winning Form chair, designed by Simon Legald, now also comes as a swivel chair, making Form a fantastic choice as a desk chair.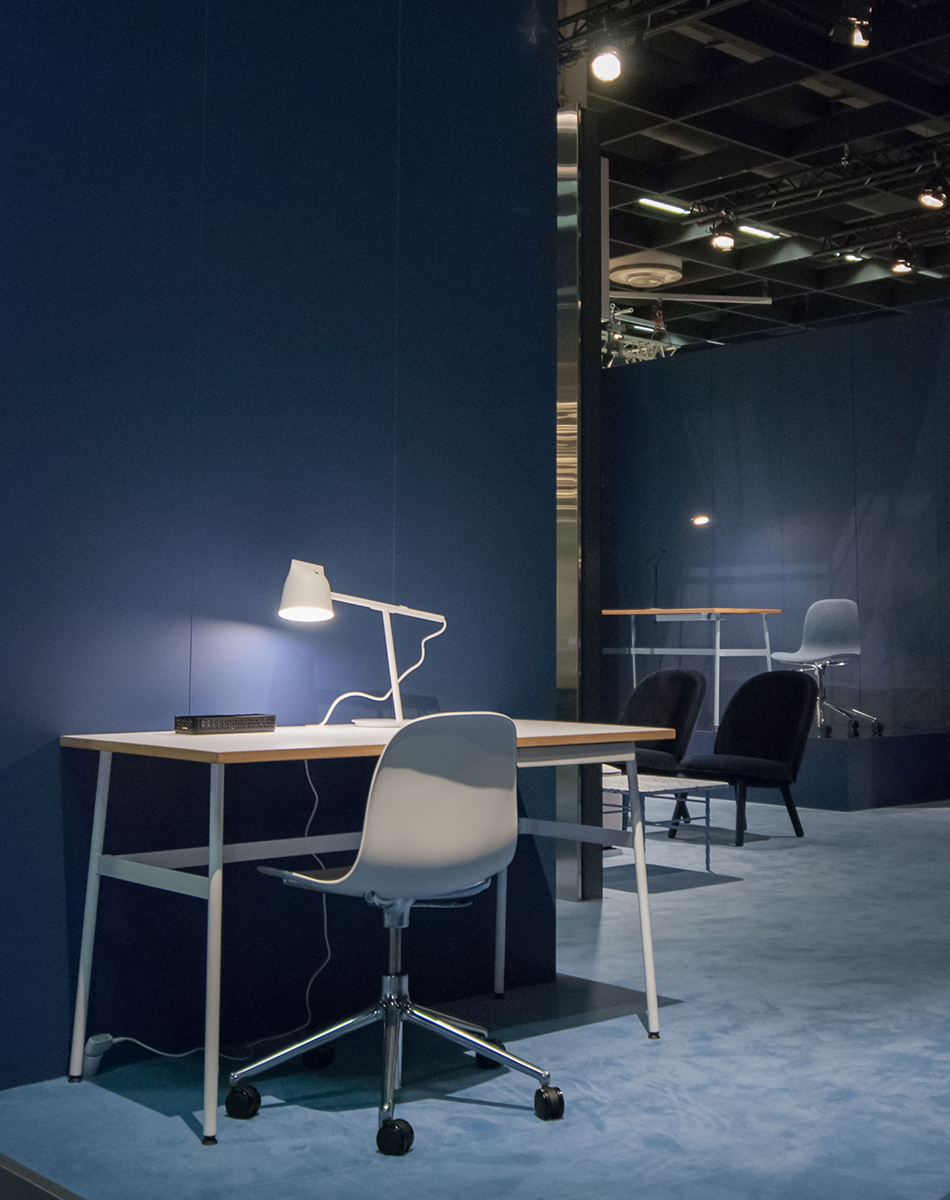 Form as a swivel desk chair.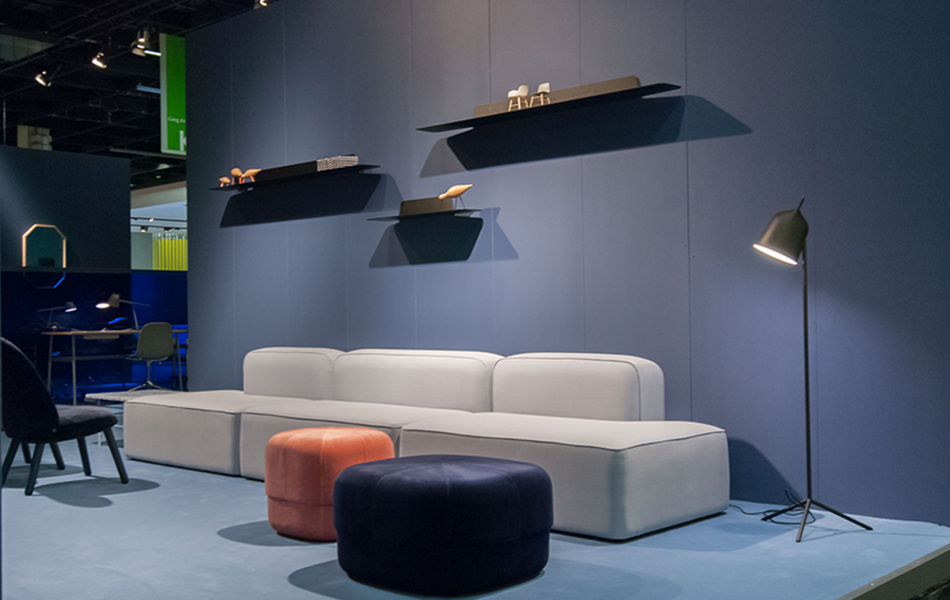 The Rope sofa and Circus poufs form a comfortable lounge area adjacent to the coworking spaces.
THE CONFERENCE ROOM

Configure your meeting space with the new Bridge conference table. Our in-house designer Simon Legald has designed a new solution for conference tables, offering different size tables, depending on the length that is needed.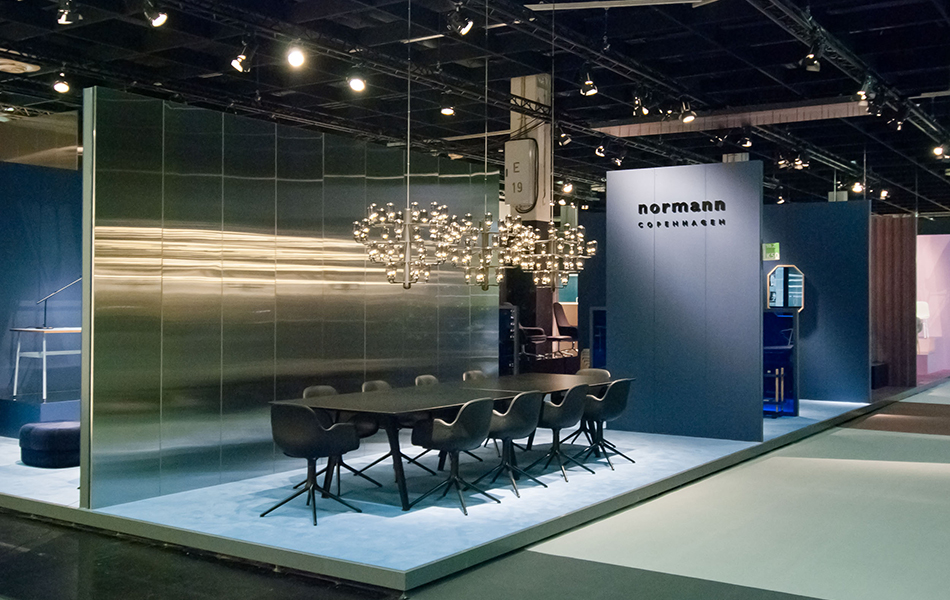 Bridge conference table with Form chairs and Amp chandeliers.

The clever trick: cable holes and cable trays are subtly designed to allow all electrical cables to find their way to powerplugs in solution designed that hides them away under the table, so the overall expression is clean and well-maintained. Simon Legald says:

"I got the idea for Bridge after having closely studied various bridge constructions. The reinforcing triangular structure is reminiscent of that found in old cast iron bridges. I have passed on the inspiration to the table's visual expression, where for example, the curvature of the legs is a reference to toppled bridge pillars."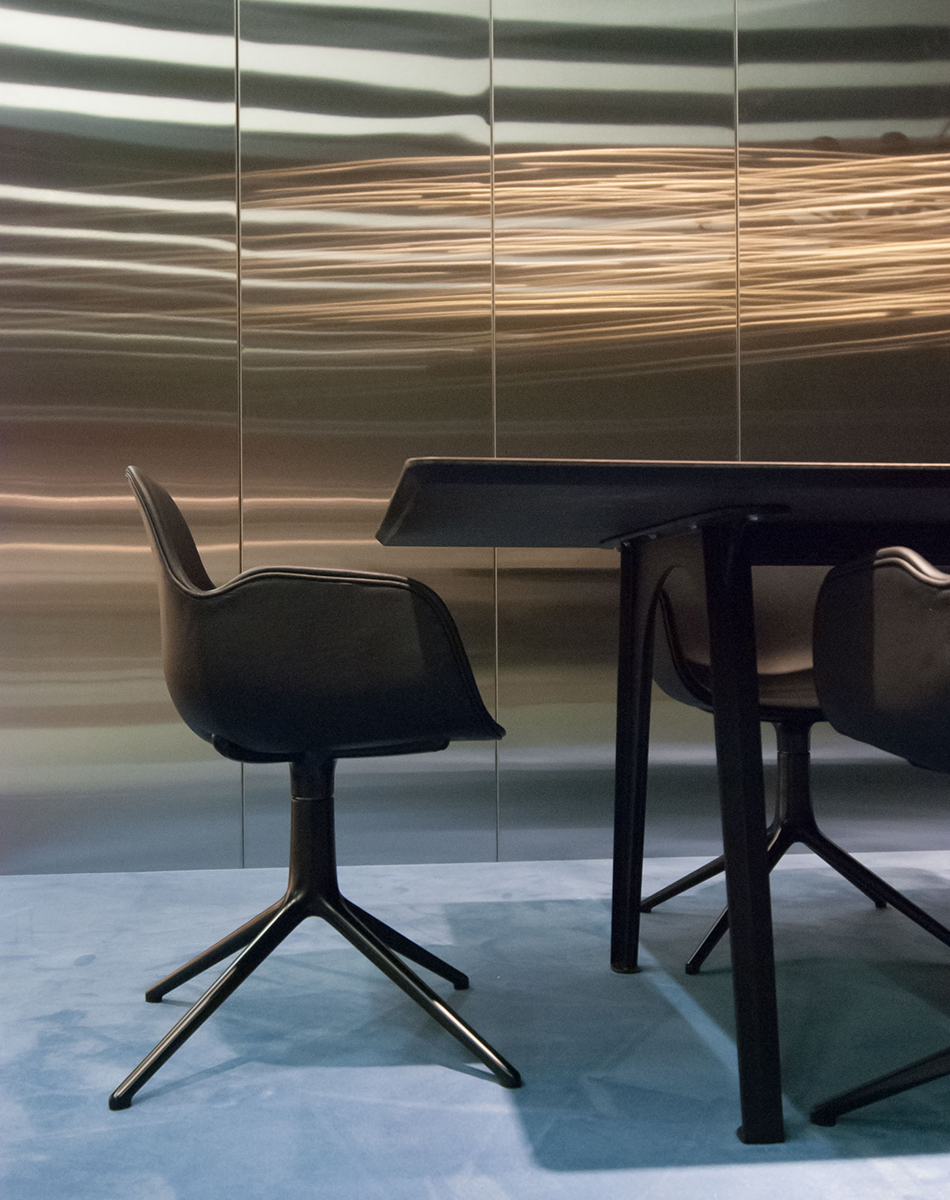 The Form chair with armrests make great chairs around the Bridge conference table.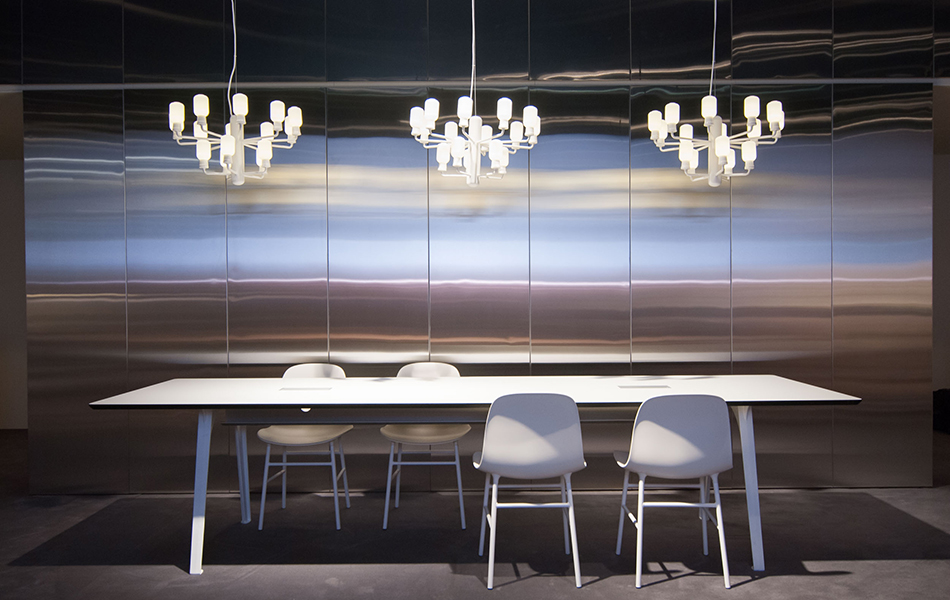 An all white setup of the Bridge table, Form chairs and Amp chandeliers.
THE STUDY HALL

Economic in space and with a clean Nordic style: a study area like the one below can foster concentration and individual studying.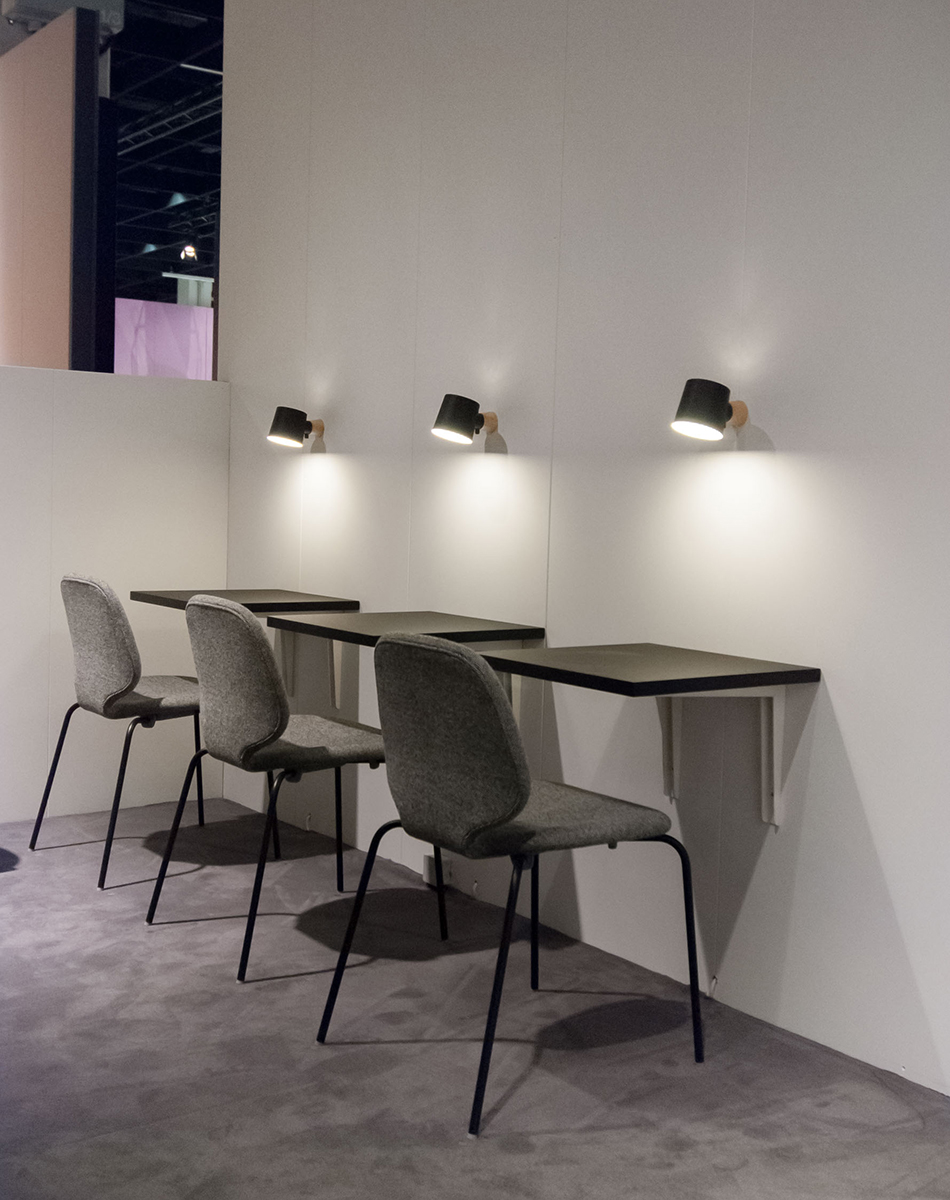 My chair and Rise wall lamps create a great study environment with solo work spaces.


LOUNGE AREA SOLUTIONS


Create a comfortable environment in a public waiting room or a hotel lobby with our Era lounge series.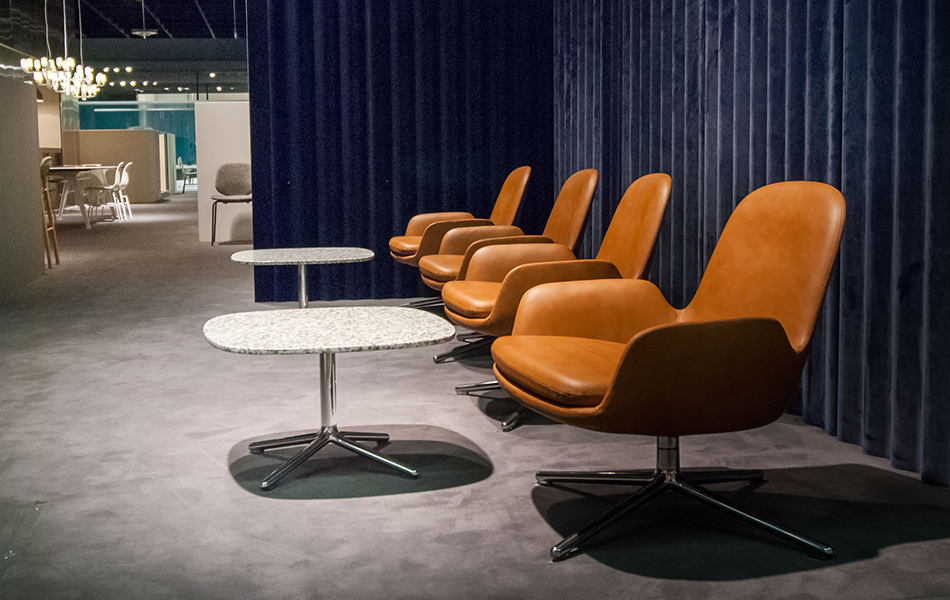 Era lounge chair in leather with the new Era coffee table.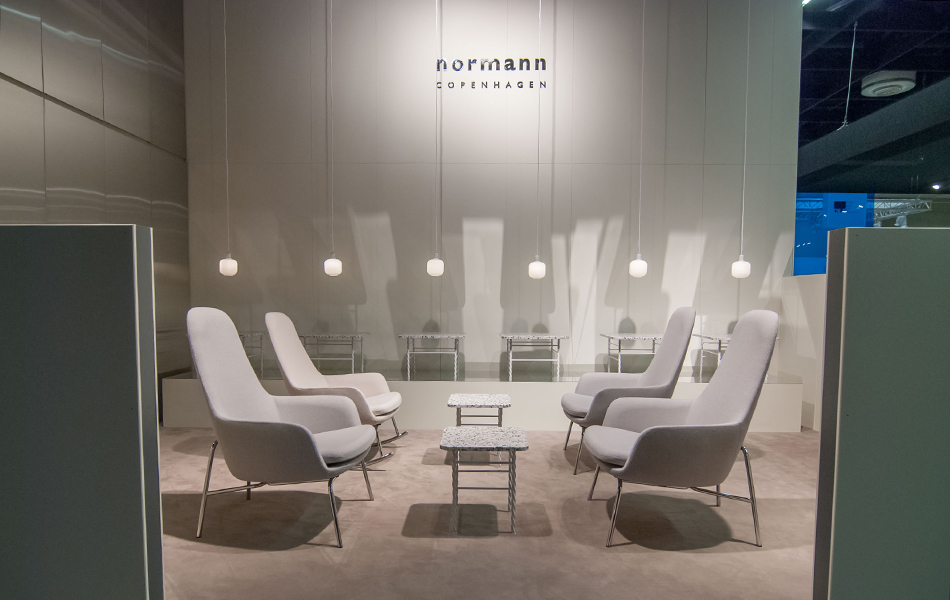 Era lounge chairs and Terra table create a calm and relaxing environment.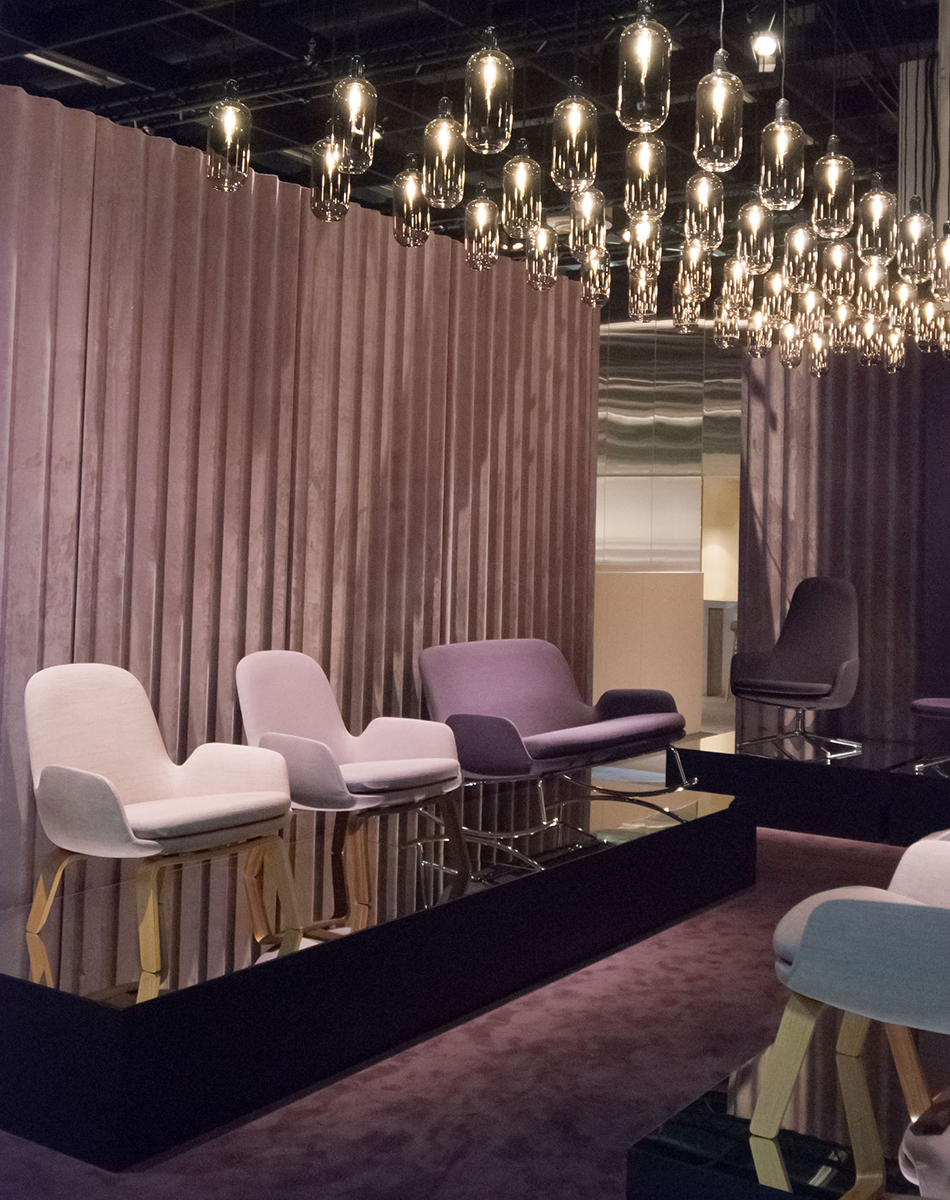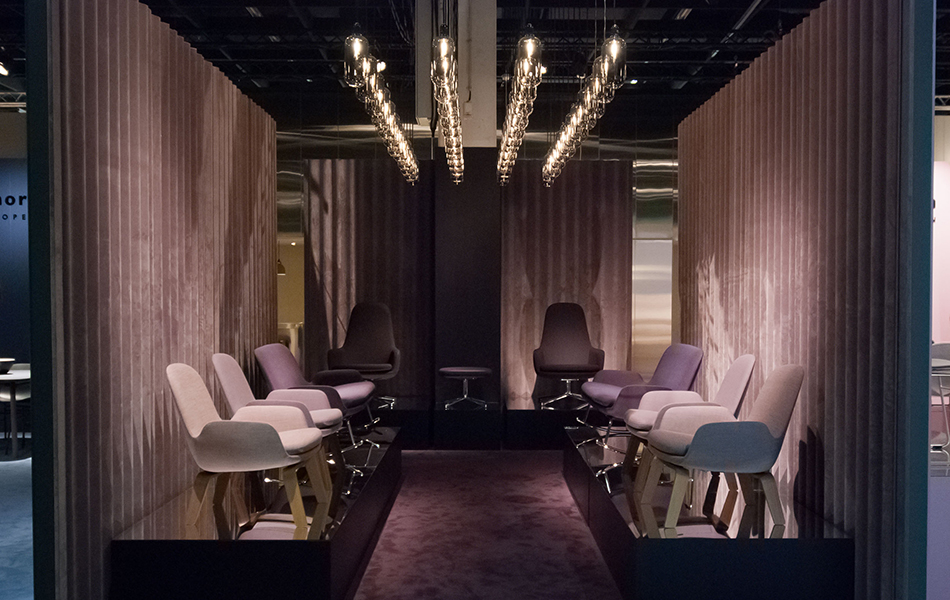 The Era lounge chair family.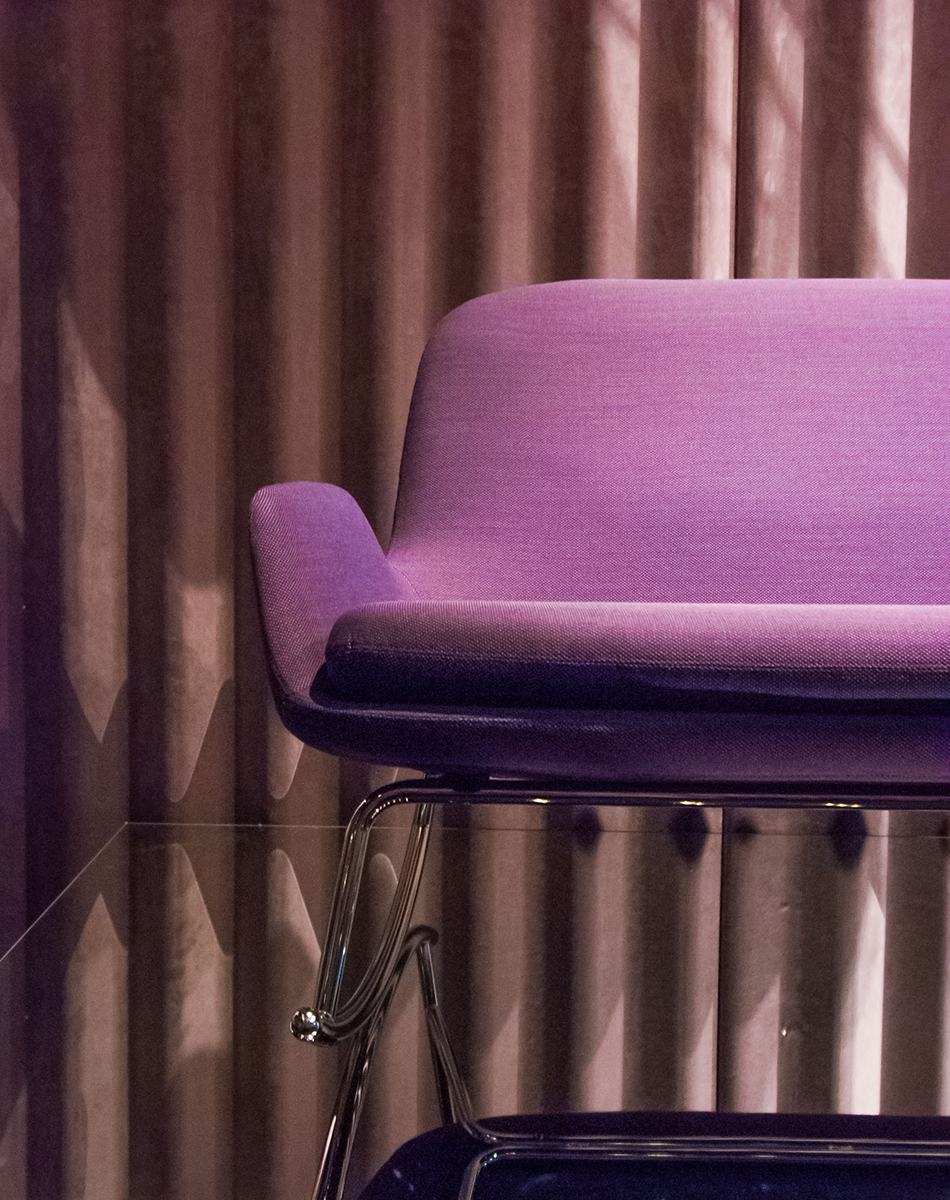 Era Era Rocking sofa for maximum comfort.
THE CANTINA
Are you designing a canteen space? The Just barstools and Slice table are harmonious and versatile furniture that serve well as canteen furnishings.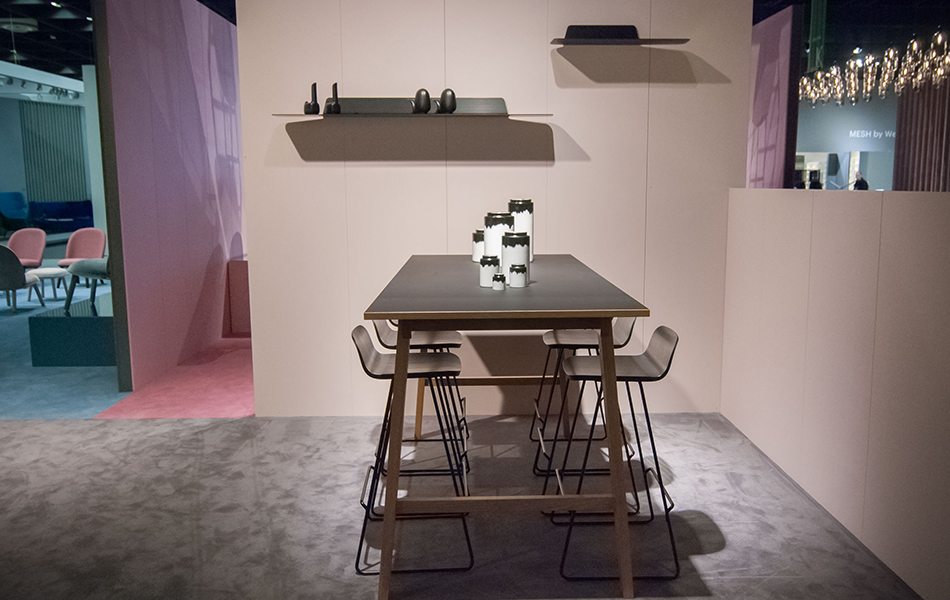 The Just chair in a the new barstool version.
In addition to the barstool, Iskos-Berlin design introduces a completely new dimension with the Just chair with a wooden base.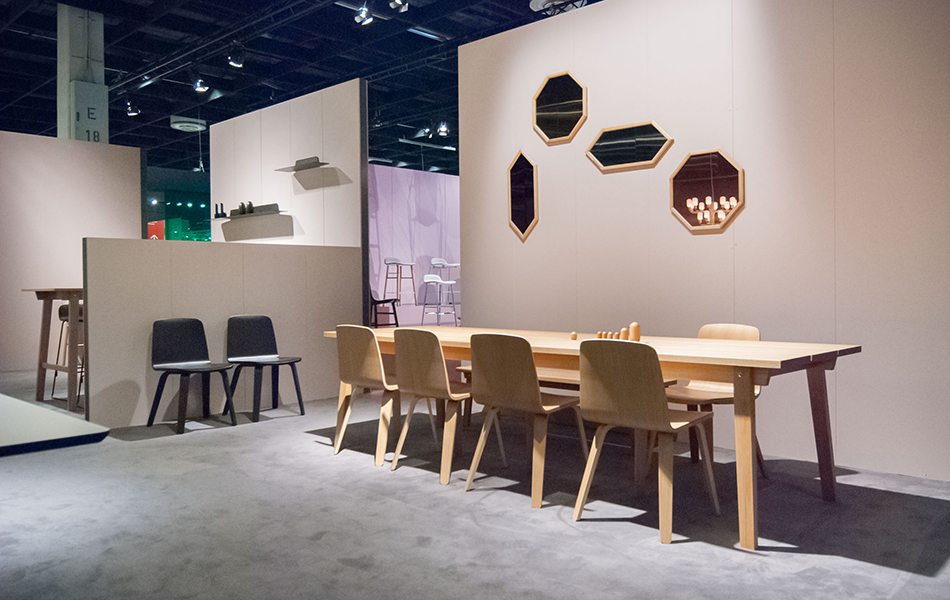 The Just chair is not "just" a chair.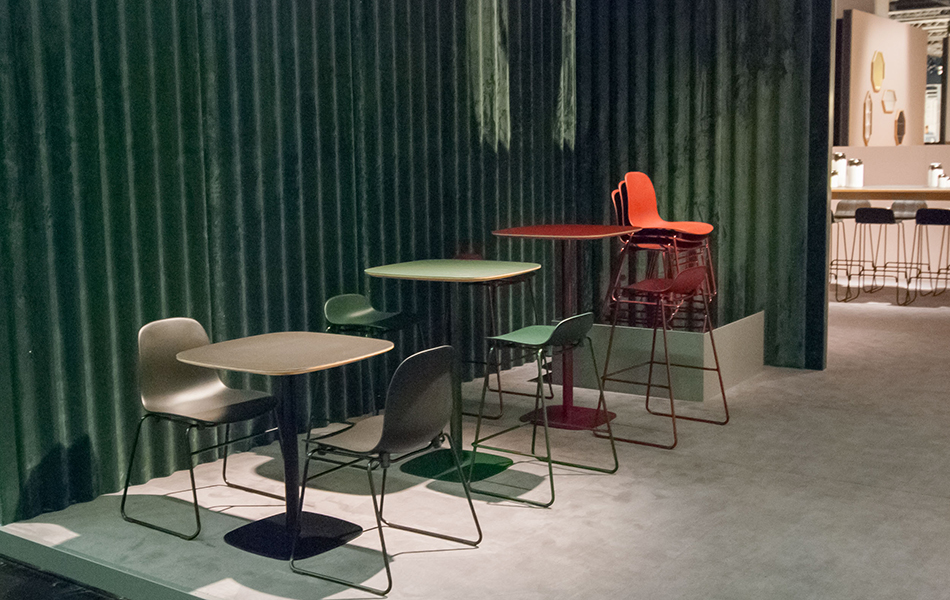 Just chair now as stackable version - perfect for Café furniture.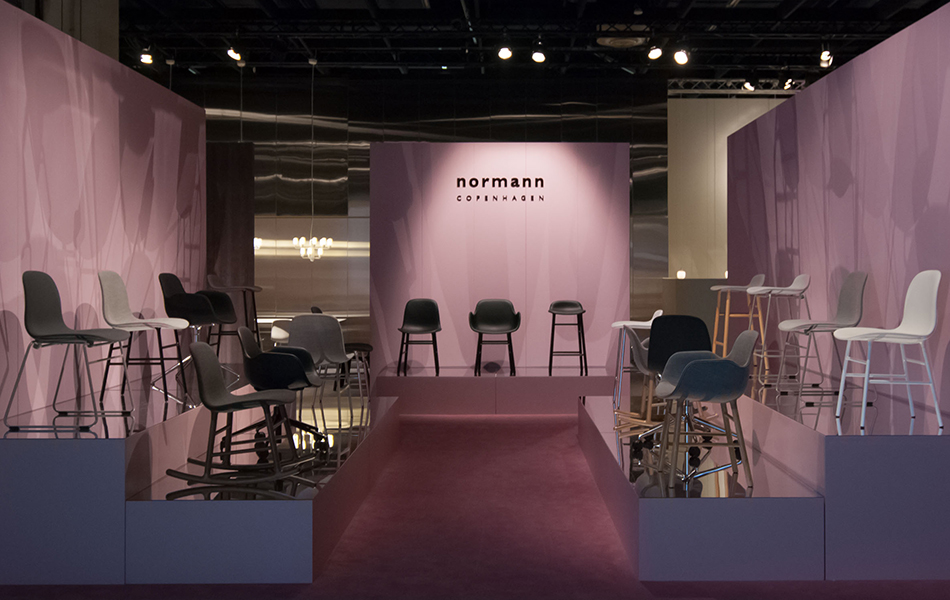 Form chair as stackable version and as swivel chair with wheels for the office.

We are presenting our new furniture to architects, professional buyers and press until October 29, 12016 at ORGATEC in Cologne, Germany. Come by and visit us in Hall 10.2 K050! We look forward to welcome you!