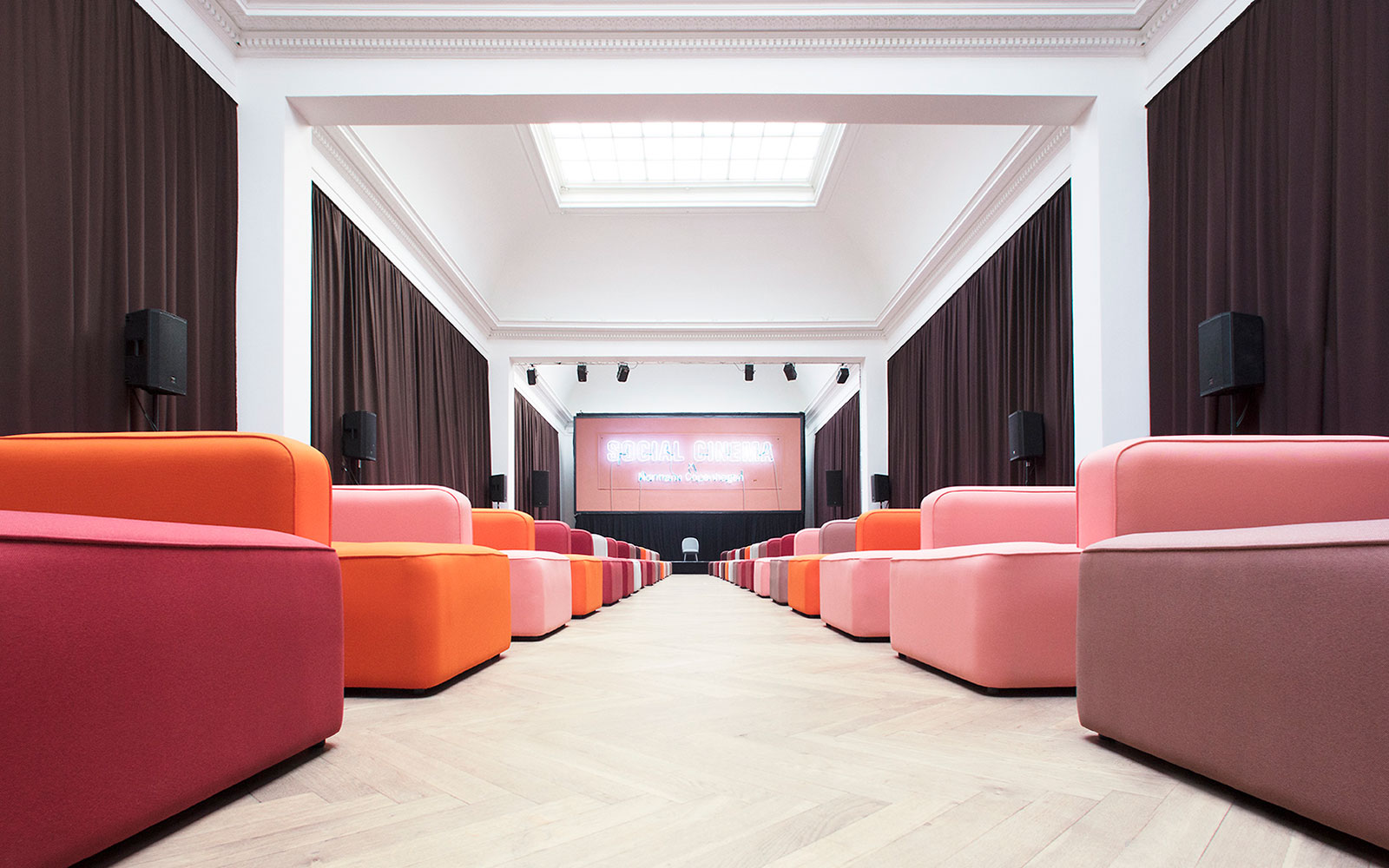 Welcome To Social Cinema
Imagine that you take a seat, not unlike how you would while watching a movie at home, in a comfortable and stylish (!) couch. While leaning back into the extra soft cushioned sofa - or against your neighbor - the show begins. Welcome to Social Cinema, Denmark's first pop up designer sofa cinema!


To clarify, we created our own definition. Here it goes:


Social Cinema
/ˈsəʊ.ʃəl/ /ˈsɪn.ə.mə/
noun
a cinematic practice where the audience is seated
on extended sofas, usually so-called Rope sofas™,
to encourage a comfortable and social film experience
that blurs the boundary between friends and strangers.
It means, when you experience Social Cinema at the CPH:DOX documentary film festival, it will look and feel a little bit like this:



Throughout eleven days of CPH:DOX 2017, visitors of the are able to watch documentary movies, from the comfort of our Rope sofas.

And that's not even all! We are proud to say that the Social Cinema sofas are upholstered in specially-made, recycled textiles from Gabriel, which have been developed according to the cradle-to-cradle design philosophy. This means the all the resources used for the fabrics are retained in a sustainable cycle.


The same textiles are used for curtains along the entire height and length of the space, which surround the social cinema-goers in a warm and comfortable atmosphere.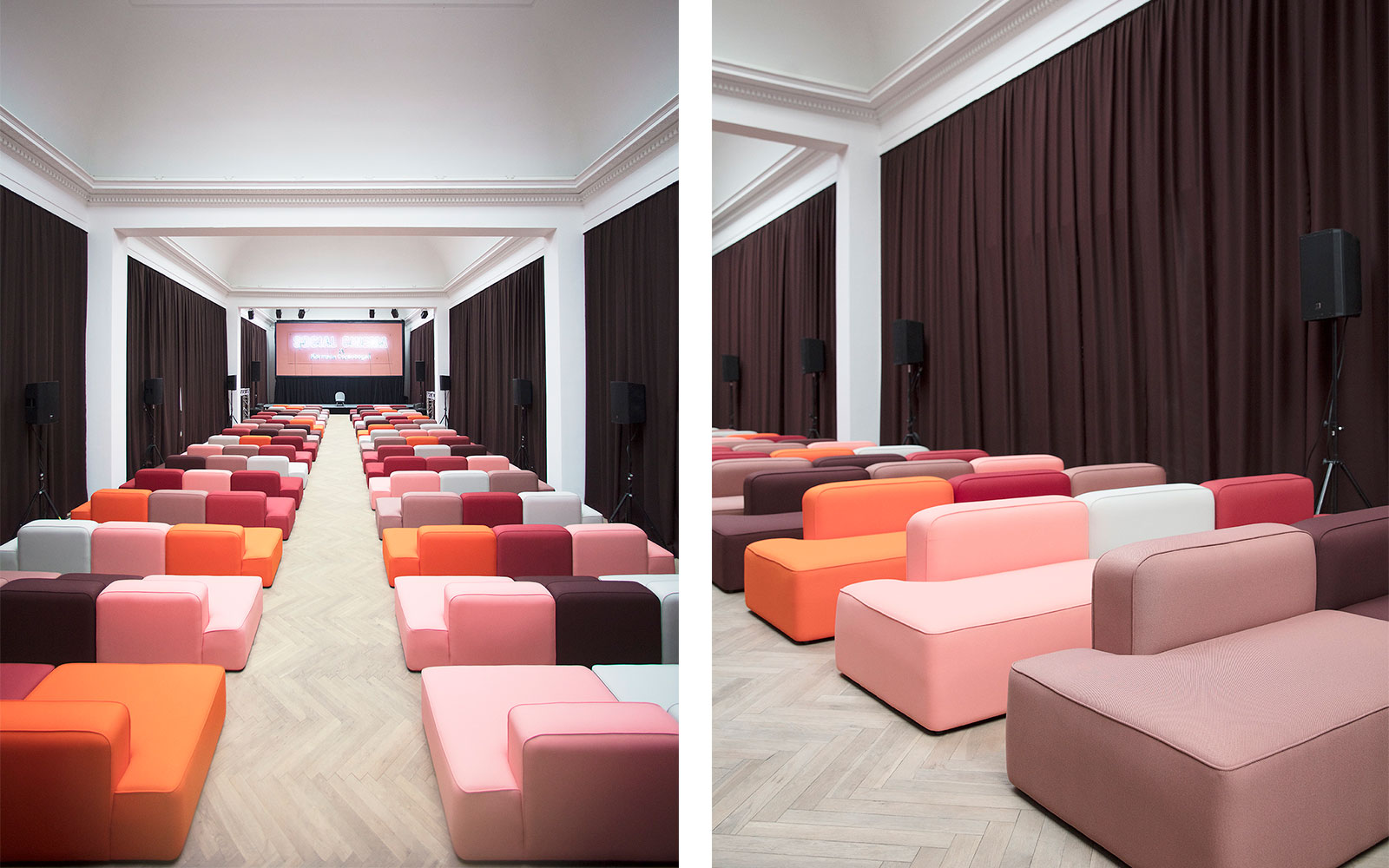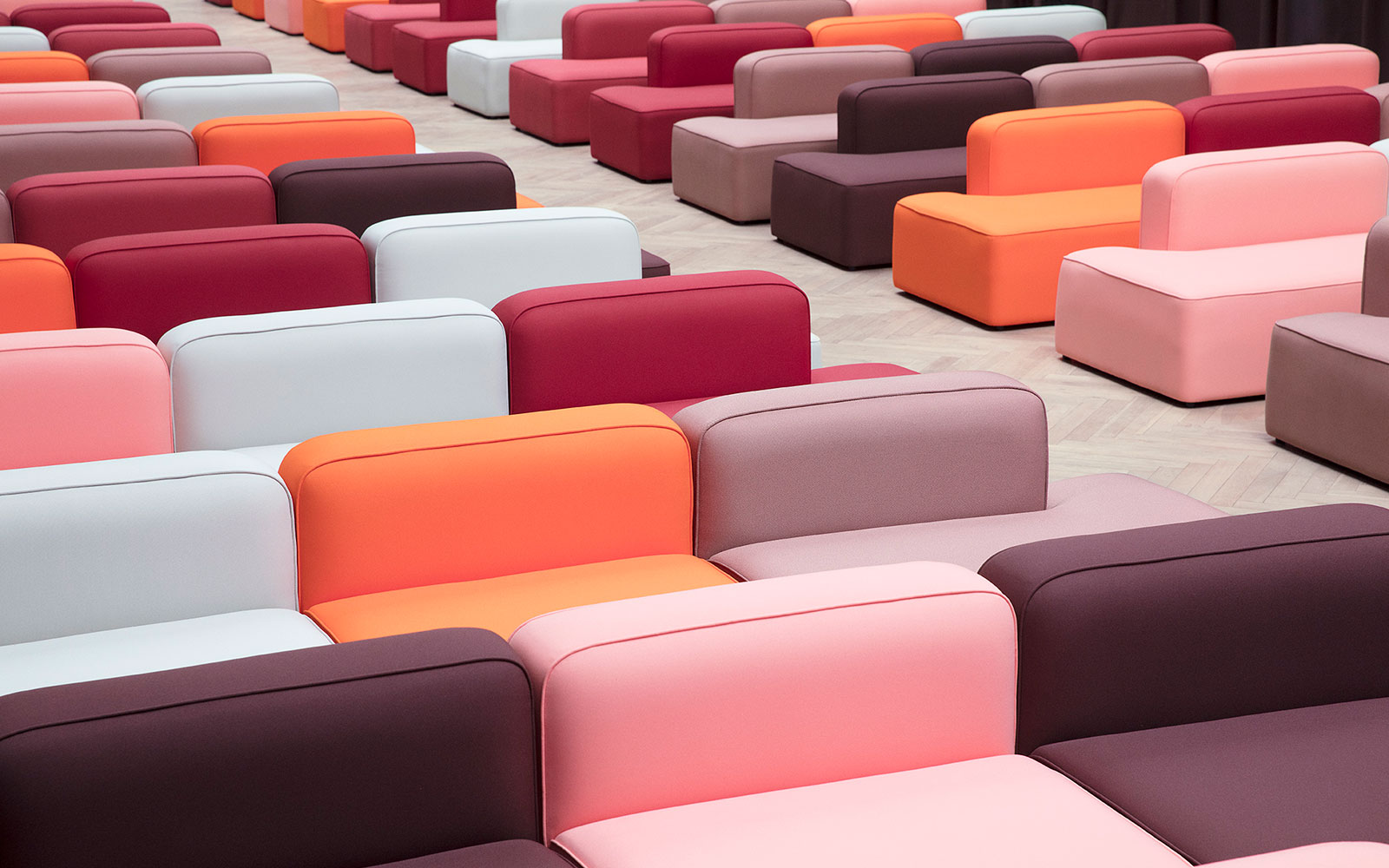 Denmark's first 'Social Cinema' at Charlottenborg Kunsthal.

Kunsthal Charlottenborg is open to the public between 11am and 9pm every day, (some days later), and admission is free throughout the festival. This also includes the art exhibition 'Welcome Too Late' curated by Toke Lykkeberg, several interactive exhibitions, and the VR cinema. Admission is free to all of the spaces, however tickets for the Social Cinema need to be purchased. Get yours here!