3daysofdesign - Save the date
The backdrop for Normann Copenhagen's presentation is the showroom at Trianglen, a refurbished cinema, where high ceilings and marbled beams meet brushed steel and lively terrazzo.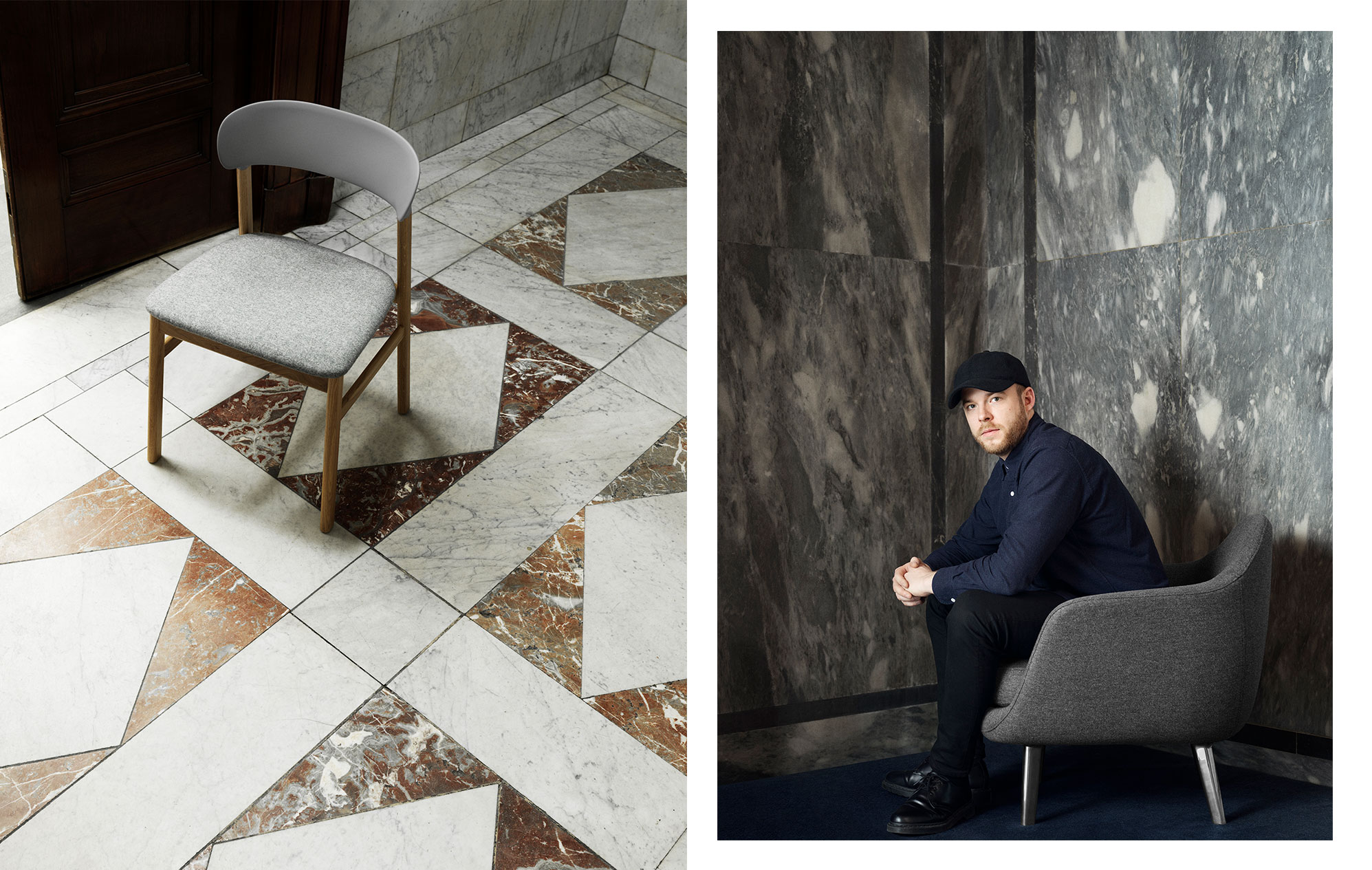 NEW DESIGNS

Explore Normann Copenhagen's newest designs, launched during Milan Design Week. On display are the Hyg and Sum series, Herit chair, Union tables, new lighting solutions and four new accessory ranges.
DESIGN TALKS
Meet designer Simon Legald and learn more about the design process of the new Normann Copenhagen designs - from sketch to finished product.

Thursday, May 24th, 2.30 - 3.30pm
Friday, May 25th, 2.30 - 3.30pm

The design talks take place in the Normann Copenhagen showroom and are open to everyone. Culinary taste experiences by Sweet Sneak Studio and refreshing drinks will be served during the talks.
TIVOLI BY NORMANN COPENHAGEN

World premiere — Announced for the first time in January, 3daysofdesign will be the very first time the new Tivoli collaboration is revealed!

The collection encompasses more than 300 design objects within lighting, textiles and home accessories, inspired by the world-renowned amusement park's 175-year-old history.
Normann Copenhagen embraced this design heritage and translated it into delightful objects that encompass the unique feeling of Tivoli and allow visitors to take a piece of it home with them.

Come and experience the Tivoli collection during 3daysofdesign at the Normann Copenhagen showroom!
We look forward to welcome you!

Normann Copenhagen
Østerbrogade 70
2100 Copenhagen Ø
Opening hours:
Thursday 11am - 5.30pm
Friday 11am - 5.30pm
Saturday 10am - 3pm