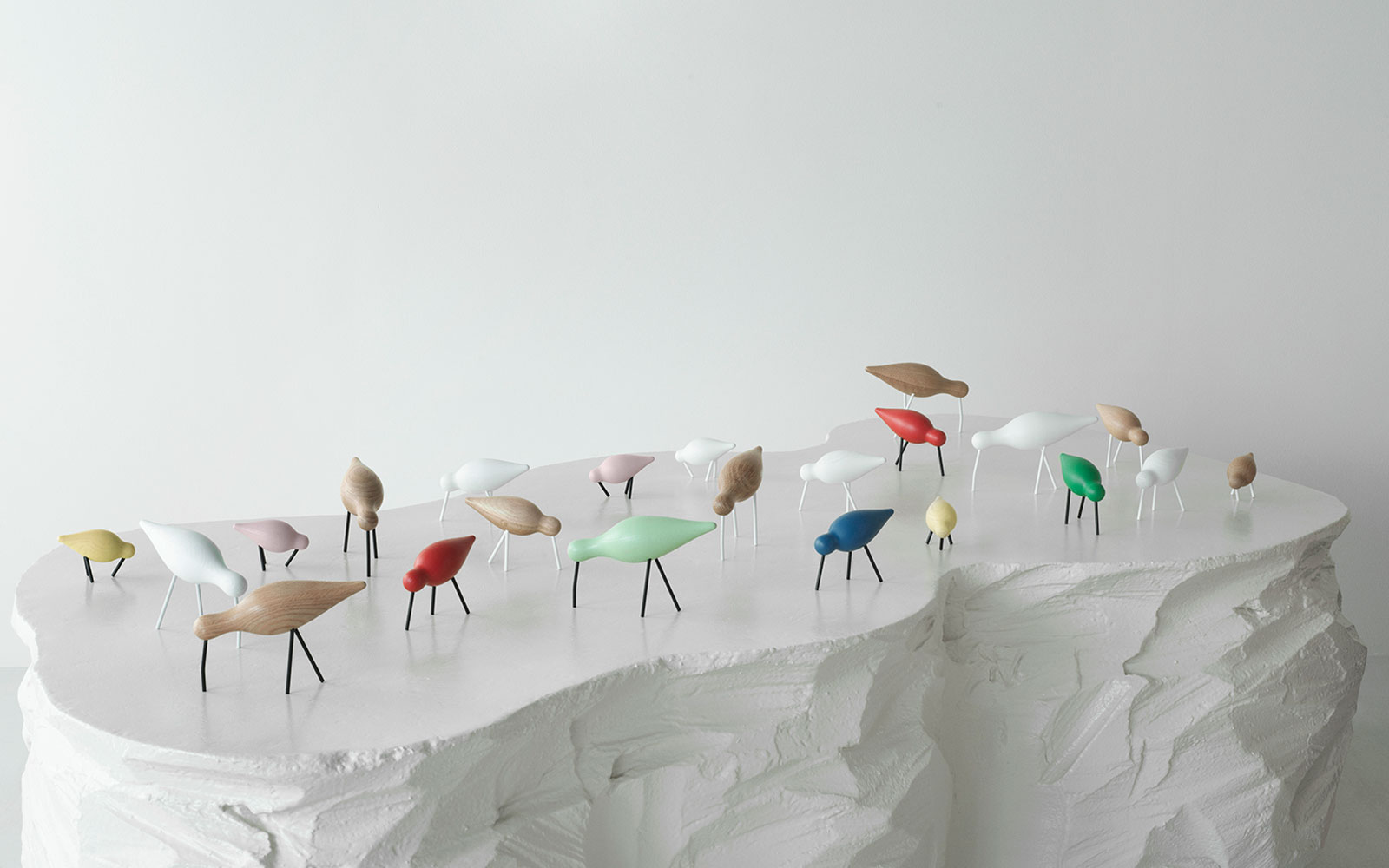 Decorate With Colors
From centerpieces, such as the sofa, clad in vibrant textiles to colorful, mouth-blown vases to pretty pastel bed linen. Normann Copenhagen's wide-ranging collection of furniture, lighting and home accessories offers colorful options for everyone. For color connaisseurs and minimalist minds alike, colors add a dynamic expression to any space.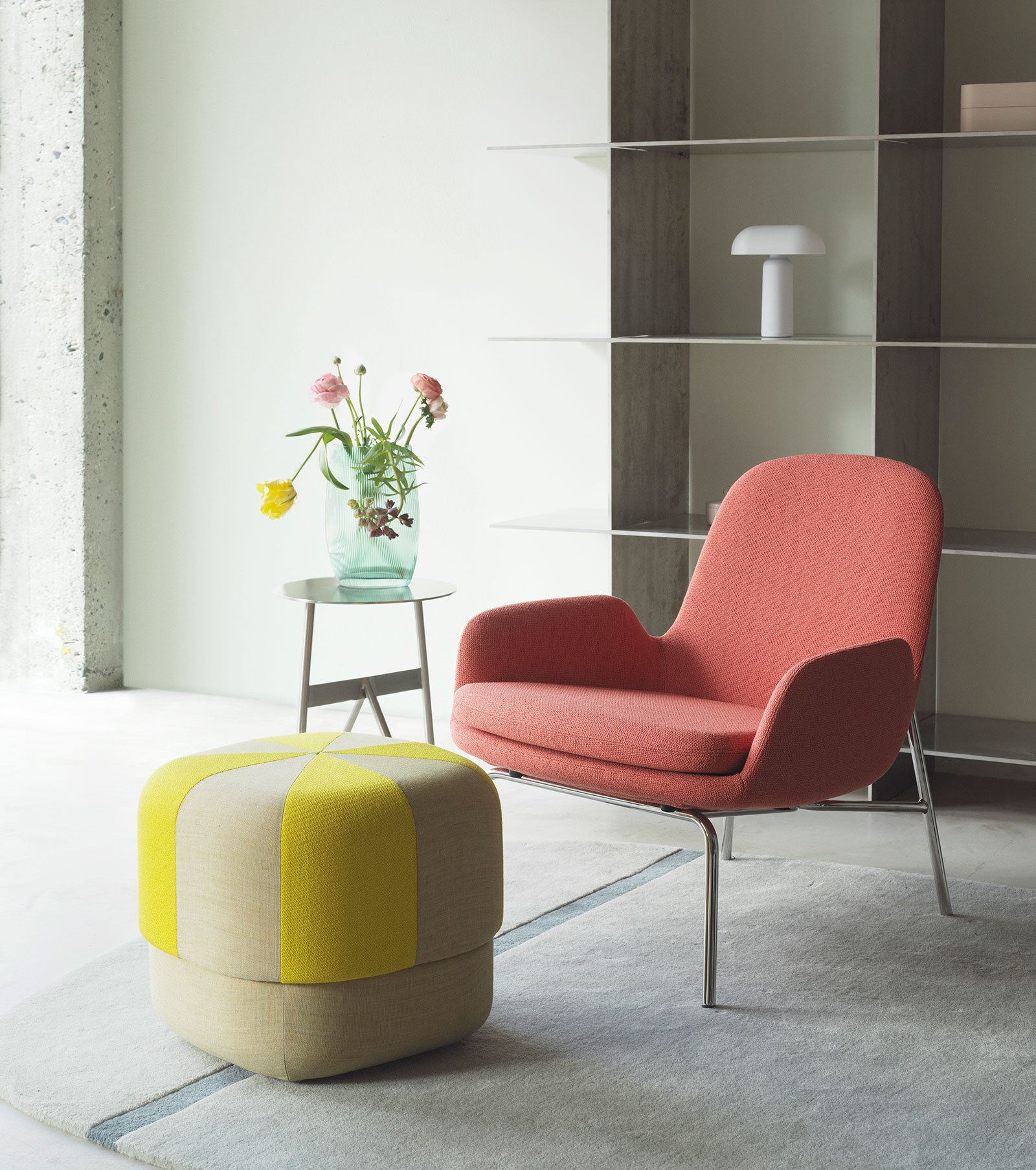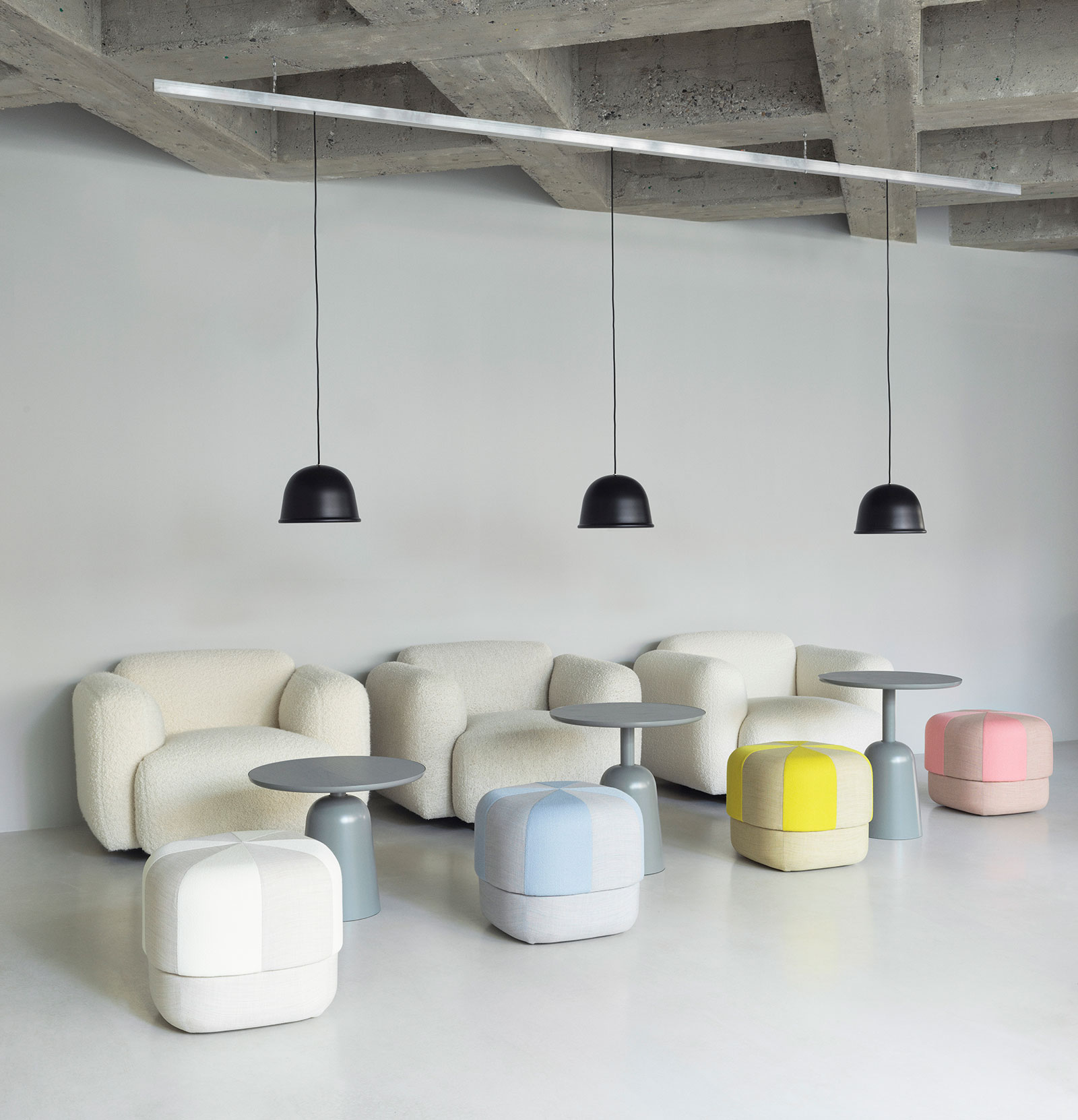 Playful Pouf Collection
The Circus Pouf collection offers an abundance of colors, ranging from luxurious velvet to contrasting stripes. Create an intriguing look in living rooms, lounge areas or lobbies with a color that contrasts with the existing decor or opt for a tone on tone look with a complementing shade. Circus is perfect as an extra seat, a soft side table or simply as a decorative object. Seen here with a coral Era Lounge Chair and neutral Swell Armchairs.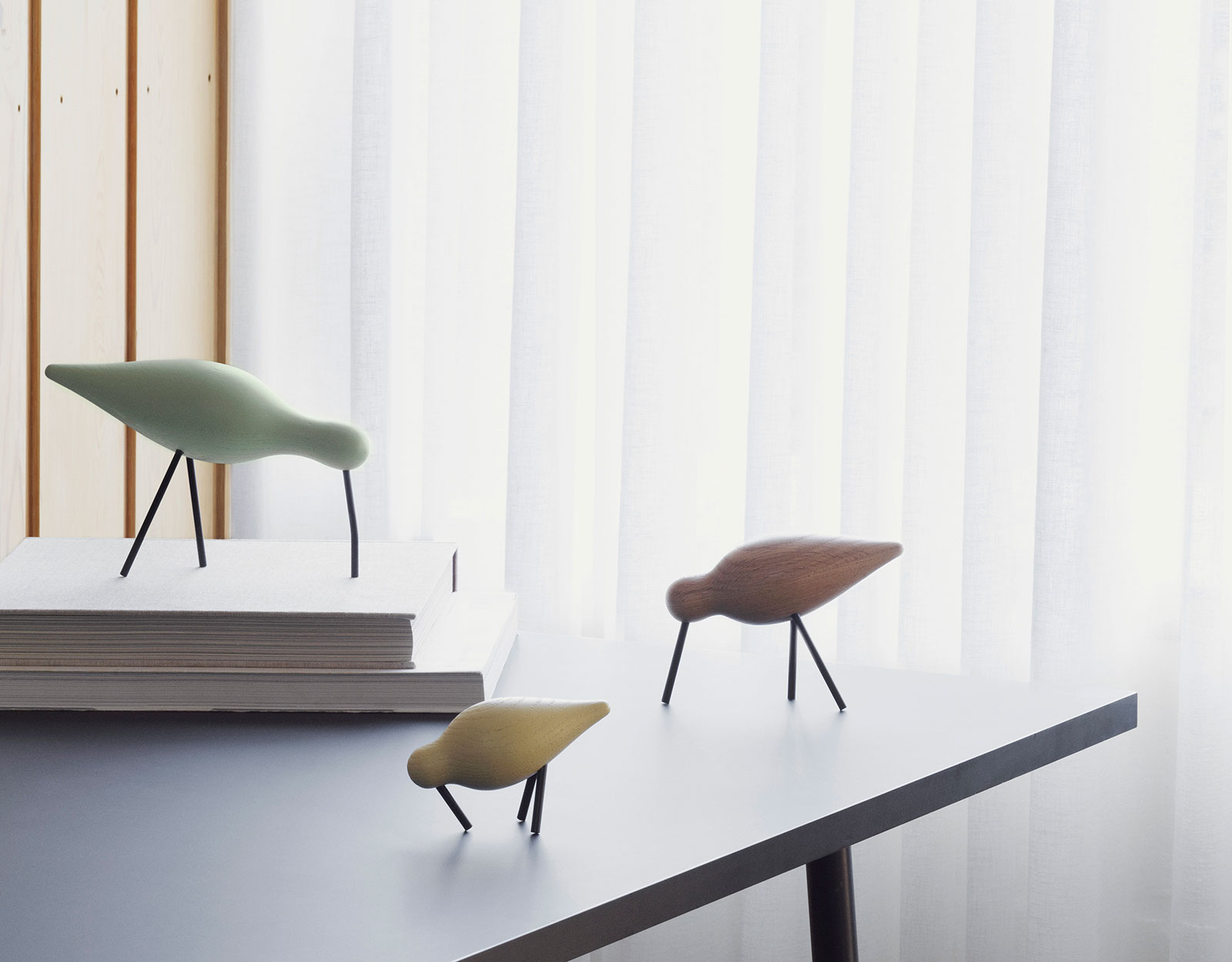 Characterful and Decorative Wooden Figures
A Normann Copenhagen classic, the Shorebird has been launched in a multitude of colors and variations throughout the years. Alone or in a group, the Shorebird is a characterful addition to any space, and will provide a touch of personality and delight to any office desk, lounge area or simply as a decorative object in a shelf or windowsill.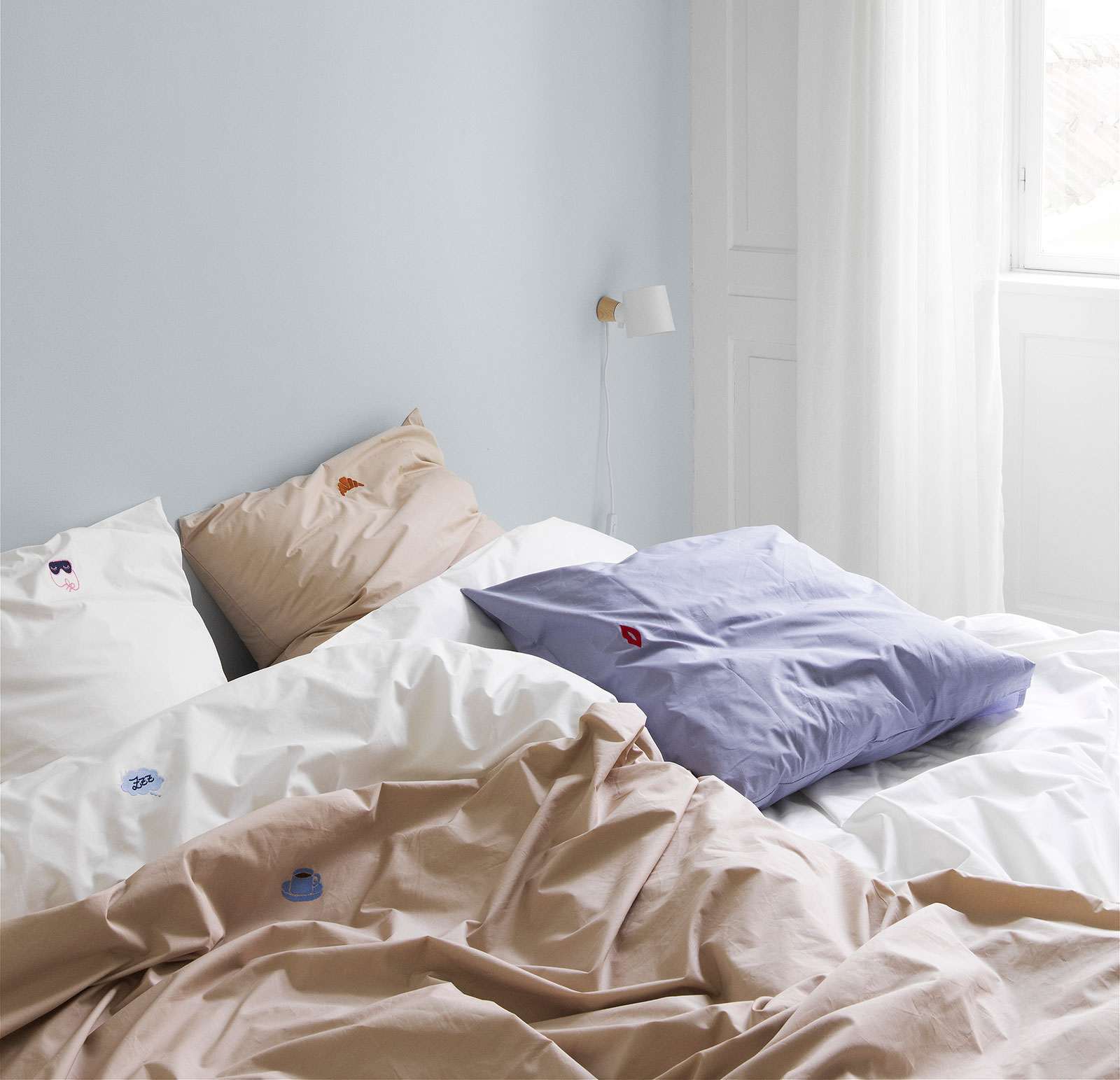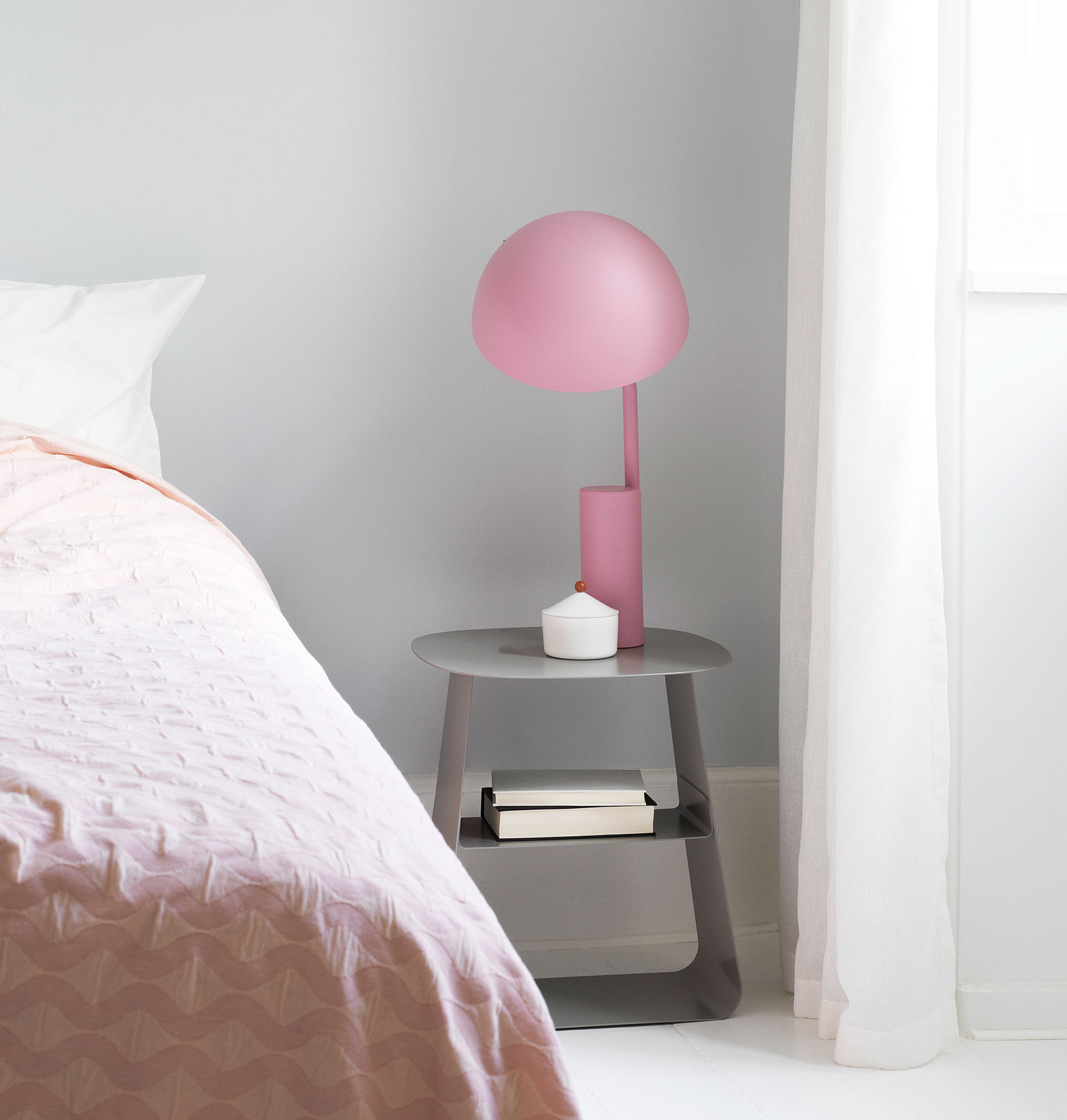 Calming Colors for the Bedroom
The bedroom is ideal for bringing color into the home through vibrant and whimsical bed linen. The Snooze Series comes in a range of different colors, all of which are adorned with a small, embroidered symbol on the duvet and pillow cover. The Slumber Bed Cover features calming, woven patterns. Available in three different colors, the bed cover is a colorful, yet soothing addition to any bedroom in private homes or hotels alike. Here perfectly paired with a pink Cap Table Lamp.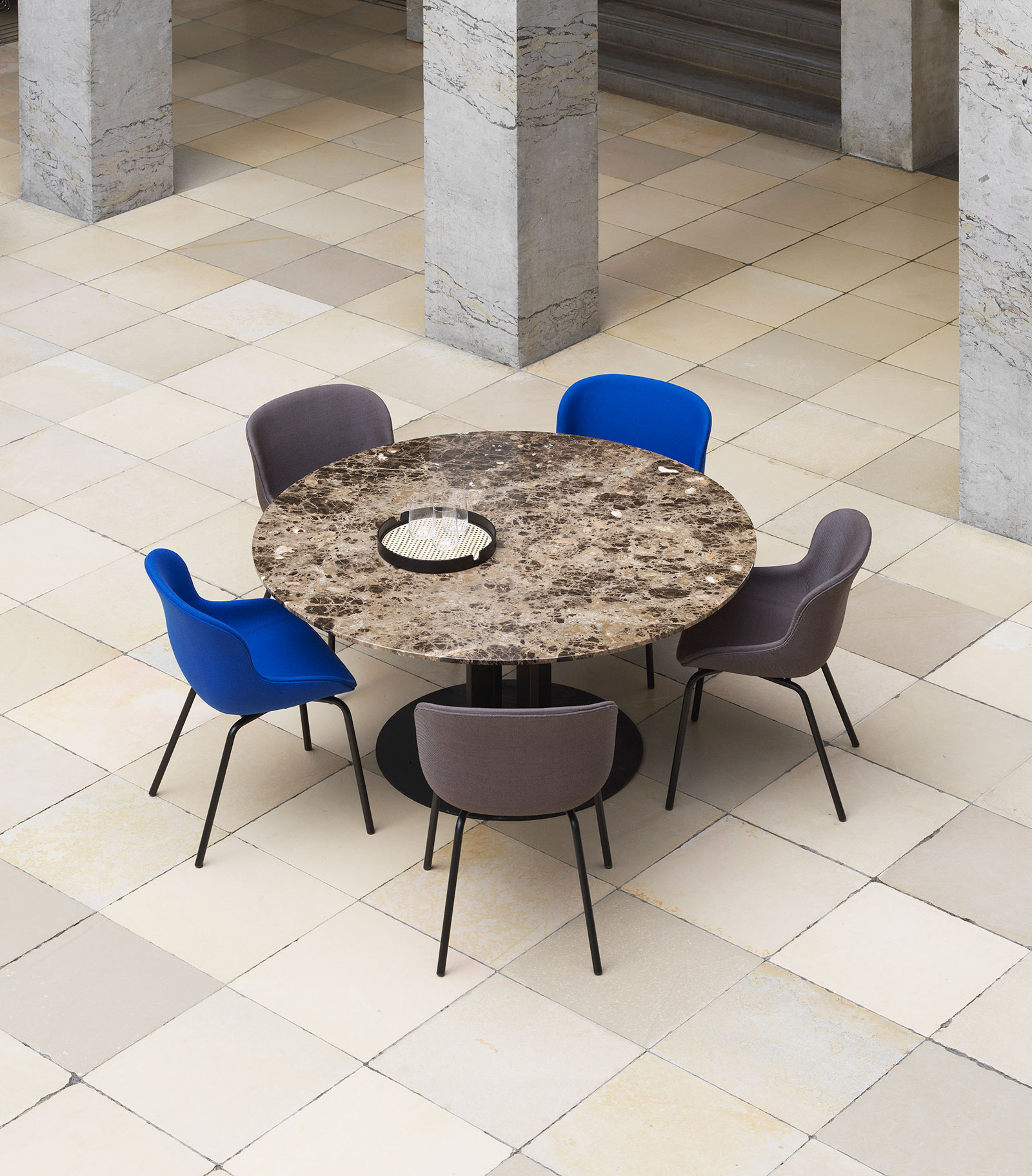 Bold Centerpieces
Customize any upholstery furniture to your desired look. Our extensive range of upholstery options offers endless possibilities in terms of fabric, color and composition. Opt for a tone-in-tone look with a bright green Swell Armchair and a striped Circus Pouf Duo or add just a few bold elements with electric blue Hyg Chairs.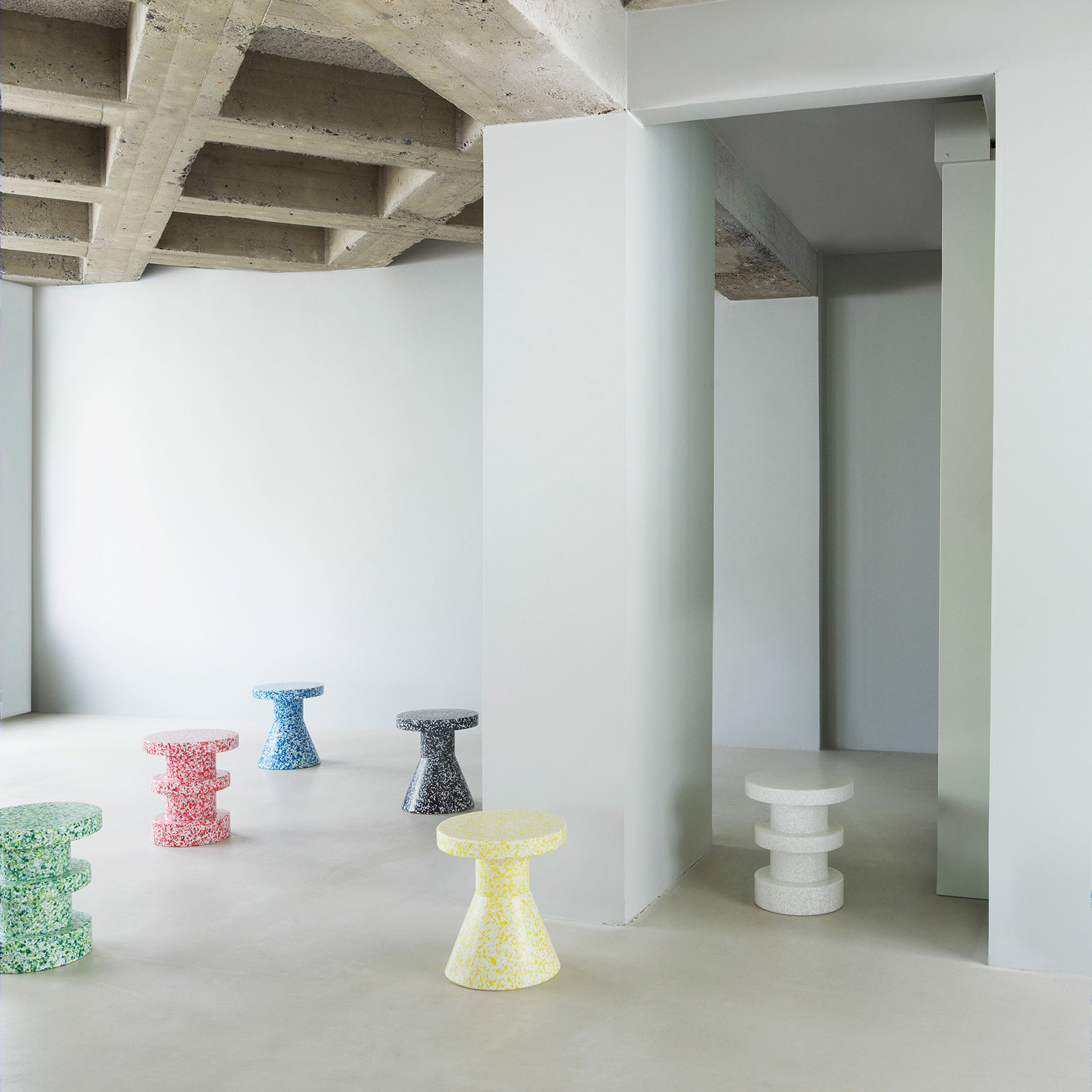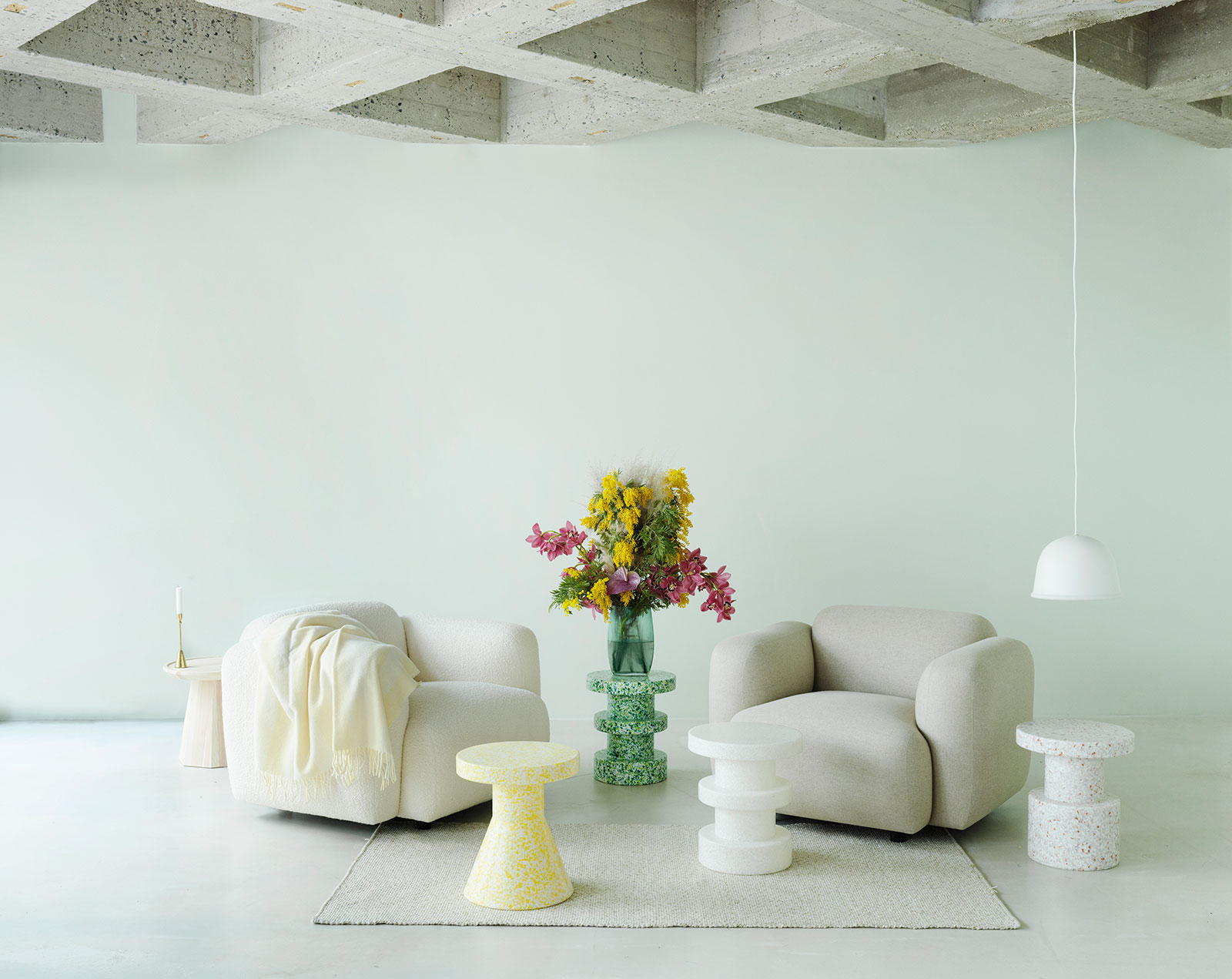 Colorful, Circular and Multifunctional Stools
Comprising 10 different color combinations, the Bit Stools, made from 100% recycled plastic, are perfect for injecting a little more color into any residential or commercial space. The Bit collection comprises three different shaped stools that double as side tables or pedestals for putting vases or other decorative objects on display. The Bit Stools come in 10 different colors and can be used both indoors and outdoors, withstanding temperatures from -10°C to +50°C.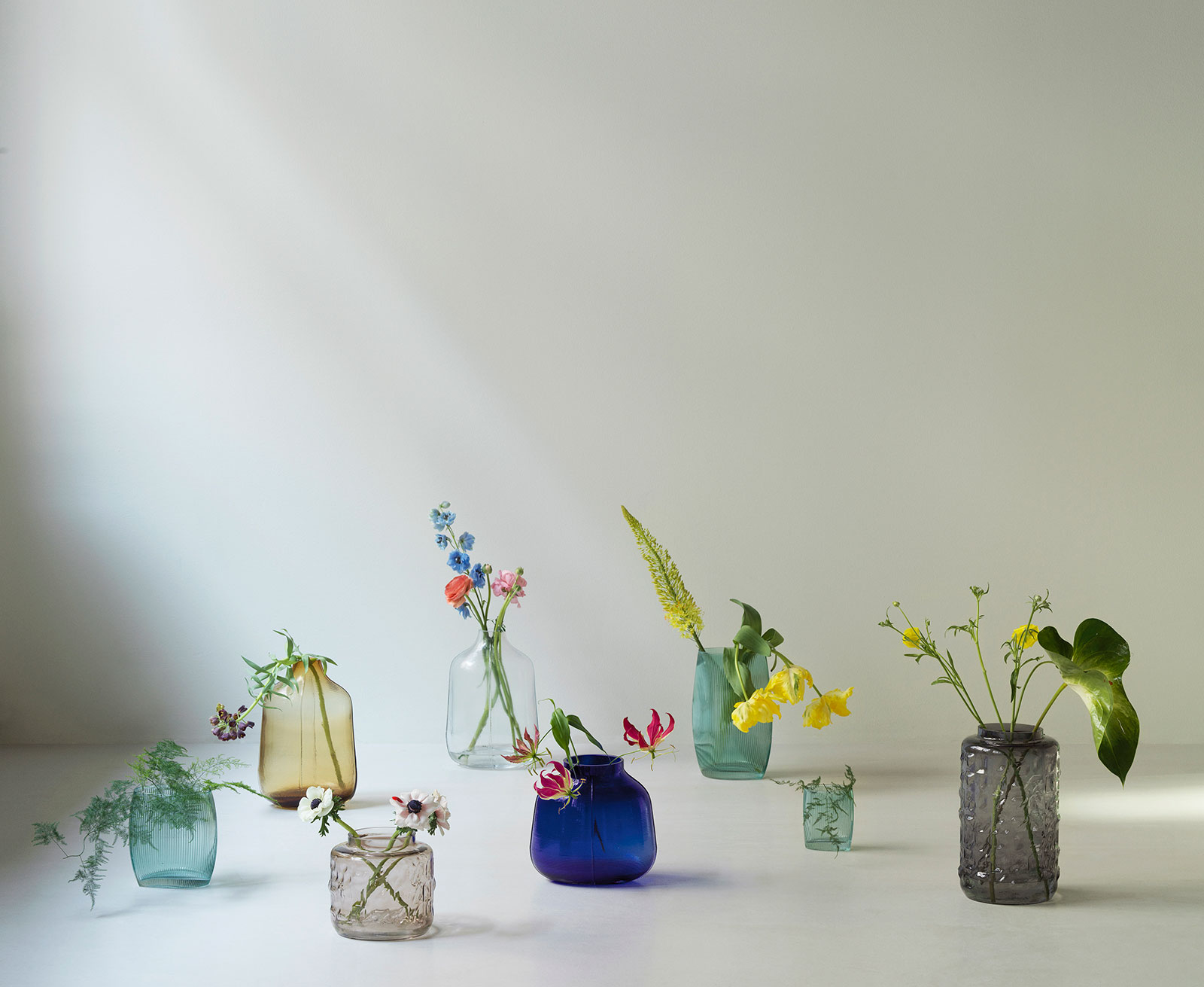 Elegant and Decorative Vases
Vases are a great way to add a touch of color to windowsills, tabletops or shelves. Go for bright blue with a Step Vase or pale rose with a Tombola Vase. Or, if you're just not that convinced about colorful decorating, opt for a classic, timeless Tide Vase and get your color fix through beautiful, seasonal flowers.