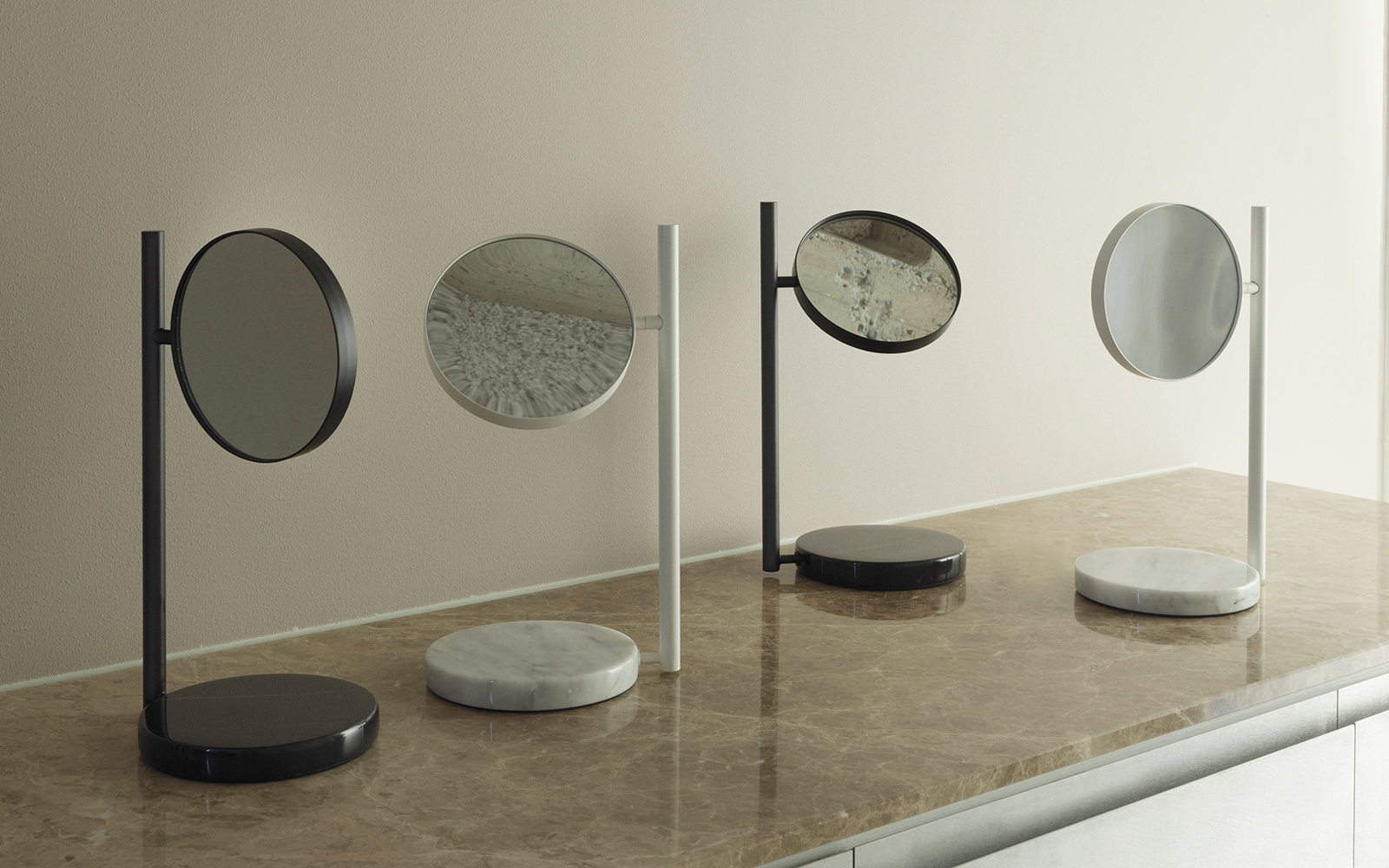 Bathroom Essentials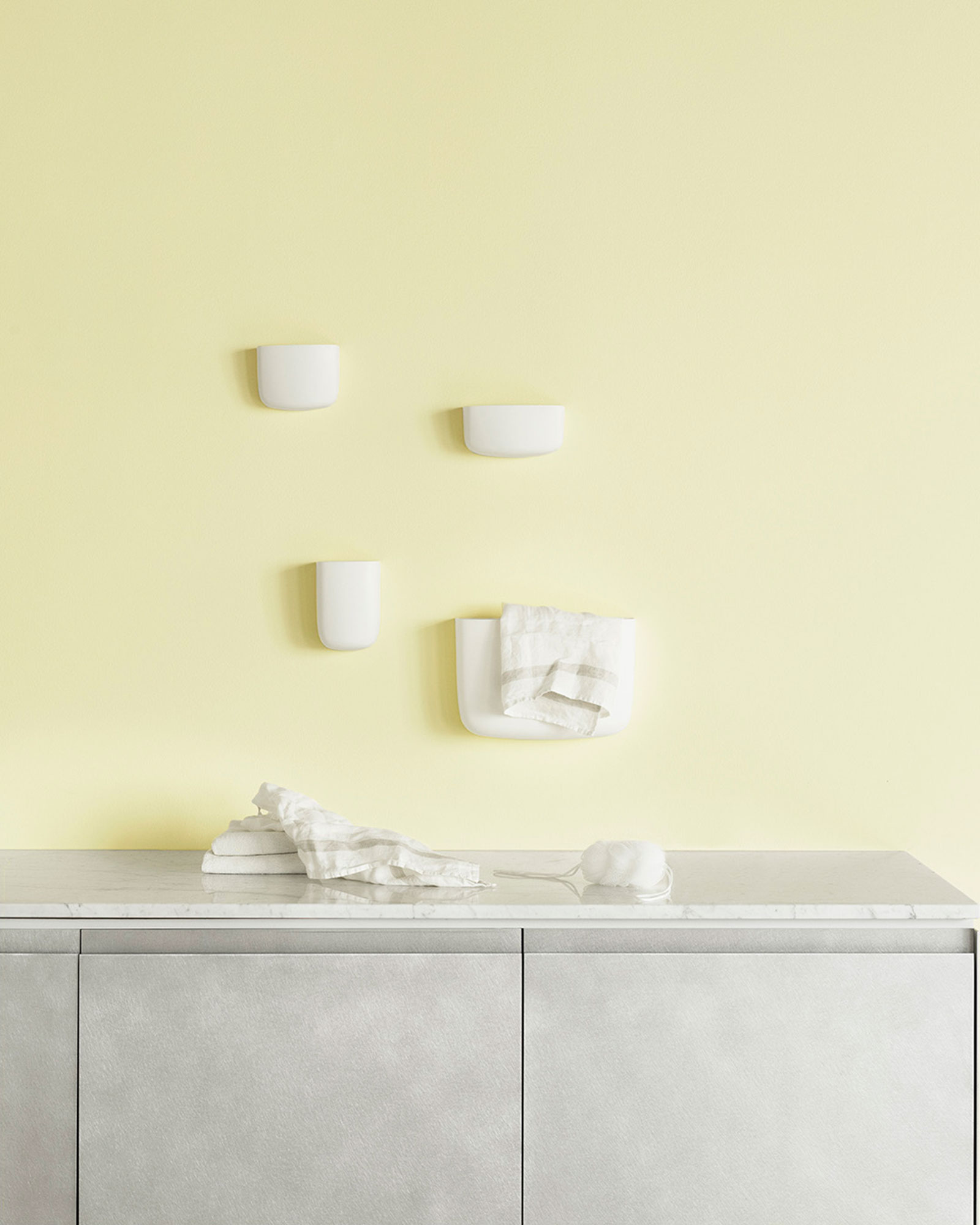 Space-efficient Storage
Get a more organized bathroom space with Pocket Organizers. Ideal for smaller bathrooms, the wall-mounted storage solution frees up floor space and offers storage for toiletries such as toothbrushes, makeup, shampoo, lotions and jewelry.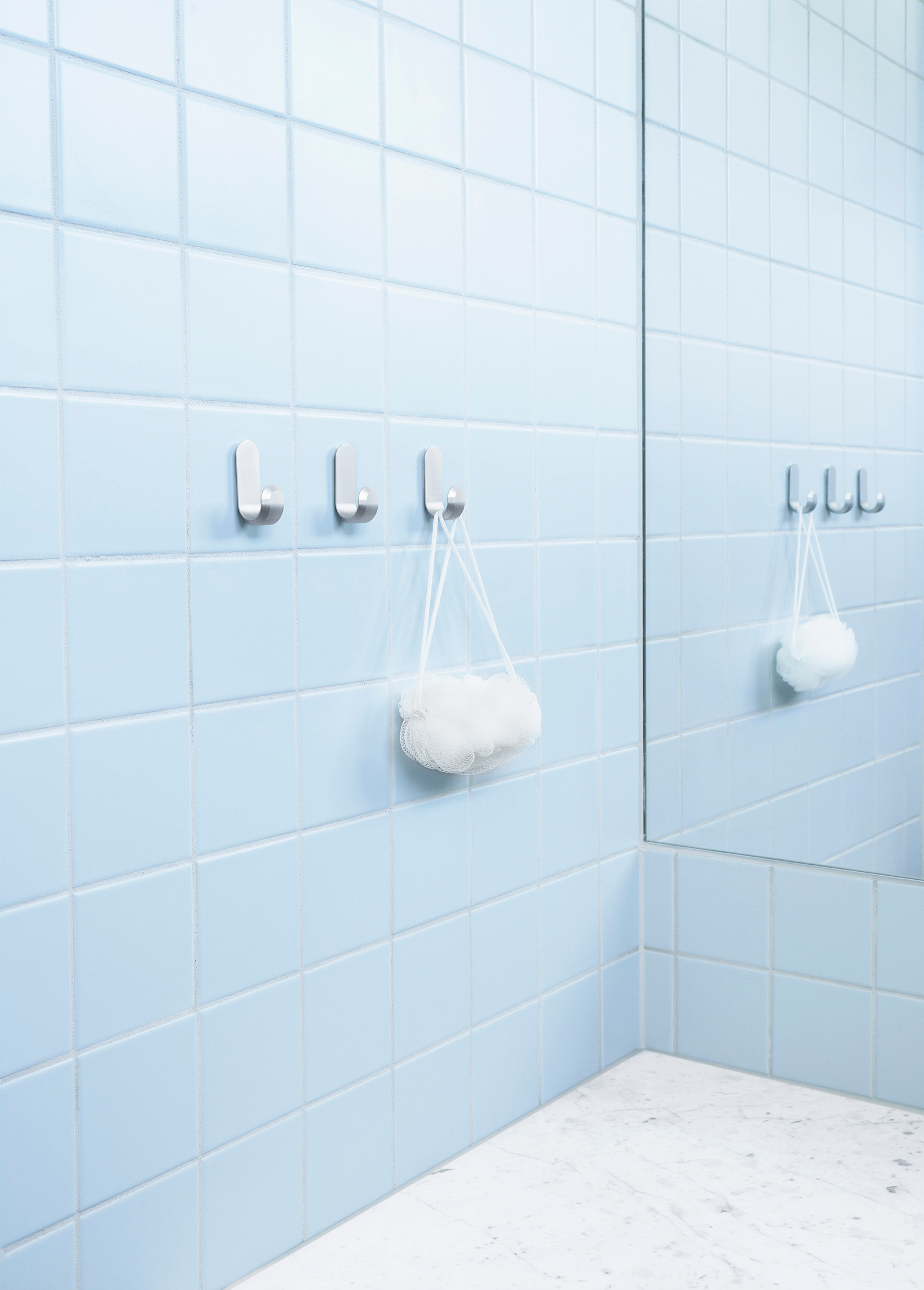 Functional and Elegant Hooks
The Curve Mini Hooks combines functionality and aesthetics. They are ideal for hanging small towels or bathrobes, while also adding an elegant expression to your space. Available in five metallic shades of matt black, matt gold, matt silver, matt brown, and silver. Find your favorite or mix and match for a more playful and personal hook display.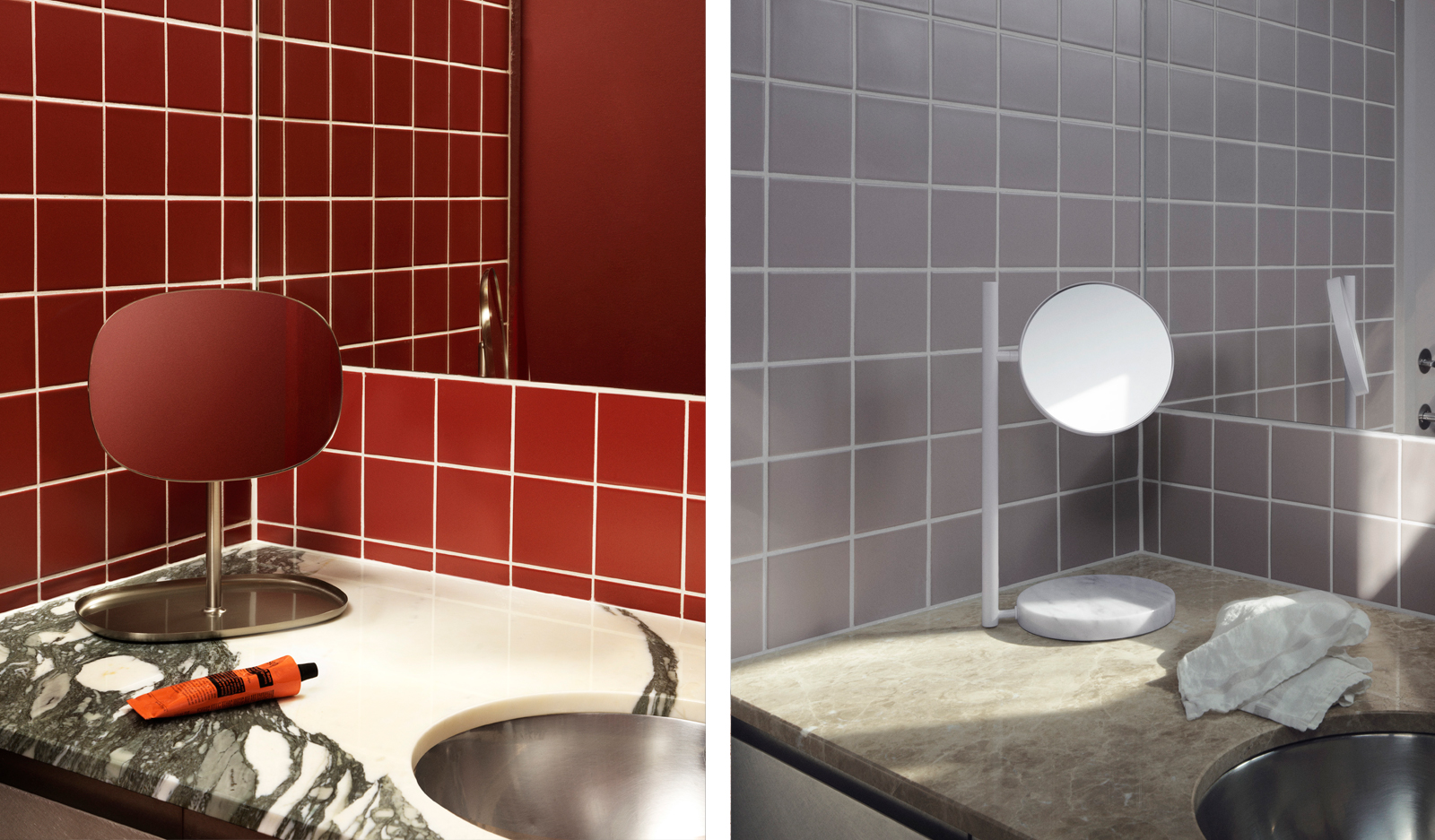 Flexible and Functional Mirrors
Flip and Pose unites form and function with their flexible mirrors. In addition, the marble base of the Pose Mirror and the tray-like design of Flip constitutes an easy and simple storage utility for your bits and bobs.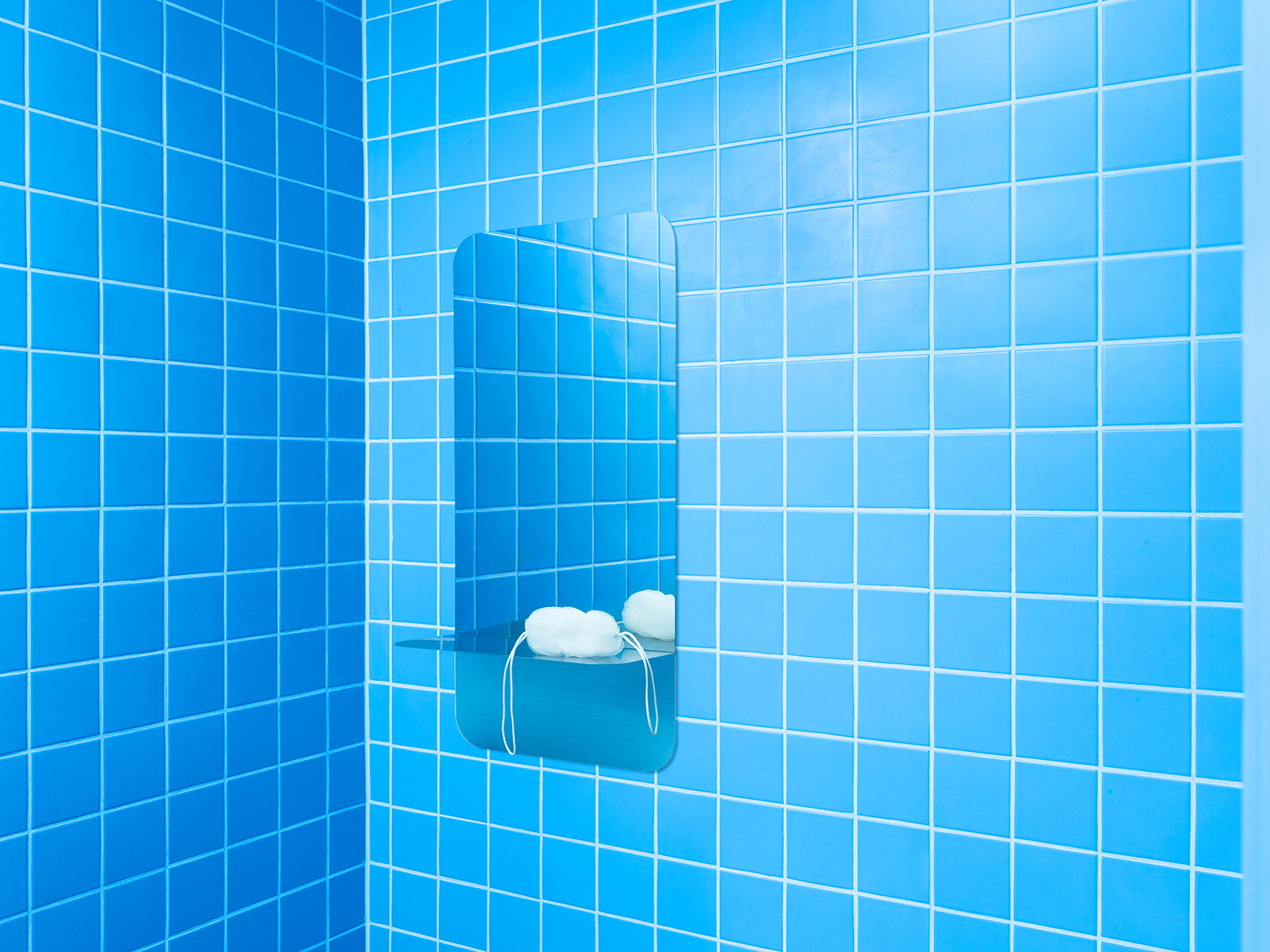 2-in-1 Shelf and Mirror
Horizon is a collection of wall mirrors in varying geometric shapes with an integrated steel shelf. Serving as a practical detail as well as a decorative element, the shelves allow for storing all those bathroom accessories you need close at hand. Horizon is the perfect solution if your sink is small, as you can use the shelf to store your toothbrushes and hand soap.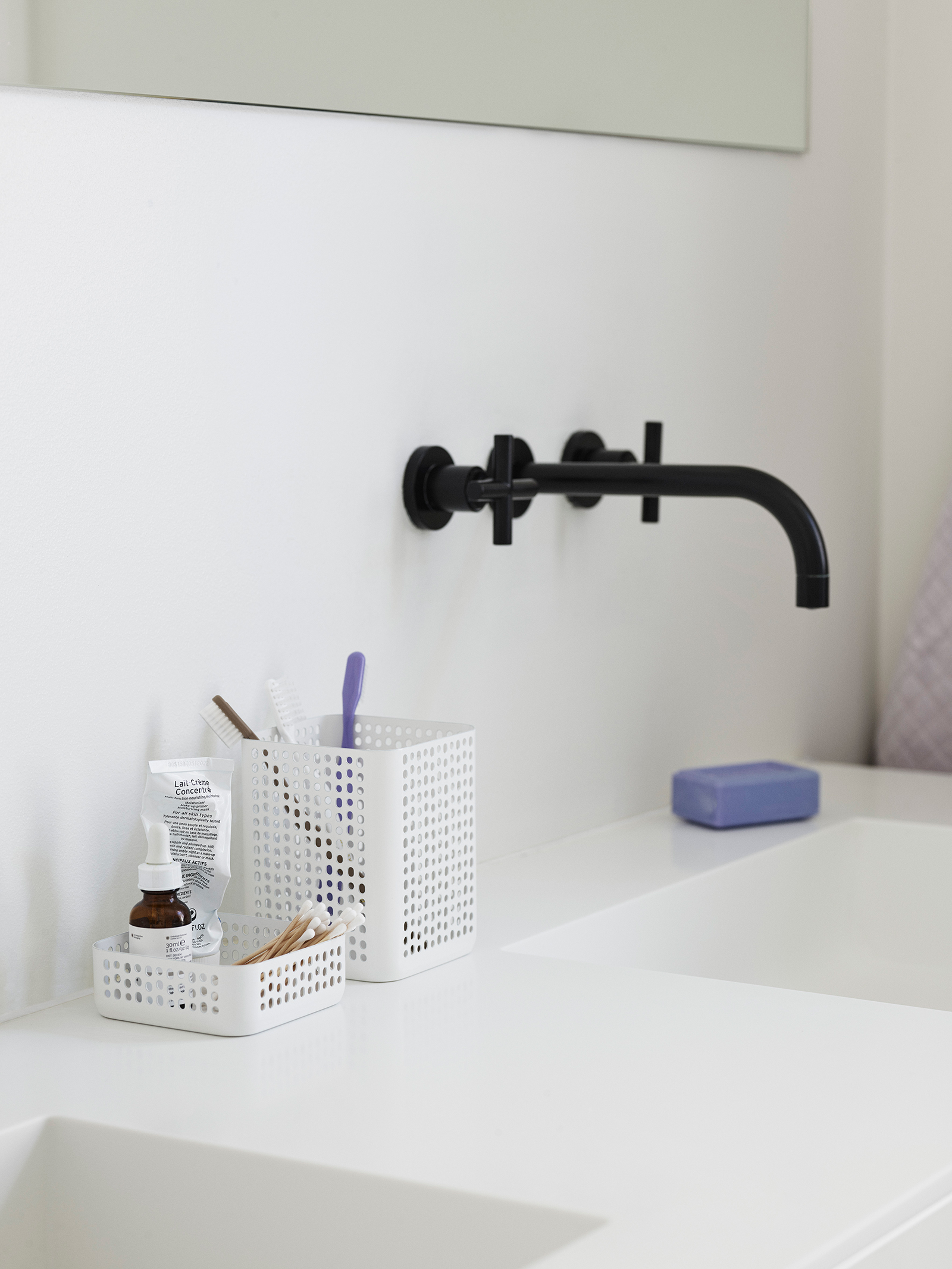 Keep Order of Bathroom Accessories
Keep your daily bathroom amenities at hand with the Nic Nac Organizers, perfect for your bathroom essentials. The organizers fit perfectly inside each other, offering elegant and functional storage.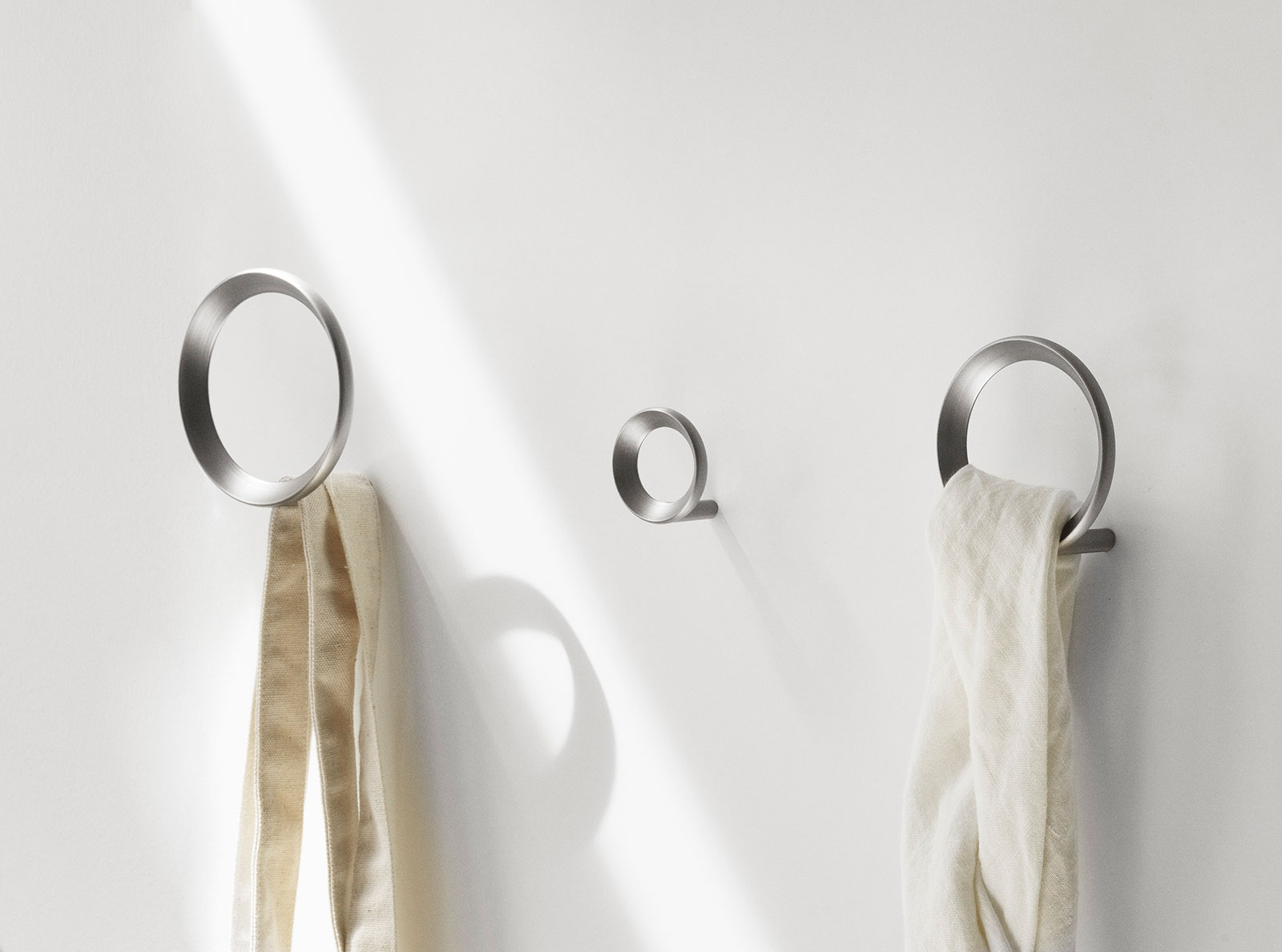 Playful, versatile, and minimalist
The Loop Hook is a clever design brought to life from a simple idea. The hook's composition allows it to be used in multiple ways, accommodating many different hanging needs. A bathrobe can easily be hung over the hook or a towel through the loop.