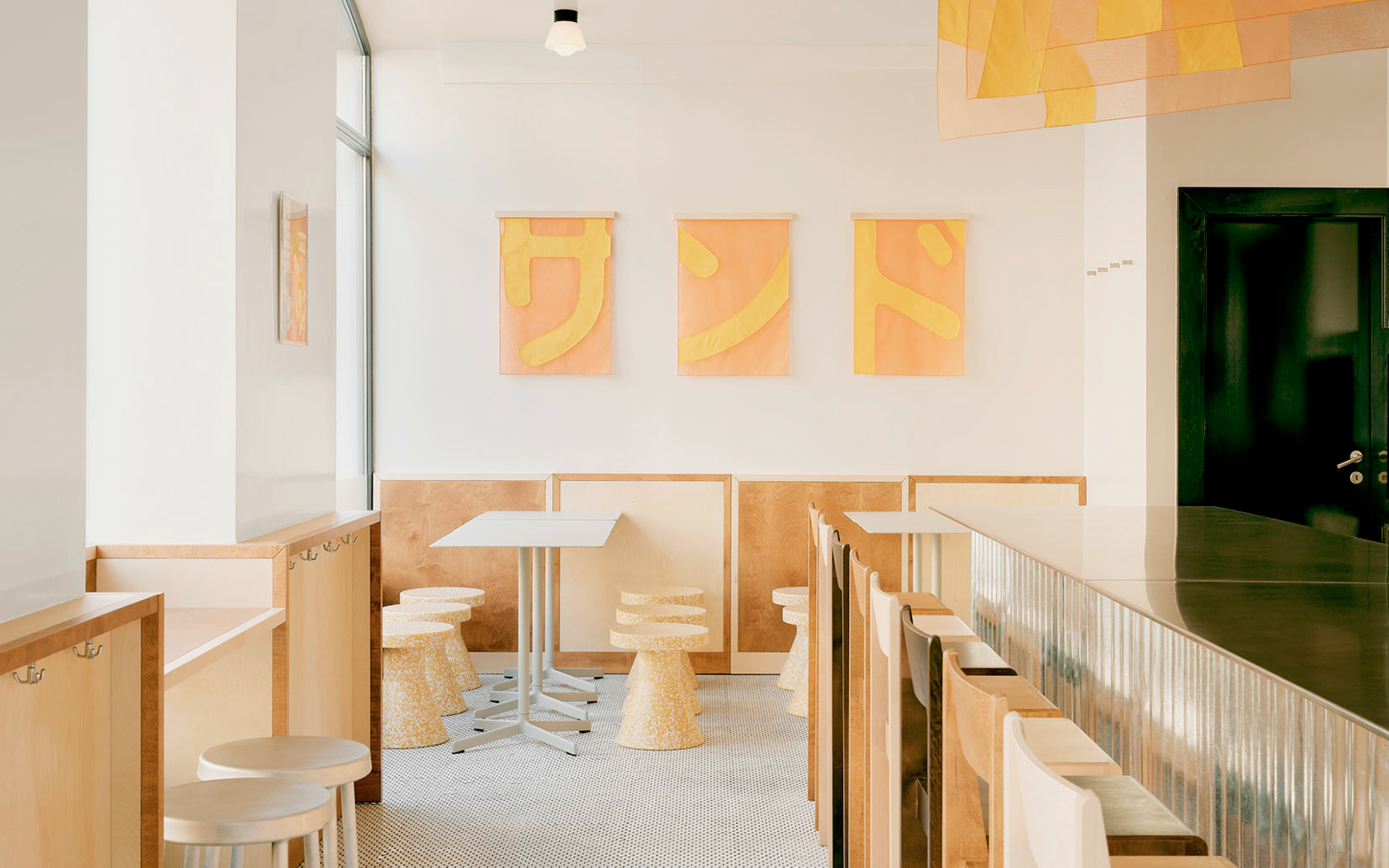 Sando Burger Bar
Sando is a Japanese inspired burger bar located in Geneva, Switzerland. The spatial design draws on references from Japanese culture with the concept of "boro boro", which refers to materials that have been stitched together to create a multi-layered patchwork effect, at the forefront of the design process. Contributing to the warm, inviting color palette, yellow Bit Stools by Normann Copenhagen have been featured throughout the space.
Sando, Geneva, Switzerland
Architect studio: Sapid Studio
Photographer: © Alicia Dubuis
Products: Bit Stool Cone
Follow Sando here.