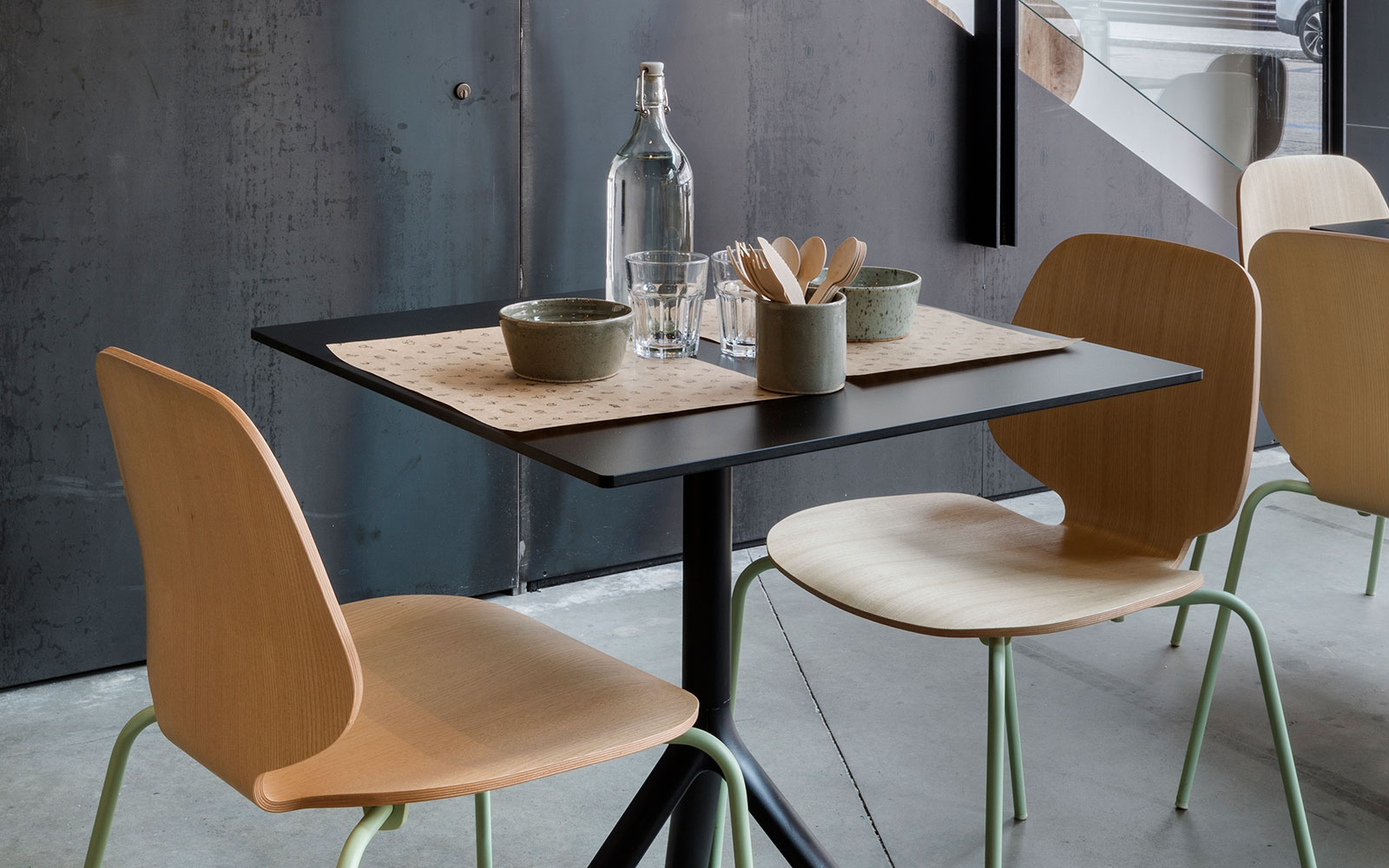 Magasand, Madrid
Referred to as "fast haute-cuisine" by the media, Magasand restaurant is a family-run restaurant that comes with a thoughtful and functional design by architects Reyes Castellano and Juan Carlos Fernández (www.venturaestudio.com).
One of the most important points of the interior design is that every element inside the restaurant has its use. In line with Magasand's effort to bring the best available produce in form of simple dishes to the table, the interior design also uses only natural raw materials that will age well and that are true to what they are.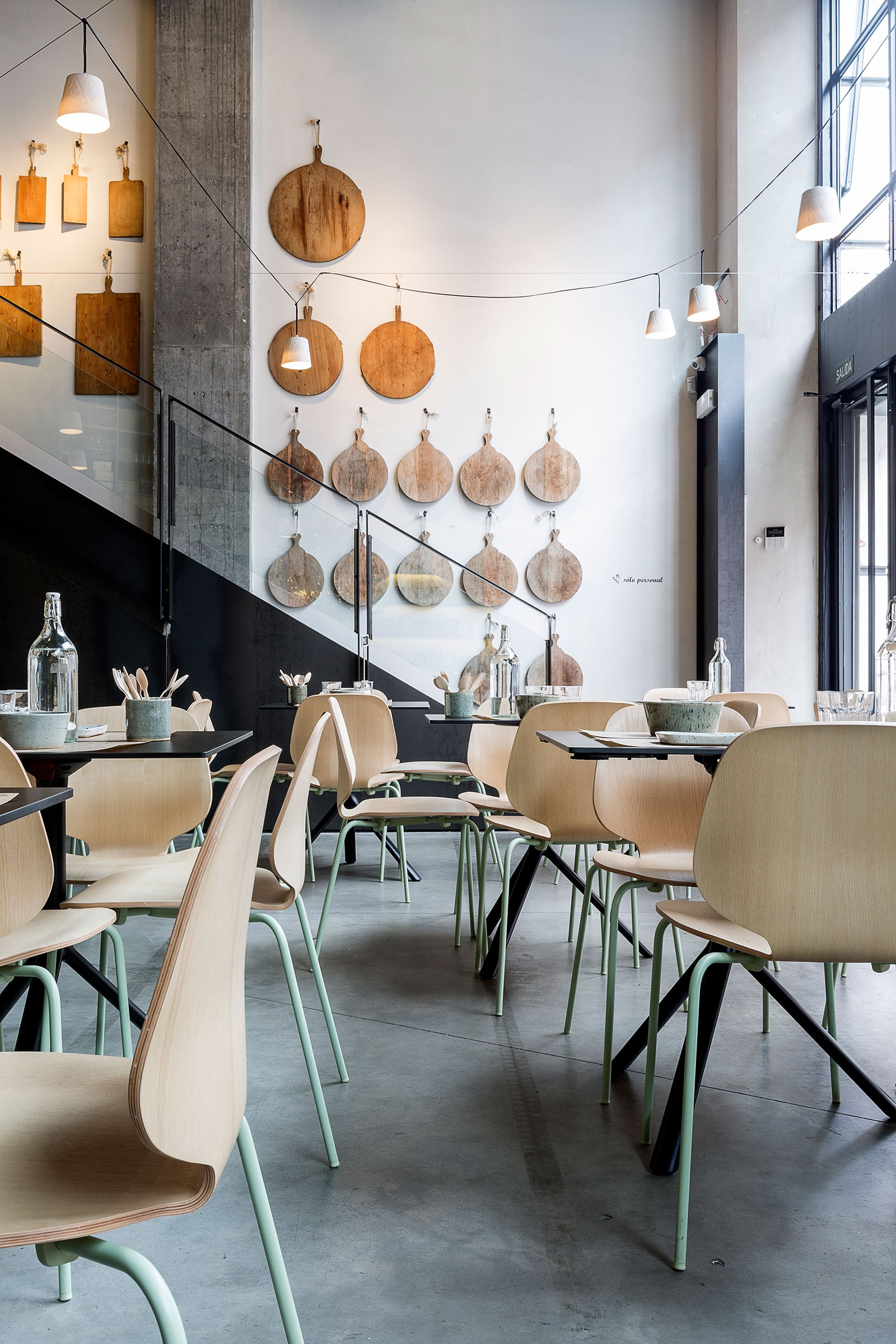 My Chair, designed by Nicholai Wiig Hansen for Normann Copenhagen.
"Since we needed a comfortable chair that was light, simple - and that would have the same concept as the restaurant - Normann Copenhagen's My Chair was perfect! It has a beautiful design and it is simple at the same time. It only uses the materials needed to make it useful and pretty," Ventura architects state.

"The color we chose for the legs was the same the restaurant uses in their logo and graphic design, so it was a cool detail to bring color through something as simple as a chair leg."
"This way you have very simple materials in the restaurant and the pale green gives the finishing touch to make the design of the restaurant complete," architect Juan Carlos Fernández goes on explaining.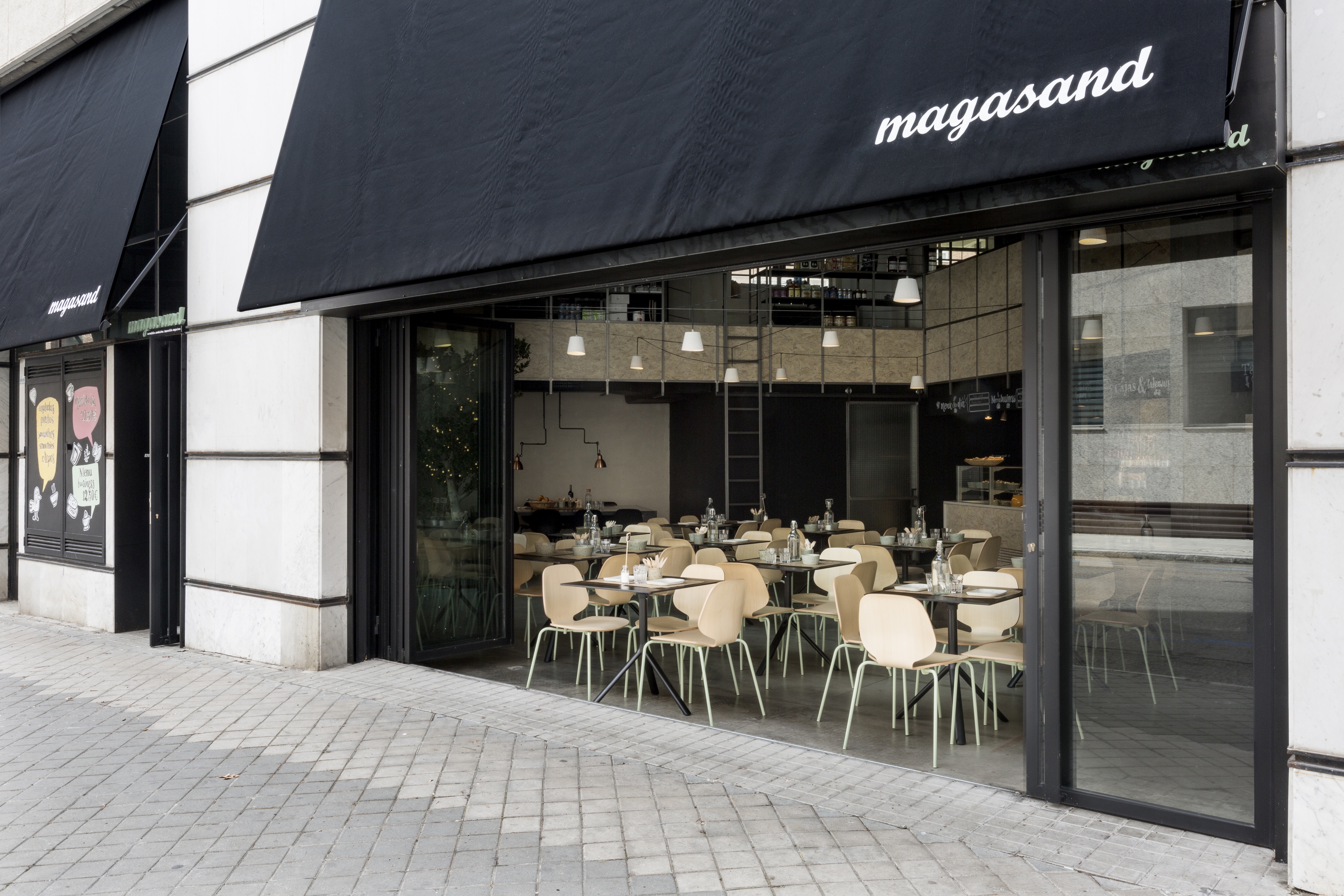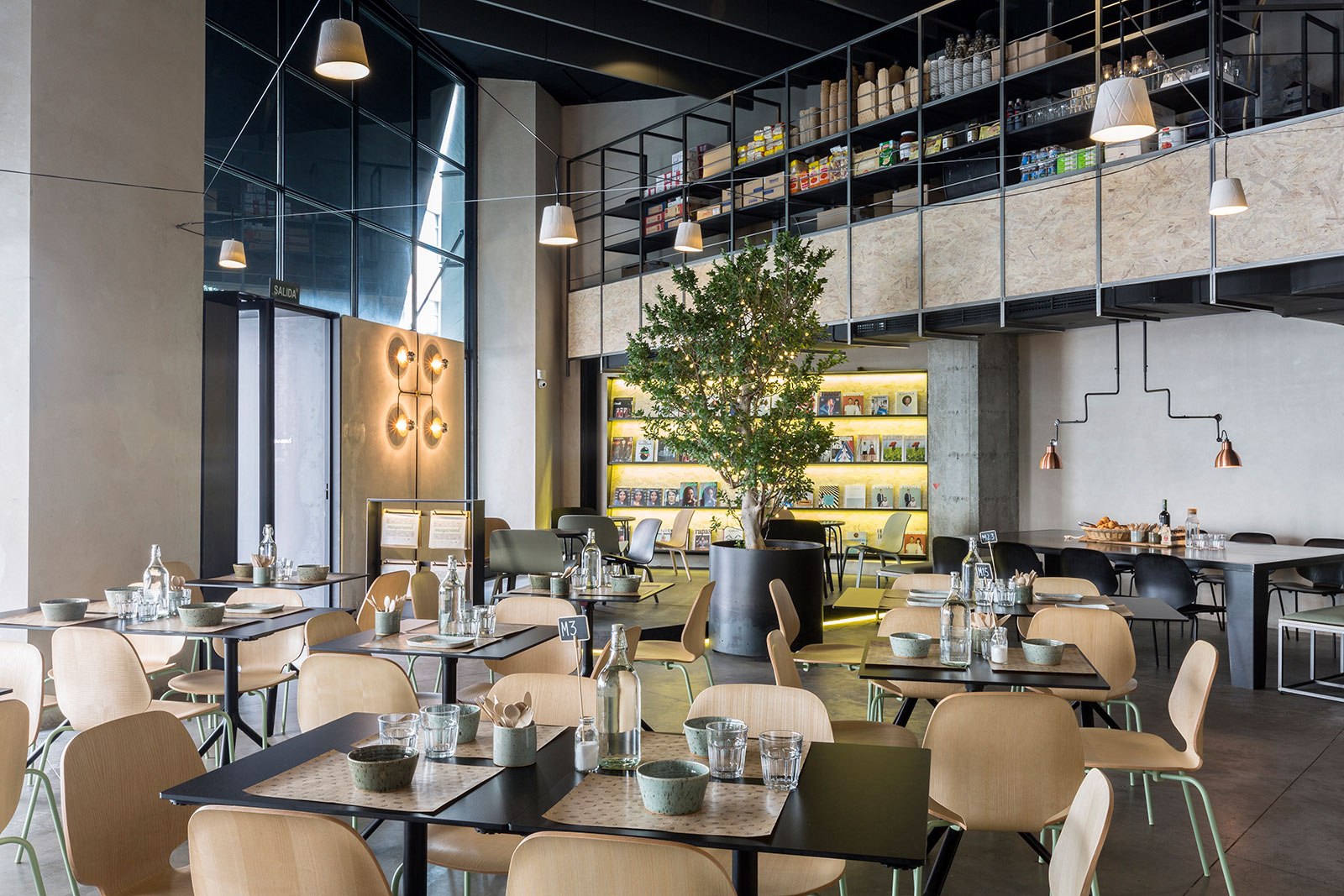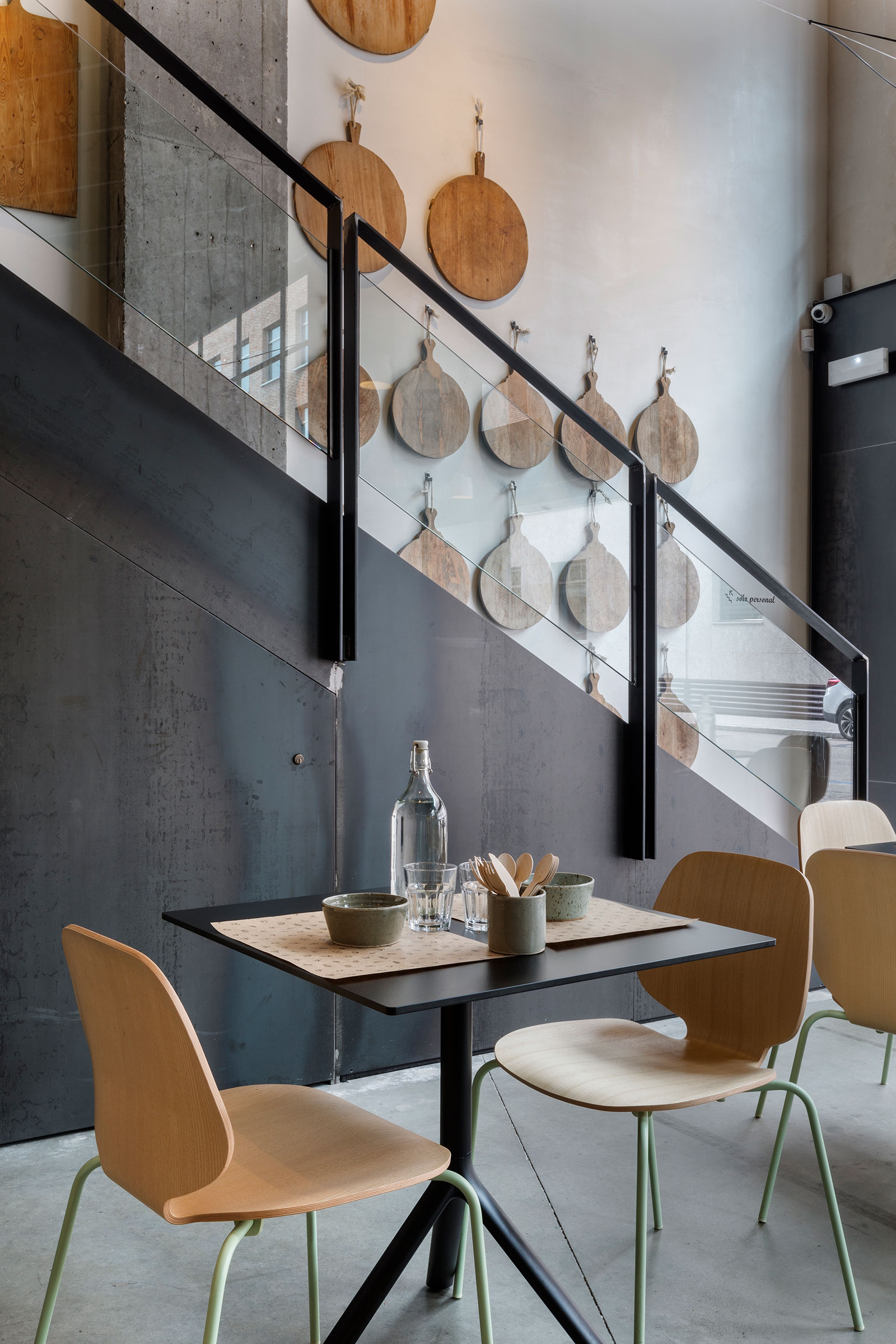 A table for two at Magasand in Madrid.
To preserve Magasand's concept and let it continue in the interior, there are no elements simply for the purpose of decoration: "The restaurant's decor consists only of the things needed for the restaurant to work. There is nothing in the restaurant only for the purpose of decoration," Juan Carlos Fernández says. "All items that decorate the walls and open shelves are used on a daily basis, such as old cutting boards, fruit boxes and other common products."
While the project respects the essence of what Magasand stands for, it manages to adapt to its new surroundings, taking advantage of the beautiful double-height ceiling and the existing industrial elements.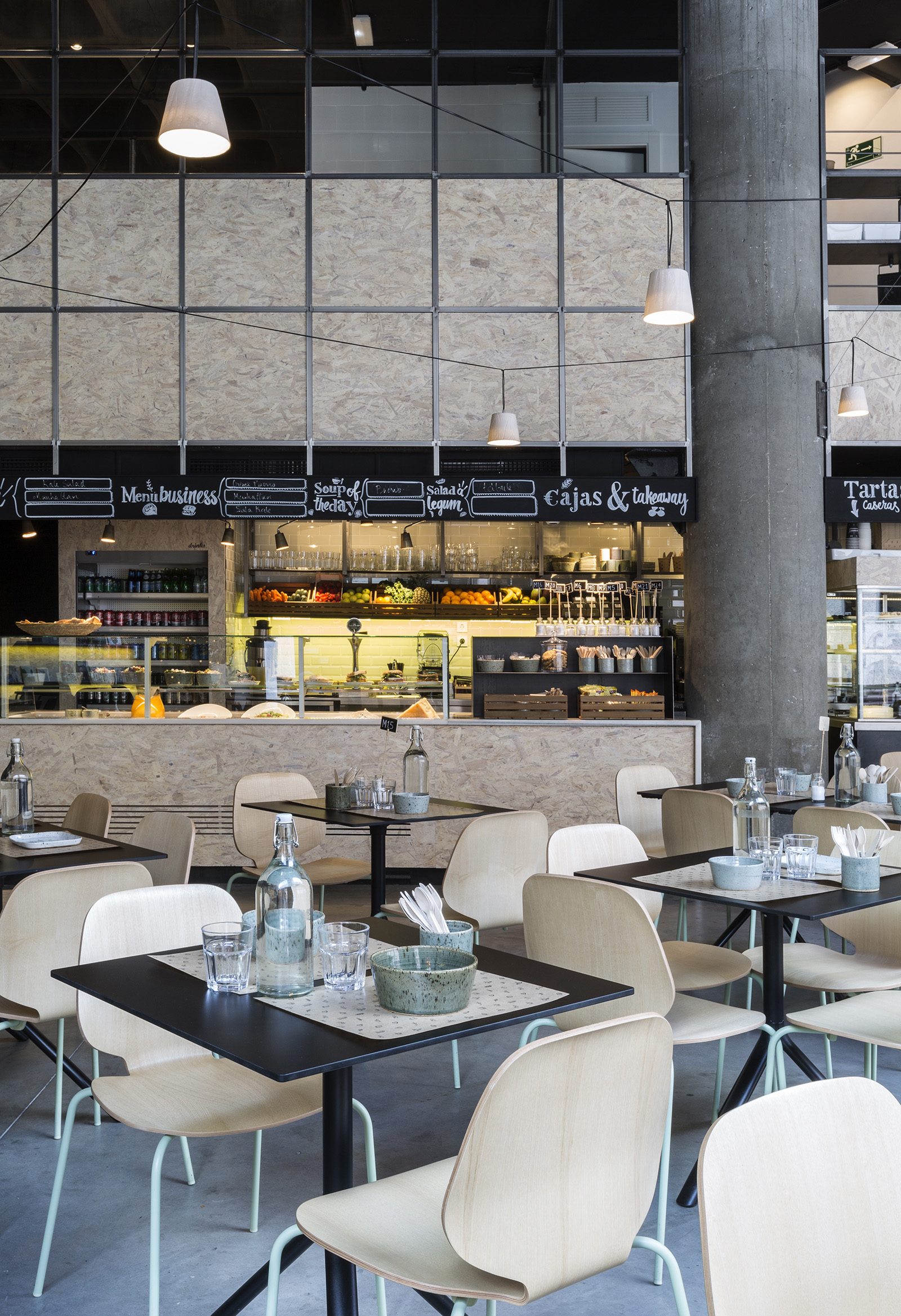 Guests can expect fast haute-cuisine, with only the best produce and ingredients.
That being said, the interior architecture utilizes the existing grids in the ceiling and old windows to create a new pattern for every element designed in the venue. This pattern can be seen in the facade, the shelves, the stairs and all other elements, which maintain the industrial character of the venue.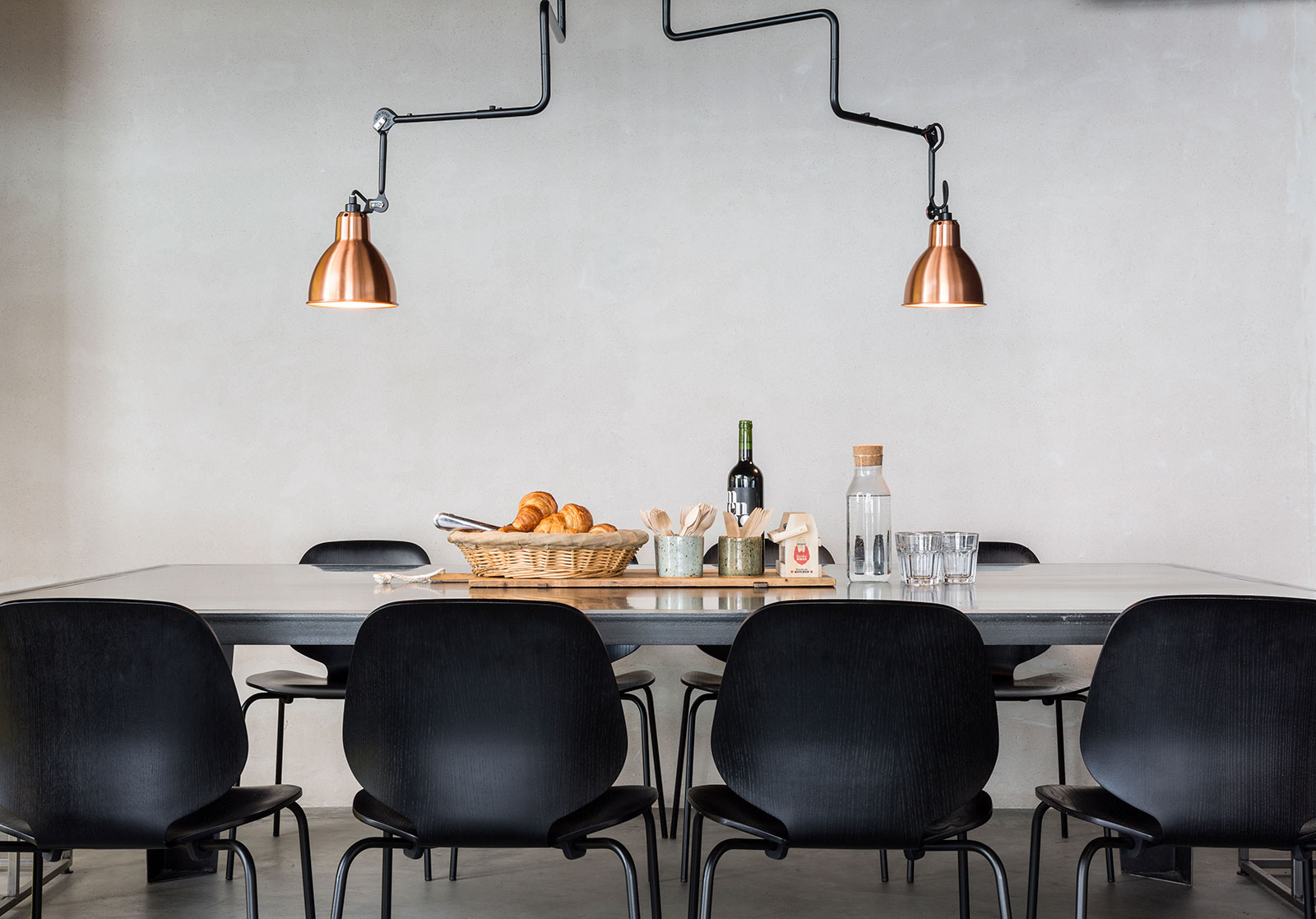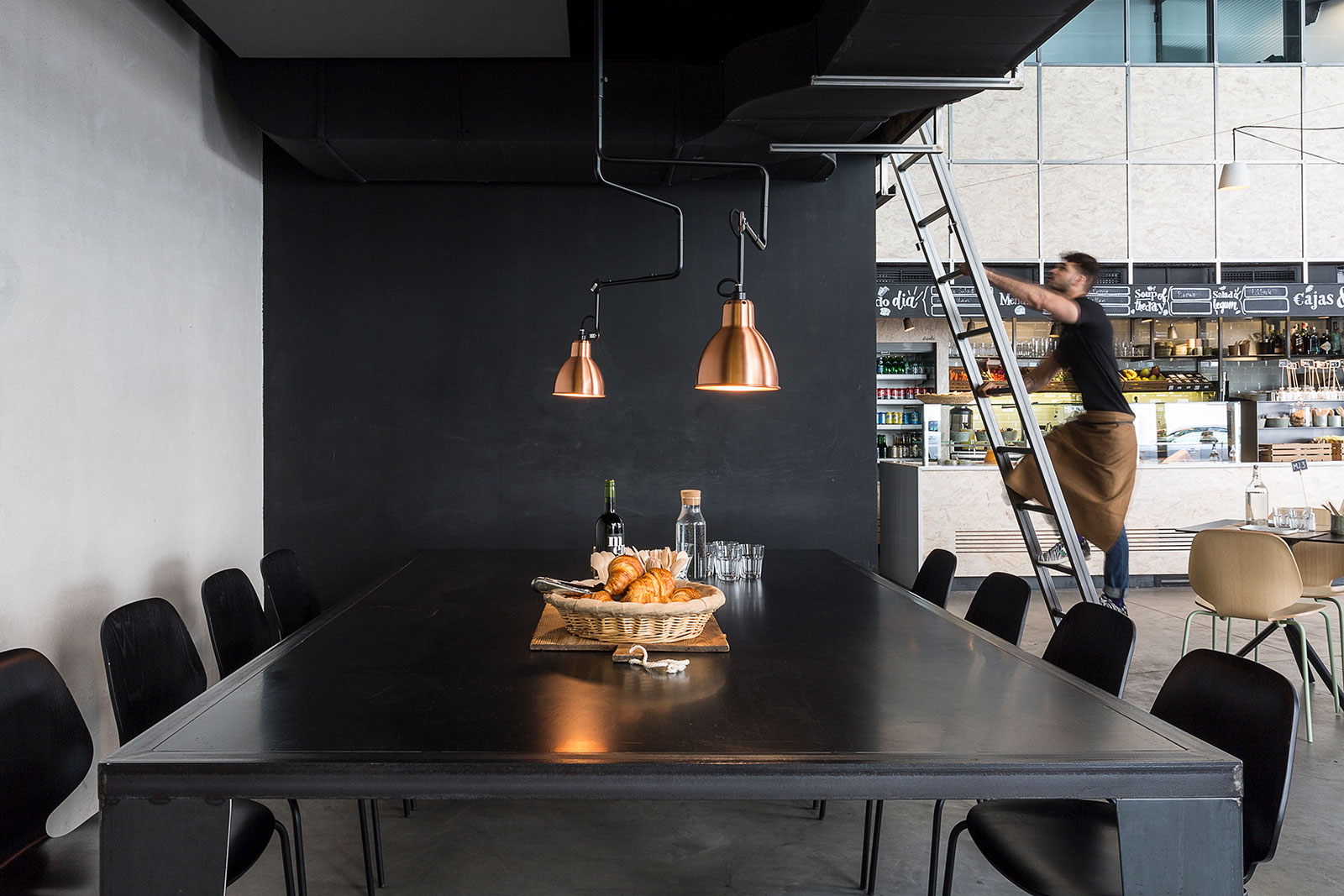 My Chair by Normann Copenhagen in black lacquered ash wood.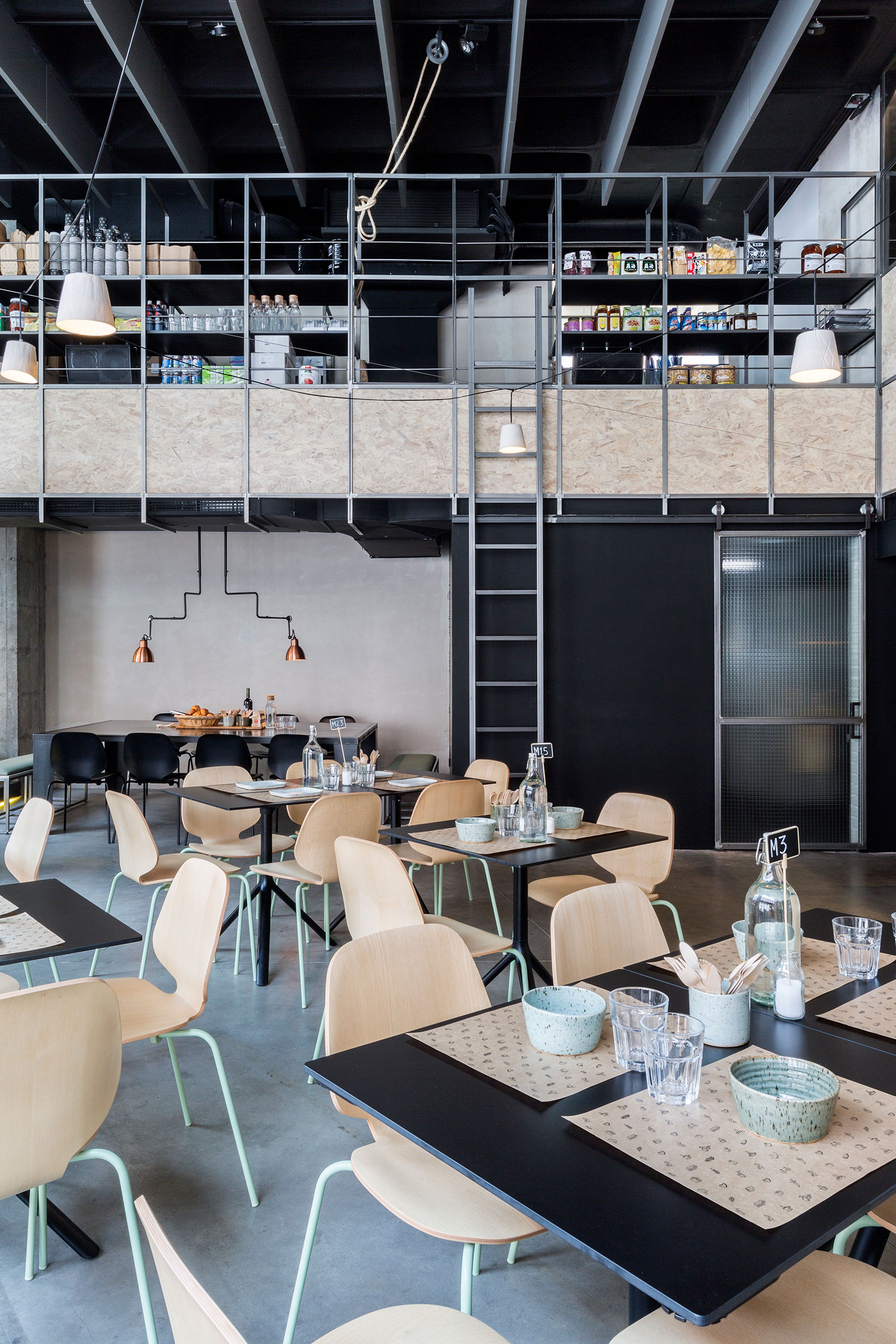 My Chair in ash wood and pale green steel legs.
Project by Ventura Estudio.
Photography by Juan Baraja.