Talking Design And Food With: Claus and Christina Meyer
The Norman restaurant is created by Claus Meyer and Fredrik Berselius within A/D/O, a 2000 square meter large space for design in Greenpoint, Brooklyn.


Meet Danish food entrepreneur Claus Meyer and his wife Christina Meyer Bengtsson, who was behind the interior design of the restaurant, and read all about their new culinary adventure at Norman and life in the Big Apple.


How is New Nordic cuisine perceived over there?
Claus Meyer: It's being very well received in New York. The idea of crispier flavors and of giving vegetables a more prominent role in the meal, as well as a focus on local products and seasons, resonate very well with the modern American cuisine. Probably also because it's influenced by New Nordic Cuisine.


Which dishes can we expect to taste at Norman?
Claus Meyer: Light, wholesome and creative dishes. Food that is purposefully sourced, accessible and not overly complex. In the morning, we will offer Nordic-inspired breakfast dishes, at lunch a new take on the European workplace lunch with a rotating main dish per day alongside wholesome mainstays. At night, the menu will feature a variety of shareable plates emphasizing the best of what's available and in season right now.


Is there a relation between the aesthetics of your food and the aesthetics of the restaurant interior?
Claus Meyer: From the moment you approach any restaurant to the moment you walk out, so many design choices impact the total experience other than the food on the plate. We have tried to create a space that is welcoming and with a relaxed atmosphere, in line with the simplicity and soothing qualities of the food.


Norman uses Astro trays, Heima candle holders, Nyhavn vases and the Cutlery for the table setting. What do you like about these products?
Christina Meyer Bengtsson: The Normann tableware elements that we selected for the restaurant express a Nordic sensibility through their simple, warm and textural qualities.


A taste of Nordic cuisine.

Normann and Norman, that sounds like a pretty good match. How did you decide on the name?
Claus Meyer: To start, the street it is located on is called Norman, and we liked the way it sounded. Further, the 'Normans' partly descended from Norse Vikings (who settled in the territory of Normandy in France), so it seemed like a fortunate and meaningful coincidence.
Form chairs and Form barstools offer seating at Norman. How do they fit into the restaurant?
Christina Meyer Bengtsson: The Form chairs and barstools are perfect for restaurant use, due to their robust material. They also have an interesting shape, which fits in well with the industrial and raw space of Norman.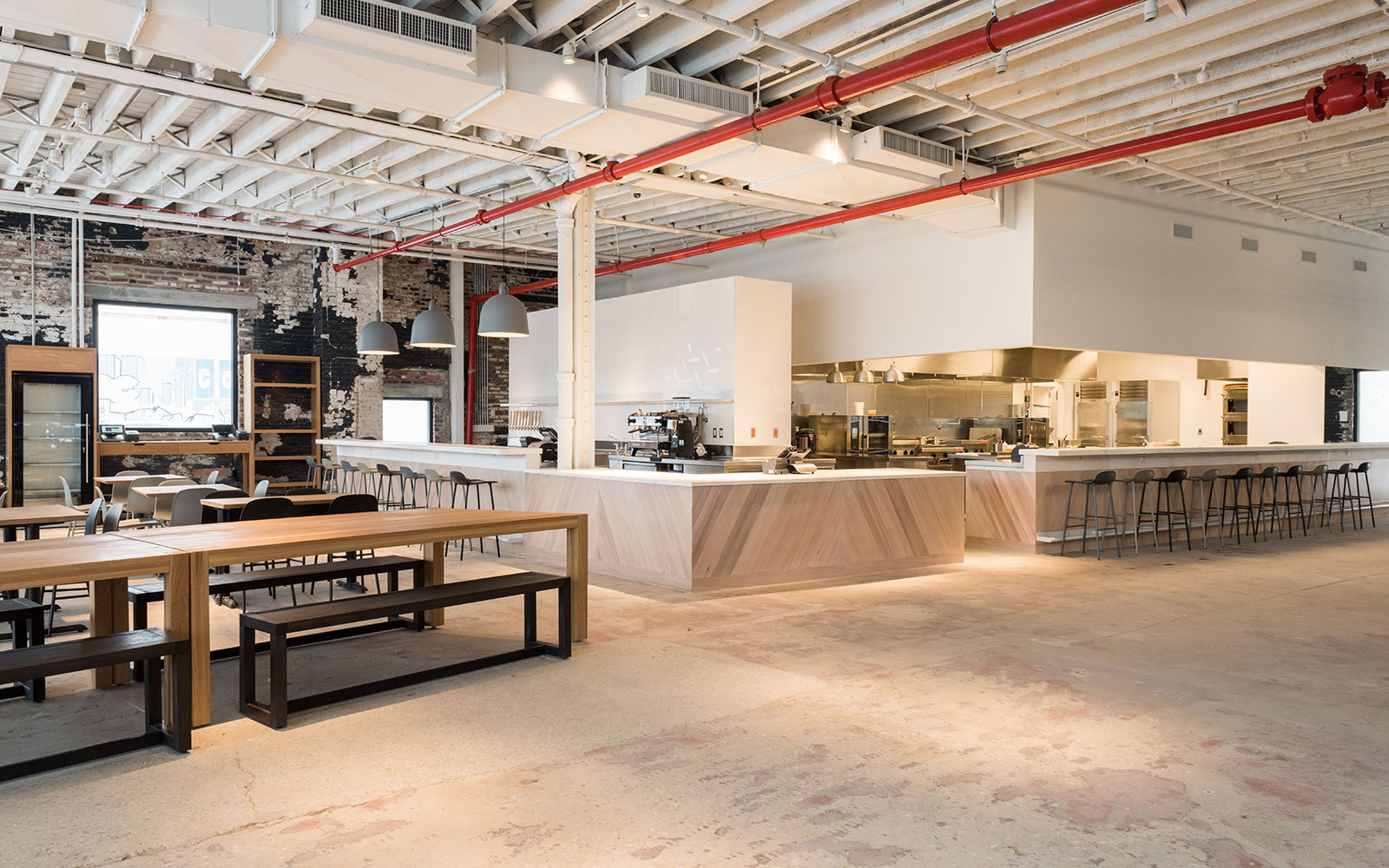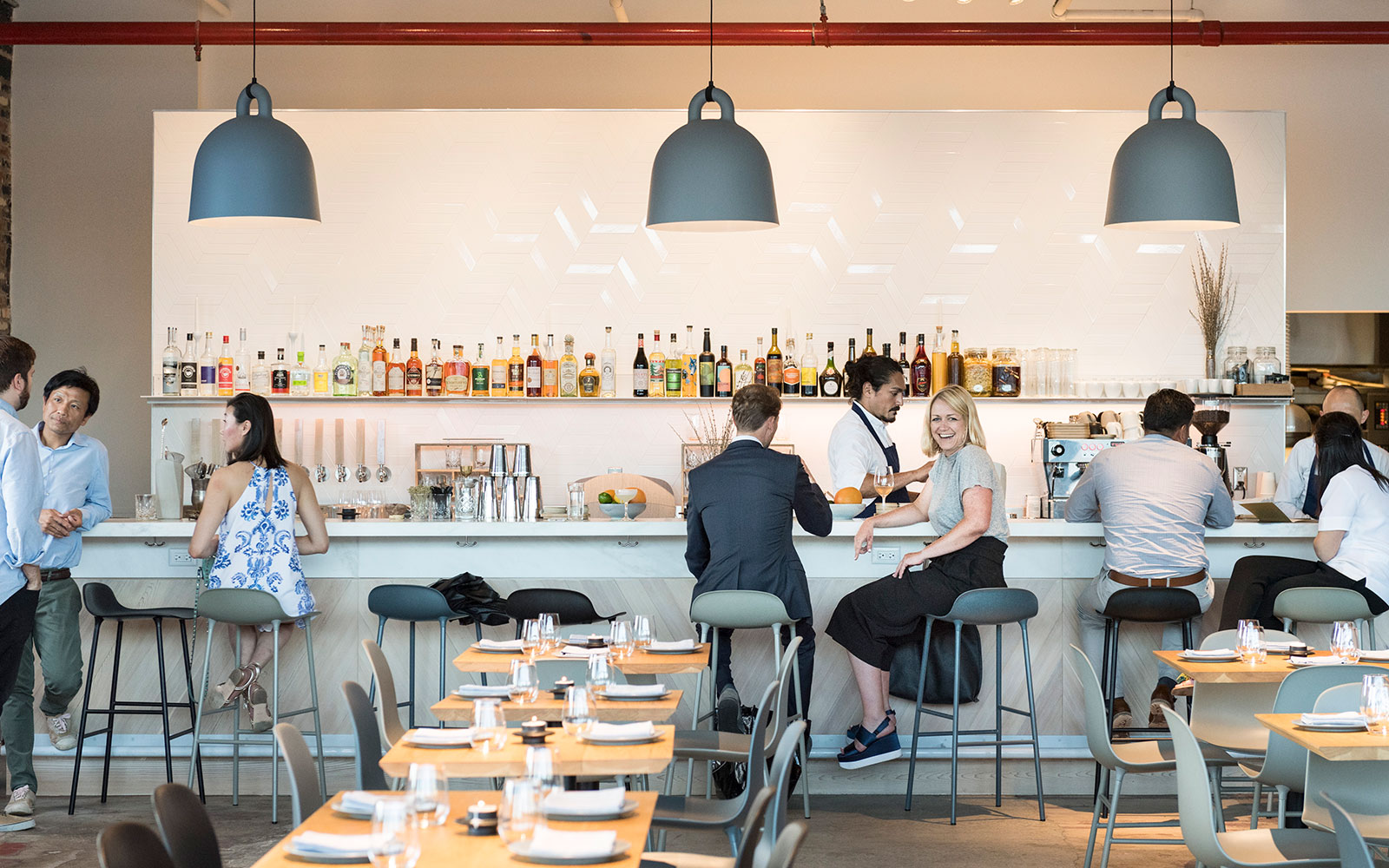 An open kitchen and bar tables seemed with Form barstools create the heart of the restaurant, illuminated by large Bell lamps.
Why open in Brooklyn?
Claus Meyer: Greenpoint is an old industrial neighborhood that has undergone much change in recent years. It's a really interesting pocket of New York with much creative energy. Norman will serve the creative design space that is A/D/O, and also our location, but it will also be an all-day and late night restaurant open for the people of Greenpoint.


How is it living in New York?
Claus Meyer: I have my family around and we fully enjoy it. Friends are coming over often. The kids are thriving in school. It's impossible to get bored in this city.


Is there something you miss about Copenhagen or Denmark?
Claus Meyer: The silence, the mornings in Frederiksberg Garden. New York is amazing, but I sometimes miss a slower pace of life.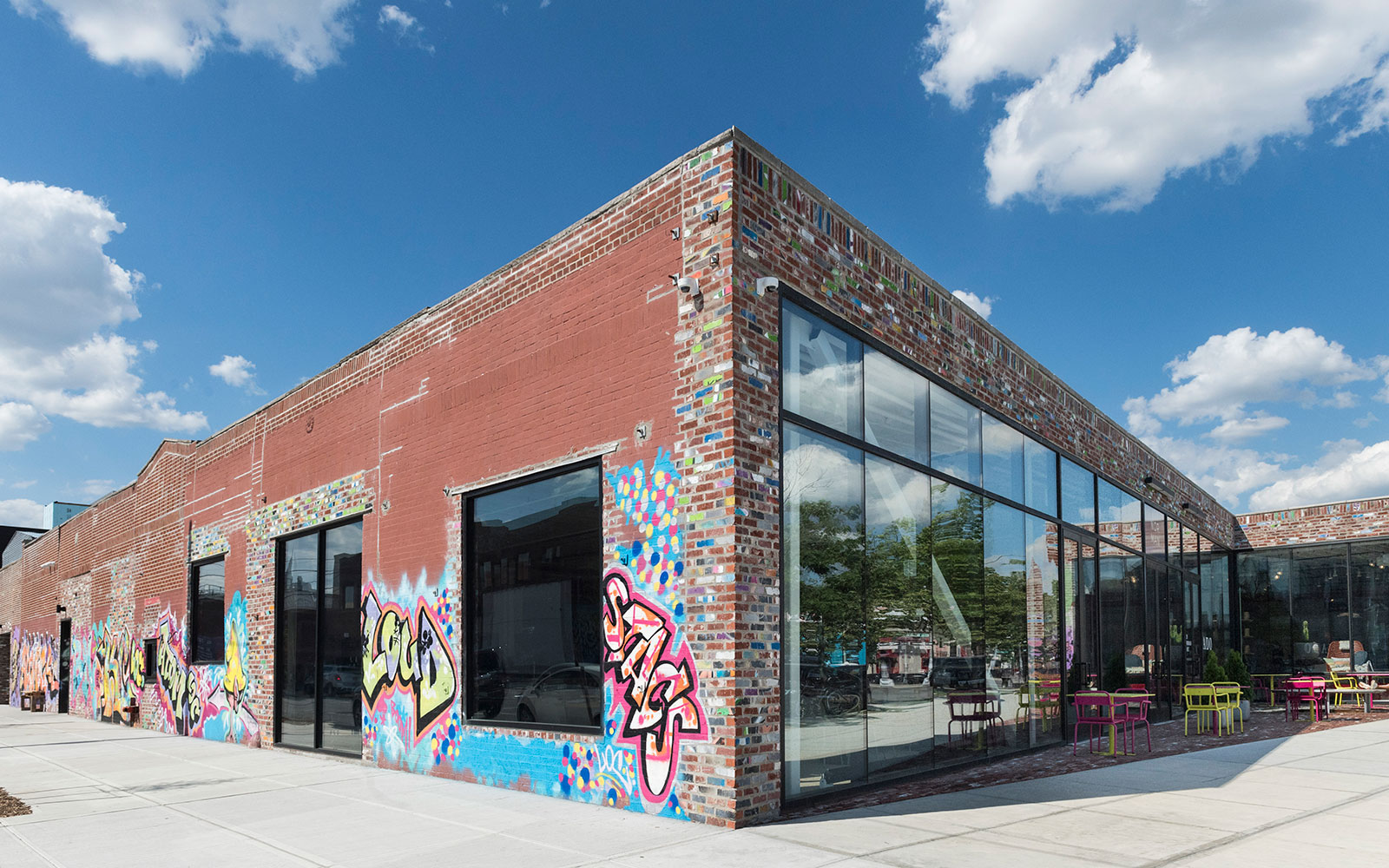 Norman restaurant in Greenpoint, Brooklyn.
Thank you for the interview. We wish you all the best for this next chapter of your New York adventures!


Visit Norman at 29 Norman Avenue, Brooklyn, NY 11222 or online at @restuarantnorman and restaurantnorman.com.


Photo credit: Evan Sung and Gary He.