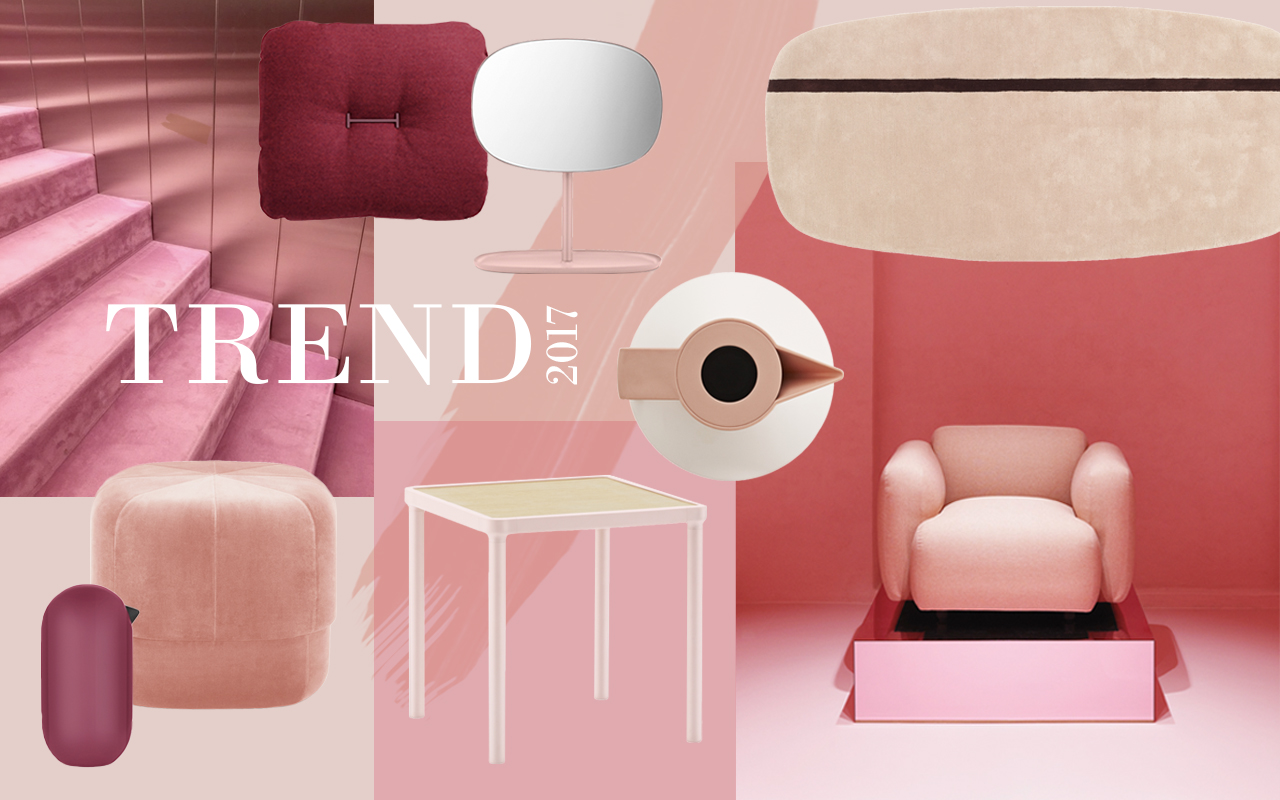 Pink Power In 2017
It's the beginning of the new year, reason enough to contemplate on new directions and new trends within design and interior. At times reproached as ultra-girly, when thinking about Barbie or Disney, but pink can be so much more than that!
Hues like deep fuchsia and bright pink exude positivity, while lighter nuances, such as a delicate rose or soft nude, can have a soothing effect.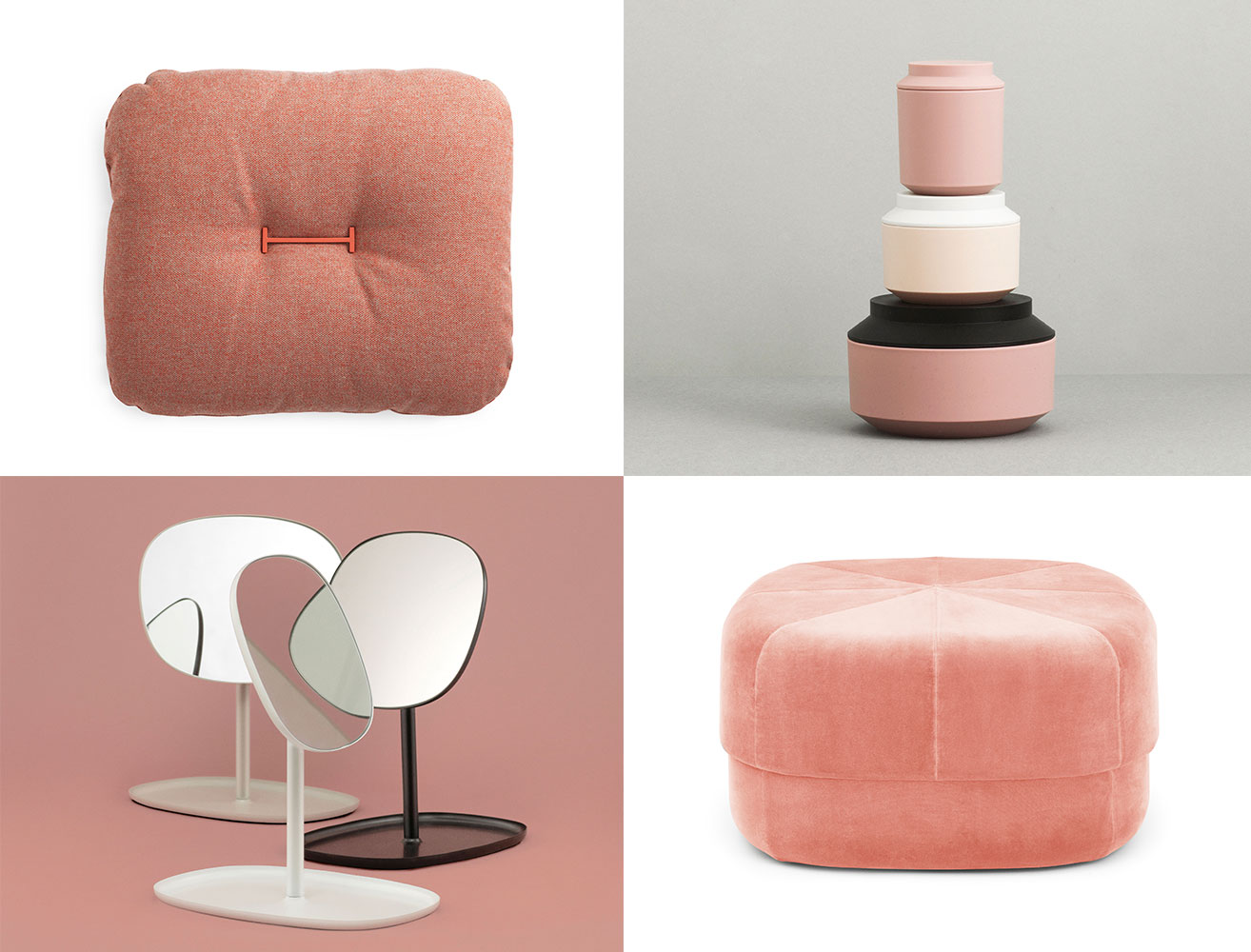 Nude colors in interior and design.
"These nuances bring out a lot of feelings in people. It is a very positive and calming color," explains Normann Copenhagen's Brand Manager. "With the right nuances and styling, pink can be very exclusive, classic and sophisticated," Britt Bonnesen goes on, highlighting pink as a trend color for 2017.
"With the right nuances and styling, pink can be very exclusive, classic and sophisticated."
"We chose to make the first edition of the Gallery in our showroom a bold bright pink," Britt Bonnesen says. Located in the lower floor of Normann Copenhagen's showroom, which is designed to be a transformative space where anything can happen. All products and furniture pieces are held in various shades of pink in this room.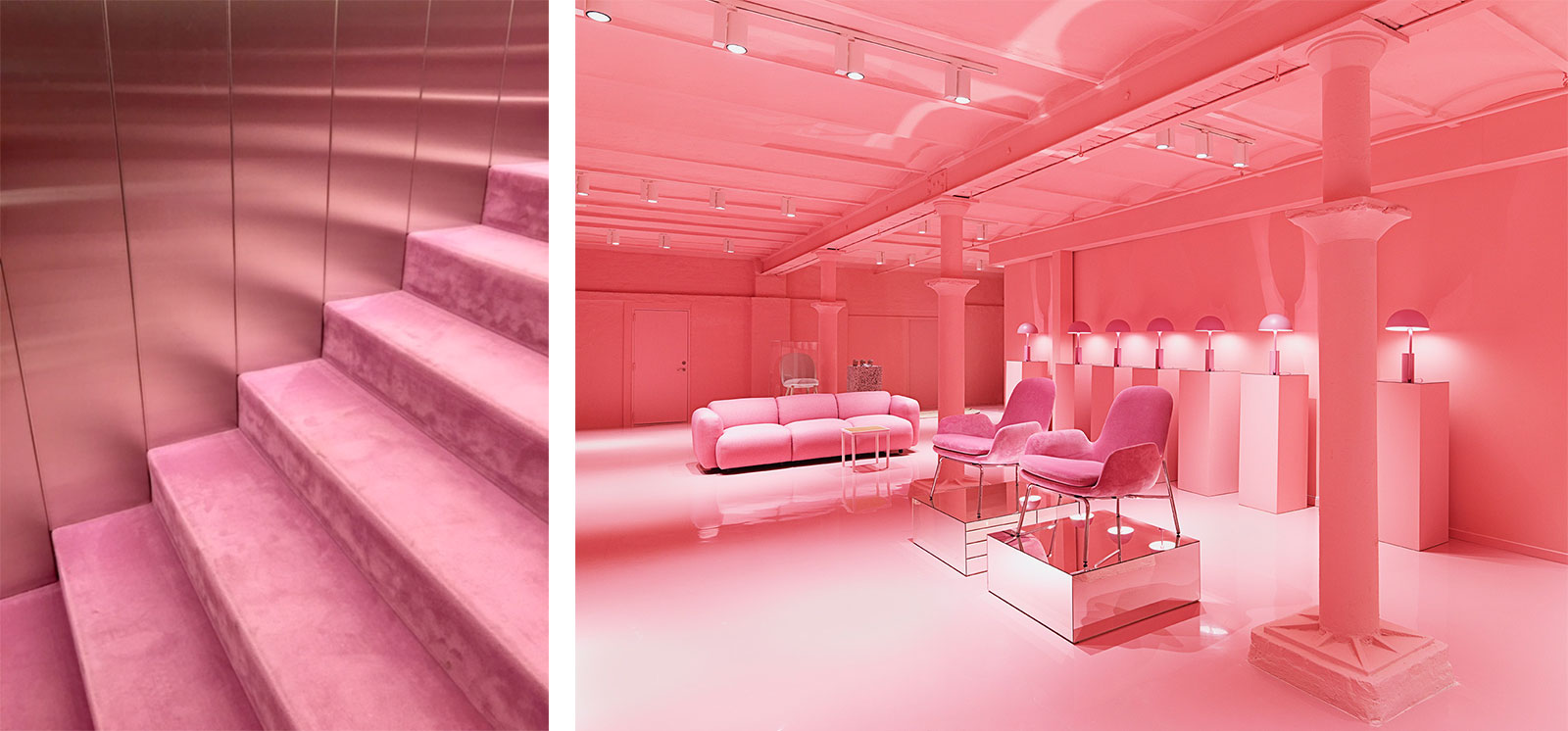 Pink velvet steps leading into Normann Copenhagen's Gallery.
"The monochrome styling of the Gallery is highly conceptual, in the sense that the room and the furniture slide into one," says Brand Manager Britt Bonnesen. The tone-in-tone arrangements of the blush and rose-colored furniture pieces together with the pink background make an exclusive and sophisticated appearance.
"Either you love it or you hate it!"
"The gallery should be an unpredictable space and it is ok that it may split opinions," Britt Bonnesen acknowledges, "the pink color separates reactions. Either you love it, or you hate!"

Hate it or love it, pink is hot in fashion and interior design right now! The color tones offer a wide palette to work with and styled well, can be a real eye-catcher and achieve an incredible powerful visual language.

Try it out the tone-in-tone pink look in your home with designs like the Oona rug, the Flip mirror and Nic Nac organizers in your bathroom, or the Geo series, Nyhavn vase and blush-colored Circus pouf in the living room.