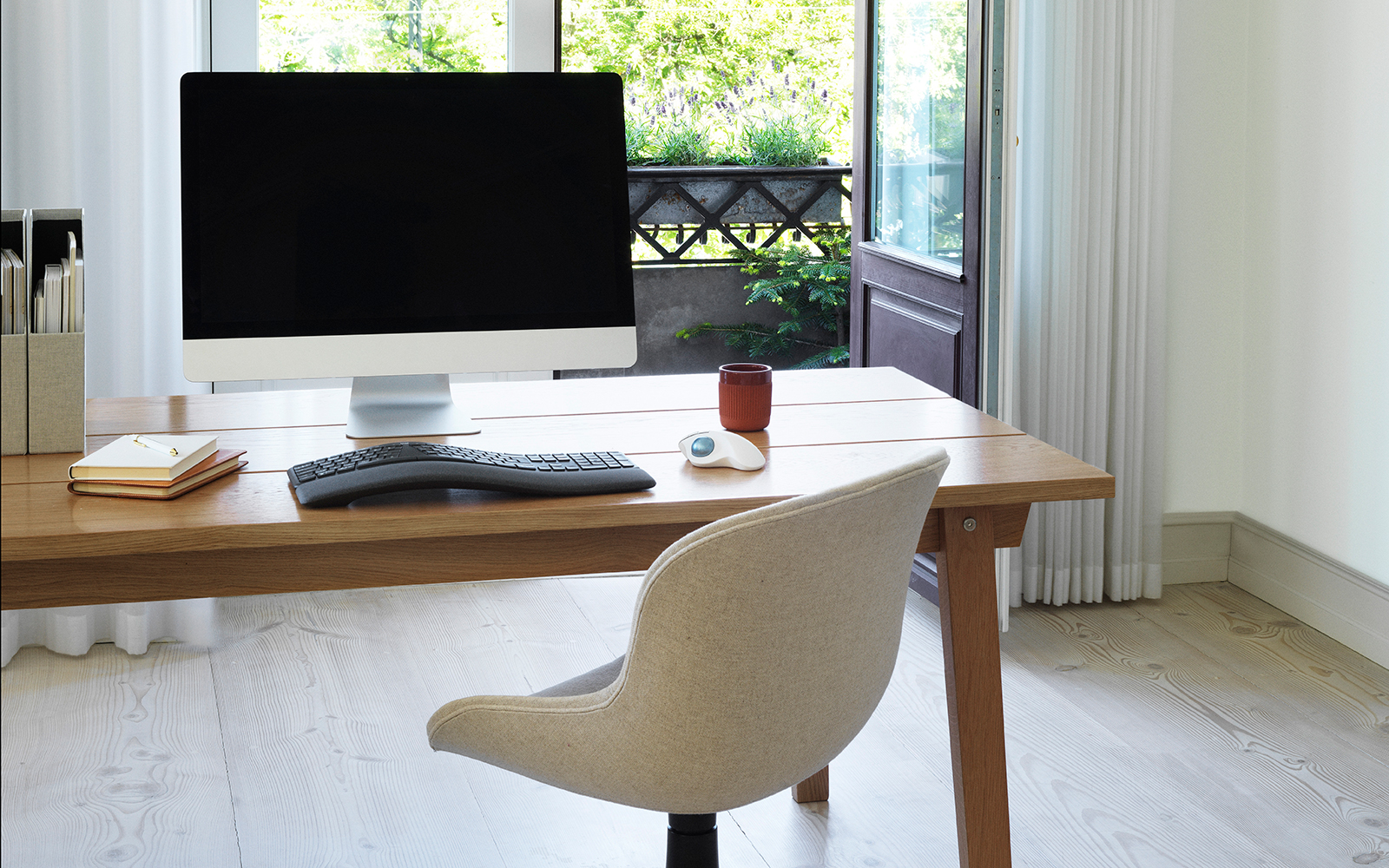 Home Work Space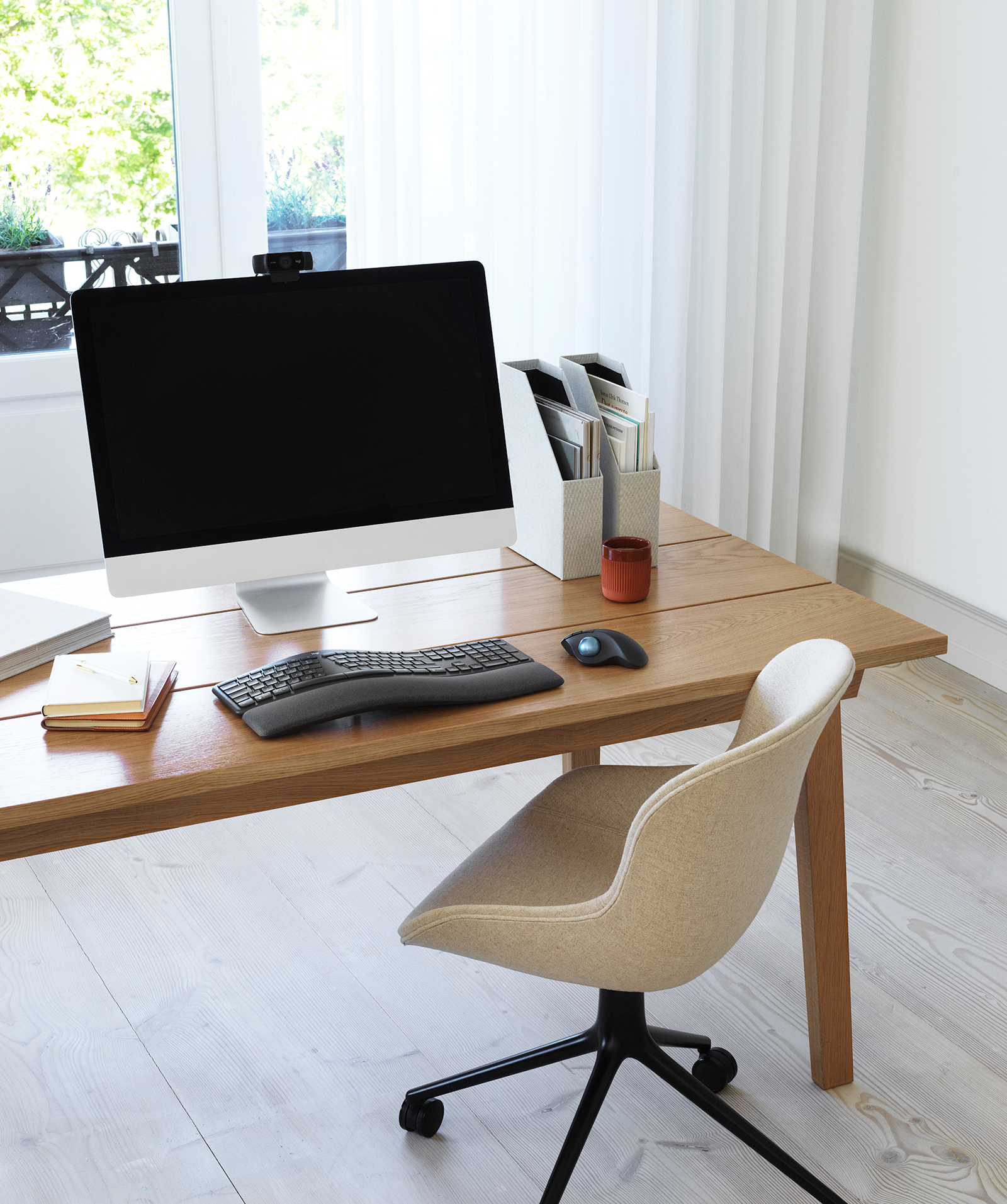 The home office is an extension of your home and your personal style. Creating a space that feels inviting and homey while providing the right setting to immerse yourself in your work is essential. Decorate your home office to ensure an effective work atmosphere.
Finding the perfect home office chair is key to creating the perfect home work space. Choose an upholstered chair to sit cushioned and comfortably for hours, and a swivel base for extra mobility. The gas lift adds flexibility to your office seating, allowing you to lower and raise your seat hight to find the most comfortable work position. Find your favorite among the popular Form Chair Collection or explore the cozy Hyg Chair Collection which, as implied by its name, embraces the Danish concept of "Hygge".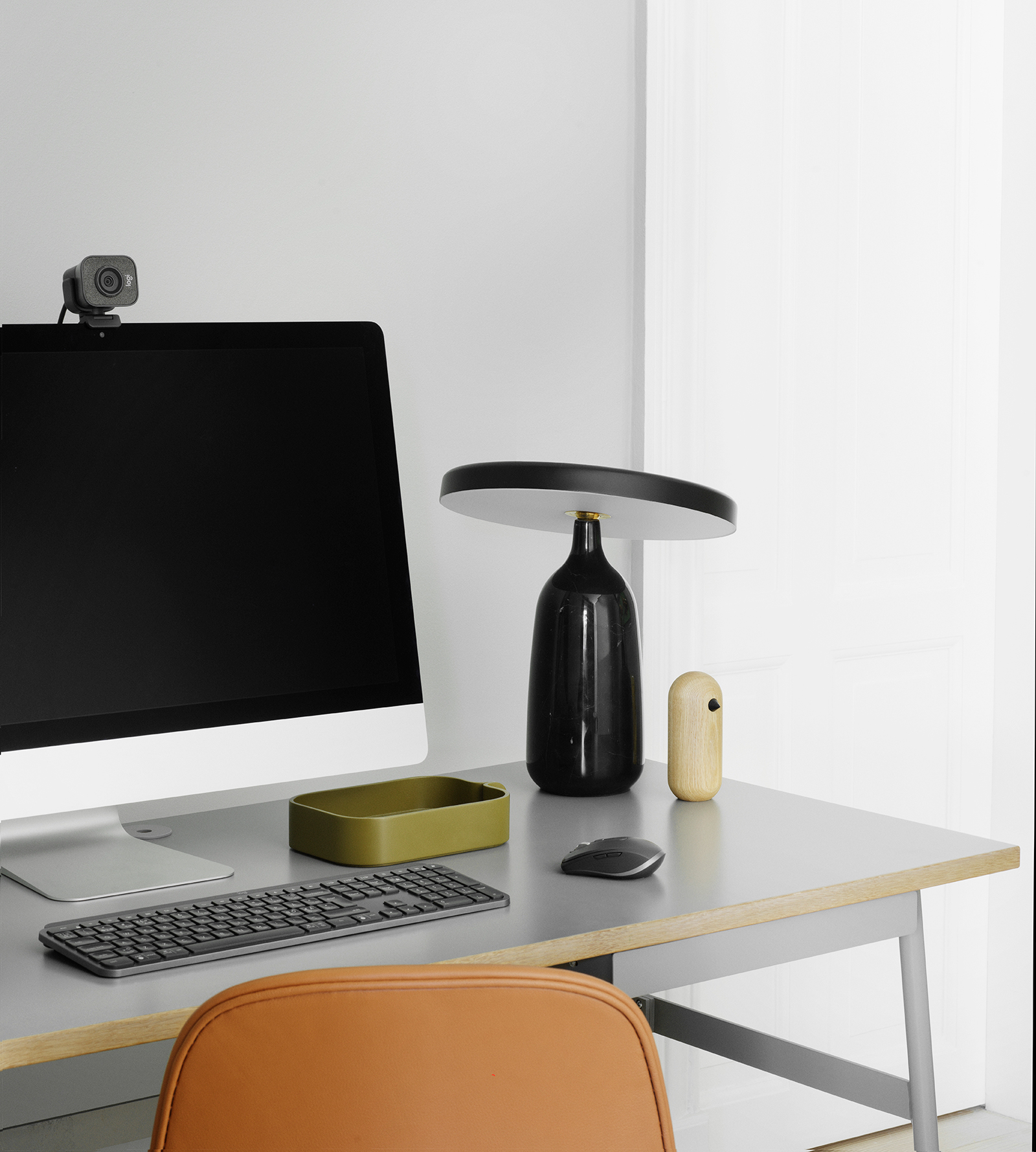 An equally aesthetic and functional table lamp that emits a soft, adjustable light is also a must-have in any office space. Whether you're working during darker hours or in the bright morning sunlight, a dimmable table lamp will accommodate your need for pleasant work lighting. The Eddy Table Lamp offers a soft light, which can be adjusted with the circular brass dimmer that forms a refined detail on the top of the lampshade. Discover the wide selection of table lights here.
Inject personality to your desk space by adding a Little Bird - a cheerful companion to keep you company while you work.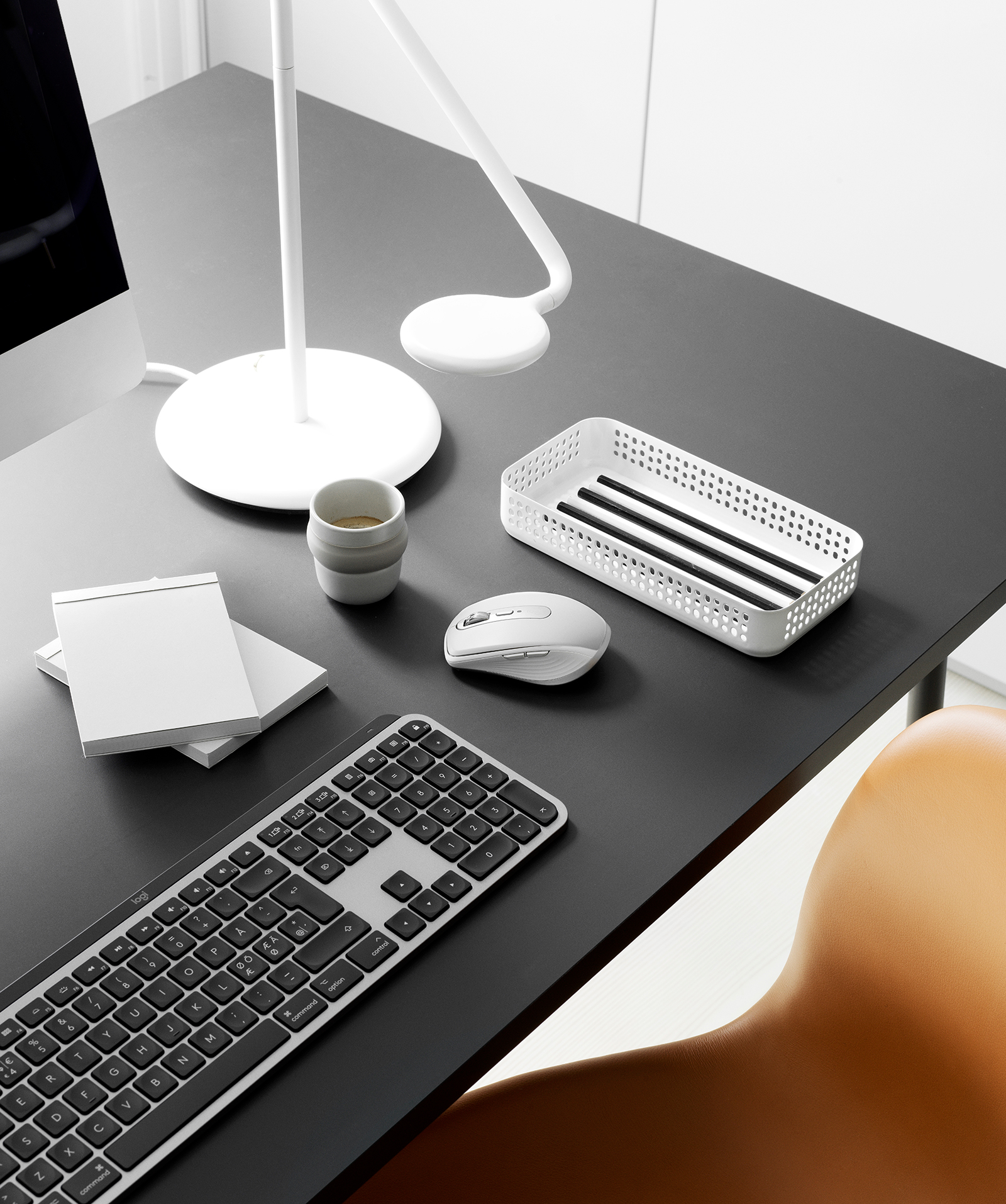 Office storage accessories help maintain an organized and tidy desk space. The Nic Nac organizer is useful for keeping office supplies on hand while working. The ultimate home office must-have is a nice mug for that essential cup of coffee. The Obi mug's functional silicone belt prevents you from burning your hands while indulging in your favorite hot beverage.
Explore our vast collection of fun and functional office acessories, such as pastel note pads, geometrical scissors, colorful pens, funky pencil sharpeners and much more.
Find all the Logitech home office essentials here.