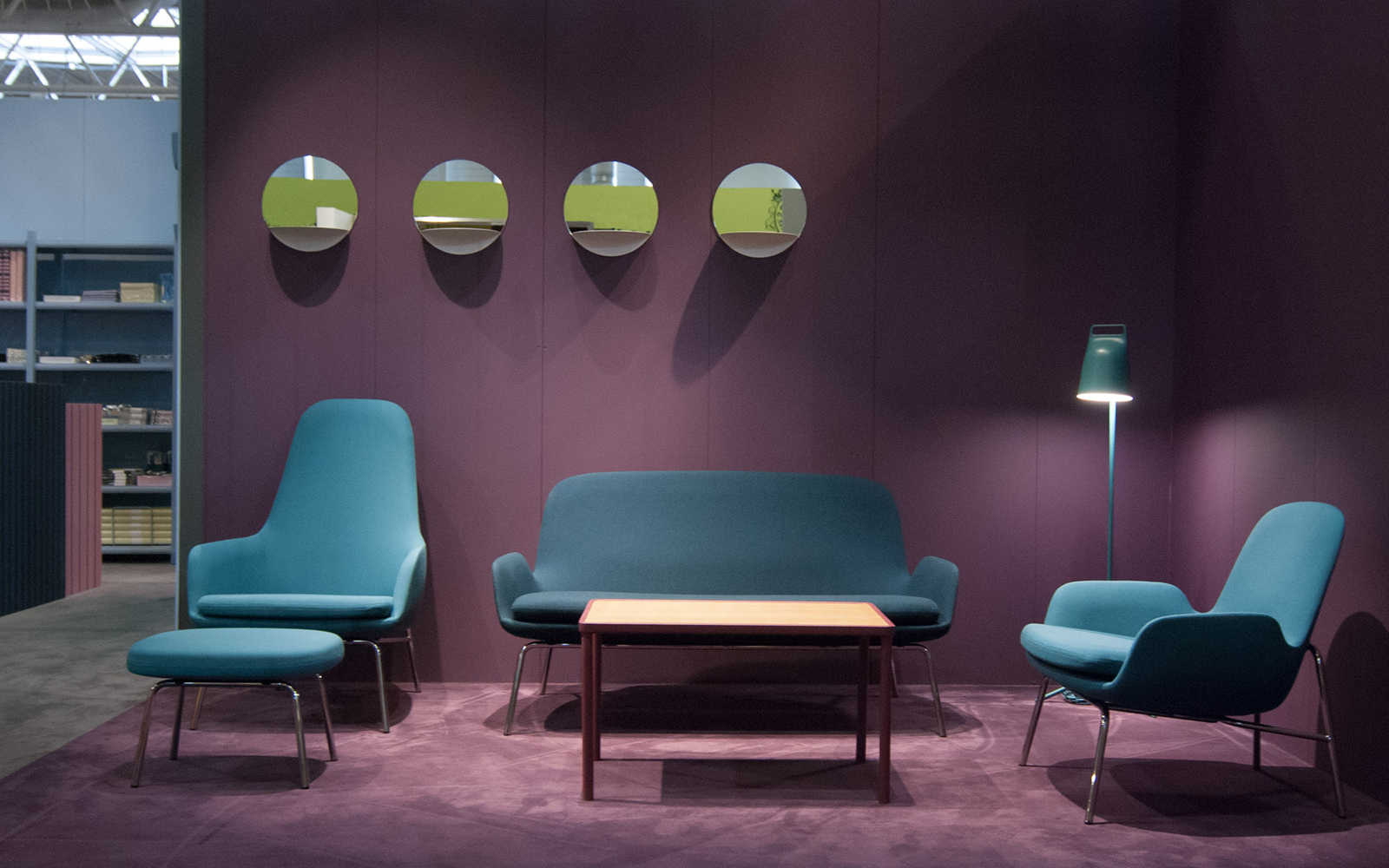 MAISON ET OBJET 2016
Our 150 m2 large stand is located in the design section called 'now! design á vivre!' and presents unique furniture environments, each defined by their own color tone. The different areas of the booth are nestled in and divided from each other by large pulver-lacquered frames that shape the walls between the elements.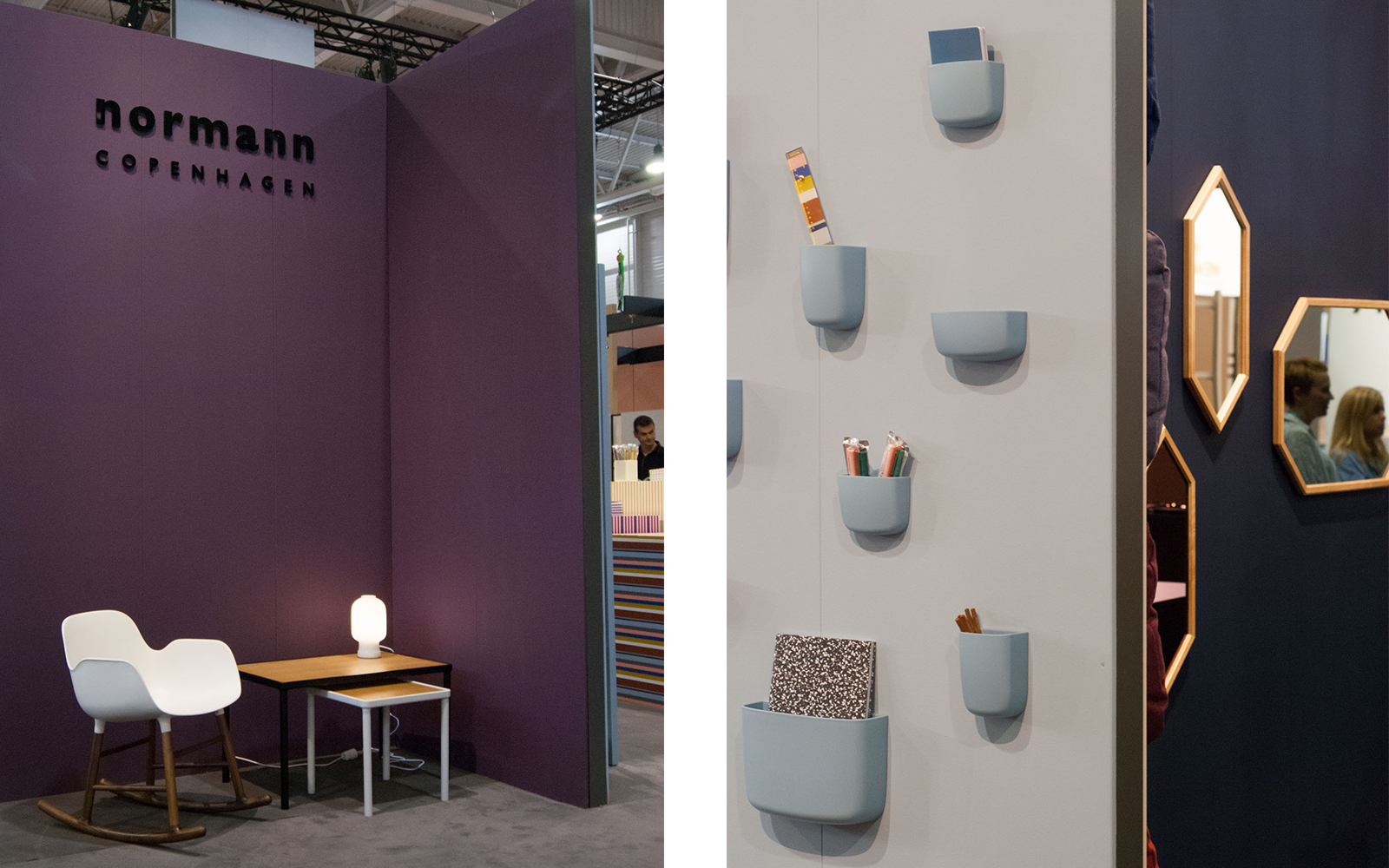 "The design of our stand is inspired by how you move through the fair," says designer Hans Hornemann. "Large furniture pieces that catch the eye are presented on the outside, while smaller items and more details are displayed on the inside. Openings in between these environments let the visitor peak into the inside of the booth, and arouse curiosity to explore the inside."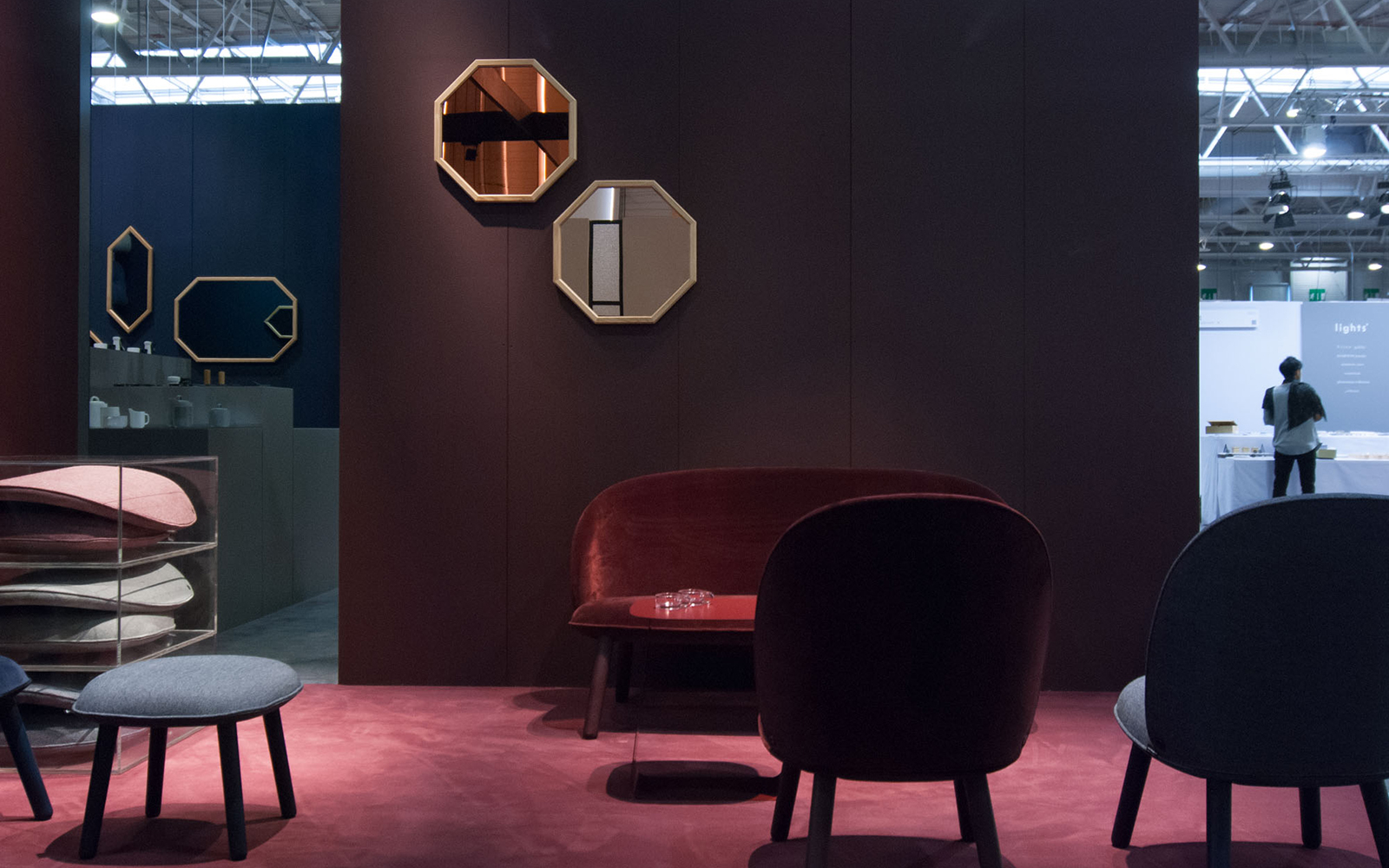 A subdued bordeaux red environment presents the Ace collection in sophisticated velour. This setting is accompanied by two Lust mirrors that break the deep red setting with the sharp reflections in the mirror. A break in the wall lets the viewer look further into the interior of the booth, where the Lust mirror is repeated on the wall behind.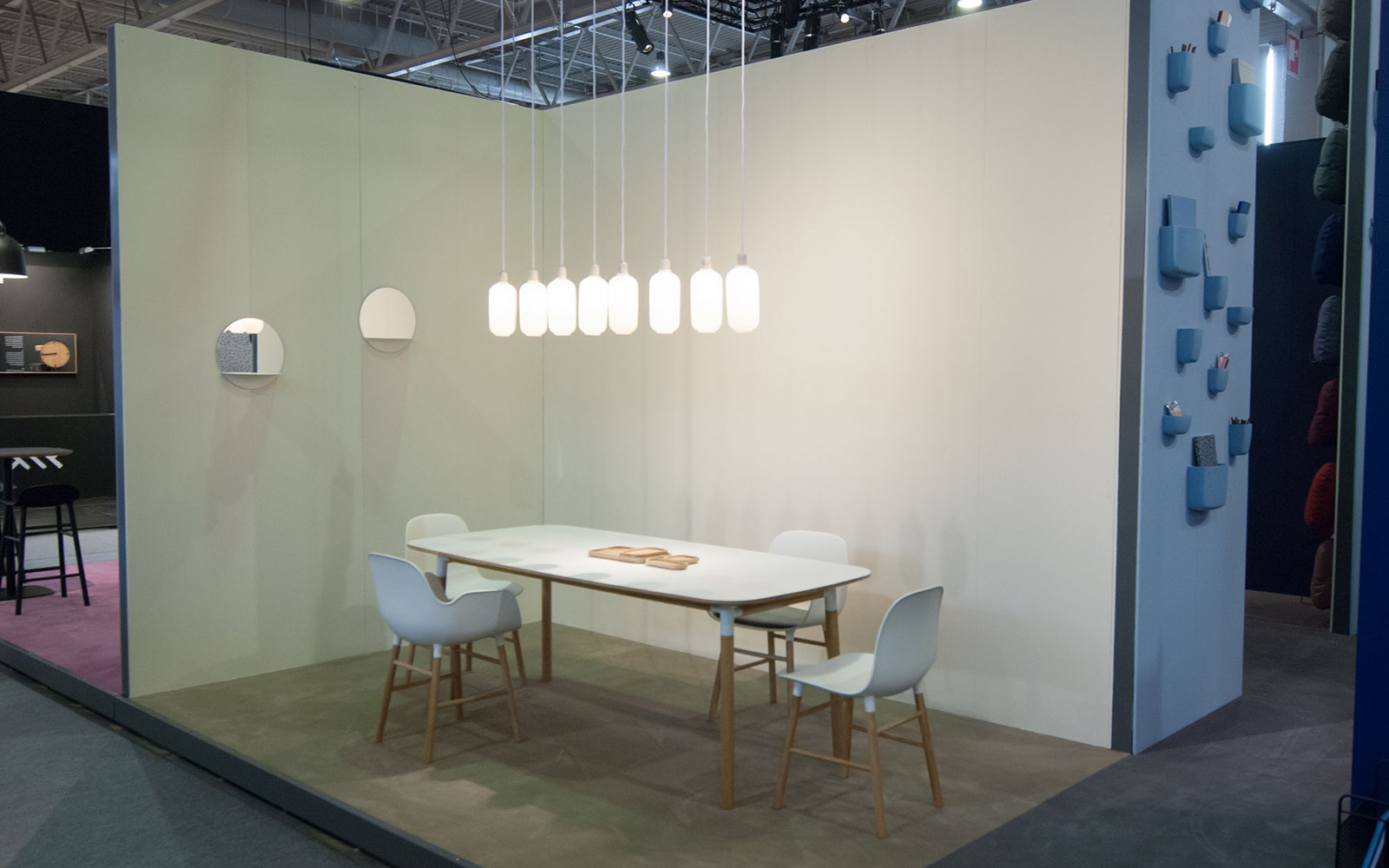 The new white Amp lamp is accompanied by white Form chairs, creating an elegant but comfortable scene.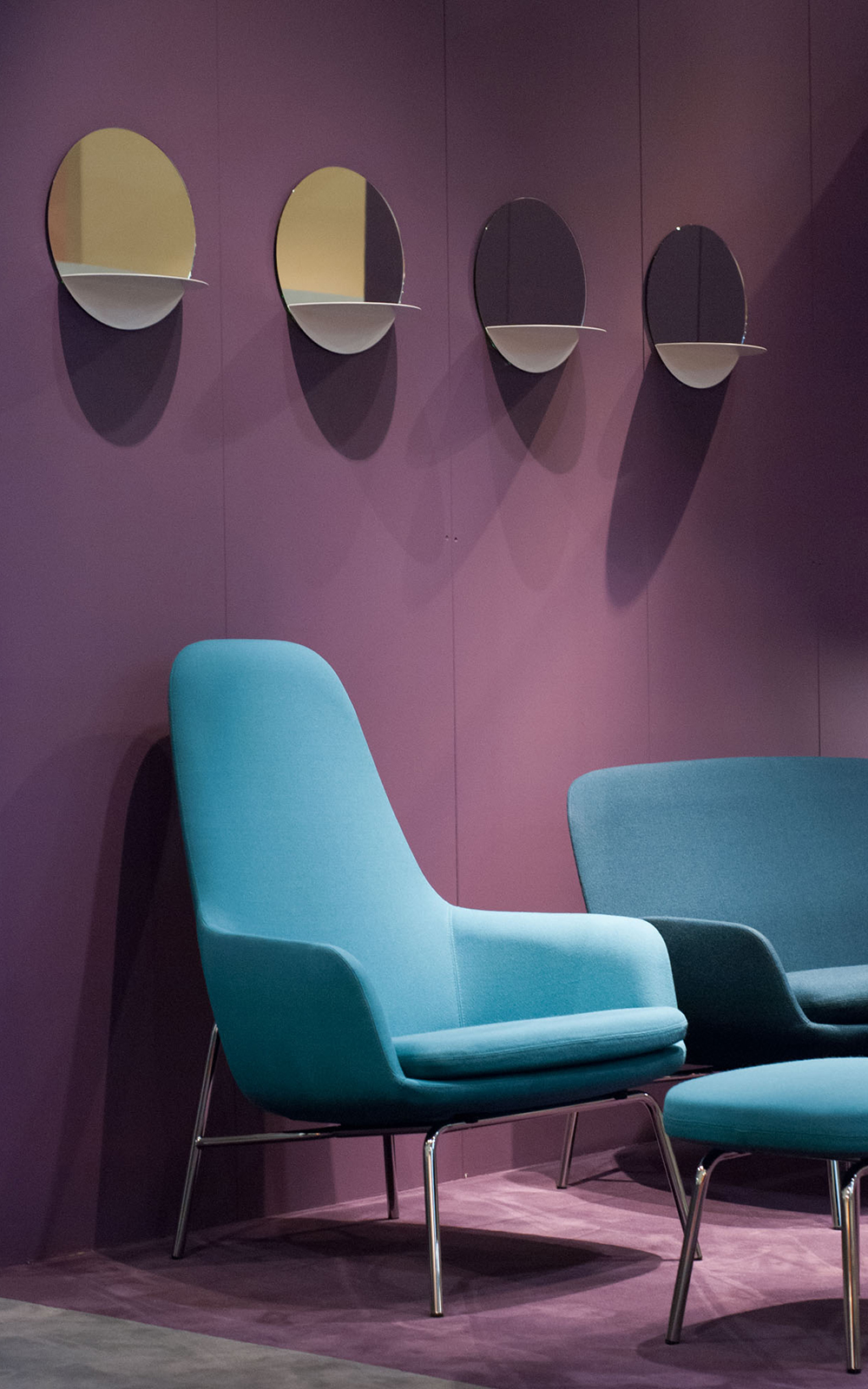 The Era Lounge chairs are shown in a contrast of turquoise on purple. A group of round Horizon mirrors further reflect the colors of this area.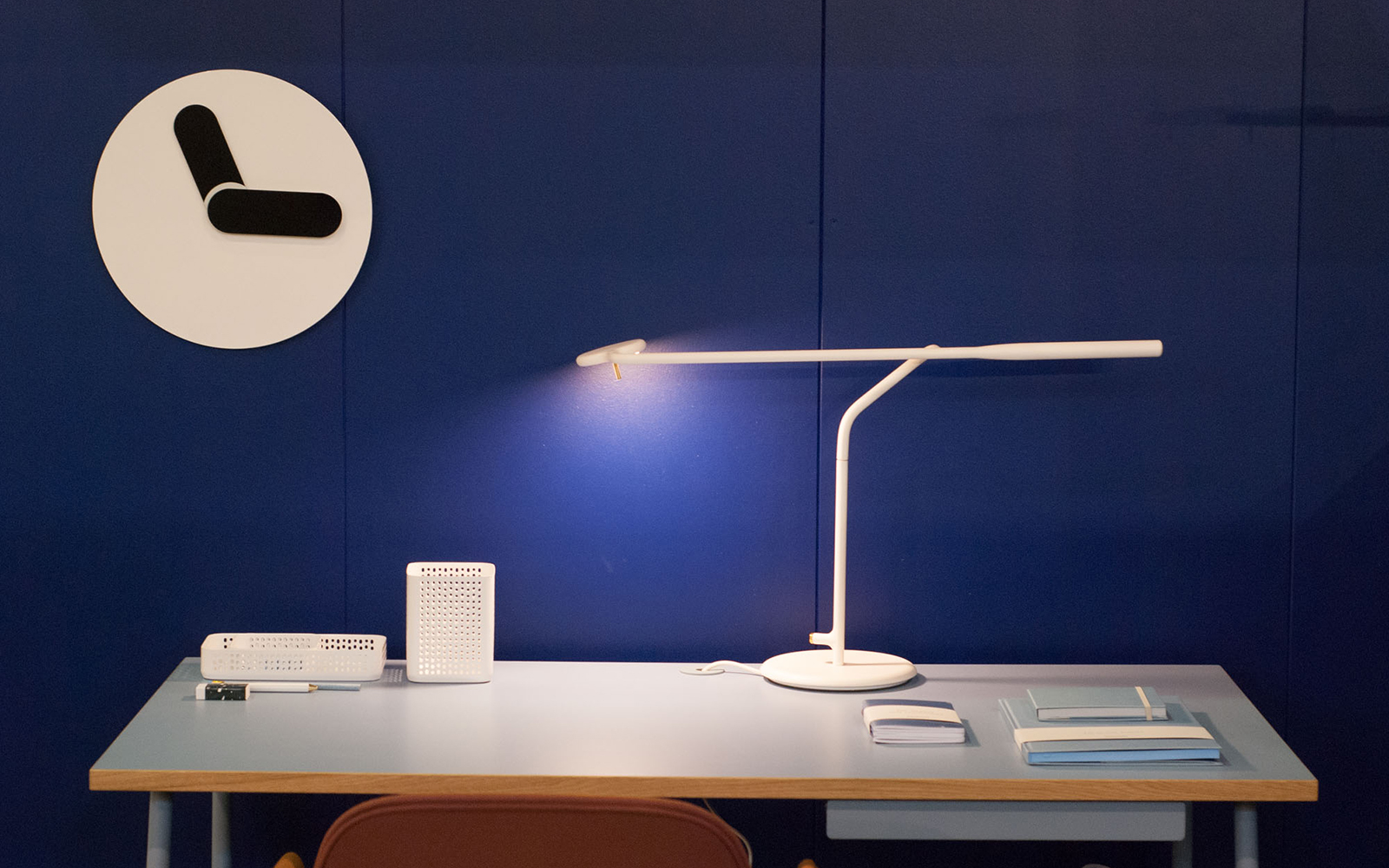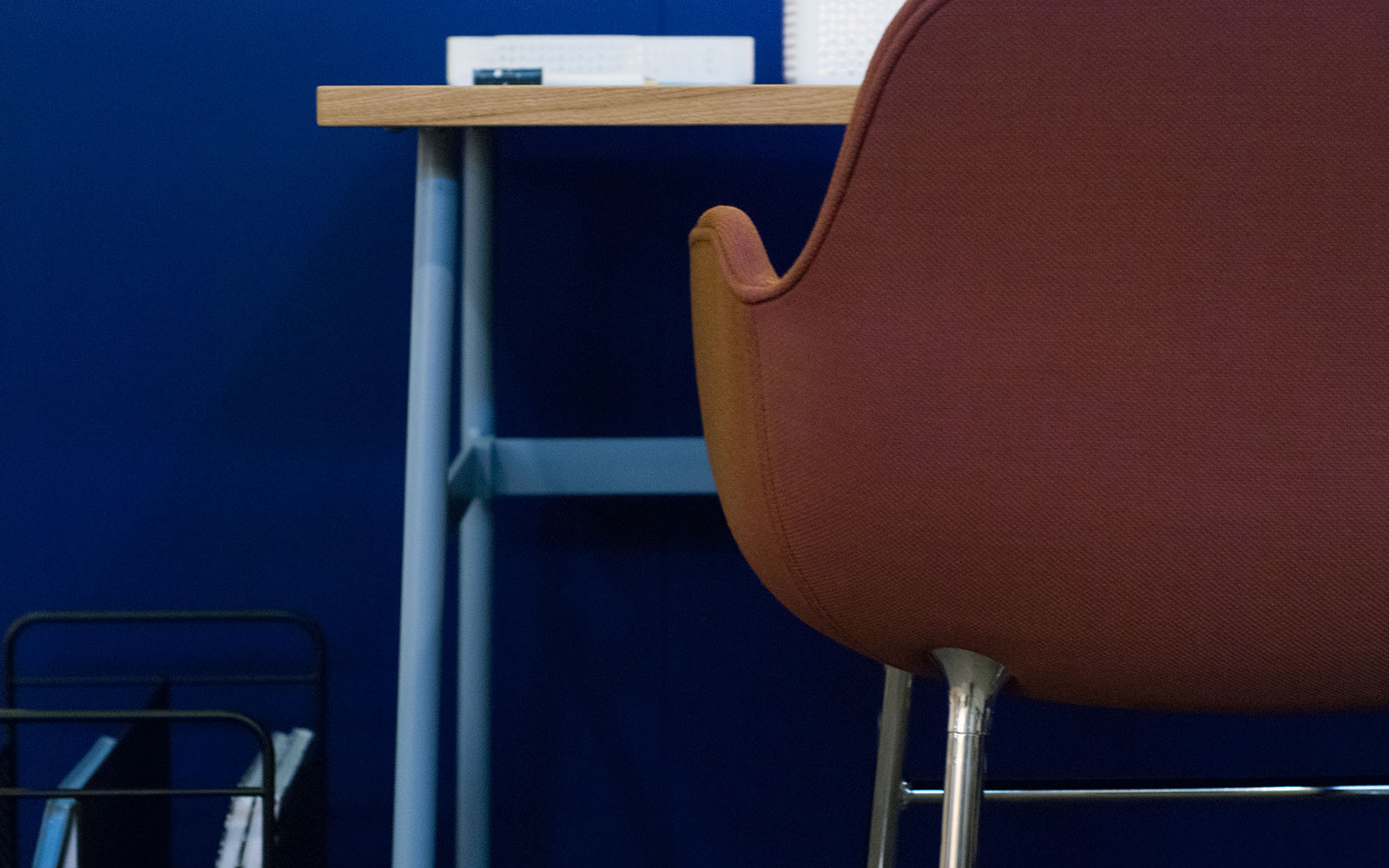 An area of deep blue creates an office setting that presents the new Journal desk in light blue together with the Form chair, the Bold wall clock and the Flow table lamp.



A bar area and Form Barstools - shining with new chrome legs - invite to sit and talk about the new products.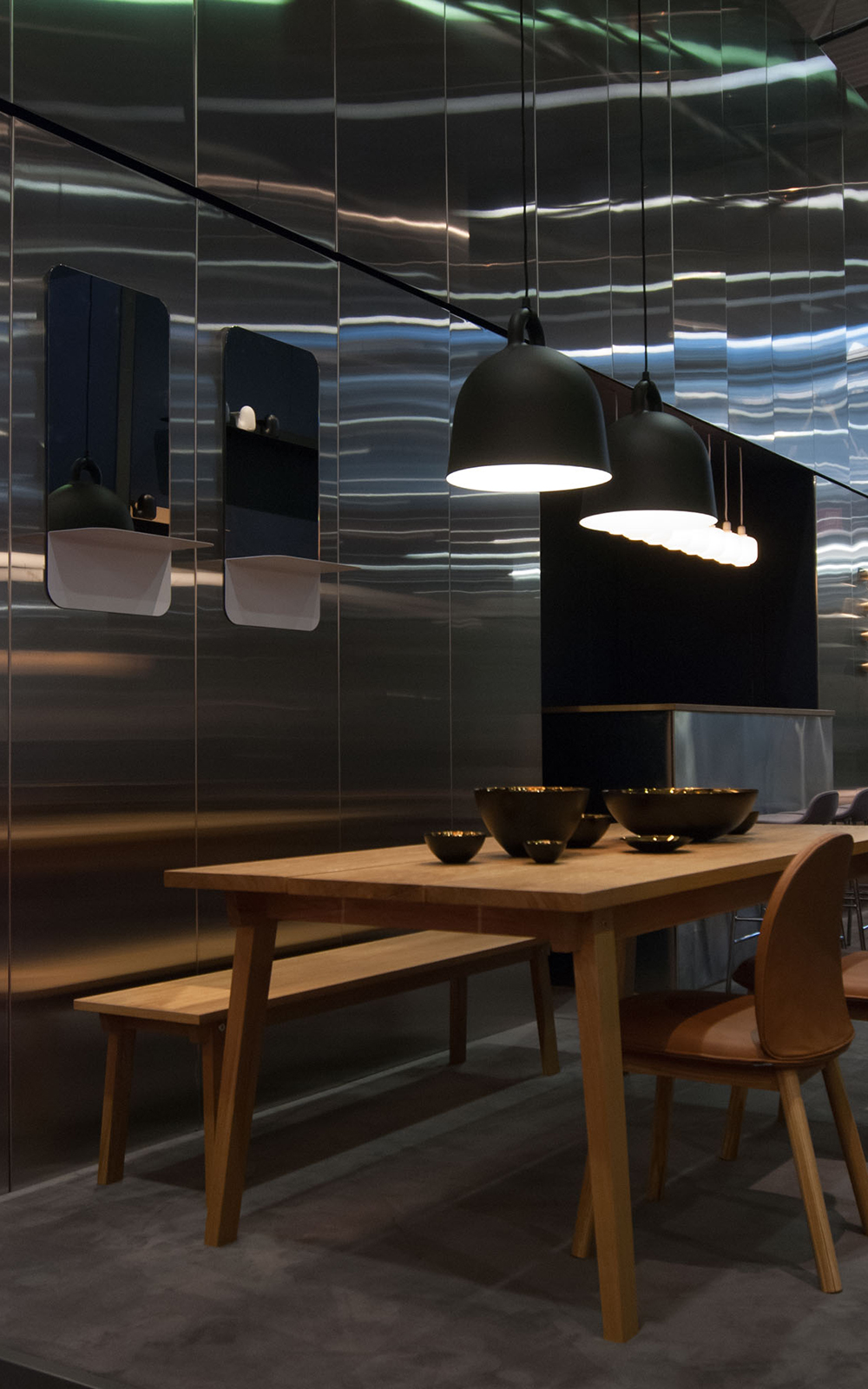 The setup evokes a contrast between hard and soft: brushed steel in the back stands agains the soft carpet and velour materials.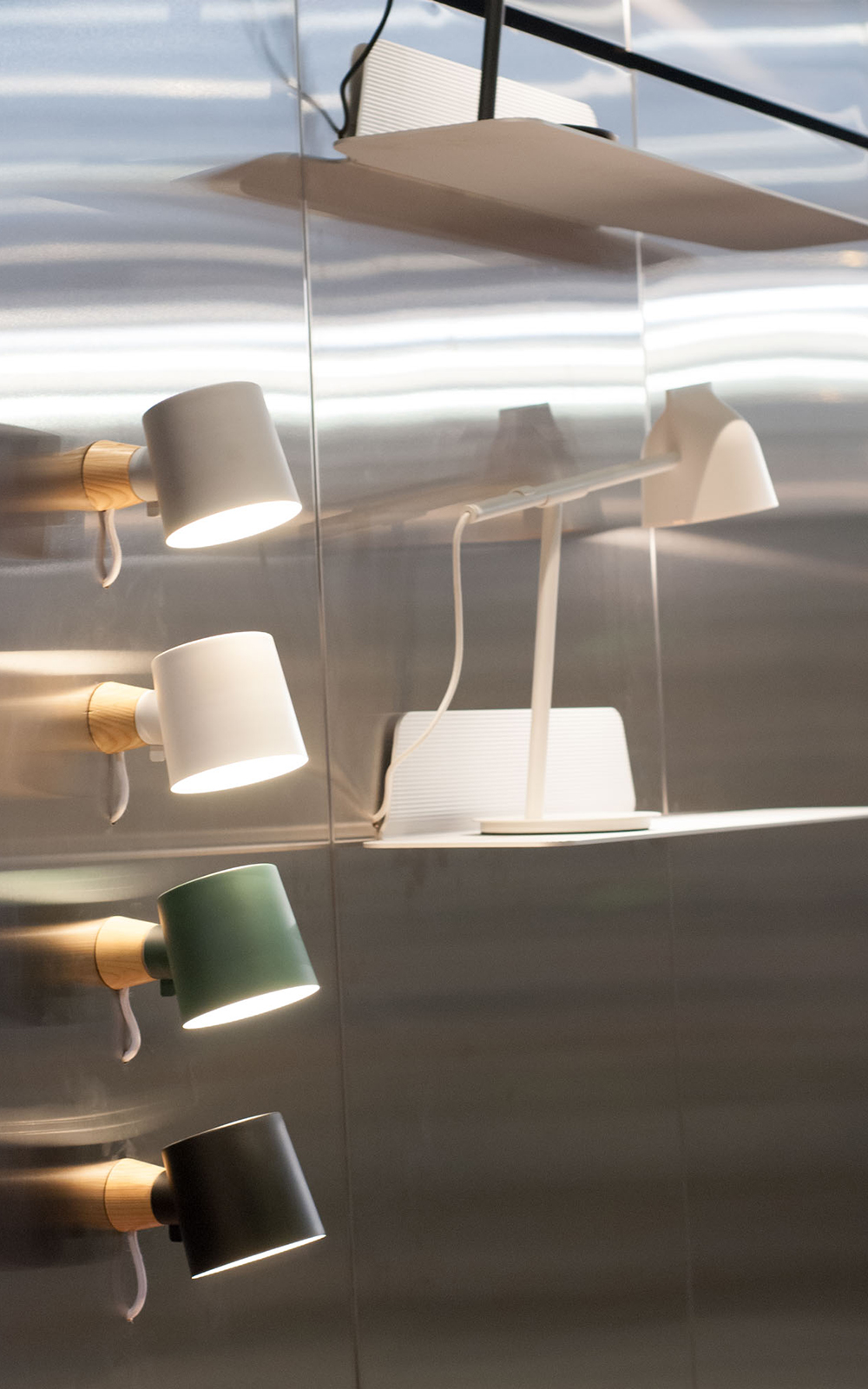 The friendly Rise wall lamp comes in four different colors.
DAILY FICTION

Of course we also had our Daily Fiction collection on display! With more than 200 exquisite small designs for day-to-day use such as notebooks, gift wrapping, stickers, pencil sharpeners, scissors, and various writing implements the Daily Fiction collection can be put together in countless ways to create your own stories.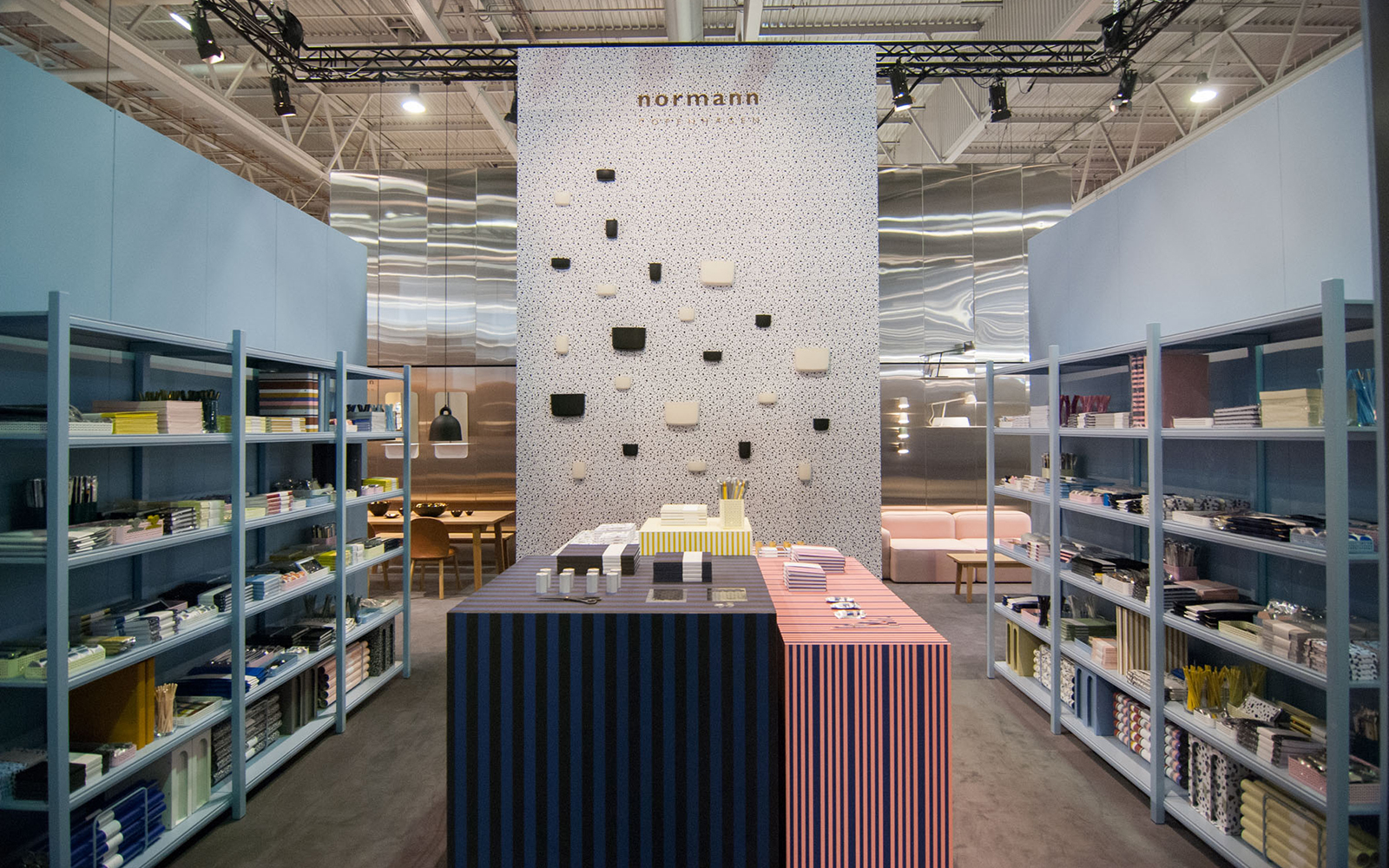 The walls surrounding the Daily Fiction collection, as well as the pulver-lacquered Work bookshelves, are held in the powderblue that represents the collection.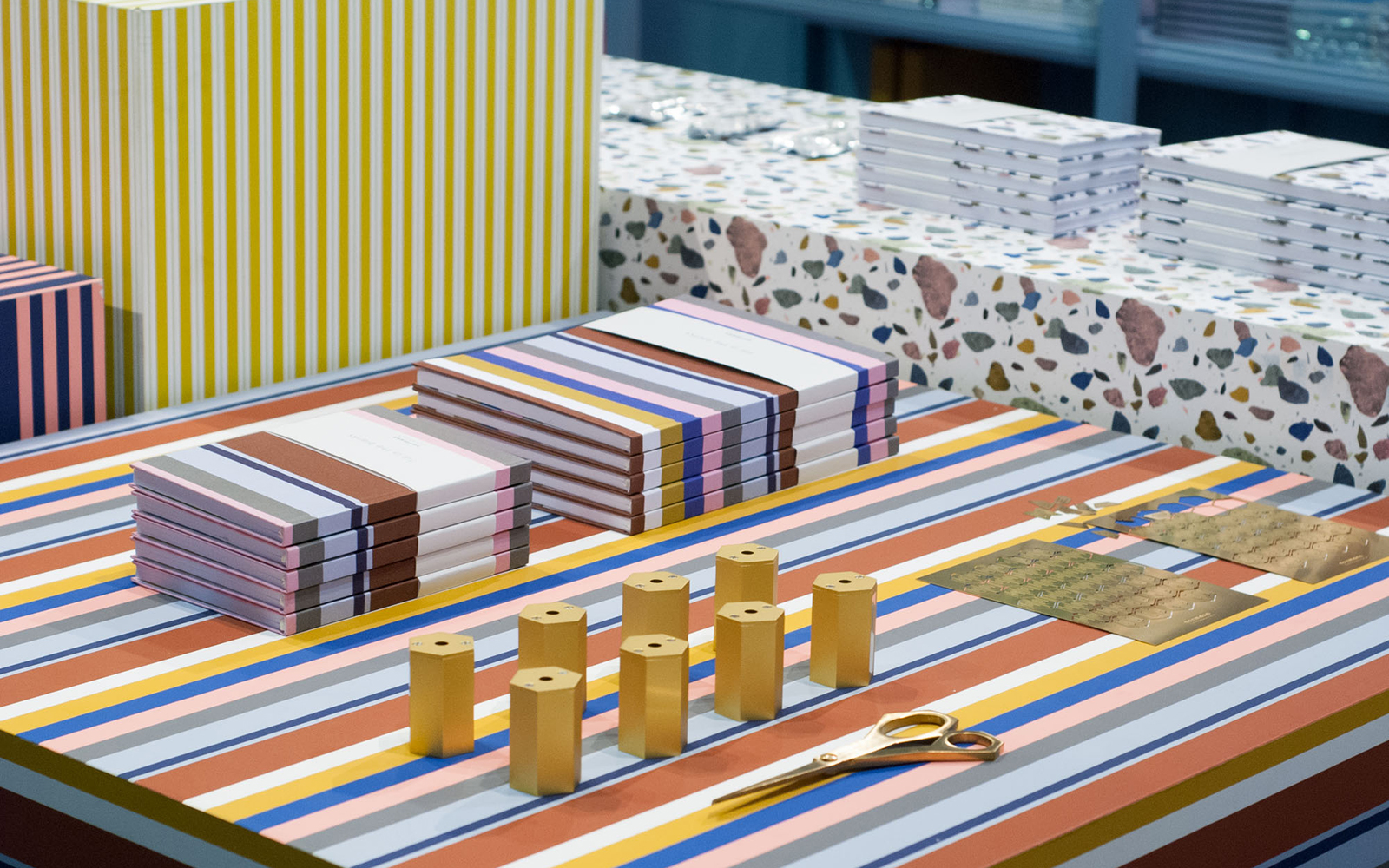 You can find us in Hall 7 at stand B80/C79. Come by and say hi! We look forward to welcome you and tell your more about our new designs.