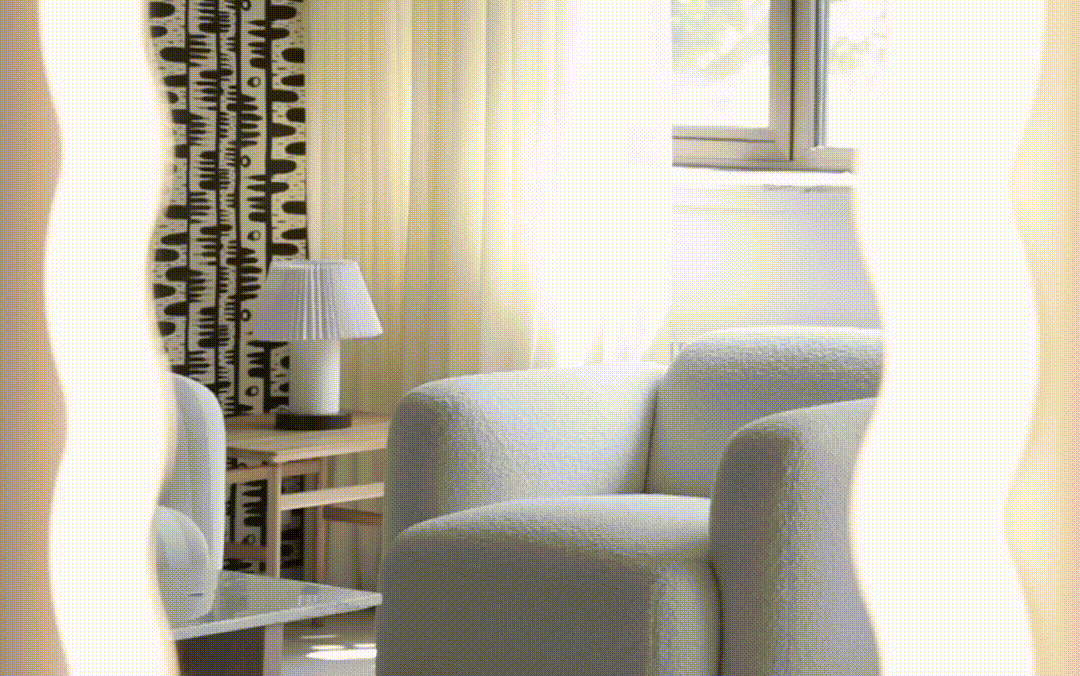 Step Inside Hotel Normann
Welcome to Hotel Normann
Hotel Normann unfolds over three floors and multiple rooms, each defined by its own strong identity. Combining a curated mix of Normann Copenhagen icons and classics with a long lineup of new designs launched during 3daysofdesign 2023, the rooms are designed to convey the wealth of diverse possibilities offered by the wide-ranging collection.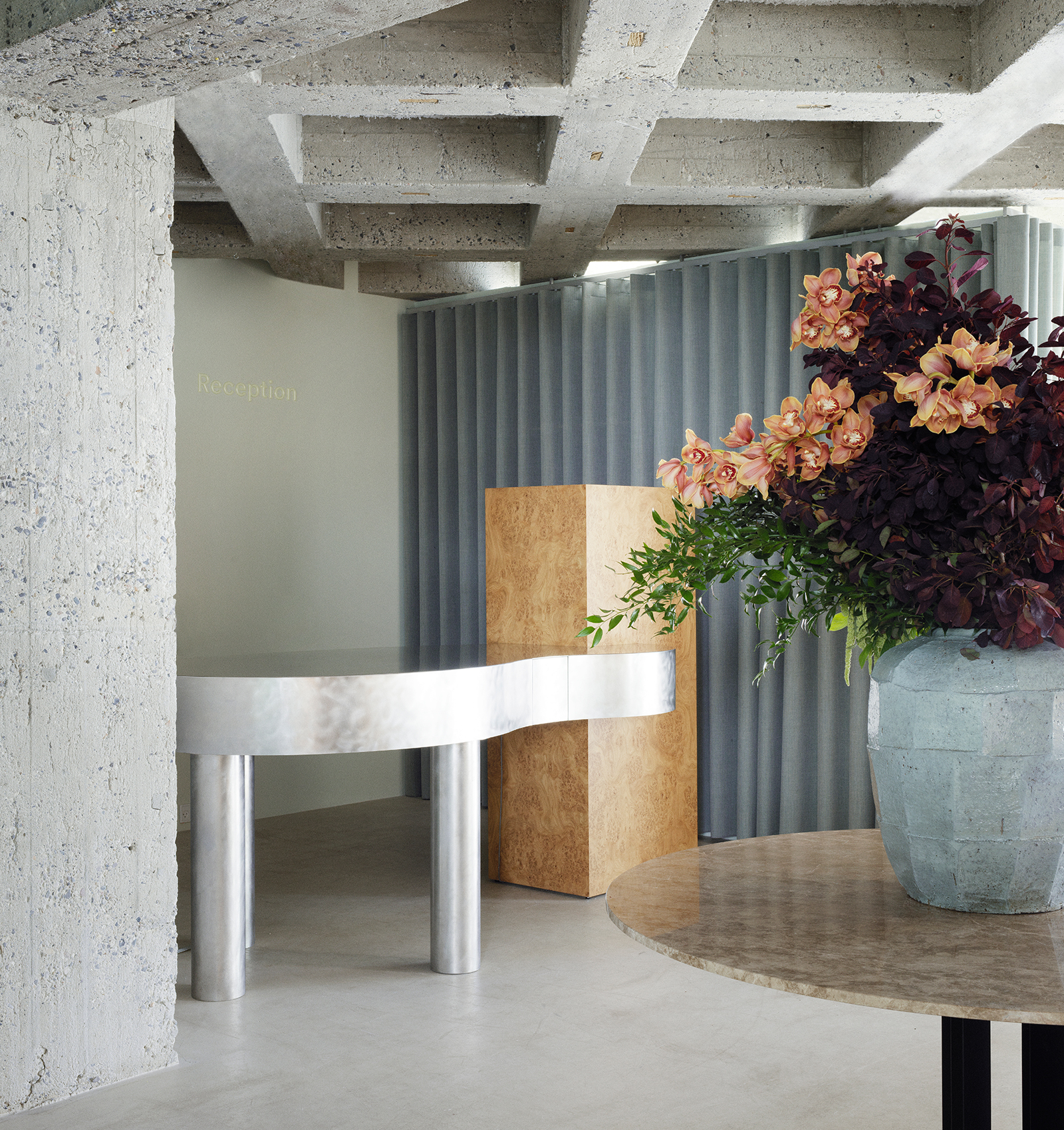 Hotel Normann Reception
Hotel Normann: Ground Floor
Step inside Hotel Normann at street level, where you will be greeted by an inviting lobby area nestled alongside the staff reception. Discover a curated hotel design shop and a souvenir postcard wall where you can grab a postcard to send home to your loved ones.
Immerse yourself further in the embrace of nature as you venture into the hidden courtyard, the sun-drenched green oasis within the hotel. Discover the new Vig outdoor collection, thoughtfully arranged to offer a casual seating area for you to relax. As you transition from the relaxed ambiance of the courtyard, you'll discover a lounge area that blurs the lines between indoor and outdoor.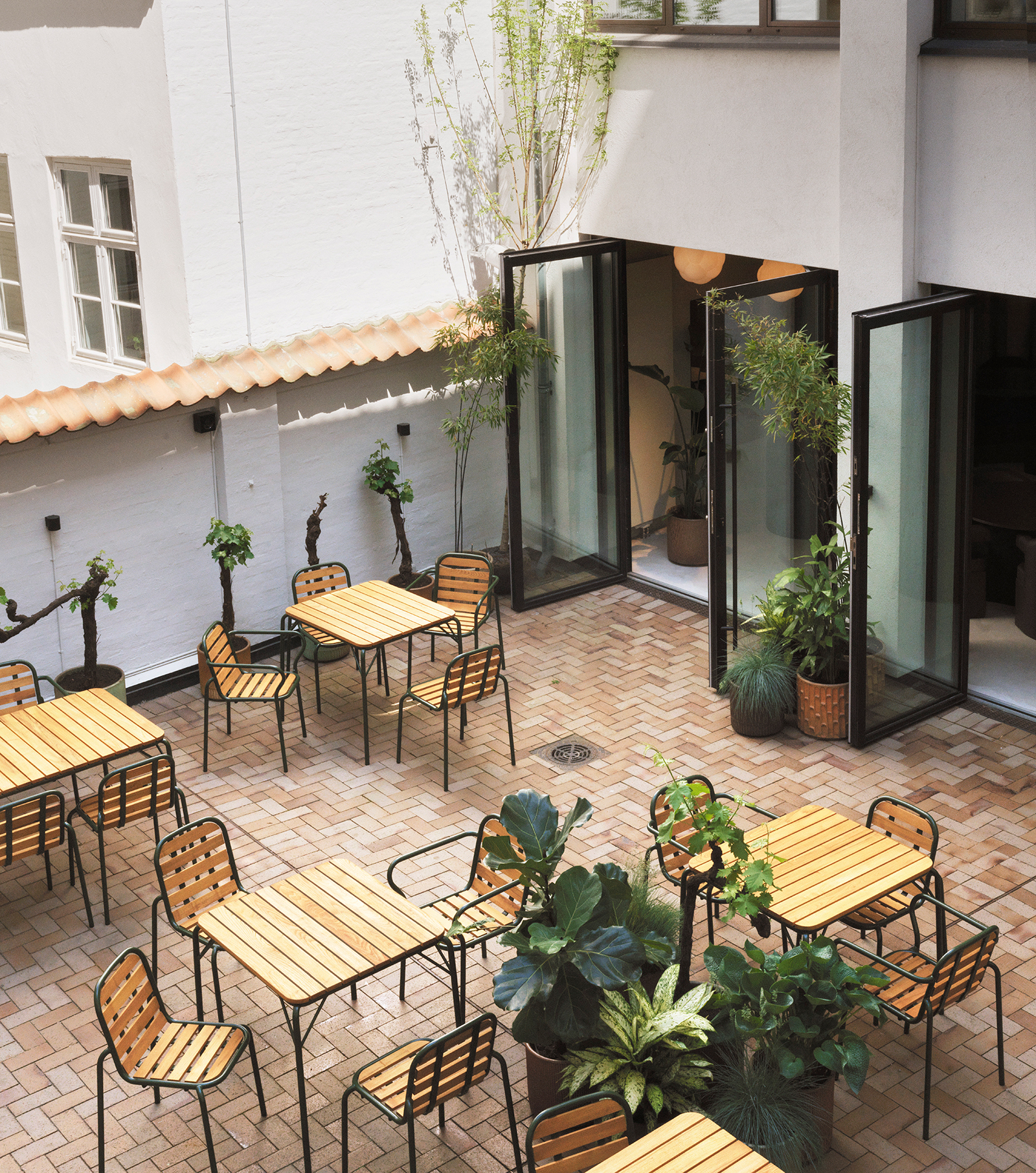 Courtyard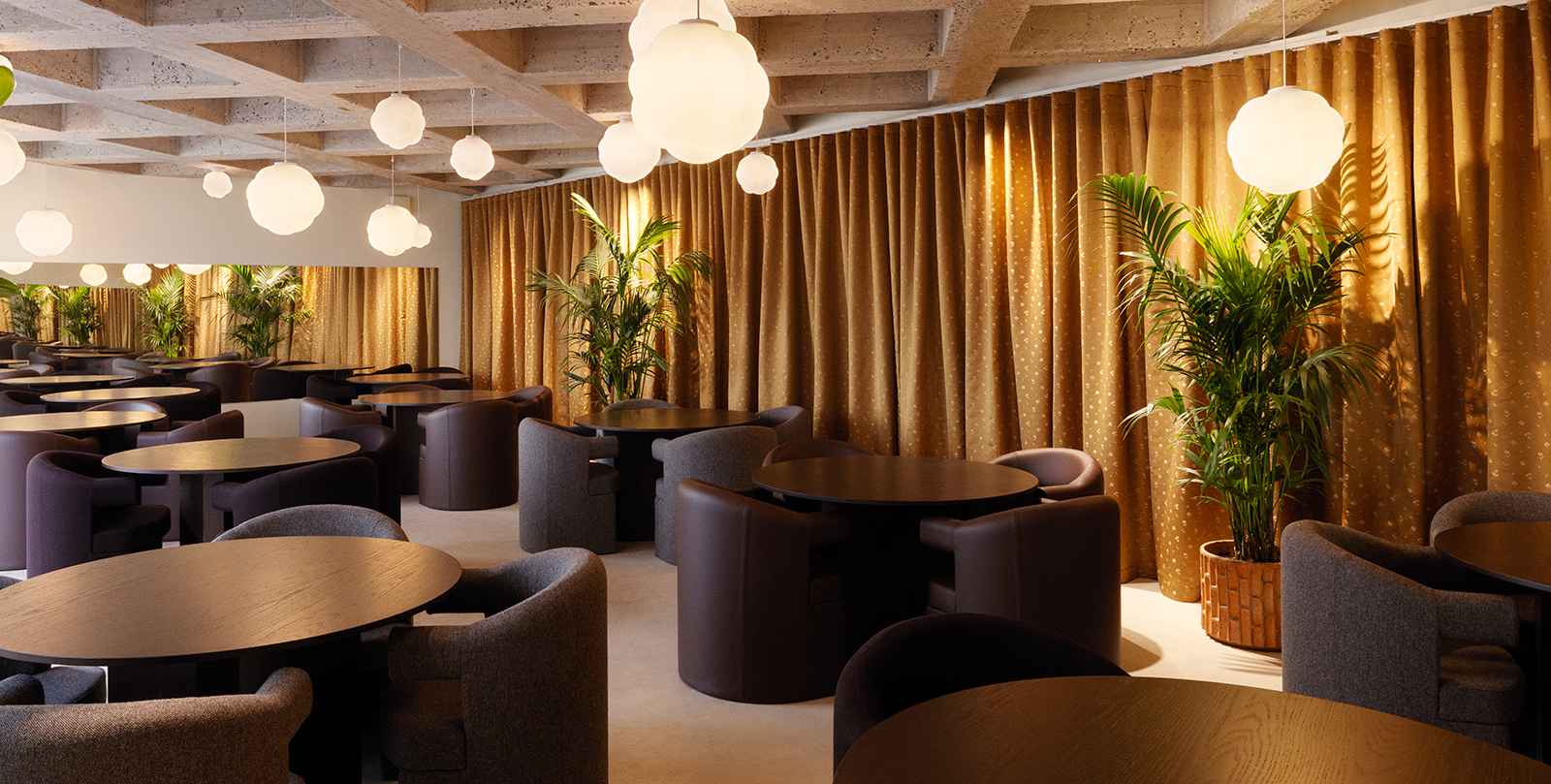 Courtyard Lounge


Hotel Normann: First Floor
One floor up, you will step into a spacious, open lounge area adorned with a palette of bright colors, furnished with the new Burra Lounge Chair. Discover rooms 101, 102 and 103. Ranging from lavish suites to welcoming double rooms, each hotel rooms are designed with its own, unique interior. Further along, the welcoming Pind Café lies, named after the new Pind Chair collection.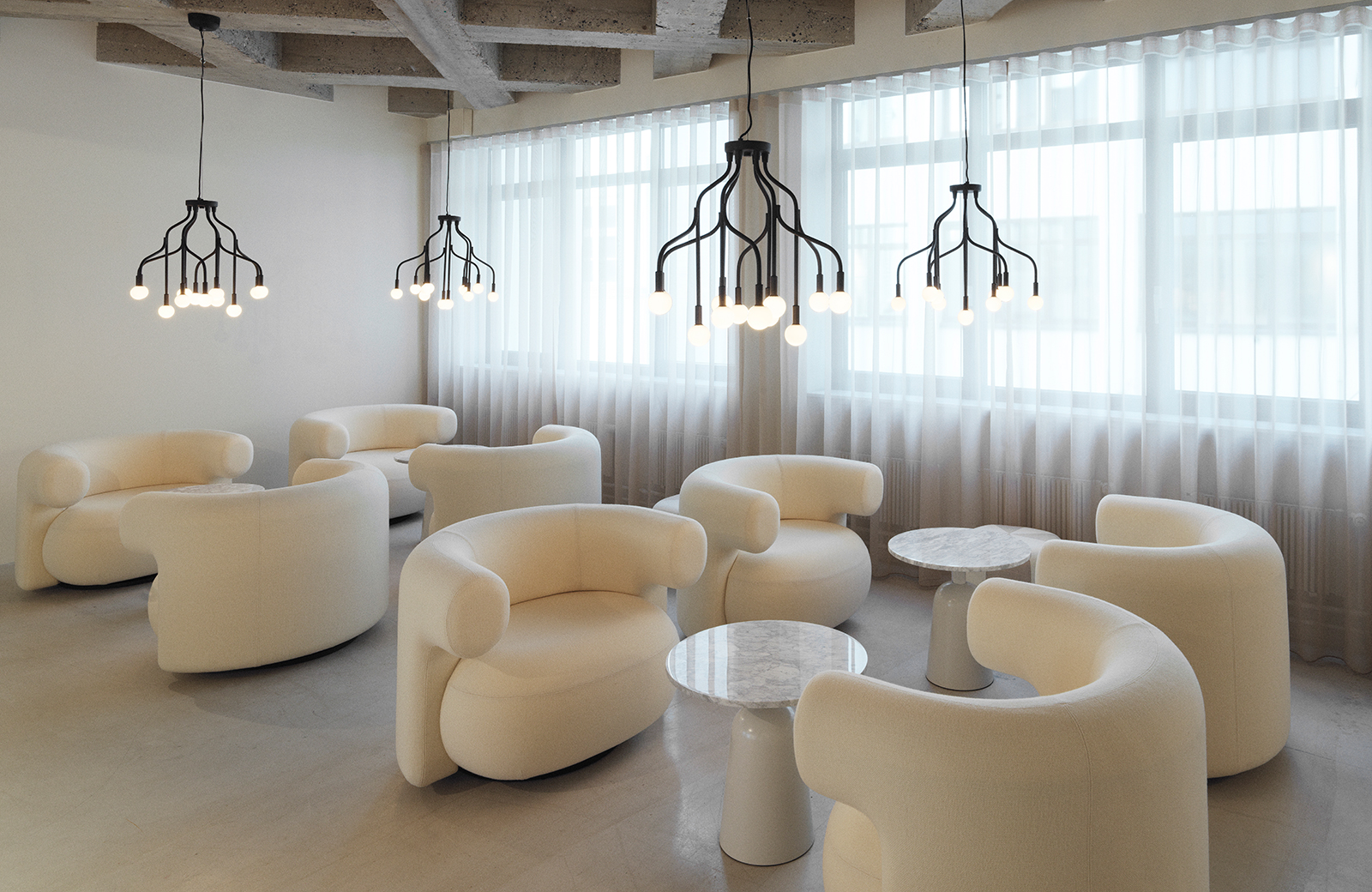 Burra Lounge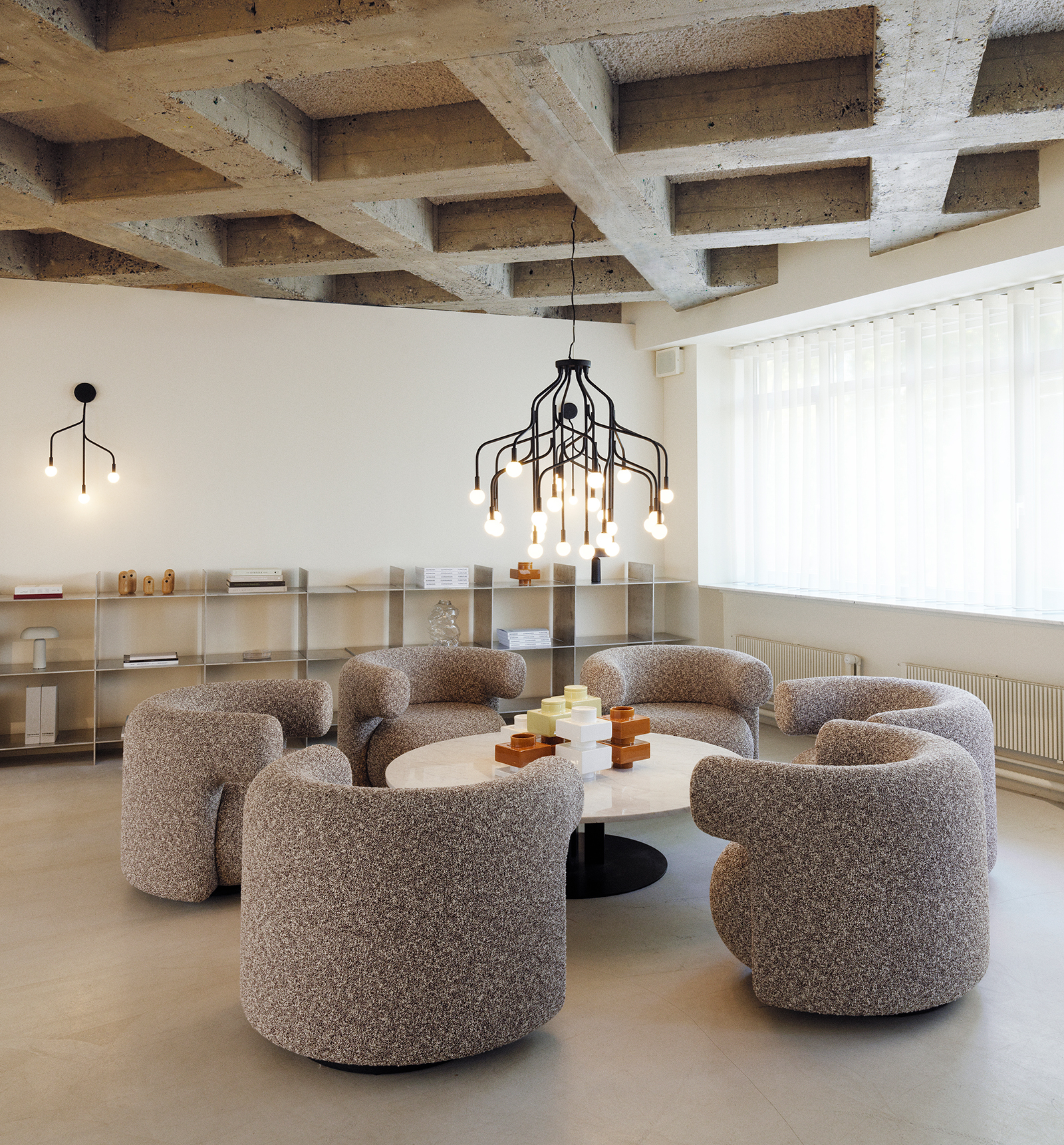 Burra Lounge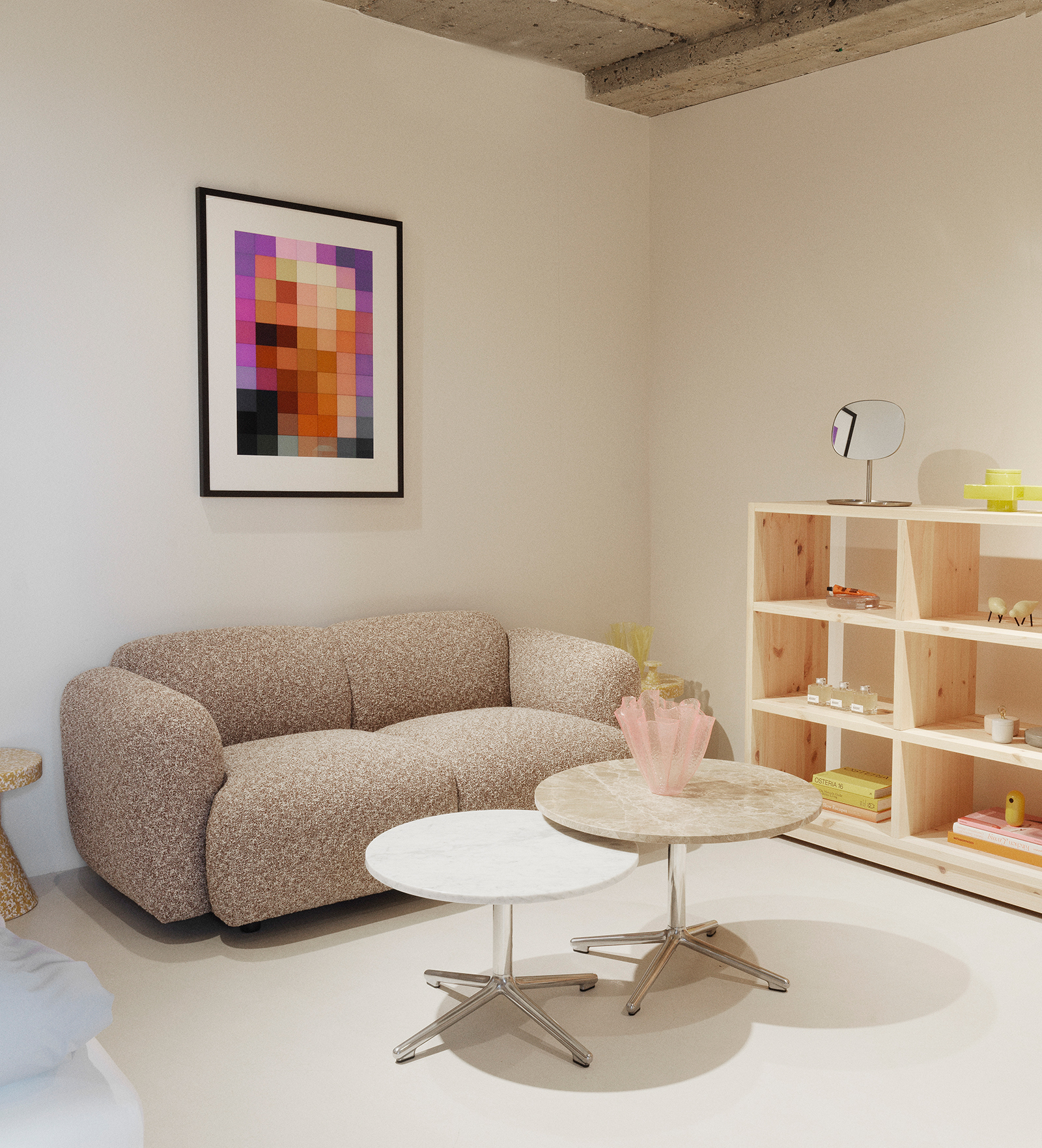 Room 102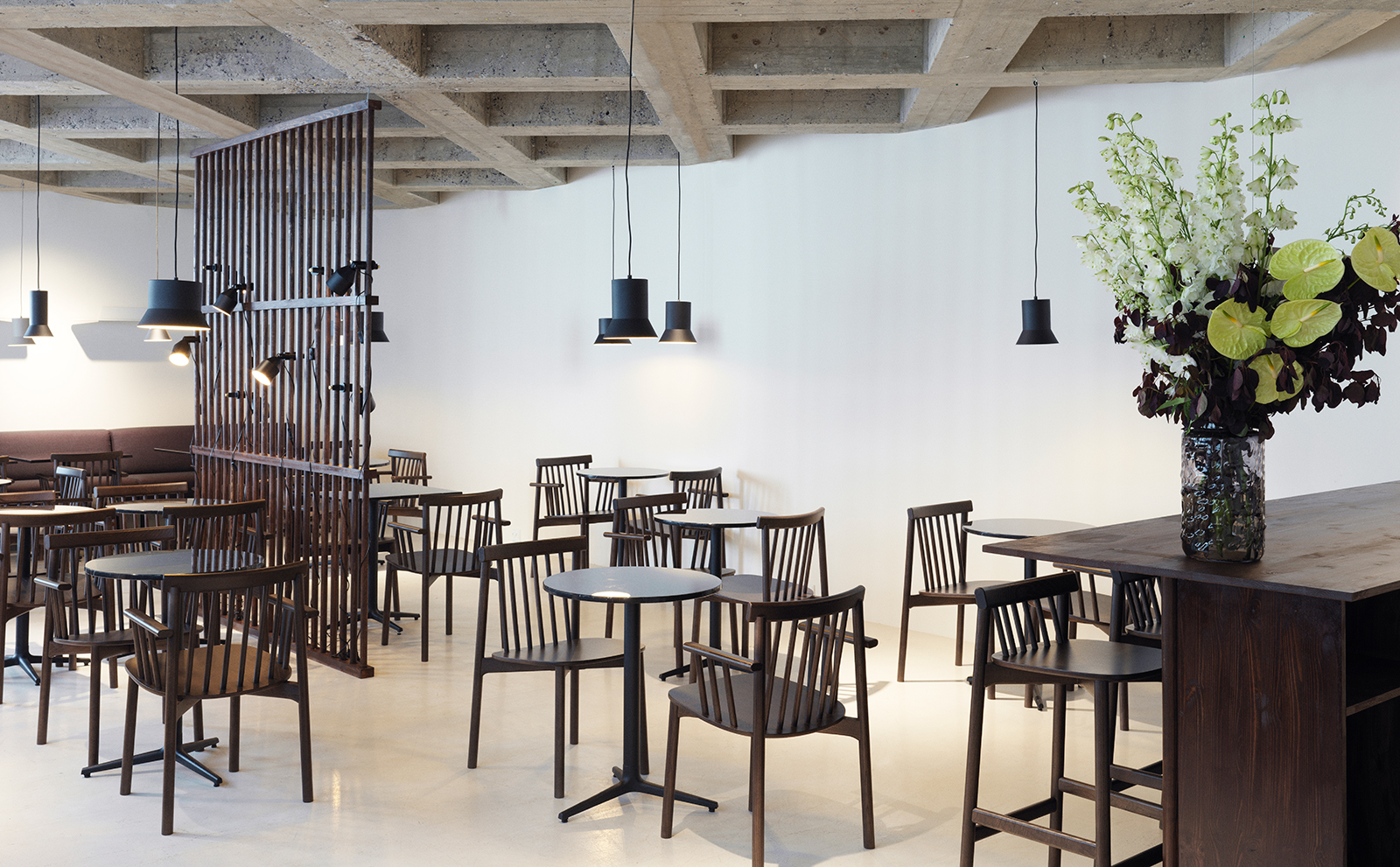 Pind Café
Hotel Normann: Second Floor
As you ascend the stairs to the second floor, a space of comfort and relaxation awaits in the form of the Rope Lounge area. Embracing the essence of the hotel's overall color pal­ette, this area elegantly showcases hues of brown, cream, mint, and dark green, envelop­ing the space in an inviting ambiance.
On the second floor, you will find Room 201, 202, 203, 204 and 205. Each distinguished by its own expression, the rooms seek to offer something for everyone, catering to a diversity of personal styles and preferences.

In the secluded back wing of the second floor lies The Purple Club. Here, a palette of purple sets the scene for socialization and joyfulness.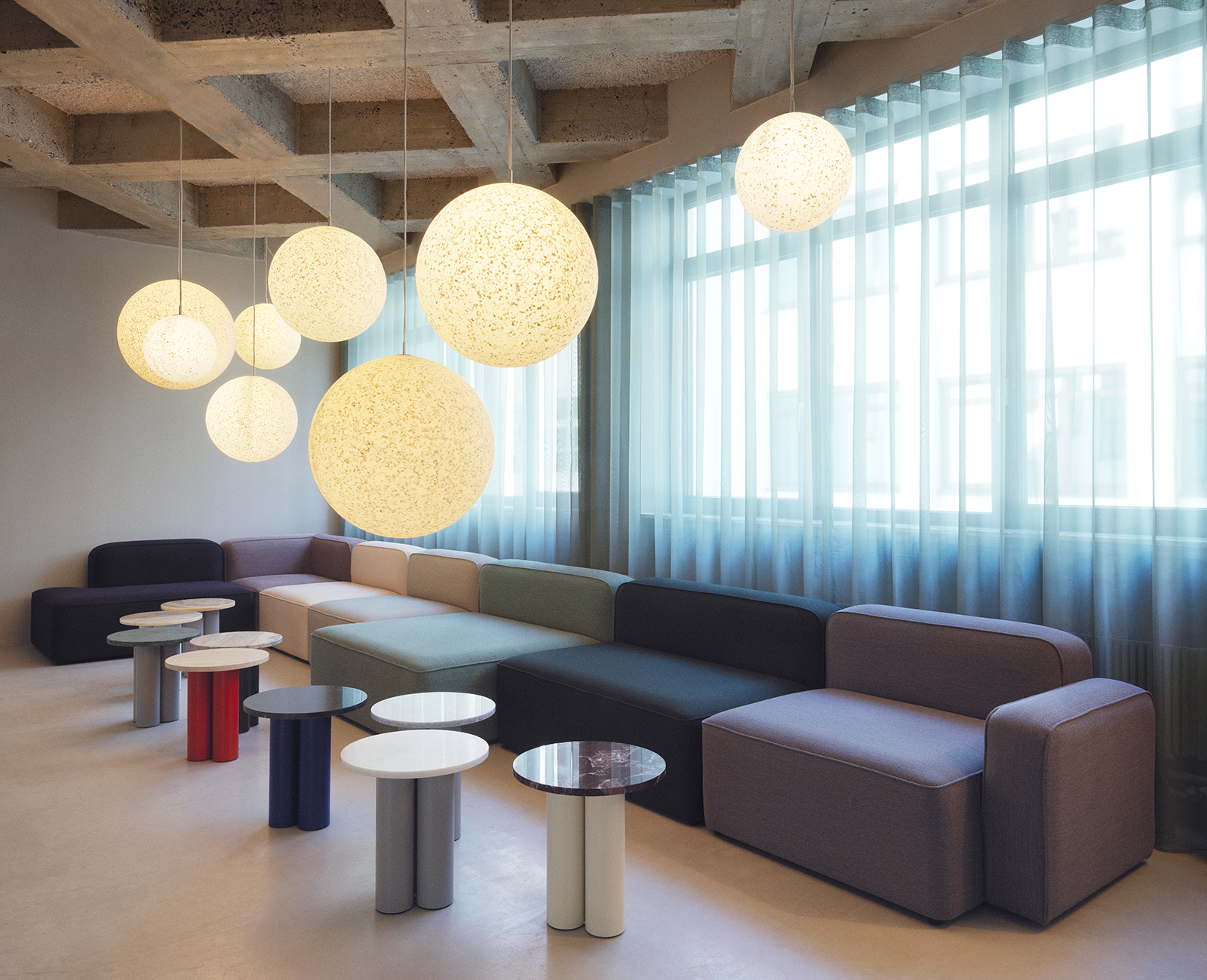 Rope Lounge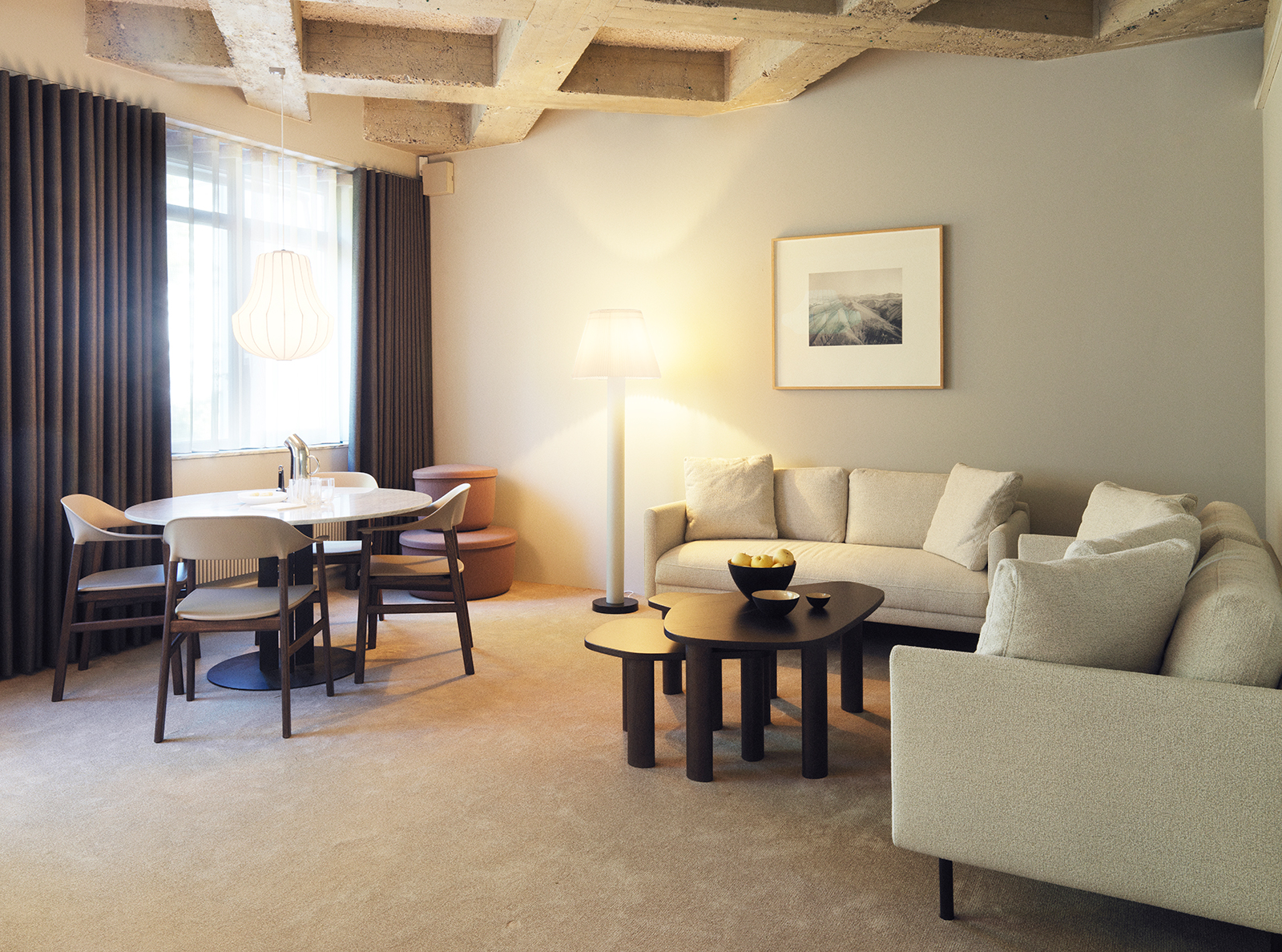 Room 201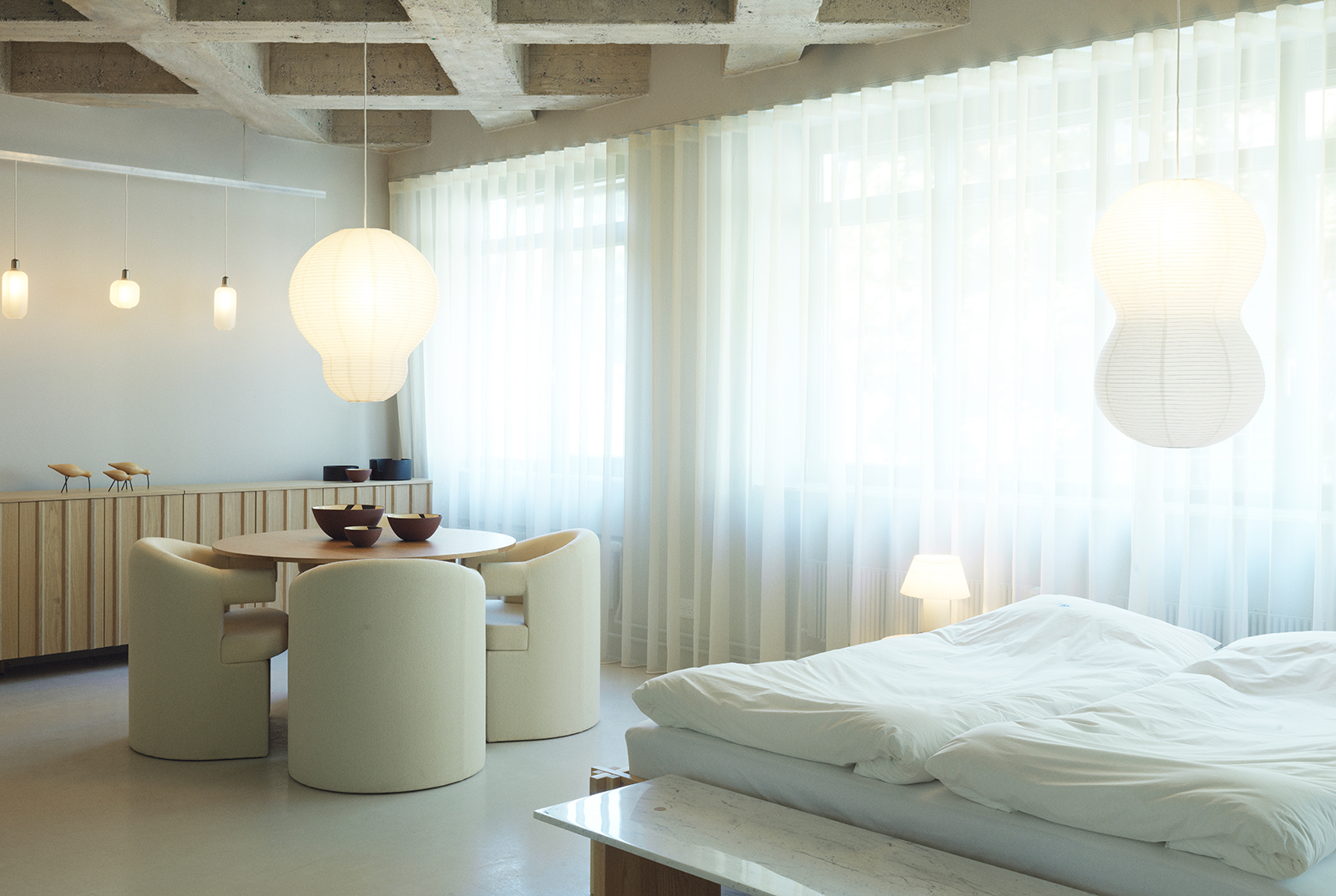 Room 202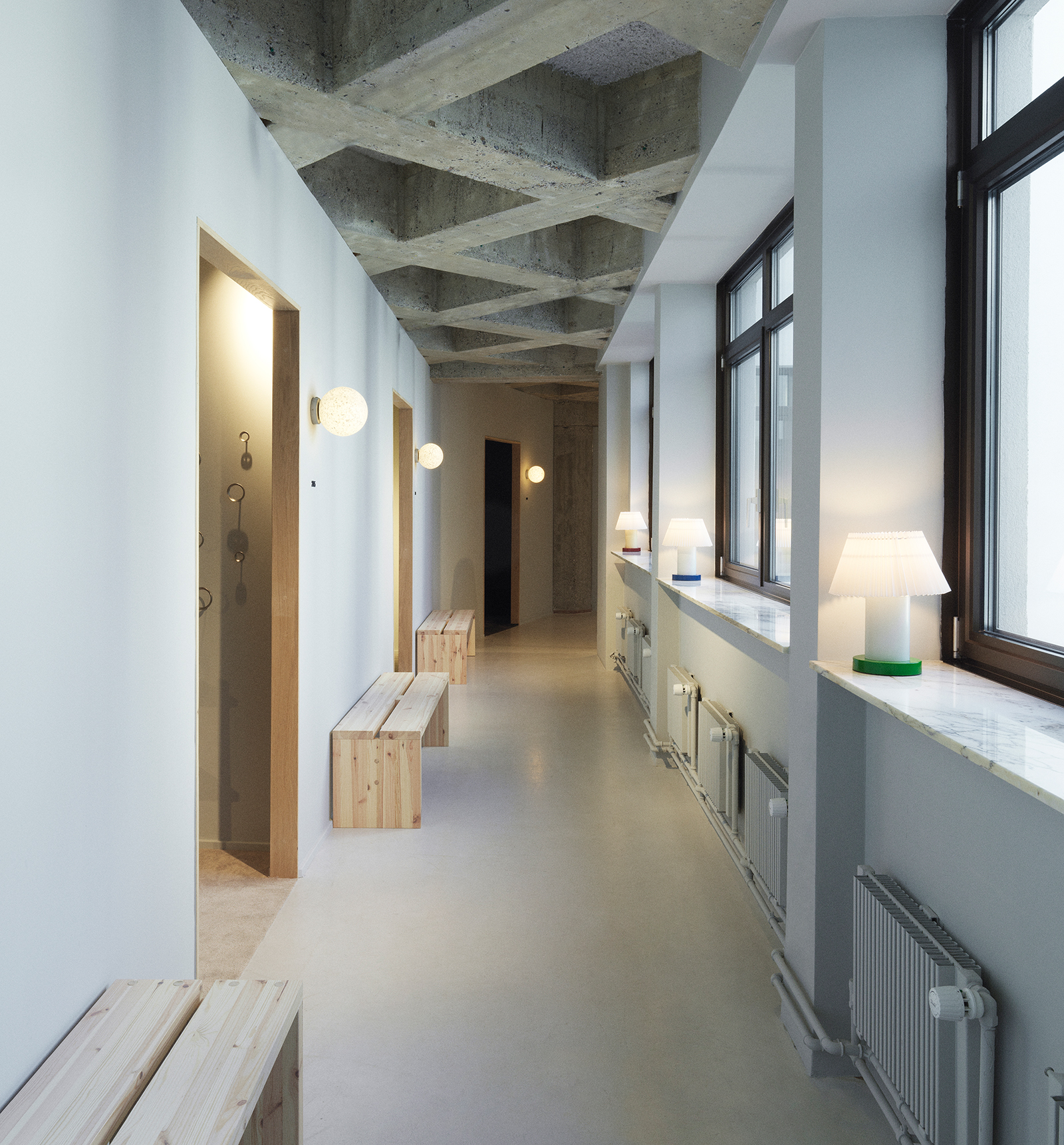 The hallway of Hotel Normann's second floor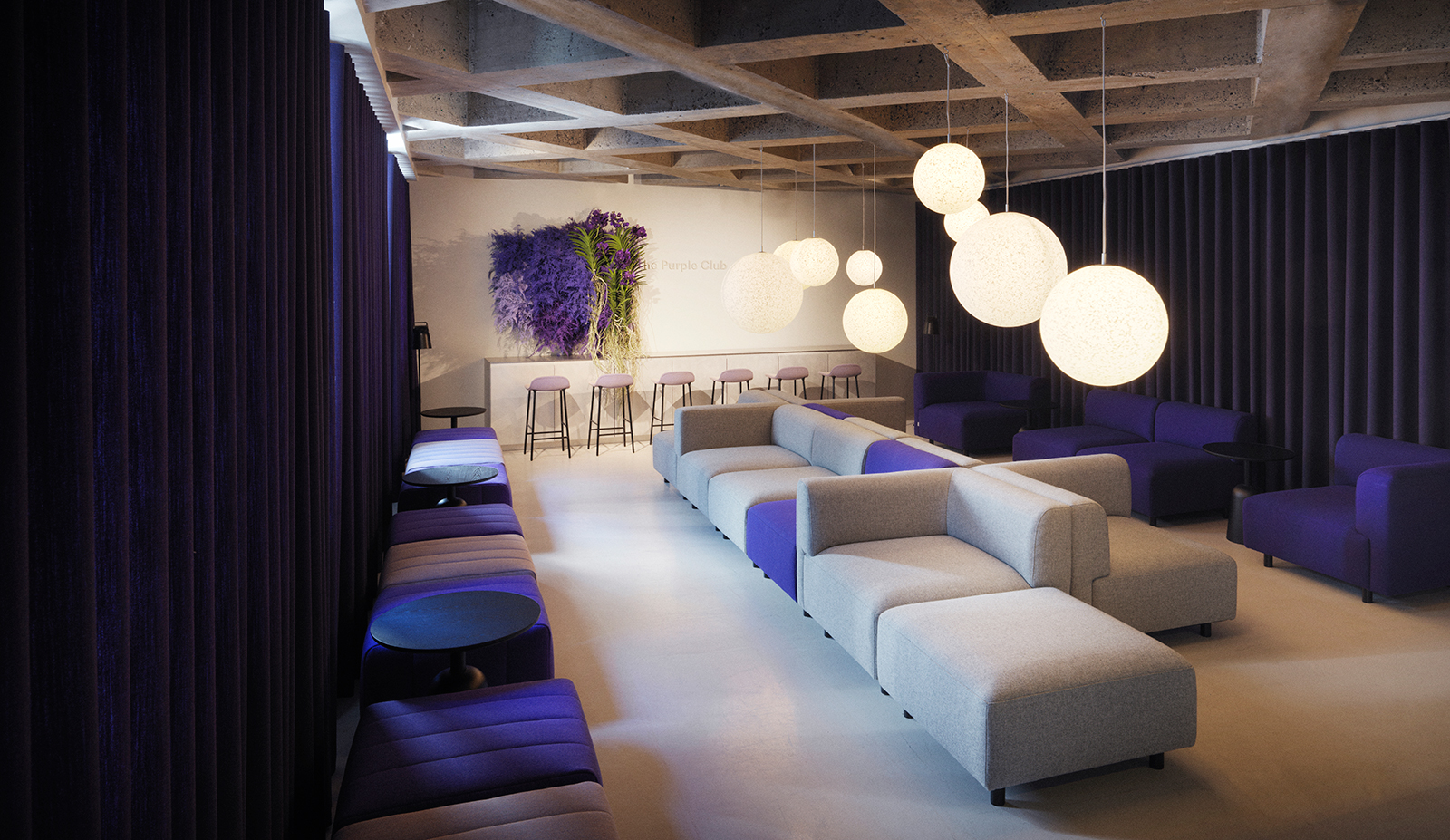 The Purple Club
Hotel Normann: Fifth Floor
Exclusively open for all during the 3daysofdesign festival, we invite you to take a peek inside our staff-only rooftop restaurant, Normann Eatery.
Here, an ambiance of elegance and exclusivity permeates the air. The space is characterized by hues of rich brown and deep blue and elegantly furnished with the new Burra Chair and Frame Sofa.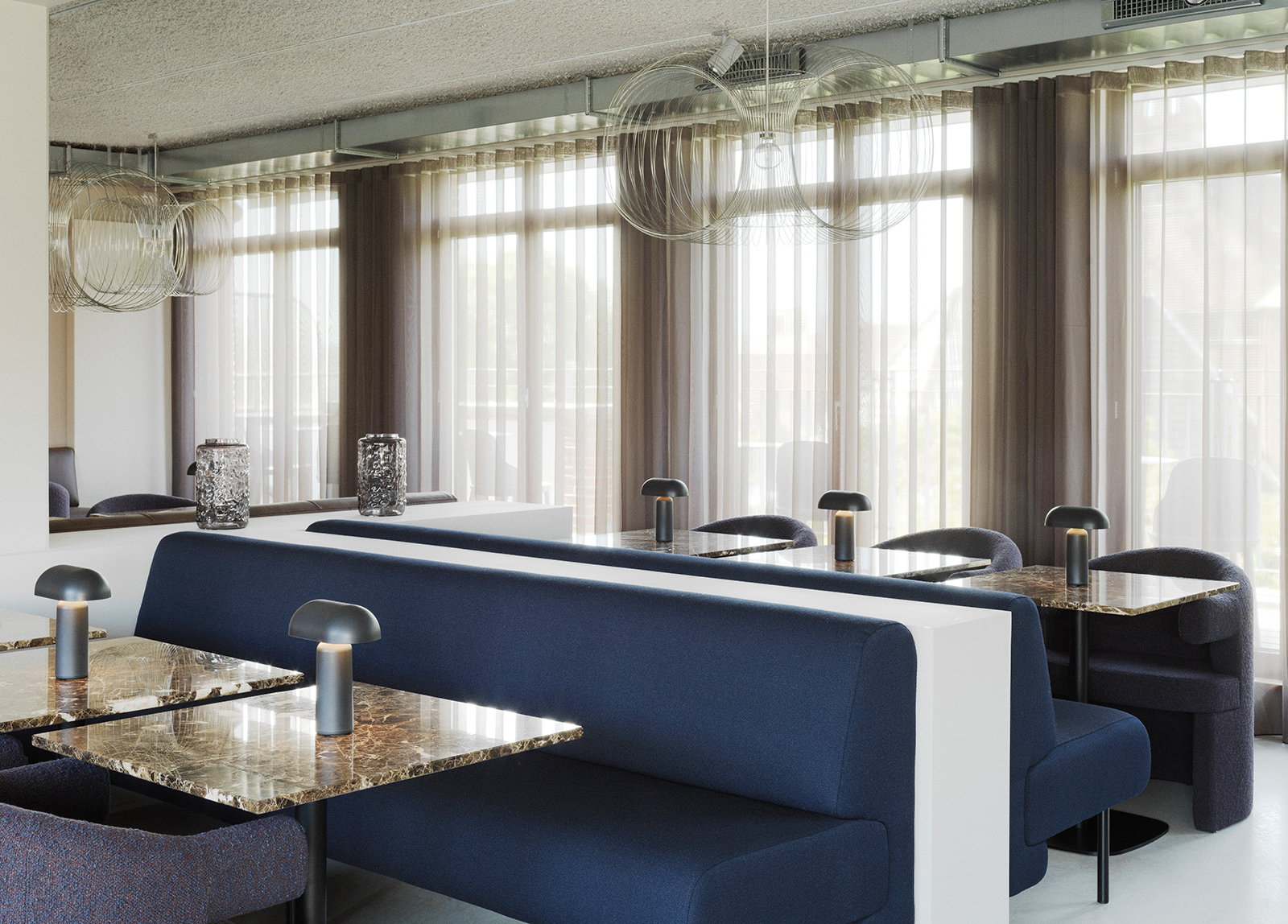 Normann Eatery
Discover Hotel Normann
The Hotel Normann exhibition will remain open for all throughout summer and fall.
Hotel Normann
Niels Hemmingsens Gade 12
1153 Copenhagen
Opening hours
Weekdays: 10:00 - 18:00
Saturday: 10:00 - 16:00