Floral Injection
Normann Copenhagen approached Thilde Maria Kristensen with the dogma of using flowers differently. Instead of placing them in vases or bowls, the flowers would instead be arranged around, above, beneath, behind or growing out from the side.

"I was intrigued by the idea," Thilde says. "I'm always scouting new ways of arranging flowers and this approach was new to me, so I was very happy to be asked to do this. I loved the fact, that I have the opportunity to spatially fold out the flowers from their vases into the room and place them in different sensors and scenographic compositions. It's very curated, theatrical and sensuous at the same time."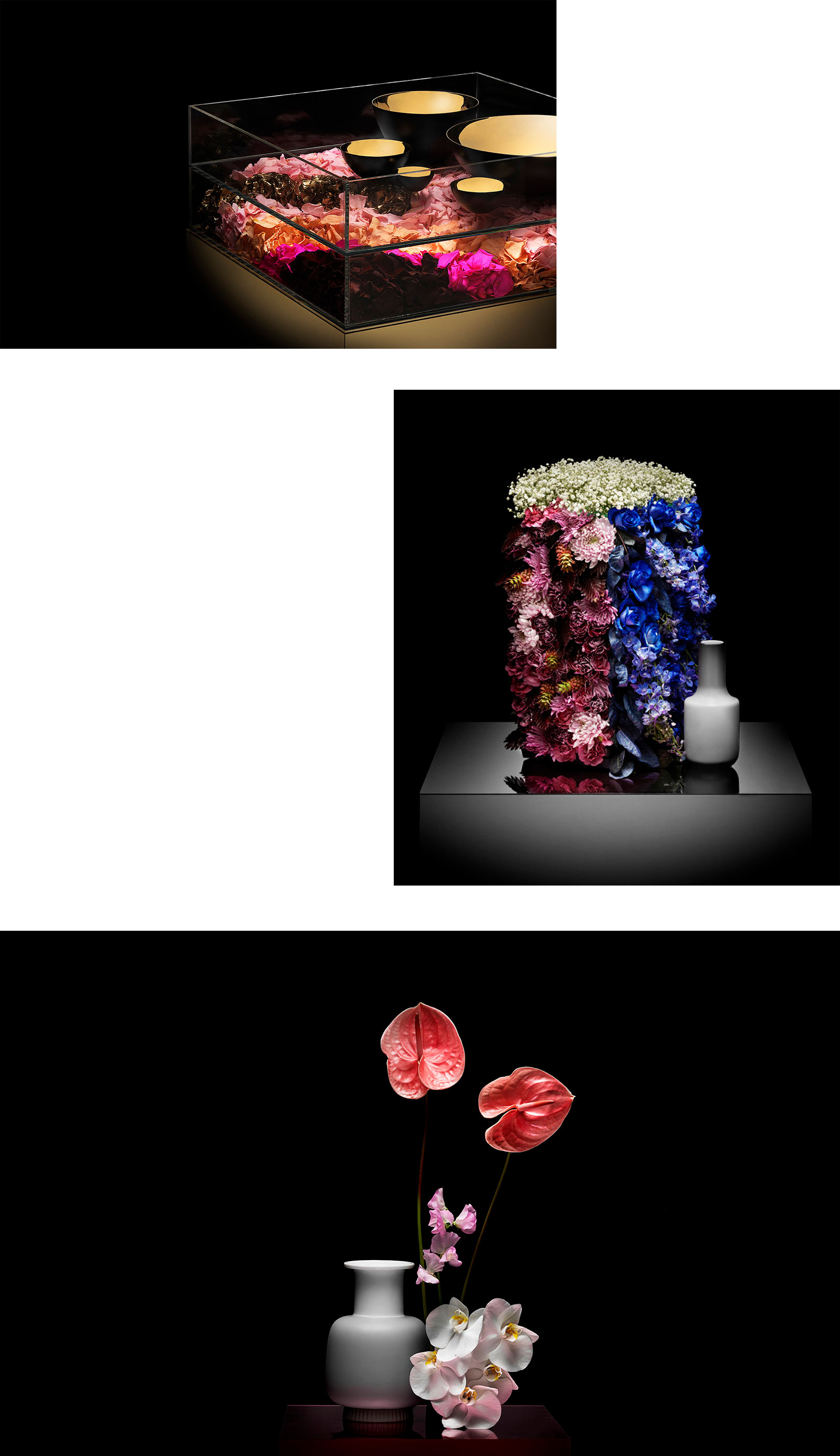 Krenit bowls, Still vase and Nyhavn vase with Poppykalas' floral designs.

The 48-hour exhibition consisted of six works and appears as a condensed version of Poppykalas' signature flowers, combined with the more stringent aesthetics of Normann Copenhagen.

"It's a nice match and it's been very inspiring to work with Normann Copenhagen. To me the exhibition is a modern interpretation of my grandmother's farm with a Pippi Longstocking's anarchistic way of thinking of flowers without rules. You can place them everywhere and the imagery of flowers come in many ways: natural, artificial, pressed etc."
Poppykalas' works are set up in the pink Gallery exhibition space on various podiums, forming spaces within the space, where some are placed in the middle of the room and others stand against the wall.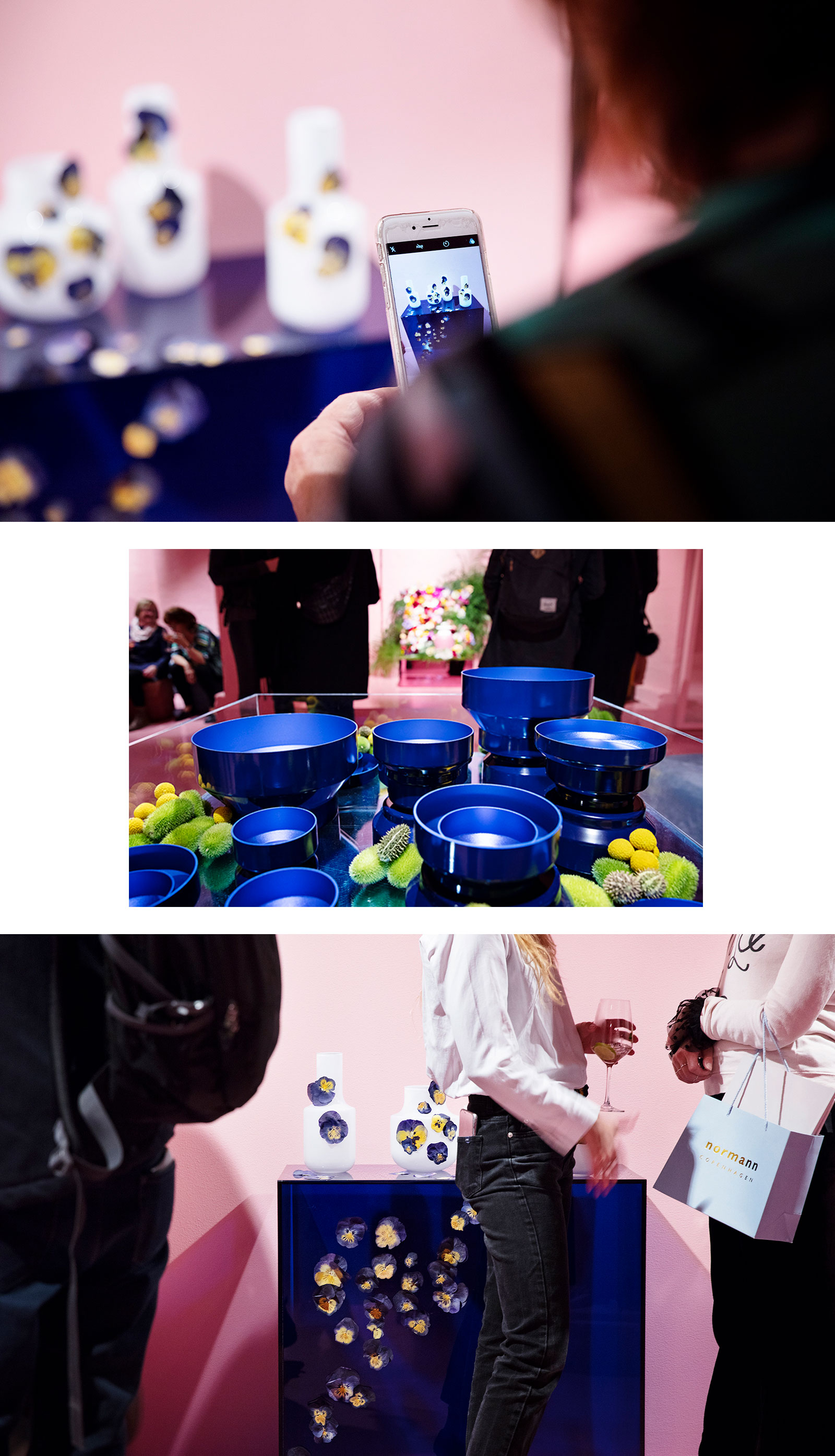 Still vases and Meta bowls create an instagrammable design of electric blue.

"Together all these filled-out spaces and non-spaces create one big sensuous floral body that appeals to the body and mind of the spectator," Thilde explains.

For the artistic floral creations Thilde was inspired by the color of the vases and bowls by Normann Copenhagen and the pink color in gallery of the showroom, furnished with velour poufs and colored podiums.

"I then combined it with my own, more pastel color scheme: Poppies because of their softness and poetic texture. Anthurium because of their plastic, artificial look. Fresh roses, everlasting roses and rose leaves to add something romantic. Gold painted leaves to bring the theatricality of the great divas through and extravagant feelings."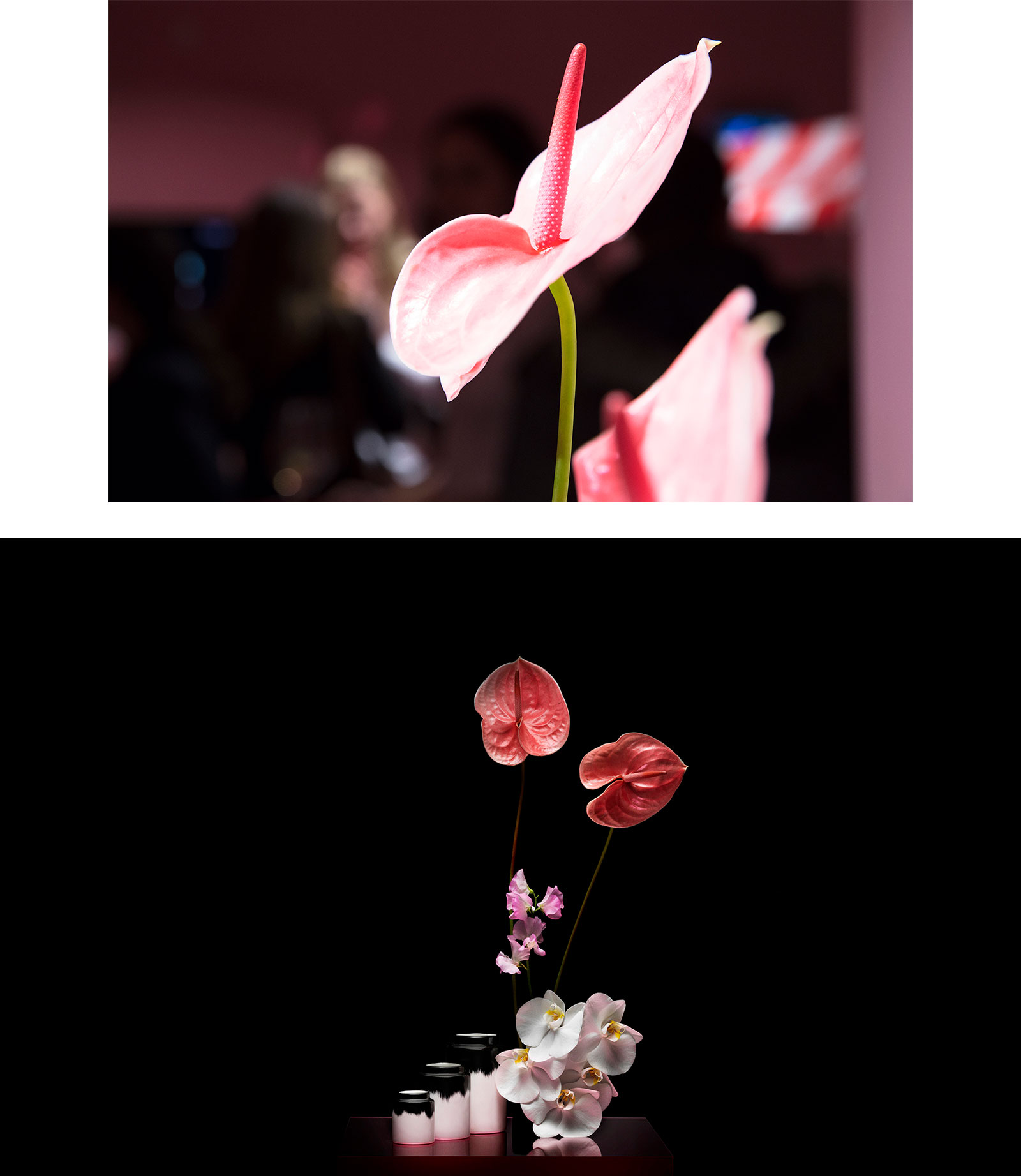 Thilde's signature flower: the bold and architectural anthurium.

We ask Thilde, what she believes visitors should take with them from the exhibit. "If we are lucky, we can inspire people to work with flowers in new ways like for example Karen Blixen who made bouquets with leeks - why not? There are no rules," she replies.
"The floral industry is very traditional, it needs to be shaken up a little... Do something else - take a break from the eucalyptus leaves and go color crazy with a big ass bouquet in a bowl ikebana style. Why not? Engage more with nature, it will make you happy!"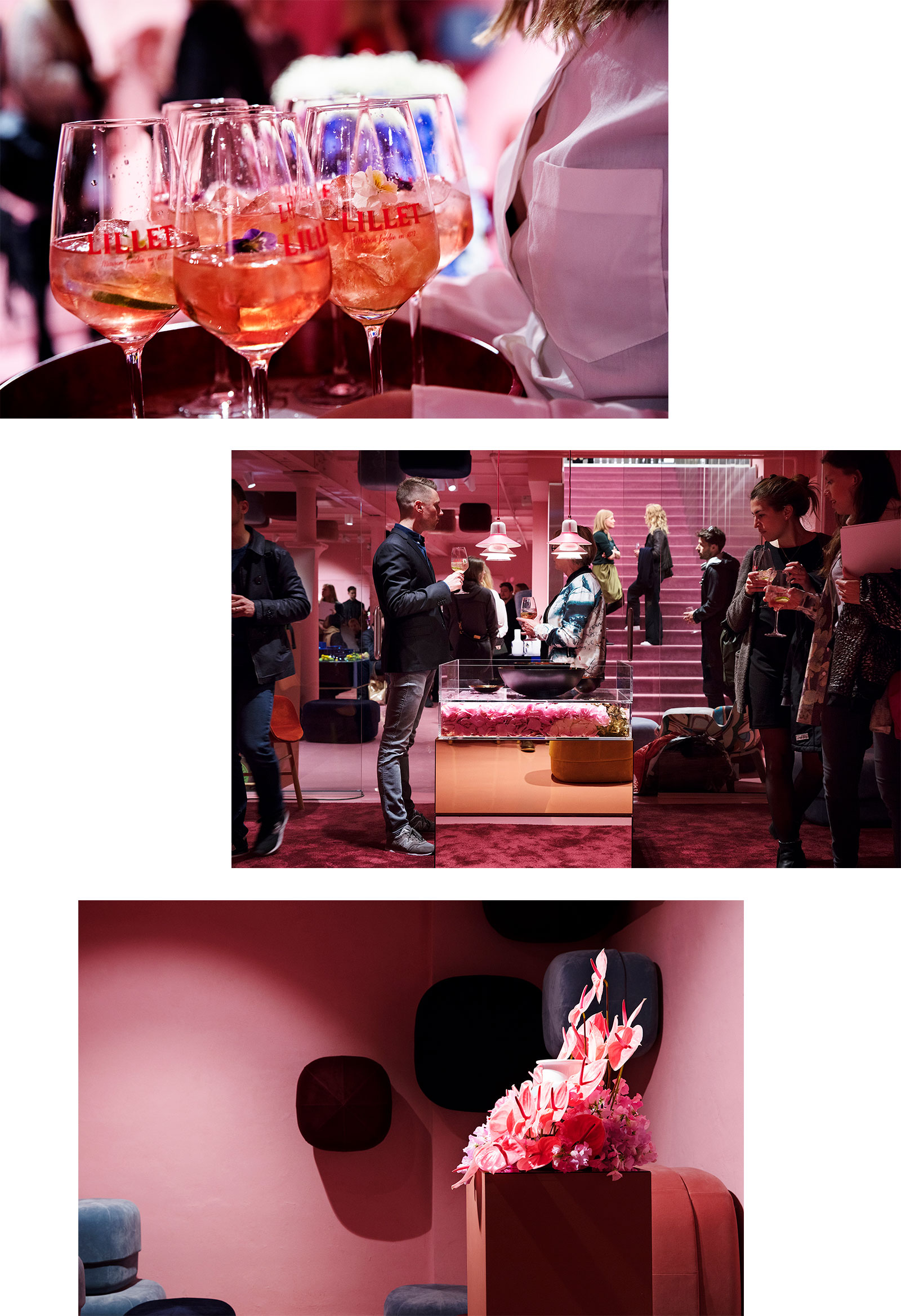 For more floral inspiration, follow @poppykalas on Instagram or read our interview with her.