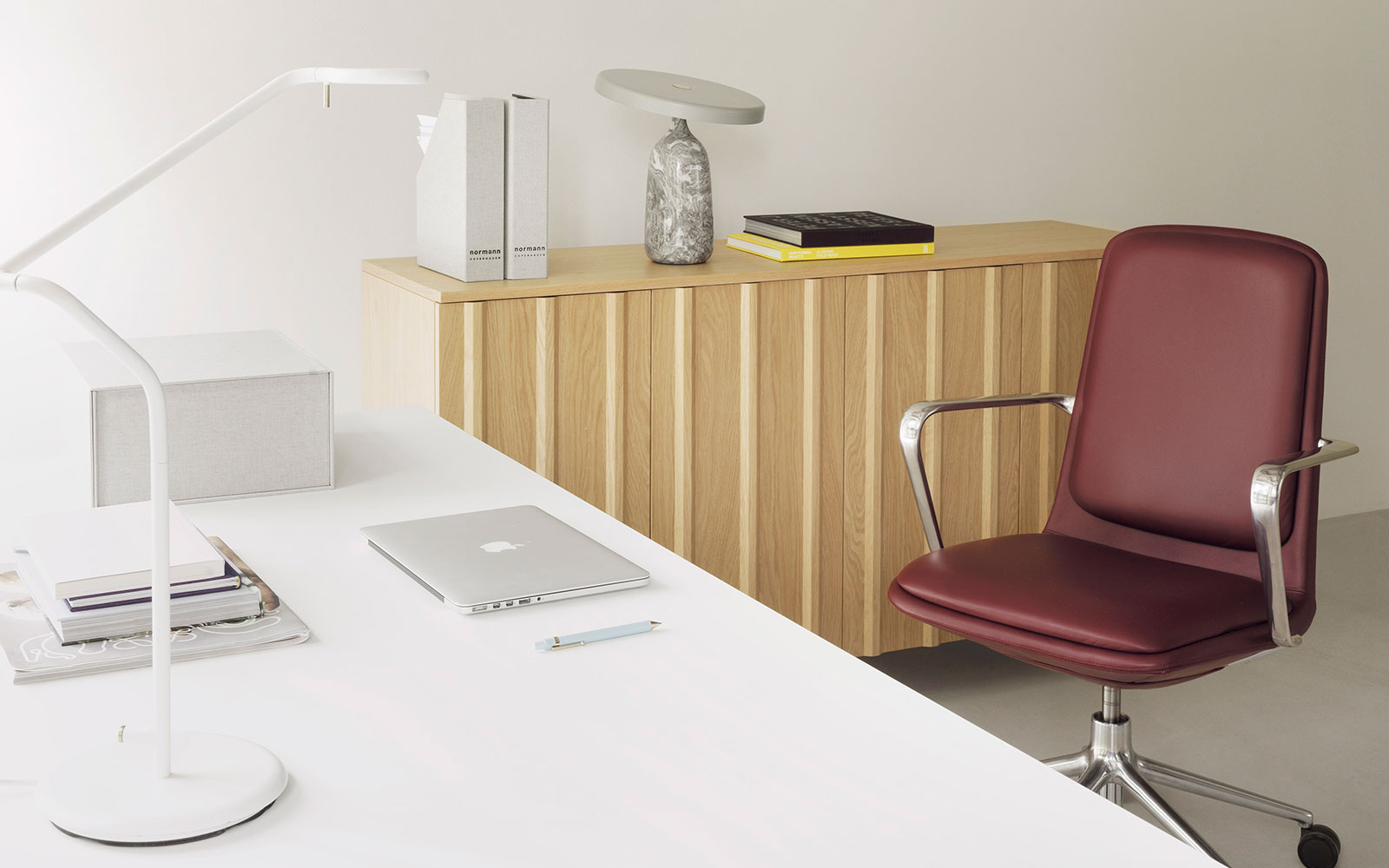 A Productive Workspace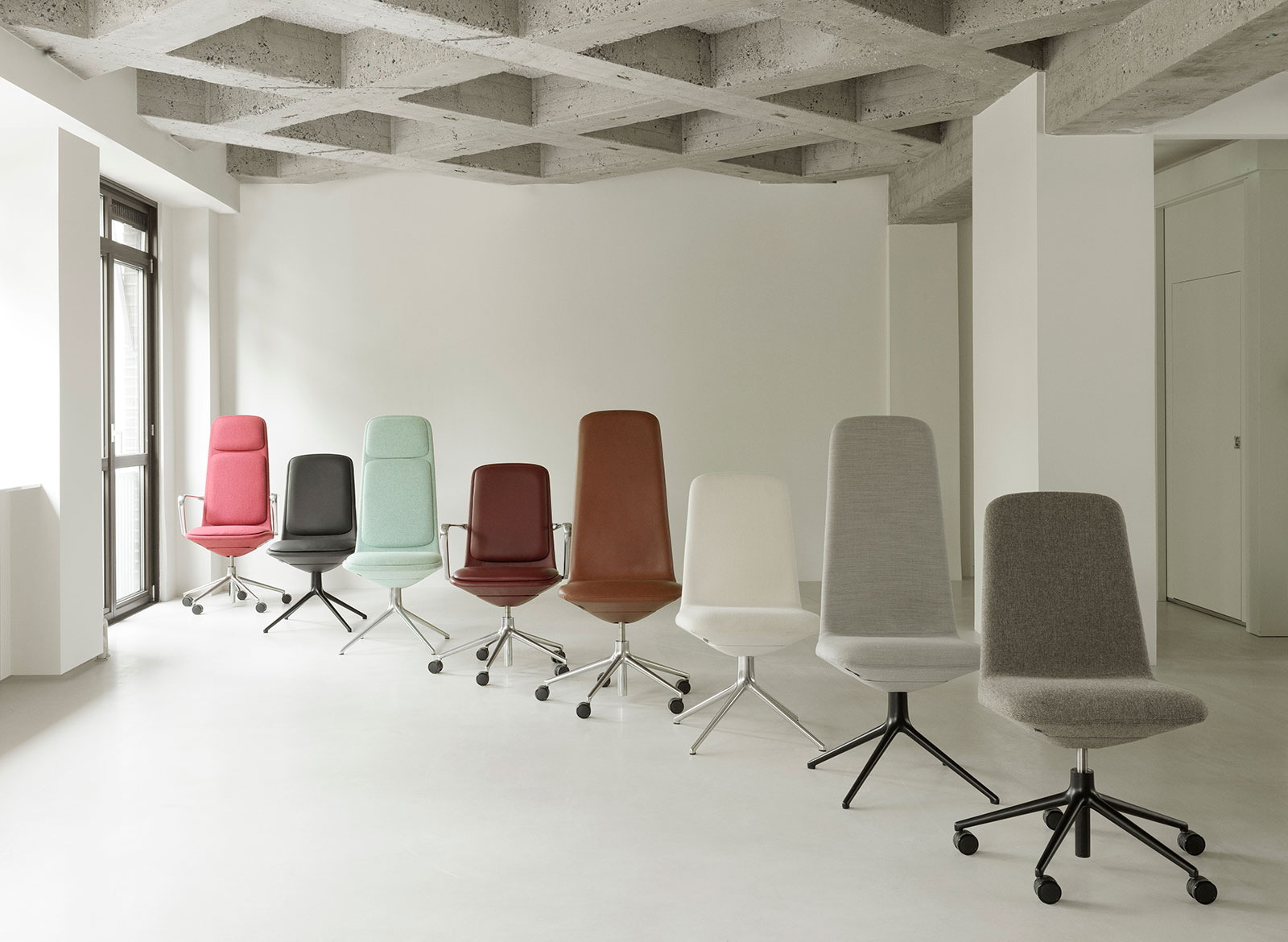 The Task Chair of the Future
A union of mobility, functionality and aesthetics, the newly-launched Off Chair is a perfect match for corporate settings and smaller home office alike. With all technical elements such as gas lift and tilt functions discreetly integrated into the design, Off Chair offers a functional task chair without compromising on design. Off Chair comes in a variety of different variants. Choose between two different back heights, armrests, castors, additional padding and, last but not least, hundreds of different upholstery options.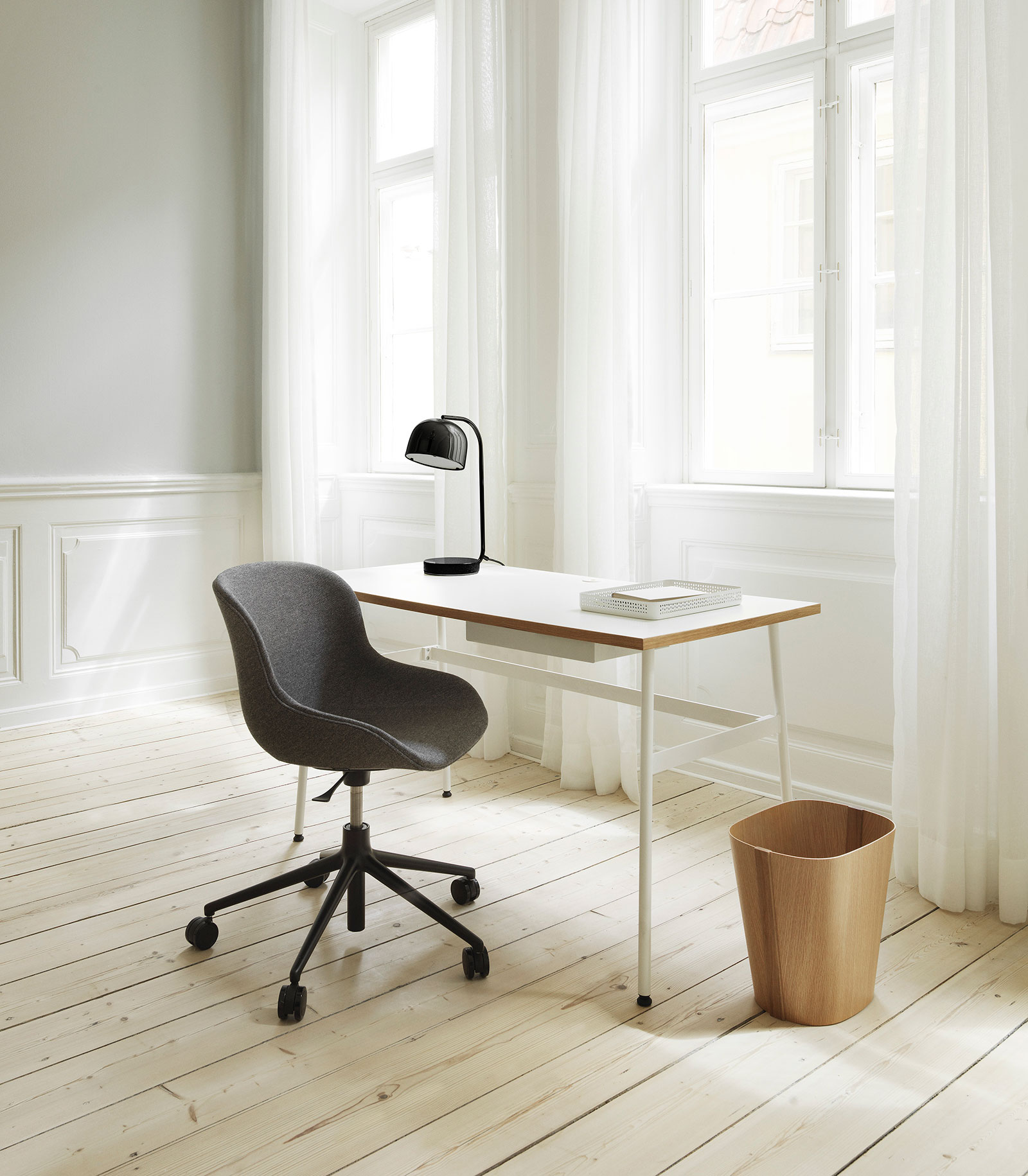 Multifunctional Desk
The desktop of the Journal Desk has an integrated wire grommet, while a steel drawer under the desktop provides space for office supplies. The desk is suitably small, so that it doesn't take up too much space, and can be found in four subtle colors.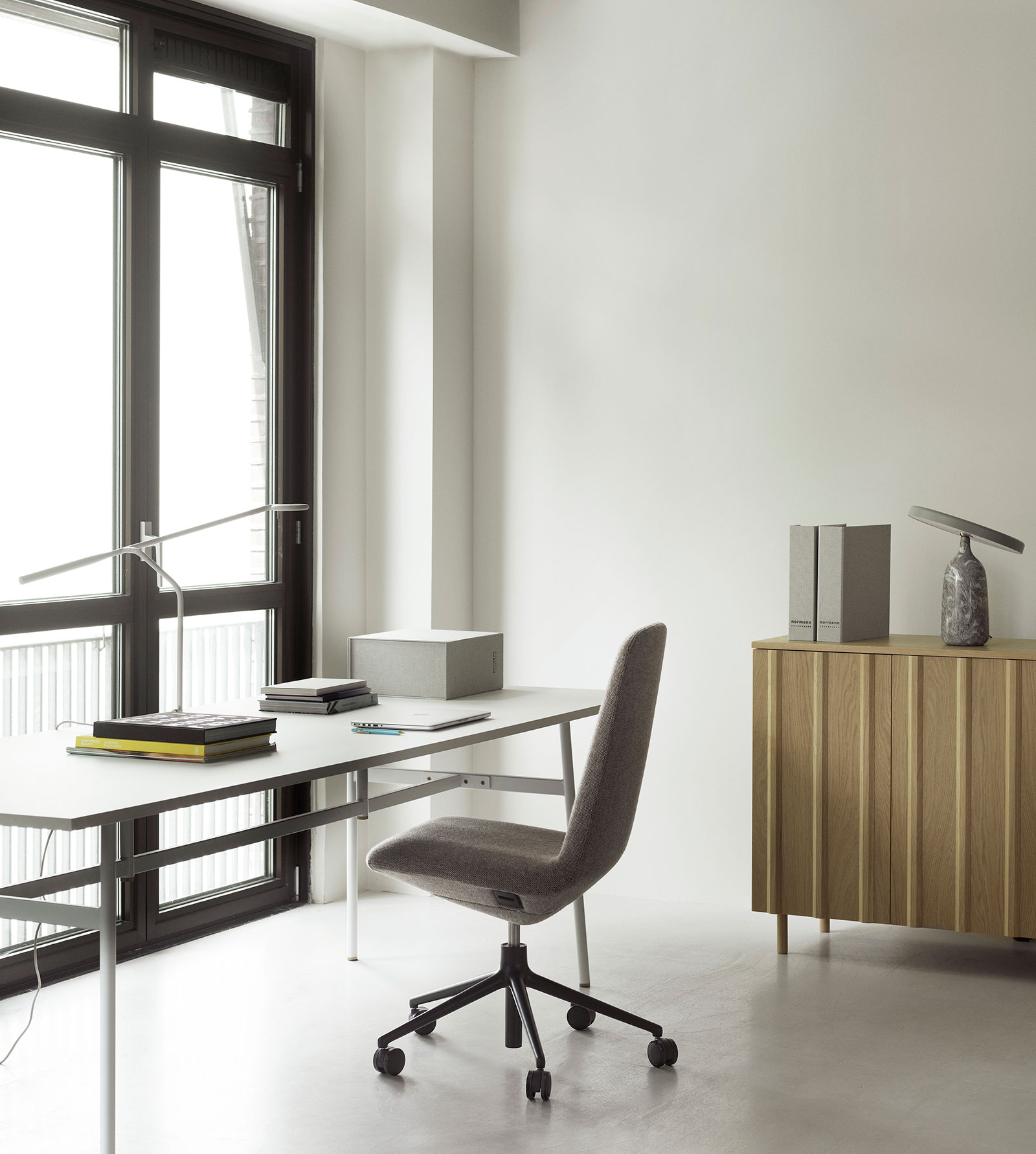 Stylish Storage
Keep your workspace neat and tidy and store ring binders and office articles away in stylish storage solutions. Rib Cabinet is a minimalist design with a functional push latch and movable shelves.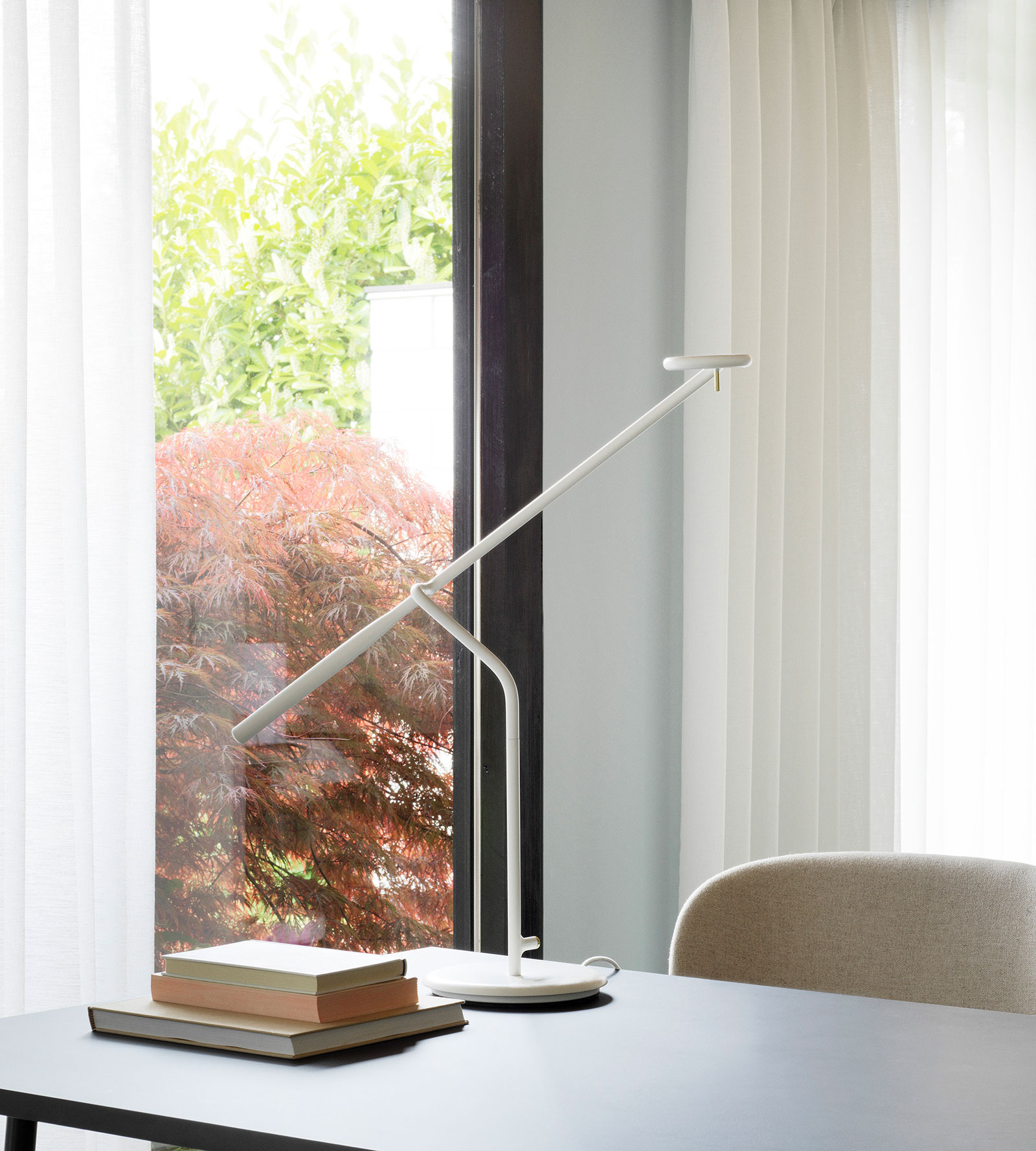 Good Lighting is Key
Lighting has a direct effect on your mood, energy and productivity. The ideal desk light can be adjusted in both light intensity and direction. Flow Table Lamp can do just that and is characterized by its slender, architectural design and mobility, making it the perfect work companion.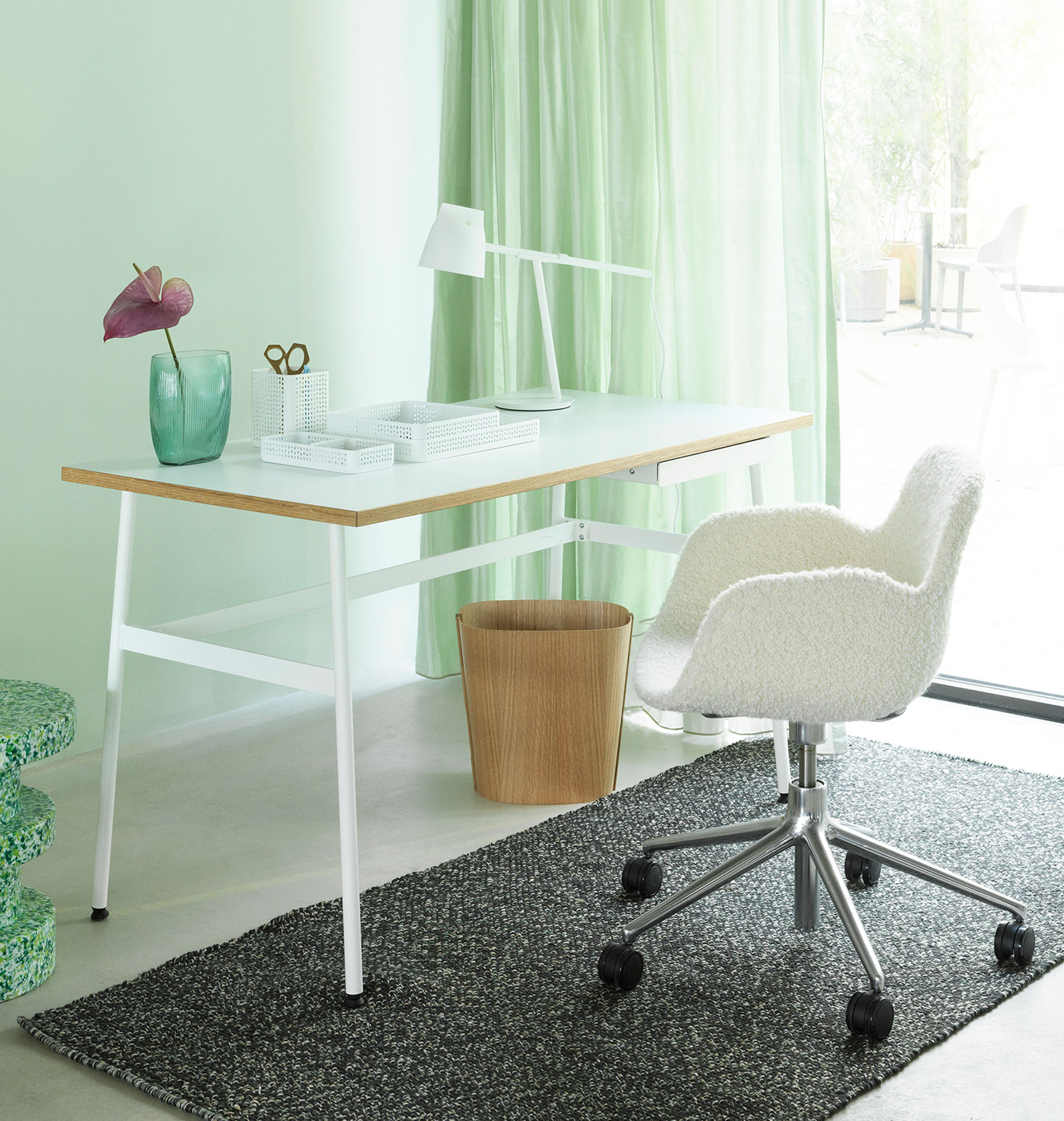 Office Necessities
Tales of Wood is a paper bin with an aesthetic appeal - a must have for any office space, and organize your office stationery with Nic Nac, a series of perforated steel organizers in numerous sizes.