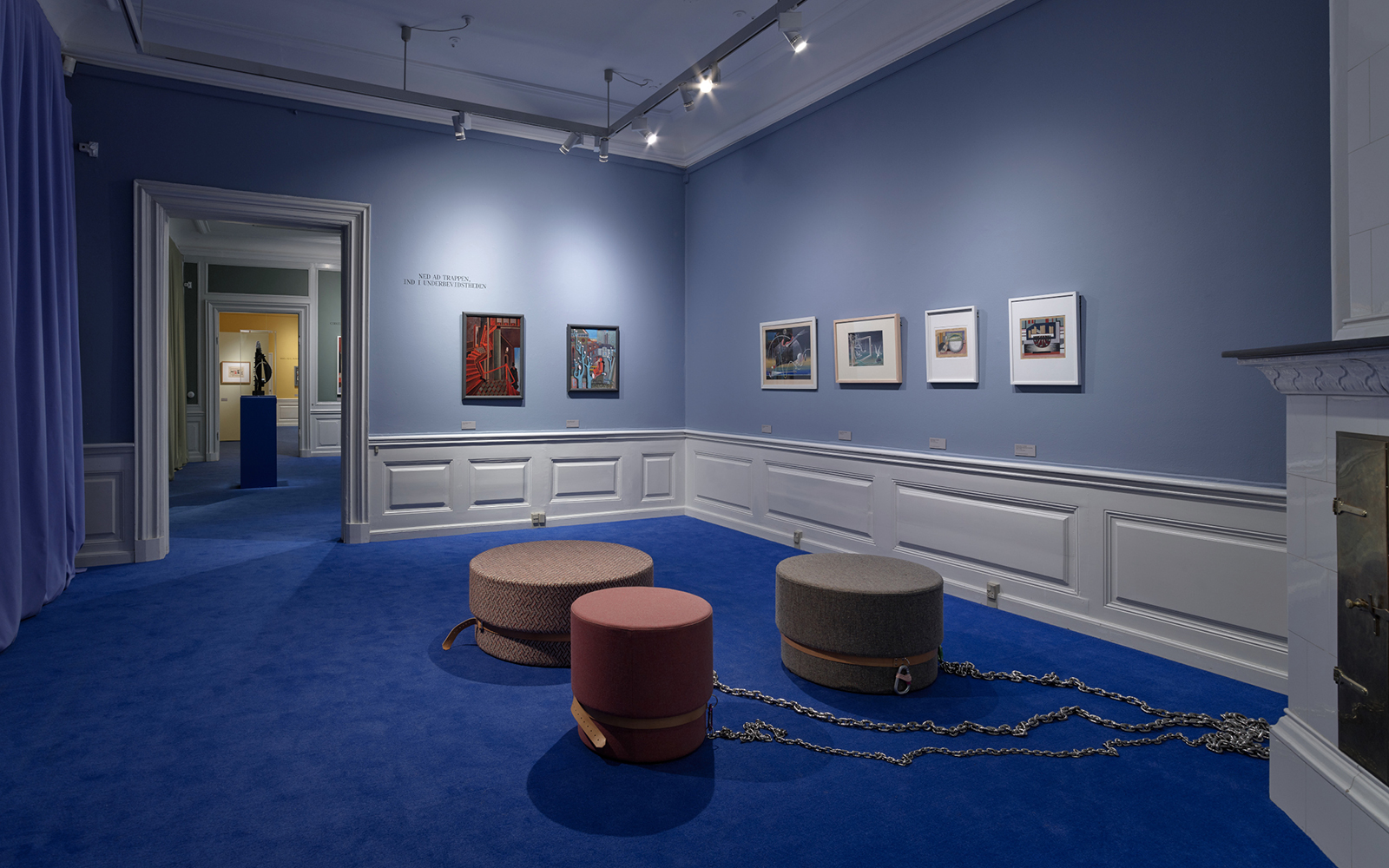 Mécanique Moderne Exhibition at Gammel Holtegaard
Gammel Holtegaard is a gallery with a mission is to present contemporary and classical artworks that make history relevant and bring a fresh perspective to the age in which we live.
For the Mécanique Moderne exhibition, Gammel Holtegaard pays tribute to the three modernist pioneers: Danish Franciska Clausen, Swedish Gösta Adrian-Nilsson and French Fernand Lëger. The three distinctive artists crossed each other's paths in Paris in the 1920s, where they were a part of the international avant-garde environment.
The exhibition is designed by the recognized Danish artist Maiken Bent, who has created a sensuous backdrop for the exhibition, featuring soft wall colors, deep blue carpets and Normann Copenhagen's Silo Poufs in metal chains. The design of the exhibition amplifies the staging of the 1920s art scene and links the past and the present together.
The exhibition is open from August 27, 2021 through January 9, 2022.