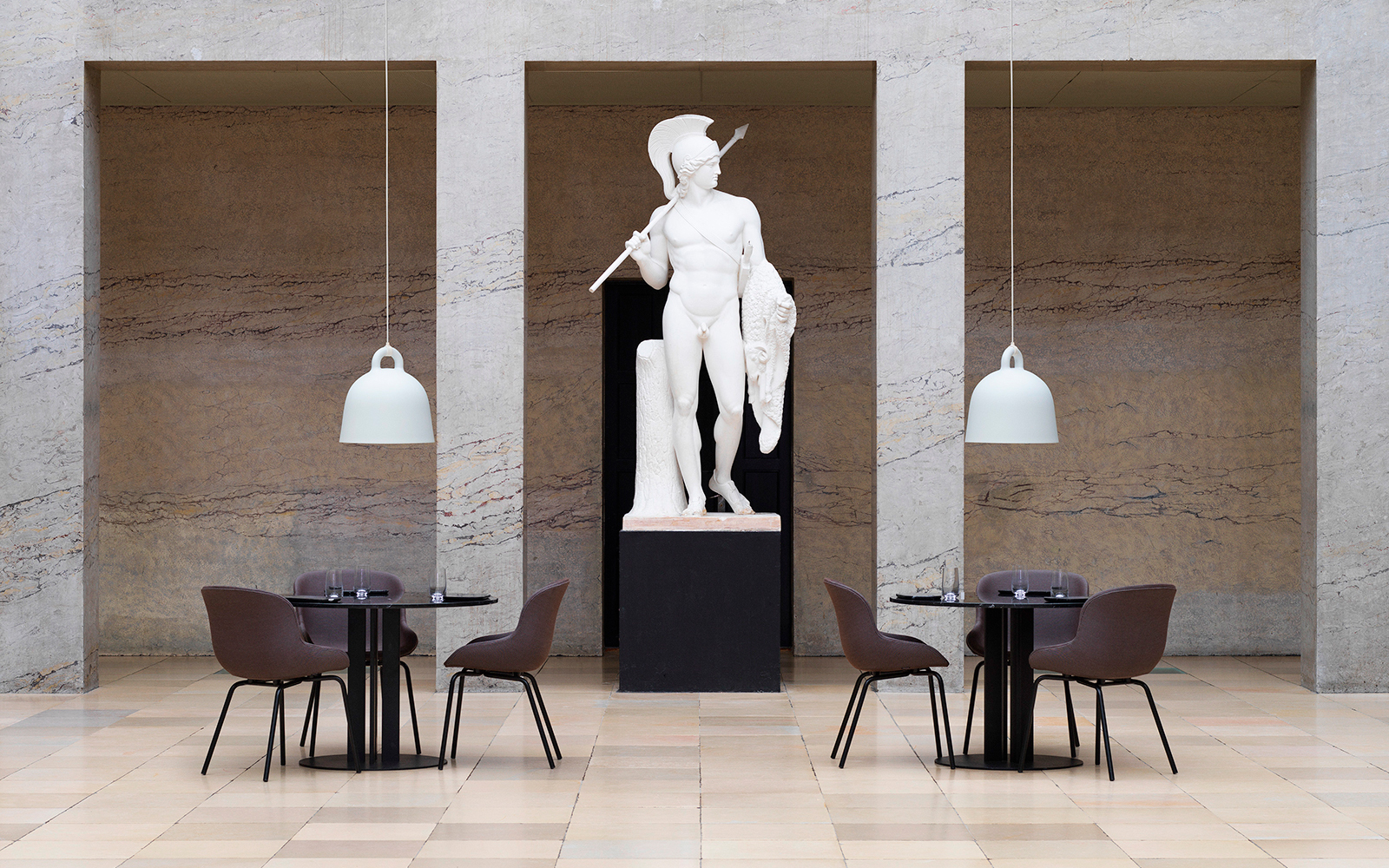 Let There Be Light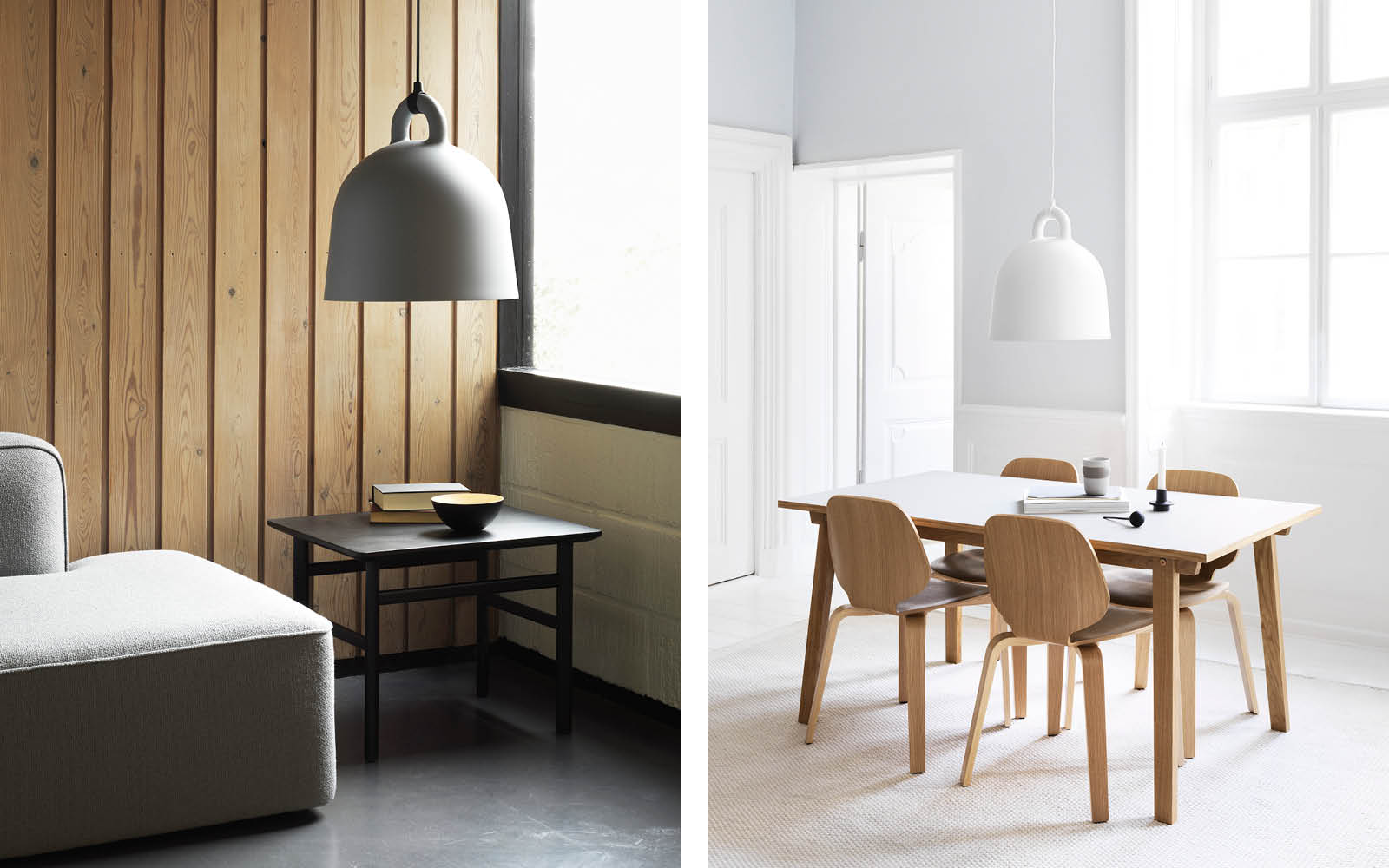 Bell Pendant Series
A design that perfectly encapsulates Nordic minimalism, the Bell Pendant Lamps are inspired by the distinctive shape of a bell. The lamps emit a pleasant, warm glow and shines a direct light onto the surface over which they hang. Available in several different sizes and colors, the Bell Series offers numerous versatile options and will surely be an elegant addition to any space or home. Bell makes for ideal lighting over the dining table, kitchen table top, hallway or a cozy living room corner.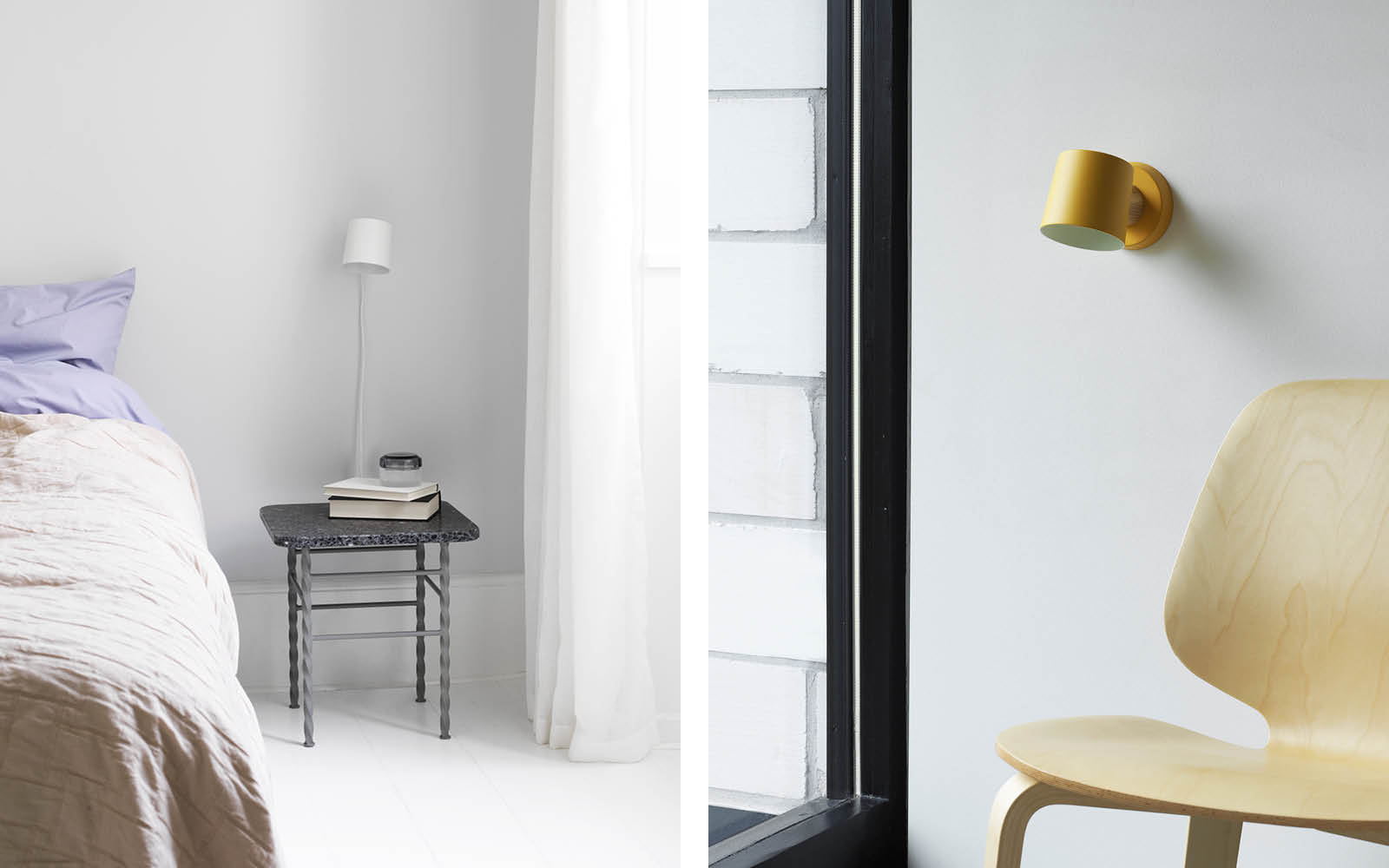 Rise Wall Lamp
A must-have for bedroom lighting, wall lamps offer functional, pleasant lighting for reading your favorite novel or for those gloomy, slow mornings. With its functional, rotating shade the Rise Wall Lamp can easily be adjusted to serve as the ideal reading light or to create a cozy, indirect glow, making it perfect as both a bedside lamp as well as soothing living room lighting.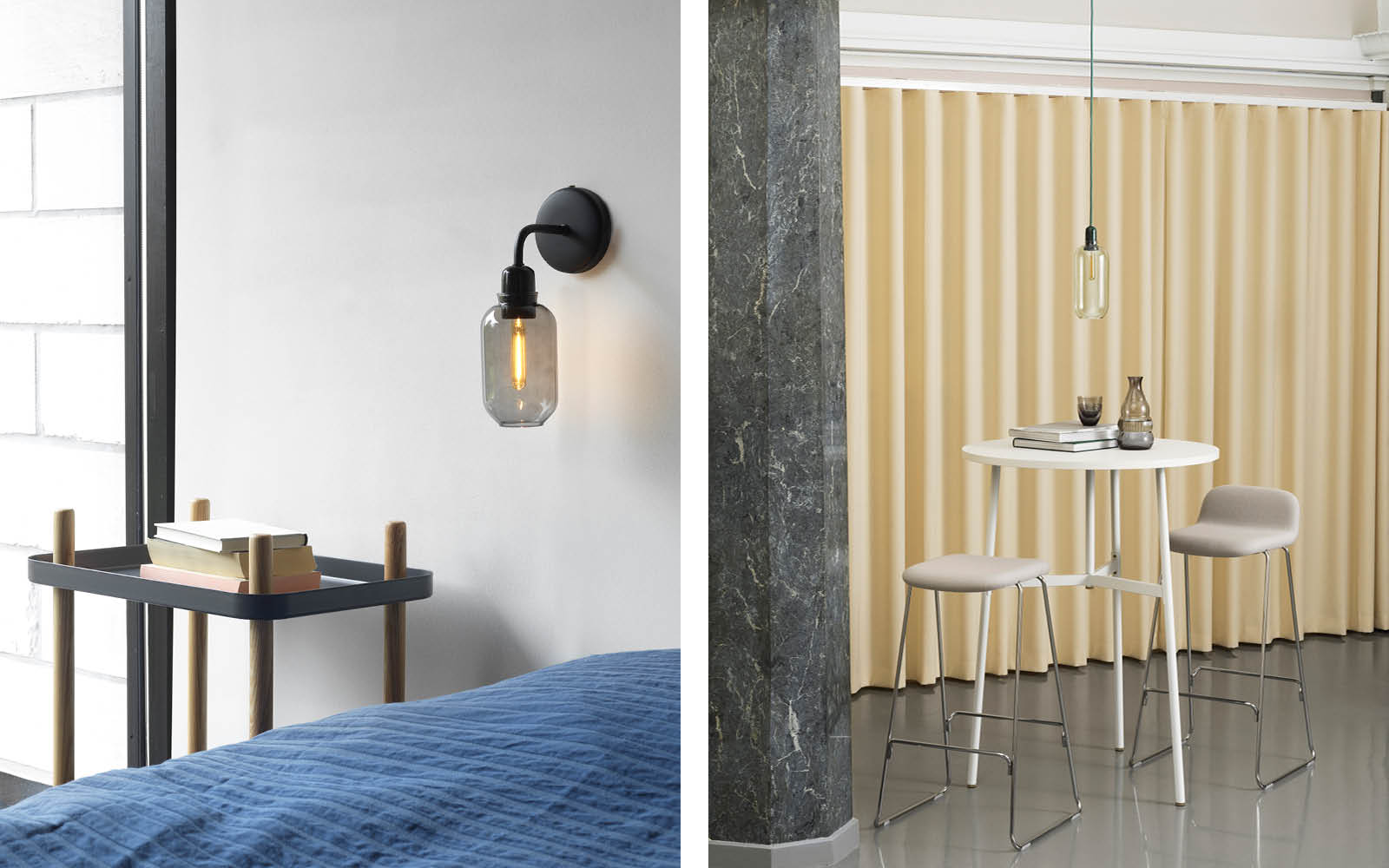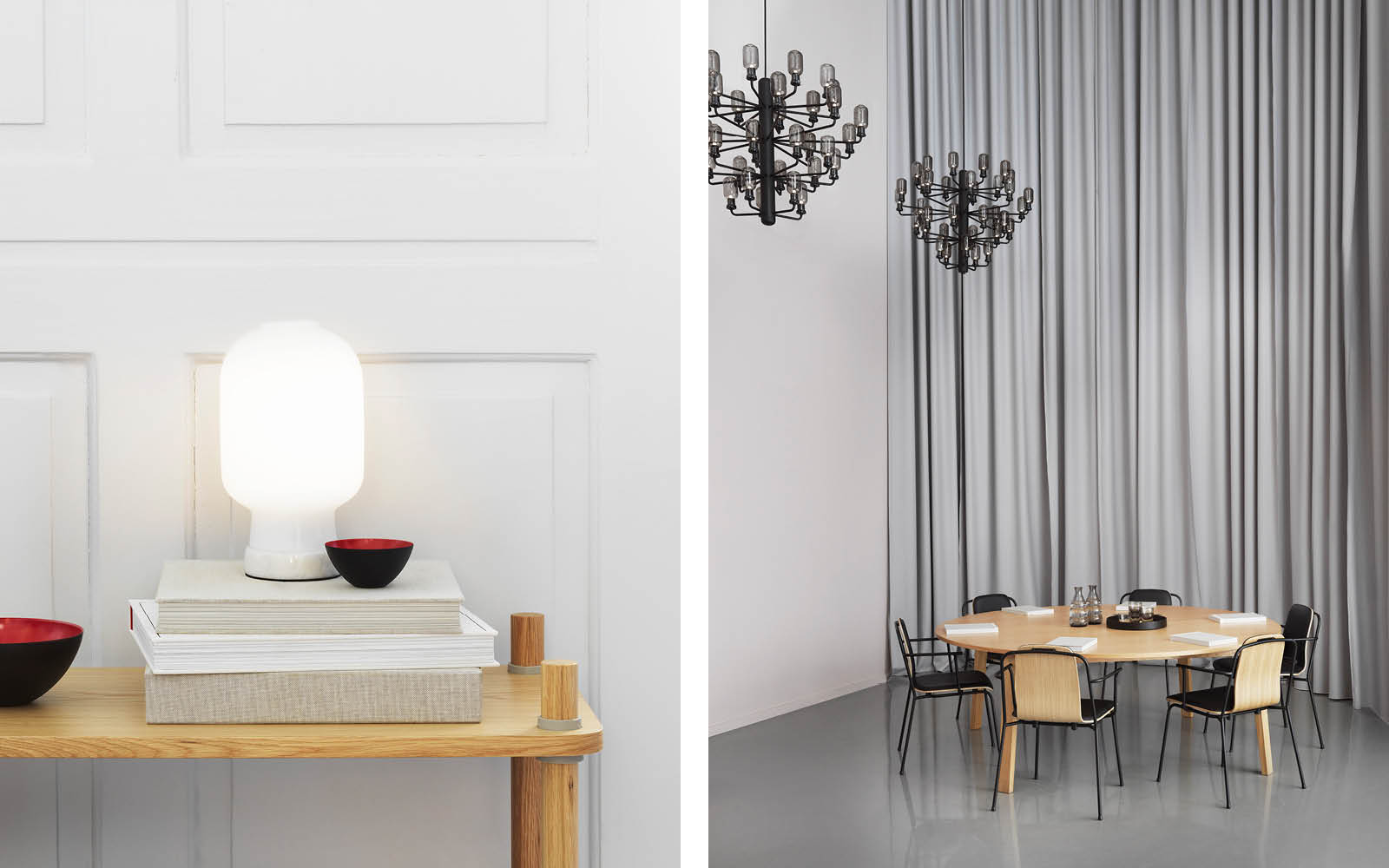 Amp Series
A popular, modern classic, the Amp Series offers a contemporary, industrial design in a wide range of different lighting variants. Amp is available as a chandelier, wall lamp, pendant and table lamp – all with the same characteristic glass shade combined with either a marble or brass fixture. Aesthetically pleasing alone as well as in a group, the Amp Pendant Lamps are the perfect dining table, kitchen counter or hallway lighting. The intriguing Amp Chandelier demands a centerpiece location and will contribute with sophistication and elegance to the room. Use the table lamp or the wall lamp to illuminate gloomy corners of the living room or as pleasant bedside lighting.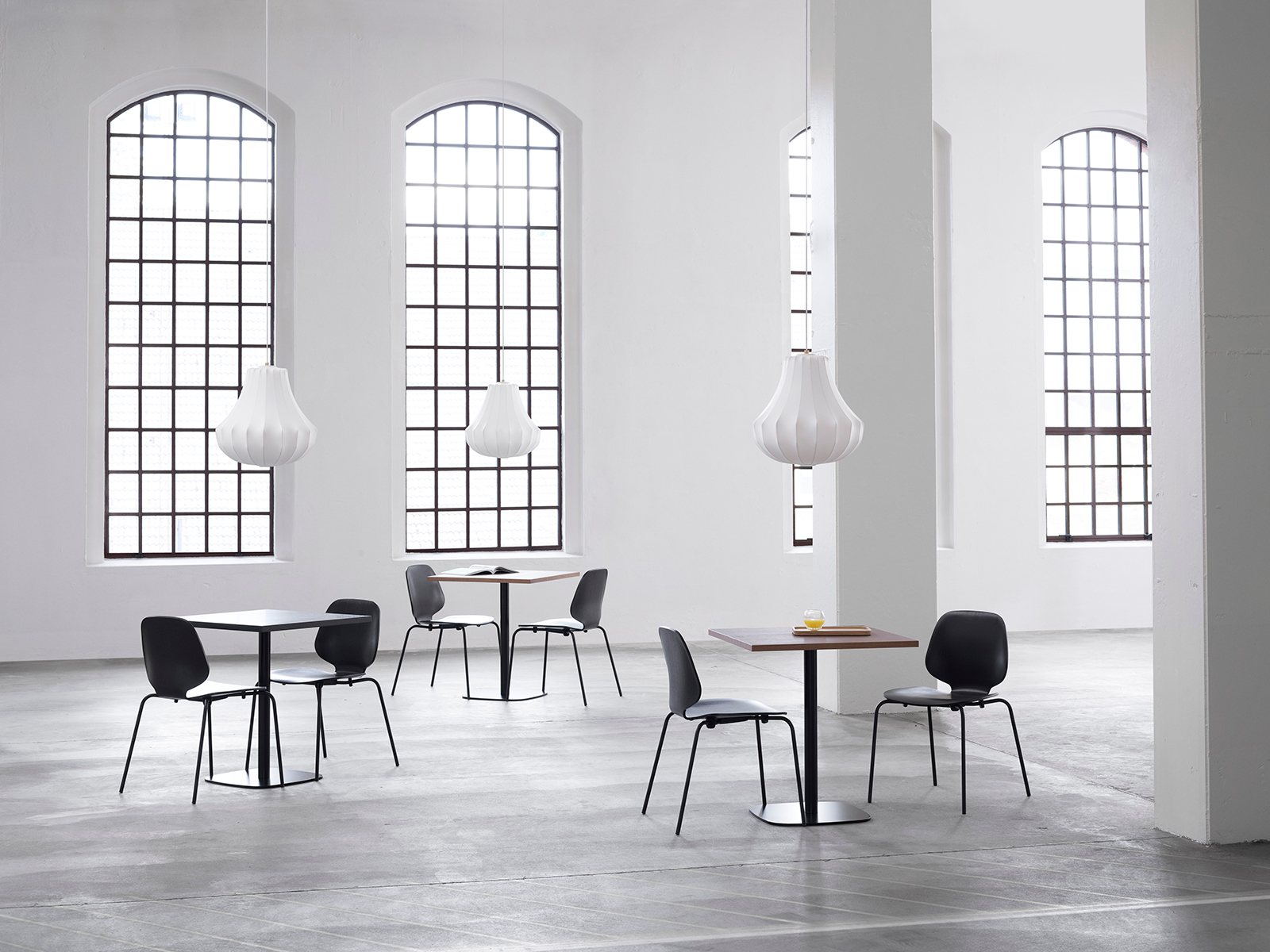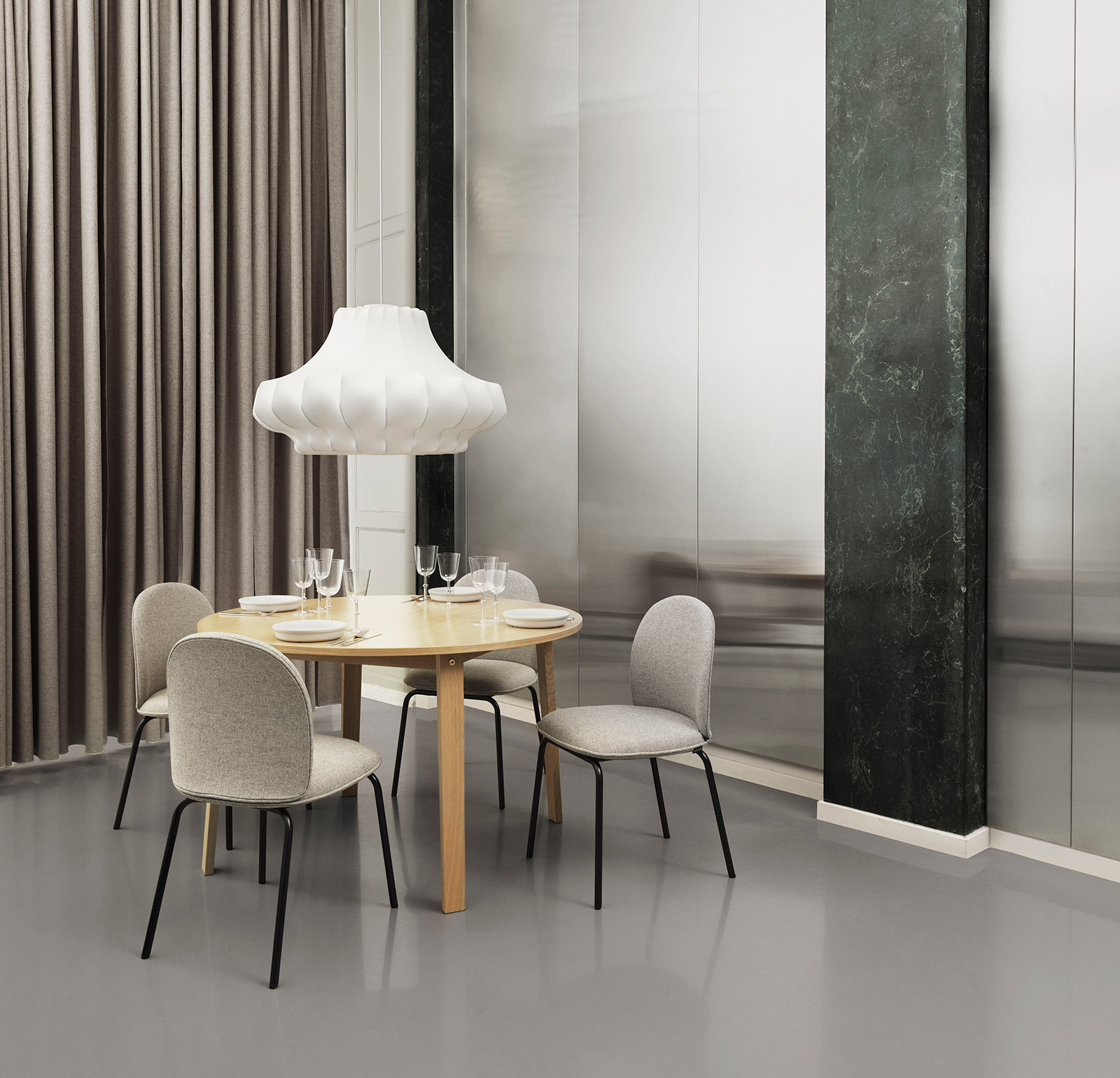 Phantom Pendant Series
Chandelier-like shapes elegantly draped with a soft, white lampshade characterize the iconic Phantom Pendant Collection. The soft glow of the lamp makes it ideal as bedroom lighting, while the exquisite expression begs for a centerpiece location such as above the dining table or as grand hallway lighting.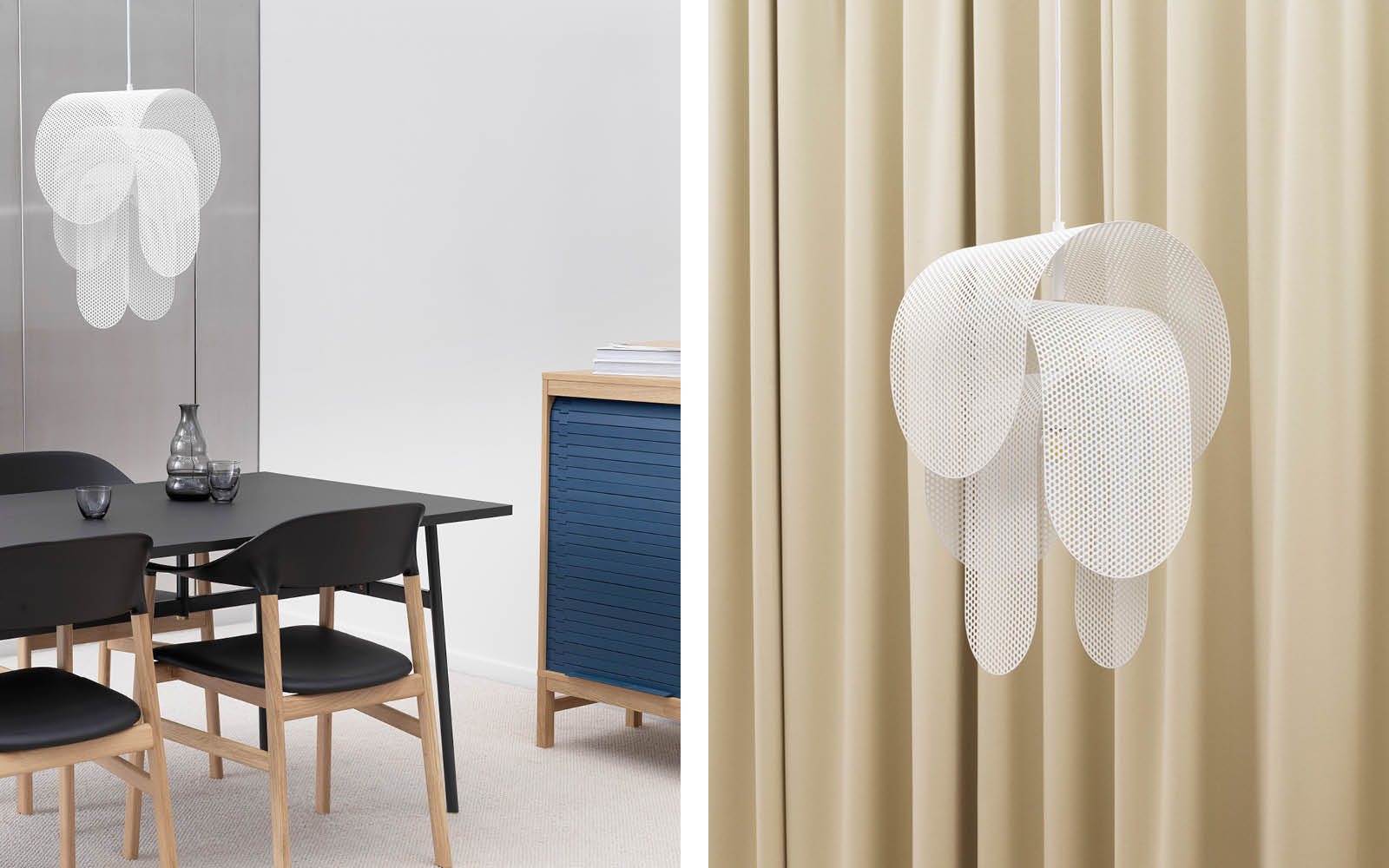 Superpose Pendant
Perforated steel sheets draped elegantly around each other, creating a soft and airy composition. The Superpose Pendant Lamp serves not only the practical purpose of illuminating your space, it also adds a geometric, sculptural expression to your interior. The distinctive idiom of the lamp seems to change shape when viewed from different angles, making it an expressive and intriguing lighting choice.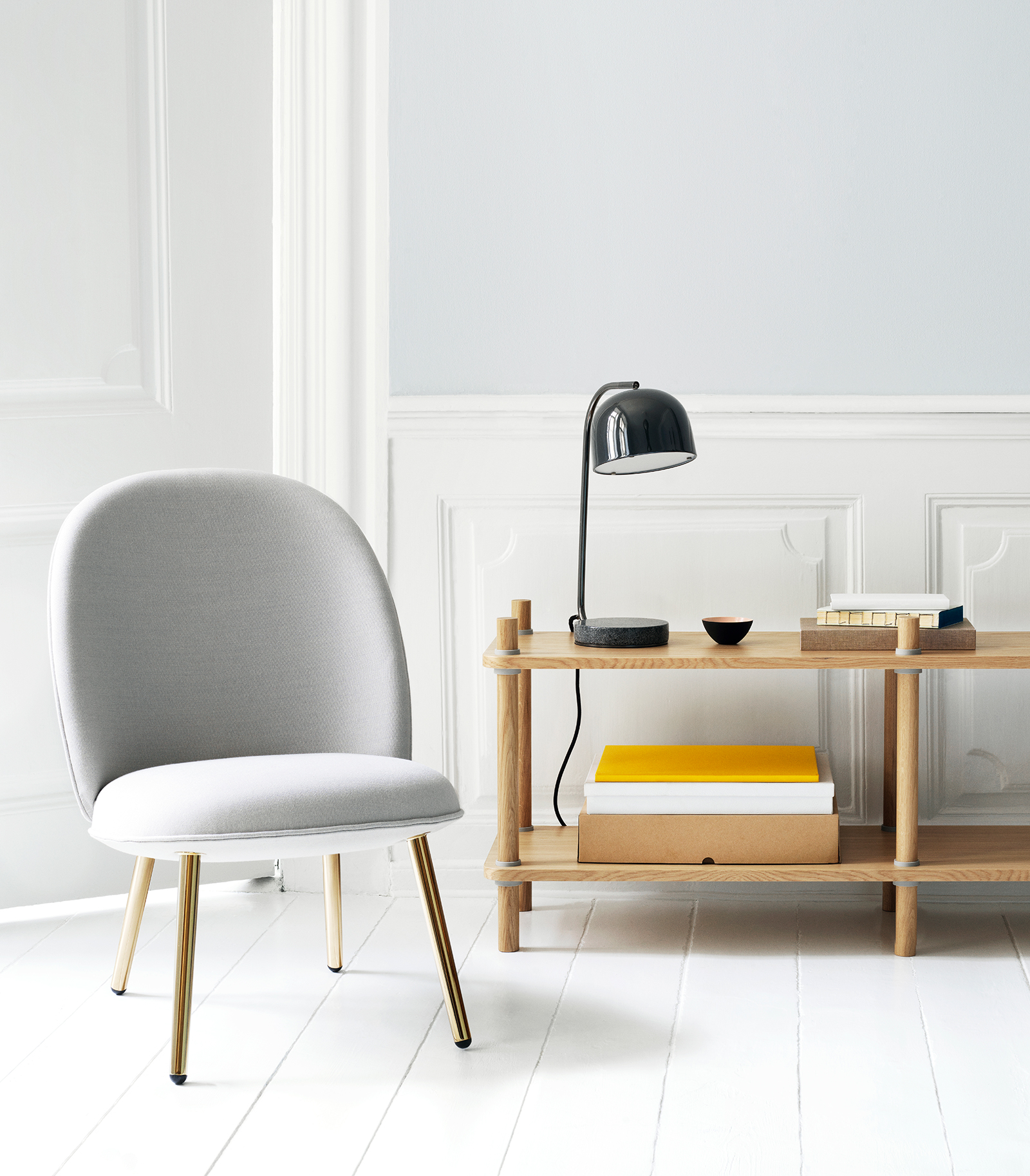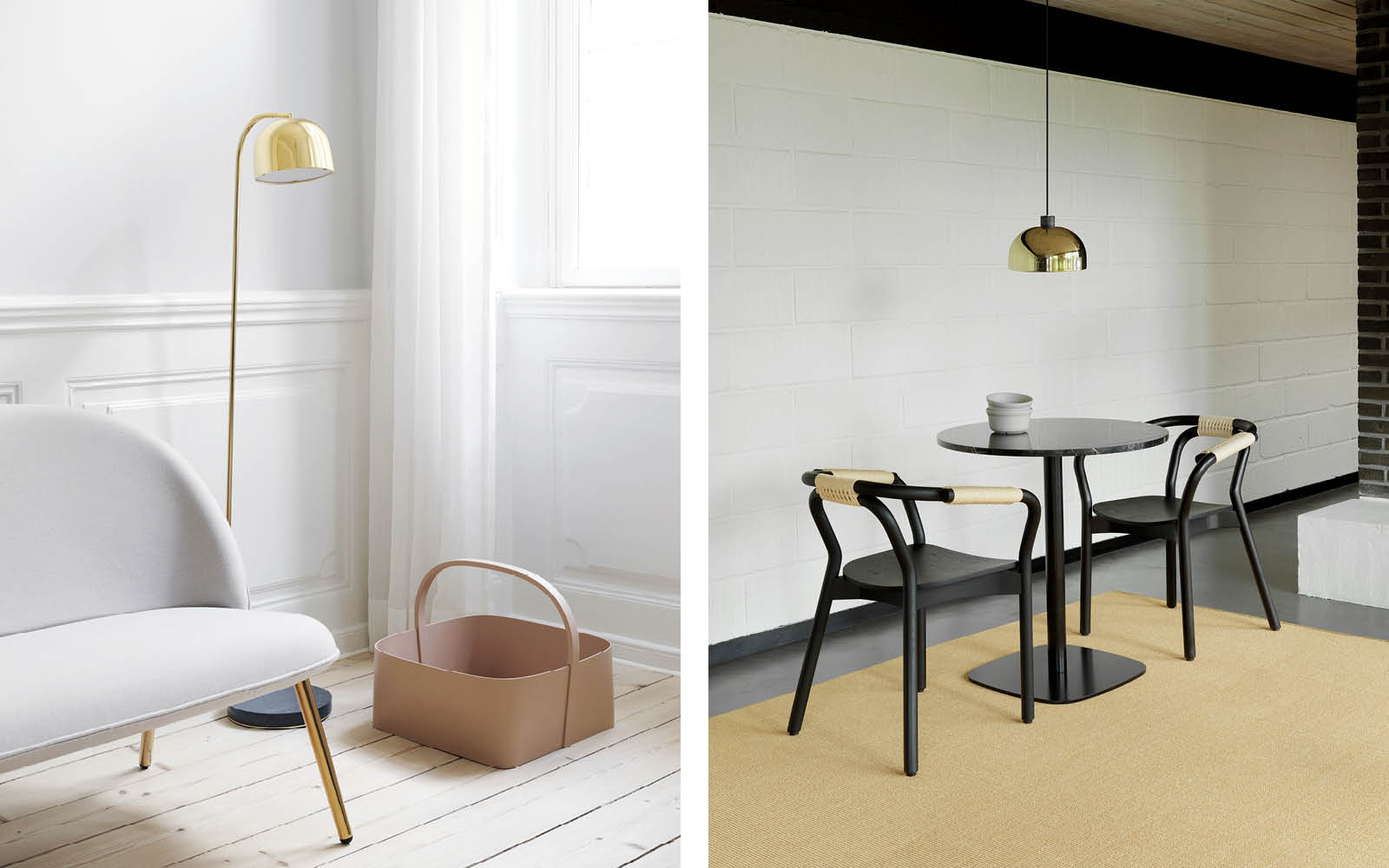 Grant Series
The versatile Grant Series offers equally practical, elegant and pleasant lighting solutions for any room or setting. A shiny brass or black lampshade stands in contrast to the sturdy granite base. A functional dimmer on the floor, table and wall lamps allows for just the right lighting from soft ambience light to a bright reading light. A ball joint allows for the lampshades to be positioned in any direction, making the lamps not only aesthetic and classic, but also a functional lighting solution.