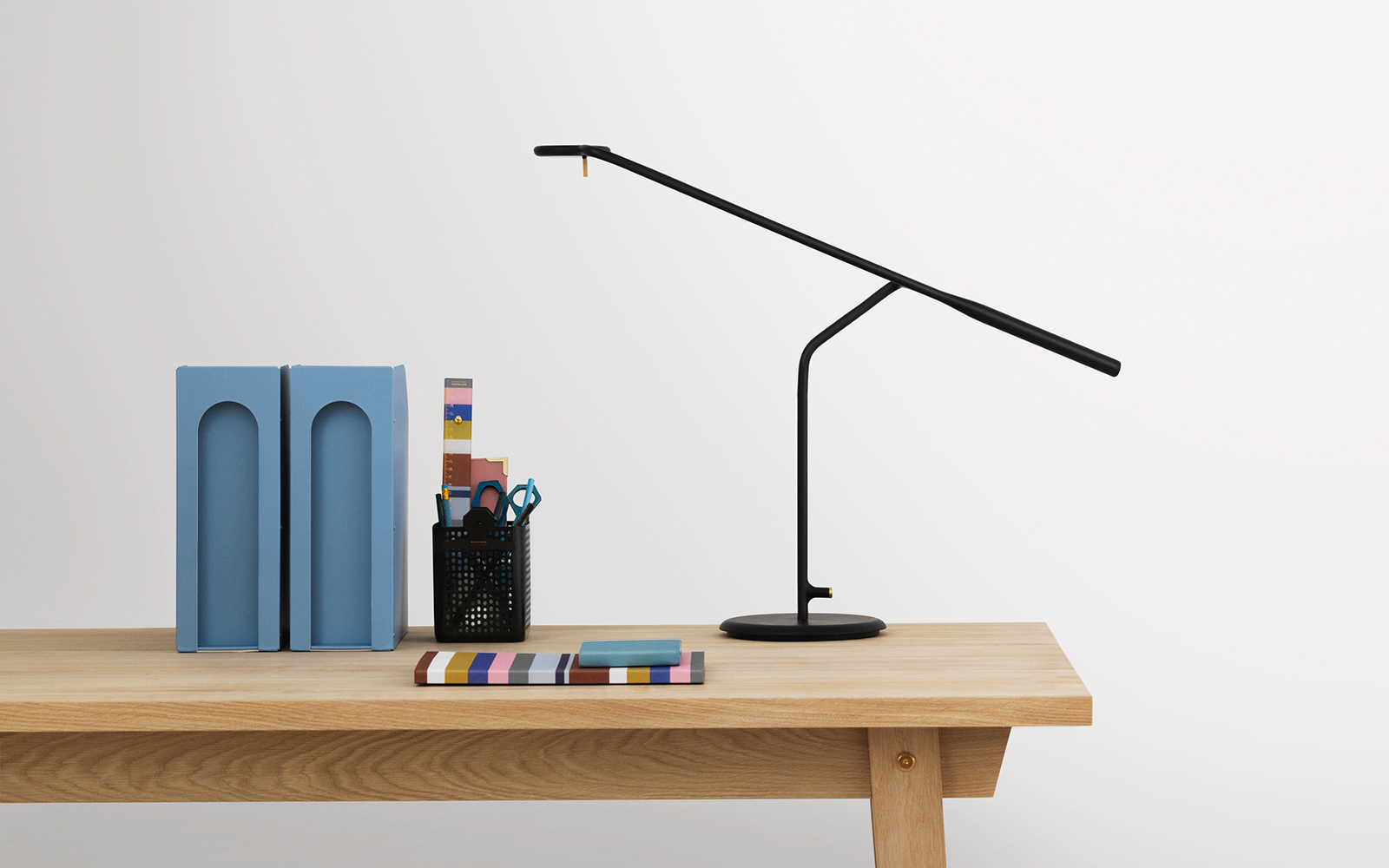 NEW LIGHTING FALL 2016
The popular Amp lamp now also comes in an elegant opalescent white, and four entirely new designs have joined our collection of lamps. Read on to get your lamp cravings fixed!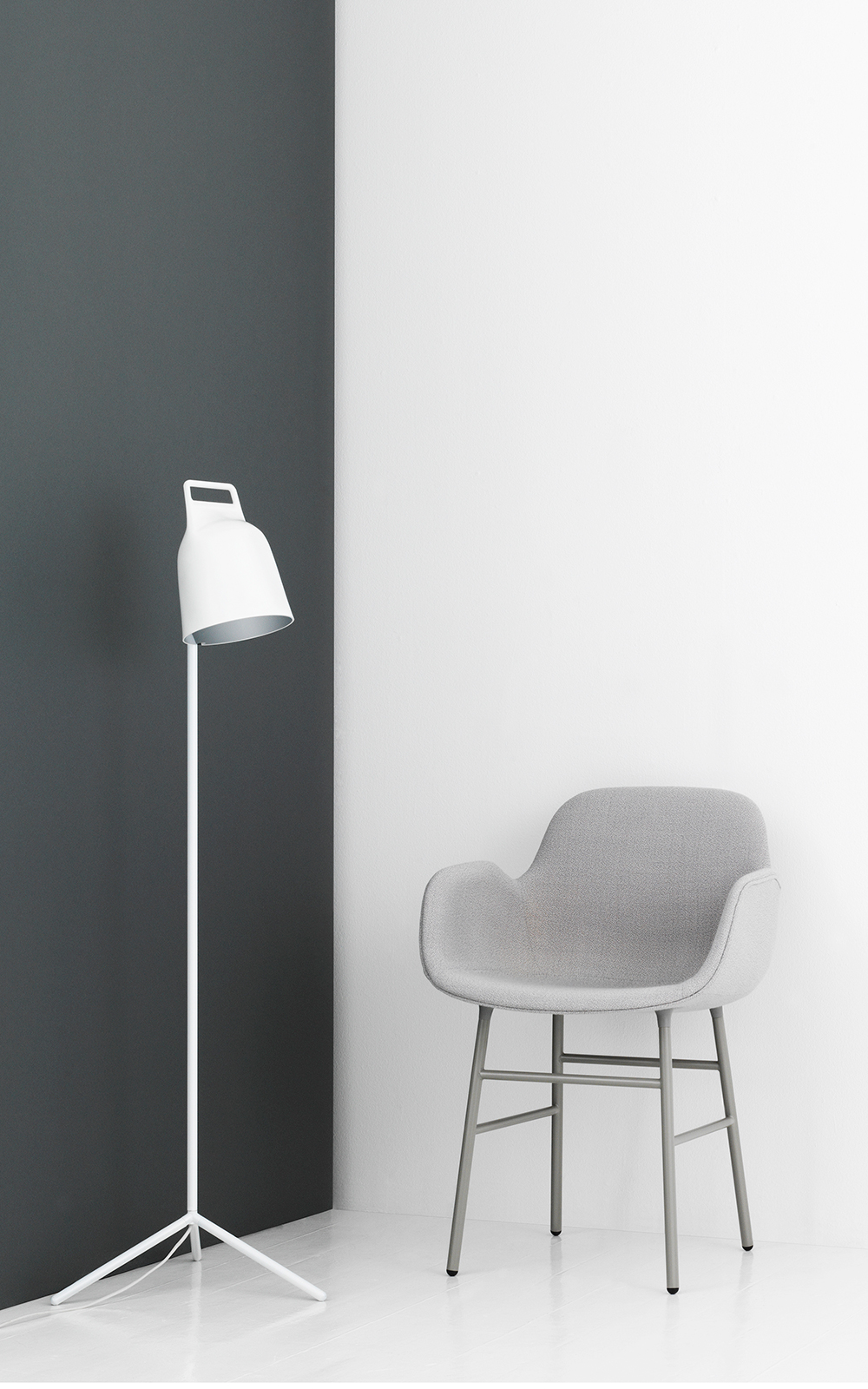 SET THE STAGE
STAGE LAMP

Inspired by professional spotlights, as used in film production and photo shoots, Stage is an adjustable, tilting light source on a stable tripod base.

The Stage floor lamp can be used as a reading light or for mood lighting, depending on whether the light source is tilted for direct or indirect lighting. See more colors and information about Stage here.

Designed by Daniel Debiasi and Federico Sandri.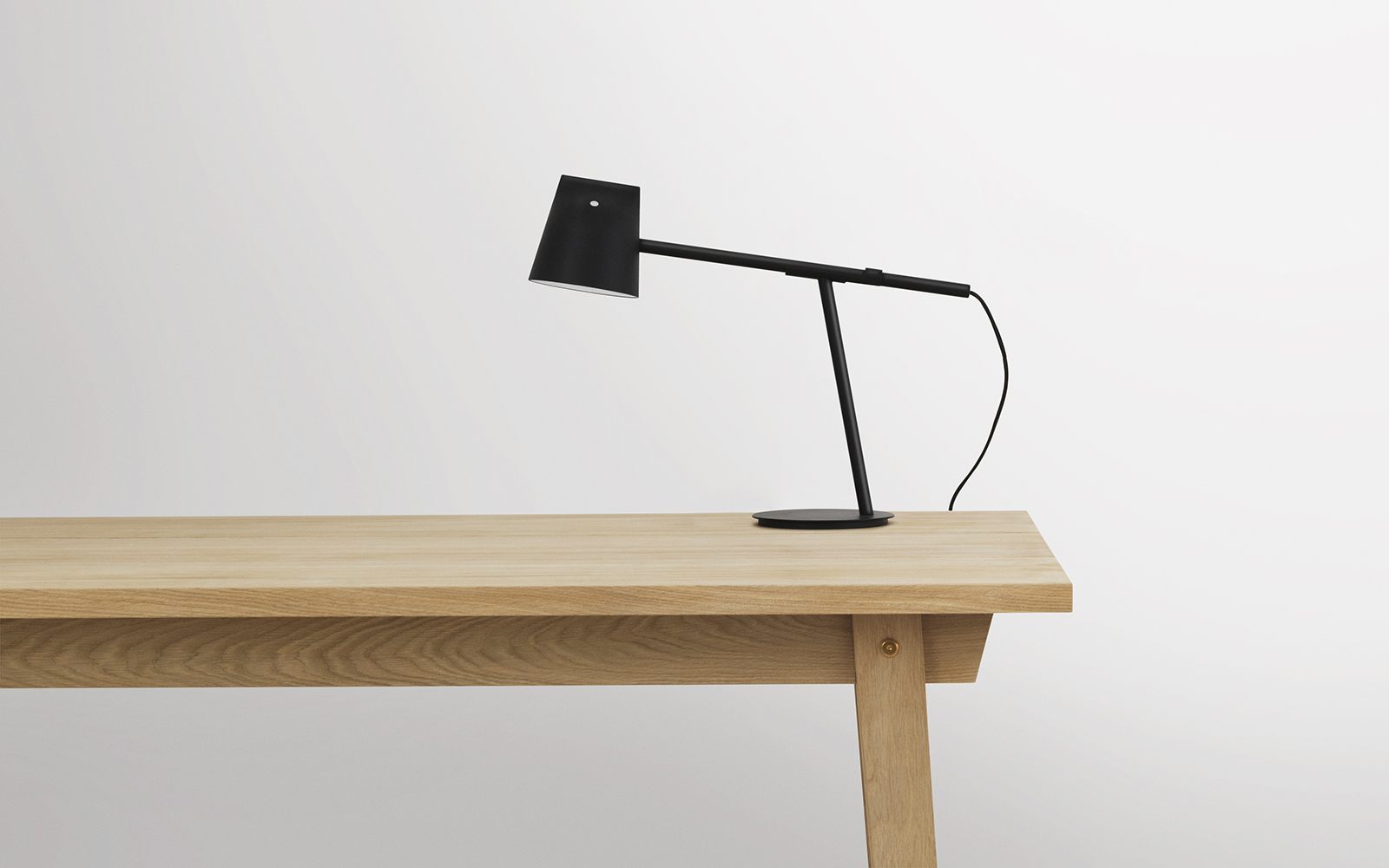 A BRIGHT MOMENT
MOMENTO TABLE LAMP

The Momento LED table lamp is the designer duo's idea of a new and simplified version of the classic office lamp: The typical technical office lamp details have been replaced by an elegantly balanced architecture, which is easy to adjust to the lighting need of the moment. Read more on Momento here.

Designed by Daniel Debiasi and Federico Sandri.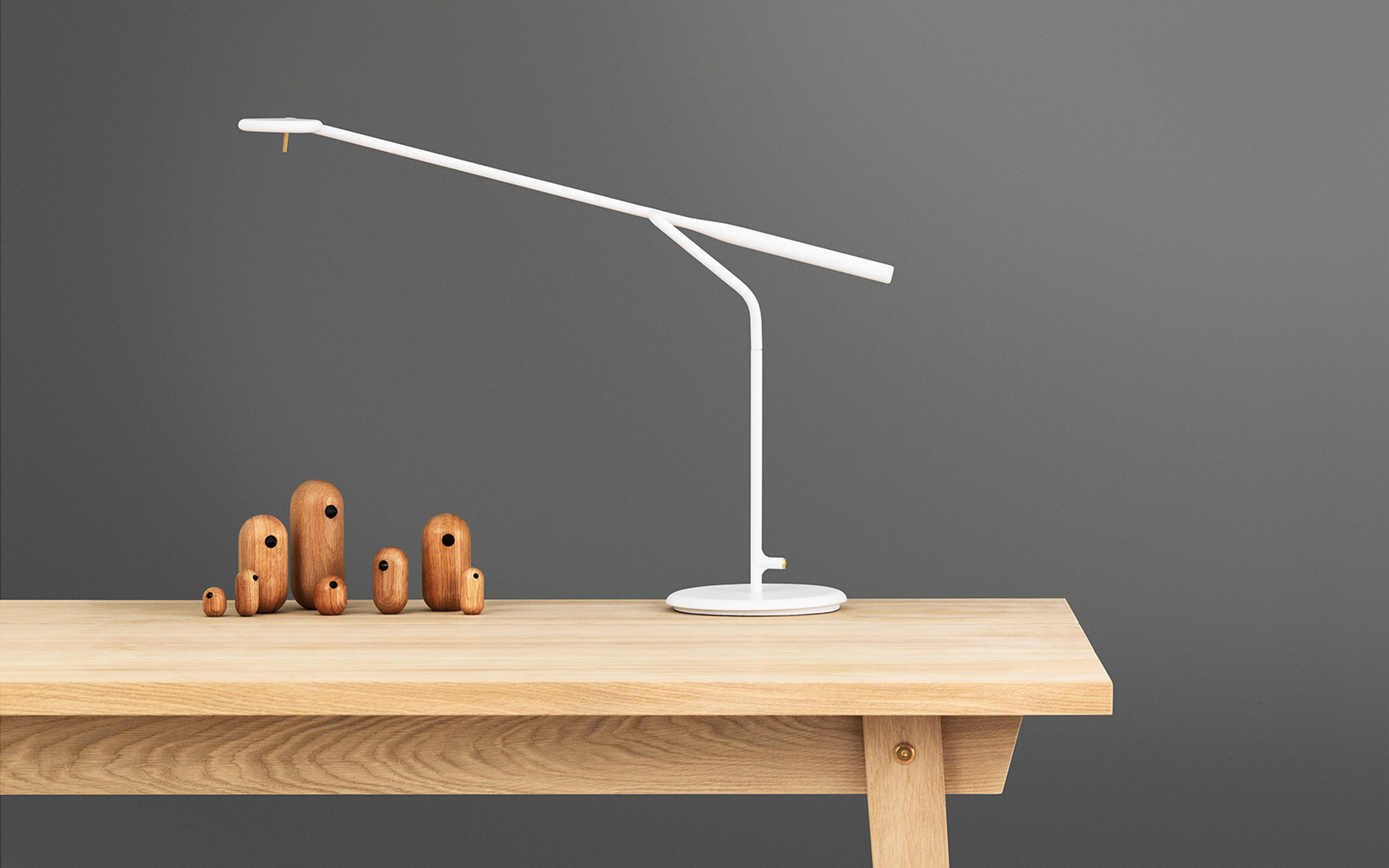 LIGHT AND FLUID
FLOW TABLE LAMP

Flow is a modular LED table lamp with flexible positioning and a simple and flowing design. Just like branches on a tree, all of the lamp's parts grow smoothly into each other. Find more information and colors here.
Designed by Andreas Kowalewski.
IN ALL SIMPLICITY
RISE WALL LAMP

Rise is the uncomplicated and versatile wall lamp you have always been looking for. Strict lines are gently softened by stumpy sections, creating an attractive blend of a minimalistic design and a friendly appearance. Read more about Rise in our webshop.
Designed by Marianne Andersen.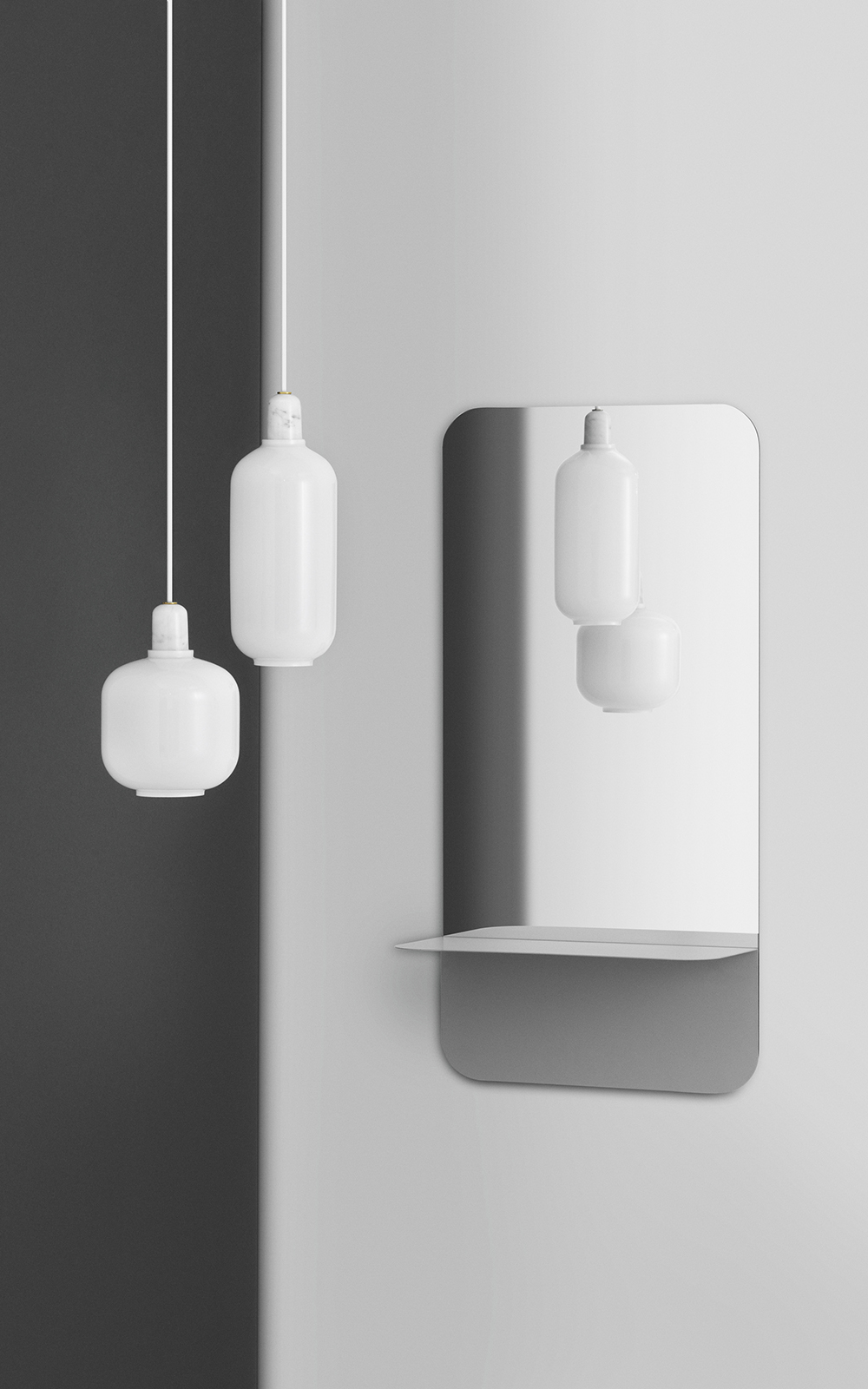 WHITE TRANSFORMATION
AMP LAMP

Good news for fans of the Amp lamp! The popular lamp will shine in a new version made entirely in white.

The white transformation applies to the entire Amp collection, which consists of a table lamp and two pendant lamps. Find out more here.

Designed by Simon Legald.