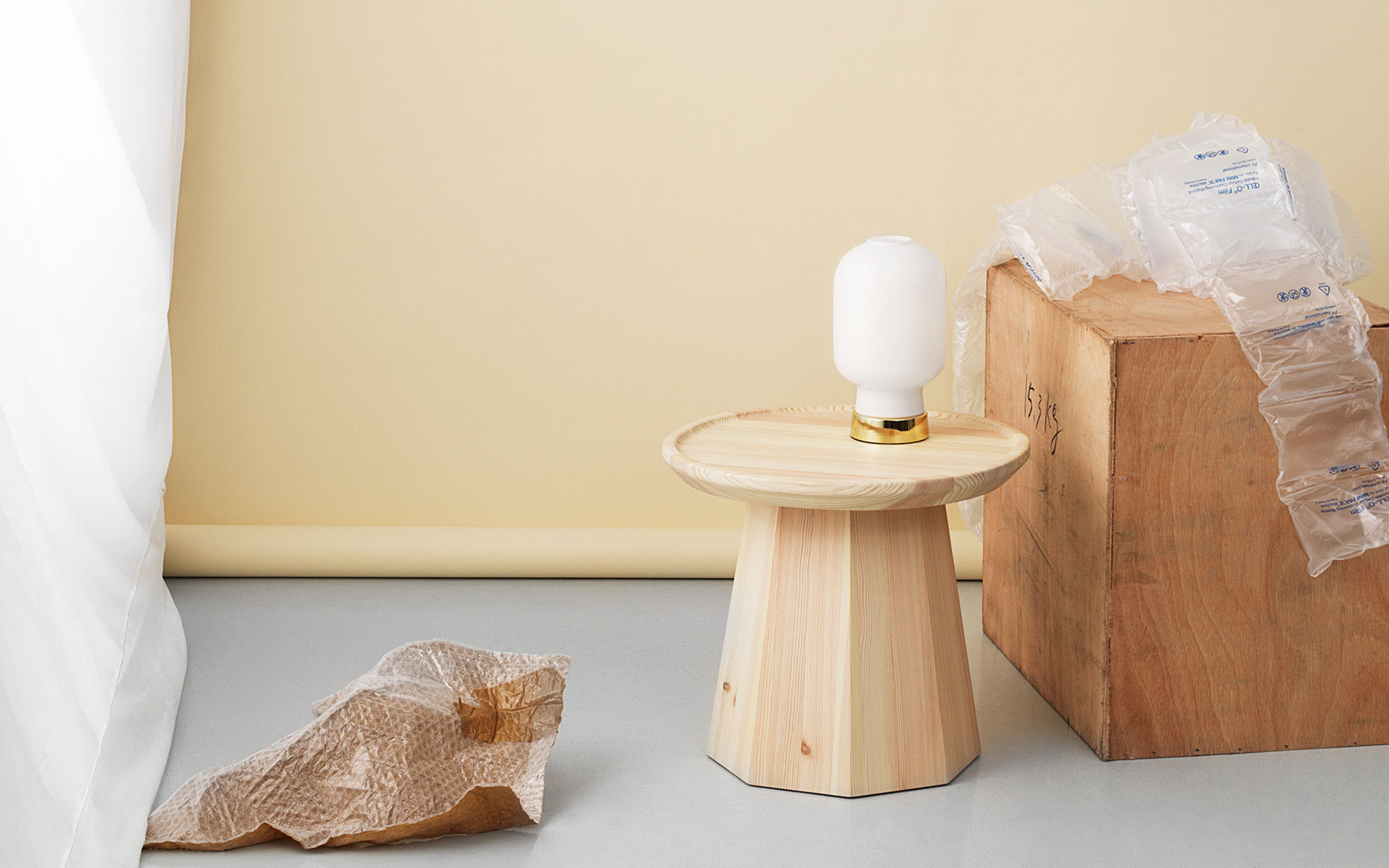 Spring Launches 2018
THREE TABLES BY THREE DESIGNERS

This spring, we are launching three new side tables, each with their own personality. Pine, Stock and Steady are different in material and expression, but all adhere to the same need: they are decorative and functional additions to the private living room as well as to public lounge areas.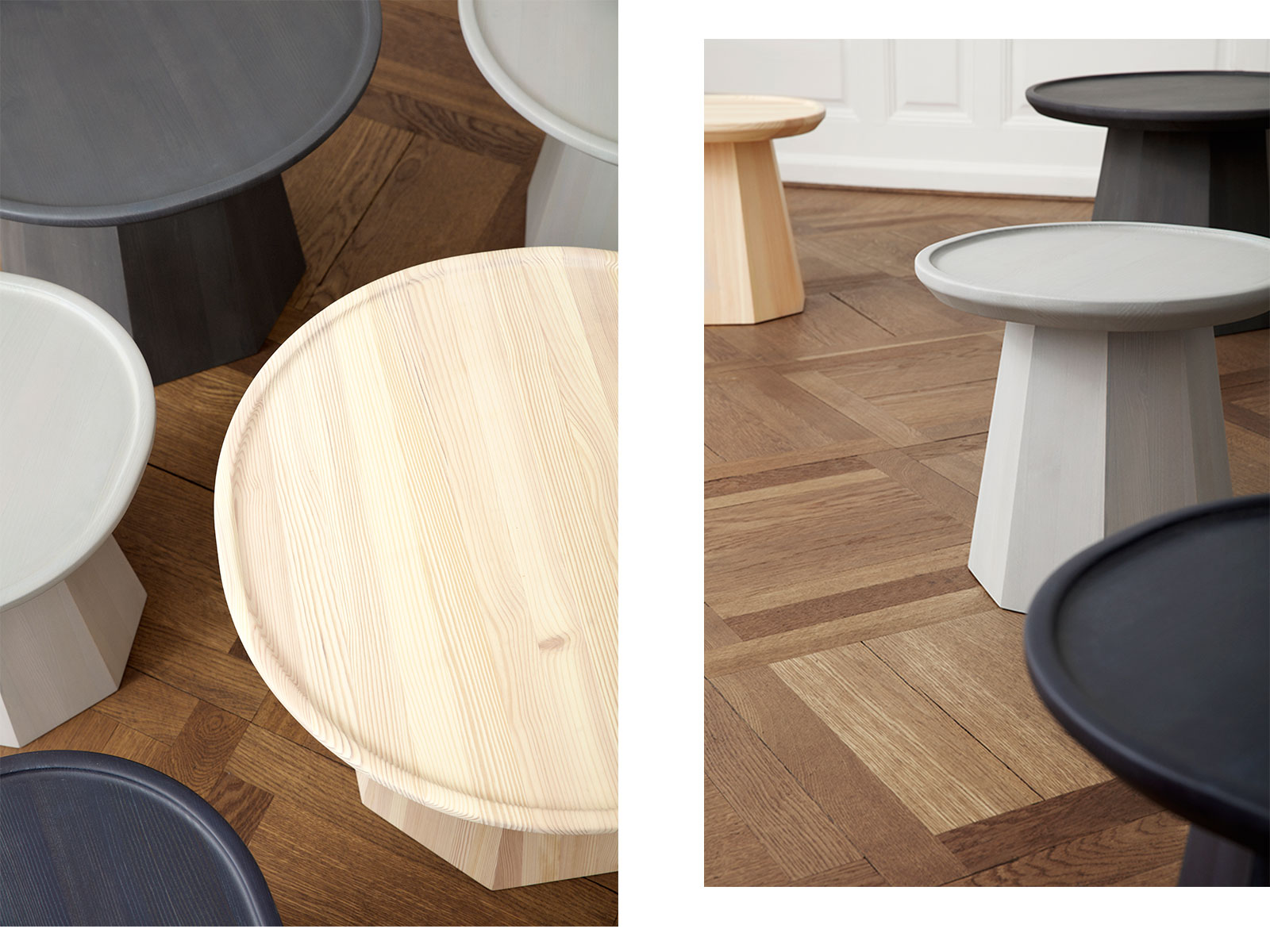 Pine table, available in light and dark grey, dark blue and natural pine.
With its characterful pinewood structure and the voluminous octagonal foot, Pine's design strikes a harmonious balance of earthly Nordic and expressively avant-garde. The design by Simon Legald gives new life to the long-overlooked wood species in a playful form.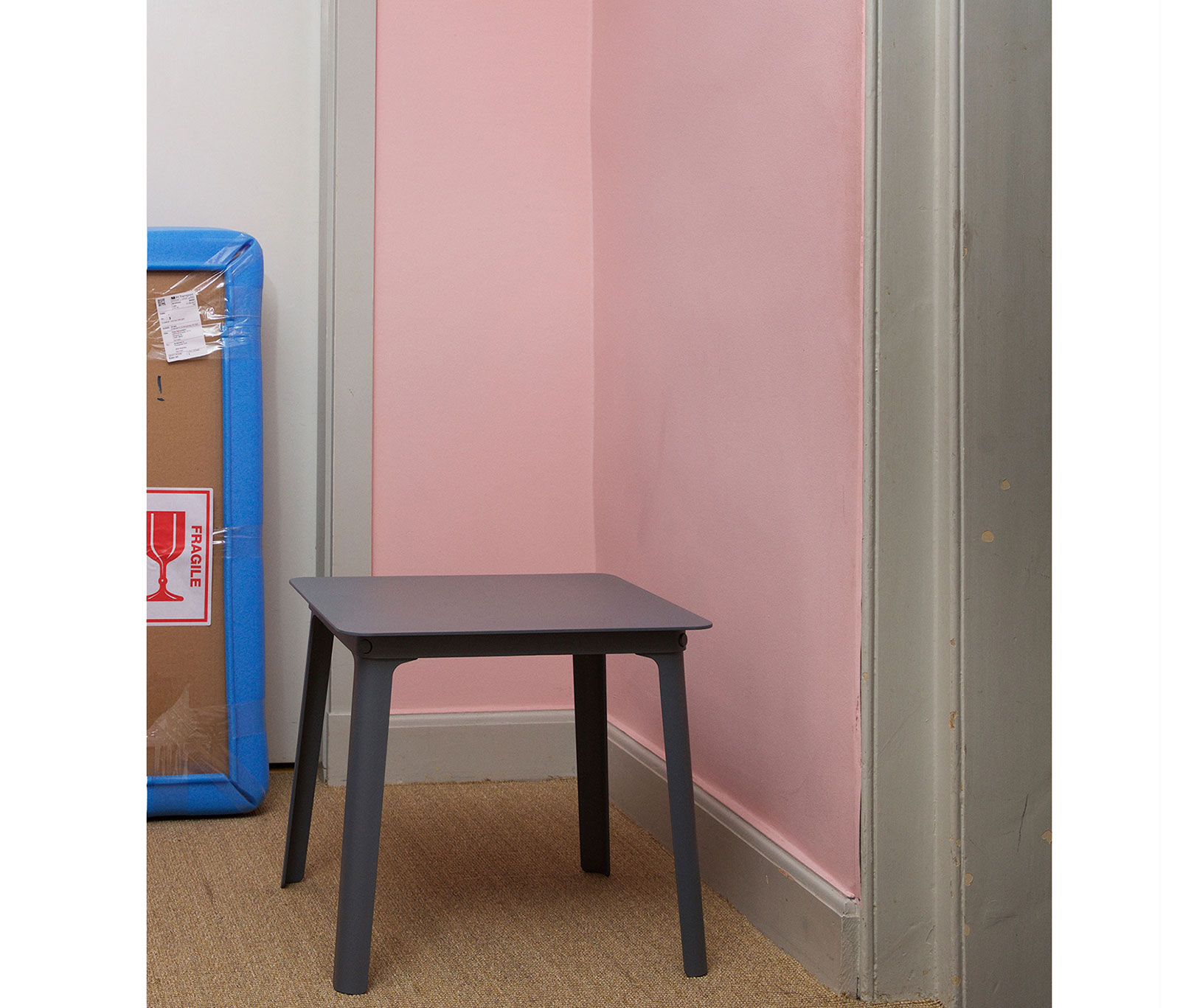 Steady table, made of steel and aluminum.
The Steady tables, designed by Hans Hornemann, are a modern take on a classic nesting tables. Lines shift from sharp to soft in the design of Steady, giving it a stable yet dynamic appearance. Steady is made from powder-coated steel and aluminum and comes in two subdued colors: raw graphite and warm coffee.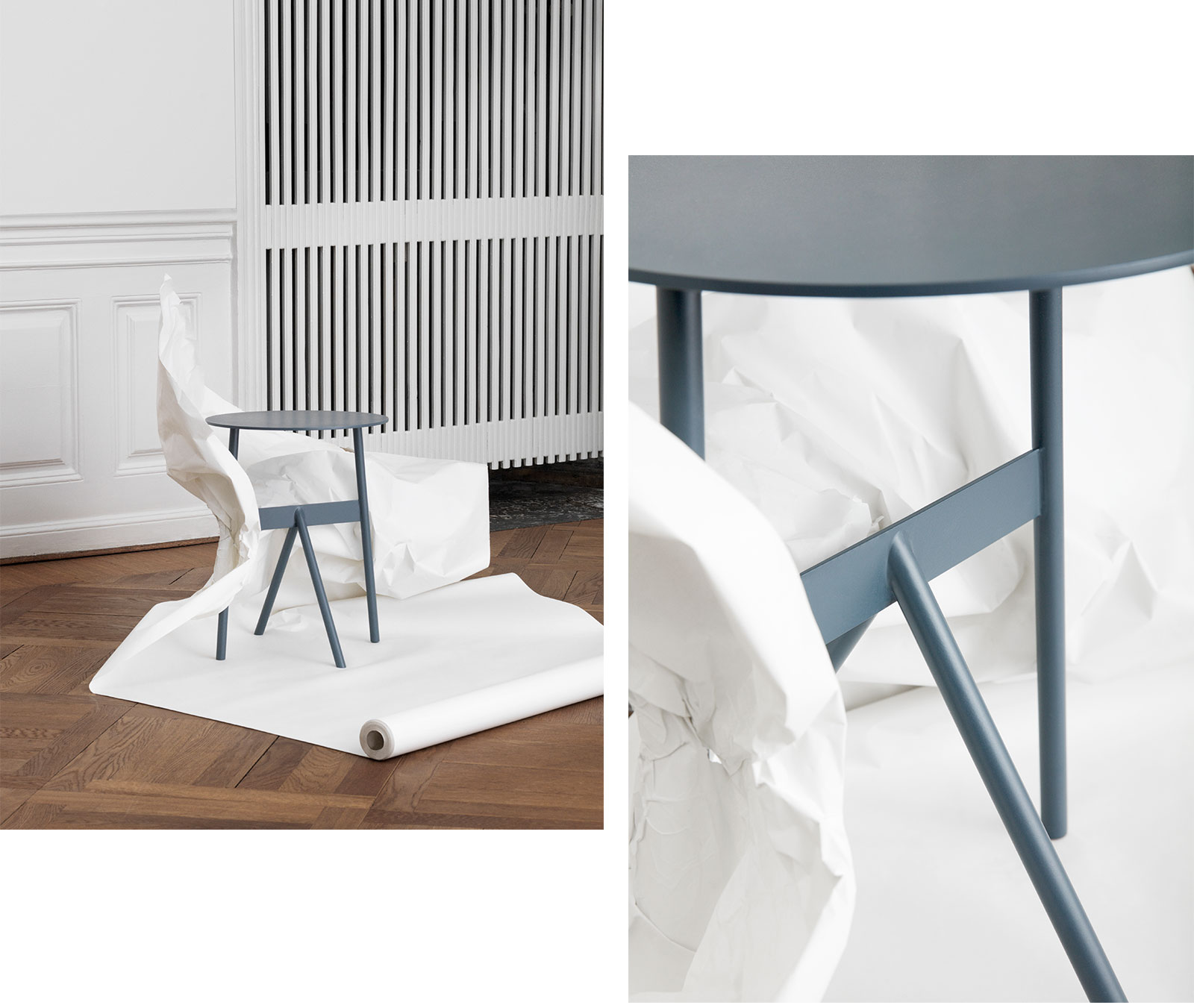 Stock table by MSDS Studio.
Last but not least, Stock is an architectural little side table designed by Toronto-based MSDS Studio. The aesthetic negative spaces – the airy open area under the table top and the triangle between the angled legs – come from disregarding the traditional arrangement of table legs, creating a new form of symmetry.
AMP WITH GOLDEN DETAILS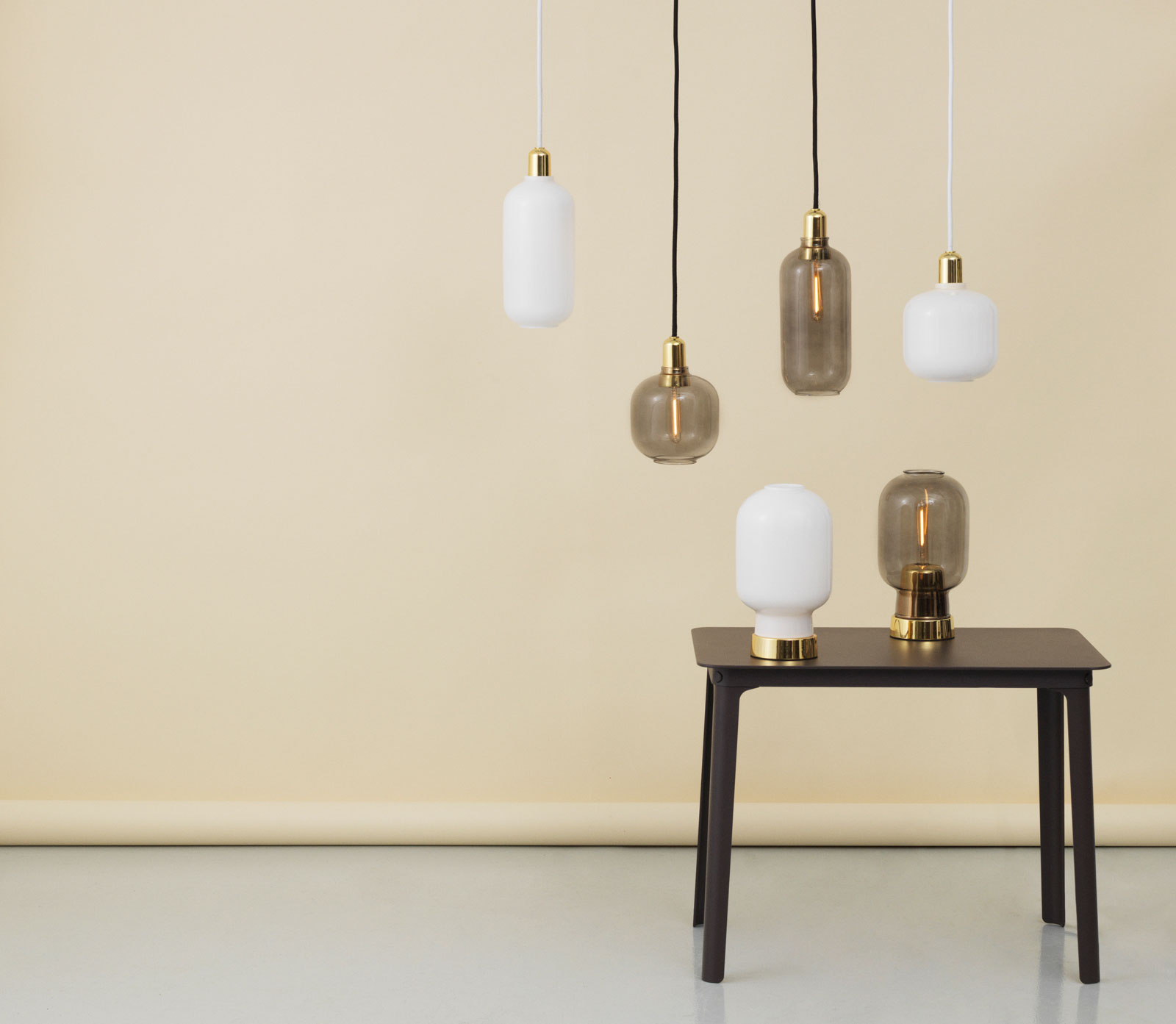 Our popular Amp lamp family has grown by a new member, where the collection's stone fitting has been replaced with glistening golden brass. The shiny metal mirrors its surroundings in a gleaming glow that creates atmosphere and warmth, especially when the pendants are hung as a group. Choose between opalescent white or smoky black glass. Designed by Simon Legald.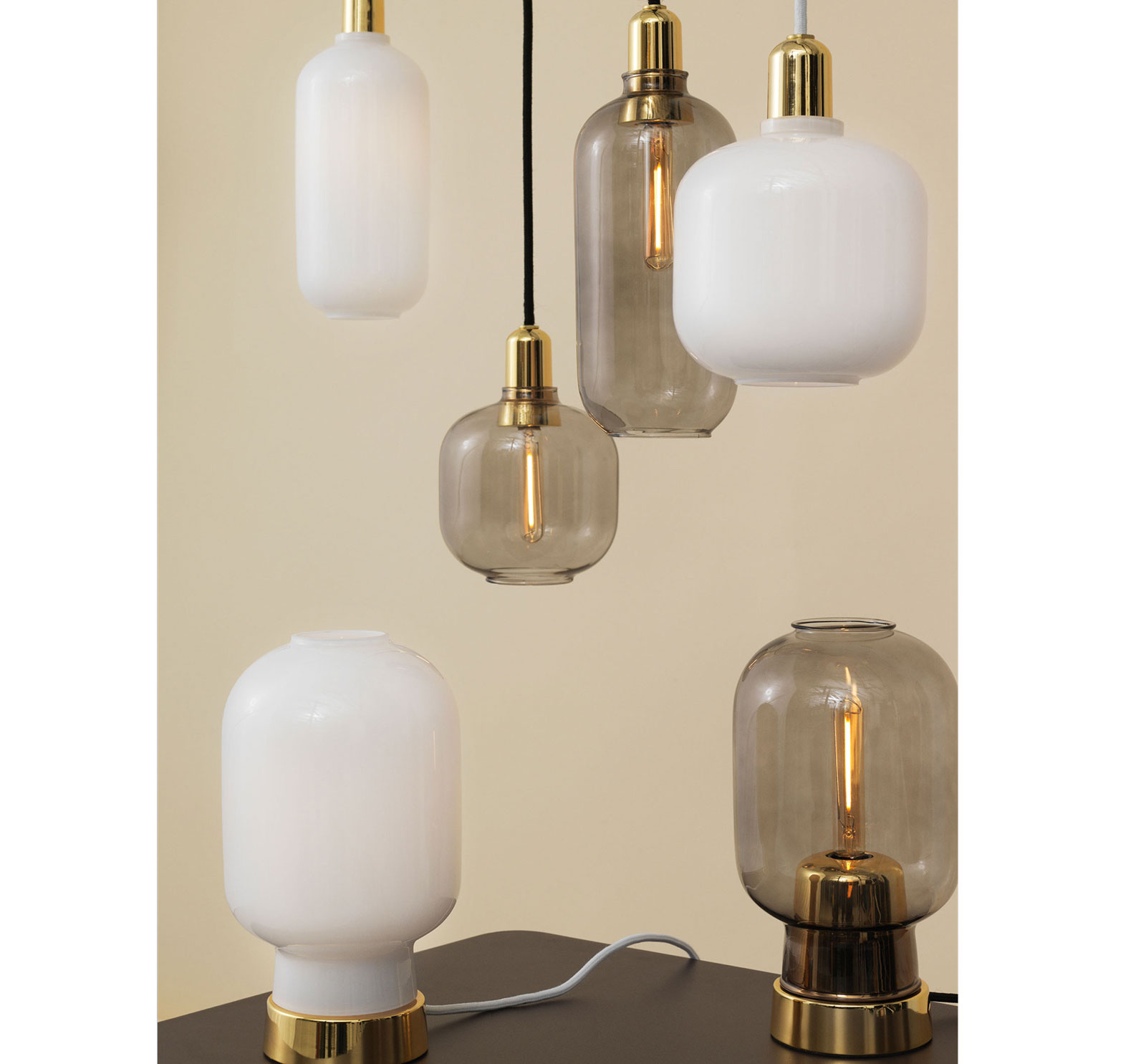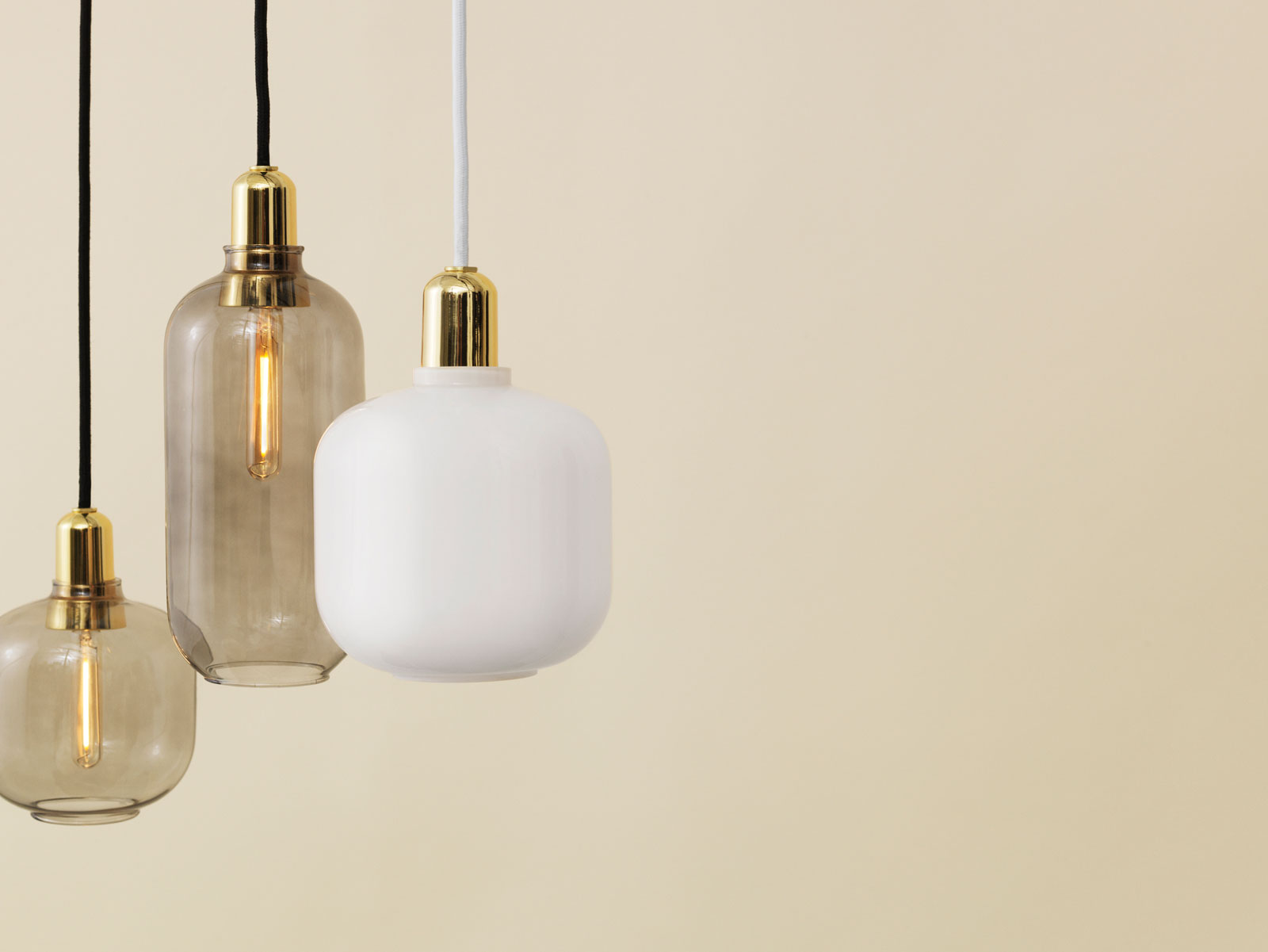 STORAGE ALL AROUND THE HOUSE
Storage doesn't just need to be practical, it can also be visually pleasing! Track is a series of storage baskets that plays with visual illusions and graphic patterns. This simple design piece can be used all around the home or office. Its minimalistic construction allows you to create new expressions by placing the baskets inside one another.