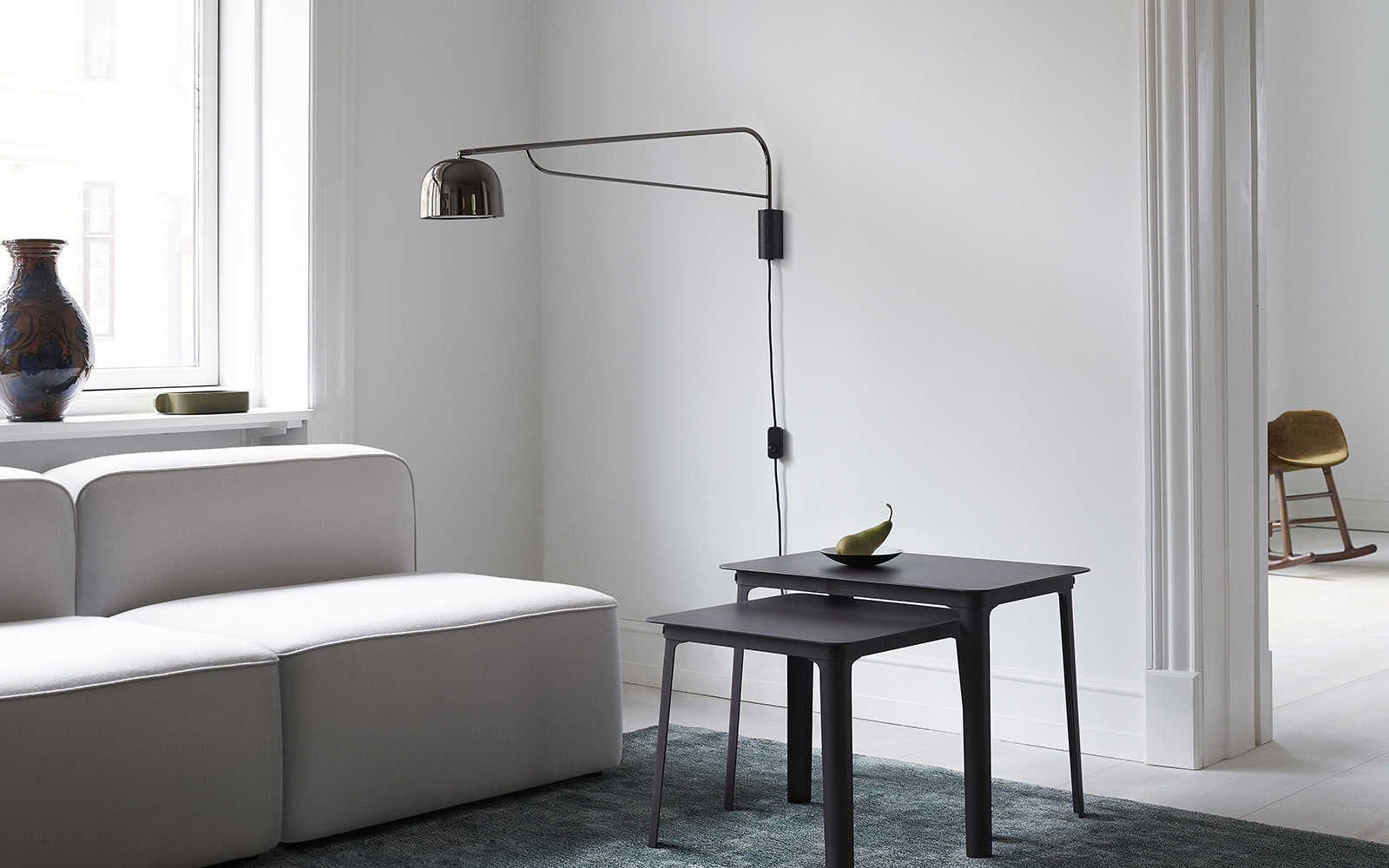 New Lighting Additions
Whether you want to create the right atmosphere for a moment of relaxation, a romantic dinner, or a calm and focused workspace, interior lighting can help set the tone.

The key to creating the right illumination is often in using flexible layers of light: combine overhead pendants, with directional floor lamps and softly lit table lamps to give a room the right atmosphere for different purposes and different times of the day. Our new lighting additions offer possibilities for each.
EDDY
The Eddy table lamp presents sculptural and modern mood lighting in an art of proportion: an airy shade floats above a weighty, organic base, and creates a design in balance and motion.

The steel screen with integrated LED light source can be tilted to direct the light where it is needed, while the hand-turned marble base grounds the lamp and gives it an elegant, classic expression.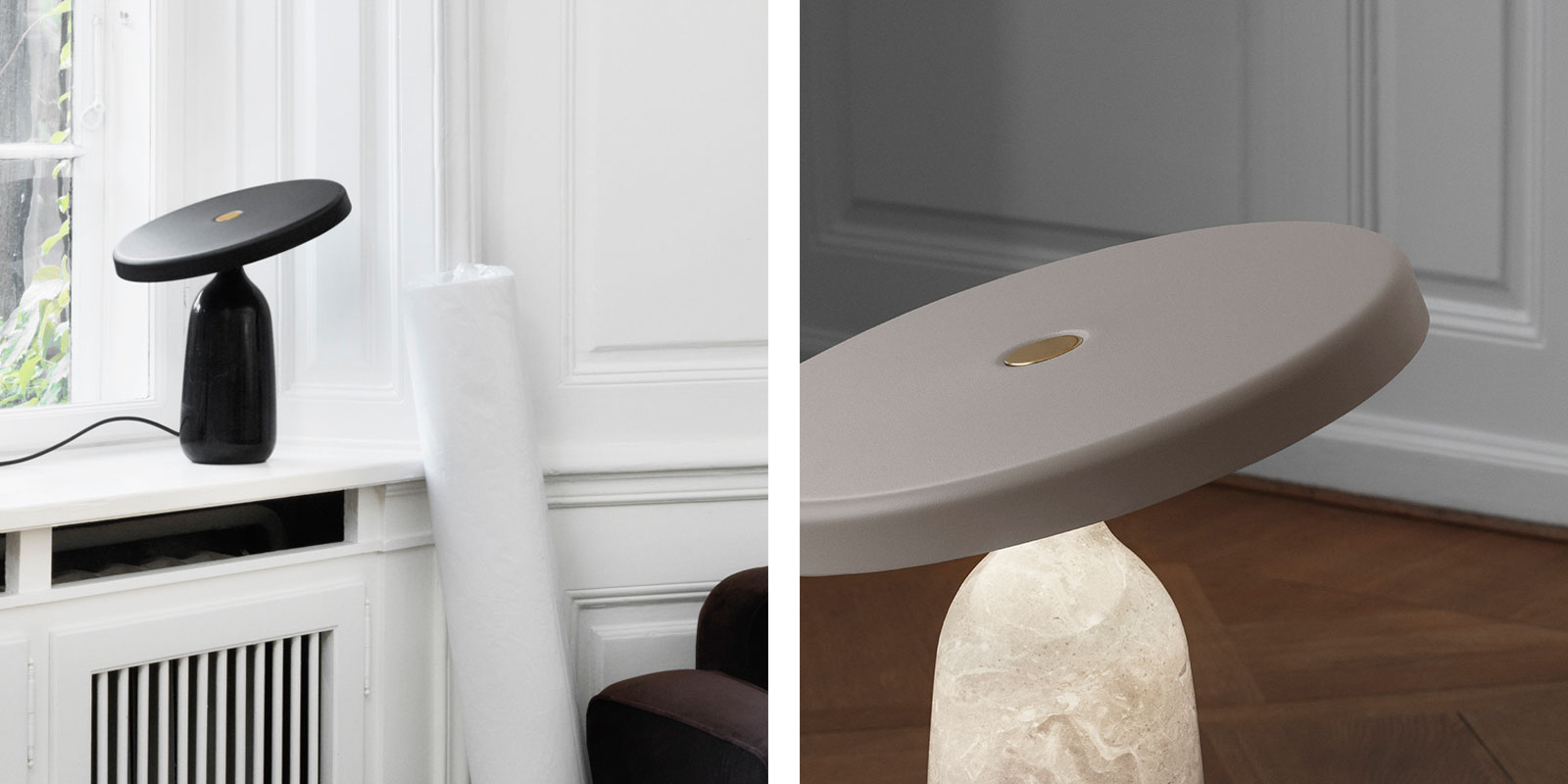 Eddy table lamp in black and white.
GRANT
Copenhagen's iconic street lighting was the inspiration and starting point for the Grant series, in which a granite base is paired with polished metals to compose a refined and balanced design

The wide-ranging series includes a pendant lamp in two sizes, a floor and a table lamp, as well as a wall lamp in two lengths, each available in a black and a brass version.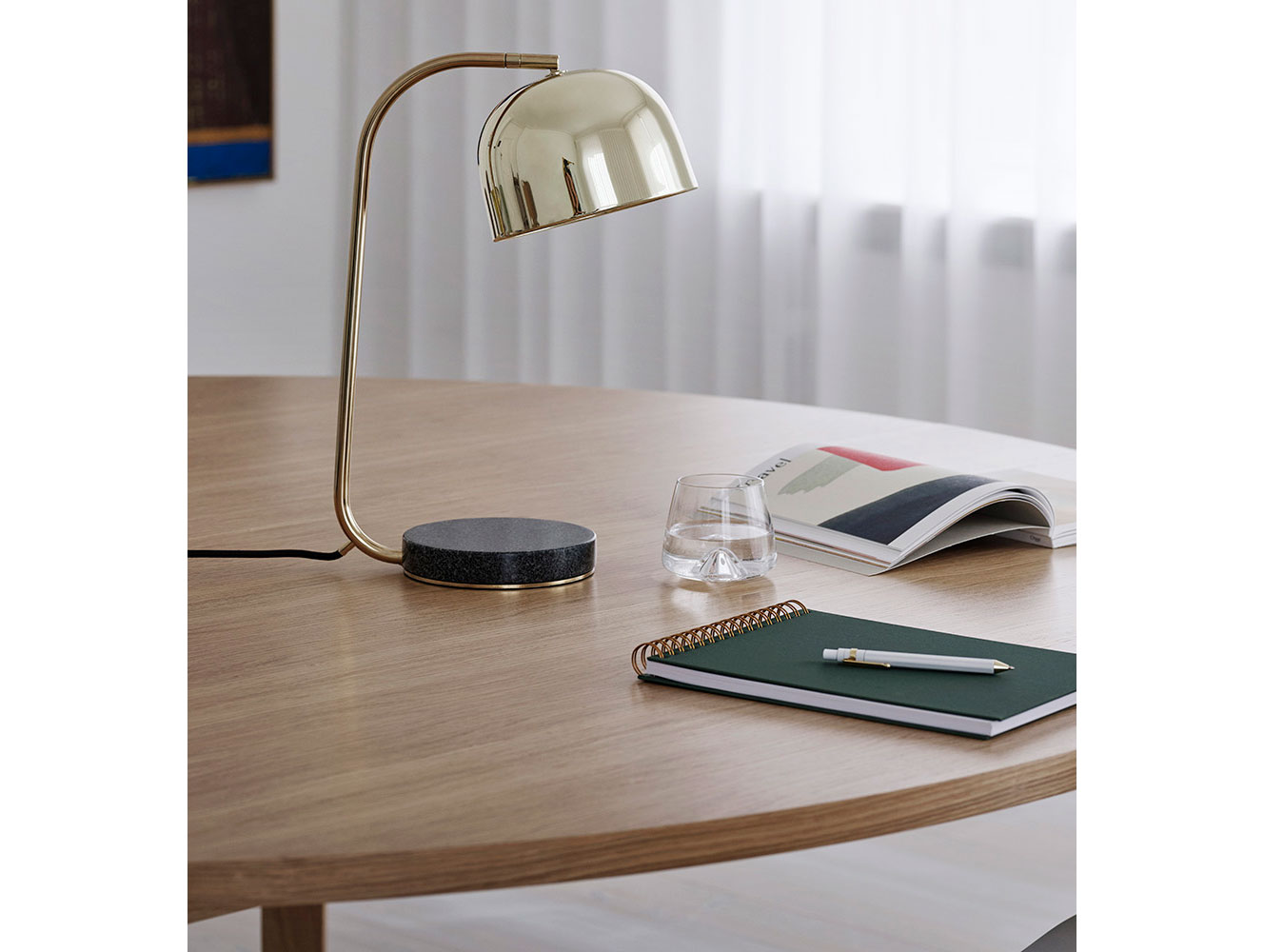 Grant wall lamp (above) and Grant table lamp (below).
LOCAL
The design of the Local pendant lamps has grown out of the mood in small bars and relaxed restaurants, where pools of light beneath suspended lampshades create atmospheric social spots.

With this ambience as his point of departure, Swedish designer Jonas Wagell created an understated and harmonious pendant lamp as a frame for social get-togethers. As such, the Local lamp feels as natural in a private living room as it does in cozy restaurants.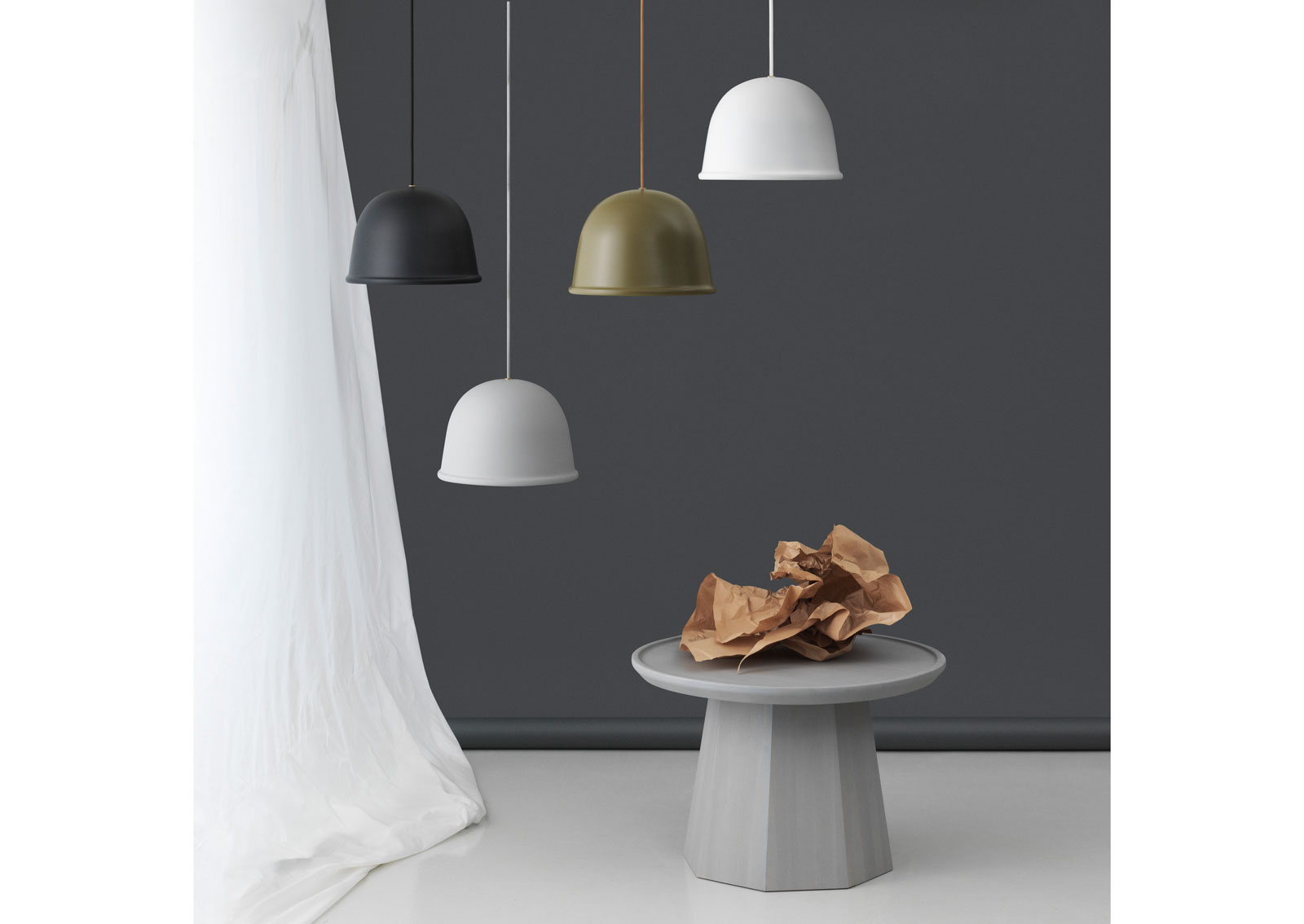 Local lamps in black, grey, elm green and white.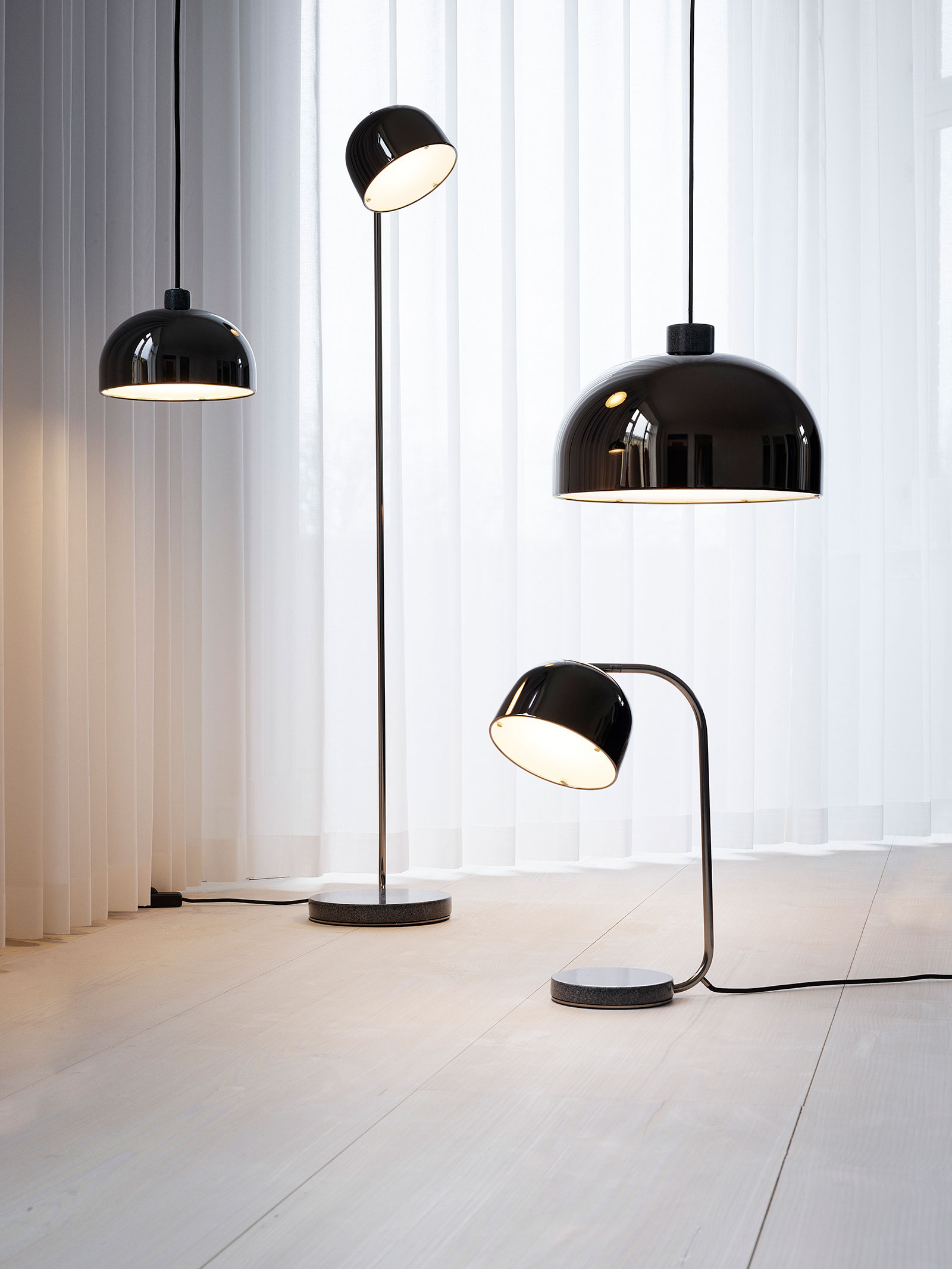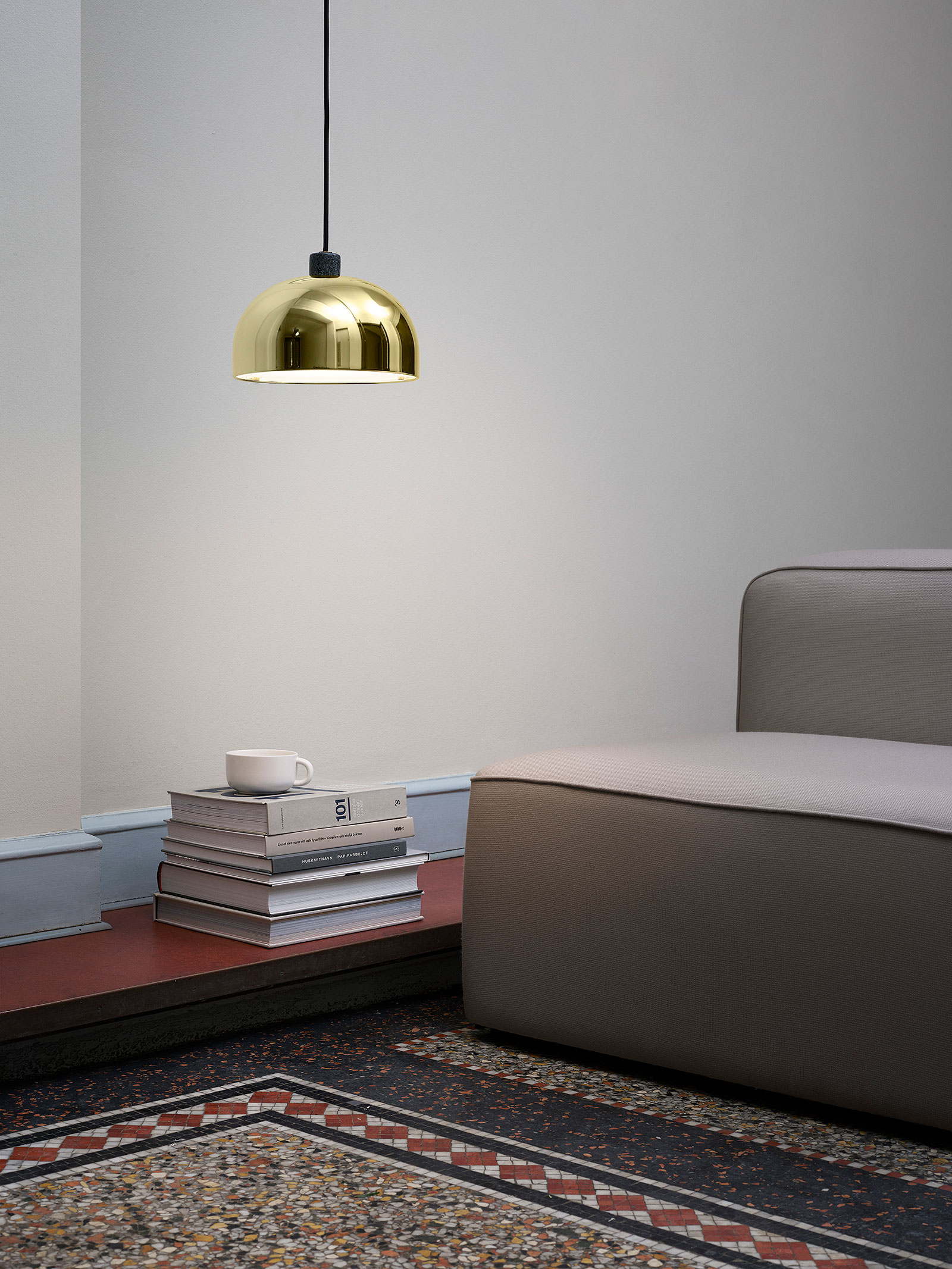 Eddy table lamp in black, grey and white, on Stock tables.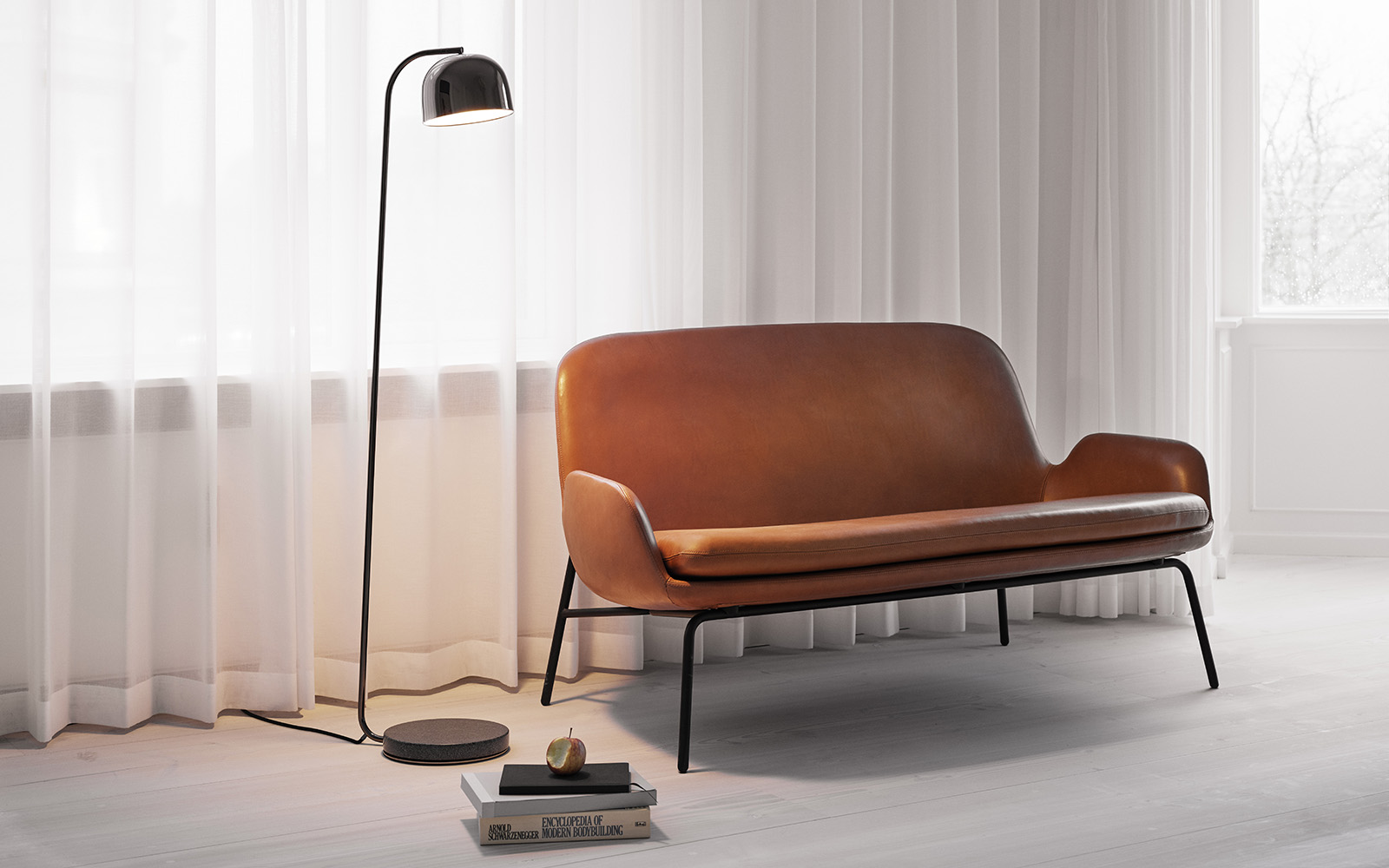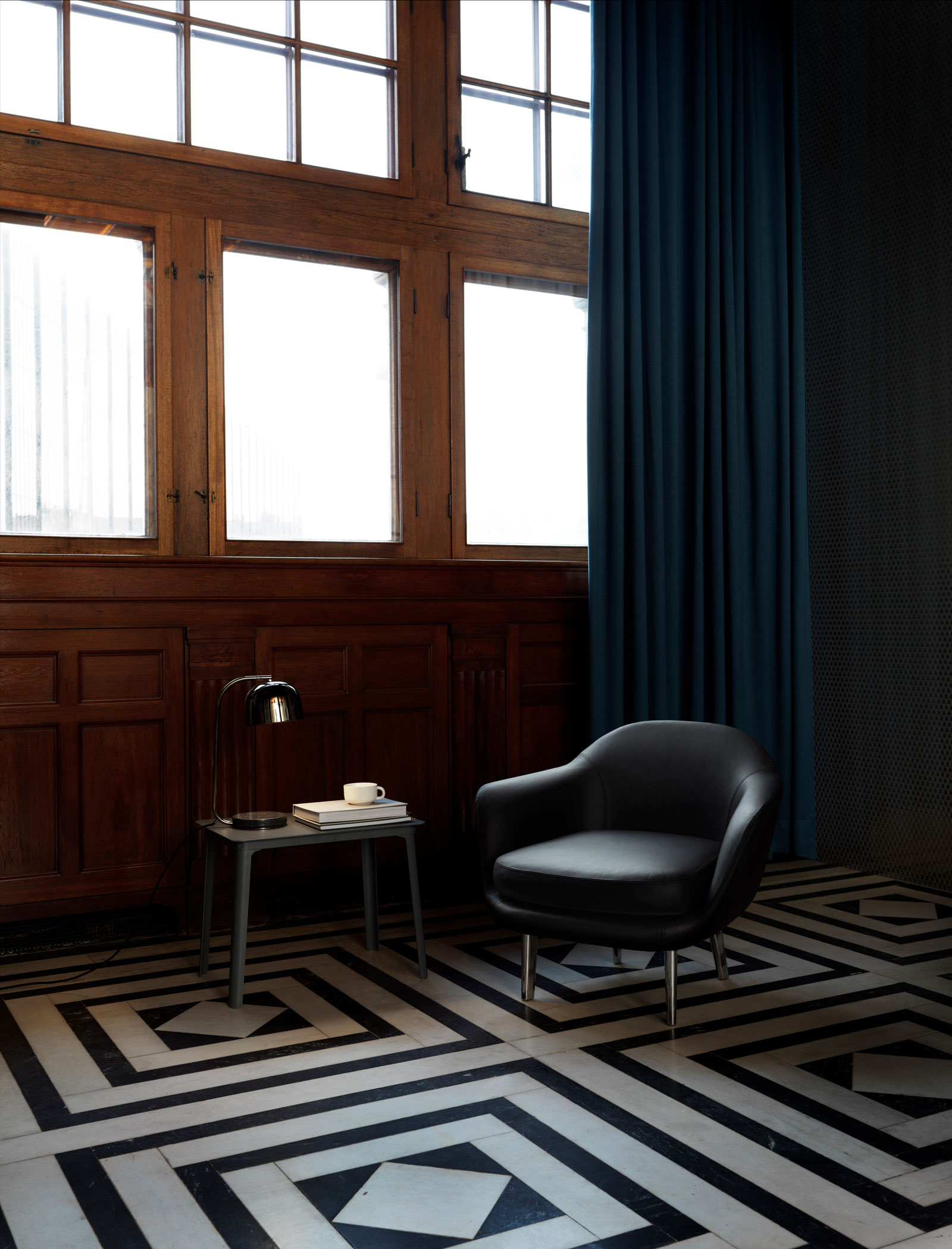 Grant table lamp black, Steady case table and Sum lounge chair.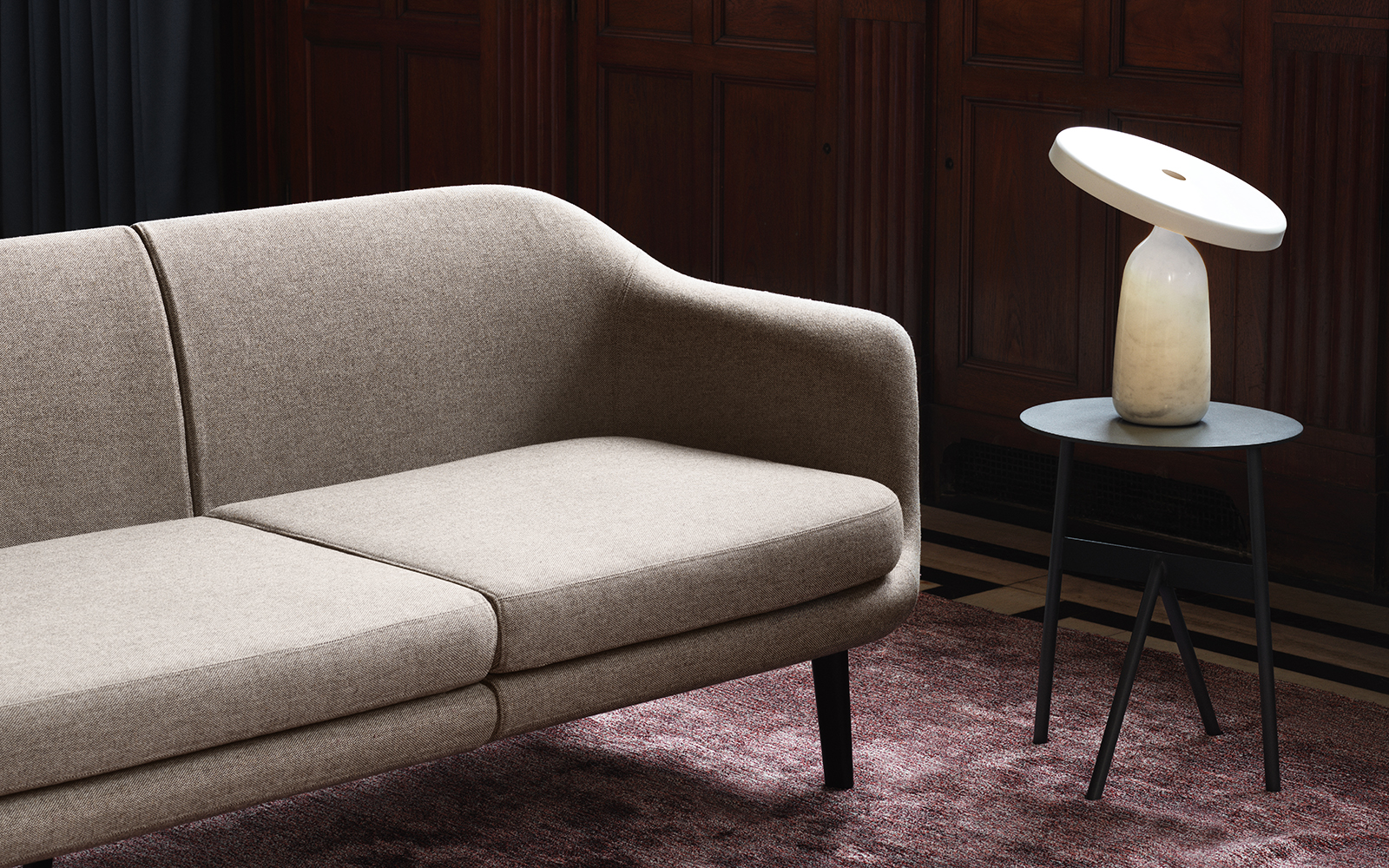 Eddy lamp white, Stock table, Sum sofa and Confetti rug.