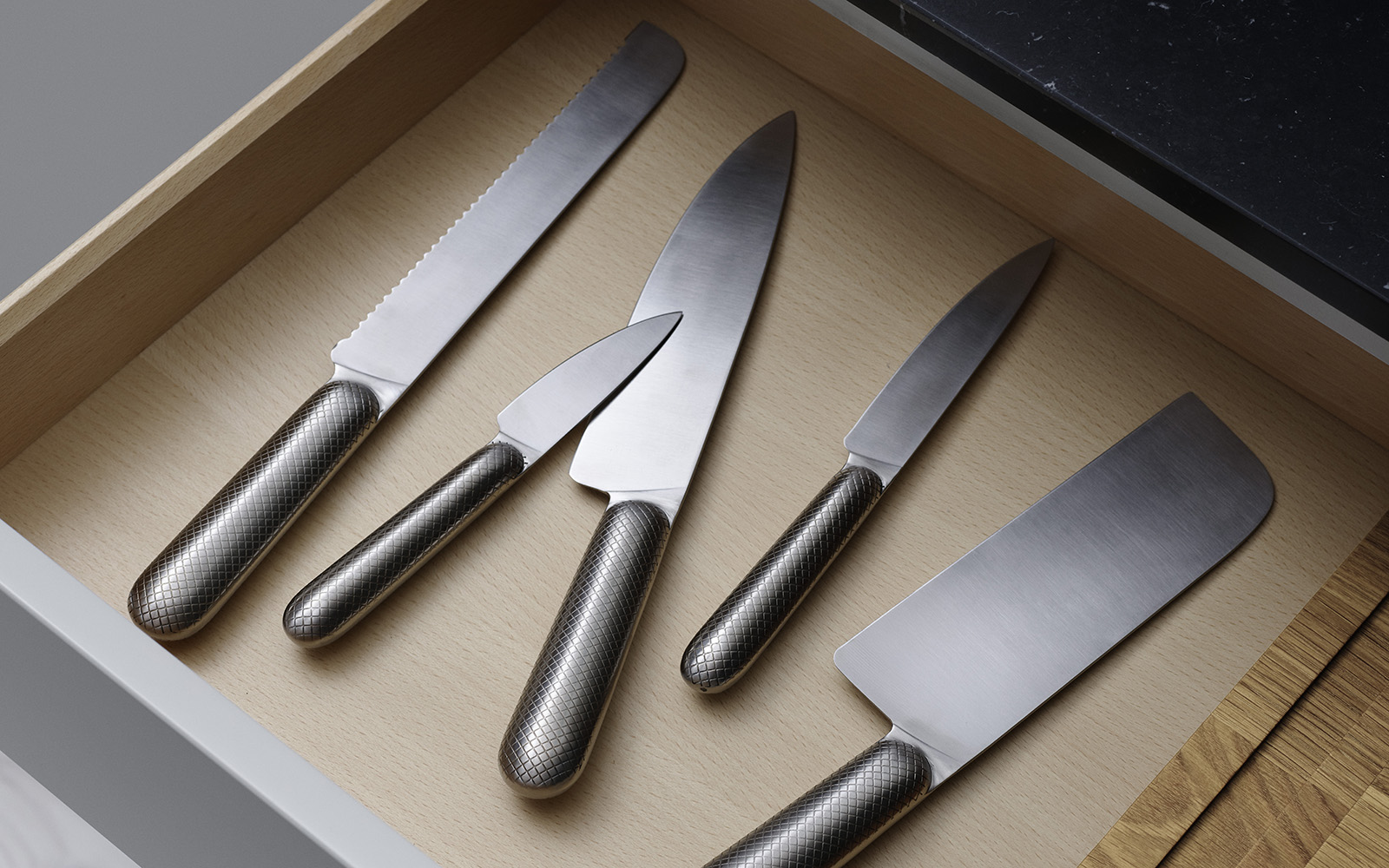 Nice Slice
Designer Simon Legald thoroughly studied how we use kitchen knives in our everyday lives, resulting in a user-friendly and elegant design.

To give a secure grip while using the knife, the shafts are adorned by a refined embossing that embraces the handle like a subtle skin. This allows the handle's capsule shape to sit comfortably in your hand.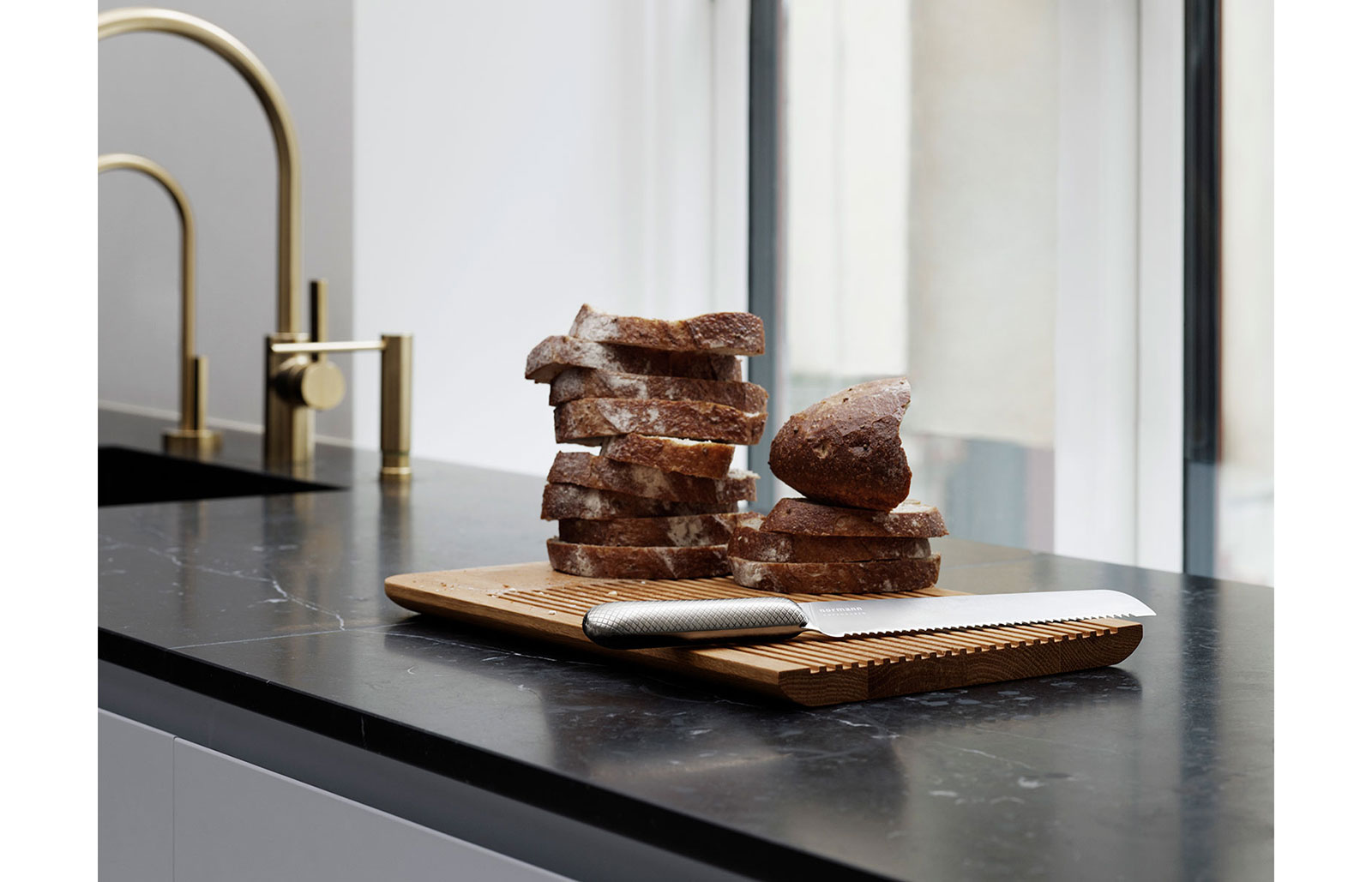 Simon Legald also took the weight and balance of the knives into consideration. An even weight distribution between the grip and the blade allows you to easily hold and work with the knives, while the overall weight feels light in the hand.

No matter if you're slicing, chopping or carving, the gentle curvature of the shaft will nestle comfortably against your palm, even when applying pressure to the knife.

Mesh is made of hand-welded stainless steel and includes five different knives, including a bread knife, a chef's knife, a vegetable cleaver, an all-round utility knife and a smaller paring knife.