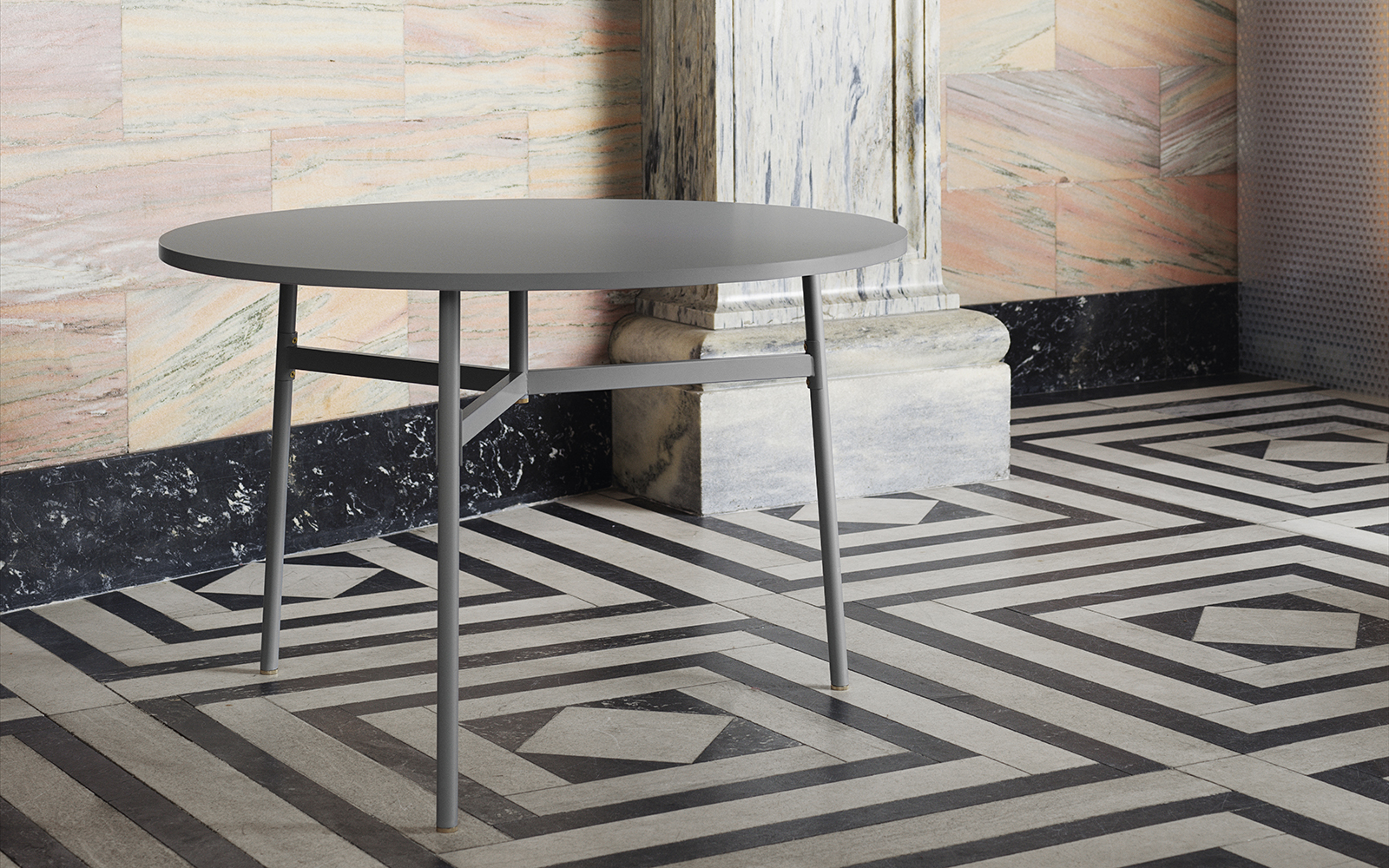 Union Tables: Monochrome Design For Everyday Use
A place for meals, work, studying, conversations or relaxation: A table is a base and gathering place for all sorts of activity. Encompassing a total of eleven different tables, including both round and rectangular models in various heights and sizes, the Union series offers an extensive table collection fit for a multitude of purposes.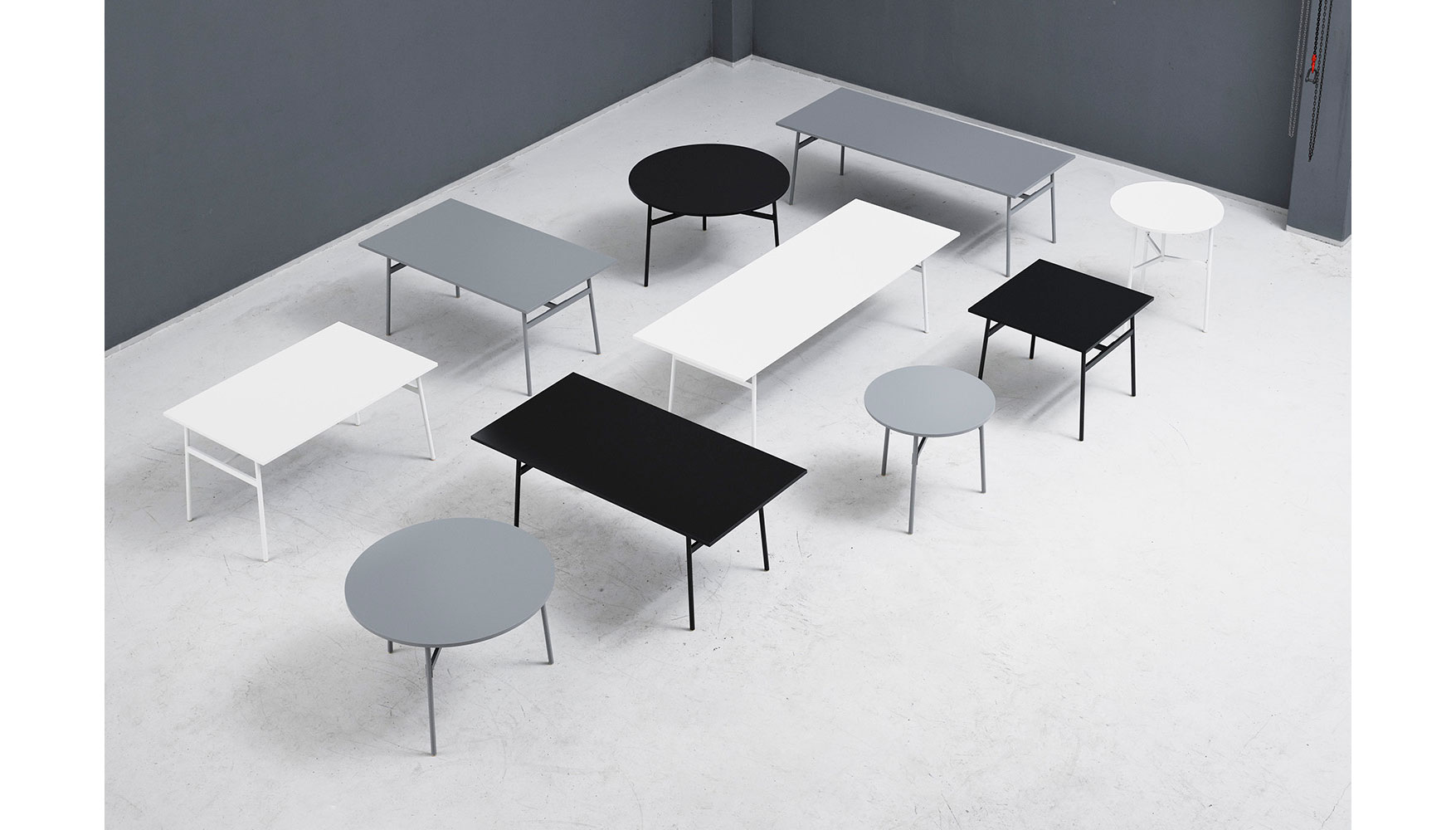 With a monochrome look, the timeless Union tables can assume many forms of expression, depending to the interior that the tables are placed in. The versatile tables are designed to be suitable as desks or conference tables in corporate offices, as well as café or dining tables in restaurants and hospitality projects.
Premium anti-scratch, anti-fingerprint laminate on the tabletops make Union particularly easy to maintain for frequent use.
Union's minimalist, monochrome design gets an elegant lift from shiny brass feet, while the tabletop and legs are kept in one cohesive color. The airy steel base is screwed together using over-sized brass screws, adding a fine detail to the overall design.
The clean lines, natural colors and brass details also allow the table series to work well in private homes, where it can be used as a modern desk or dining table.