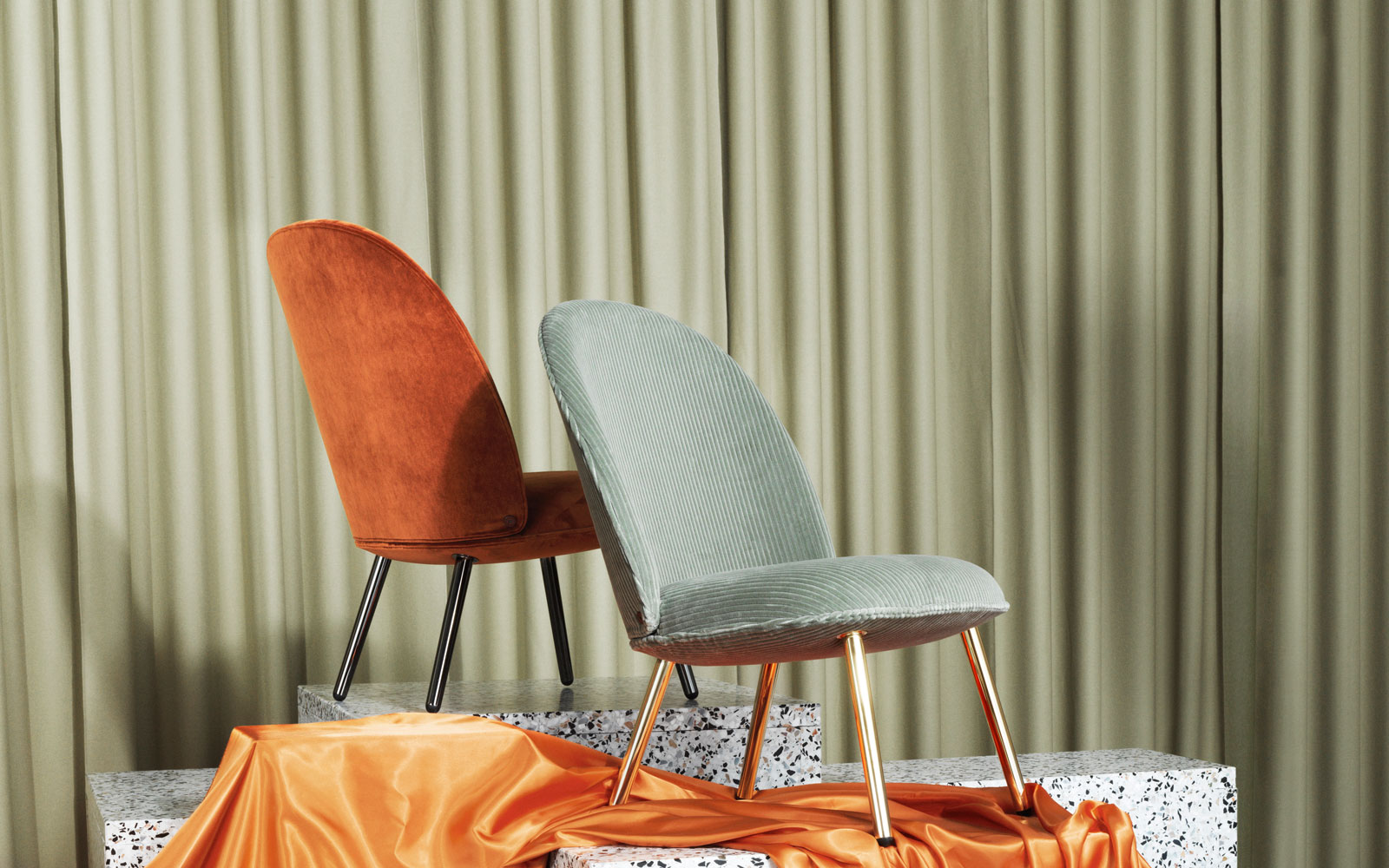 THE NEW ACE
A fascination for industrial design, urban lifestyle and the individuality of materials stands as the frame of reference for designer Hans Hornemann's new Ace collection, where simple silhouettes portray an honest and characterful design.
The collection is a result of the designer's search to unite industrial dimensions and classic design with a contemporary appeal. The combination of aesthetic simplicity and functionality is accentuated in expressive, yet simple lounge furniture and dining chairs.
Friendly, soft curves and refined design features give the furniture pieces a welcoming feel, while a backward sloping backrest and angled legs add a nonchalant attitude.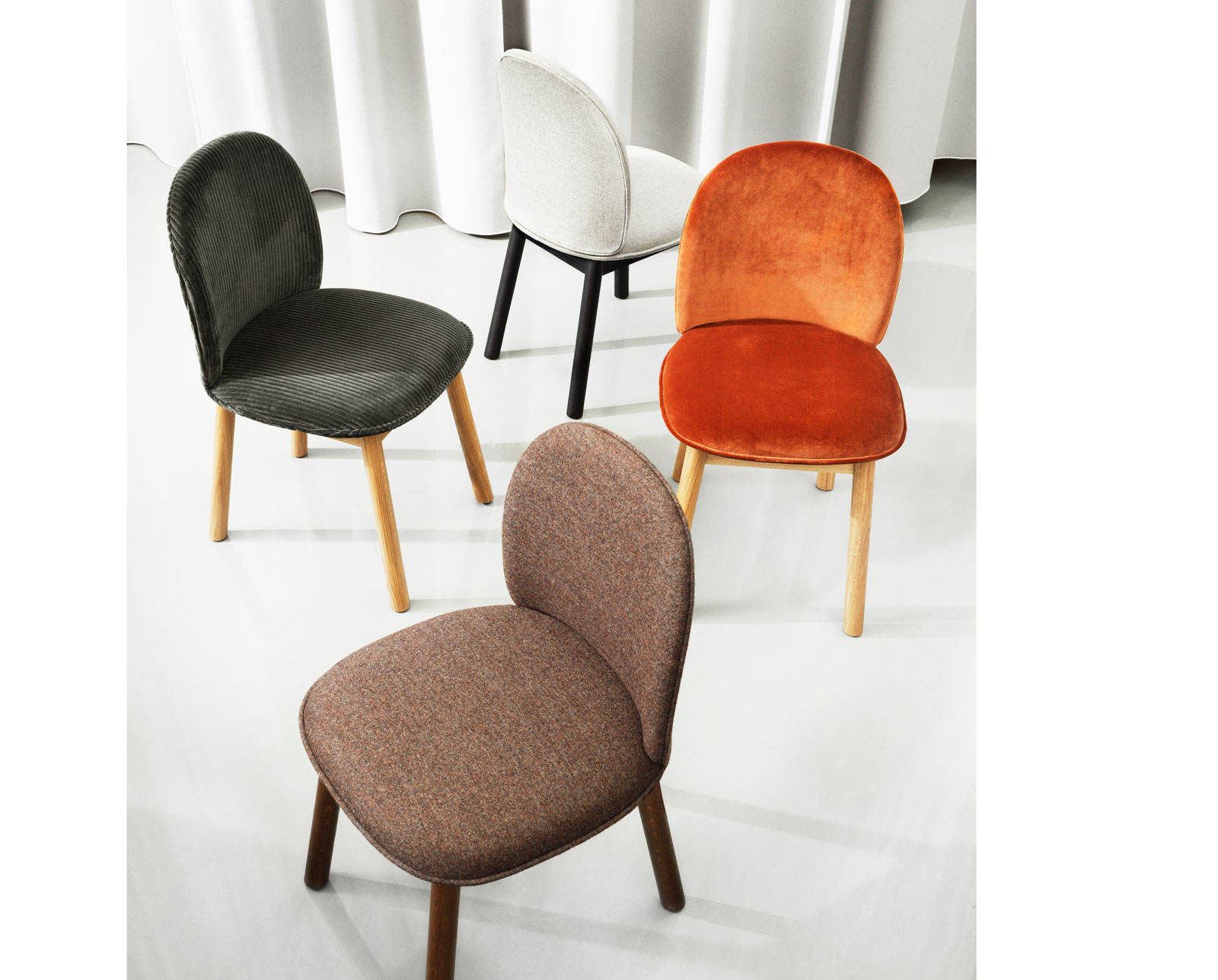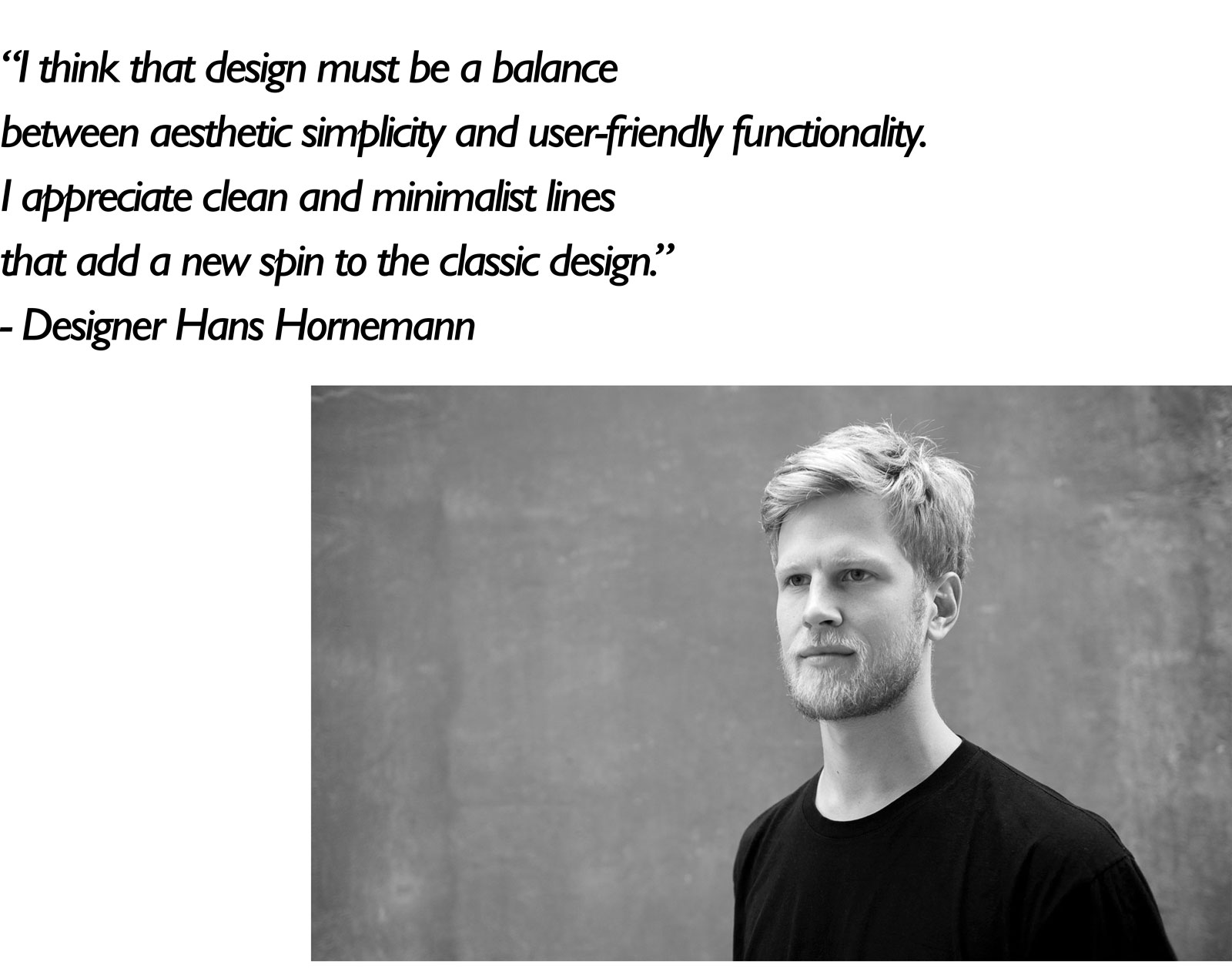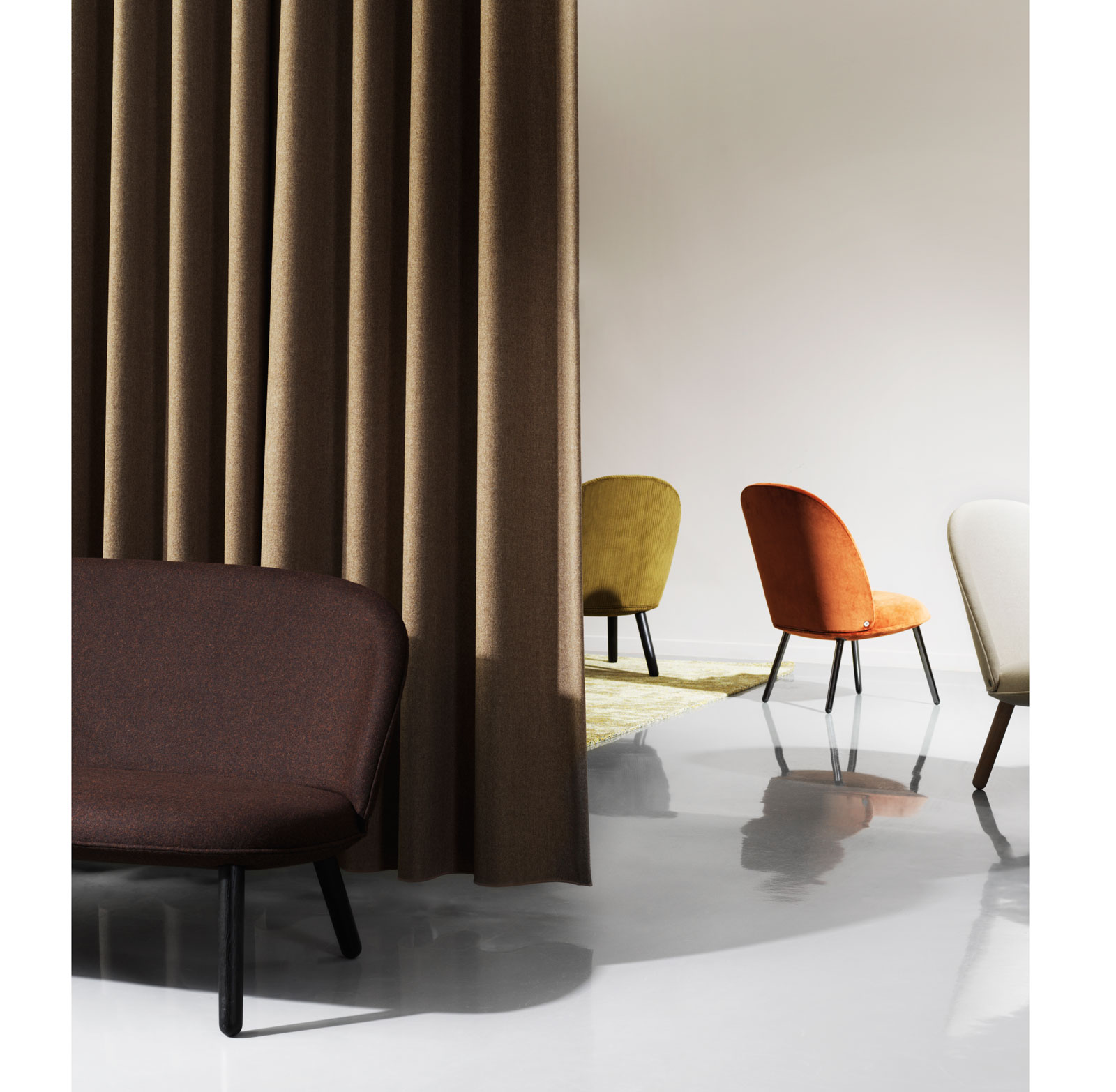 A personal touch
The new Ace collection is everything from standardized. Five types of upholsteries in an abundance of colors and textures and five types of legs in different materials let you design and personalize each furniture piece individually.
From eclectic blue and bright red to earthy tones and blush colors, from velvet to corduroy and leather, from golden brass to sturdy oak… the combinations seem endless. Playing around with materials, textures and colors lets you bring your design vision to life, enabling you to customize furniture that fits your lifestyle and interior.
Combine soft and vivid velvet with chrome legs to compose an intriguing contrast in the design of a sofa, or give the lounge chair a classic expression in a timeless combination of cognac-colored leather with oak legs. While the texture of corduroy and velvet creates a contemporary visual effect, there is a classic appeal to furniture upholstered in wool or leather.