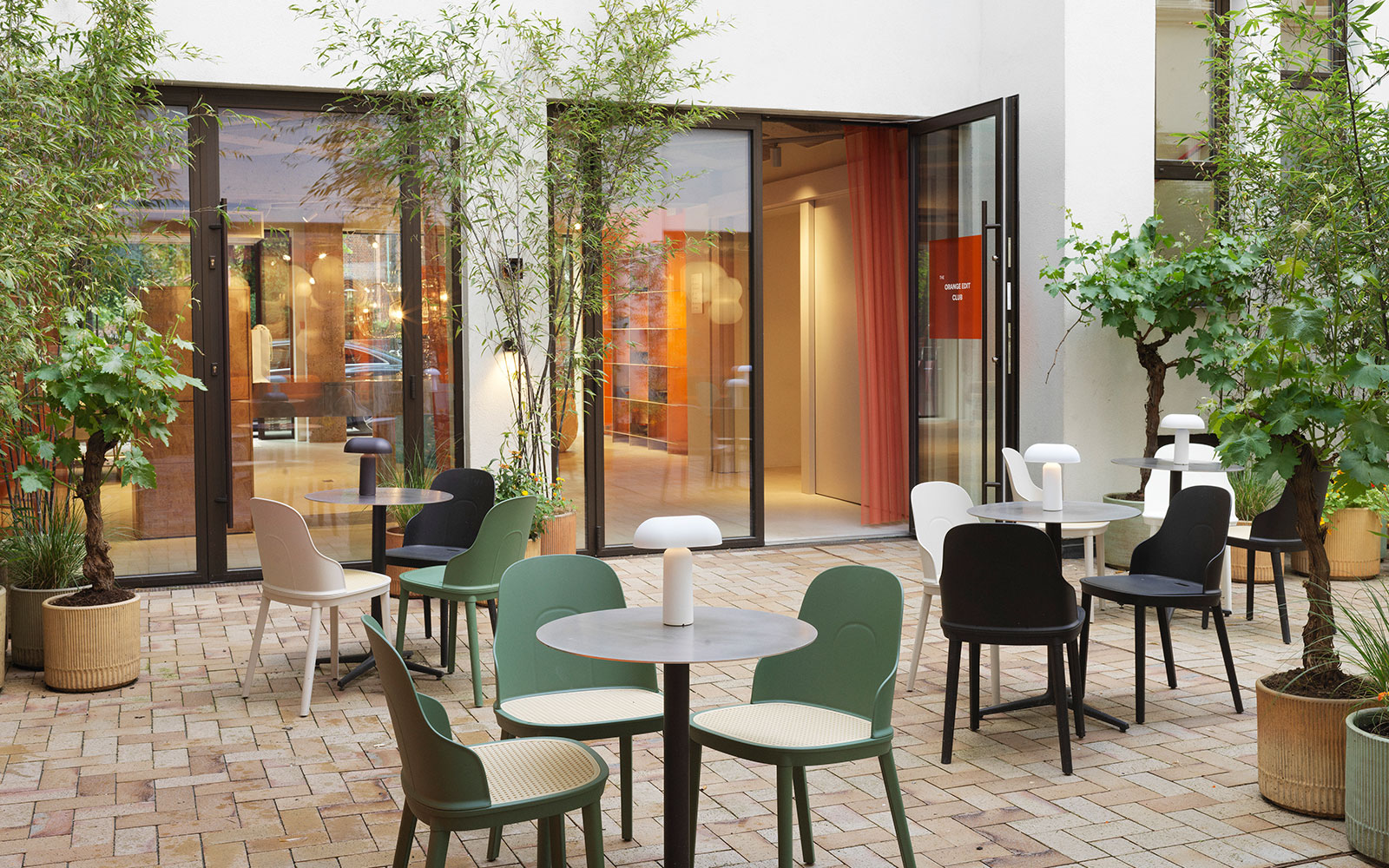 3daysofdesign 2022 - The Orange Edit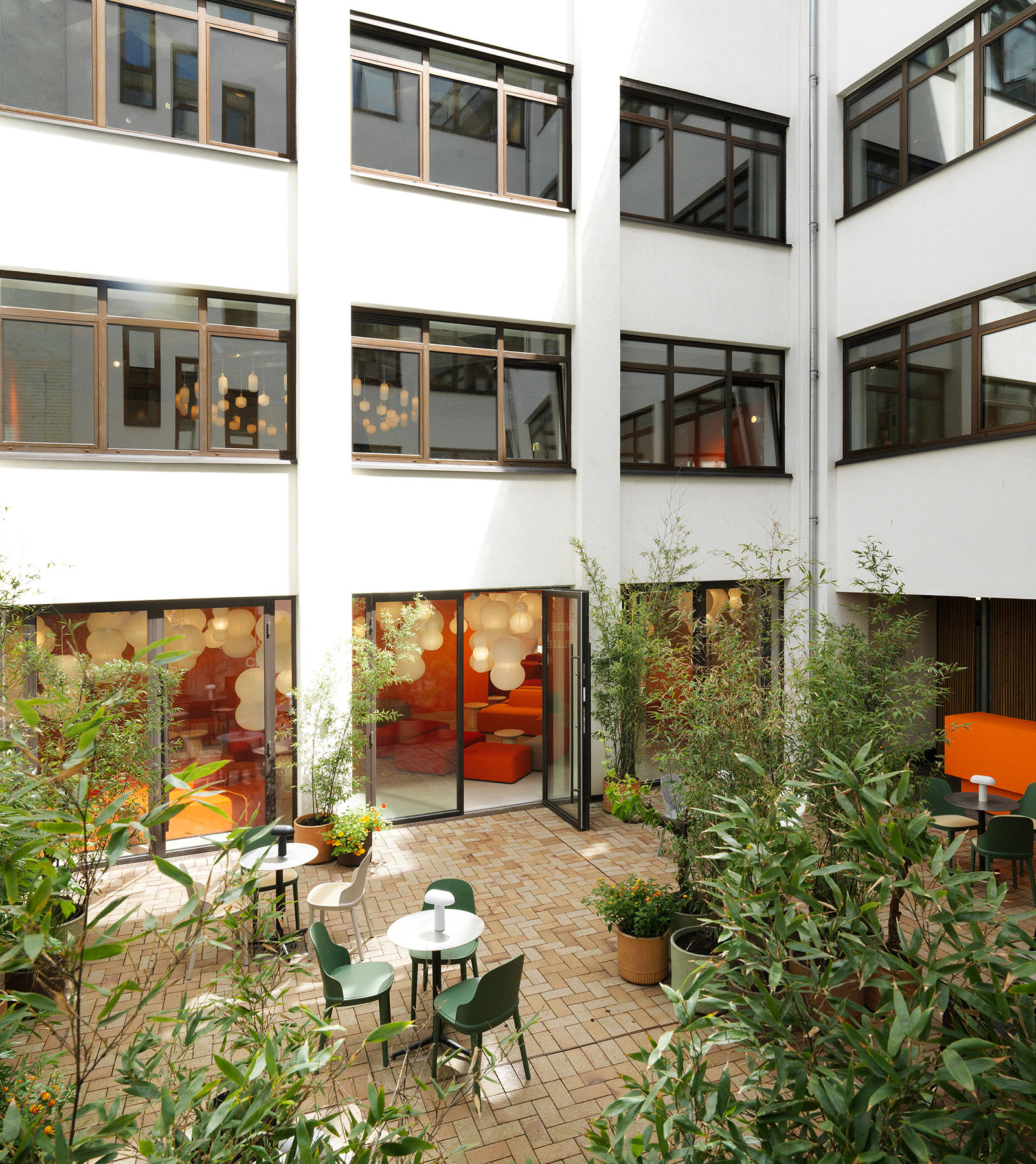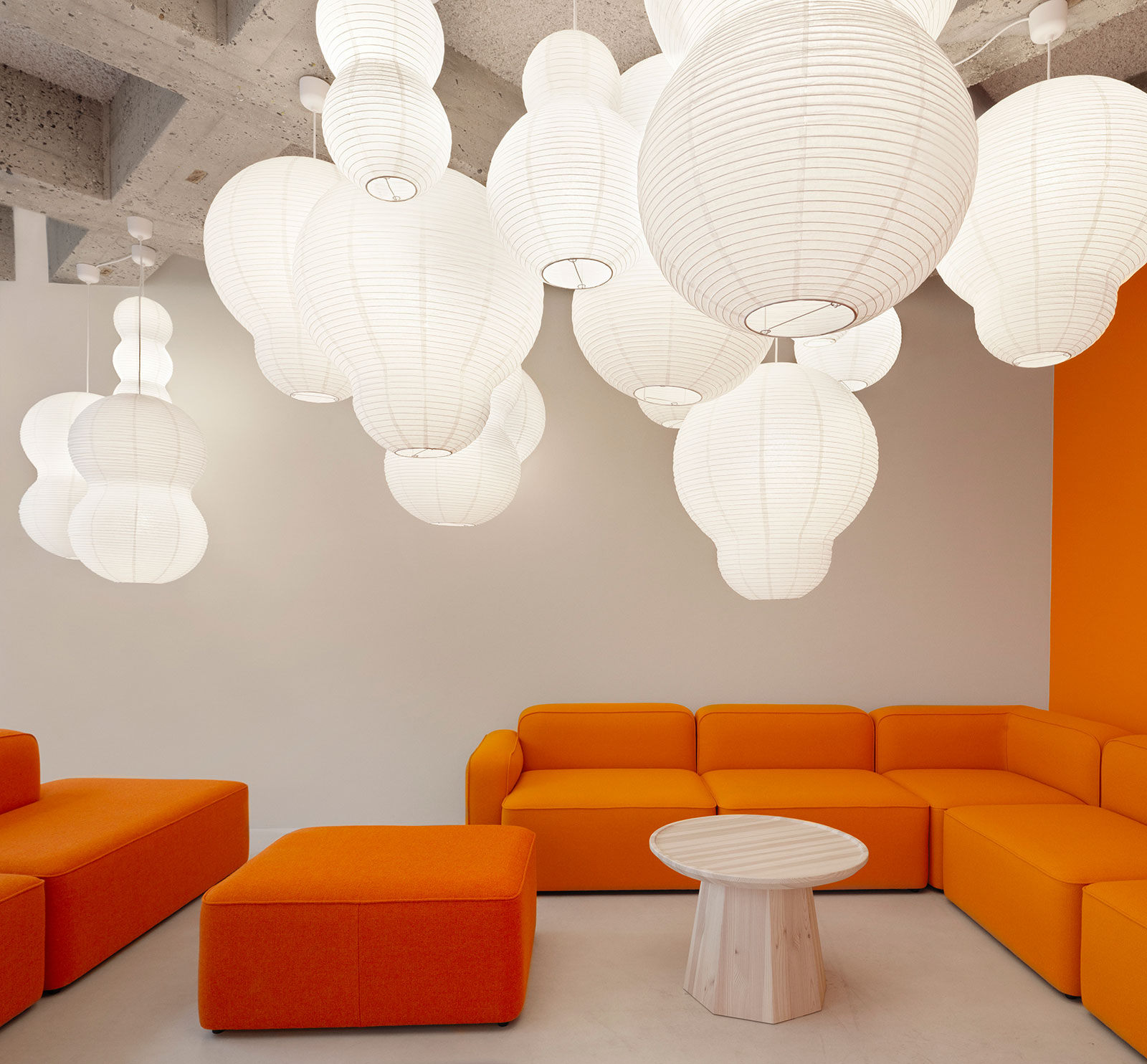 Encouraging Hope and Positivity
Welcome to The Orange Edit. Symbolizing joy and optimism, orange is a color that exudes uplifting energy, and is known to evoke a sense of happiness while inspiring creativity. For this year's 3daysofdesign festival, our Normann Copenhagen Headquarters was dedicated to the color orange, with our three floors of combined showroom and flagship store entirely enveloped in various shades of the vibrant color.
The exhibition presents a tactile, sensory transformation comprising orange-tinted mirrors, graphic foiling, tactile fabrics, stately wood, organic foam and shiny metals united in various, compelling combinations across the three-floor exhibition. A captivating contrast to the charismatic and raw industrial backdrop of the former printing house, the alluring exhibition unfolds from floor to floor, showcasing the endless possibilities of our wide-ranging collection.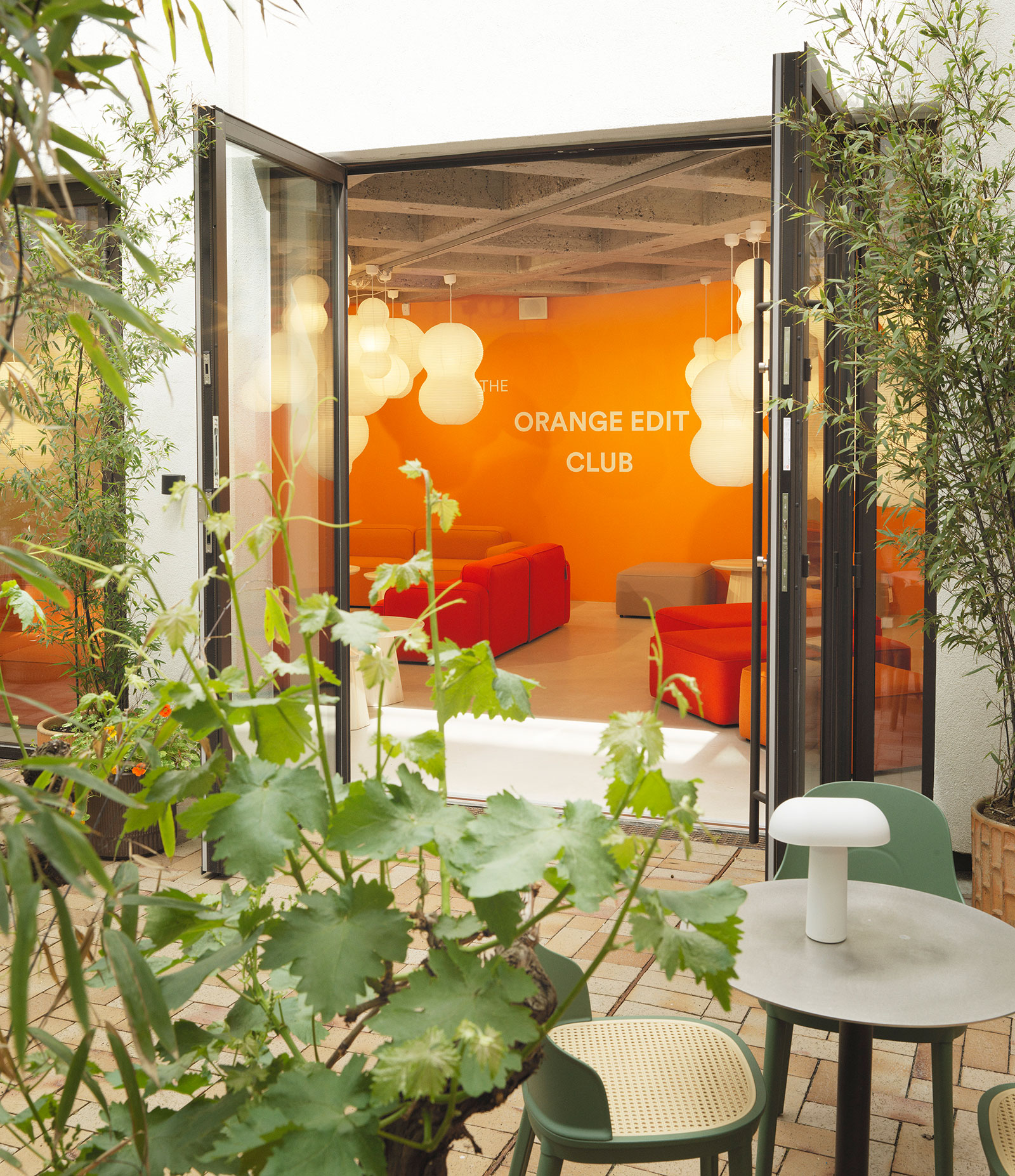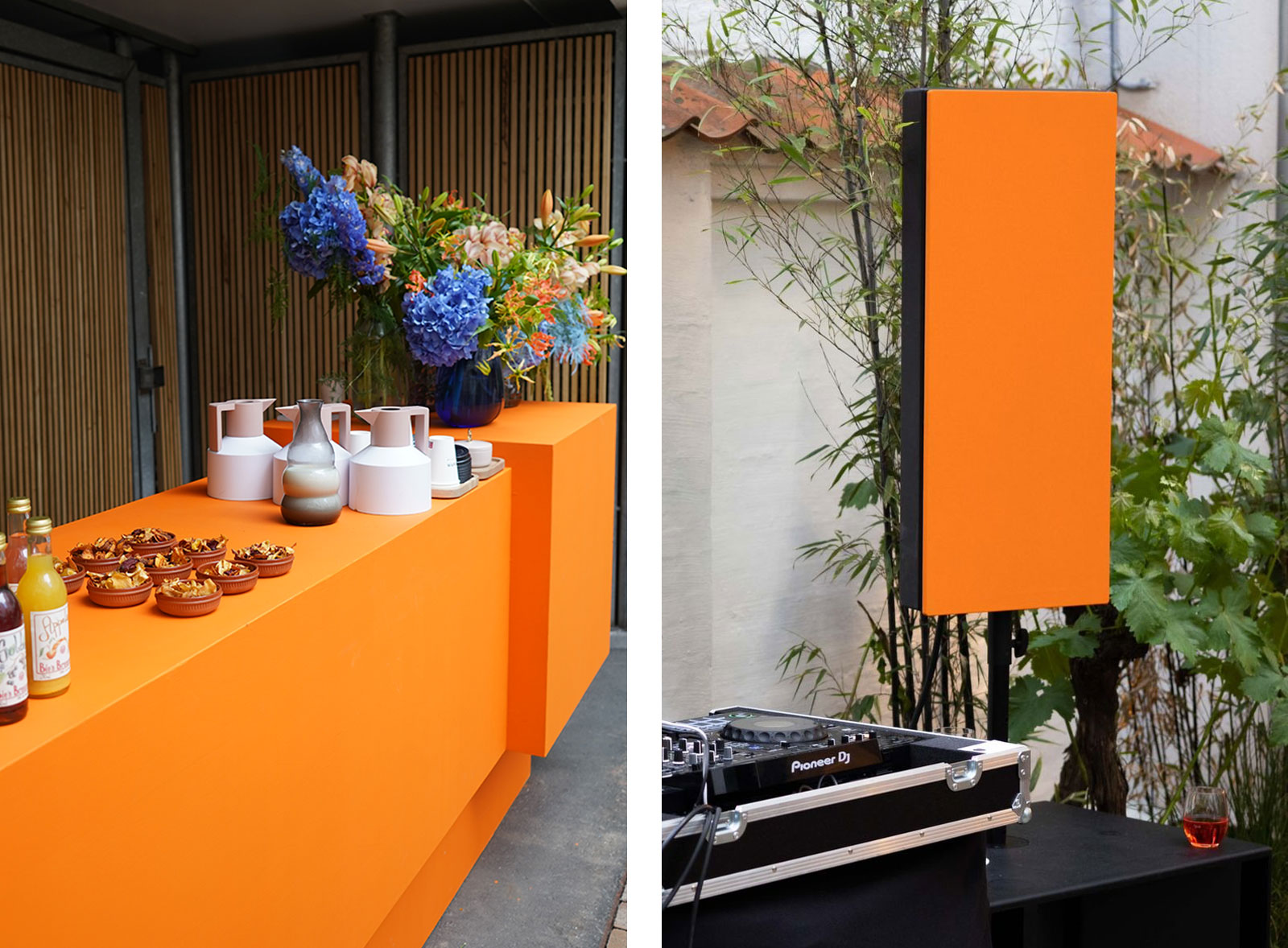 The Orange Edit Club
Orange is a color associated with socializing, communication and networking. So, for 3daysofdesign, we transformed our luscious courtyard into The Orange Edit Club: A social space for drinks, great sound and networking. The Orange Edit Club was designed to convey a lounge-like feeling for meeting with friends, colleagues and like-minded design enthusiasts. The space invited visitors to take a seat in enticing Rope Sofa modules which are, of course, dressed in complementing shades of orange fabrics, while indulging in a refreshing drink from the bright orange pop-up courtyard bar.
In collaboration with Artcoustic Loudspeakers, the club was fitted with the high-end speakers, with a curated DJ lineup serving great sound throughout all three days. The speakers' unique ability to blend in with the surrounding interior was emphasized in their customized, orange front screens, creating a visual coherence with the rest of the orange-themed exhibition.
The Orange Edit Club Playlist
Discover The Orange Edit Club playlist, a playlist carefully curated by Artcoustic and Normann Copenhagen, on Spotify here.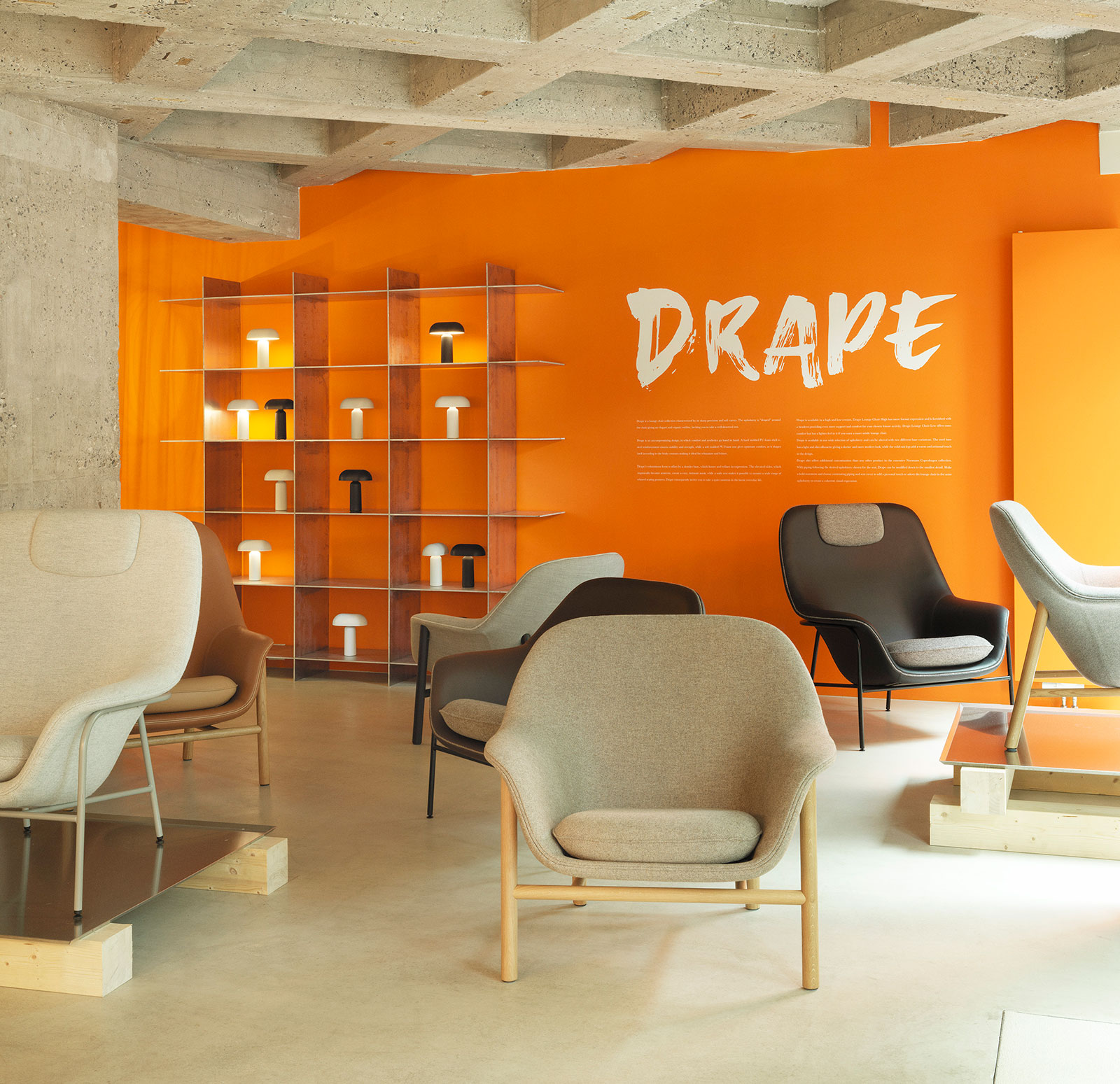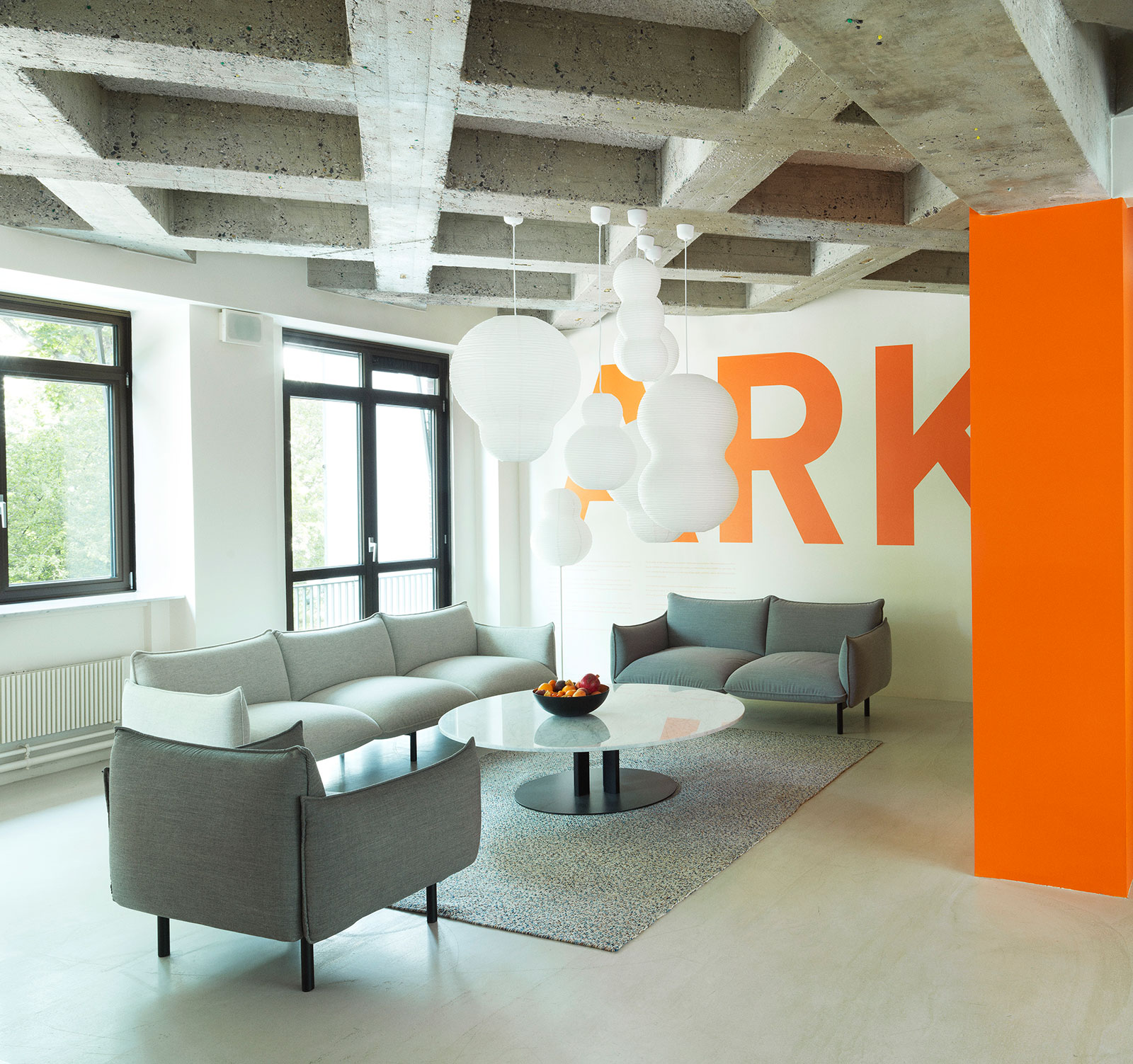 Introducing 20 New Designs
In the striking scenery of The Orange Edit, we presented a long lineup of new designs, exhibited for the first time at this year's 3daysofdesign.
New Furniture Collections
A redefinition of the classic task chair, the new Off Chair unites comfort, function and aesthetics in a design that is flexible and innovative, and can be customized to accommodate a wide range of different needs. Drape is a new lounge chair design which, as implied by its name, features a seat that seems almost draped elegantly over its minimalist yet charismatic wood or steel base. Gentle arches, plump cushions and an airy base are all dominant character traits of the new modular sofa design, Ark. A new storage design is introduced, Rib Cabinet and Rib Sideboard and the iconic Form Chair collection expands with a new, stackable model, alongside extensions of the Hyg Chair and Turn Table.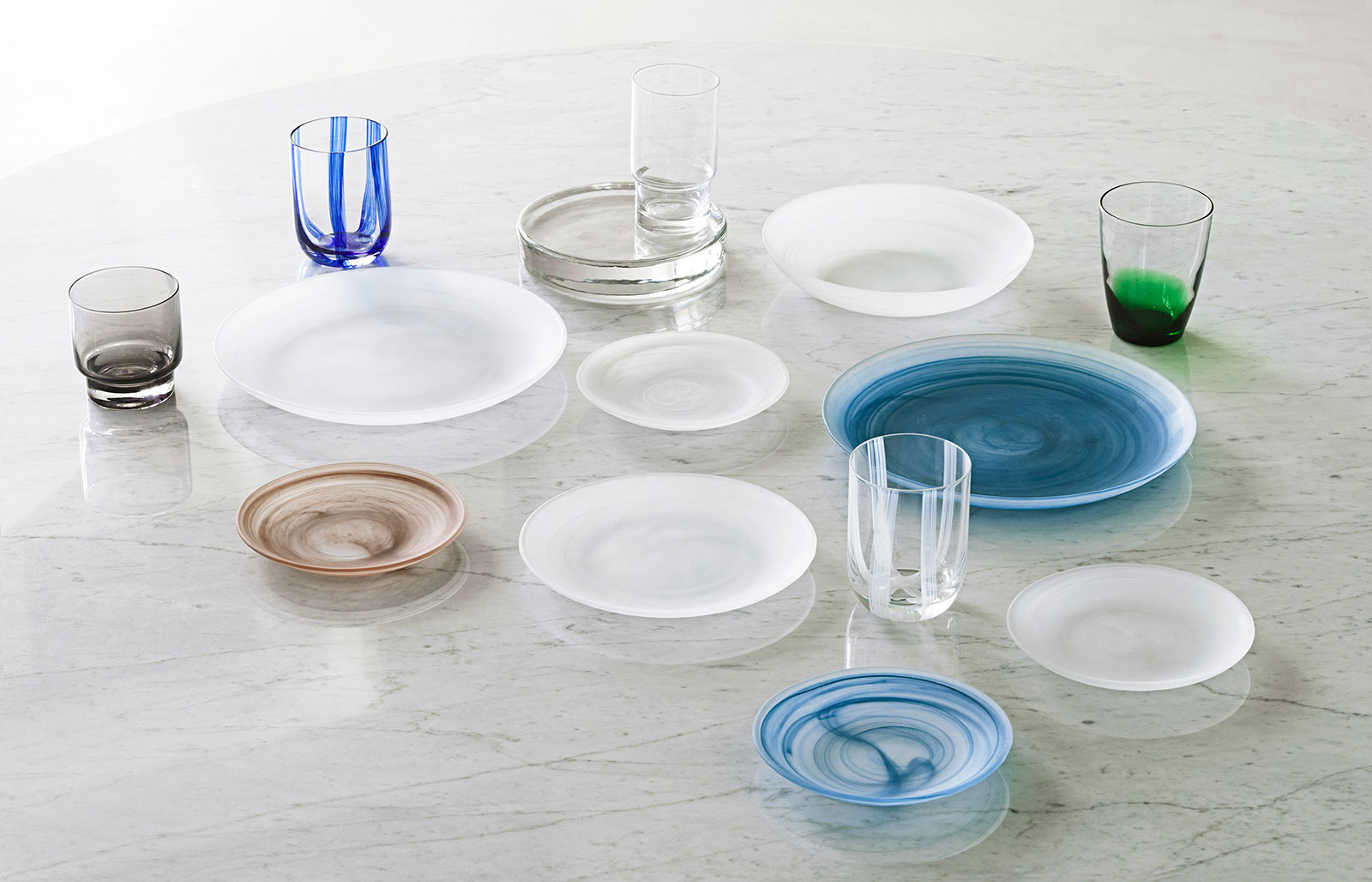 New Lighting and Accessories
Scattered across the three floors of design, visitors can experience our new lighting collections Coil, Klip and Puff, as well as new additions to the bestselling Amp Lamp collection. Additionally, a wide range of new accessories can be discovered in the exhibition: Pose Mirror, Loop Hook, Pipe Pitcher and new additions to the Horizon Mirror collection. The comprehensive launch of new designs includes a series of new glassware, offering the possibility of creating a customized table setting with the new Stripe, Fit and Hue Glasses, Cosmic Plates and Mass Dish.
Discover all product news here.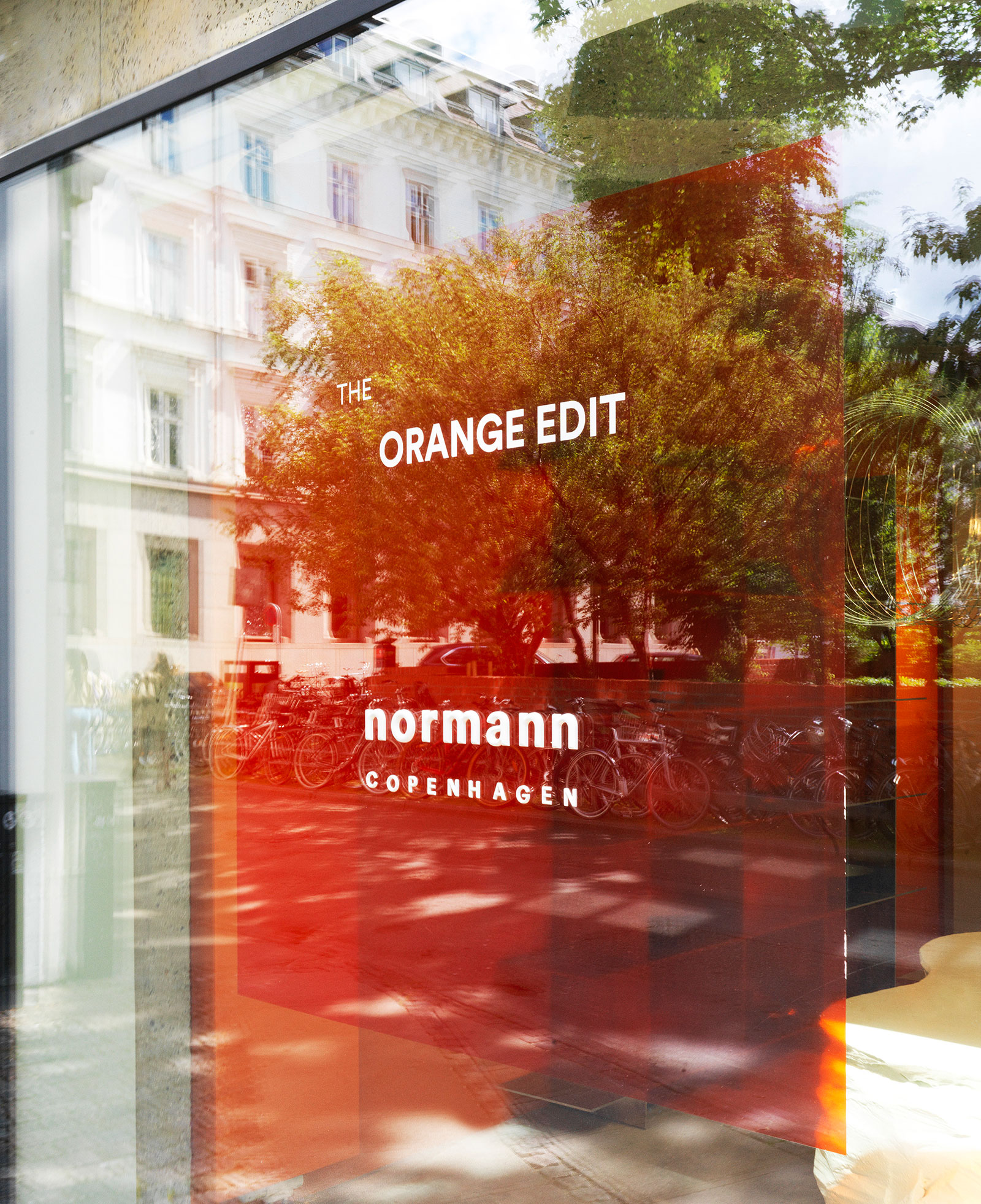 The Orange Edit exhibition is open for the following months, and continues to offer an immersive experience for visitors to unearth brand-new furniture design launches and lighting collections alongside an abundance of accessories in the inspiring and joyful orange setting of our Normann Copenhagen Headquarters.
Visit us at:
Address
Normann Copenhagen Headquarters
Niels Hemmingsens Gade 12
1153 Copenhagen K
Denmark
Opening hours
Monday - Friday: 10am-6pm
Saturday: 10am-4pm